Credit union's annual 'Live it. Show it. Share it.' contest showcases Catholic school students' 'profound' connections with saintly role models
DETROIT — While the annual Catholic Schools Week Mass with Archbishop Allen H. Vigneron, scheduled for Feb. 3, was canceled because of snow, the celebration of Catholic education in the Archdiocese of Detroit continues nonetheless.
A regular part of that celebration has been the announcement of the winners of Alliance Catholic Foundation's annual "Live it. Show it. Share it." scholarship contest, which awards scholarships to students attending eligible Catholic High School League schools in the Archdiocese of Detroit.
The sixth annual contest invited students in eighth through 11th grade to answer an essay question, "If you were able to hang out with any saint in history, who would you pick and why? What is the first question you would ask them, and how do you think they would respond?"
Ten finalists earn at least $1,000 in scholarships, with a grand prize winner receiving $6,000, second place winning $4,500, and third place receiving $2,500. This year, more than 100 student entered, providing a highly competitive and impressive contest, Jessica Rabine, communications coordinator for Alliance Catholic Credit Union, told Detroit Catholic.
Entries are judged by a panel, including Alliance's CEO, who was impressed by this year's entrants, said Keith Burke, vice president of marketing and community relations at Alliance.
"Our CEO always says it is one of his favorite days of the year, the afternoon spent talking to these students and how well they are able to handle it and how well they come across as representatives of the Catholic education system," Burke said.

For her scholarship entry, grand prize winner Natalie Moncaleano, a sophomore at Regina High School in Warren, wrote about St. Gemma Galgani. For Moncaleano, the connection is personal.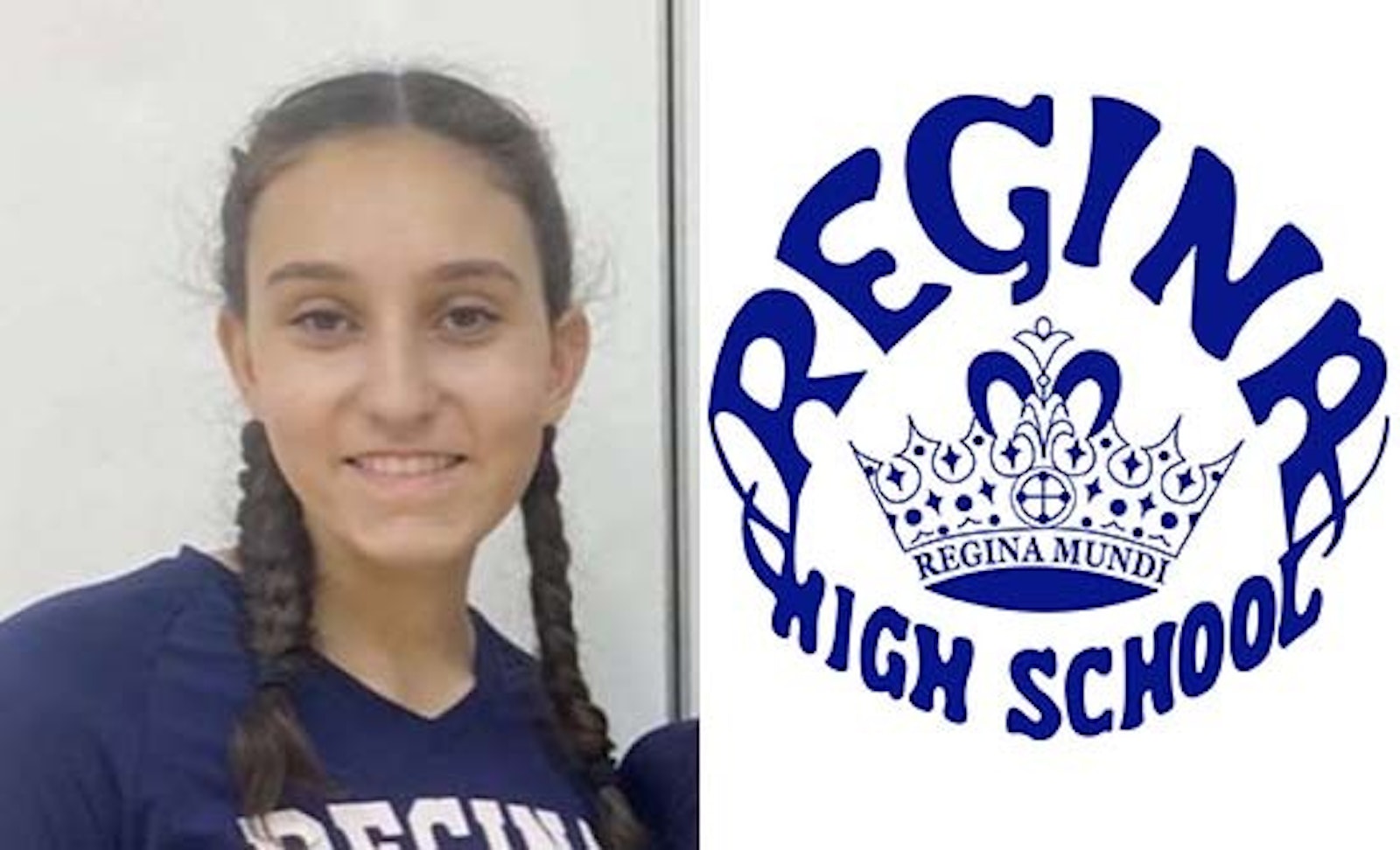 "She was born in Luca, Italy, and she had a great passion for Christ. She is also the patron saint of back pain," Moncaleano explained to Detroit Catholic. "I really connected with her because I have had two spinal surgeries."
Moncaleano had never heard of St. Gemma prior to doing research for the scholarship contest. She became familiar with the saint shortly before undergoing her second surgery for scoliosis in December 2021. While Moncaleano is in recovery and still attending school virtually, she said St. Gemma is someone she can turn to.
"She is definitely someone I know I could pray to if I was having a hard day, and knowing that there is a saint who experienced similar problems and she pursued all her problems and had a great passion for Christ and lived her life, she is just great role model," Moncaleano said.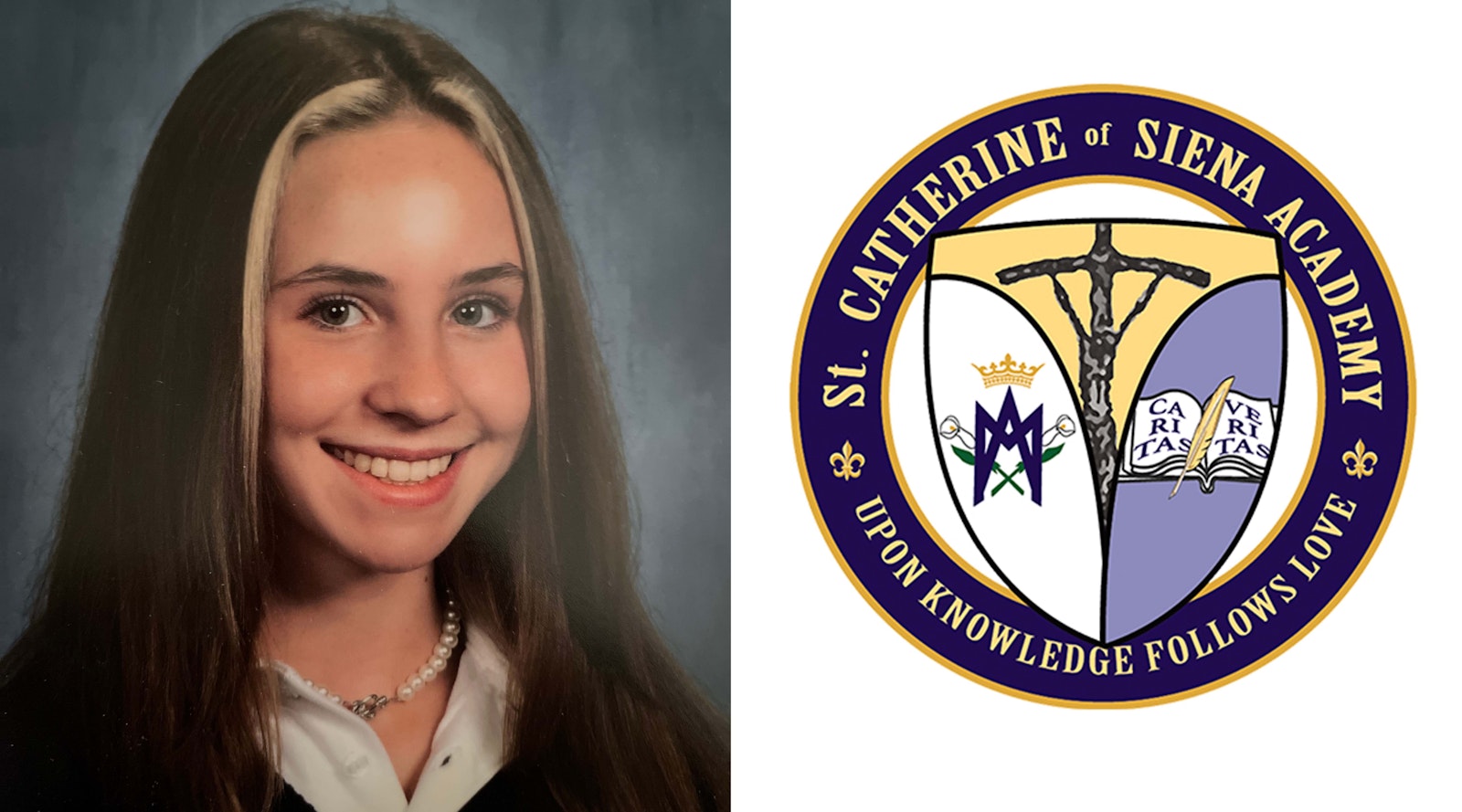 Emma Robinson, a freshman at St. Catherine of Sienna Academy in Wixom, is the second in her family to receive the scholarship, coming in second place with her essay about St. Gianna Beretta Molla. Robinson's sister, Isabella, won the grand prize last year, writing a modern-day parable as her contest entry. Scholarship entries are judged anonymously, so the family connection wasn't known to the judges.
Writing about St. Gianna has inspired Robinson to join her school's St. Gianna club, which focuses on bringing awareness to the protection of unborn life. Robinson said she's grateful for the doors the scholarship will open for her.

Unique to this year, the foundation chose two third-place winners.
One of the two third-place winners, Natalie Nikolajevs, a junior at Divine Child High School in Dearborn, chose to write about a saint she learned about at school.
"I chose St. Genesius, who is notably the patron saint of actors. I chose him because I participated in a lot of theater productions at my school and before every production, we all pray a prayer to St. Genesius," including the entire theater audience, Nikolajevs said.

After performing as one of the leads in her school's production of "Peter and the Starcatcher," Nikolajevs felt inspired to look into his life.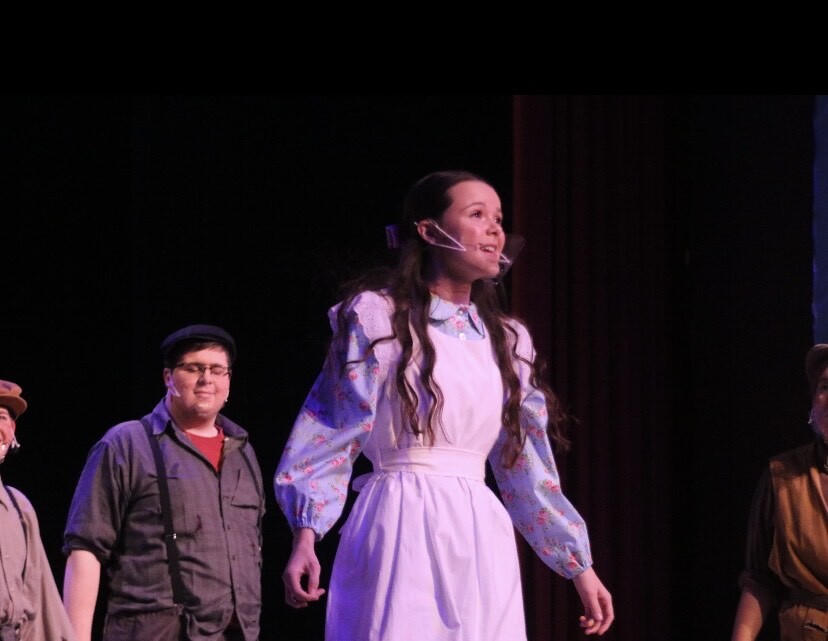 "He was an actor in Ancient Roman times and actually participated in a lot of performances that made fun of the Christian faith," Nikolajevs explained. "He was performing in one before the emperor Diocletian and he had an experience where God came upon him, and he realized that what he was doing was wrong and he should really be following God. St. Genesius proclaimed that before the emperor, and it upset (Diocletian), and he demanded that Genesius denounce his faith. He chose not to, so he was martyred for his beliefs."

Madison Kainaya, sophomore at Marian High School, is the other third-place winner. Detroit Catholic was unable to reach Kainaya for comment.
Each year when determining winners, Alliance works with a variety of partners, including local Catholic groups and businesses such as Young Catholic Professionals, Ascension Health and Madonna University, Rabine said. Rabine said reading the students' essays proved to be an education for the judges themselves.
"It was a very educational experience even for us," Rabine said. "Many of the saints some of the judges had never even heard of, and for these students to find such deep connections to them was really quite profound."
Year after year, the passion and spirit contest applicants display are a reflection of the deep faith instilled through their Catholic education, Burke said.
"We have always over the years tried to challenge the students to 'Live it. Show it. Share it.'," Burke said. "That attachment the students have to their faith is real and meaningful, and you can see that just by the spirit of the entries over the years."
Alliance Catholic Foundation's "Live It. Show It. Share It." winners
Grand prize winner — $6,000: Natalie Moncaleano, Regina High School, Warren
Second-place winner — $4,500: Emma Robinson, St. Catherine of Sienna Academy, Wixom
Third place winners — $2,500: Natalie Nikolajevs, Divine Child High School, Dearborn; and Madison Kainaya, Marian High School, Bloomfield Hills
Finalists — $1,000 each:

Kaitlyn Kainaya, Smith Middle School, Troy

Therese Prince, St. Catherine of Sienna Academy, Wixom
Luke Schena, De La Salle Collegiate, Warren

Isabel Vidro, Regina High School, Warren
Kasandra Waldi, Austin Catholic High School, Chesterfield Township
Matthew Wilson, Our Lady of Good Counsel School, Plymouth
Copy Permalink
Catholic schools