Vickie Figueroa spent most of her life with a heart condition, until a call from doctors in July 2021 gave her 'a completely new chance at life'
DETROIT — More than 106,000 people are currently on the national organ transplant waiting list. More than 3,000 of those people are waiting for a heart. Most people have to wait more than six months; meanwhile, 17 people die each day waiting for a life-saving transplant.
After a lifetime of heart issues, Vickie Figueroa, manager of cultural ministries and coordinator of Black Catholic ministry for the Archdiocese of Detroit, was put on the national transplant list in April 2021 and told she would be waiting 12-18 months for a new heart. Four months later, she received a call from Henry Ford Hospital in Detroit, saying she had two hours to wrap up what she was doing; she was getting a heart.
"I was thinking it would be great if I could get a heart by Christmas, and then that way I could take the first quarter of 2022 off of work, so I had all these plans," Figueroa told Detroit Catholic. "Well, it was early April when I was put on the list, and then all of a sudden on July 23, a couple of days before my birthday, I got a call."
Figueroa was about 20 years old when she first found out she had a heart murmur. Several years ago, Figueroa, now 56, went to her doctor with new, confusing symptoms.
"I was getting really, really tired. When I was a child, I had asthma. So I assumed that my asthma maybe had returned. (My doctor) put me on some inhaler, anti-asthmatic medication, and I wasn't getting any better," she said. "I was still tired. I could barely walk a block."
Figueroa used to walk several miles five days a week. She loved taking trips out to places like Sedona, Arizona, and doing extended hikes in the surrounding national parks. Now, she could barely walk two or three city blocks.
Her doctor decided to go ahead with a precautionary stress test. Immediately after, Figueroa received a call. She was being referred to a cardiologist at Beaumont Hospital.
At Beaumont, Figueroa was told she had something called mitral regurgitation, which occurs when blood backflows from the heart, due to faulty heart valves. This explained Figueroa's exhaustion, as she was not receiving proper nutrients throughout her body.
It was recommended she have mitral valve surgery to repair the faulty valves. While in surgery, the doctors discovered a faulty tricuspid valve as well and repaired that, too.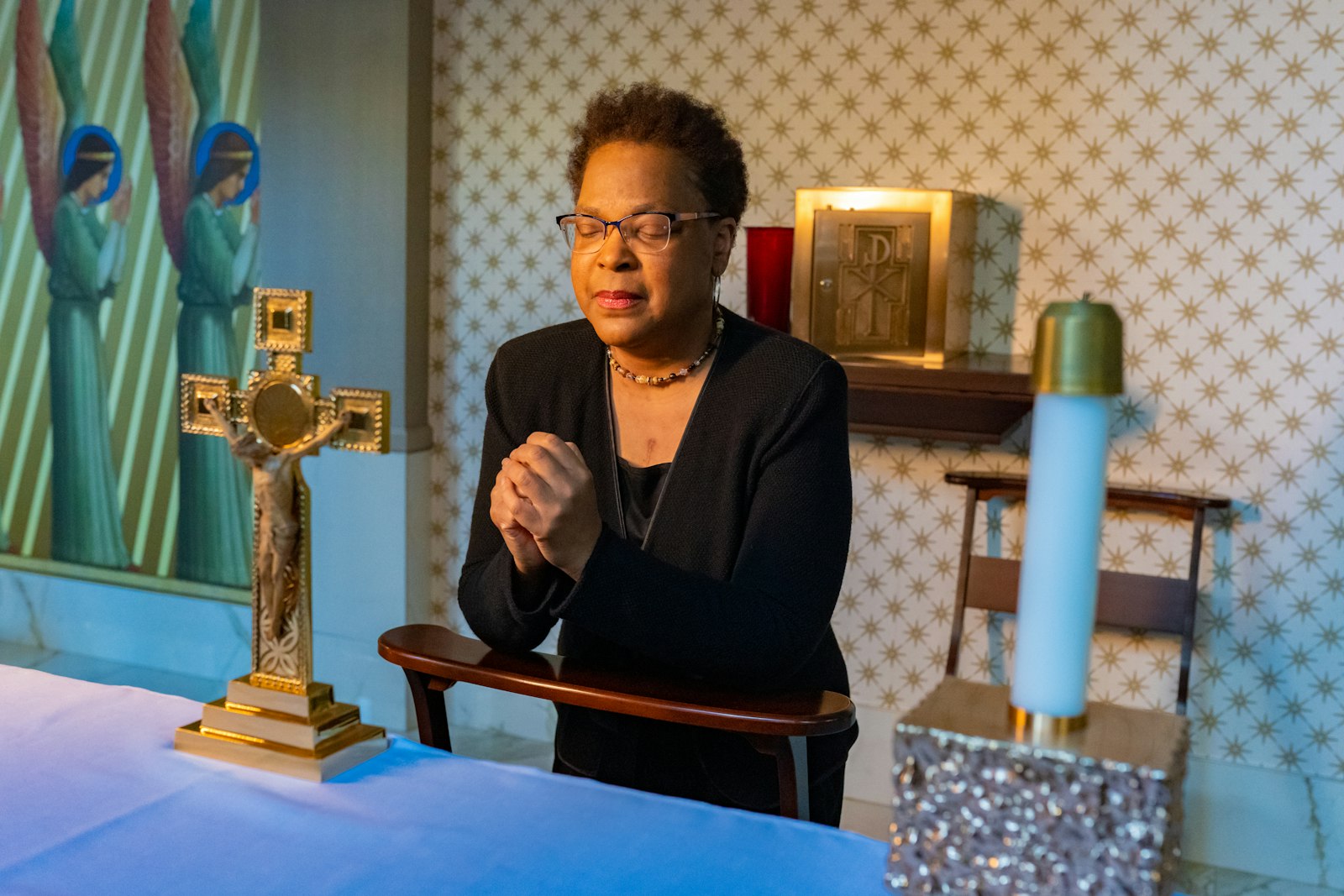 For about the first year following the surgery, Figueroa said she felt great again, until her symptoms suddenly returned.
"The doctors took me through a series of treatments, and after a few years, they realized that nothing worked," Figueroa said. "The craziest day is when you have two or three cardiologists from one of the top medical centers in Detroit come in and tell you there is nothing more they can do for you. My heart was going into heart failure. They said, 'If we were you, we would consider a transplant.'"
The cardiologists offered to set up an appointment for Figueroa at Henry Ford Hospital.
Figueroa was shocked. In addition to the news that she needed a transplant, the doctors told her she was at risk for unusual heart arrhythmias that could cause serious damage or even prove lethal. In the interim, she was given a defibrillator that would literally shock her back to life if her heart began to act irregularly.
"I'm normally a happy person, you know? Cheerful, upbeat, but when you have three high-ranking cardiologists coming and tell you, 'I can't help you, we need to send you to a transplant place,' you can't imagine the emotions going through your head. It was terrible," Figueroa said.
Figueroa went back to her regular life, a defibrillator in place, and on Martin Luther King Jr. Day in January 2021, while preparing for the celebratory archdiocesan Mass at the Cathedral of the Most Blessed Sacrament, her device fired, sensing an arrhythmia, sending her into excruciating pain.
"You would not believe how badly it stung," Figueroa said. "It felt like a hot, 10-pound weight was on my chest. But it stopped right away, and then all of a sudden it was like, you know, the sun came out, the clouds opened, and I felt normal again, just sweating a bit."
Surrounded by other people working in Church ministry, Figueroa said everyone immediately sprung into action to help her, getting her a wheelchair, water and calling 911.
At that point, Figueroa's heart was in rapid decline, and it was time to get serious about a heart transplant. Figueroa immediately began receiving all the mandatory testing and vaccines to get on the list. Until she got the transplant, Figueroa had to be tied to her phone, ready at a moment's notice.
On July 23, 2021, Figueroa was informed a heart was available, and immediately had to shut down her life for six months with just two hours' notice.
"It's almost good that you don't have time to prepare for it. I went home. I took out my trash. That's the funniest thing that that's the first thing that went through my head: 'I've got to get the trash out of here, so my my apartment doesn't smell when I come back,'" Figueroa laughed.
Figueroa straightened up her home, packed a bag and called her ride to take her to the hospital. She went into surgery on Saturday, July 24. The next thing she remembered, it was Wednesday, July 28.
"I gained a life, but I just lost five days at a time," Figueroa said. She had a small care team looking after her and was visited by physical and occupational therapists who came by ready to take her for a walk only a few days after surgery.
"When an occupational therapist came in and took me for a walk with my new heart, it was one of the scariest days of my life because it's like, 'OK, here's where the rubber meets the road. This heart is either gonna work or it's not,'" Figueroa said. "It was only 50 feet, and it was the most exhausting 50 feet I have ever walked."
With time, Figueroa grew stronger and could walk further distances. The next six months she spent resting and resetting. She picked up crocheting after not doing so for years. She learned how to manage the numerous medicines that she will be on for the rest of her life. She read. She slept, and she let her mind rest.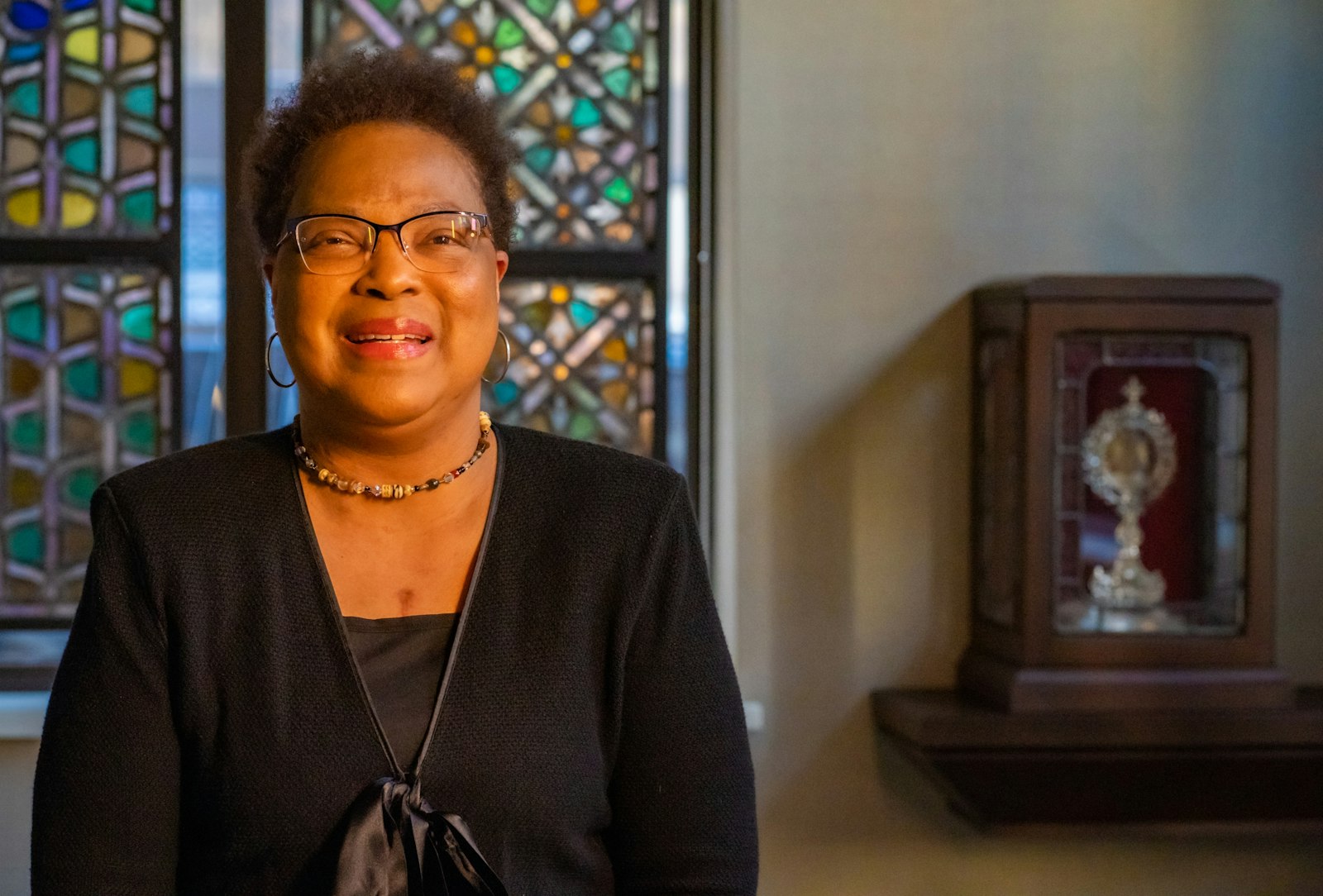 This new chance at life comes with mixed feelings, Figueroa said. In order for her to get a heart, someone else had to die.
"There are no living heart transplants. It's not like a liver, where you can transplant part of it and it regenerates itself after so often; it's not like a kidney where you can live without one of them. With the heart, somebody has to die in order for me to get a new heart — that's the sad part about it," Figueroa said. "But you know, on the other hand, I have a completely new chance at life again, because with heart failure your heart can't reverse, it just gets worse.
"It's such an ambivalent feeling because somebody's family had to go through a lot of grief, but my family's going through a lot of joy that I'm still here and functioning," Figueroa added.
The new lease on life has made Figueroa appreciate the little things she previously couldn't do without discomfort, such as hiking or window shopping. It also has impacted her outlook and her faith life.
"I don't want to squander the second chance that I have been given," Figueroa said. "It has made my faith life more intentional, but less formal. Before the transplant, I had a very formal prayer life. I would say the rosary on this day at that time; I would go to virtual Mass, at this time and this time. After the transplant, I began seeing God in all the little things, like just being able to go down and get my mail and come back upstairs. I began to thank God for the small things. My prayer life became more integrated into my entire life, my entire day, instead of just being segmented."
Her new heart has also led her to seek a simpler life. Over the past six months, Figueroa decluttered her home and began cooking more instead of opting for takeout. She has banished "workaholic" workweeks of 70-80 hours.
"I just want to go out and enjoy breathing air and maybe go out and have coffee with people. And I want to enjoy my job and do the important aspects of the job versus just every project that comes along because in ministry we can take on so much sometimes," Figueroa said.
Going forward, Figueroa said she is going to focus her energy at work on just a few projects at a time that can truly make an impact, versus taking on every small task that comes her way.
Figueroa said she doesn't want to be treated with kid gloves, and encourages people not to be cautious or afraid around people who have had transplants.
"The reason they had a transplant is for a second chance at life, and if they are talking with you, they are probably doing pretty well," Figueroa said. "The whole purpose of getting that new organ was to be able to sit with you, and talk with you, and walk with you, and worship with you and be with you. We just want to be treated like normal people."

Copy Permalink
Personal witness
Black Catholic ministry