Detroit auxiliary bishop, who first attended World Youth Day in Spain in 1989, says global gathering is 'an amazing experience'
DETROIT — Detroit Auxiliary Bishop Arturo Cepeda remembers what it was like arriving in Santiago de Compostela, Spain, in 1989 for the fourth-ever World Youth Day.
Pope St. John Paul II, who founded the world's largest gathering of Catholic young people, was there, as were 600,000 of his closest friends.
He wasn't a bishop yet — he wasn't even a seminarian — but the 20-year-old who had just immigrated to the United States from his home in Mexico says that's when the Lord's calling in his life became clear.
"I was a very young man from Texas, and flying for the first time over to Spain, to Santiago de Compostela in 1989," Bishop Cepeda told Detroit Catholic. "(Pope John Paul II) had a great impact in my life, and that's what sparked my desire, really, to serve the Church in the priesthood. I have no doubt about it. That assured me this is what God wants me to do and to be."
Thirty-four years later, Bishop Cepeda is living proof of the impact World Youth Day can have on a young vocation — a point that's emphasized by his attendance record: Lisbon, Portugal, will be his 10th World Youth Day.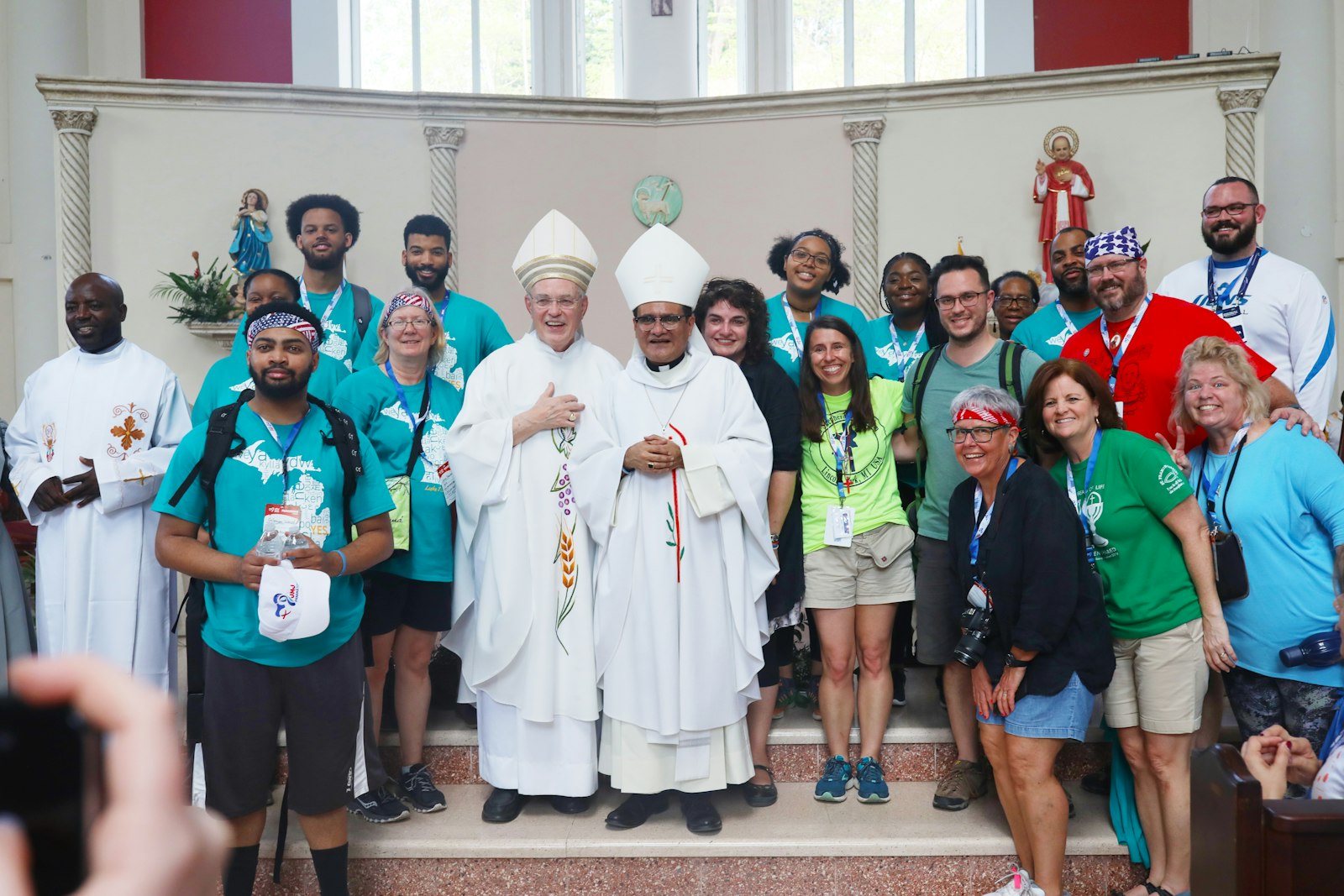 He can name them all without missing a beat. After Santiago de Compostela …
"I went to Czestochowa, Poland, in 1991. I went to the one in Denver in 1993. I was in Paris in 1997. In Rome, 2000. Toronto, 2002. Cologne, Germany, in 2005," Bishop Cepeda said. "In 2011 was Madrid — at that point, I was already a bishop. Then I went to Krakow in 2016, Panama in 2019, and I'm looking forward to Lisbon 2023."
For those keeping score at home, Bishop Cepeda has missed only three World Youth Days since he was a teenager: Manila in 1995, Sydney in 2008, and Rio de Janeiro in 2013.
For the most recent four as a bishop, he's accompanied young pilgrims from the Archdiocese of Detroit as they've jetted across the world for the triennial gathering. This year, approximately 100 pilgrims from the archdiocese are traveling to Lisbon for World Youth Day, which begins Aug. 1 and runs through Aug. 6.
During each World Youth Day he's attended, Bishop Cepeda said he's made it a point to visit the local cathedral or holy sites, and this year will be no different. As part of this year's experience, Detroit pilgrims will take a mini-pilgrimage to Fatima, just an hour and a half north of Lisbon.
While World Youth Day is geared primarily toward the young, the 54-year-old bishop says there's a lot of grace available to those of all ages.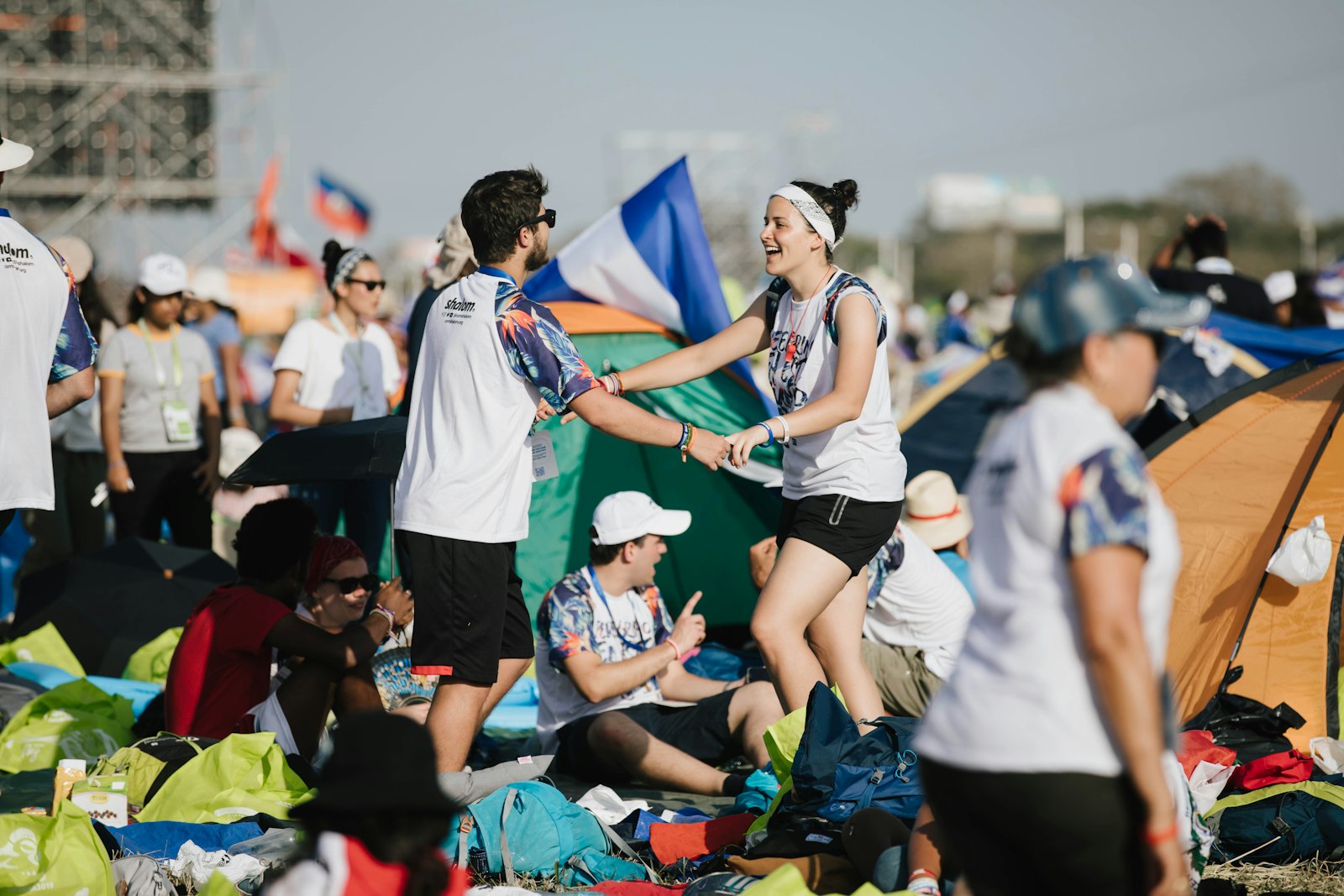 "Every time that I go, there has always been a moment of grace, and for me personally, a deep spiritual renewal," Bishop Cepeda said. "We celebrate reconciliation, the Eucharist, we have catechetical sessions. I think the most important thing is that we all become witnesses of our faith — witnesses of the living Christ."
Each time he's gone, Bishop Cepeda says he's witnessed the young people in attendance become evangelizers — in some cases almost immediately, sharing their faith boldly with strangers, passersby and fellow pilgrims in the host country.
Just as he did 34 years ago, Bishop Cepeda says he takes great joy in witnessing young people encounter the full, global scope of the Church for the first time.
"They aren't just the future of our Church; they're the present of our Church," Bishop Cepeda said. "And that brings me great hope. My hope is that our young pilgrims will be able to bring back to their local churches a global understanding of what we celebrate, who we are, and what our mission is."
The highlight of World Youth Day — besides the opportunity for fellowship and faith-sharing with Catholics from around the world — will be Mass with Pope Francis, who will greet pilgrims on Aug. 3 and spend four days in Portugal, culminating with a "missioning Mass" on Aug. 6.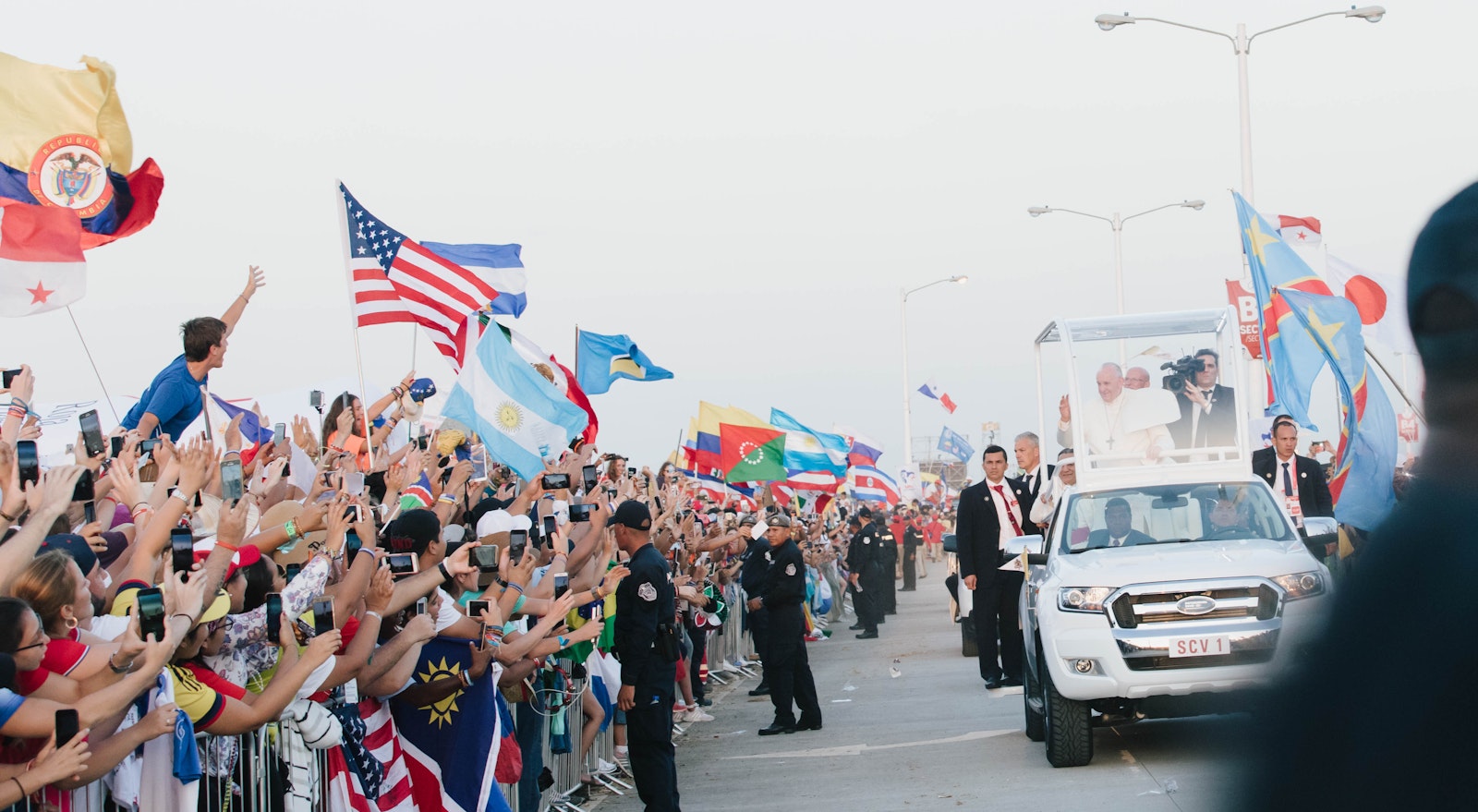 Bishop Cepeda, who will be giving two catechetical talks for pilgrims in Lisbon, said World Youth Day is a rare opportunity for the Church to present Christ to those who otherwise wouldn't encounter the Lord's presence.
"In 2011 in Madrid, there were a lot of local news outlets really questioning this gathering with our pope as people of faith. But once the city experienced World Youth Day, they began praising God and saying, 'This was an amazing experience,'" Bishop Cepeda recalled. "It was a moment of renewal for the city to know who we were and why we proclaim the presence of Christ in our midst."
Like the Olympics, it's hard for the host city to ignore so many Catholics gathered in one place, he said.
"We have approximately 29,000 pilgrims from the United States coming to Lisbon. We have more than 60 bishops from the United States joining us, and pilgrims from all over the world. We are going to inundate the city, and that's wonderful," Bishop Cepeda said. "For those who are Catholic and for those who aren't, and even those who question our faith, that's extremely important. All eyes will be on us in Lisbon, and we will be bringing the message of the Gospel."
Copy Permalink
Youth ministry