Since the fall of Afghanistan in 2021, 76,000 refugees have fled the Taliban; U.S. bishops, Catholic Charities among those offering aid
ROYAL OAK — When Afghanistan's capital fell in August 2021, the world witnessed a mass of people attempting to board planes departing Kabul's Hamid Karzai International Airport in a desperate gamble to flee Taliban rule.
The fall of the U.S.-backed Islamic Republic of Afghanistan and return of the Taliban-dominated Islamic Emirate of Afghanistan — the government that ruled the country before the start of the war in Afghanistan in 2001 — led to a surge of people wanting to leave the country for fear of retribution from the Taliban for collaborating with Western governments.
To date, 76,000 Afghans have been welcomed into the United States through "Operation Allies Welcome," through which Afghans are received at U.S. military bases, vetted and processed to non-government organizations (NGOs) for placement and integration into the United States as refugees, including 1,600 who are being resettled in Michigan.
Catholic Charities of Southeast Michigan is one of those NGOs working with the U.S. government, receiving funding through grants processed by the United States Conference of Catholic Bishops. Catholic Charities has settled 35 of an expected 50 Afghan refugees so far, said Omar Tucktuck, director of refugee resettlement for Catholic Charities of Southeast Michigan.
"We're putting them in temporary housing like hotels for 45 days, up to 70 to 80 days, if necessary," Tucktuck told Detroit Catholic. "In the meantime, we're looking for houses, apartments, places that can be used as permanent housing. There are a lot of processes that come along with that, everything from working with immigration services, helping them find a job, public benefit applications and doing a lot of things that one needs to do within 90 days to get them settled."
Catholic Charities had a refugee resettlement program up until 2017, serving mostly Syrian and Iraqi refugees fleeing ISIS-related violence, until changes in U.S. government priorities and funding caused Catholic Charities to pull back on the program. But the crisis in Kabul spurred the U.S. government to reach out to NGOs, including the U.S. bishops' conference, to assist in the relocation of refugees.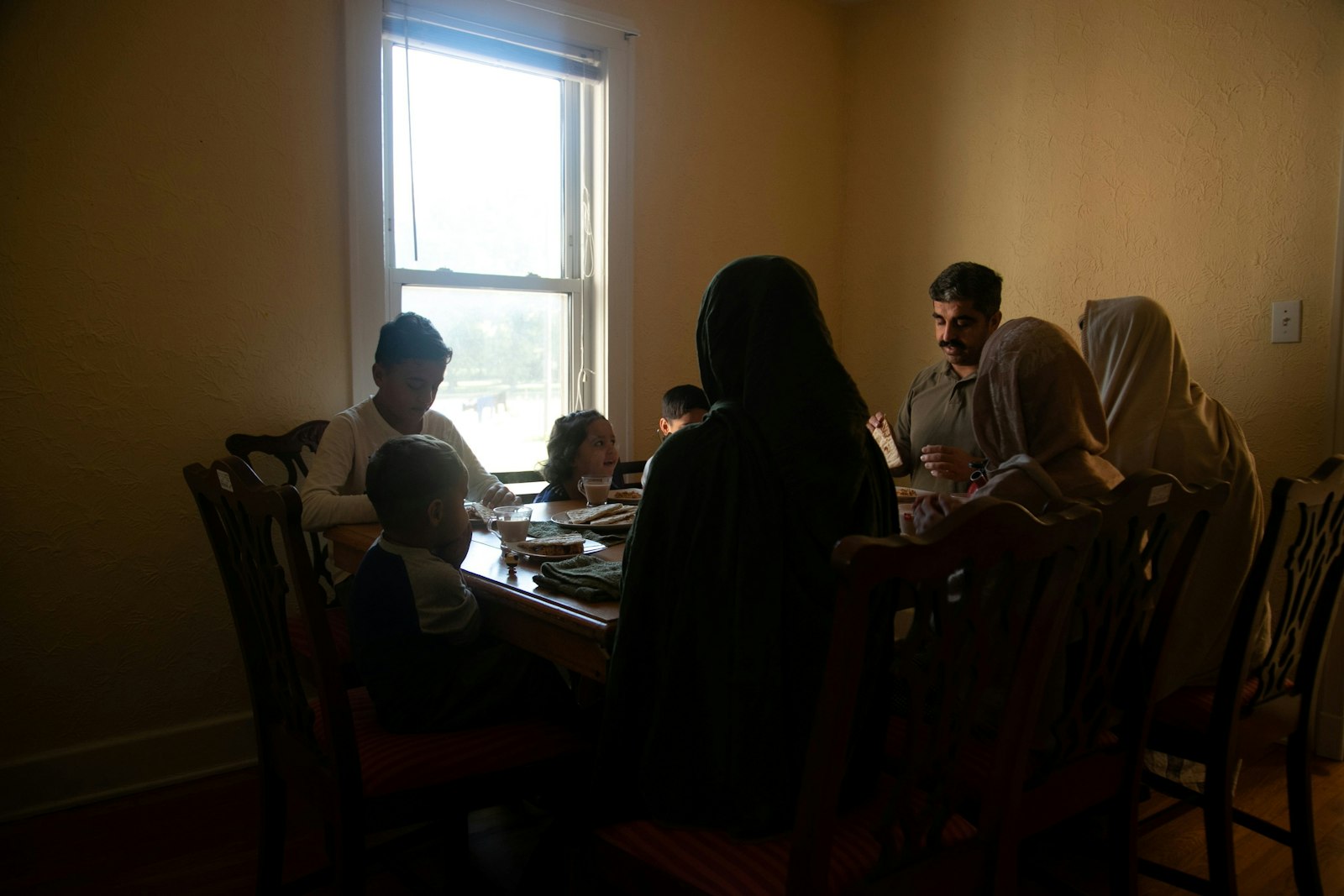 Now, Tucktuck and his small team are working to resettle Afghan refugees in Metro Detroit, which is estimated to have only 600-1,000 Afghans in the metropolitan area.
"Basic needs are like any refugee in the past, they need help with finding a house, finding food, transportation, learning English," said Tucktuck, who previously worked with Dearborn-based ACCESS (Arab Community Center for Economic and Social Services), the largest Arab-American nonprofit in the country, primarily working with Syrian and Iraqi refugees. "They need help with finding employment, processing whatever assistance they may qualify for and figuring out how we can make them self-sustaining as soon as possible."
Beyond the basics of food, transportation and clothing, Catholic Charities works to address refugees' individual needs. Tucktuck and his team of three full-time staff members, plus one part-time staff member who speaks Afghani, work with the families.
The average family is three to four people, Tucktuck said, but Catholic Charities also has picked up individuals at Detroit-Wayne Metropolitan Airport and one family of nine.
"Some may have helped the U.S. Army or the NATO forces in Afghanistan, some are educated in multiple languages and have references from Army generals on their resumés," Tucktuck said. "But the overall majority is more on the lower education side. We need to work much harder for them to make them more employable, getting them their own resumé, email address and pinning down what is their education level."
Catholic Charities is working with ACCESS, the Arab American and Chaldean Council, and Lutheran-sponsored Samaritas to enroll refugees in cultural learning programs and English as a second language (ESL) classes at Wayne State University.
While Catholic Charities works directly with the refugees, various parishes in the Archdiocese of Detroit have helped collect supplies — mainly kitchen utensils and cookware — along with arranging carpools to get them to medical appointments and meetings.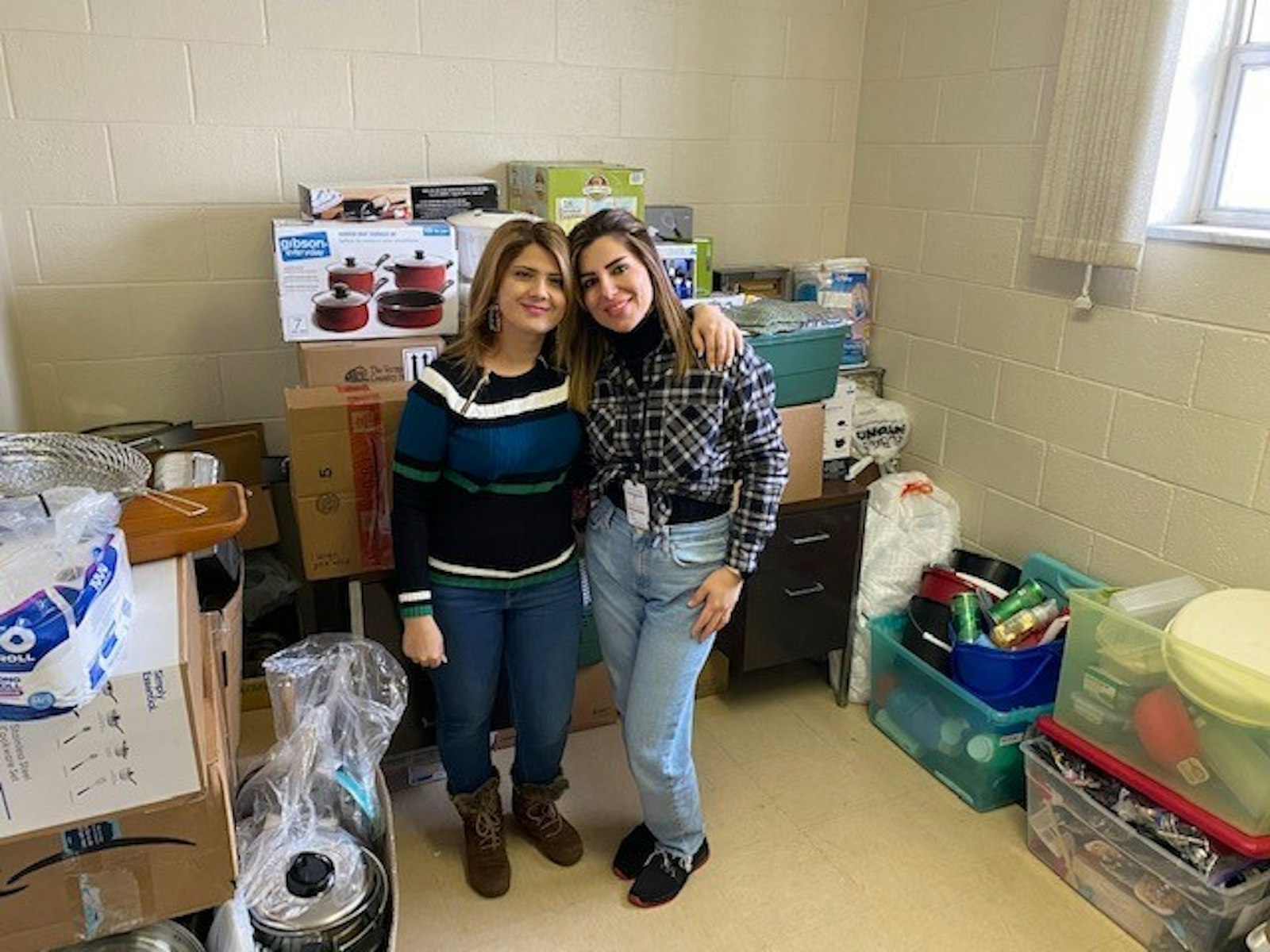 St. Irenaeus Parish in Rochester Hills hosted a "Kitchen in a Box" drive earlier this month, inviting parishioners and community members to donate cookware and utensils. Tucktuck and his team gather the supplies and take them to Catholic Charities' Royal Oak location for distribution to families.
"What do you need the first day you are in a kitchen? You might have some groceries from a food pantry, but you need a can opener, you need bowls, spatulas and spoons, pots for cooking and oven mittens," said Cindy Monaghan, Christian service coordinator at St. Irenaeus. "We're gathering the knives, cutting boards and different items these people will need to cook a meal. If you come home with a box of mac and cheese, you will need a colander, a pot to cook it in, a spoon to stir it."

The parish organized a day for packaging and distributing supplies, allowing parish families an avenue to help others in need.
"It's a nice activity that a family can do that is tangible; the children can get involved by donating, packing up the boxes, sorting the supplies," Monaghan said. "They are not writing a check that disappears somewhere. ... We know they are starting over in a new country."
Monaghan said parish volunteers help drive refugees to appointments — transportation is a big challenge for refugees navigating Metro Detroit's urban sprawl.
Some refugees have contacts in the United States, such as distant family or friends who can help them integrate, but most don't, Tucktuck said. Often, refugees know very little about the United States.

As a result, Tucktuck's team is in constant contact, essentially being on call 24/7 to deal with everything from late-night diaper runs to filing immigration paperwork, all in an effort to carry out Christian charity in welcoming the stranger.

"We have a small staff that we just hired, so we're learning the whole process as we go along," Tucktuck said. "Sometimes we are meeting people at the airport; sometimes it's helping them figure out how grocery shopping in America works. Mostly, it's about being with them, walking with them, accompanying them as we welcome them to their new home."
Copy Permalink
Faithful citizenship
Immigration and refugees