With backing from Catholic Charities, 'Bakhita House' will include six-month pilot program to help refugees get on their feet
DETROIT — It was a blistering Dec. 11, 2022, when a woman from Haiti walked into Christ the King Parish in northwest Detroit.
Haiti is on the U.S. Department of State's watchlist of countries where refugees can't be deported, so returning home wasn't an option. This woman needed a safe place to stay while she navigated the complexities of the American immigration and asylum system.
The parish took her and her two children in, putting them up in a hotel room. But that wasn't sustainable.
Christ the King teamed up with Strangers No Longer, a Catholic, volunteer-run organization gathering individuals and groups from different parishes to care for the needs of immigrants, refugees and asylees.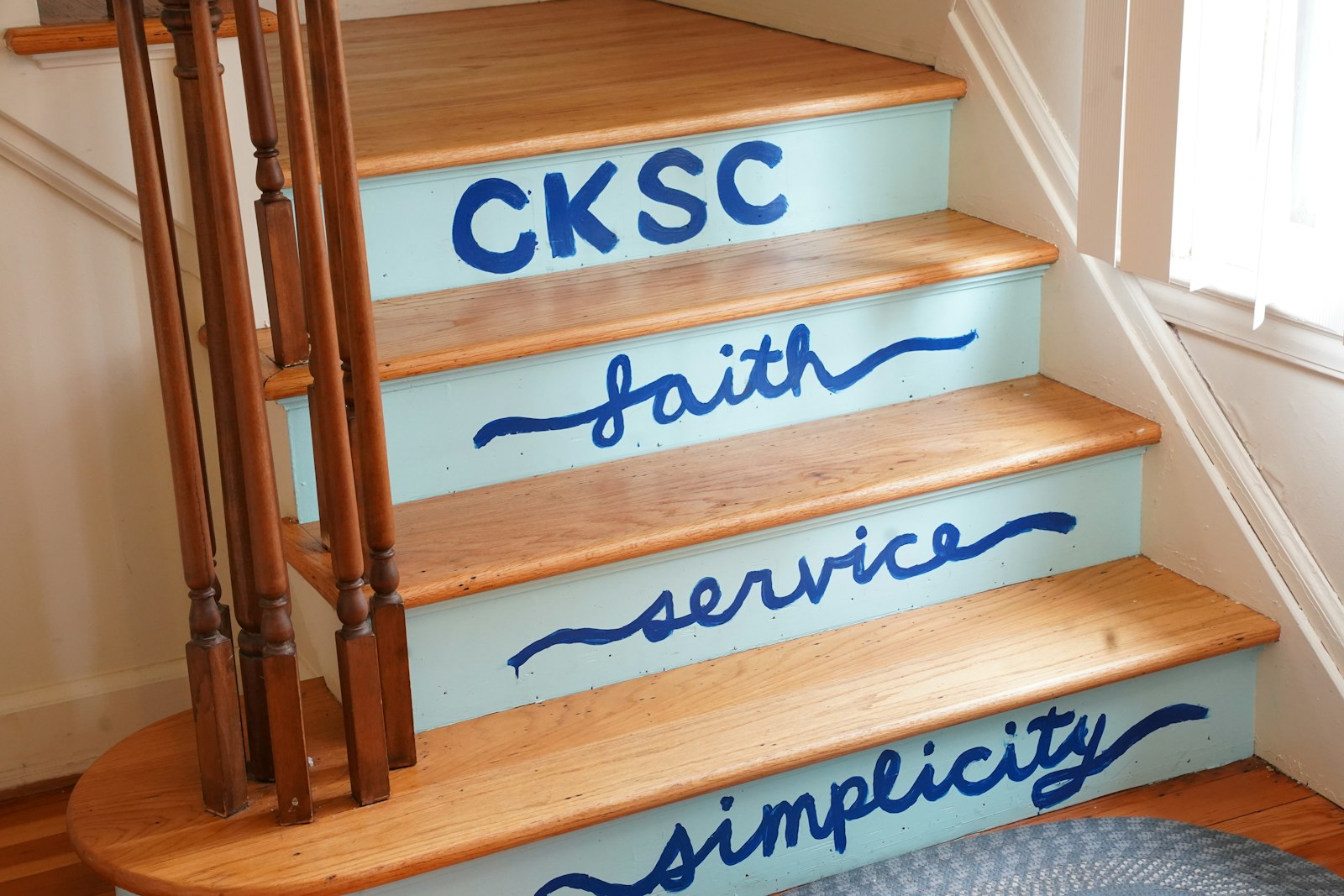 What started as a call for help eventually turned into the Bakhita House, a home on Christ the King's property that used to house its priests and later its volunteer corps, for asylees to stay temporarily while they work their way through court cases, getting proper documentation and a more permanent place to stay.
"(The woman from Haiti) has been in the country for a couple of years, but was asked to leave because her place of housing had too many people there, so she came to us for help," said Linda Tomala, a Christ the King parishioner who is serving as one of three "grandmothers" of the Bakhita House who look out for the refugees' needs.
Tomala, a member of Strangers No Longer, recruited fellow parishioners to attend events to support the organization last December, "and two days later, this person came to our door, asking for help."

So Christ the King and Strangers No Longer volunteers went to work fixing up the five-bedroom, four-bath house on the parish campus.
"Mostly it was Christ the King parishioners who have volunteered their time, their expertise and their work," Tomala said. "They went into the house and cleaned it top to bottom. We washed the windows, cleaned the floors, people offered furniture, so we moved the old furniture out because it wasn't in good shape."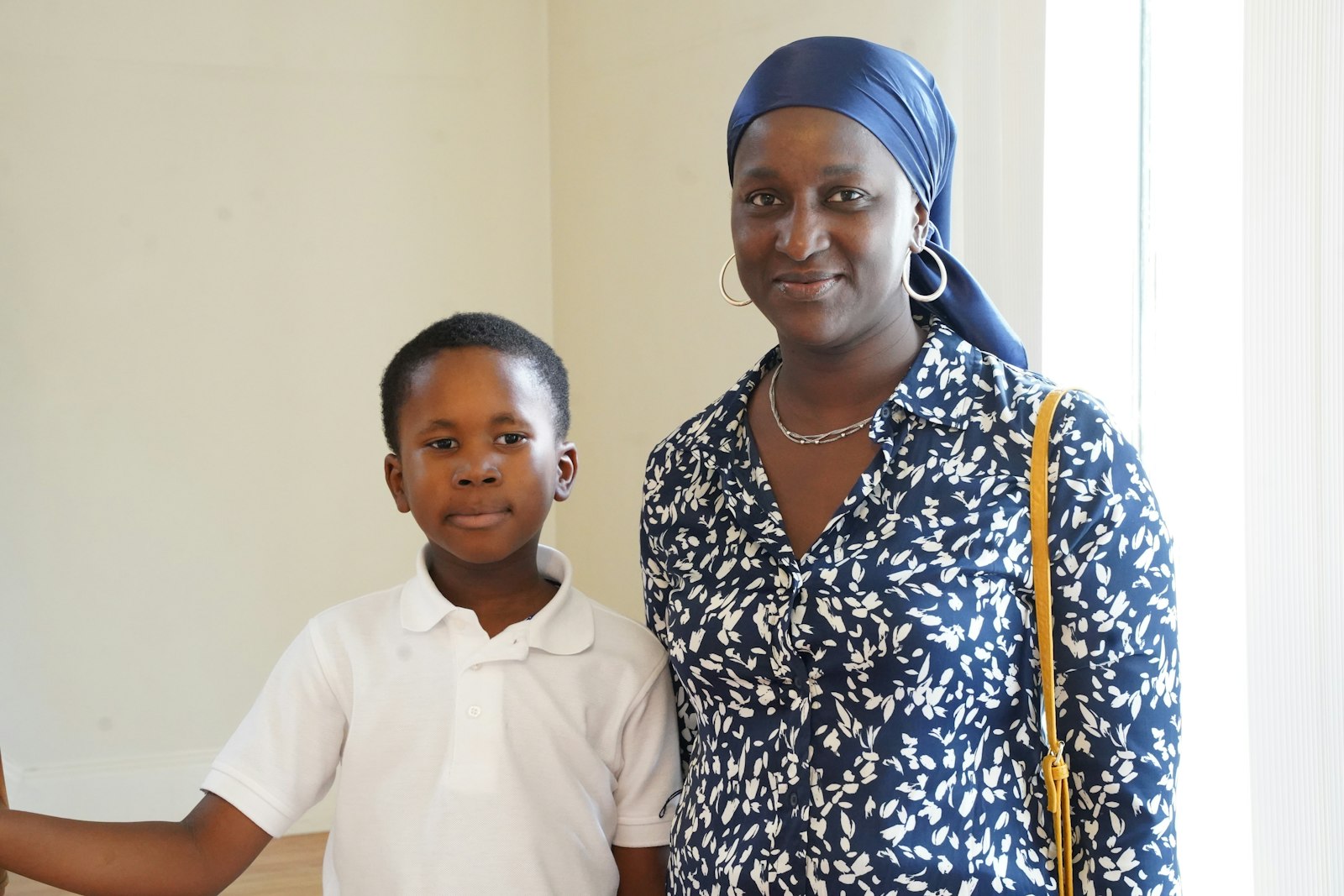 Bakhita House now shelters two refugee families: the woman from Haiti, who asked not to be identified for this story, and her two children, as well as Coura Ndiaye from Senegal and her 7-year old son, Magib Diaw. In addition to having a place the live, the two families have a support system in Christ the King parishioners, who show the refugees how to buy food at American grocery stores, drive them to immigration hearings, and take them to the nearby Siena Literacy Center, where the two moms who were raised in French-speaking countries can practice their English.
While Christ the King Parish owns the house, Strangers No Longer handles the day to day operations, covering rent and utilities for the home.
Catholic Charities of Southeast Michigan is also providing funding to get the project off the ground, using grant money from Catholic Charities USA and individuals donors to set up a six-month pilot program at Bakhita House for refugees or asylum seekers. The agency provided $3,000 to help the woman from Haiti, as well as seed money to help Strangers No Longer cover rent at the house and other odds and ends to get the program off the ground.

"We could see what a great opportunity this house was that was used by the parish for ministry for some time, so that sparked our interest," Paul Propson, CEO of Catholic Charities of Southeast Michigan, told Detroit Catholic. "When the parish asked who could help, we pointed them to Bill O'Brien (president of Strangers No Longer) and Strangers No Longer, because we might be able to work together with them to make something like a community to care for refugees."

Catholic Charities plans to evaluate the program after six months, Propson said, including investigating whether a similar need might exist at other parishes.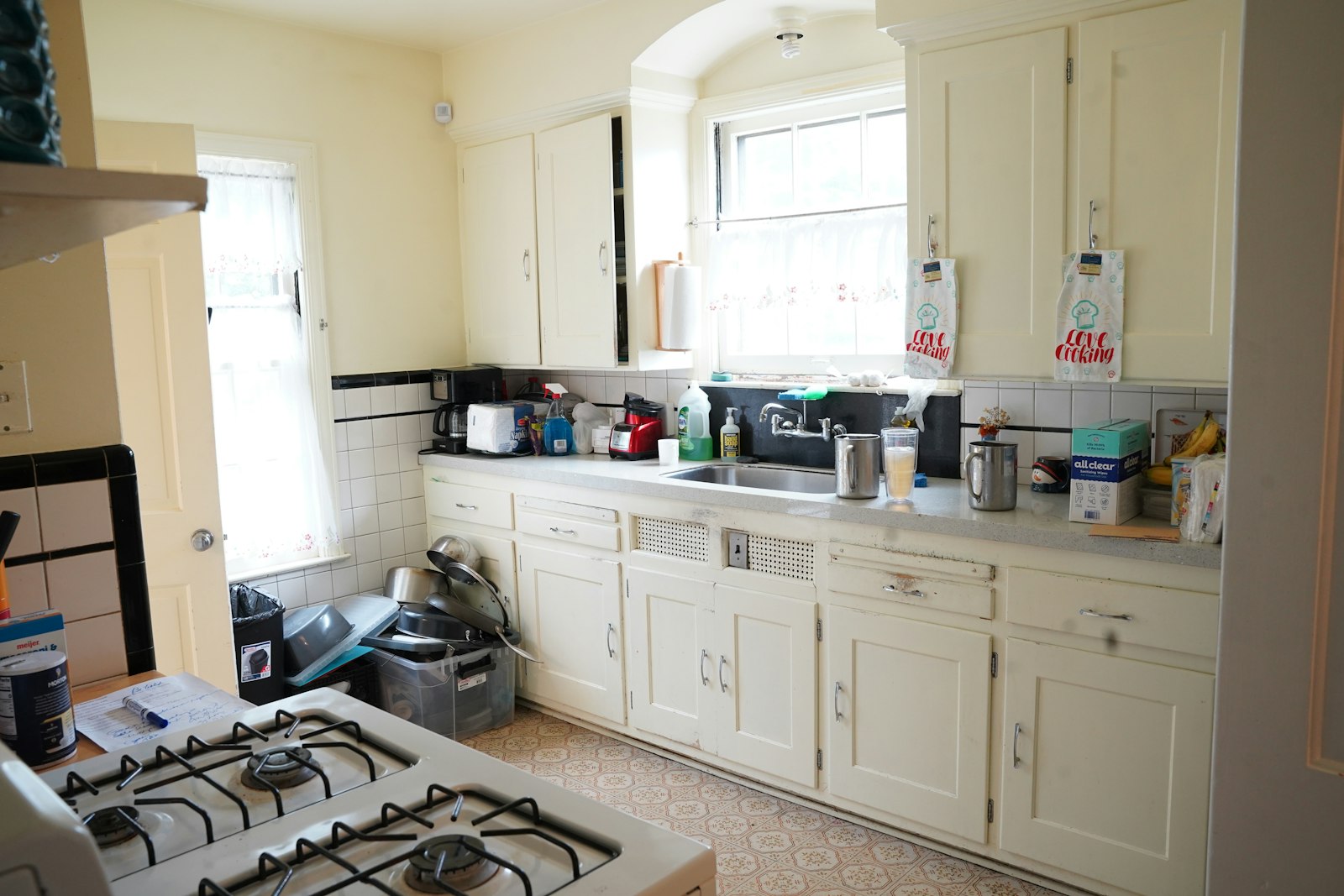 "It would be wonderful if there was a Bakhita House for every asylee in Detroit who needs temporary housing," Propson said. "We don't have the means to make that happen. But the Catholic community has to make that happen, and we will support that where we can. We like to see the parishes in action helping, telling us where the need is."

The six-month window allows time for refugees and asylees to secure immigration status, employment and permanent housing, with Strangers No Longer using their contacts in the legal and immigration professions to help Bakhita House's residents transition to a more lasting situation.
"We help our residents with filling out immigration papers, getting them a passport if their passport has expired," Tomala said. "With the woman from Senegal, we're taking her to the Southwest Detroit Immigration and Refugee Center for appointments. We helped her manage the system, which has been difficult because it's not an easy system or a quick system."

Strangers No Longer and Christ the King Parish hosted an open house and blessing on Sept. 7, including the launch of a fundraising campaign through Strangers No Longer that seeks to raise $20,000 to ensure the sustainability of the program.

"Christ the King is not a wealthy parish by any means, but on the first day we announced this, we collected $800, which is remarkable," Tomala said. "We got donations ranging from $2 to $100, and the parish continues to support us. ... We even had a past parishioner send us $1,000, because she was so thrilled with what we are doing."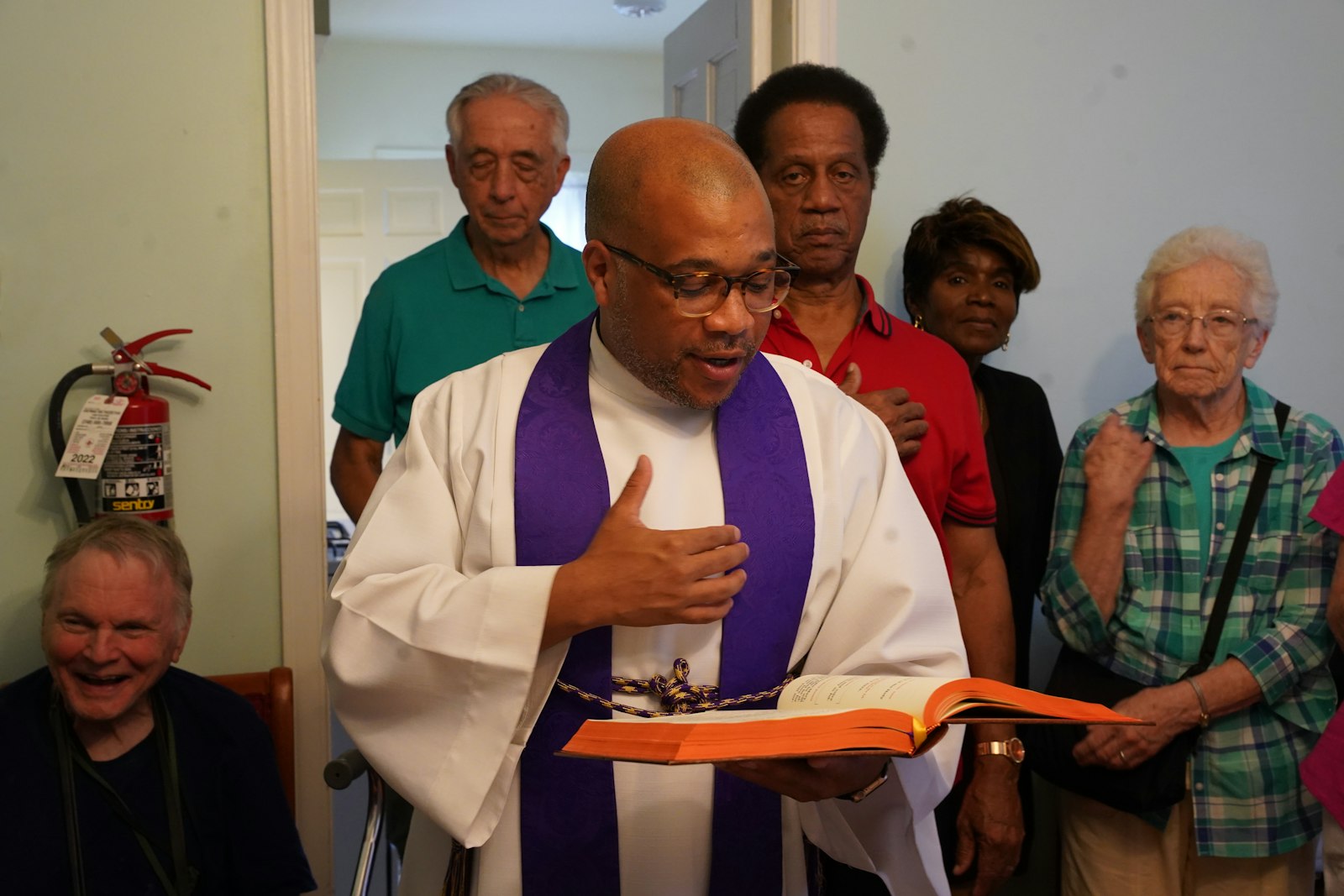 Fr. John McKenzie of Christ the King Parish said it's meaningful the new home will be named after St. Josephine Bakhita, a slave who was taken from Sudan to Italy and was eventually granted her freedom.
"What we are doing here is what God has called in His Holy Scriptures since time immemorial: to welcome the foreigners, no matter their race, creed or religion," Fr. McKenzie said. "I want to give a special thanks to Karen Seefelt, Linda Tomala and Jean Krystyniak, our three grandmothers, for their persistence. Jesus says you shall know them by their fruits, and clearly when you look at their fruits, this is something beautiful."
Bakhita House is in the process of hiring a resident advisor who will live full-time in the home with the refugees, being a go-to guide for families as they navigate their new surroundings.
The resident advisor would live in the home for free and receive a $200 monthly stipend. Tomala said the person can be a student or have a job outside of Bakhita House, with the key being they are readily available, especially at night.

"We would like a compassionate, well-organized person who can help manage finances as well as manage simple house maintenance," Tomala said. "We need a person who spend a good amount of time at the house and just be a calming presence."
Sr. Donna Markham, OP, Ph.D., the former CEO of Catholic Charities USA, commended Christ the King Parish and Strangers No Longer for establishing Bakhita House as a safe transition spot for migrants coming into the community and getting acclimated to their new life in a new country.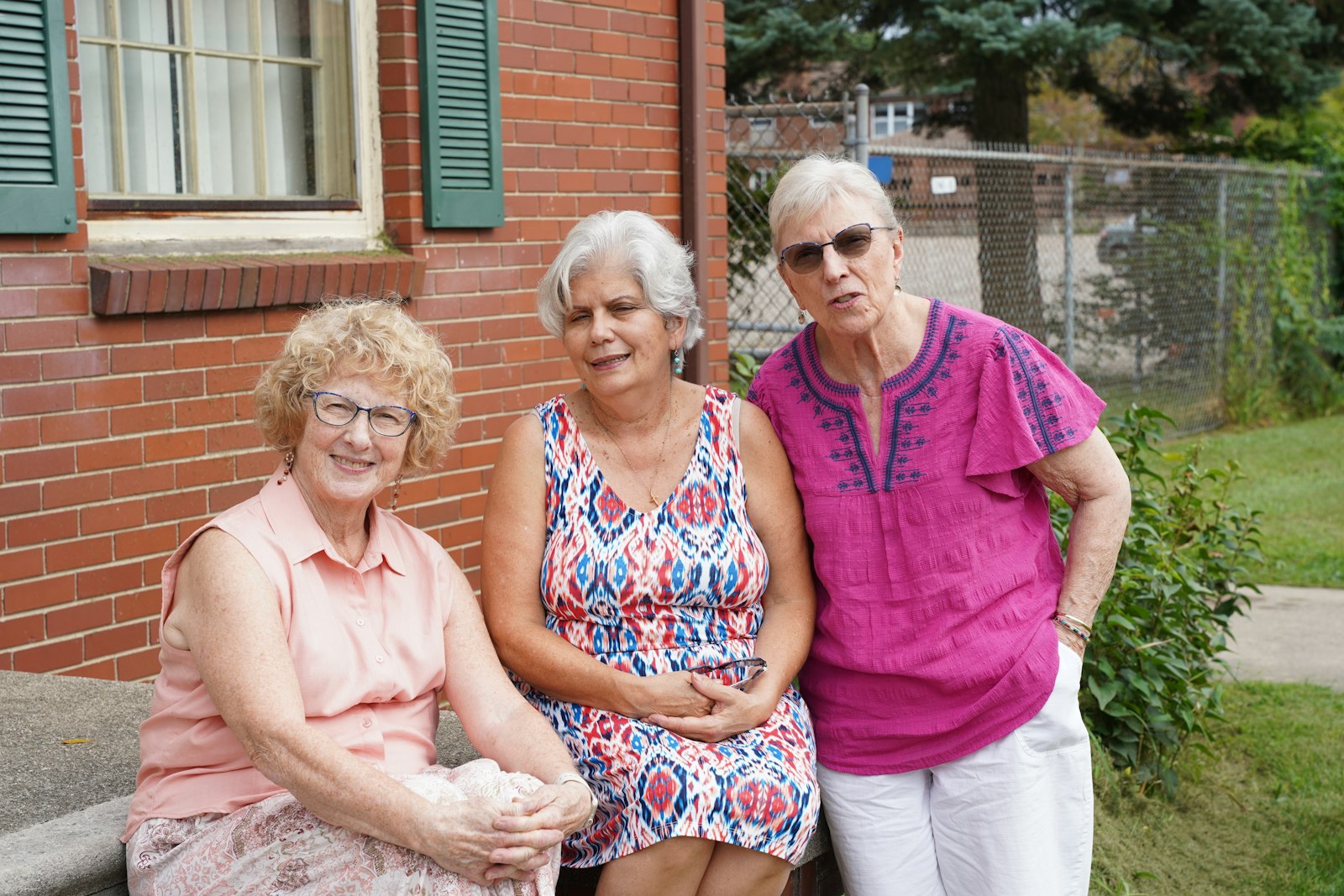 Sr. Markham, who was in town and attended the Sept. 7 blessing, provided an overview of the current migrant and refugee crisis in the United States, noting many Catholic communities across the country are ill-prepared to take in refugees. She said she hopes communities across the country will look to the Bakhita House as a model.
"I would encourage you to publicize this as a model that can be used at other parishes and faith-based communities; it doesn't just need to be Catholic," Sr. Markham said. "Any faith-based community can come together. It think you would do a great service to the country if you could present what the model is and how it's working in your community."
Tomala said Strangers No Longer and Christ the King didn't set up Bakhita House to be a model, but rather because it's what Christian discipleship demands. If others replicate the model's success, however, that's great for everyone, she said.

"I have chills thinking about how this parish has answered every call," Tomala said. "To think in six months we were able to get this done ... so many people came together to make this happen."
Copy Permalink
Immigration and refugees