EAST LANSING – Beal City, the top-ranked team in Division 4 and sporting a nifty 30-2 record, arrived at McLane Stadium at Michigan State on June 18 boasting of scoring an average of 12.5 runs a game this spring for a new state record.
Unranked and unheralded Riverview Gabriel Richard would provide the opposition and the antidote: keep the Aggies off the bases.
The Pioneers took early command, then withstood a last-inning rally for a thrilling 4-3 victory and bring home the trophy to be enshrined alongside the Division 3 championship title Gabriel Richard won in 2018.
Senior righthander Ashton Nowak limited Beal City to six runners through the fifth inning, far below the Aggies' record.
"He's a bulldog," Coach Mike Magier said about Ashton. "He gave us everything he's got."
Gabriel Richard took a 1-0 lead in the third inning on the combination of double by Brenden Hills and a single by Connor Silka.
The Pioneers increased their advantage to 3-0 in the fifth. Nowak walked and Hills hit his second single. Both came around on a line drive two-bagger to left center by catcher Bryan Tuttle.
"Bryan's a tough player," Magier said. "We don't have a whole lot of depth at catcher, so he's caught every game this year. He's always been a quality bat. Sometimes we wear him out, but he came to play today and his bat came alive."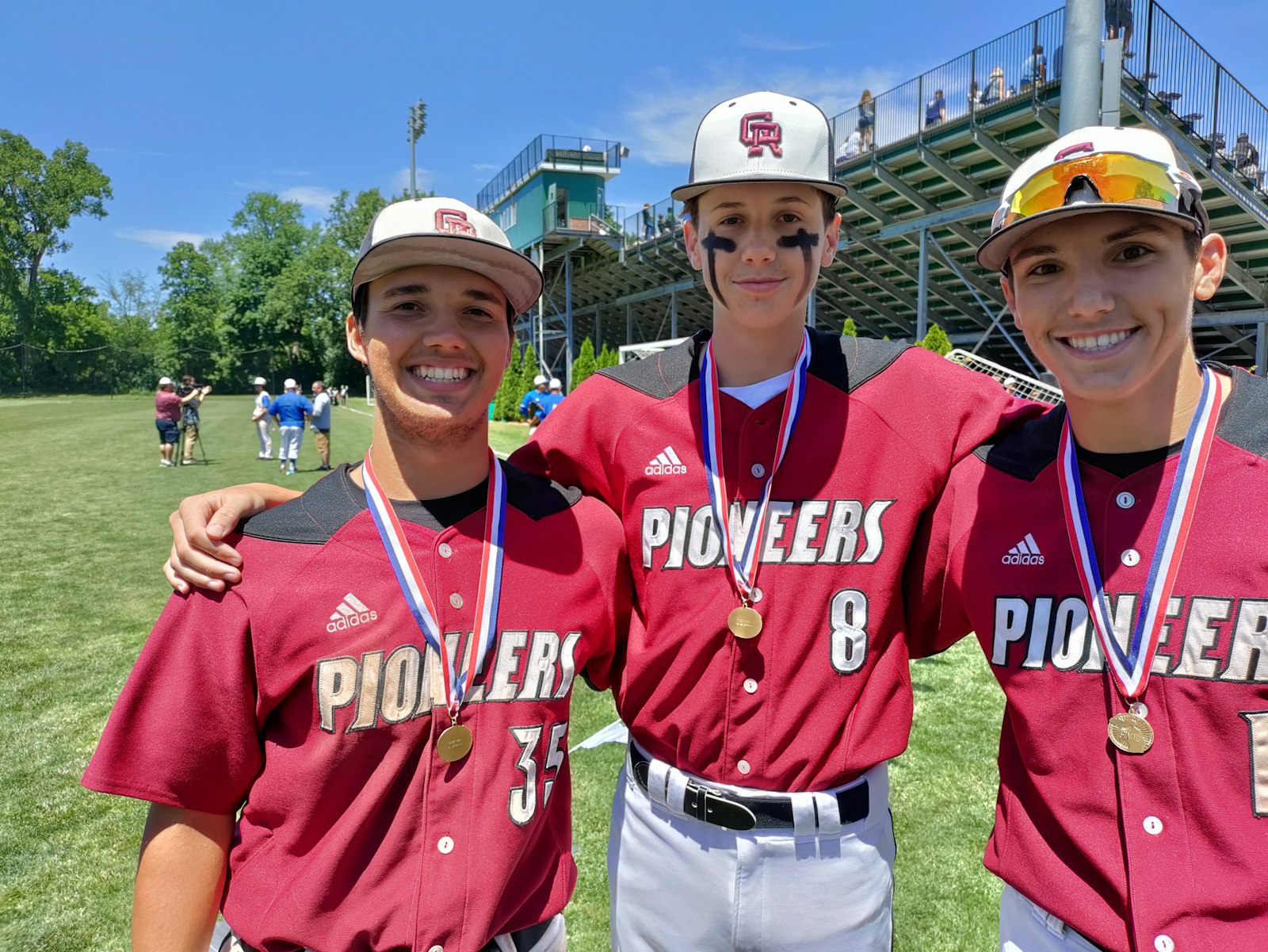 Beal City reduced the difference to 3-2 in the bottom of the sixth via a pair of singles and a triple.
Gabriel Richard responded with what proved to be the winning run in the top of the seventh. Tylor Morehouse doubled to right center and moved to third on an infield single by Silka, his third hit of the game. Morehouse came home on an infield single to short by Nick Wisniewski,
Beal City led off the bottom of the seventh with a walk. Magier was forced to replace Nowak when he reached his pitch count (105) and turned the ball over to lanky left-handed freshman Drew Everingham.
Everingham allowed a run to score but induced a game-ending short-to-second-to-first double play.
"What a dramatic way to win a game; a double play," Magier said. "I'm proud of the boys. We hadn't played our best game in the semifinal (10-2 win versus Rudyard), so we had a long talk and practice. We had some defensive issues that we cleaned up."
Magier, in his ninth season, noted the Pioneers hadn't played a Division 4 team until the playoffs. "We played a pretty tough schedule. Playing in the Catholic League helped us a lot." "Playing in my final high school game meant a lot," said Connor Silka who started the double play at shortstop,
His brother Matthew Silka had a monumental conclusion in the 2018 championship the Pioneers won 3-0 over Madison Heights Bishop Foley. He had allowed just one hit, that coming in the seventh inning. Prior to that single, he was on his way to becoming the first pitcher to toss a complete-game no-hitter in MHSAA Finals history.
Contact Don Horkey at [email protected]
Copy Permalink