Gathering will take place Sept. 22 during De La Salle, Catholic Central football game for alumni of nearly 40 mostly closed schools
DETROIT — A reunion for former football players of closed east-side Catholic high schools in Detroit and the surrounding area has been planned as an opportunity for many of these athletes to gather and swap "stories of old" on Sept. 22.
The idea for the event came out of a lunch meeting with alumni from Bishop Gallagher High School in Harper Woods (which closed in 2002), and Dan Rohn, athletic director and varsity head football coach at De La Salle Collegiate.
As a result, the Eastside Catholic High School Reunion was born; it will be held at the Warren De La Salle vs. Novi Detroit Catholic Central football game Sept. 22, which will take place at De La Salle's home field, Tom Adams Field, at Wayne State University.
"We want to get the word out that this event is for the alumni from these schools to bring back and share memories of how much it meant to them to play for their Catholic schools, even though most of them are closed," Rohn said. "There is still so much to learn from them, and this reunion is a great opportunity for that."

Football players and alumni from approximately 40 schools from the east side — nearly all of which have closed — are encouraged to attend the first-time event.
Jack Masserang, who coached from 1971 to 2004 at Bishop Gallagher (including when it merged with St. Florian High School in 2002 and became Trinity Catholic), wants to spread the word far and wide.
"This is really going to be special because our schools are closed, and there are so many of us who want to get together," said Masserang, 82. "That's what makes this so exciting."
He recalled his Bishop Gallagher coaching days when he would stand along the sidelines with legendary football coach, George Sahadi. Sahadi, who coached his entire career in the CHSL, is a 1980 inductee in the Catholic League Hall of Fame and a 1996 inductee in the Michigan High School Football Coaches Hall of Fame.
"George was much smarter than people gave him credit for," recalled Masserang, who also noted that he and Sahadi were classmates at St. Catherine High School in Detroit. "He could be a bit gruff, but he was a very, very intelligent man."

Masserang went on to coach at Harper Woods Notre Dame in 2004, and then as head football coach at Dearborn Divine Child High School in 2006, the year Sahadi passed away. "But before he died, I told George, 'Look, they didn't hire me … they hired you,'" he said.
From the archives: Author's book interviews more than 70 former players, coaches, students from east-side Catholic schools
Being active in Catholic schools has always been a priority for Masserang, whose coaching career began in the 1960s at Detroit's St. Catherine and St. Raymond grade schools. "What I hope can happen with this reunion is that it will continue year after year where people can be honored and stay involved reliving the memories," Masserang said.
One of Masserang's former players, Matt Simoncini, recalled his Gallagher football years as "an incredible time."
"It was a legacy of working-class families from Servite, Notre Dame, Bishop Gallagher … and then De La Salle moving to Warren," said Simoncini, who graduated in 1979. "There was an incredible amount of great athletes who came out of it."
When the school closed in 2002, "it became hard to maintain this sense of community," he said. To help bring back the memories, a few years ago, Simoncini hosted a gathering with some of his teammates and coaches to watch some old game tapes.
"Next thing I know, we had a Bishop Gallagher Football Alumni group," Simoncini said. "It was crazy how we had the need to connect," because for many, he noted, "high school is a time where we go in as kids and come out as adults. For me, I still have that connection to the football team."
Which eventually led to how productive his meeting was with Rohn: "We wanted to rally around DLS as it's the last standing school in that area," Simoncini said. "Dan thought it would be a great idea to have it at the at DLS versus CC game at Wayne State. And it will be a great game because both these teams are well-coached."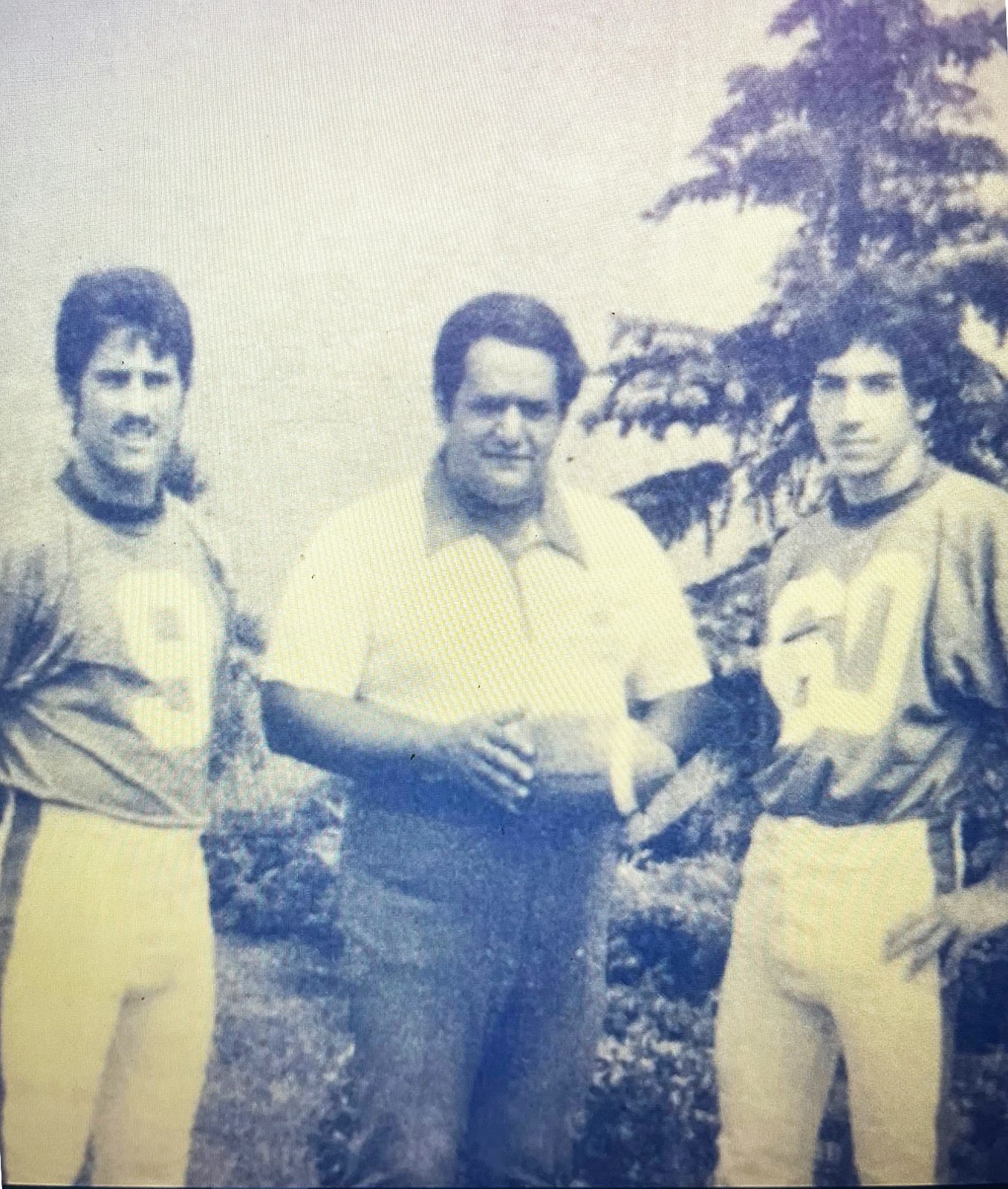 Though the event began primarily as a football reunion, all alumni are welcome to attend.
"It just blossomed from there," he said. "We really want to get this off the ground. We want this to grow into an annual event."
Dennis Koch, director of alumni relations at De La Salle Collegiate, said the event has great significance in helping to bring so many alumni together. "So many great schools played in the Catholic League that have since closed," he said. "The fact that these former players and alumni are able to come and reminisce together at the Sept. 22 DLS versus CC game is tremendous."
The game promises to be a good one, according to Aaron Babicz, athletic director at CC. "Our Catholic League schools continue to stand on the shoulders of giants," he said. "Detroit Catholic Central is honored to represent the Basilian Fathers in this event."
Ed Turek, president of Catholic Central, agreed, and added that he is happy Catholic Central will play an important role in this first-ever event. "Numerous alumni from these classic institutions now call themselves 'Shamrocks' as active members of our community," Turek said. "When it comes down to it, we are all one big Catholic school family and we are glad to be a part of it."
Rohn and Simoncini both said it would be an amazing turnout if all the schools represented were to attend the reunion.
Simoncini said, "I used the term 'sense of community' as being a part of something, a connection. We are all looking to connect and being able to connect with a common past is so incredibly important to all of us."
Attendees are asked to RSVP before Sept. 18. For more information, call Dennis Koch, alumni director at De La Salle Collegiate, at (586) 541-6221; or email him at [email protected].
Eastside Catholic High Schools
Annunciation
Austin Catholic
Bishop Gallagher
Cathedral
De La Salle Collegiate
East Catholic
Nativity
Immaculate Conception
Notre Dame
Patronage of St. Joseph
Sacred Heart
Salesian
St. Ambrose
St. Anne
St. Anthony
St. Bernard
St. Catherine
St. Charles
St. Clement
SS. Cyril & Methodius
St. David
St. Elizabeth
St. Florian
St. Gertrude
St. Joseph
St. Ladislaus
St. Lawrence
St. Louis
St. Martin of Tours
St. Mary
St. Paul
St. Philip Neri
St. Rita
St. Rose of Lima
St. Stanislaus
St. Thomas the Apostle
Servite
Trinity Catholic
Copy Permalink