WYANDOTTE — A gentle pastor, an accommodating priest, an avid golfer and a hardcore hurling fan.
There are many ways to describe Fr. Gerard (Gerry) Frawley, SAC, an Irish priest who served in the Archdiocese of Detroit for 31 years.
But to sum it up neatly, Fr. Frawley was a "priest's priest," who wanted to bring people closer together and closer to God.
Fr. Frawley, most known for being pastor of St. Joseph Parish in Wyandotte and St. Anne Parish in Ortonville, died May 23. He was 81.
The Ireland-born priest came to Detroit in 1990 to join the Irish Pallottine community that had a presence in Wyandotte since the 1950s. Fr. Frawley was the first Irish Pallottine to be pastor of St. Joseph when the community took charge of the parish.
"Fr. Gerry hired me 23 years ago," Kristine Martin, office manager at St. Vincent Pallotti Parish (which contains St. Joseph and St. Patrick churches in Wyandotte), told Detroit Catholic. "He was the kindest, most gentle, wonderful and amazing priest. I don't think the man could have one enemy; his love for people was above all of us. Someone would give him a new sweater for Christmas, because his sweater at holes in it. And the next week he'd give the new sweater to a homeless man and be walking around in that old sweater with holes in it."
Gerard Patrick Frawley was born Dec. 13, 1940, in County Limerick, Ireland, to Thomas and Kathleen Frawley. He entered the Pallottine order in 1961, studying at the Pallottine House of Studies in Thurles, County Tipperary, Ireland.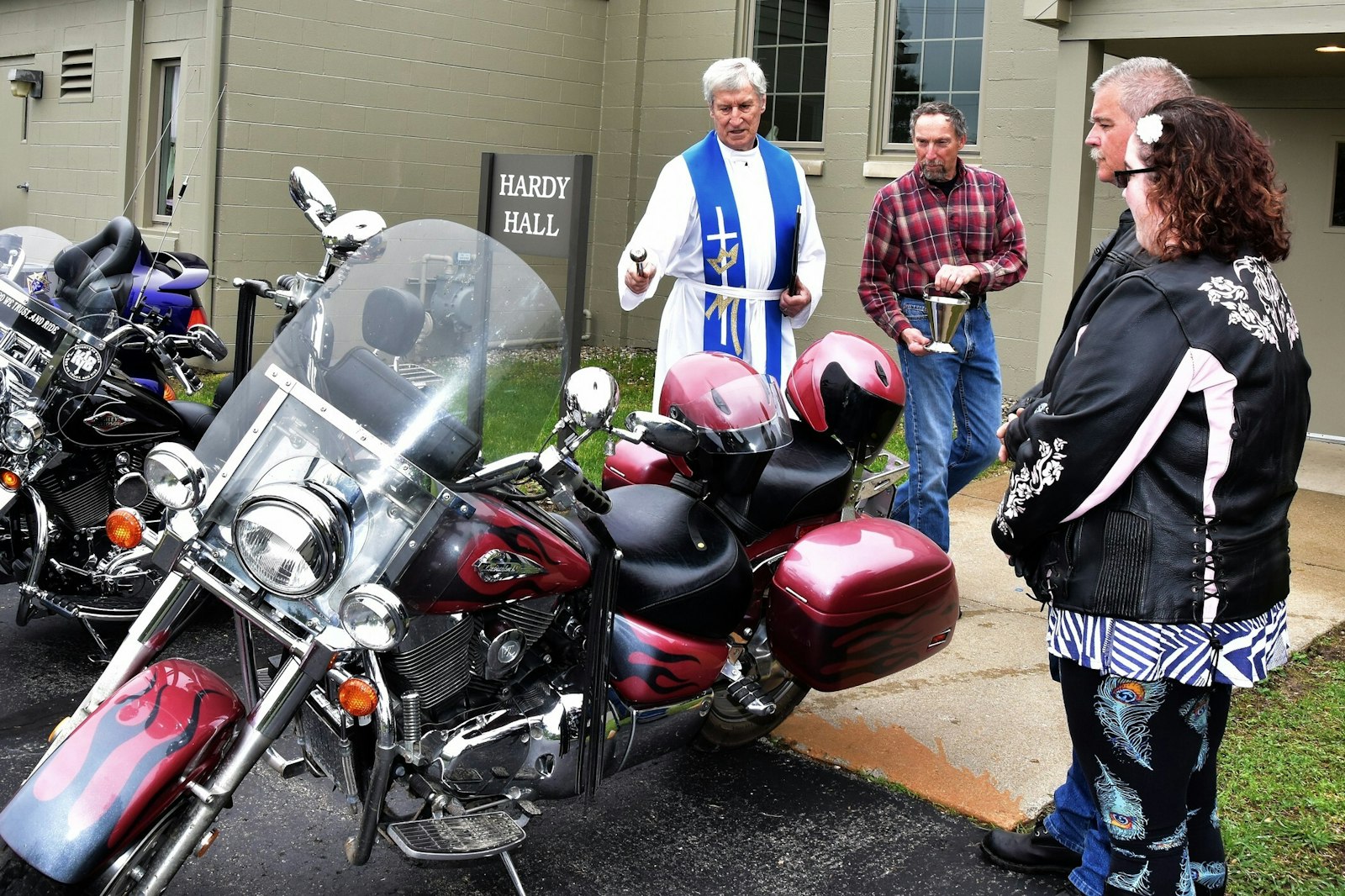 He made his first consecration on Sept. 12, 1963, and was ordained a priest on June 8, 1968.
Fr. Frawley began as a missionary in the Diocese of Singida, Tanzania, from 1968 to 1972 before moving to England to serve at St. Thomas More Parish in Barking, Essex, and Our Lady of Visitation in Greenford, Middlesex.
Fr. Frawley came to the United States in 1976, serving in parish ministry at Sacred Heart Parish in Ely, Nev., (1976-79), St. Philip Parish in Idalou, Texas (1979-85), and St. Brendan Parish in Stephenville, Texas (1985-90).
Fr. Frawley came to Michigan in 1990 to serve as pastor of St. Joseph.
"He started his first Mass by saying 'good morning' and telling us to greet our neighbor and say 'good morning,'" Martin said. "And everybody loved it, so that became the thing we did every Mass. We started greeting each other. ... He really changed the spirit of the parish."
Fr. Frawley served for 10 years at St. Joseph, working to increase community involvement at the parish. With his leadership, the parish partnered with ChristNet Ministry to take in homeless people during the winter months and feed them, setting up a temporary shower and welcoming guests with TV and board games as they stayed the night.
Fr. Frawley also started a funeral luncheon ministry for gatherings in the social hall, which the parish built with his leadership in 1992.
"That parish hall was such a big undertaking, and we had it paid it off in advance, to serve as a place for all the good functions we had at the parish," Martin said. "He had us start a soup kitchen from there, partnering with All Saints Soup Kitchen in Detroit. He was a man very much concerned with the less fortunate, even opening his rectory every Christmas and making a big pot of chili and inviting the homeless in the neighborhood to come to his house if they had nowhere to go."
Fr. Frawley was transferred to St. Nicholas Parish in Capac and St. John the Evangelist in Allenton on July 1, 2000, serving as pastor of the two St. Clair County parishes until June 30, 2007. He then moved to St. Christopher in Detroit from July 1, 2007, to May 31, 2008.
In 2008, Fr. Frawley was transferred to St. Anne Parish in Ortonville, where he served as pastor until 2021.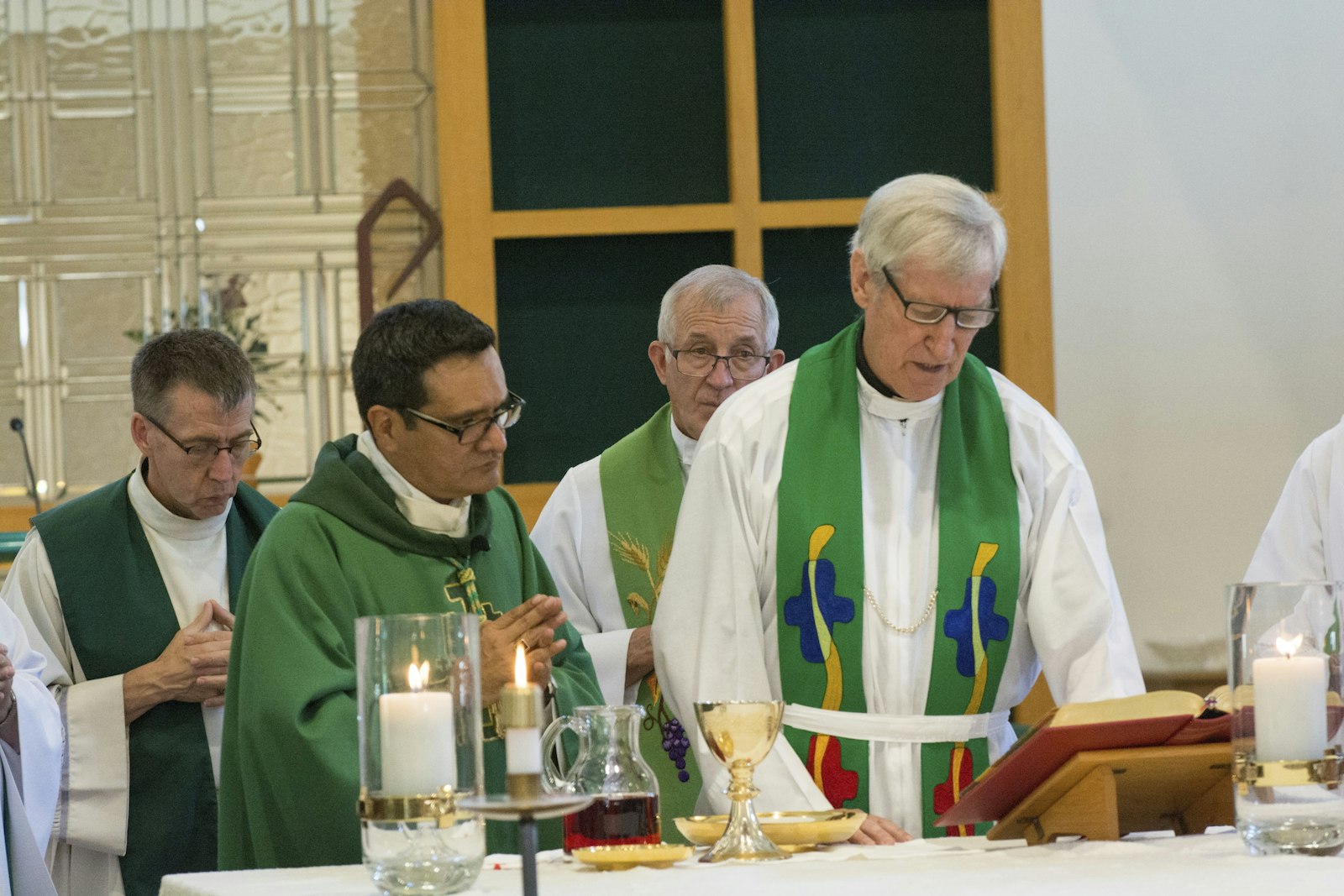 "On the first day we moved to the parish, he had this calm, welcoming attitude that really set the tone for the parish," said Jim Kelty, a St. Anne parishioner. "Anyone who wanted to be there was welcomed and encouraged to participate. He believed very strongly God was love and demonstrated that in every aspect of his life."
Fr. Frawley went out of his way to be pastoral whenever he could, Kelty said.
"I'm going to miss his sense of humor. He was the kind of guy you could chat with," Kelty said.

Fr. Frawley had a particular talent for bringing people in the community together. He had a small group of 10 to 20 St. Anne parishioners who would meet for a potluck breakfast after daily Mass.
"He definitely brought us together as a family," said Beth Eschmann, another St. Anne parishioner. "We had a lot of fellowship with all the coffee and doughnuts after Mass and big celebrations. People were encouraged to congregate and talk, and he was always inviting new people to the group."
Eschmann and Fr. Frawley would go golfing about once a week last year, with Eschmann commenting Fr. Frawley was an accomplished golfer.
"He'd go out Hadley Acres, and the people there just loved him," Eschmann said. "He was such a down-to-earth person, more like a big brother; I would kid around and tease him. Everyone had a story they could tell about Fr. Gerry."
Fr. Frawley was predeceased by his parents and his brother, Tom. He is survived by his sisters, Mary and Rena; nieces and nephews.
After retiring from active ministry in 2021, Fr. Frawley went back to Ireland for six months to spend time with his sisters, an extra blessing in retrospect, said Fr. Brendan McCarrick, SAC, of St. Vincent Pallotti Parish in Wyandotte, where Fr. Frawley lived after returning to the States.
"It was a great gift to spend time with his family, his two sisters," Fr. McCarrick said. "He was a great lover of people, of sports. He loved watching golf and hurling after Sunday Mass. He was a big supporter of the County Limerick 'Green Shirts' — he even played when was a young lad, won the 1967 West Limerick Junior Final."
Fr. Frawley will lie in repose on Thursday, June 2, from 12 p.m. to 8 p.m. at St. Joseph Church in Wyandotte, 334 Elm. His funeral will be June 3 at 1 p.m. at St. Joseph Church. He will be buried at the Pallottines' St. Mary Cemetery in Cabra, Ireland.
Copy Permalink