New roles focus on 'what works' in helping Catholics follow Jesus daily, learn about their faith and connect with others in the community
Editor's note: This is the first in a six-part monthly series focusing on ministry and mission within the Archdiocese of Detroit's new parish governance model, called Families of Parishes. Learn more at www.familiesofparishes.org.
RIVERVIEW — Before Catholics in the pews can be sent out to tell the world about Jesus Christ, they first need to deepen their own relationship with Jesus.
And in order to do that, parishes must be properly equipped with staff and resources to help lay Catholics achieve a better understanding of their Lord and savior.

That's the charge being given to a group of lay directors of discipleship formation, one of five new "mission direct" leadership roles being established as part of the Archdiocese of Detroit's new Families of Parishes governance structure.
Under the new model, families of parishes will appoint directors to oversee five mission areas — discipleship formation, engagement, evangelical charity, family ministry and worship — across each parish in the family, as part of an effort to unify and strengthen evangelization efforts.
"Our goal is to be a more missionary diocese. Families of parishes is not an end; it's a means to an end," Deacon Mike Houghton, director of missionary strategic planning for the archdiocese, told Detroit Catholic last year. "We made a structural change, but that doesn't change the mission we're on."

A sixth position, a director of mission support, will oversee staff and volunteers who don't work directly with the faithful, in areas such as IT, finance, human resources and maintenance. Each of the directors will report to the moderator or lead pastor of each family of parishes.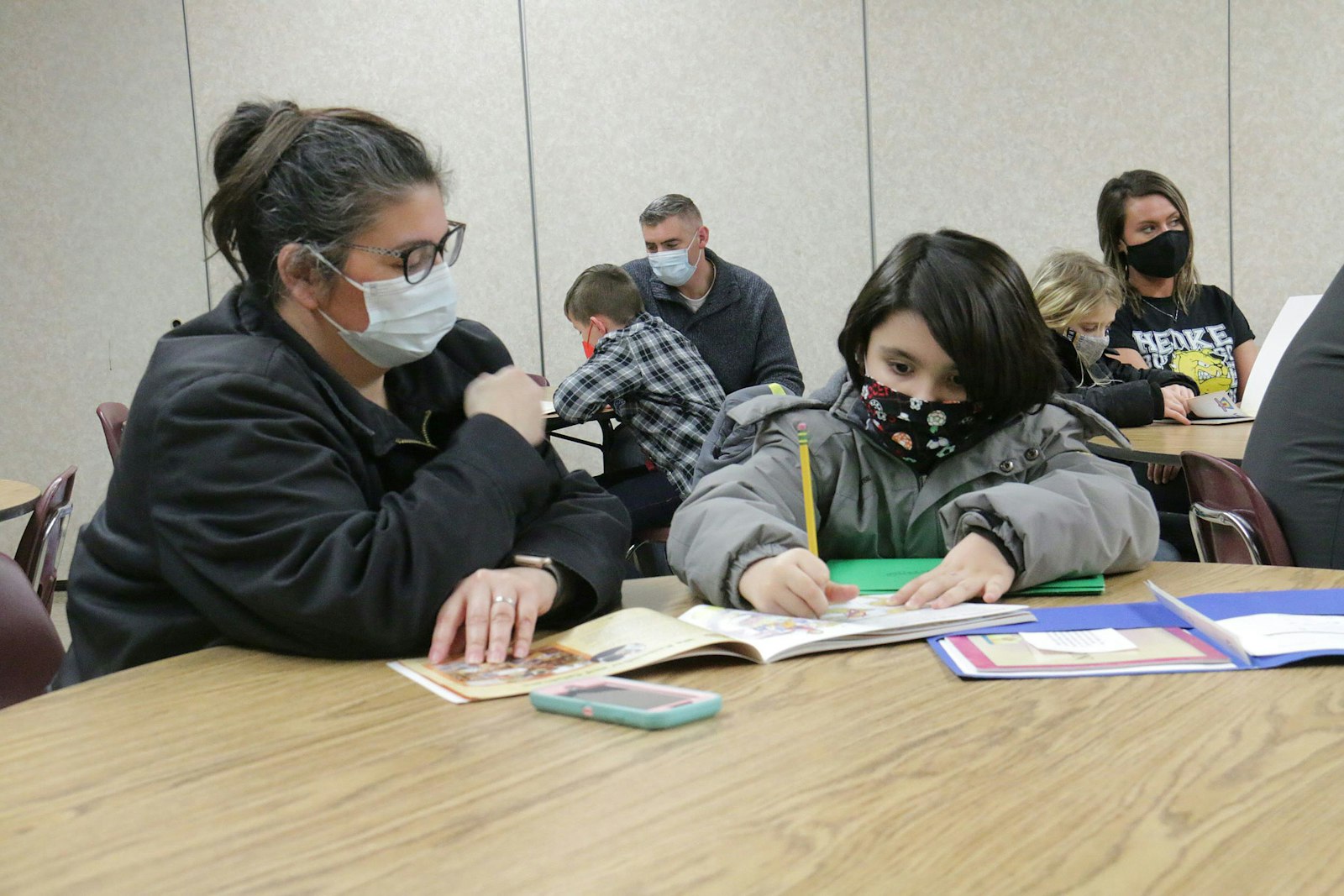 The changes are intended to help families of parishes more effectively minister to the needs of the faithful, which is the ultimate goal of Families of Parishes, Deacon Houghton said.

One of those new positions, the director of discipleship formation, will be responsible for overseeing all of the ministries in a family of parishes related to teaching parishioners who Jesus is, how to serve him, and what it means to be a disciple.

"The director of discipleship formation is a person who is passionate about the work of making disciples," Sr. Kathleen Matz, CDP, told Detroit Catholic.
Sr. Matz, associate director of discipleship formation in the archdiocesan curia's Department of Evangelization and Missionary Discipleship, trains and supports directors of discipleship formation throughout the archdiocese, who in turn lead a staff of adult faith formation, child faith formation, small group leaders and youth minsters who do the day-to-day work of teaching and offering opportunities for Catholics already in the pews to strengthen their knowledge and devotion to the Lord.

In the archdiocese's threefold evangelization paradigm of "Encounter, Grow, Witness," discipleship formation takes place in the "grow" phase, Sr. Matz said.
By combining the resources and mission of neighboring parishes, the director — hired by the family's moderator or lead pastor — will focus on family-wide programming to develop and nurture the faith of existing parishioners.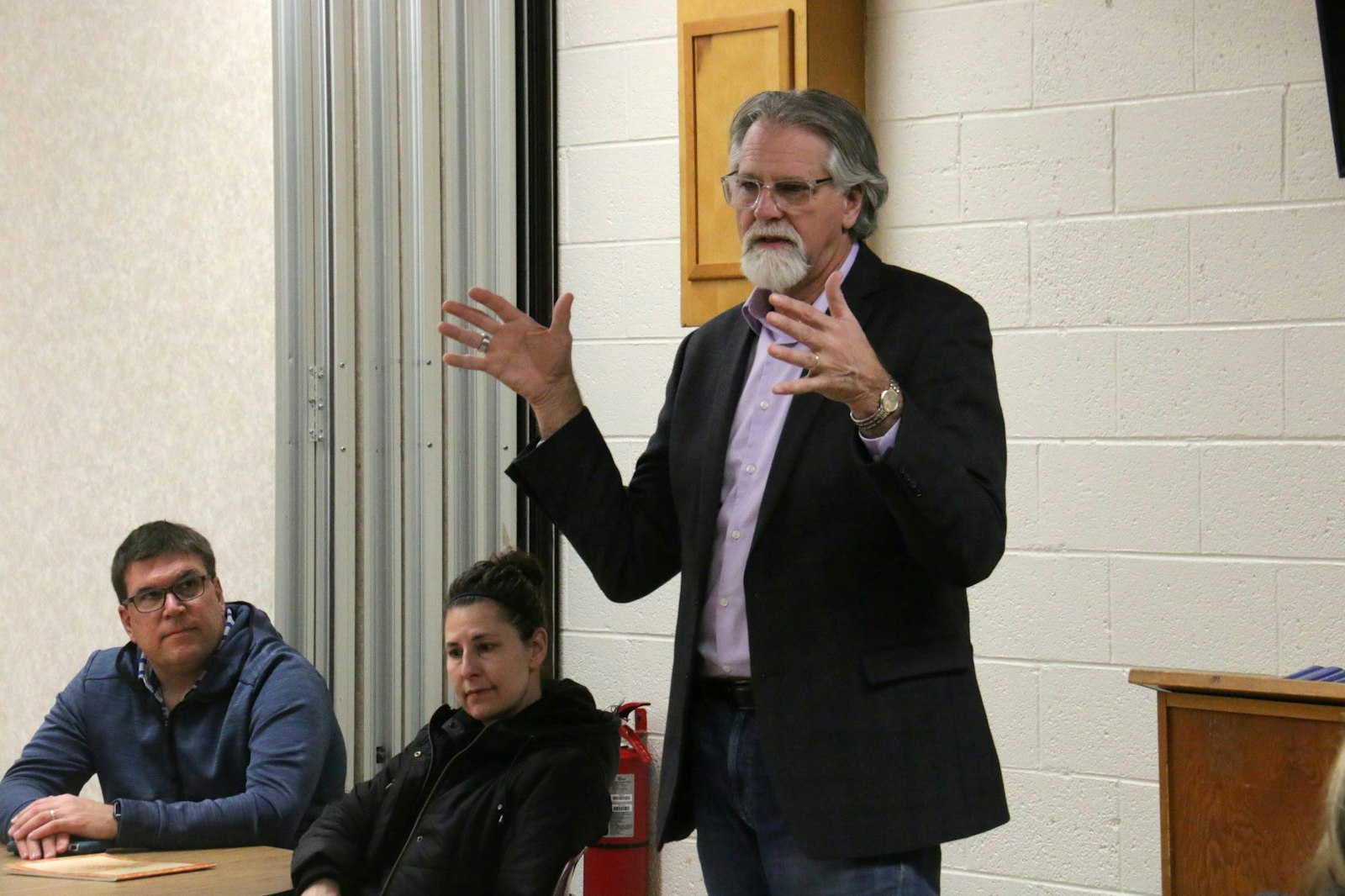 "A lot will depend on the vision of the moderator for the family of parishes," Sr. Matz said. "The director of discipleship formation needs to get to know what is happening already in all the different parishes within the family, and then discuss with the moderator and with the other family pastors what they want, what direction the family of parishes needs to go."
The process of appointing discipleship formation directors for each family has begun, but isn't finished yet for each of the 26 families of parishes that began operating together in 2021. The rest of the archdiocese's parishes will begin operating as families of parishes starting in July 2022.
Most of the newly appointed directors are being hired from among existing parish staff, Sr. Matz said.
"Right now, I'll say three-fourths are from within the families and are a familiar face with the parishes they're working with," Sr. Matz said.
It's all about opportunity
Sean Calvin, a Downriver native, was recently appointed as director of discipleship for Downriver Family 3, a family of parishes comprising Our Lady of the Woods in Woodhaven, Sacred Heart in Grosse Ile, St. Joseph in Trenton, St. Cyprian in Riverview, St. Roch in Flat Rock, and St. Timothy in Trenton.
Calvin sees his position as enhancing the parishes' already robust focus on faith formation, looking for ways to leverage each parish's strengths to benefit the entire community.

"This is about being more mission-oriented and focusing on the things that can be improved," Calvin said. "This is about forming families as the domestic church, forming small groups and building small Christian communities. That's an area that's very important to me."
Ministries that fall under Calvin's purview include marriage preparation, baptism and sacramental prep, and small-group faith-sharing opportunities such as Bible studies and continuing formation.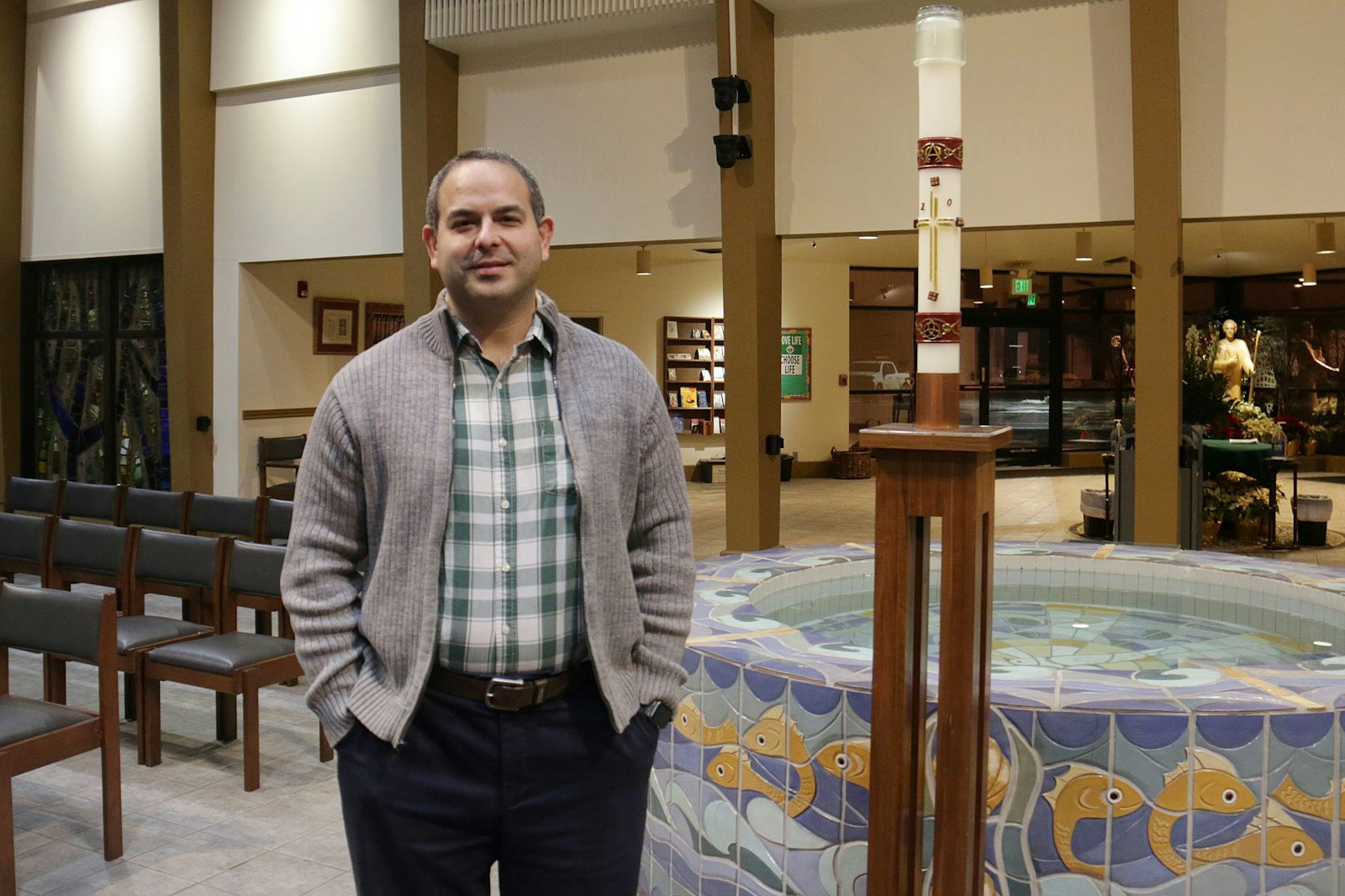 Calvin said it's his goal to invite people who attend Mass on Sundays to feel truly integrated into their faith communities, extending opportunities for fellowship and faith sharing that continue after a person has completed their sacraments.

"One of the areas that's very important to me is ministry to newly married couples and people who have recently baptized children," Calvin said. "We're catching them at a very transitional moment in their lives. For us, it's important to reach out with support, guidance and encouragement."

Another discipleship formation director, Susan Cummins, said she hopes to encourage existing parish groups to expand, invite and accompany fellow parishioners they might see in church, but with whom they might not have had a meaningful conversation before.
Cummins serves seven parishes in Southwest Family 1, which includes the Basilica of Ste. Anne, Most Holy Trinity, St. Francis of Assisi/St. Hedwig, Holy Redeemer, Our Lady of Guadalupe, St. Gabriel and Holy Cross (Hungarian) parishes in Detroit.

Many in those parishes are native Spanish speakers, Cummins said, who are looking for discipleship and formation opportunities and could be connected with already-existing movements and devotions in the community.

"Our religious education program at Holy Redeemer has close to 500 (students); if you include the school, St. Gabriel has 300 kids," Cummins said. "We have big programs, and they could be bigger if we had more resources. But we have a huge challenge because the parents are Spanish speaking and might not speak English well. So we're (working on) bridging the language gap between the catechists and the parents and the catechists and the children."
The discipleship formation director isn't expected to be everywhere all the time in a family, but rather, is there to support the ministries and movements of the community.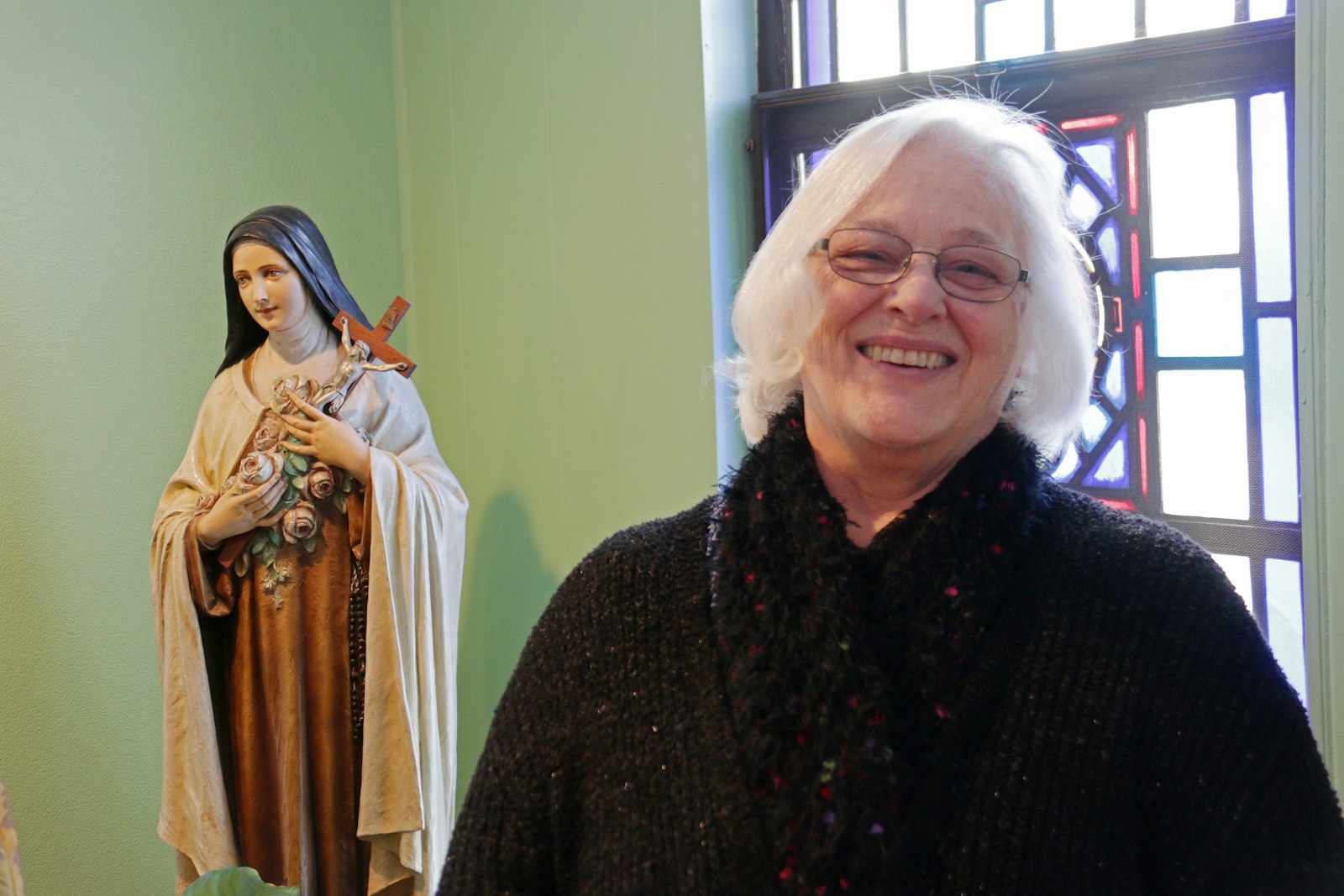 Cummins points to groups such as "Rey Vida" at Holy Redeemer, which focuses on discipleship training for people who have had an initial encounter with Christ and want to dive deeper.
"We have a lot of movements that do excellent work with preaching the Gospel, sharing the Gospel and helping people come into an encounter with Christ," Cummins said. "I think we have good engagement. We're good with starting encounters, where discipleship begins, but what's missing is the discipleship piece, helping people grow in prayer and Scripture."
For example, Cummins said, ministries might help people learn how to manage their time, handle financial challenges or express sexuality in a healthy, Christian marriage.
"We have RCIA happening in a number of parishes to get people into the Church, but the big need I see is teaching and accompaniment to help people to become rooted in Christ," Cummins said. "We need more opportunities for that, for family ministry, building up a Christian life. And that's something as a family of parishes we can offer, directing people to the resources we have."

While the exact parameters of the role differ from parish to parish, the goal remains the same for discipleship formation directors across the Archdiocese of Detroit, Calvin said: bring people into a closer relationship with Christ.

"We aren't doing this for the sake of doing something new; we're creating a new emphasis on our faith, and to me, that's what's important here," Calvin said. "I think it's an opportunity to create a new emphasis on the treasures we have that are often hidden, whether that's the sacraments, the teachings of the Church, or just who we are as believers of Jesus.
"We are looking to create a new emphasis, a new energy around that reality," Calvin added. "For me, that's really important. In a sense, we're repackaging something that's already in existence, a treasure we've held onto for 2,000 years."
Families of Parishes
To learn more about the Archdiocese of Detroit's transition to Families of Parishes, check out Detroit Catholic's other coverage, or visit www.familiesofparishes.org.
Copy Permalink
Families of Parishes
Parish life
Catechesis