The first U.S. man to be beatified, Oklahoma priest's feast day is July 28, sandwiched between Detroit's two prominent saints

PLYMOUTH — In the Archdiocese of Detroit, late July is known for two prominent feast days: July 26, the feast of Ste. Anne, the patroness of the archdiocese; and July 30, the feast of Blessed Solanus Casey, Detroit's own native saint.
But sandwiched between those two feasts is another important date: July 28, the feast of the first U.S.-born priest martyr, Blessed Stanley Rother.
For at least one Detroit priest, Blessed Rother's story resonates just as powerfully as the city's two favorite saints.
Fr. Zaid Chabaan first heard about Blessed Rother, an Oklahoma priest with humble beginnings who was martyred in Guatemala in 1981, as a seminarian in 2017, the same year Blessed Solanus was beatified in Detroit.
"I remember hearing about him and thinking how heroic his story was, but it didn't go much further than that at first," said Fr. Chabaan, who currently serves at Our Lady of Good Counsel Parish in Plymouth. "But then I attended a (Detroit Symphony Orchestra) concert, and that's when my devotion started."
Story of a humble servant
Born in 1935, Stanley Rother grew up on a farm in Okarche, Oklahoma. After high school, he entered Assumption Seminary in San Antonio, Texas. Having never studied Latin in high school, he struggled with the subject and was dismissed. His bishop then sent him to Mount Saint Mary's Seminary in Emmitsburg, Maryland, where he completed his studies and was ordained a priest on May 25, 1963.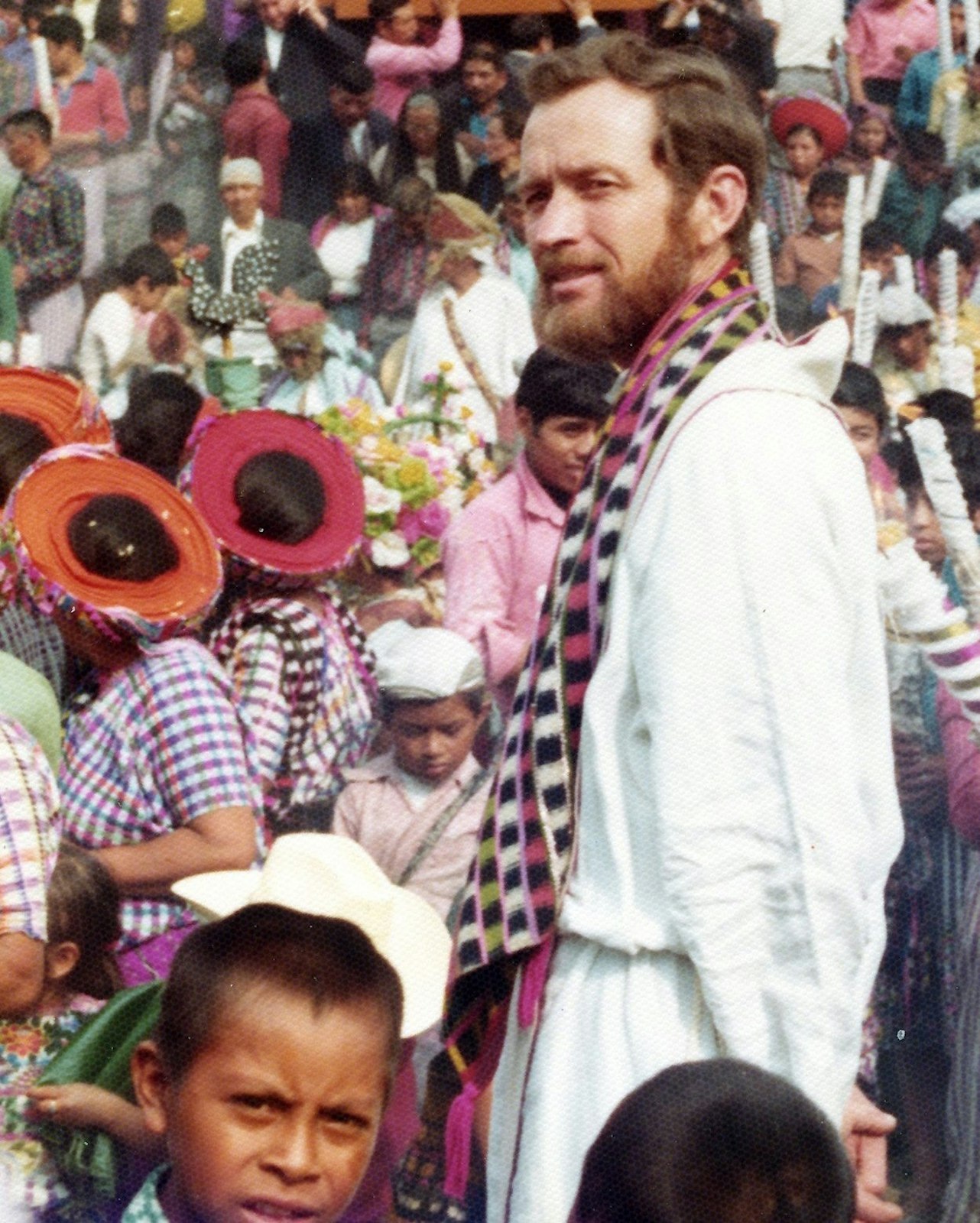 After serving as an associate pastor for five years in Oklahoma, Blessed Rother was given the opportunity to join the diocese's mission in Santiago Atitlan, Guatemala. He settled in among the native Tz'utujil tribe, ministering to and sharing meals with them in their one-room huts.
Fr. Rother assisted the tribe with the crops in their small plots of land and helped them build an irrigation system. He learned to speak and write Tz'utujil, a challenging Mayan language spoken by about 60,000 people in Guatemala. Blessed Rother became so fluent in the language that he oversaw the translation of the Mass and the New Testament from English to Tz'utujil for the people he served. He also learned to speak and write Spanish.
Blessed Rother opened up his church and rectory to the poor, inviting them inside to sleep and offering them food at his own table. He celebrated up to five Masses each Sunday in different locations to offer everyone the gift of the Eucharist, and baptized 1,000 babies per year.
When the country's civil war began to encroach upon Santiago Atitlan, he continued to minister to the people and preach a message of peace despite opposition by the militant government forces who had set up camp on the outskirts of town. Civilians, especially Catholics, were abducted, tortured and murdered daily.
Because of safety concerns and threats to his own life, Blessed Rother was brought back to Oklahoma early in 1981 after 13 years in Guatemala. After several months, he asked his bishop to return, knowing that the people there needed their parish priest even more in a time of crisis. He arrived back to Santiago Atitlan during Holy Week.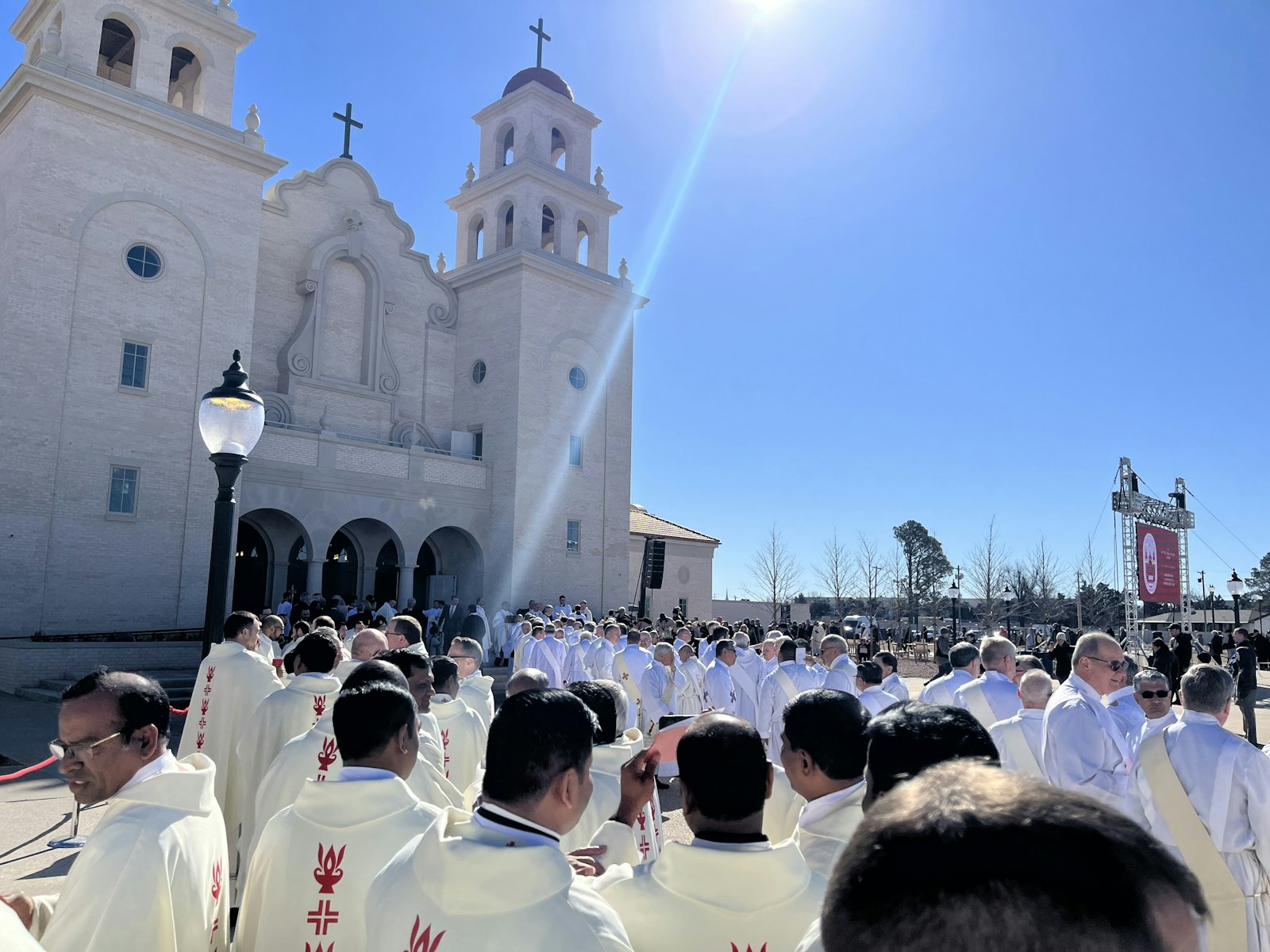 In a letter to Archbishop Charles Salatka of Oklahoma City, Blessed Rother wrote, "The shepherd cannot run at the first sign of danger."
On July 28, 1981, three armed gunmen entered the rectory and executed Blessed Rother. The townspeople were devastated by the news. A staff member of the United States Embassy in Guatemala who went to the town late in the day reported that at least 1,000 Tz'utujil people were standing in stunned silence in the plaza outside the church.
At his beatification in 2017, Blessed Rother was the first martyr from the United States and the first U.S.-born American priest to be beatified. The Blessed Stanley Rother Shrine was dedicated in February in Oklahoma City. His body lies in repose in the altar of the shrine, while his heart was buried under the altar of the church in Santiago Atitlan at the request of his former parishioners.
Detroit devotion
Blessed Rother's life struck a chord with Fr. Chabaan.
In 2017, just before Blessed Solanus Casey's beatification in Detroit, Fr. Chabaan and a few other seminarians attended a concert at the Detroit Symphony Orchestra, where he met a woman from Oklahoma.

The woman, Noreen Dowdell, said her brother was a priest in Oklahoma City, and that he served at the Guatemala mission after Blessed Rother. The two exchanged information, and upon her return to Oklahoma, she sent Fr. Chabaan a photo of Blessed Rother's gravesite, where she had written a prayer request for visitors to the grave to pray for then-seminarian Fr. Chabaan.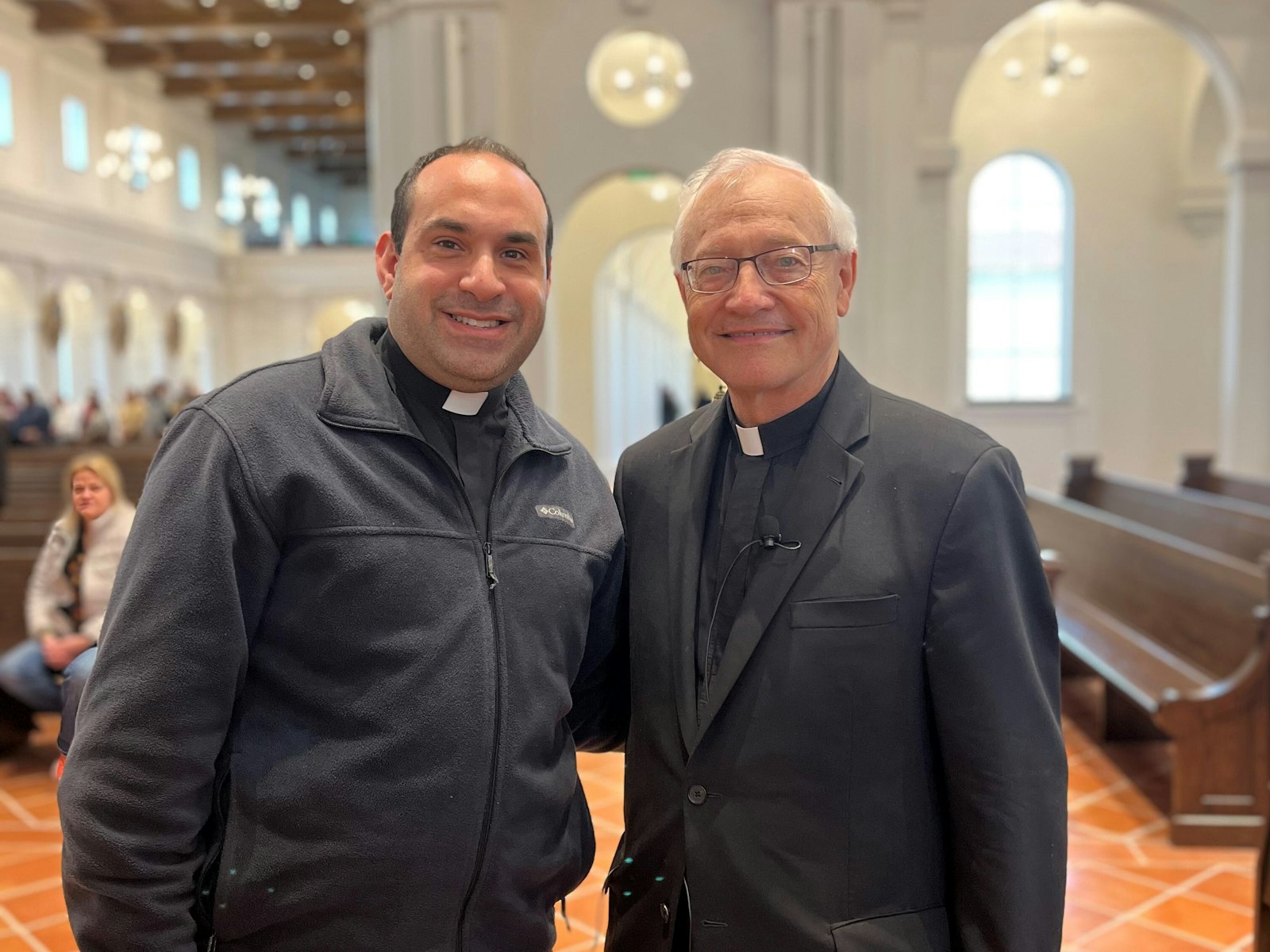 "Not only was I drawn to the story of Blessed Stanley's life because of his heroic virtue, I felt a connection to him because he had obstacles along the way in seminary like I did," Fr. Chabaan said. "I attribute my vocation and being ordained to Blessed Stanley."
Fr. Chabaan admires Blessed Rother's virtues of joy, courage and humility. Once, Blessed Rother invited a man from the neighborhood who was homeless with strong body odor to have dinner with him and others who were hungry and in need. Despite the odor, Blessed Rother was known to sit next to the man and "converse with him like he was a king."
"I want to have that sensibility to those who are on the periphery, or those who are not only physically poor but psychologically or spiritually poor," Fr. Chabaan said. "His ability to love is something I want to imitate in my own priesthood."

Fr. Chabaan attended the dedication of the Blessed Stanley Rother Shrine in Oklahoma City on Feb. 17, where he met Blessed Rother's cousin, Fr. Don Wolf. Fr. Chabaan shared his devotion to Blessed Rother with Fr. Wolf and heard more about the martyr's life.

A special Mass on Blessed Rother's feast day
Fr. Chabaan will offer a special Mass at Our Lady of Good Counsel Parish in Plymouth on Blessed Rother's feast day, July 28, at 8 a.m. Fr. Chabaan will celebrate the Mass in Spanish, with an English homily and Spanish music. Photos of Blessed Rother and a program from the dedication Mass will be on display.
"I hope people will celebrate this feast day. I think of Blessed Stanley as a Christ-like figure — a simple man who served alongside the people and was willing to give his life for them," Fr. Chabaan said. "We often have a devotion to saints that are far away in other countries or lived a long time ago, and here we have a modern American saint we can pray to and a pilgrimage site that is attainable for families."
Copy Permalink
Liturgy and devotions
Feast days