Lesser-known Holy Week observance commemorates day Jesus was betrayed by Judas; students process with new crucifix
MOUNT CLEMENS — Students at St. Mary School in Mount Clemens processed with a special crucifix through the school halls in observation of an ancient — albeit lesser-known — Holy Week celebration: Spy Wednesday.
The original plan was for the students to process from St. Mary School to neighboring St. Peter Parish, but because of a tornado watch that gripped southeast Michigan on April 5, students processed to the school gymnasium instead.

"Spy Wednesday is the day Judas agreed to hand over Jesus (Matthew 26:14-25)," Fr. Christopher Muer, a priest assigned to St. Peter Parish, told Detroit Catholic. "Our readings this morning at Mass reflect Judas agreeing to hand over Jesus, so we went over that with our kids today. We were going to the carry cross over to the church for use on Good Friday."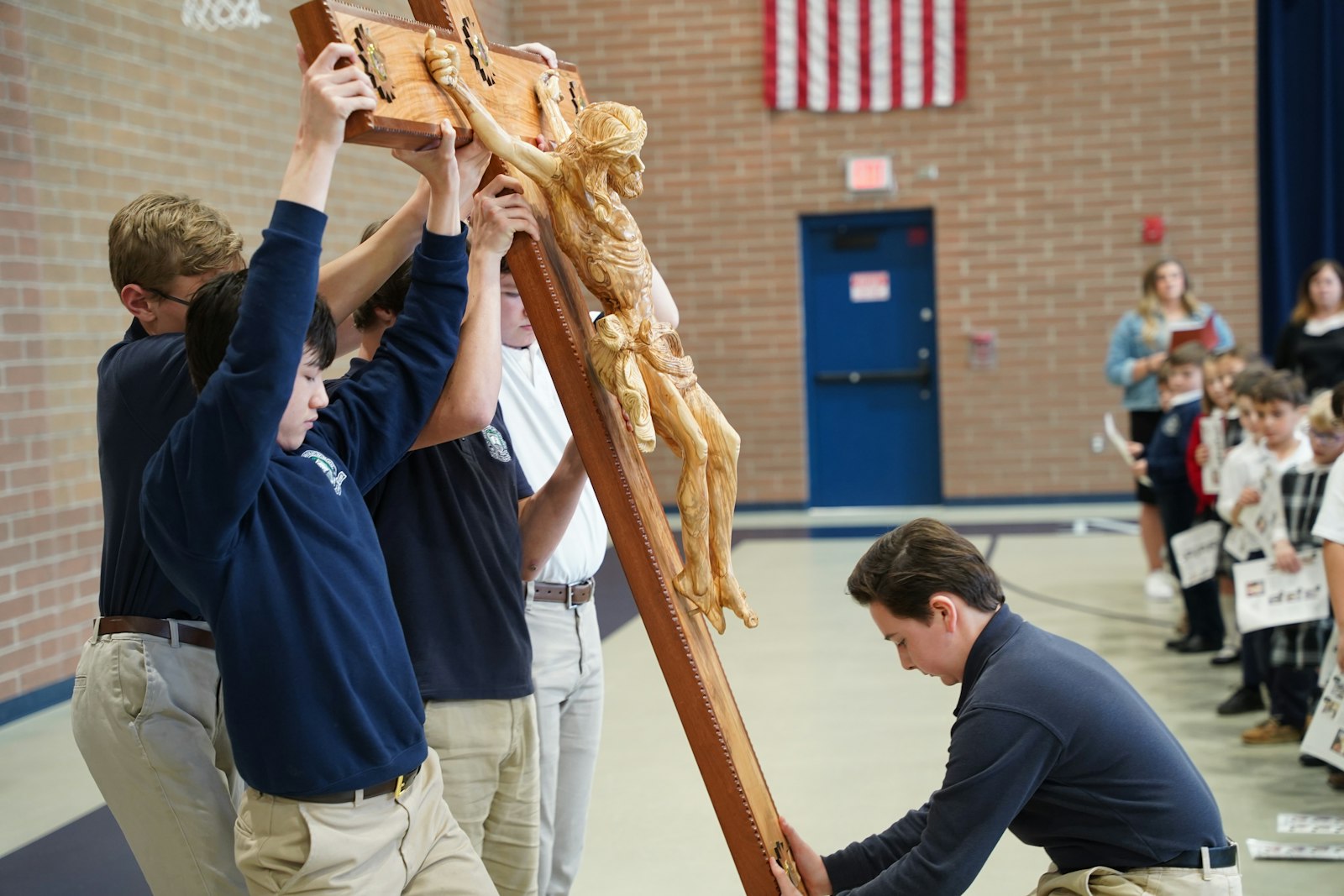 The crucifix the students used was bought in Jerusalem this past November when St. Peter parishioners went on a pilgrimage to the Holy Land.
The original idea was for the entire school to process with the cross to St. Peter Parish, a three-block walk through downtown Mount Clemens.
"We wanted to start this tradition where the eighth graders would carry the cross and process over to St. Peter's a few blocks way for use on Good Friday," Fr. Muer said. "With the weather, we had to change plans and did that here in the school (instead).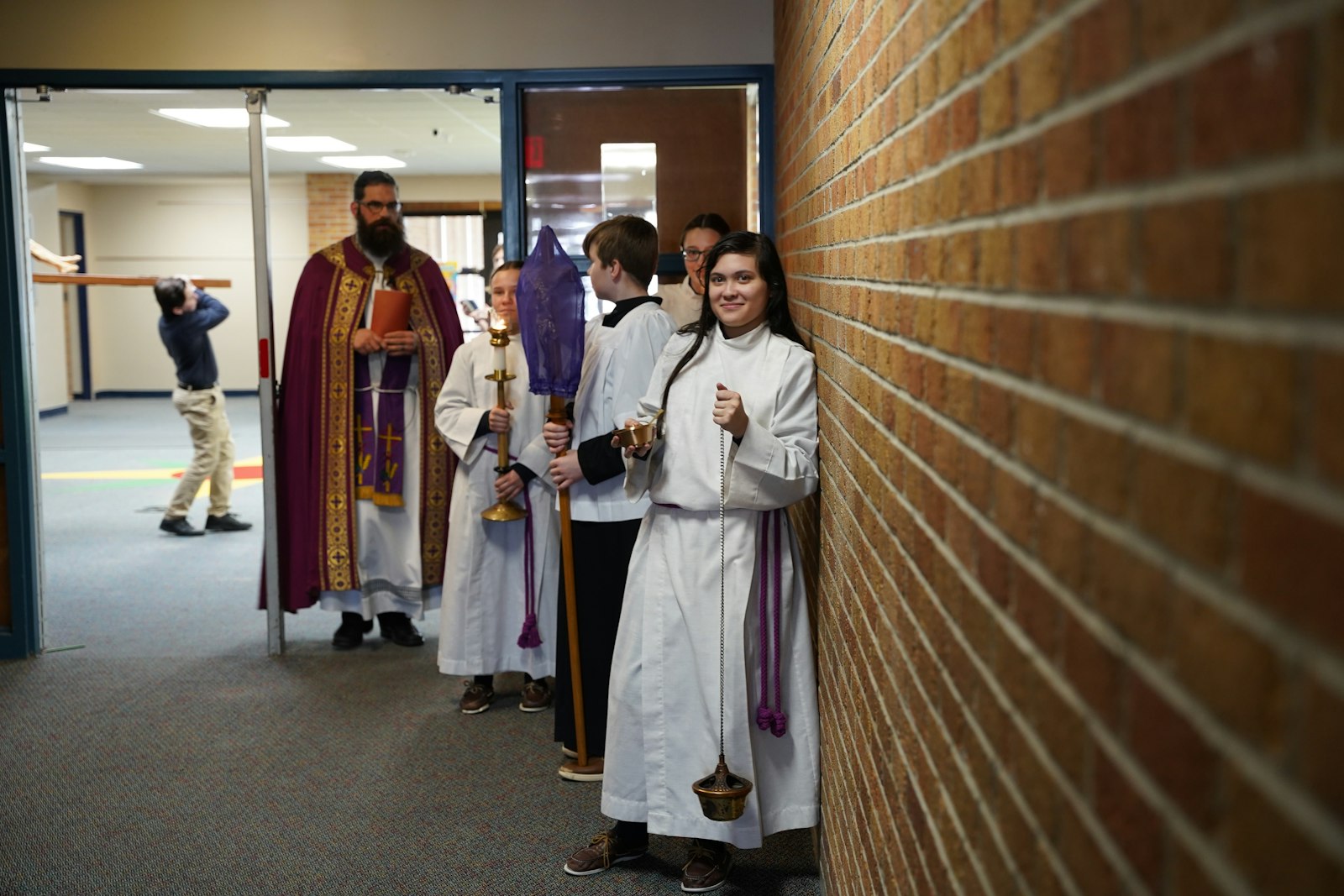 "We will take the cross to St. Peter's, where it will remain in the church and use it for the Veneration of the Cross on Good Friday," Fr. Muer added.
After carrying the cross through the hallways, the students placed it in the school gymnasium, where the entire school prayed the Stations of the Cross.
"The Lord still blessed us by having our eighth graders carry the cross through the school," Fr. Muer said. "I enjoyed listening to our school kids sing the refrains during the Stations and chiming in with the Our Father. The gym got a lot louder with the Our Father, with all the children reciting that together."
Copy Permalink
Catholic schools