Military unit made up of Polish nationals, diaspora helped turn tide in World War I; new monuments erected at Holy Sepulchre
SOUTHFIELD — Fifty-nine new grave markers commemorating the Polish "Blue Army" were blessed and dedicated at a ceremony June 17 at Holy Sepulchre Cemetery in Southfield.
The granite grave markers are in memory of the Polish-American volunteers who served in the "Blue Army," a World War I military unit comprised of ethnic Poles and Polish immigrants who fought on the Western Front and later in the Polish-Soviet War.
The dedication, including a blessing by Detroit Archbishop Allen H. Vigneron, was a chance to give a proper memorial for the volunteers who left the United States and Canada to fight for a Polish state that did not exist before World War I, but were instrumental in its creation.
After Russia withdrew from World War I following the Treaty of Brest-Litovsk with Germany and the Austro-Hungarian Empire, the Paris-based Polish Committee formed a military unit made up of Polish nationals and the Polish diaspora from around the world to fight for the Allies and later for Polish independence.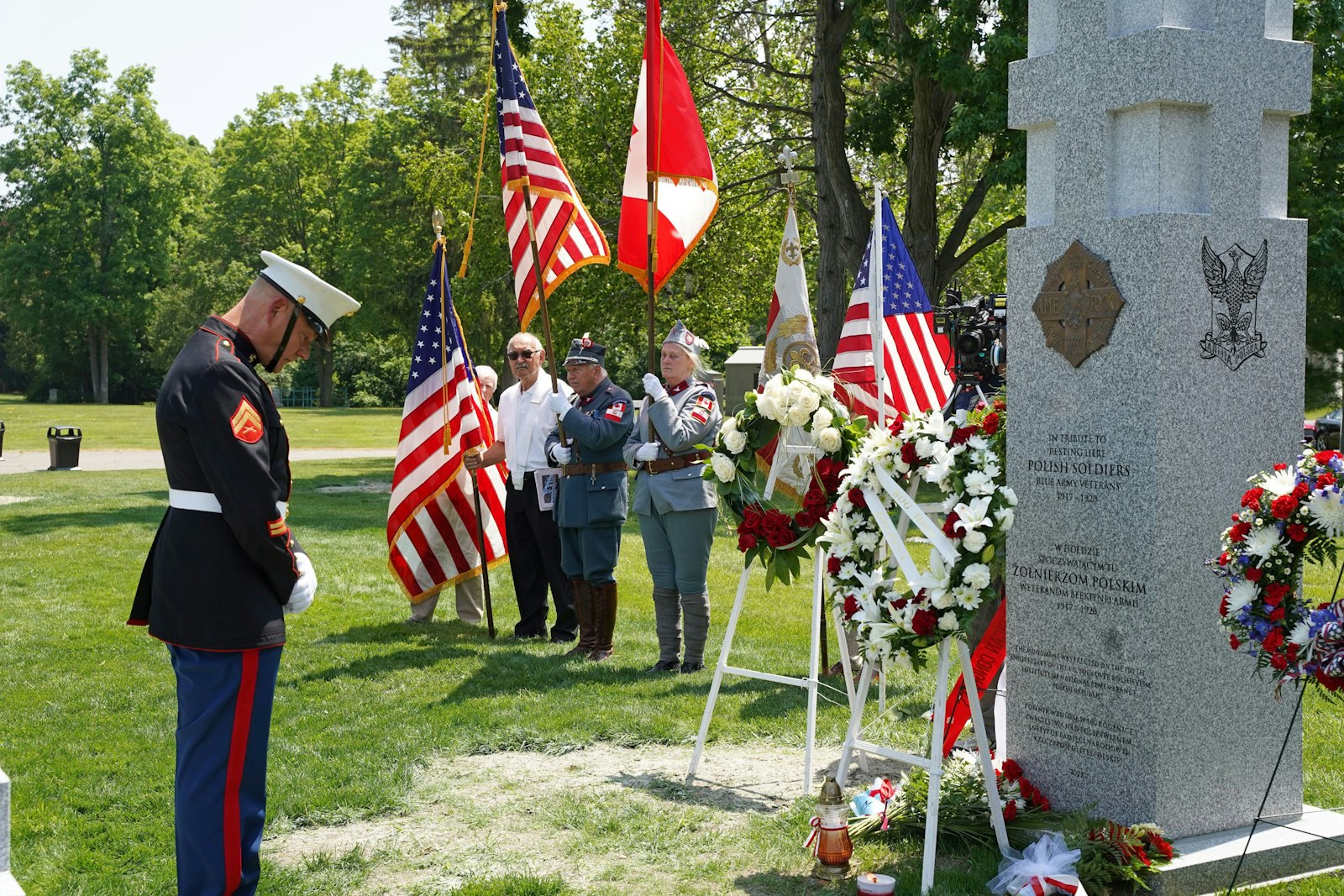 "These were men who were in the Blue Army, under General Jozef Haller. They were from North America, primarily Polish communities, that served in the Western Front with the Allies in World War I and the Polish wars of independence," John Radzilowski, Ph.D., director of the Polish Institute of Culture and Research, told Detroit Catholic.
The Blue Army, equipped with France's blue army uniforms, joined the war in 1918, taking part in defensive actions that threw back Germany's 1918 spring offensive, which led to Allied victory in the war.
The Blue Army was transferred to Poland at the end of World War I, taking part in the Polish-Soviet War, where the unit played a vital role in the defense of Warsaw and turning back Bolsheviks and securing Polish independence, the first time Poland was free since 1795 after it was divided amongst the German, Russian and Austro-Hungarian empires.
Despite their success, the Blue Army volunteers faced a peculiar position, as they were neither U.S. veterans or considered Polish veterans, as the newly minted Polish government had no money to provide benefits, Radzilowski explained.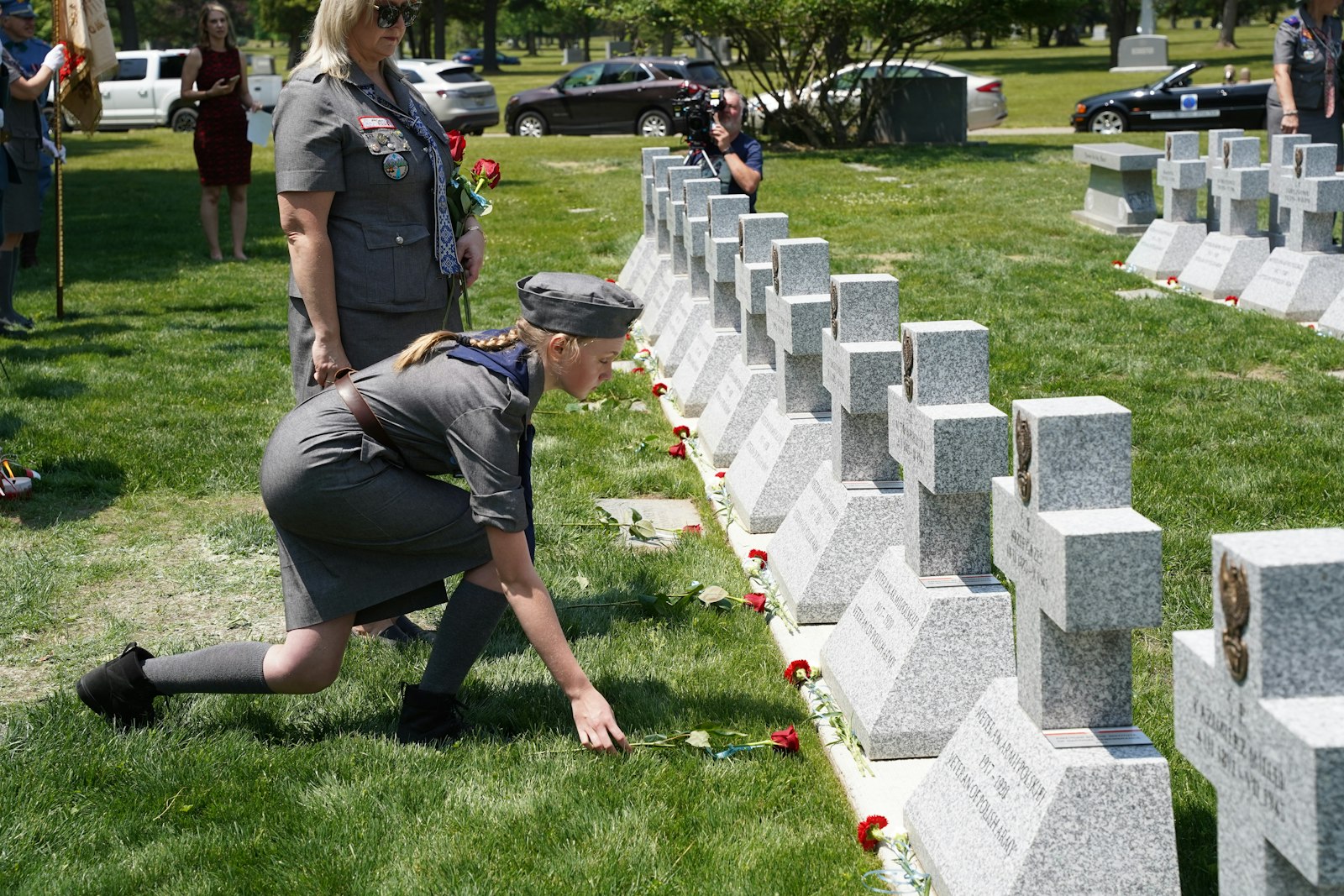 "When they returned, they didn't have any veterans benefits, and a number of them were destitute since the economy in America wasn't that great," Radzilowski said. "When they passed away, they didn't have a memorial or resting place."
Blue Army veterans relied on the care of the Ladies Auxiliary Post No. 5 of the Polish Army Veterans Association in America, especially for veterans who sustained disfigurement and amputation, in raising funds and providing a community for veterans who were often overlooked.
The Ladies Auxiliary even purchased 72 plots at Holy Sepulchre Cemetery to give the veterans a proper burial, which is how the remains of 59 Blue Army veterans, who came from all over the country, ended up in Southfield, with the first burials taking place in 1929 in a ceremony with a dedication by Bishop Michael J. Gallagher of Detroit.
However, as the last Blue Army veteran was laid to rest in 1962, the legacy of the veterans was forgotten. Their graves began to become unkept, and not every veteran had his own grave marker. Some veterans' names were even misspelled in the official records.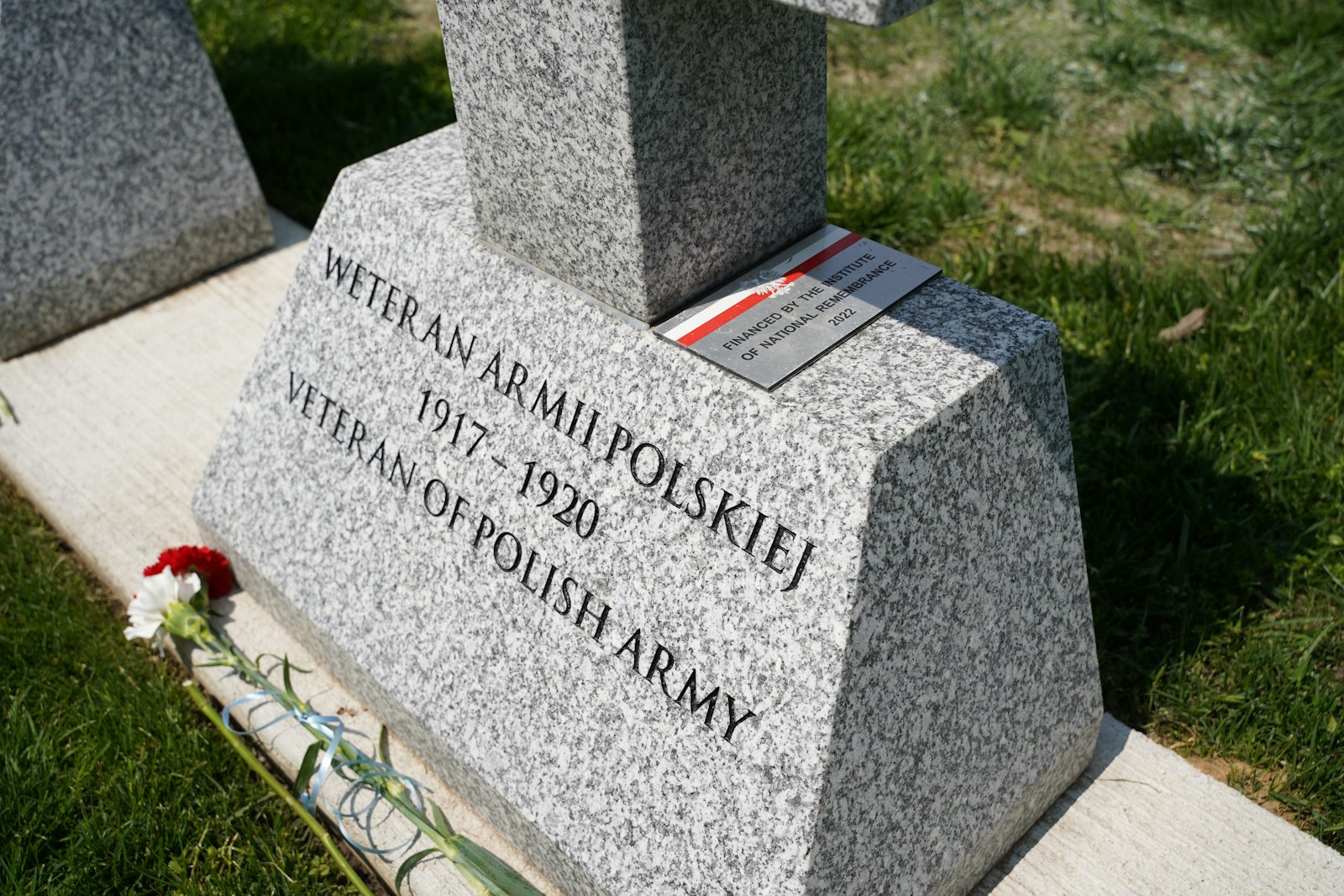 That's when Henrietta Nowakowski, daughter of Blue Army Sgt. 1st Class Ignacy Zapytowski and Blue Army recruiter Aniela Zapytowski, brought the issue to light again. Through a series of articles in 2007 published by the Polish Genealogical Society of Michigan on Polish cemeteries in Michigan, Nowakowski highlighted the soldiers' burial at Holy Sepulchre.

"We went to Holy Sepulchre and started investigating the cemetery, which just had the names of the people buried, often misspelled or had no marker at all," Nowakowski said. "When I looked at the plot of ground, it was in a rather deplorable state. Of the 59 that were buried there today, only 22 had a grave marker with their name on it. So we started this process to see what we could do about this."
Nowakowski worked with what was then called the Polish Mission — now the Polish Institute for Culture and Research at Orchard Lake Schools — to track down the records of Polish veterans organizations to figure out who was buried in Holy Sepulchre, when they were born, when they died and whatever else they would learn about the soldiers.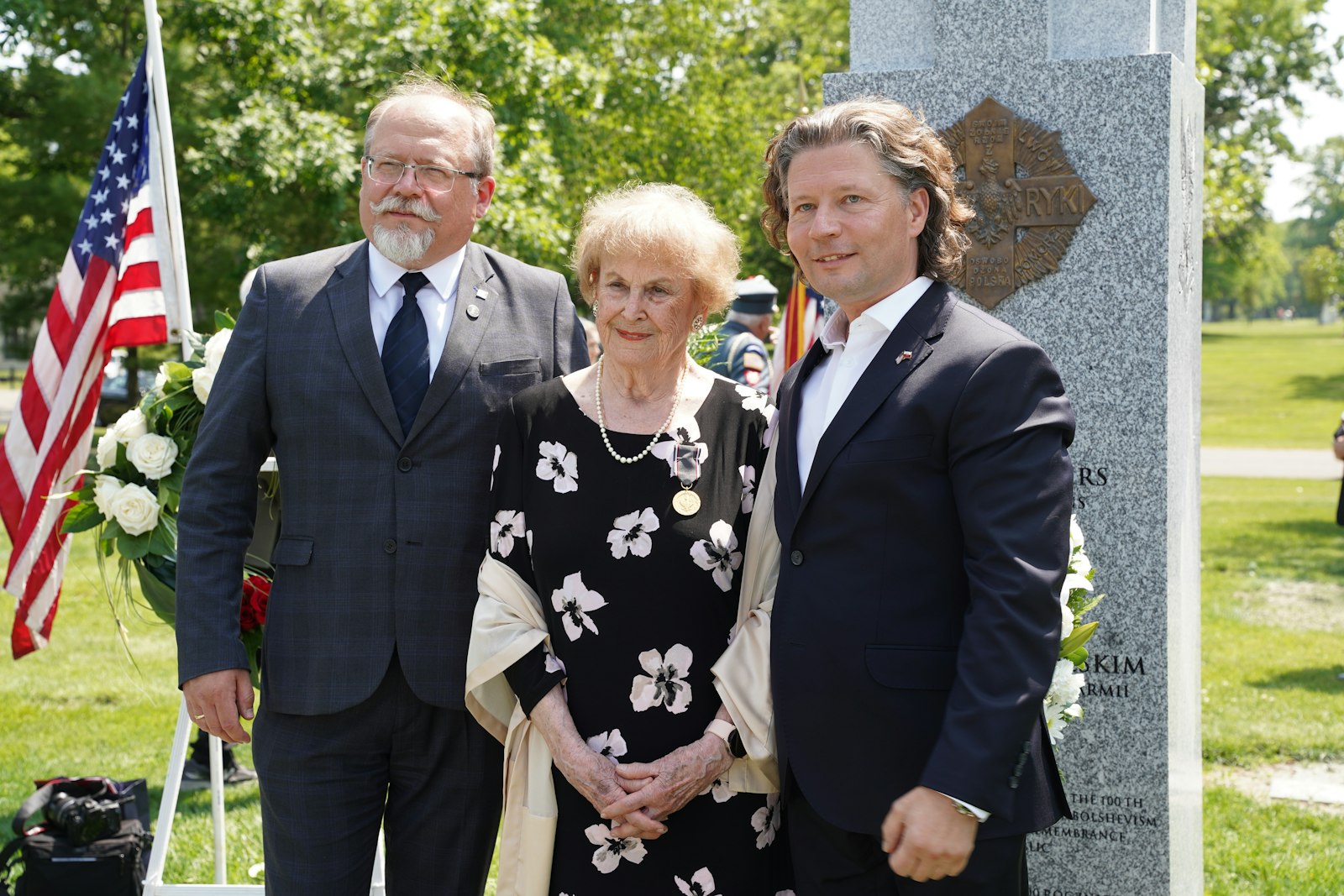 "They made contact with the Polish government, which has a branch called the Institute of National Remembrance, and thanks to this institute, they decided to take up this project, looking up and finding as much information as they could," Nowakowski said.
That information, along with records from Orchard Lakes Schools' archives and other sources in Poland, allowed the team to correctly identify the names, birth years and year of death of each of the 59 men buried at Holy Sepulchre. Fifty-two of the men served in Gen. Haller's army, and five more were Polish World War II veterans who fought in the European theater and came to the United States rather than return to what was then Soviet-occupied Poland. Two were the U.S. veterans of Polish descent whom the Polish Ladies Auxiliary buried at Holy Sepulchre as an act of charity, since the men came from families of lesser means.
The Institute of National Remembrance in Warsaw funded new tombstones for each of the Polish veterans buried at Holy Sepulchre, featuring a granite cross common in Polish military cemeteries.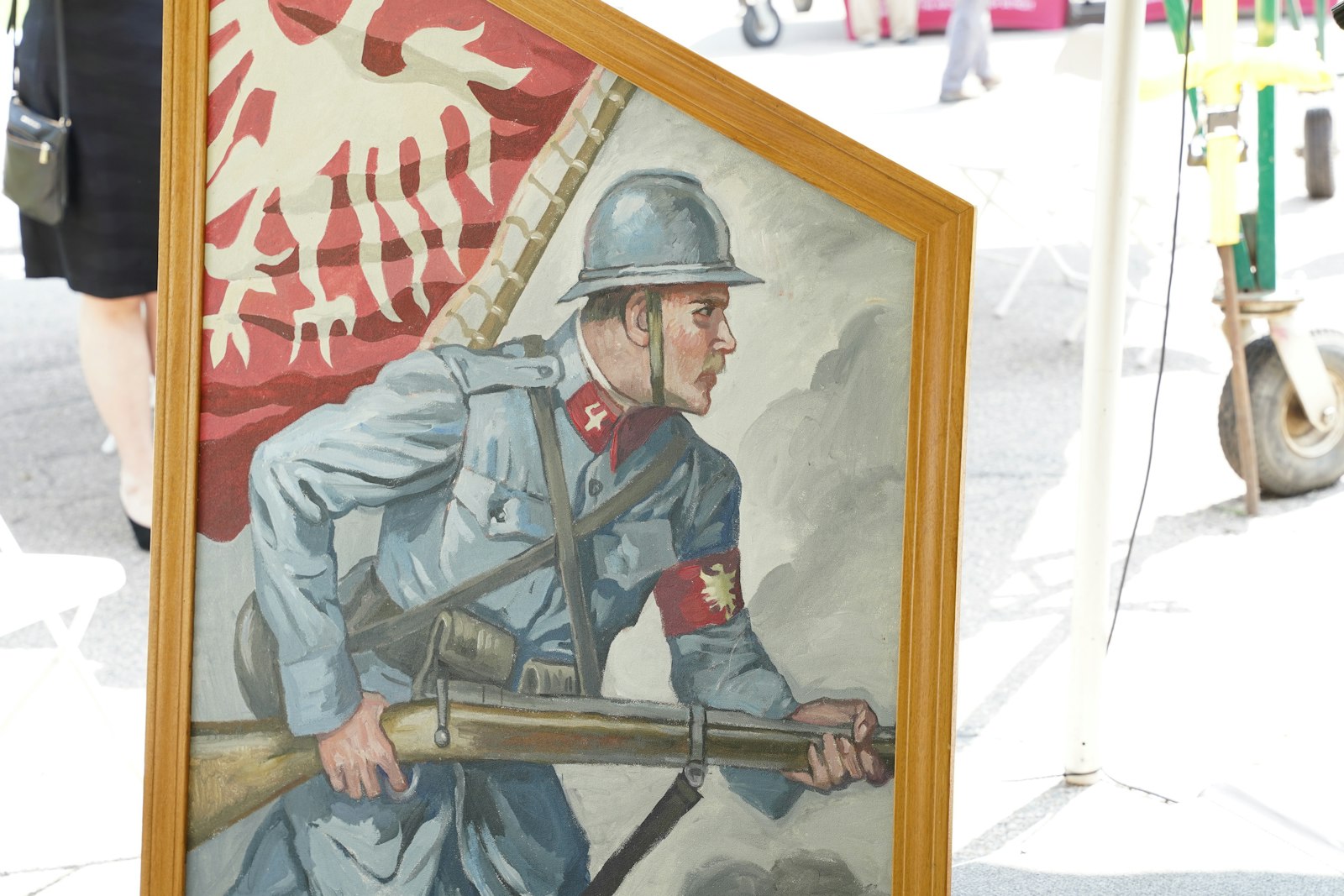 The new markers are clustered together, making them easy to spot on Holy Sepulchre's grounds.
"They're in Section 5 of the cemetery, a very noticeable concentration, as opposed to earlier when they were spread out and not as visible," said Jim Henley, operations and project manager at Catholic Funeral and Cemetery Services, which manages Holy Sepulchre. "The individual monuments sit two or three feet tall; they are one-by-two-foot at the base, two feet wide, one foot deep, with a cross and the Polish eagle. Then we have the large six-foot monument, commemorating the Blue Army."

The newly dedicated markers are easily recognizable and invite visitors to the cemetery to learn about the Blue Army, Henley said.
"Our day (as cemetery workers) begins in prayer, praying for all of those who are in our cemeteries who have passed away. It's always an honor to learn about the heritage and history of these people," Henley said. "I never thought of myself as a historian, until you learn about the people you are taking care of and to memorialize them many years later. But that is the work of the Church. You're never gone until your name is never spoken again, and these names will be read and prayed over."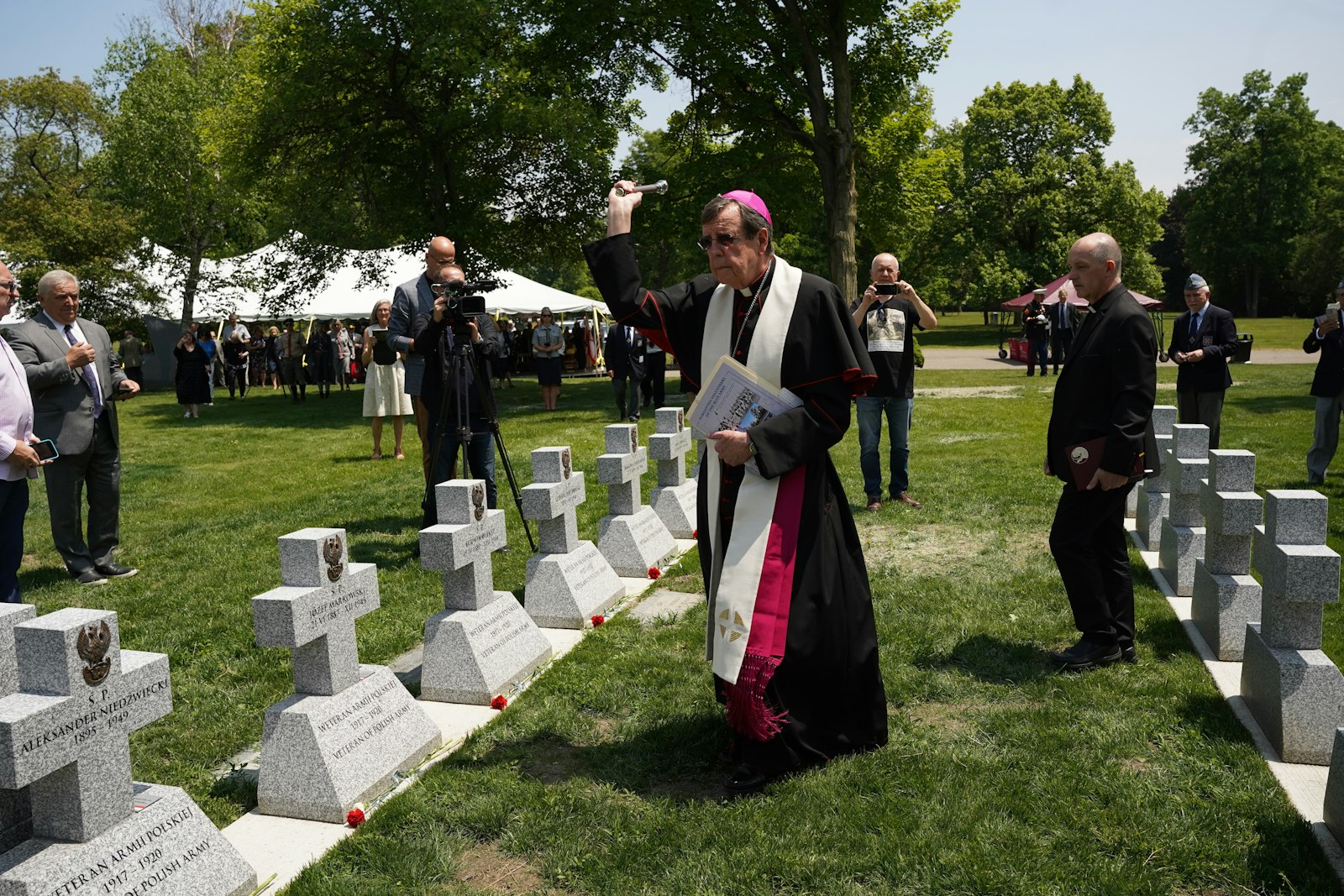 The exploits of Gen. Haller and the Blue Army are often forgotten in American history, so Radzilowski said the memorial is an invitation for people to learn about the volunteers who left their homes to fight for their ancestral homeland and the idea of an independent Poland.
"We are part of being keepers of their memory," Radzilowski said. "The Blue Army is important for Polish-Americans in terms of our connection to Poland and the tremendous act of service for which these men went to war: to win Polish independence. It's not the only example of the help we extended to Poland, but it is one of the most significant. And we want to preserve their memory."
Nowakowski credits the work of the Ladies Auxiliary, a group her mother was part of, for establishing the original cemetery plots. Her own parents are buried at Mt. Olivet Cemetery in Detroit, but she feels an immense connection to the Polish volunteers of Gen. Haller's Blue Army.
"I'm very happy these men are not forgotten," Nowakowski said. "The state of the plot of graves was sad to see — it was just grass. The least we owe to them is the recognition of the honor and bravery they had."
Copy Permalink
History
Funerals and cemeteries