Ahead of high-stakes November ballot, Archbishop Vigneron urges voters to defeat 'dangerous' measure to promote abortion

DETROIT — On the first Sunday of October, Respect Life Month, Archbishop Allen H. Vigneron reminded those attending Mass at the Cathedral of the Most Blessed Sacrament that a culture of life is one that cherishes, defends and protects the most vulnerable from the beginning of life to its end, and everything in between.
"A culture of life is one where vulnerable families are given the help and support they need to choose and sustain life," Archbishop Vigneron said Oct. 2. "A culture of life is one where the poor are assisted, the sick are healed, and the vulnerable are protected. A culture of life is where our brothers and sisters are treated exactly as brothers and sisters, with the respect and dignity they deserve, as beloved sons and daughters of God."
The archbishop gave praise to God for the triumph of the Supreme Court's Dobbs v. Jackson Women's Health Organization decision, which overturned the longstanding Roe v. Wade ruling that made abortion legal nationwide. However, Archbishop Vigneron said, there is a new challenge facing the gospel of life — Proposal 3, which will be on the Michigan ballot Nov. 8.
"We, the citizens of Michigan, will decide an issue of paramount importance in order to protect the inherent God-given dignity of all people," Archbishop Vigneron said of the upcoming election.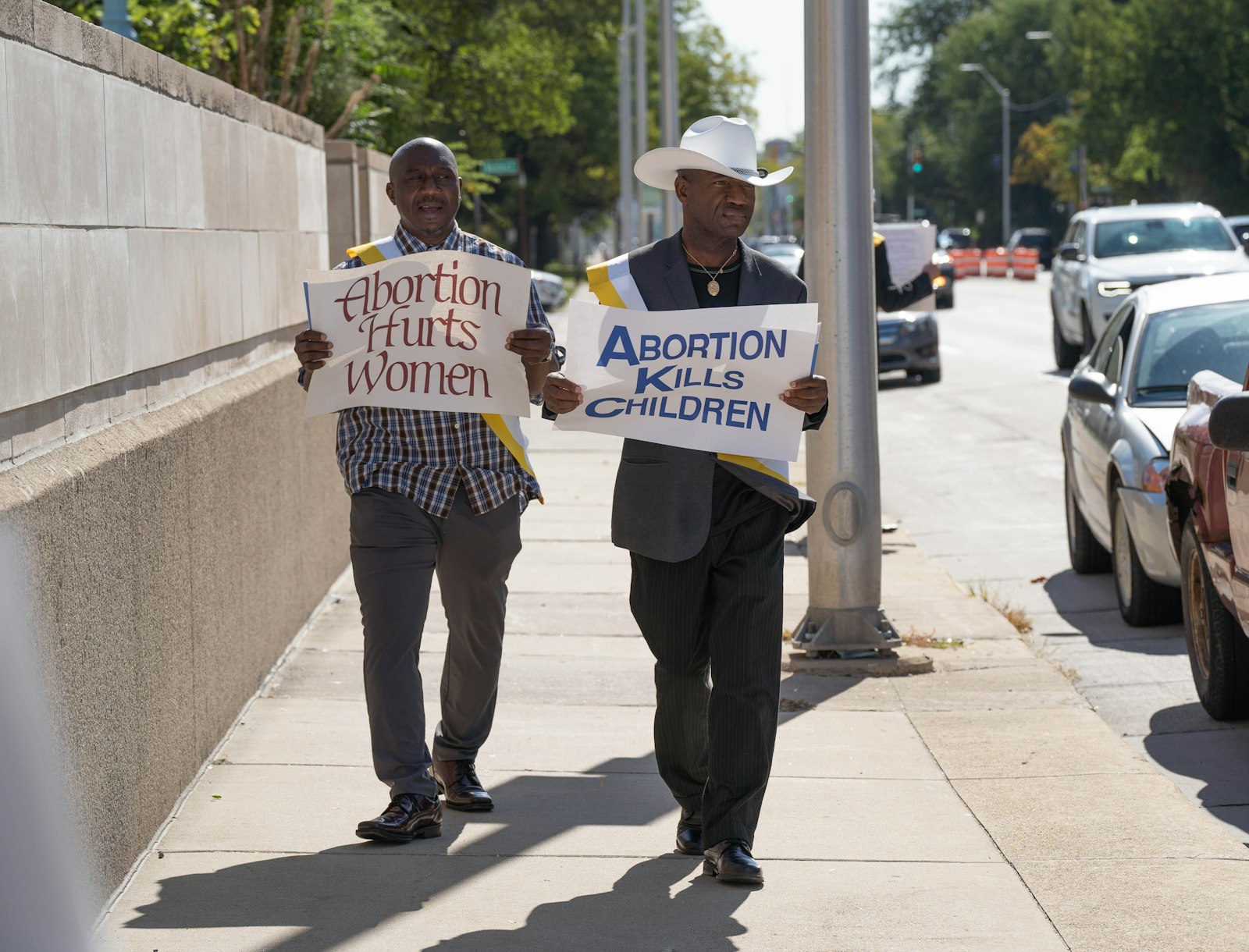 God calls Catholics and all people of goodwill to say no to Proposal 3, which seeks to amend the state constitution to allow unregulated abortion on demand for all nine months of pregnancy, Archbishop Vigneron said. He called the proposal "dangerous" and with "vast, extreme consequences" that goes further than any abortion policy ever seen in the state of Michigan.
"Proposal 3 is not about protecting existing rights, but rather about revoking the right to life for an untold number of our brothers and sisters, fellow human beings," the archbishop said. "As people of faith who witness the good news of the Lord Jesus and His teachings, how can we help but oppose this proposal? And so we must take action to defeat it."
Archbishop Vigneron said three types of action are needed to defeat Proposal 3: the faithful must pray, vote and give.
"Vote no on Proposal 3, reject its 'anything-goes' approach to abortion and reaffirm the dignity of all human beings — all women, all children, all families," Archbishop Vigneron said.
The archbishop encouraged the faithful to give to Citizens to Support MI Women and Children, a coalition created through a partnership between the Michigan Catholic Conference, the Michigan bishops and Right to Life of Michigan. The coalition was created in response to Proposal 3, and donations will go toward spreading awareness of the proposal's harmful impact and educating the community, the archbishop explained.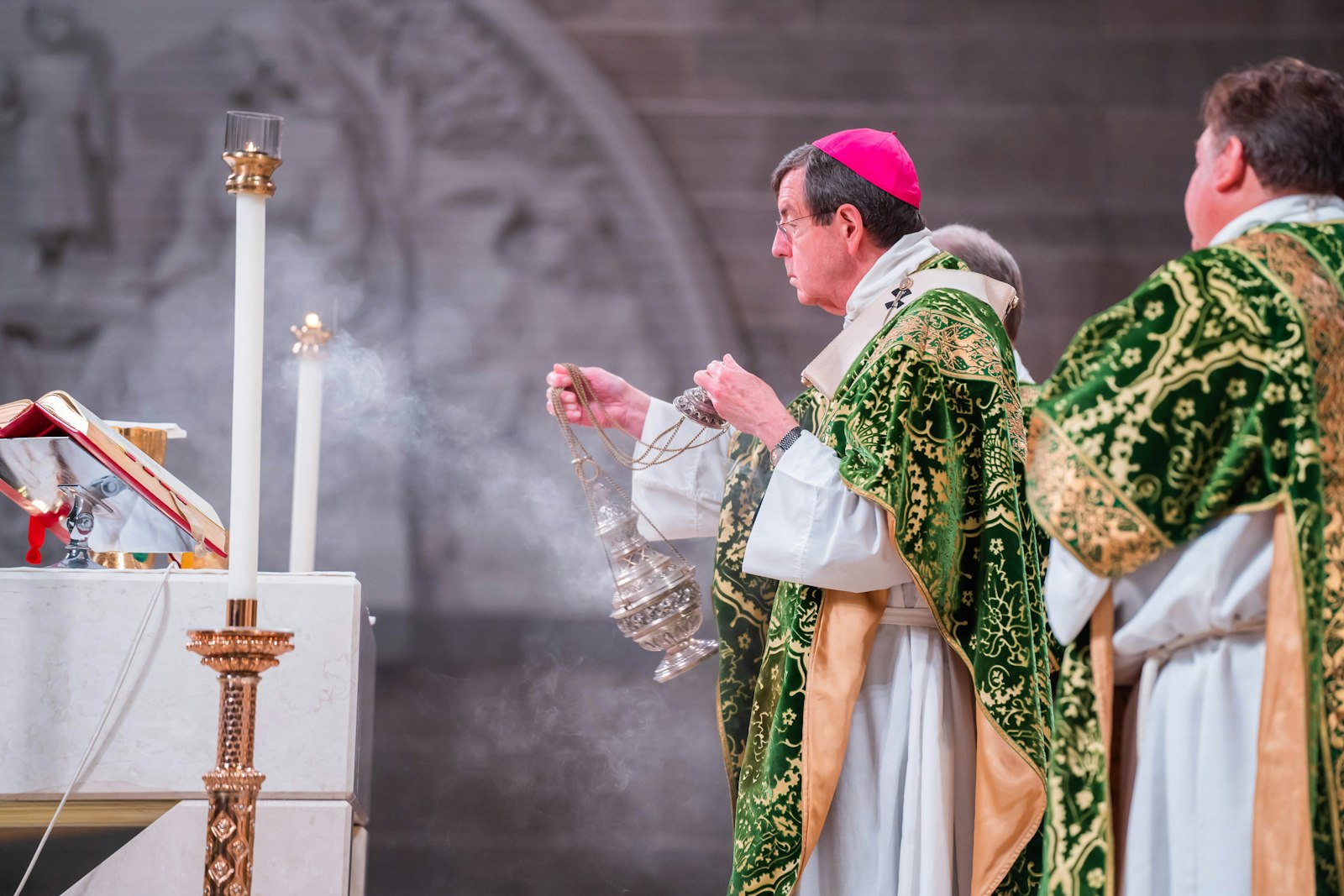 "We need as evangelists of the Gospel of Life to look through the widest possible lens because there is so much we are called upon to do to advance the respect for life," Archbishop Vigneron said. "We have to redouble our efforts to provide assistance and resources to women and families across the region, especially through initiatives like Walking with Moms in Need, a program to equip parishes with awareness about resources available to their communities, to precisely walk with moms in need. Is it not the case that every Catholic parish should be a safe haven for pregnant women looking for support, resources, answers and accompaniment?"
The archbishop acknowledged several groups in attendance at the Mass, including the Knights of Peter Claver, the Knights of Columbus, seminarians from Sacred Heart Major Seminary and the Missionaries of Charity, thanking them for their commitment to a culture of life.
Immediately following the Mass, people took part in a Life Chain outside the cathedral along Woodward Avenue, one of many taking place across the nation as part of the National Life Chain initiative. The local effort was organized by Deborah Bloomfield, Life Chain in Michigan volunteer director.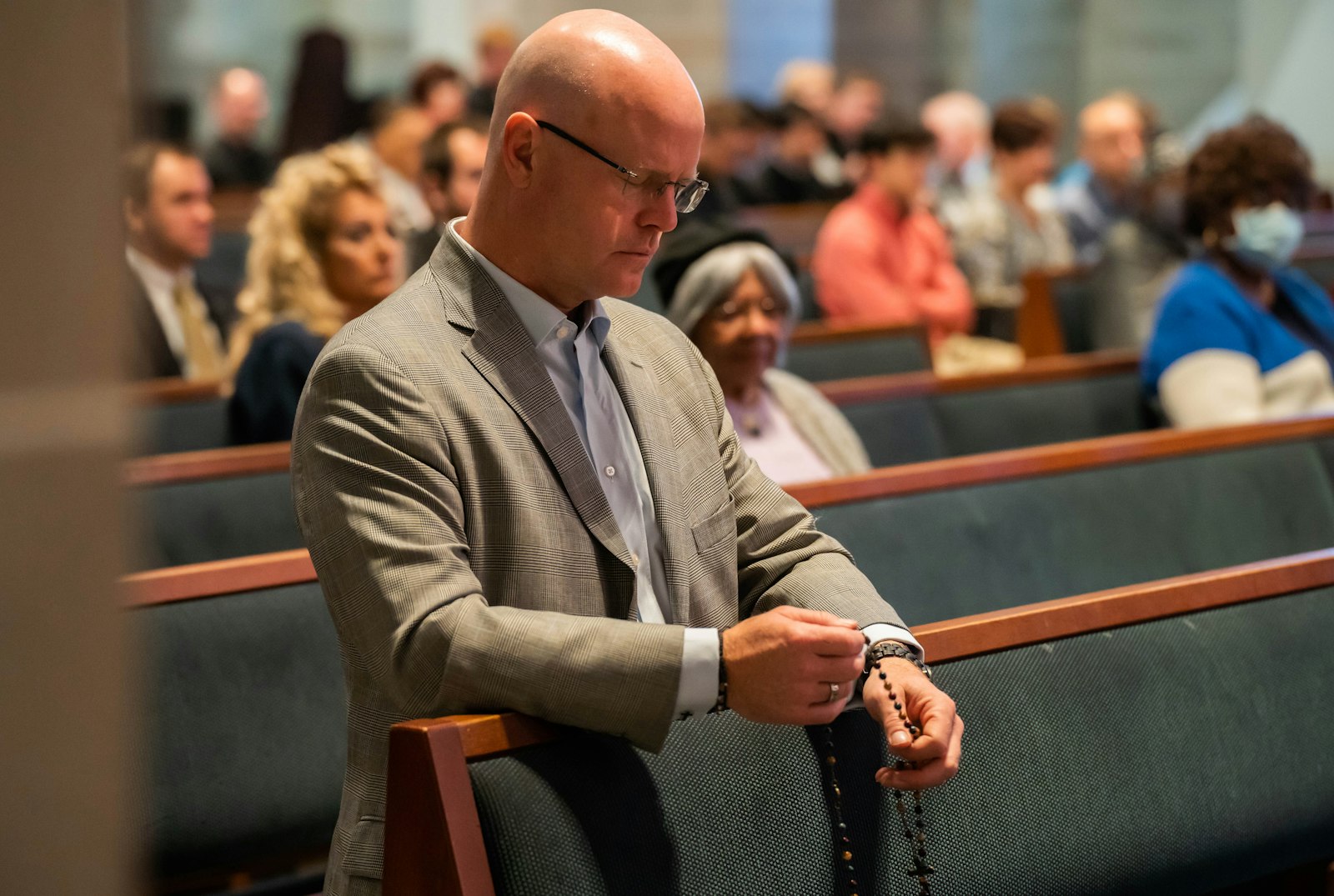 Those attending Mass were invited to join the chain and offered signs saying, "Abortion Hurts Women" and similar messages. The archbishop briefly joined the chain and thanked those participating for their witness.
"I really appreciate the archbishop celebrating the Mass today for Respect Life Sunday," Bloomfield told Detroit Catholic. "He's been a pro-life supporter since the '90s," when he was the rector at Sacred Heart Major Seminary, Bloomfield explained. "He would lead us in an hour of prayer to end abortion. He's been in the fight for a long time."
Hattie Green, a parishioner at the cathedral, joined in the Life Chain at the spur of the moment in order to be a part of the pro-life cause "in a small way."
"I just think it's so important, and I feel every minute of talking or just displaying signs, doing something to stop abortion completely, can help — maybe it can be slowed down, and maybe Proposal 3 can be rejected," Green told Detroit Catholic. "You can just say something or (hold) a sign — we have to be proactive. We have to start being more and more and more proactive because there are so many abortions taking place.
"I think we need to pray a lot," Green continued. "We've got to be more active in hopefully trying to end it one day, but I think we're making progress. Just one person can change one person's mind. And God sees us; I believe He sees and He knows."

Copy Permalink
Pro-life
Proposal 3