Couple turns to God, family and faith in the midst of difficult diagnosis, praying for a miracle but accepting God's will
Editor's note: The following story was originally published in Spanish on Detroit Catholic's sister publication, Detroit Catholic en Español.
DETROIT — Nicole Duque, 23, has always desired to become a mother. She was born and raised in the United States, with a Bolivian mother and a late Colombian father.
From the day she got married at the age of 22, she and her husband, Austin LeBlanc, began trying to conceive, praying novenas for their wish to come true. After months of waiting, she finally took a pregnancy test, which came back positive in October.
Six weeks into her pregnancy, Duque began to experience severe nausea and lost 10 pounds. Concerned about her condition, she visited a doctor who conducted an ultrasound, which revealed she was carrying twins. However, only one heartbeat was detected during the initial test, prompting Duque to seek a second opinion.
The only certainty: a high-risk pregnancy
For Duque and her husband, hearing the heartbeat at seven weeks was exciting, despite knowing there could be complications. That same day, Duque called her entire family to share the news, as she is the first great-granddaughter to get married and knew it would be special for them.
After the initial test, the doctors requested a follow-up evaluation at 13 weeks, during which Duque's nausea worsened, making it difficult for her to carry out even basic activities such as eating.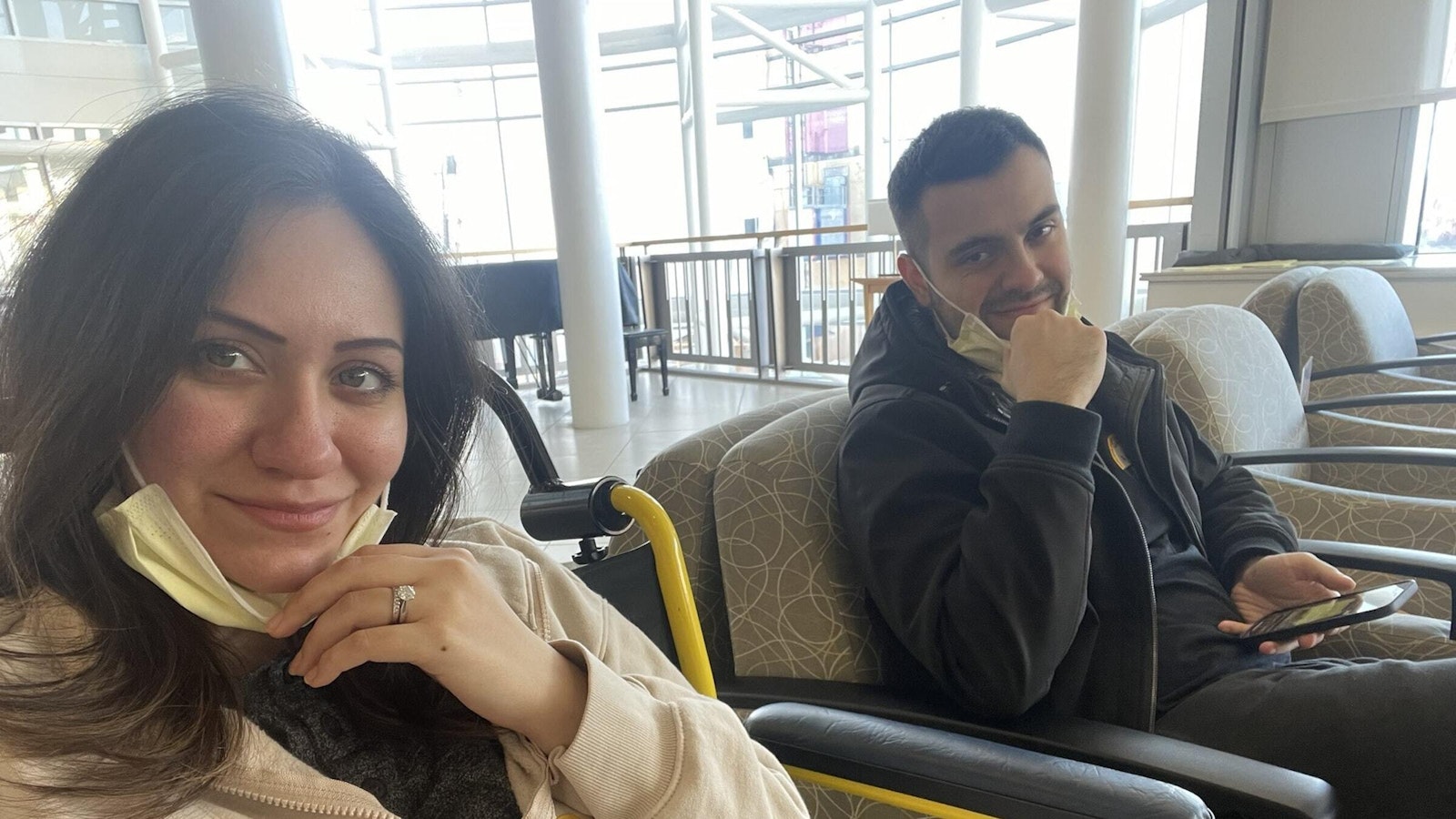 At 10 weeks, Duque was rushed to the hospital with severe abdominal pain. There, doctors made the difficult diagnosis that she was carrying conjoined twins, daughters joined from the chest to the navel. The diagnosis was painful: the twins shared a heart, liver, diaphragm, intestines, and umbilical cord, which significantly increased the risk neither child would survive.
Impact on the lives of young women considering abortion
In the subsequent weeks, Duque faced tough challenges when some doctors questioned her about the possibility of opting for an abortion. Despite the pressure, she never considered the option of terminating her pregnancy.
Even though the twins were still very small, and she couldn't feel them moving yet, the idea of abortion never crossed her mind.
"I saw them both on the screen, with their hearts beating together and jumping at the same time ... How could I kill my babies?" Duque, a member of St. Joseph Shrine in Detroit, told Detroit Catholic en Español during an interview in Spanish. "They were made with love; how could I kill love?"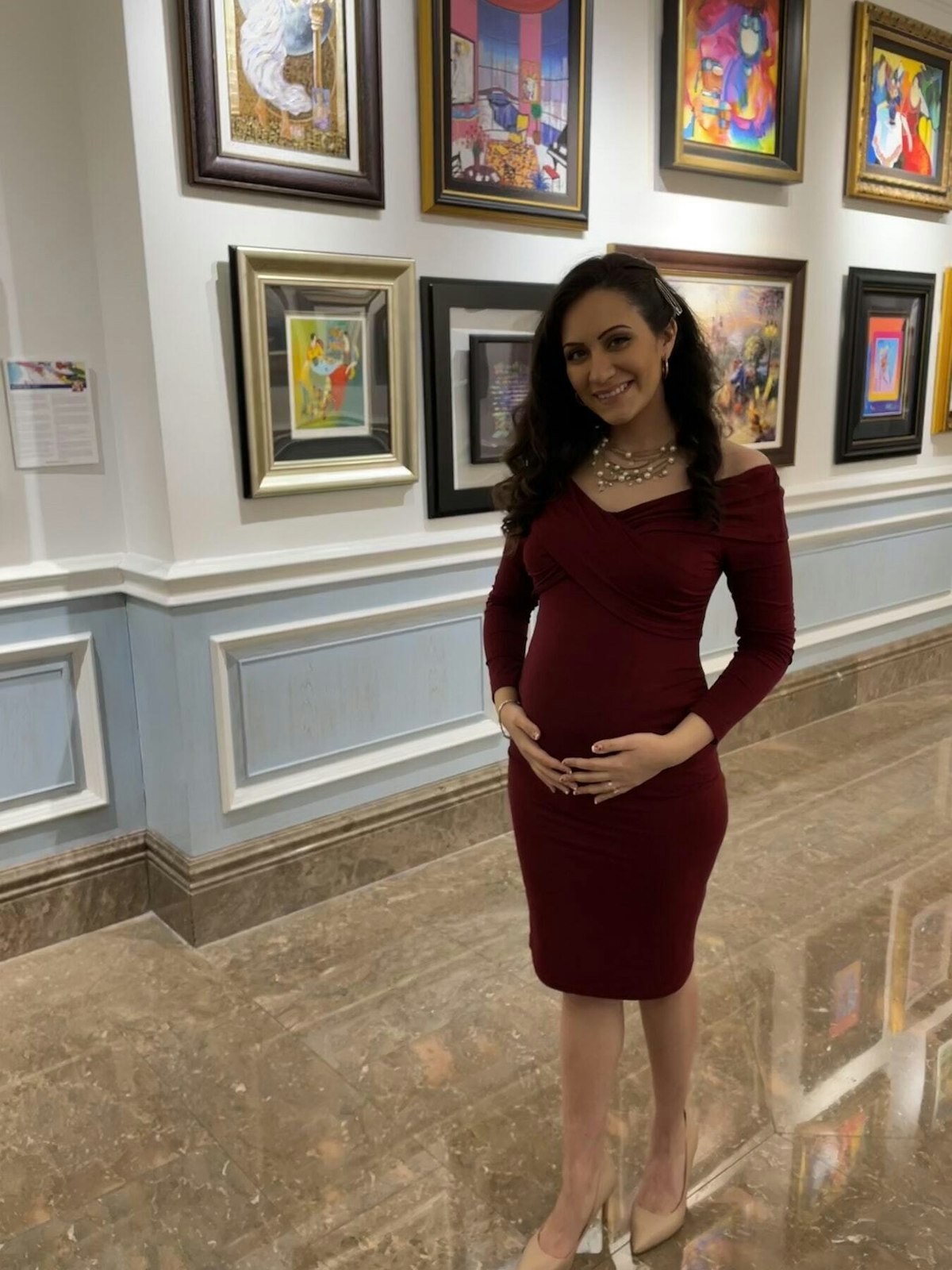 Pro-life since childhood, Duque seeks to honor the lives of her babies and raise awareness among young Hispanic women who find themselves in similar situations, as these topics are not openly discussed. Her goal is for her story to reach many women who are considering abortion and touch their hearts.
For Duque, faith has been an indispensable lifeline during this challenging time. Attending Mass has offered her great help in facing this difficult situation. Additionally, the love and support of her husband, her mother, the closeness of the Virgin Mary, and her family's prayers of the holy rosary have strengthened her faith and provided her with the necessary peace to cope with the pain.

During her interview with Detroit Catholic en Español, Duque shared that her current experience has led her to pray with greater depth and fall even more deeply in love with God. She longs to receive the Eucharist and prays that every Communion will be a miracle for her twins.
Although she is realistic about her babies' condition, she believes in God as the Lord of miracles and has witnessed miracles in the past during her father's illness, before he passed away a few years ago.
A special mission, even before being born
For Duque and her husband, knowing the gender of their babies was crucial to transmit all their love and security to them. She had a strong intuition that she was carrying a girl even before her twins' diagnosis and chose Catholic names for both.

This is not how I would imagine I would announce this. But I'm pregnant with twins. My twins are conjoined and share 1 heart and vital organs. There is a very high chance of miscarriage and there is nothing that can be done except wait. Please pray for me. #CatholicTwitter pic.twitter.com/JLc3yGDJQw

— Nicole LeBlanc🇻🇦 (@nicolita_d) December 13, 2022
One of their daughters is named Maria Teresa in honor of the Blessed Virgin Mary, St. Teresa of Avila, to whom Nicole is devoted, and St. Therese of Lisieux, who was revered by her late father.
Her other baby is named Rachel Clare, a more American name due to her husband's origin and inspired by Rachel, the mother of Joseph the Dreamer, and St. Clare of Assisi. Duque finds it emotional to think about Rachel because both are mothers of children destined for great things, and for her, her babies also have a special mission.
The condition of Nicole's babies has exceeded the initial expectations of the doctors. Therefore, in week 15 of the pregnancy, her case was transferred to the University of Michigan hospital, which has specialized equipment for high-risk pregnancies.
Additional studies are being conducted to evaluate the development of the babies' hearts, but because of the severe malformation, separating them to save one is not feasible. Despite this, by the grace of God, the heart is functioning for both babies.
Duque is currently in her 22nd week of pregnancy, and the doctors have estimated that her twins may reach week 35, when she will have a cesarean section.
Wait they each have 2 arms and 2 legs? Or 1 one of each? I'm trying to figure out their positioning. It seems like so far they are holding on. Praying for you and them. What a huge blessing it sounds like you'll get to meet them and they'll be baptized. God is good 💖

— Melanie (@PapistMelli) January 14, 2023
The duration of Maria Teresa and Rachel Clare's life is uncertain, but baptizing their daughters at the time of the cesarean section is of great importance to Duque and her husband. As a result, during the operation, her husband, mother, and a priest will be present.
God is always present
Throughout this painful experience, God has been with Duque every step of the way. She was grateful to have the opportunity to speak with a Mexican mother who lives in Texas and is going through the exact same case, and whose daughters are about to turn 7 months old.
"Hearing the cries of her babies in the background during our conversation has filled me with strength and hope," shared Nicole with Detroit Catholic en Español. "I continue to pray for the miracle of being able to have my daughters for as long as God allows and according to His will."
Duque is convinced that her babies have a unique mission, as after sharing her testimony on Twitter a few weeks ago, she has witnessed several conversion stories. Even non-Catholics have offered to pray the rosary for them, which has strengthened her faith and hope.

Pray
To follow Nicole's testimony and receive updates on her situation, readers can follow her on her social media.
Detroit Catholic en Español has started a prayer chain for Nicole Duque and her daughters.
Copy Permalink
Personal witness
Pro-life