State settles lawsuit against St. Vincent Catholic Charities after Supreme Court ruling barring discrimination against faith-based nonprofits
LANSING (CNA) — A Catholic adoption agency in Michigan reached a settlement with the state on Tuesday that will allow the agency to continue to place children in homes in a manner consistent with its Catholic identity.
A 2019 requirement imposed by Michigan that adoption agencies must match children with same-sex couples in order to receive state funding had meant the possible closure of St. Vincent Catholic Charities, one of the oldest adoption and foster care agencies in the state.
"The teaching of the Catholic Church and, hence, the adoption policy of Saint Vincent is rooted in both faith and reason: That children, on the whole, do best in life when they grow up with a mom and dad who are married to each other," said Rich Budd, director of marriage and family life for the Diocese of Lansing.
"To have punished or proscribed that common-sense approach by law would have cruelly prevented Saint Vincent from being of service to couples who yearn for children and to vulnerable children who yearn for parents — hence we celebrate today's agreement."
The Becket Fund for Religious Liberty, a legal group, had in 2019 filed a lawsuit on behalf of St. Vincent Catholic Charities as well as people who have benefitted from their work: Shamber Flore, a former foster child placed with a family by St. Vincent, and Melissa and Chad Buck, a married couple who adopted five children with special needs through St. Vincent.
In a settlement submitted to U.S. District Judge Robert J. Jonker for approval Jan. 25, the Michigan Department of Health and Human Services agreed not to take any action against St. Vincent, and also agreed to pay $550,000 in attorney's fees and costs to Becket.
The settlement comes after a major ruling from the Supreme Court last year in which the court found that the city of Philadelphia had violated a Catholic adoption agency's First Amendment rights by refusing to work with the agency unless it agreed to place children with same-sex couples.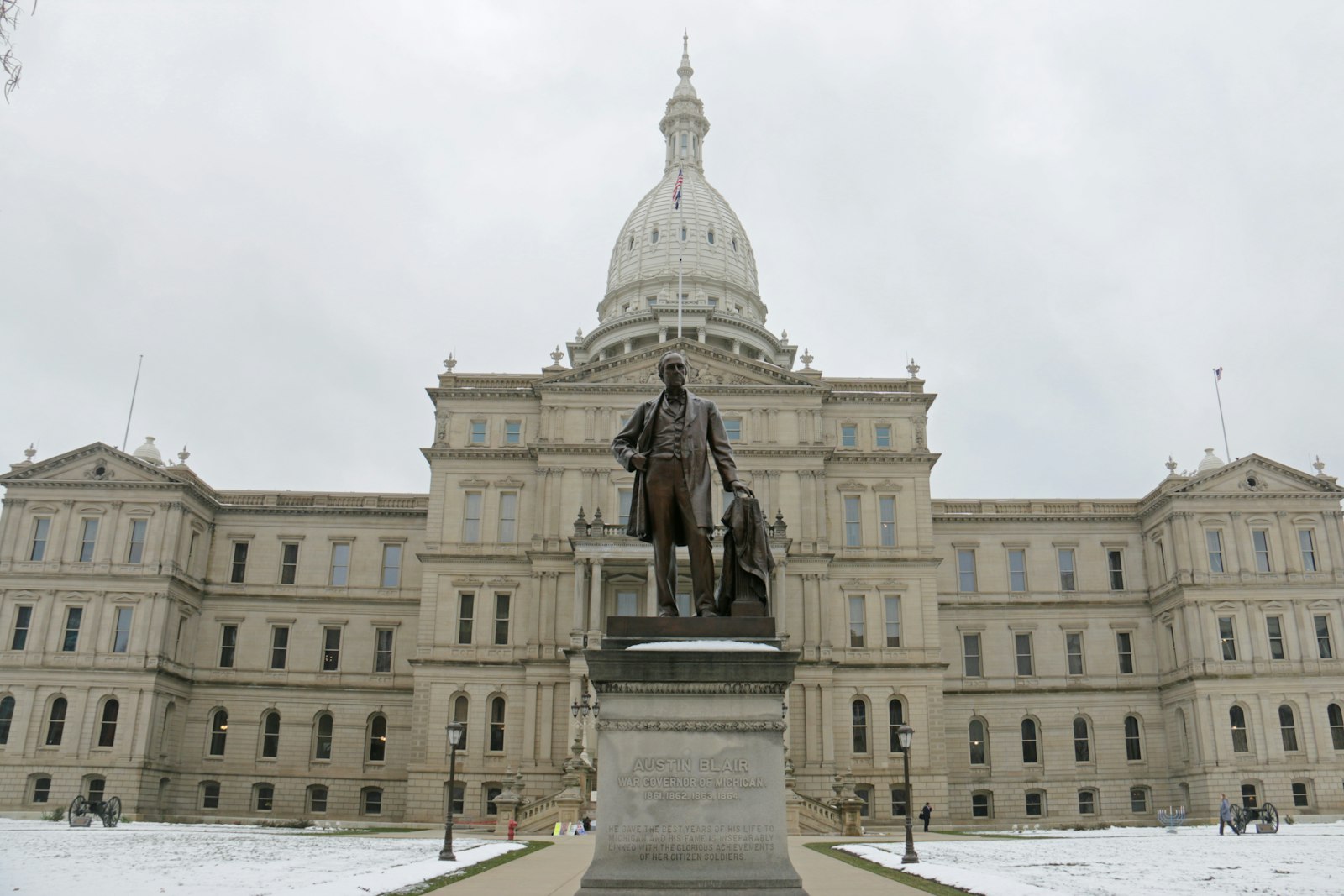 The Michigan Catholic Conference, the public policy voice of Michigan's seven dioceses, applauded the settlement, saying it ensures "religious foster care and adoption agencies will continue to serve Michigan children and families of varying religious, ethnic, and socio-economic backgrounds."
"We are grateful that a law signed in 2015 with bipartisan support to uphold conscience rights will continue to benefit Michigan's most vulnerable children who are served by a network of faith-based child placement agencies," said David Maluchnik, Michigan Catholic Conference vice president for communications. "Despite a coordinated and high-profile 'sue and settle' strategy that sought to find the 2015 law unconstitutional, Michigan's child placement policy now enjoys federal legal protections that solidifies and strengthens the right of religious agencies to assist a range of children and families in search of permanent homes."
The conference added the settlement protects individuals who work at religious agencies such as St. Vincent Catholic Charities from being forced to violate their consciences as they put their faith into practice by serving vulnerable individuals.

The Bucks also expressed elation at the state's decision.
"We are overjoyed that the State of Michigan has now recognized the important role religious adoption and foster care agencies like Saint Vincent Catholic Charities play in helping children find loving homes," said Melissa Buck.
"We are relieved to know that Saint Vincent, in partnership with the State of Michigan, can now, finally, get back to placing vulnerable children with families like ours without the threat of closure."
In 2018, Becket said St. Vincent Catholic Charities found more new foster families than almost 90 percent of other agencies within its service district, with particular success in finding homes for hard-to-place children such as those with special needs, larger sibling groups, or older children.
"Today's settlement is good news for heroic foster families and the faith-based agencies that partner with them to serve kids," said Will Bloomfield, general counsel for the Diocese of Lansing, in a Tuesday statement.
"The Supreme Court's unanimous decision last year was clear: faith-based foster agencies play an important role and shouldn't be excluded from serving children and families."
Copy Permalink
Faithful citizenship