St. Anne, St. Martin de Porres Scholarship programs expand 62 percent in 2021-22 academic year, thanks to donors' generosity
DETROIT — A pair of scholarship programs have awarded nearly $250,000 in financial aid to 96 students attending Catholic grade schools in the Archdiocese of Detroit this year.
Started last year during the COVID-19 pandemic, the St. Anne Scholars and the St. Martin de Porres Scholarship programs experienced a 62 percent increase in gifts for the 2021-22 academic year, allowing students from 27 schools to benefit from a Catholic education.
The two scholarship funds came to fruition through the generosity of the Archdiocese of Detroit and other generous Catholics in the community, according to the Catholic Foundation of Michigan. The Catholic Foundation currently has four competitive scholarships, in addition to the two that were launched in 2020. Catholics can create their own scholarship fund or contribute any amount to one of the existing funds.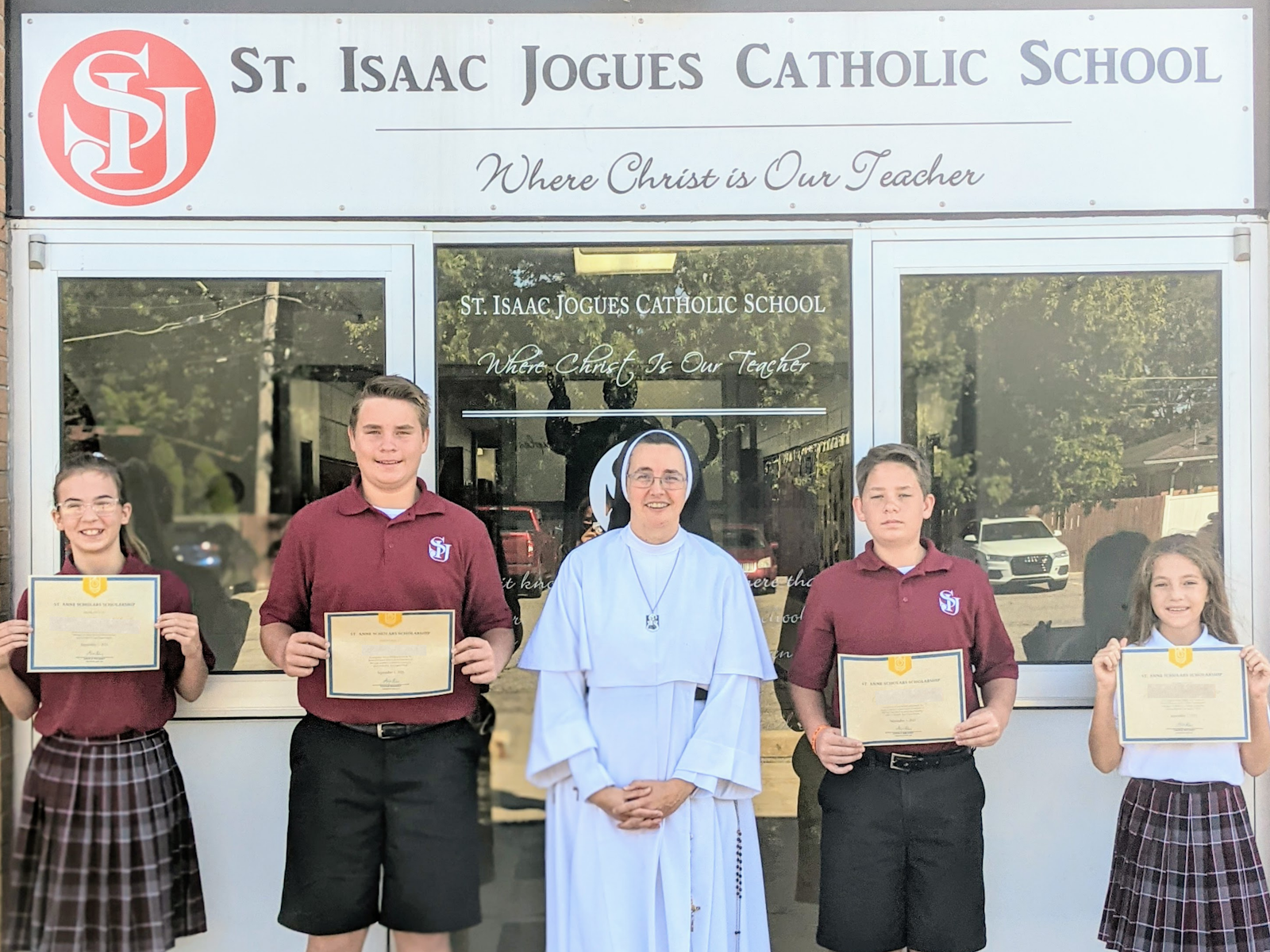 "The Archdiocese of Detroit and I are pleased to provide gifts to support the St. Anne's Scholars Fund, and we're honored by those who join us in making possible a Catholic education for children," Archbishop Allen H. Vigneron said in a statement. "We launched this fund to make a Catholic education possible for more children and families throughout the archdiocese. This fund helps give children an excellent education rooted in faith, preparing the next generation to be servant leaders. It helps form virtuous disciples who build up the kingdom of God and witness to Christ for more faithful, joyful lives."
The St. Anne Scholars program is open to any student whose family demonstrates financial need and a desire to attend a K-8 archdiocesan school, while the St. Martin de Porres Scholarship is designed to help those involved in Hispanic and Latin American communities afford a Catholic education.
Funds for both scholarship programs are managed by the Catholic Foundation of Michigan, which also administers donor-advised funds, endowments and charitable contributions for dozens of other Catholic charities and causes.
The funds awarded $150,000 in grants during the scholarship programs' first year.

Thanks to donors' generosity, grants were able to be awarded to 100 percent of applicants who applied this year.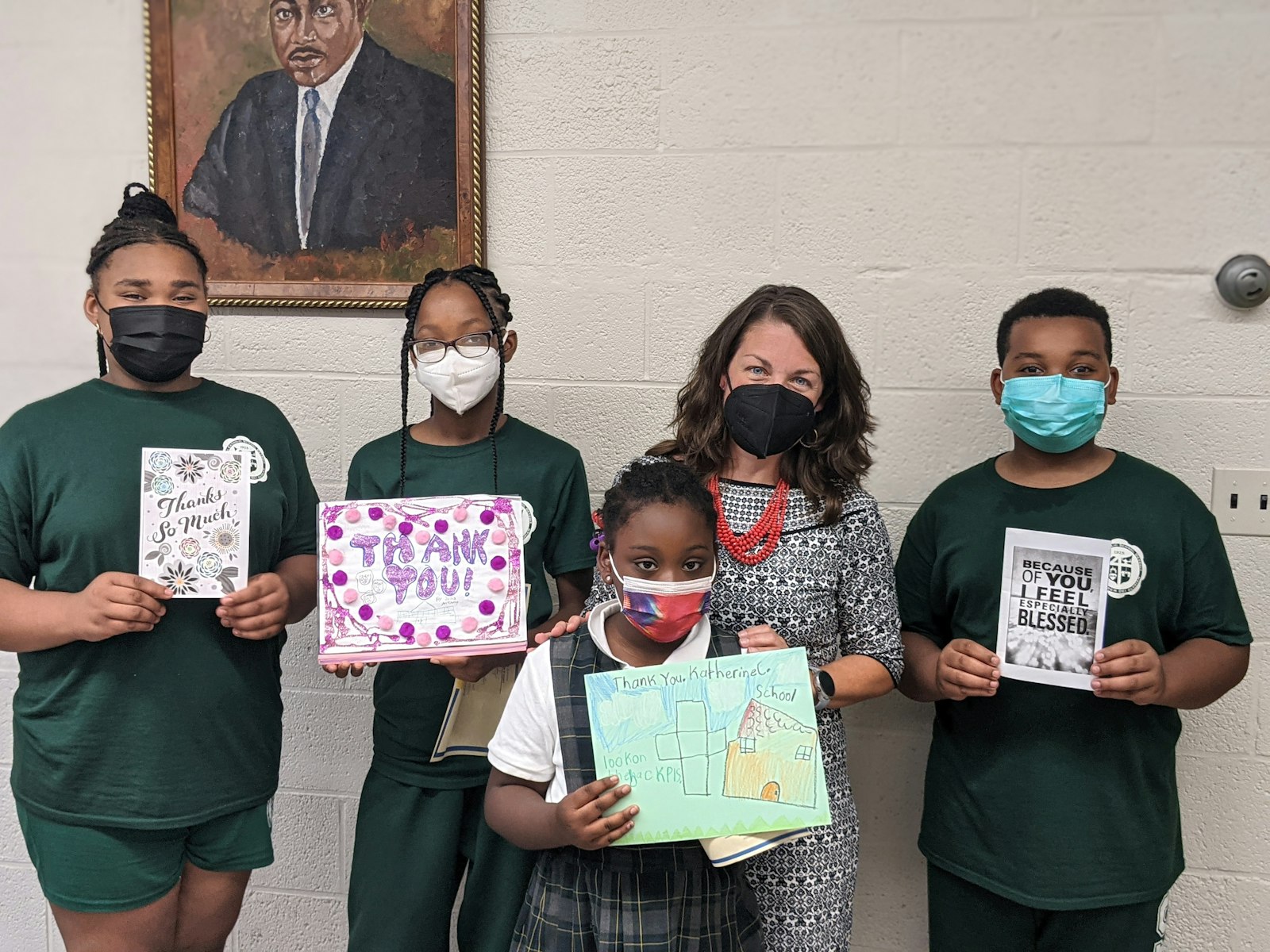 One parent, whose children are attending St. Anne School in Warren, said the award "will help alleviate the stress of coming up with the full tuition amount every month."
"Sending my children to St. Anne has been one of the greatest decisions I've ever made; St. Anne is truly our second family," said the parent, who wished to remain anonymous.
The scholarships are awarded after a review from a scholarship committee, who receive applications from families. School principals and pastors are encouraged to nominate three families from their communities to apply. Families interested in applying can reach out to their pastors and principals or the Catholic Foundation in the spring to learn more about the process.
"One of the unexpected gifts of the Foundation's scholarship process is connecting with many dedicated principals and administrators from our local Catholic schools," said Christina Shabo, who administers the scholarship programs for the Catholic Foundation of Michigan. "The care and attention they put in everything they do is so inspiring and it is an honor to support them, their schools, and partner in this unique way."
Another parent, whose eight children attend Catholic schools, said the choice of a Catholic education means the family sacrifices things like vacations and new cars.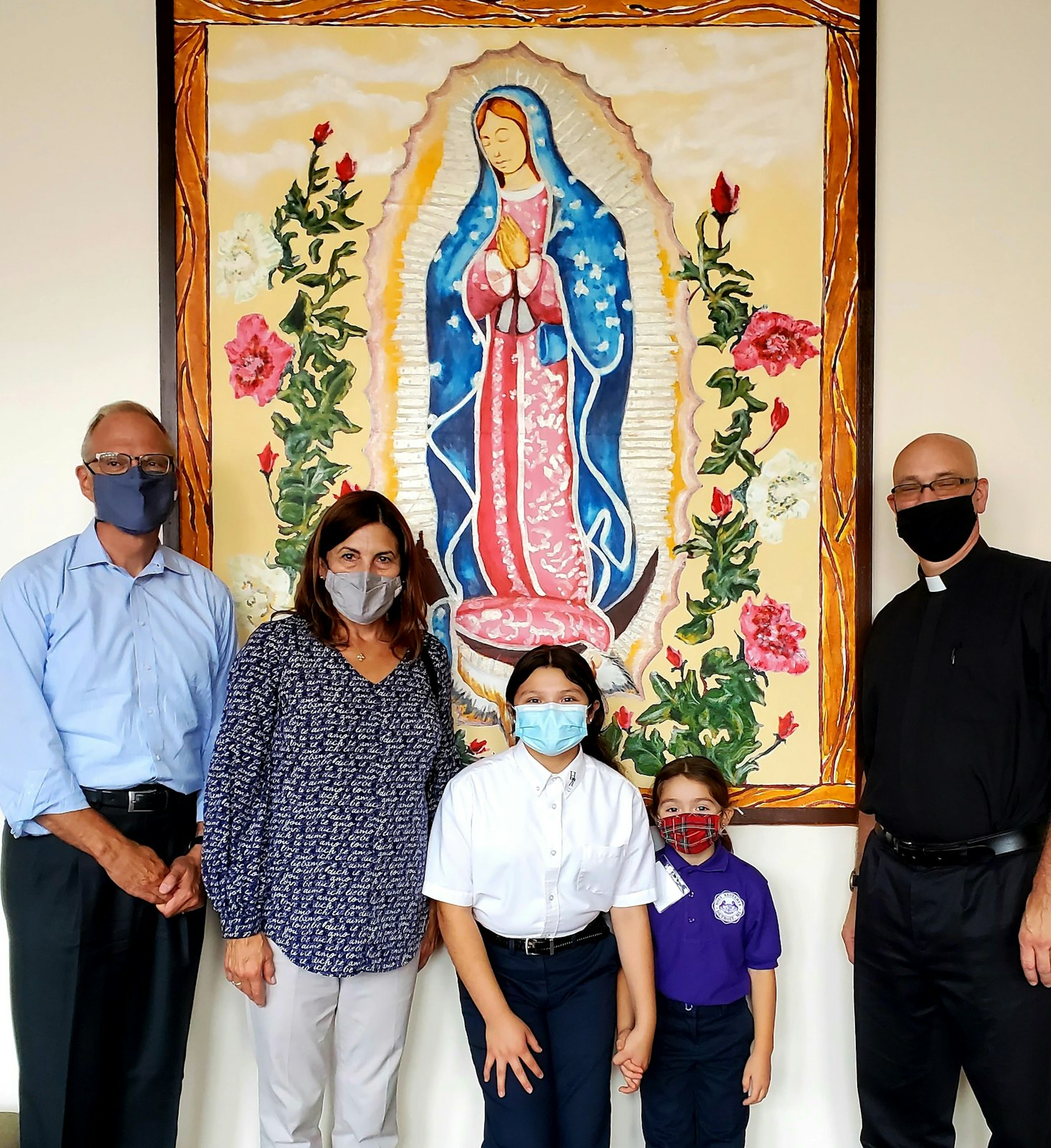 Anthony Schena, chairman of the Catholic Foundation's Grant and Impact Committee, said the committee "was amazed at the faith of parents who applied for the scholarships on behalf of their children."
"In the face of tremendous challenges, their faith in God strengthens them to prevail," Schena said. "These parents want their children to be surrounded by that faith every day and are willing to make any level of personal sacrifice to keep their children in Catholic schools."
Karina Lepkowski, principal of Holy Trinity School in Detroit, said some families were forced to take their children out of Catholic schools last year after losing jobs or income during the pandemic.
"For these families, it was great to be able to return to the school their children have been attending for years," said Karina Lepkowski, principal of Holy Trinity School in Detroit. "There was a real fear for our families that was alleviated through this scholarship. They were able to return and be here, where they know they're cared for and they're seen as a child of God."
How to give
Donors give in any amount to the St. Anne Scholars Fund or the St. Martin de Porres Scholarship by visiting the Catholic Foundation of Michigan's website, calling (248) 204-0332 or mailing a check to the Catholic Foundation of Michigan, 1145 W. Long Lake Road, Suite 201, Bloomfield Hills, MI 48302.
Copy Permalink
Stewardship
Catholic schools