'We have to know the difference between looking and seeing,' West tells audience of 500 at St. Joseph Parish in Lake Orion
LAKE ORION — Christopher West encouraged the audience at St. Joseph Parish in Lake Orion to not just look at people, but truly see them.
"Heaven and earth are full of the glory of the Lord," West said, standing before the altar on Sept. 22, giving his talk, "Made for More." "But here is the problem: As Jesus says, we often look at the world, but we don't really see it. 'They look but they don't see.' But if we just look at the human person, but don't see the human person, it's very dangerous for us."
West's 90-minute talk concerned St. John Paul II's "Theology of the Body," a topic about which West has written several books and given many talks, in addition to his work as president of the Theology of the Body Institute.

The pope's landmark teaching emphasizes a proper way to think about human sexuality, West said, stemming from the dignity of men and women and what it means to truly value one another as images of God.
"We have to know the difference between looking and seeing," West said. "This is what we're getting at tonight. If we are looking at a person, the human body is just something. But if we are really looking, the human body is someone. The human body reveals the inner person for those with eyes to see."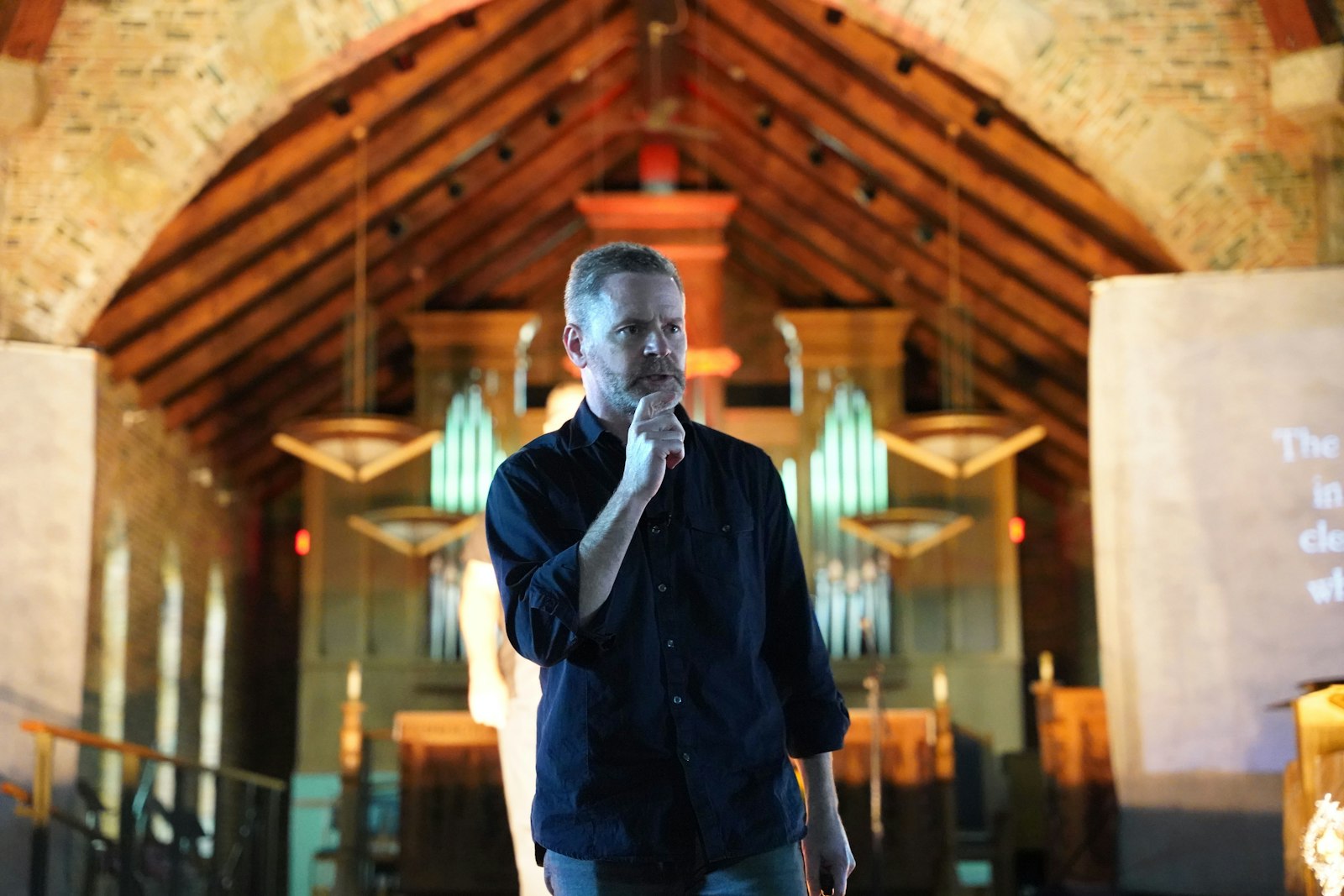 West's talk featured references to classic rock and "Toy Story 3," accompanied by musician Mike Mangione. West spoke about the dangerous of throwaway culture as a result of the sexual revolution of the 20th century, viewing people as a means to an end, interchangeable parts that can be replaced.
West discussed the 2010 Disney Pixar film "Toy Story 3," in which the main characters come across an antagonistic stuffed bear who states all toys are the same, easily replaced if they become lost or broken and there is nothing special about them.
"The movie 'Toy Story 3,' in my humble opinion, is a modern masterpiece," West said. "The authors of this story understand what is unfolding here tonight. The human person isn't trash, the human person is not replaceable; it is not dispensable."
West said the story — intentionally or not — looks at a deep crisis in today's world in which people are not seen.
"We live in a world that is so wounded," West said. "You probably are here tonight and feel you have been looked at, but not seen. My brothers and sister, I have good news: You are known, you are seen, you are loved. But we have to reckon with the fact we are hurt, we are wounded, and we have to learn to heal and ask for forgiveness for not seeing one another."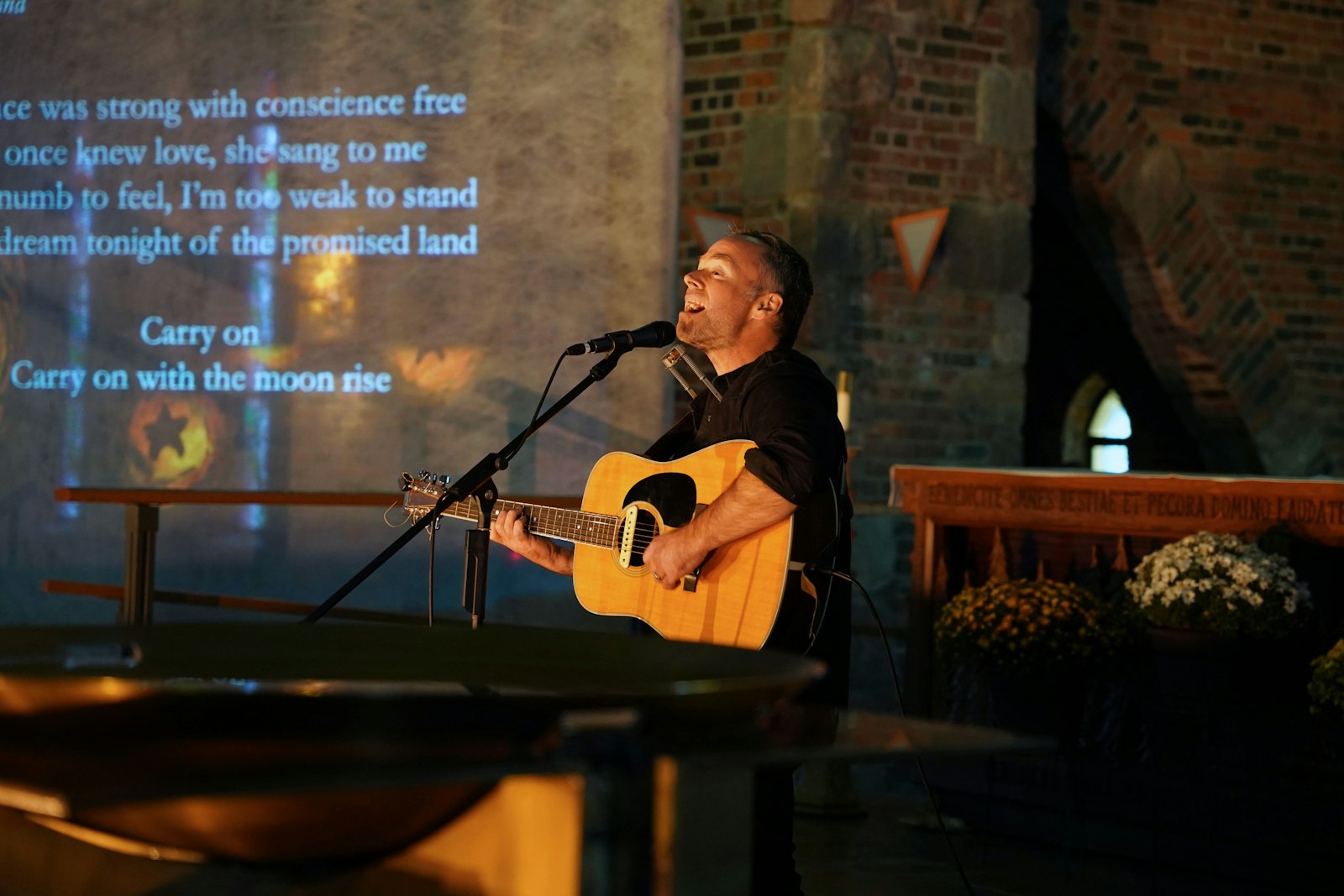 West recounted his own life, living a typical "college lifestyle" that he now describes as toxic and harmful. Raised in the Catholic Church in the 1970s and 80s, West said the education he received about desire and sexuality was one of repression and guilt. But when West discovered St. John Paul II's "Theology of the Body," he learned that was not the Christian life.
"I learned Christianity is not a starvation diet; it's an invitation to a wedding feast. It's an infinite celebration of life-giving love that truly satisfies the passions, the hunger, the thirst," West said. "We have three choices: either be a stoic and hone it all in; an addict and aim at the pleasures of the world; or we're going to be a mystic and aim that passion heavenward, to open it up to God."

West said the puritanical view of sex and desire is a myth people assign to the Catholic Church, but the "fast food" approach to sex perpetuated by the modern culture is just as harmful.
West said there is something beyond starvation or fast food: there is the feast Jesus Christ invites people to join.
"If our eyes are opened, human sexuality is restored as an icon that opens our window to heaven," West said. "The Bible begins with the union of man and woman and ends with the union of Christ and His Church."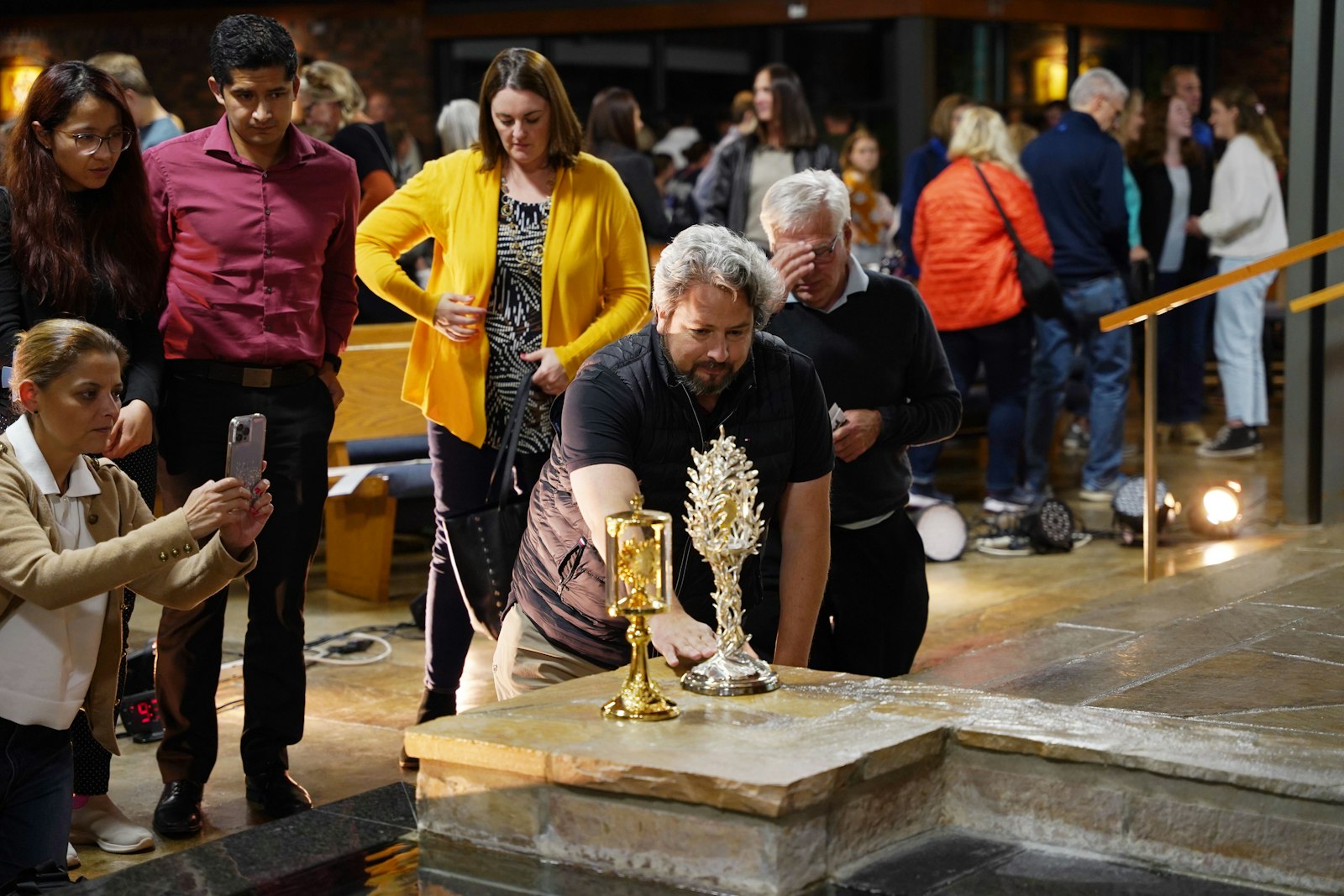 West encouraged the estimated audience of 500 to consider the Church's teaching about self-giving love, a love that is repeated every time the priest consecrates the host during Mass.
"Two-thousand years ago, Jesus shared with a small group of men who they really were," West said. "He said to go share this with the ends of the Earth. This small band of men and women went out into the culture when men and women were using each other, treating each other as things. ... This small band of men and women traveled out and said, 'You are made for more than this,' and they listened."
West finished his talk with a rendition of "Do You Hear the People Sing" from the musical "Les Misérables," adding the story of the book and musical is about loving another person in order to see the face of God.

"Somewhere along history, people have forgotten, because we reduced Christianity to a set of rules to follow without understanding the meaning of the rules," West said. "I'm not here to throw out the rules; I'm here to turn the lights on so we can see the purpose of the rules: to aim your desires at what you really desire — to save you from all the substitutes that will never satisfy your heart and lead you to what will: God's love."
Copy Permalink