18 volunteers from St. Clare of Montefalco, led by Fr. Andrew Kowalczyk, CSMA, traveled to Poland to help Ukrainian refugees transition, resettle
GROSSE POINTE PARK — In early April, 18 people from St. Clare of Montefalco Parish volunteered 10 days of their time in Poland to provide care and shelter for the thousands of Ukrainian refugees who have flooded into the bordering country since Russia first invaded Ukraine on Feb. 24.

What they saw, heard and experienced, none of them will ever forget.

"It was Holy Week in action — providing for the people," said Fr. Andrew Kowalczyk, CMSA, pastor of the Grosse Pointe Park parish. "We saw the destruction of evil; the courage in the eyes of these women and the hope that after a few days at the retreat center, that life can be safe in a different country in a different way because there are good people helping out."
Fr. Kowalczyk, who is originally from Poland, and his parishioners worked to help the refugees, who were primarily women and children, while they were in transitional housing. Fr. Kowalczyk described it as "Holy Week before Holy Week," as the pilgrims helped provide little acts of love and service, much like Veronica and Simon of Cyrene as Christ carried his cross up Calvary.
After flying into Krakow on April 4, the group made its way to the city of Przemyśl, two and half hours away, and stayed at the major seminary. They split into two groups: one stayed in the seminary to assist at the Tesco Refugee Center there, and the other group traveled to a retreat center in the mountains of southeastern Poland that was providing transitional shelter for refugees.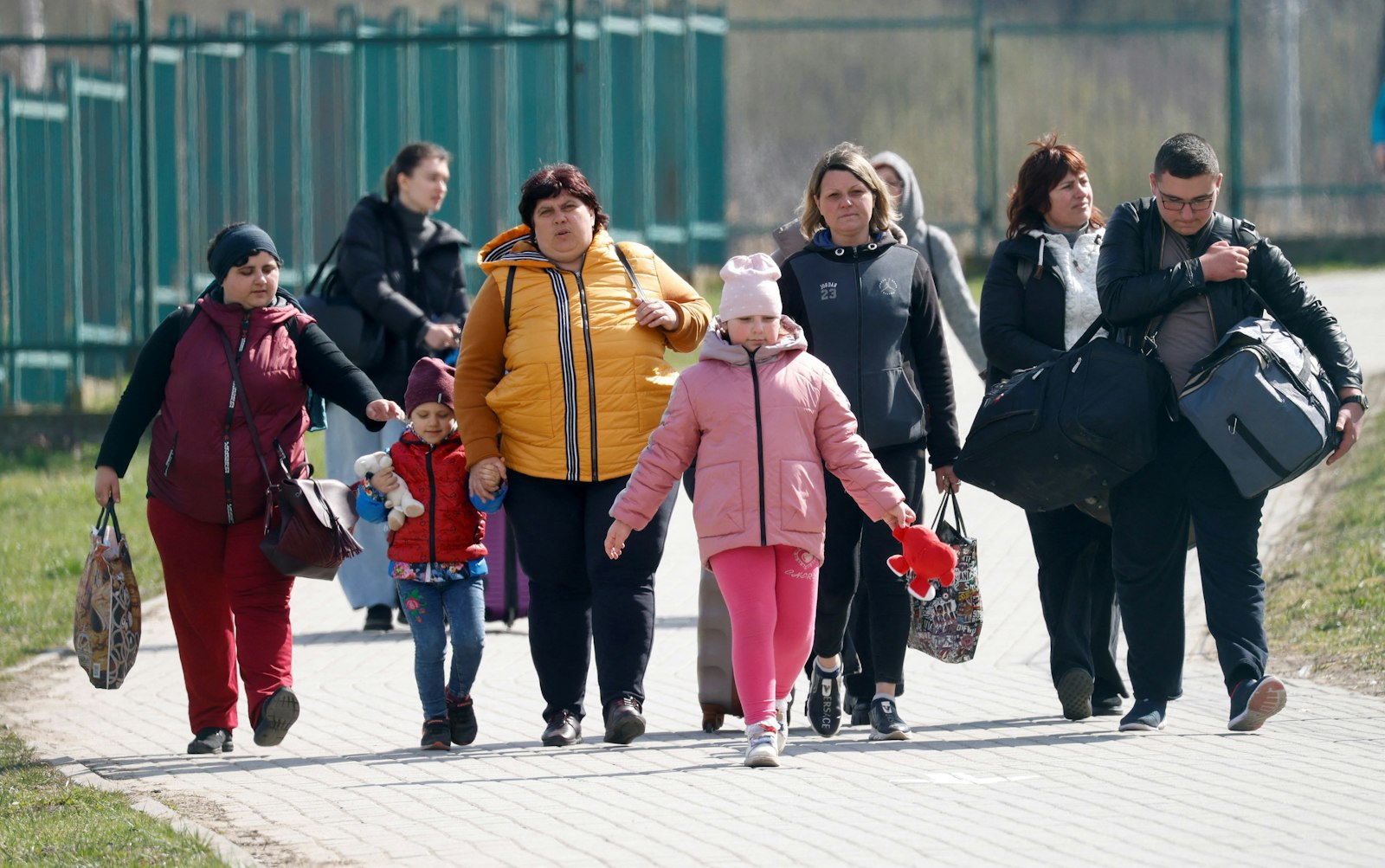 The refugees were numb and bewildered, Fr. Kowalczyk said. After suddenly leaving their homes, they had traveled for several days, often in crowded conditions, and many were tired, hungry and scared.
But the refugees also exhibited incredible courage and a sense of hope, said volunteer Mike McDevitt.
"They were amazingly courageous and resilient and hopeful," McDevitt, Christian service coordinator at St. Clare of Montefalco, told Detroit Catholic. "We met them at these different places where they were just coming in from Ukraine — Przemyśl is just a couple of kilometers from the border. They come in on the train and are immediately processed and go on to one of the many centers scattered around Przemyśl. They were exhausted."
Once in Poland, the refugees' journey didn't stop, McDevitt said.
"They also were planning what to do in the next few days, moving out of Ukraine and deciding whether to stay in Poland or move on somewhere else," he said. "(They were) making very quick decisions to go to France, Spain, Germany or Sweden."
Sue Buckley, another St. Clare volunteer, worked with refugees at the retreat center in the mountains. The center provided a quieter, less crowded place for refugees to collect themselves after days of walking, traveling on trains, sharing one bathroom among hundreds of travelers, and sleeping on cots inches away from strangers, Buckley said.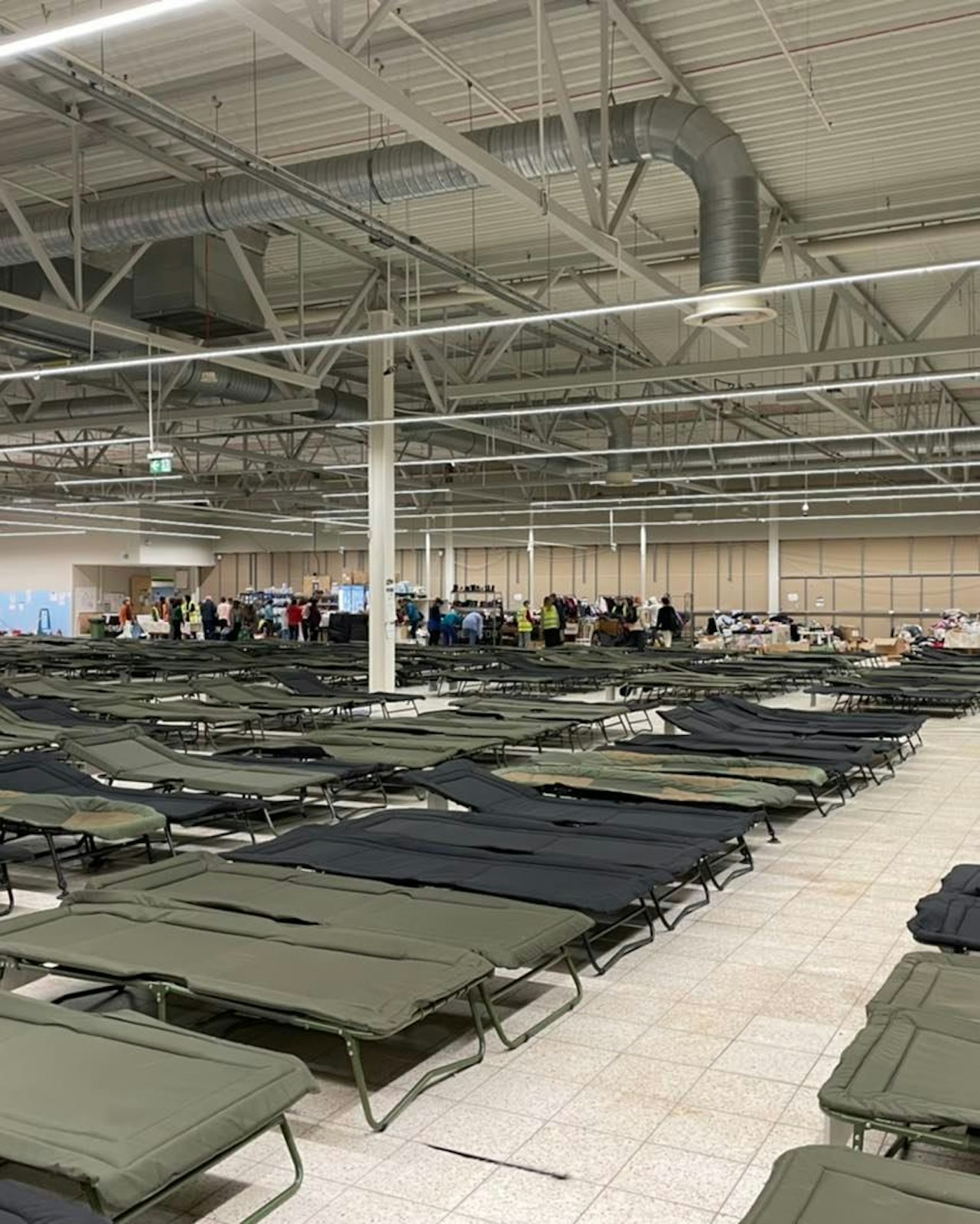 "In the retreat center, it was a much smaller group. Families had a room with a bathroom and a hot shower and their children had somewhere to play, and there was outdoor space," Buckley said.
Buckley said she saw "hope and courage" and "trust like I have never seen before."
"These women and children get into a van with two men that they don't know, and they drive two and half hours in the mountains to a place they don't know, but they have to trust, and it really is amazing that they were able to do that," Buckley said. "I felt (their) tremendous courage."
The centers were all transitional, Fr. Kowalczyk said, and people were in and out quickly as they moved on to the next location. Because of that, it was difficult for the volunteers to establish personal relationships with the refugees, but their presence made a difference nonetheless.
"We were concerned first with the safety and giving them food and shelter and finding the basic necessities like underwear, bras, shirts, shoes, driers and washer, ironing board, toothbrushes," Fr. Kowalczyk said.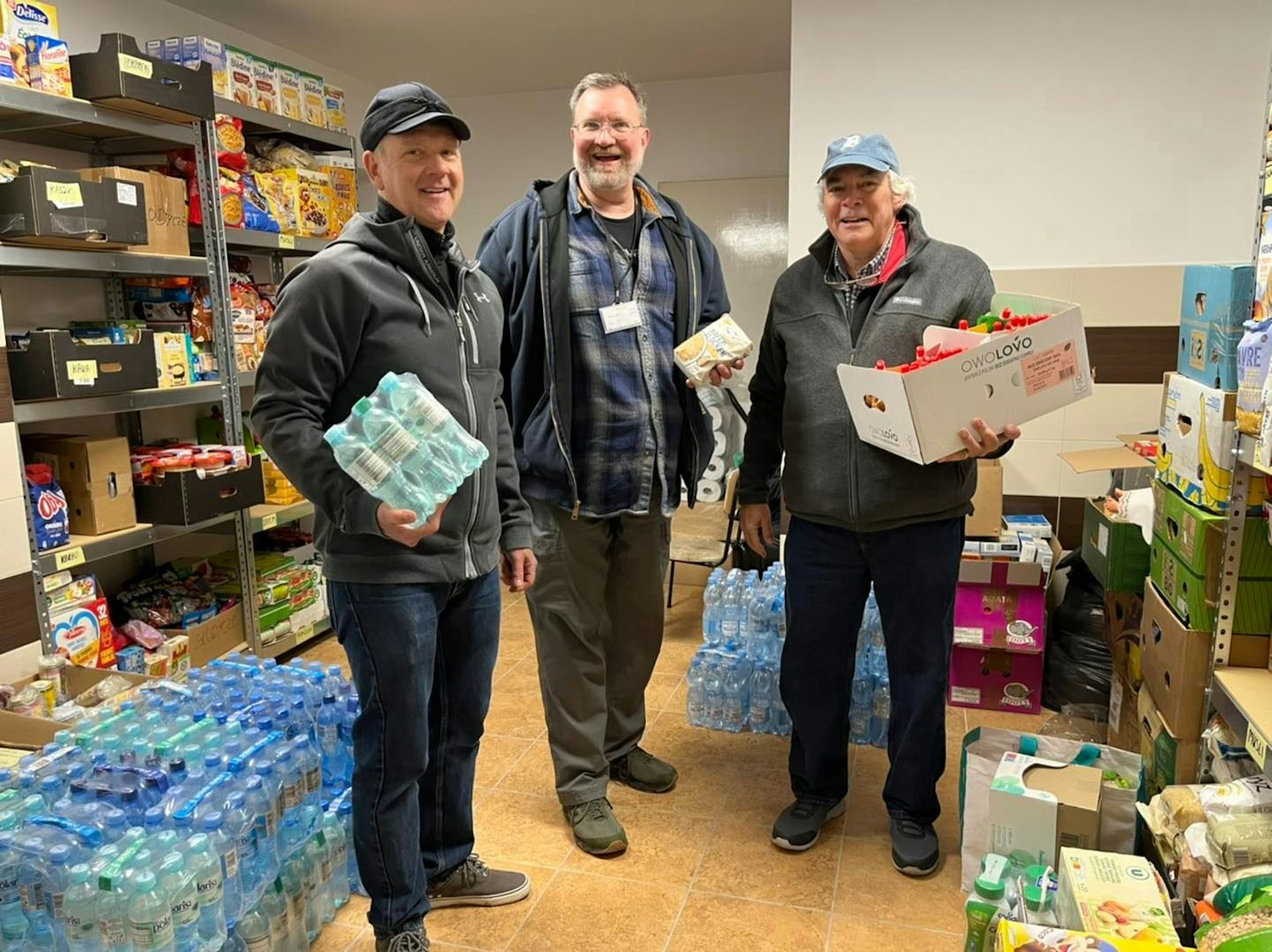 The refugees' needs are great, but they change day by day, he said. One day, volunteers might be unloading a truck with supplies sent from France at 5 a.m., with other days could be spent grocery shopping, cooking, cleaning or turning over bedrooms for new arrivals.
Polish and Ukrainian translators are needed, Fr. Kowalczyk said, as well as psychologists to help people process the trauma, and doctors, nurses and other medical professionals.
"We only saw one corner of (the conflict), one place, and there are other places where many other things are being done," Fr. Kowalczyk said. "We only can speak of what we have seen, what we have touched, what we have witnessed."
Poland has already taken in nearly 3 million Ukrainian refugees — nearly two-thirds of the total number of people who have fled the war — and the country's efforts should not go unnoticed, Fr. Kowalczyk said.

"In my mind, there is not enough (media) coverage of the individual Polish people who step up to welcome refugees in their homes," Fr. Kowalczyk said. "We came across individuals who are using their own cars to drive people to help refugees, from their own heart. There were no refugee camps, per say, for the people; they are all transition places, and people transition from one place to another and they transition into people's homes from those centers.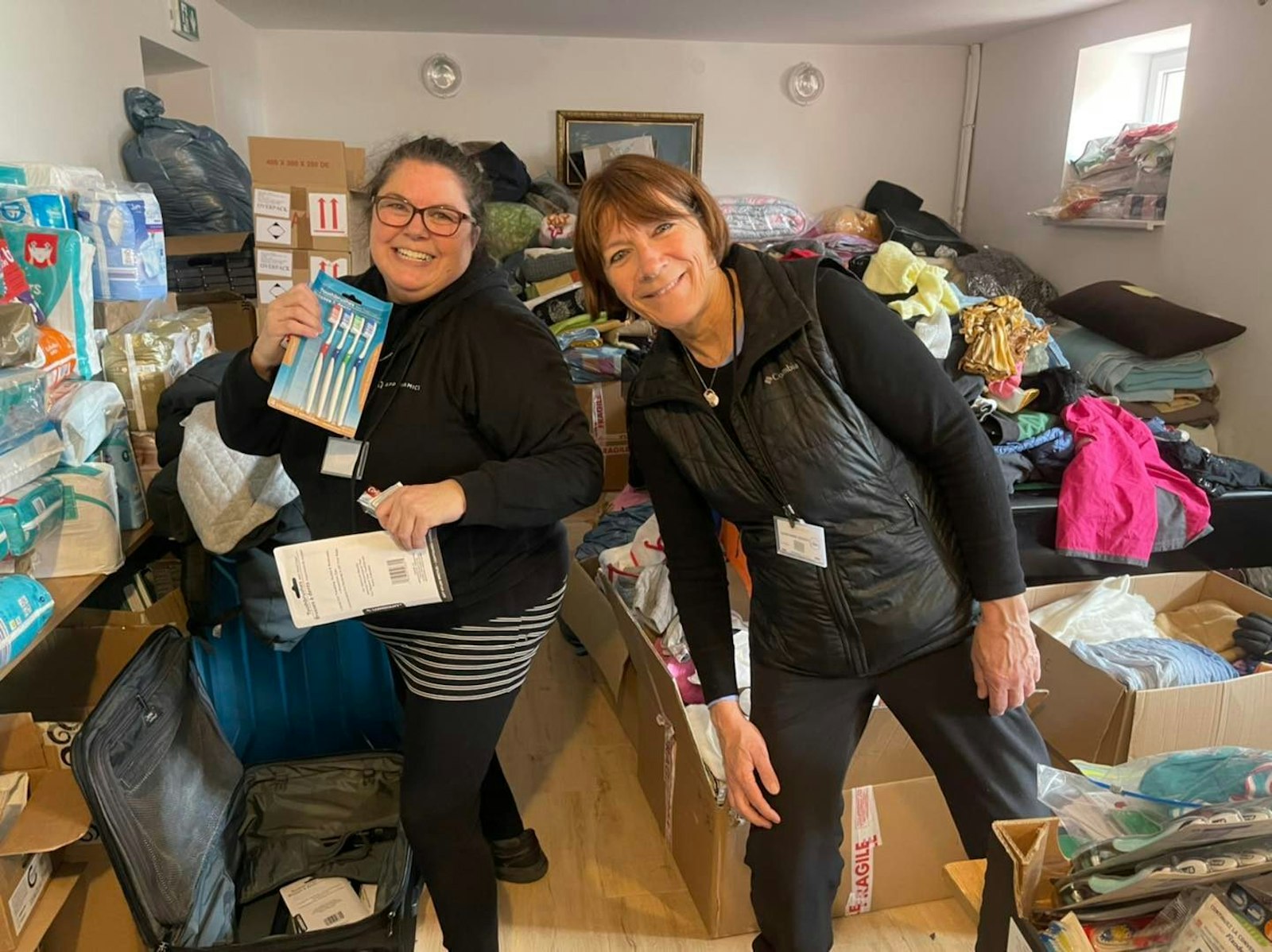 While organizations like Caritas and the American Red Cross are involved, the bulk of the work is being done by "a network of individual people" who are opening their hearts and homes, Fr. Kowalczyk said. Regular families are housing refugees, providing them food, shelter and clothes, all from their own pockets.

While the government is promising some financial help, Fr. Kowalczyk believes the incredible effort from individual Poles is a result of the country's own resilience during World War II.

"We have experienced World War years. We had to leave our homes as our homeland was bombarded and raided by the Nazis, so we have the firsthand experience of what it means," Fr. Kowalczyk said. "I think no one would have thought in the 21st century we would experience the same thing."

The Polish people need financial help to continue their herculean effort, Buckley said. While well-intentioned, items brought from overseas don't always meet immediate needs. With funds, volunteers can purchase what is needed in the moment, while simultaneously helping the local economy.
"If the financial support is there, you can hire (local) people who can help with the language," Buckley said. "Another thing is the importance of good transportation. We were transporting people from the train station to the retreat center. It's a 2.5-hour drive, but it is not on a highway; it winds through the mountains. There just wasn't much of anything between those two locations, so you need reliable vehicles."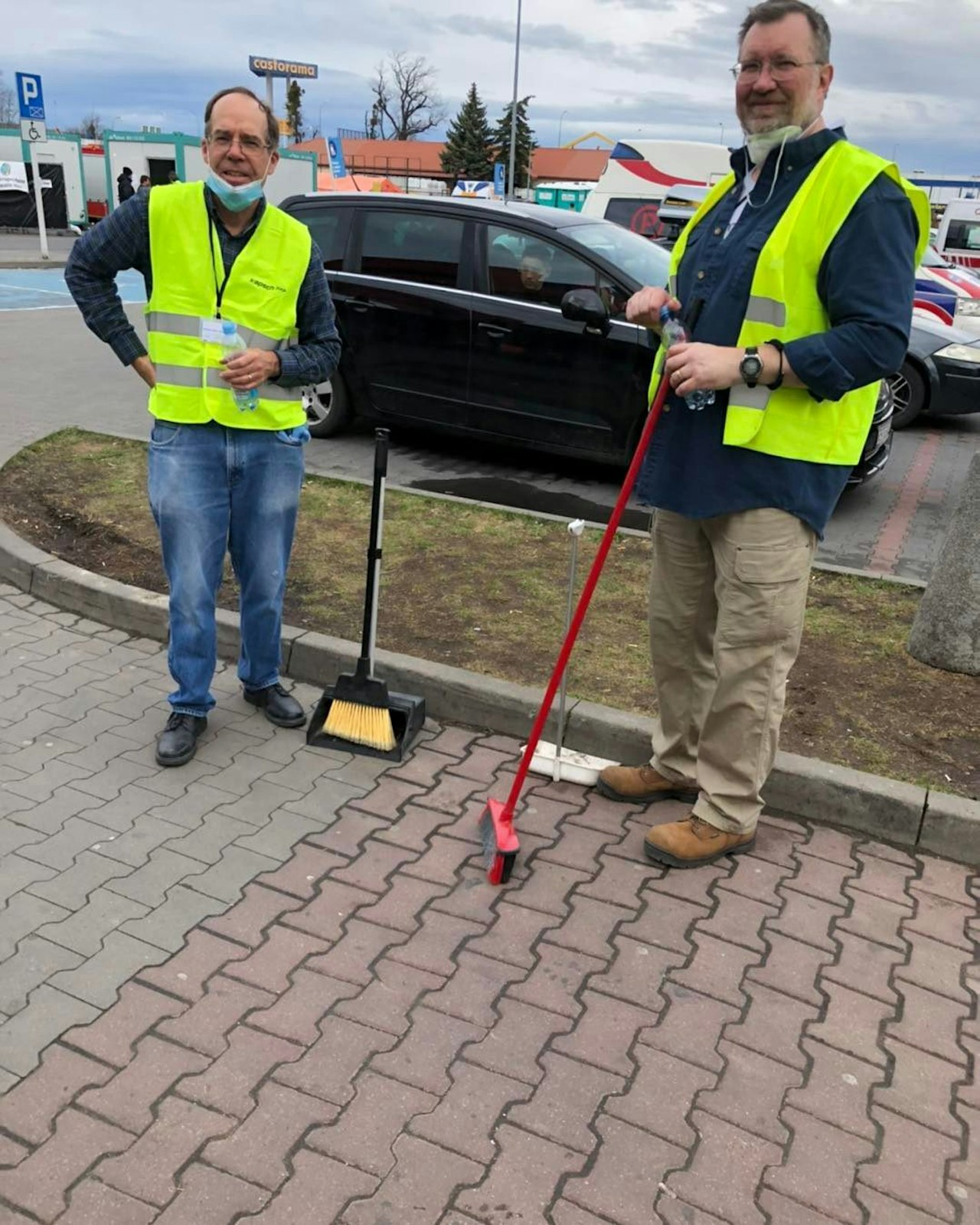 In addition to items donated by the St. Clare community, the group left their own suitcases, coats and other items for the refugees.

"(Refugees) are leaving with what they have on," Buckley said. "For me, it really drove home what is important and what isn't. That's why we left our suitcases, we left our coats. We left what we could behind because it's stuff that somebody else needed way more than we did."
While the volunteers couldn't spend much time with each family, there were moments of genuine human connection, even beyond language barriers, Fr. Kowalczyk said.

"People just wanted to talk," Fr. Kowalczyk said. "You don't understand what they are telling you, but you just allow them to tell their story. At the end of the story, they cry and you cry. I gave a blessing to a woman who was talking to me, and I had no idea what she was saying; I just said in Polish and English, 'I am praying for you, and I am sorry for what you are going through.'"
Buckley didn't need to understand Ukrainian. For her, the entire experience was faith in action.

"Even though I couldn't speak to them, it was in their eyes," Buckley said. "That whole human connection is hard to explain. Even though we were only with these people for a brief time, when your eyes are locked with somebody and you understand, even if the language is not there, it is something that will stay with all of us forever."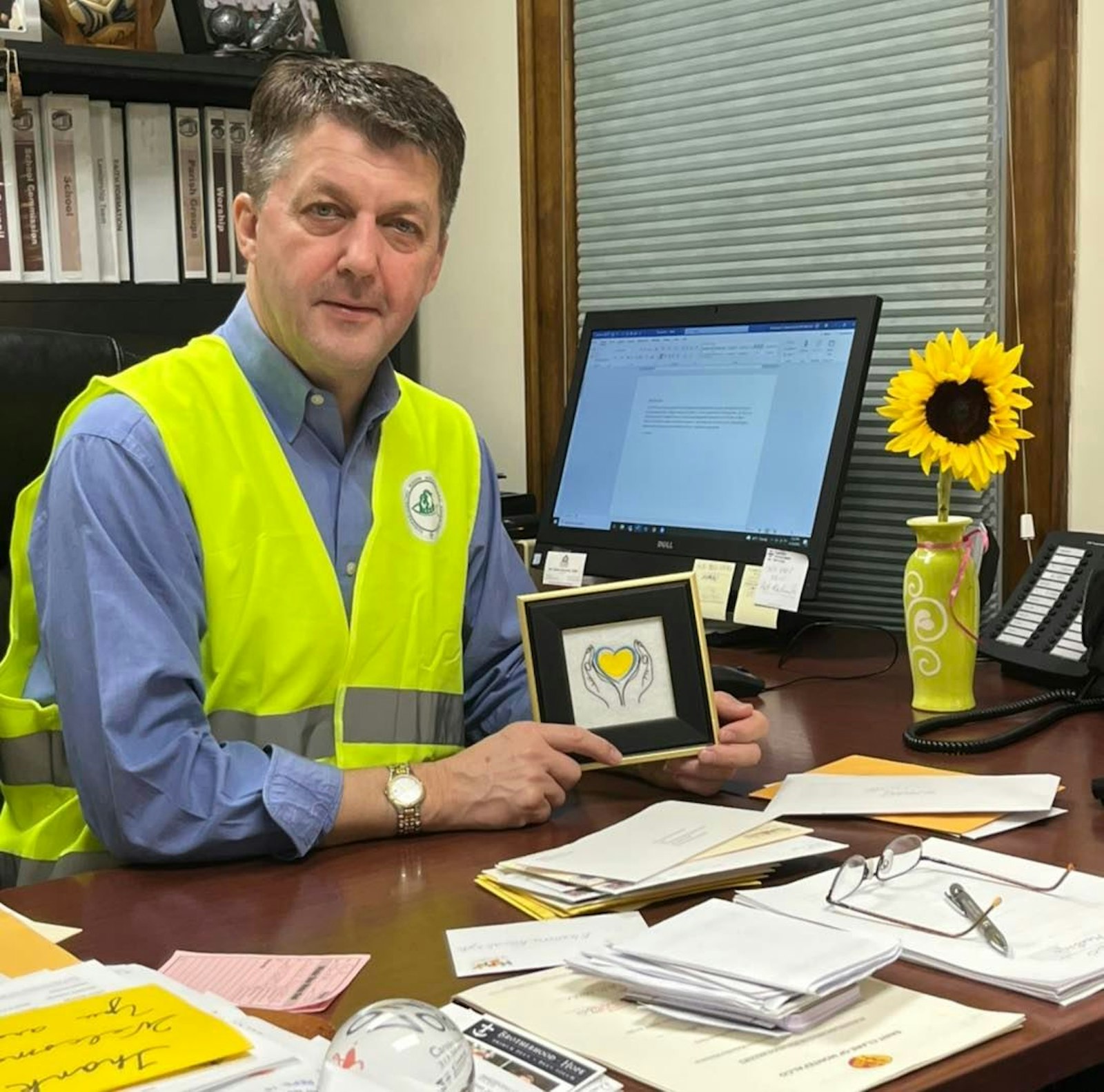 It's a lesson the volunteers won't forget, even as they return to their own lives in the relative safety of the United States.

"It reminds you that when you are home, the same truth applies," McDevitt said. "Sometimes in a busy life, you forget the importance of that."
Not everyone can travel to Poland, but everyone has the ability to show compassion in some way, Fr. Kowalczyk said.

"We can make the difference by the way we live, the way we treat (others), the way we speak, how we act within everyday responsibilities," Fr. Kowalczyk said. "There is no need for the war that we sometimes create by our words, by our actions and by our anger. This compassion can be lived out here and now, in everyday life."

While the 18 volunteers from St. Clare spent just 10 days in Poland, Christ's hands and feet remain with the Ukrainian people, Fr. Kowalczyk said.
"It's a humbling experiencing that even though I am only here for a couple of days, this is a cup of water that I can give," Fr. Kowalczyk said. "For that day, I am the one who gives the cup of water. Tomorrow when I go home, we hope that someone else will give it. We would all say that we are being changed — that something changes within us seeing people suffering in the 21st century, which is unbelievable."

Copy Permalink