Eye clinic will operate once a month, providing vision screenings and glasses free of charge to clients who make $24K or less, lack insurance
DETROIT — The Malta Dental and Medical Clinic has been cleaning teeth and mitigating pain on Woodward Avenue since moving into Catholic Charities of Southeast Michigan's Center for the Works of Mercy last year.
Now, it's helping people see.
The Malta Eye Clinic is the newest addition to the nonprofit's continuum of care provided at the center, located at 8642 Woodward Ave. in Detroit. The optometry clinic will operate every fourth Tuesday of the month on the first floor of the building, offering free eye care for low-income clients.
"When our medical and dental patients would come in, they would have to fill out forms as anyone does who goes to a medical or dental clinic," said Thomas Larabell, president of the Malta Dental and Medical Clinic. "But we found people couldn't fill them out because they couldn't see. So, this seemed to be a natural outgrowth."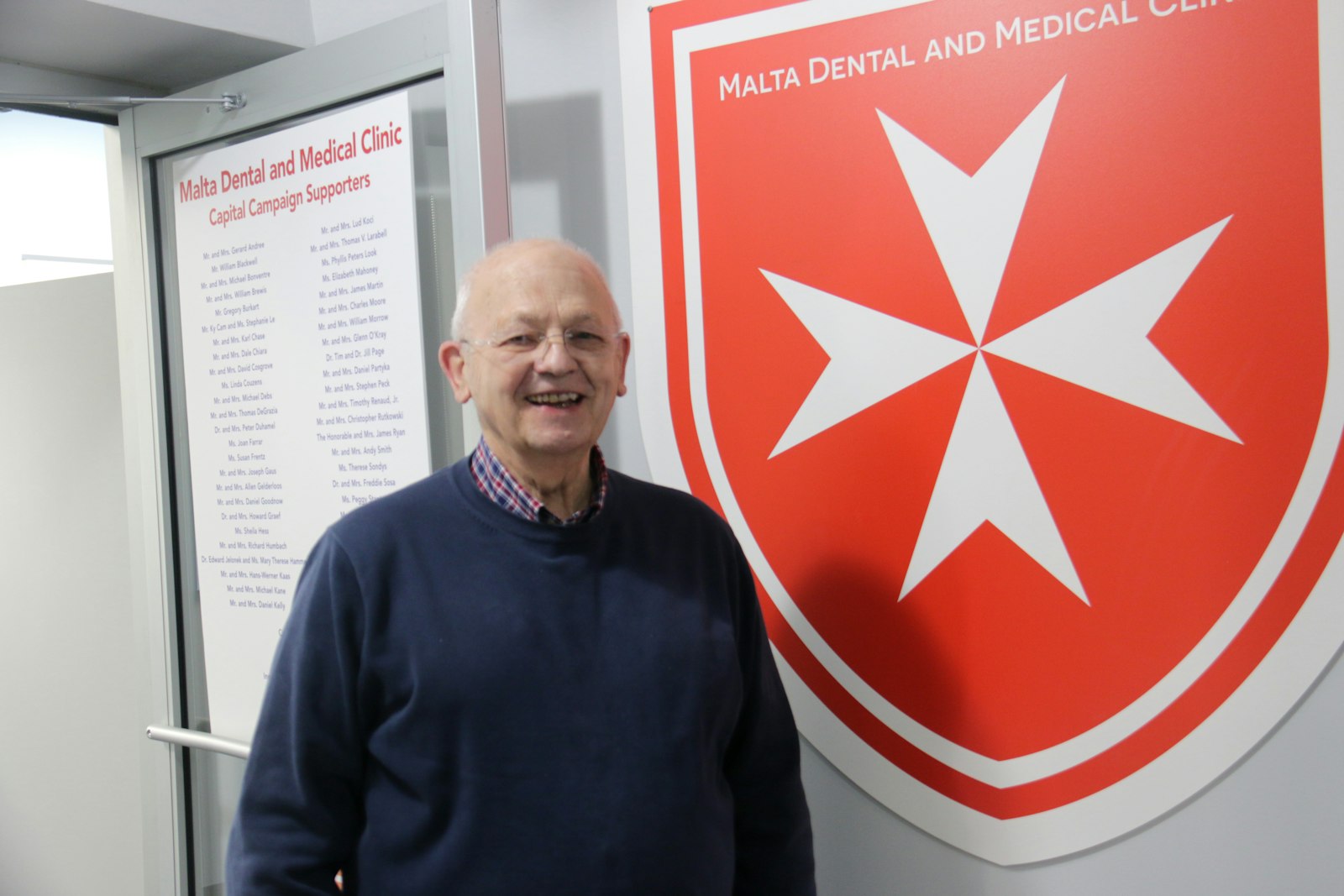 The Malta Clinic's presence at the Center for the Works of Mercy complements other ministries for the less fortunate at the center, including a clothing closet, food bank and jail outreach ministry.
Larabell said the Malta clinic hosted a free optometry clinic shortly after moving into the Woodward location in May 2021, which led to discussions about a permanent service.

Now, Dr. Joe Pelavin of Eastside Eye Physicians in St. Clair Shores will be available for free checkups, glasses prescriptions and referrals on a monthly basis for low-income clients. The clinic will serve those making $24,000 per year or less who lack health insurance.

"I think having a clinic like this is huge, especially in Detroit where there are a lot of diabetes and macular degeneration (cases), and people just don't get their eyes checked that often," said Diana Jeong, a second-year medical student at Oakland University's William Beaumont School of Medicine who volunteers at the Malta Eye Clinic.
Diabetic retinopathy is a common complication of diabetes that affects the eyes. The condition is caused by damage to the blood vessels in the tissue at the back of the eye, causing blurry vision, dark spots, difficulty in perceiving colors and, in severe cases, blindness.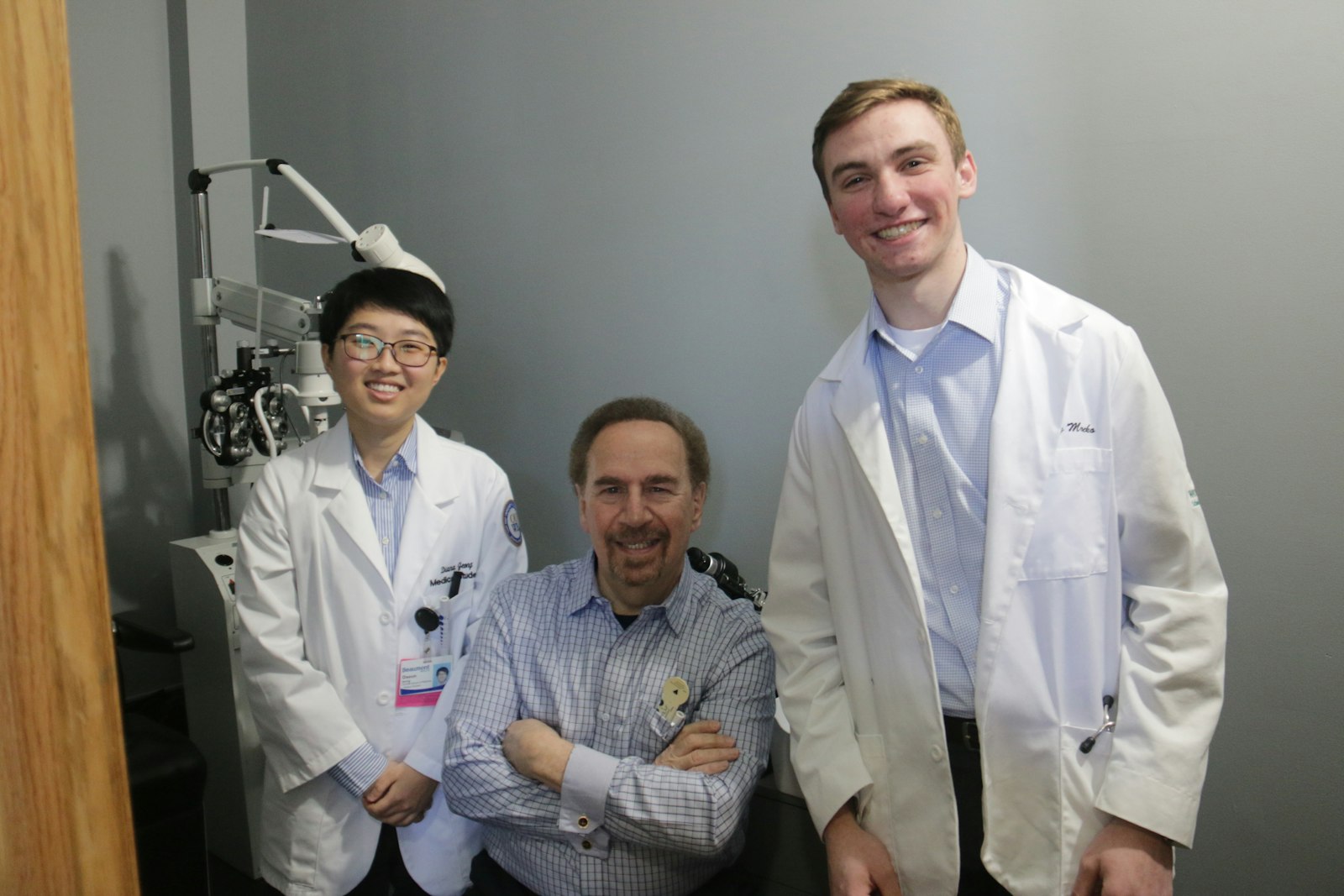 "Having a free eye clinic is important," Jeong said. "There have been vision screenings every month, but having an eye clinic more regularly would be really helpful. Optometrists are kind of hard to come by, and it's about priorities, too. People usually go to a doctor for their heart or something that's more serious. Eyes are often neglected."
During a checkup, patients get a free vision screening, a review of their medical history, a chance to receive a free pair of glasses and referrals if they have serious problems that require more care.
"This clinic will bring to the forefront how important eye health is and will also pick up on these eye problems early on," Jeong said.
Cathryn Anderson, who volunteers regularly at the Center for the Works of Mercy and was the first patient at the Malta Eye Clinic, said the clinic will go a long way toward helping Detroiters with vision problems.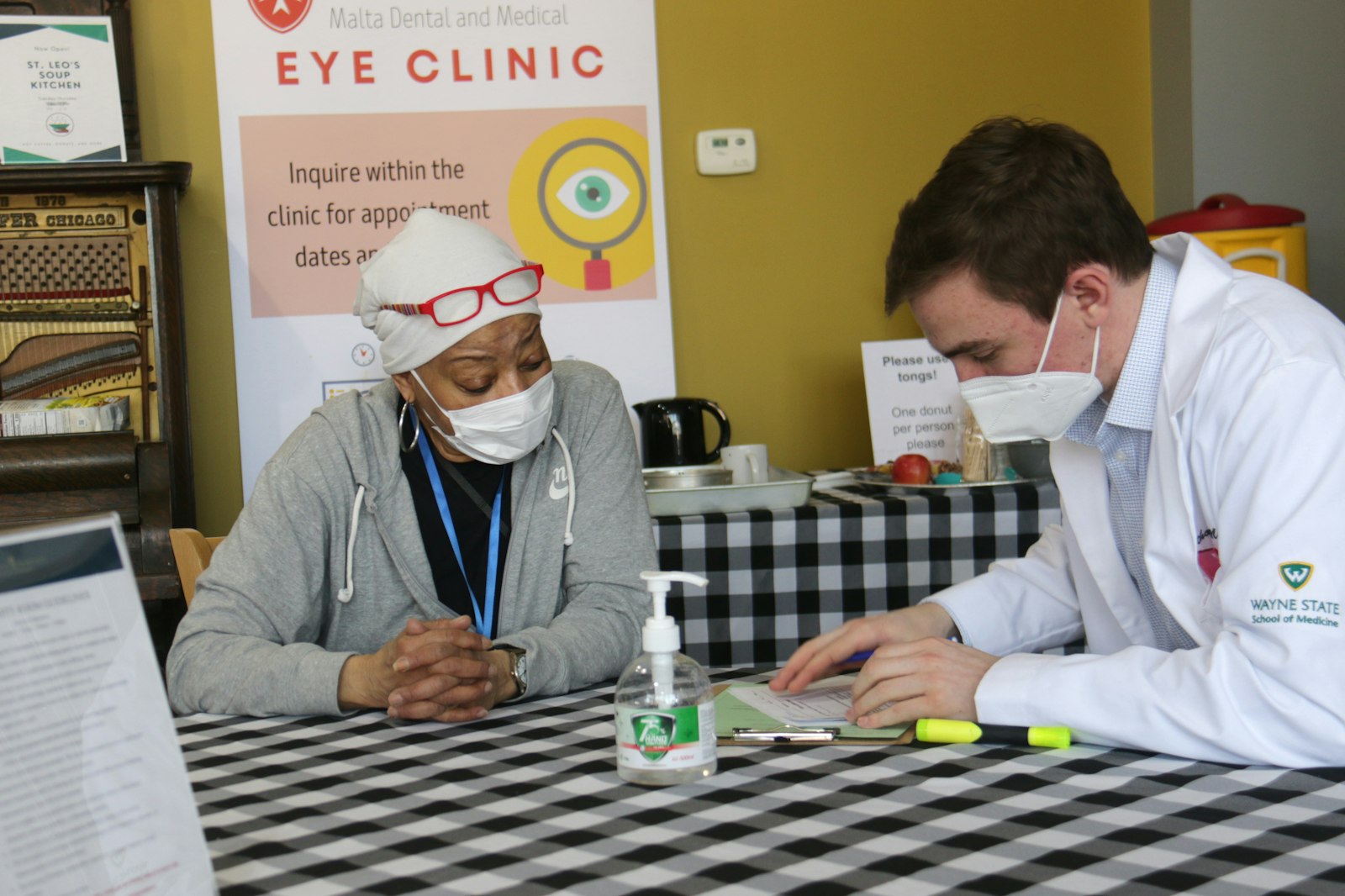 "I'm having my eyes examined because I'm a diabetic and wear glasses every day," Anderson said. "They told me I was going to be the first patient, and whatever the doctor finds, he'll write it out for me. It's been a long time, maybe two or three years since I got my eyes checked.
"It's great this clinic is right here on Woodward, so you don't have an excuse to not get your eyes checked anymore," Anderson added. "When I heard about it and saw the flier, I said I was going to the first one. And this will be a big help for everyone."
Adding eye care is in line with the Malta Clinic's founding mission, Larabell said, ever since the ministry started in 2004 in the basement of the former St. Leo Church on Grand River Avenue.

"We definitely can serve more people at this new location than when we were in the basement at St. Leo, where we had no lift and had a hard time getting people up and down the stairs," Larabell said. "I've been really impressed with how well Catholic Charities and the Malta Clinic work together. It's a synergistic operation. We help each other, and we help each other's patients. It's been absolutely amazing, and a dream I've had for a long time."
Malta Dental and Medical Clinic
To learn more about the Malta Dental and Medical Clinic at the Center for the Works of Mercy on Woodward Avenue in Detroit, visit https://maltaclinic.org.
Copy Permalink
Christian service