Since the 1980s, students and volunteers have spread holiday joy by decking out the 120-acre campus with thousands of lights
WEST BLOOMFIELD TOWNSHIP — Over the last 35 years, neighbors of the Orchard Lake Schools' sprawling, 120-acre campus have grown accustomed to its annual Christmas light display, which is visible from the surrounding roads and even from across the lake itself.
The tradition, which began in the late 1980s by Robin Goddard, a longtime fixture at the schools who currently works for the athletics department at St. Mary's Preparatory, started with decorations in the campus' Marian grotto. Year after year, Goddard has collected more lights and more decorations, spreading holiday joy in the form of more than 100,000 lights across the campus with the help of students.
Over the last two years, thanks to Lisa Gray, assistant director of development for the Orchard Lake Schools, the tradition has grown into a larger-than-life Christmas celebration, gathering current students and their families and alumni together around a massive Christmas tree in the center of campus.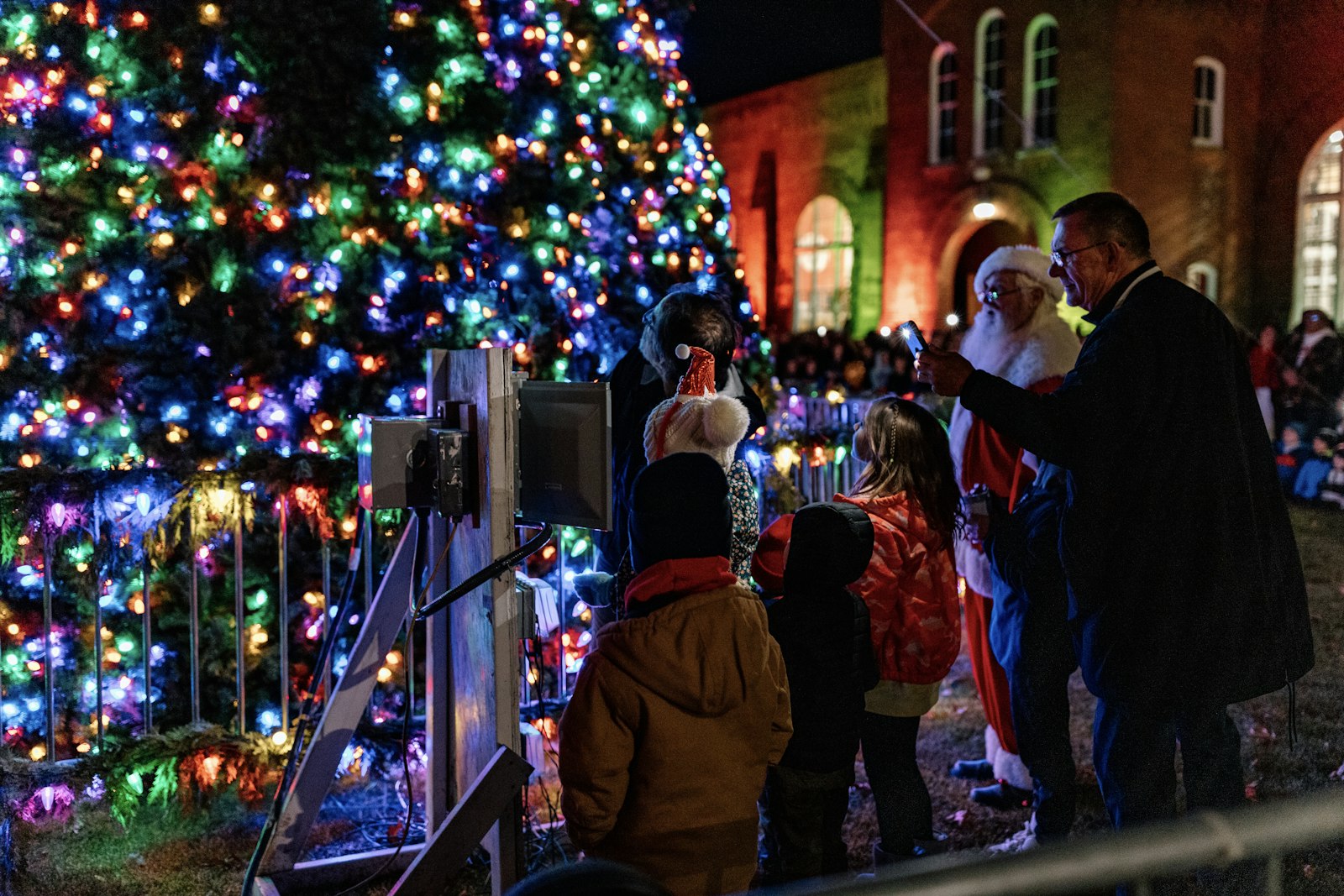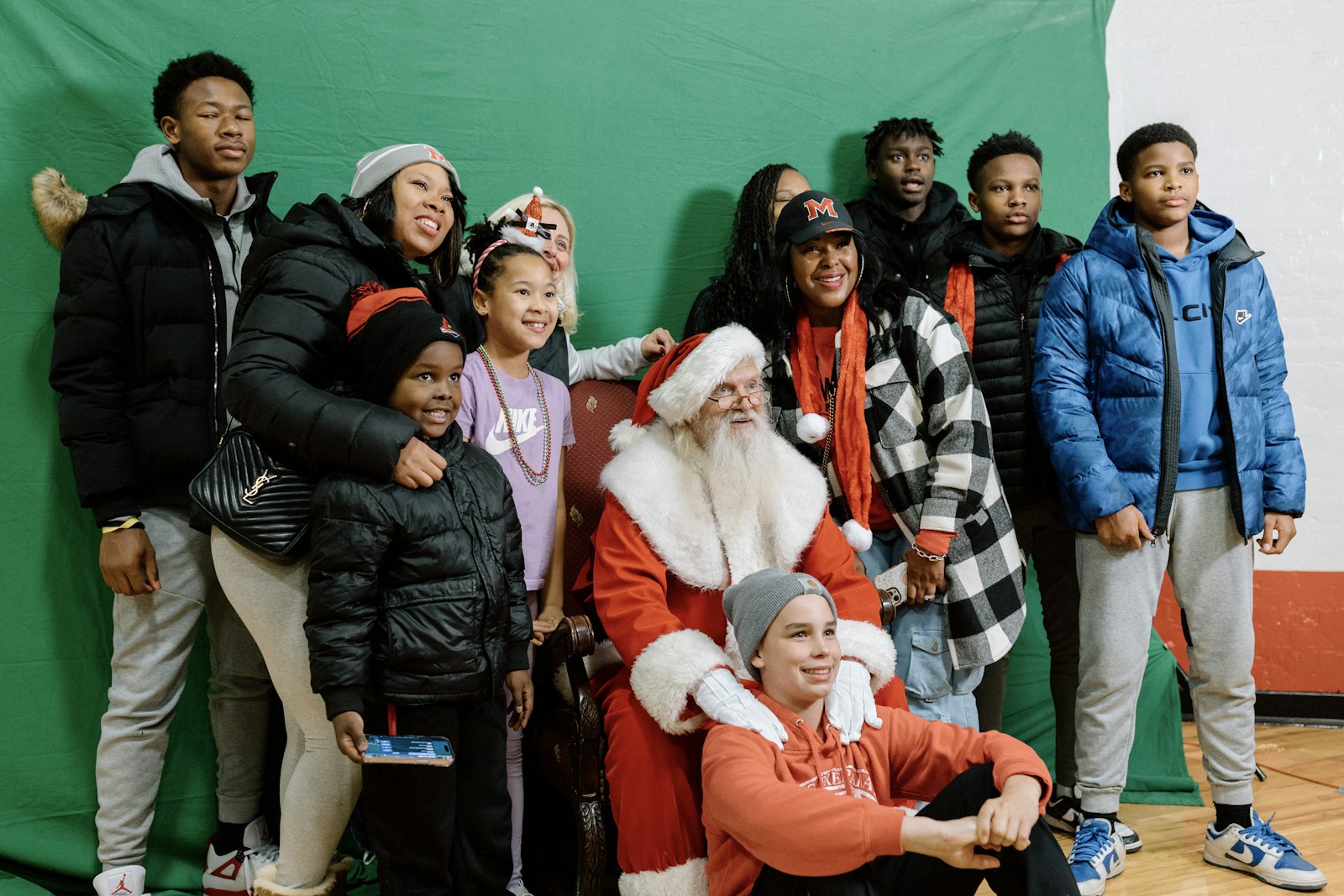 On Nov. 19, between 500-600 Orchard Lake Schools community members took part in this year's "Mingle All the Way" celebration, which included food, crafts, a raffle, a performance from the school band, photos with Santa and his elves, live reindeer petting, and, of course, the lighting of a nearly 30-foot Christmas tree.

The event also included a Christmas marketplace featuring 14 vendors selling items from school merchandise to mittens, barbecue sauce, Polish pottery and fudge.
Goddard, who declined to be interviewed for this article, has St. Mary's Preparatory students help with the decorations, which begin weeks in advance of the event, Gray said.
"He decorates in conjunction with all the kids on campus," Gray said. "He has such a passion for Christmas and all the festivities, lighting and that kind of stuff, and he has a great passion for working with the kids. It was a great way for him to get the kids involved in helping him. He loves doing this."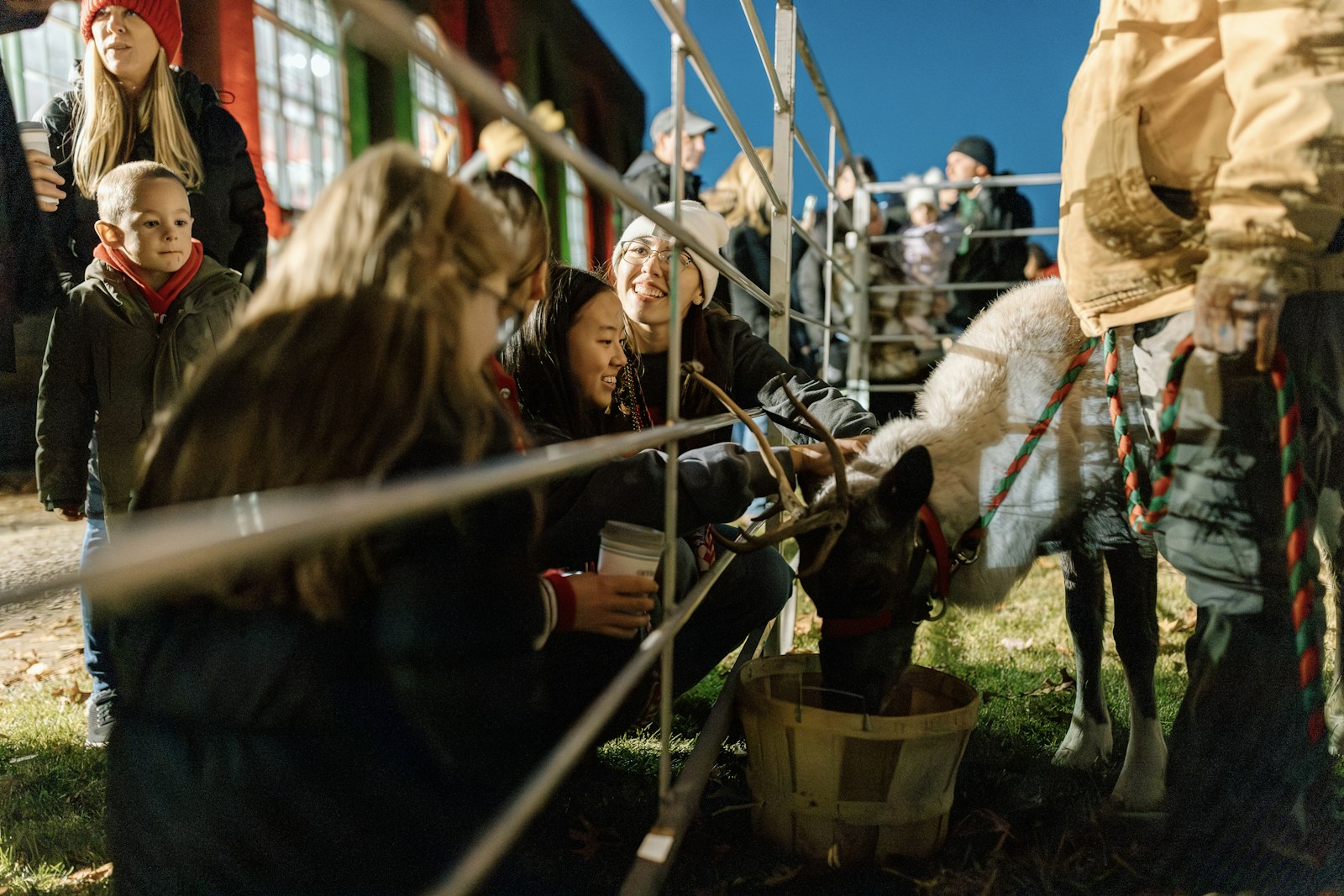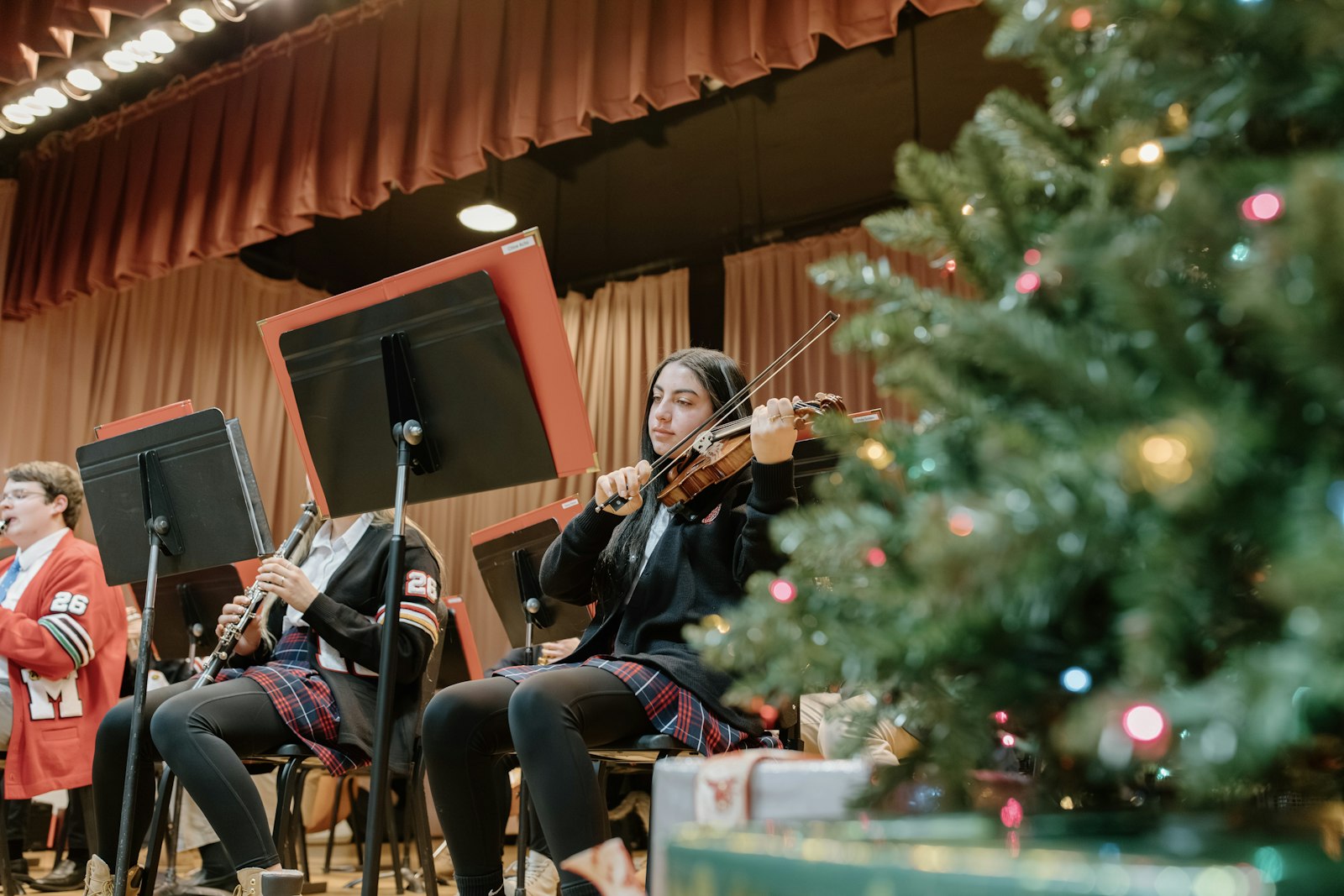 Students help Goddard — whom they call "Mr. Robin" — during their study hall to hang hundreds of thousands of lights up around campus, and donors contribute throughout the year to the lighting fund, Gray explained.
Goddard, whom Gray said prefers to deflect attention away from himself, enjoys the days leading up to the event and the day of the event itself, taking pride in the students' involvement and making sure it's a spectacular event for all involved.
"(Goddard) has probably been to Bronner's (CHRISTmas Wonderland in Frankenmuth) at least 15 times in the past couple of weeks," Gray laughed, speaking to Detroit Catholic in the days before the event. "This week alone, he has been there six times."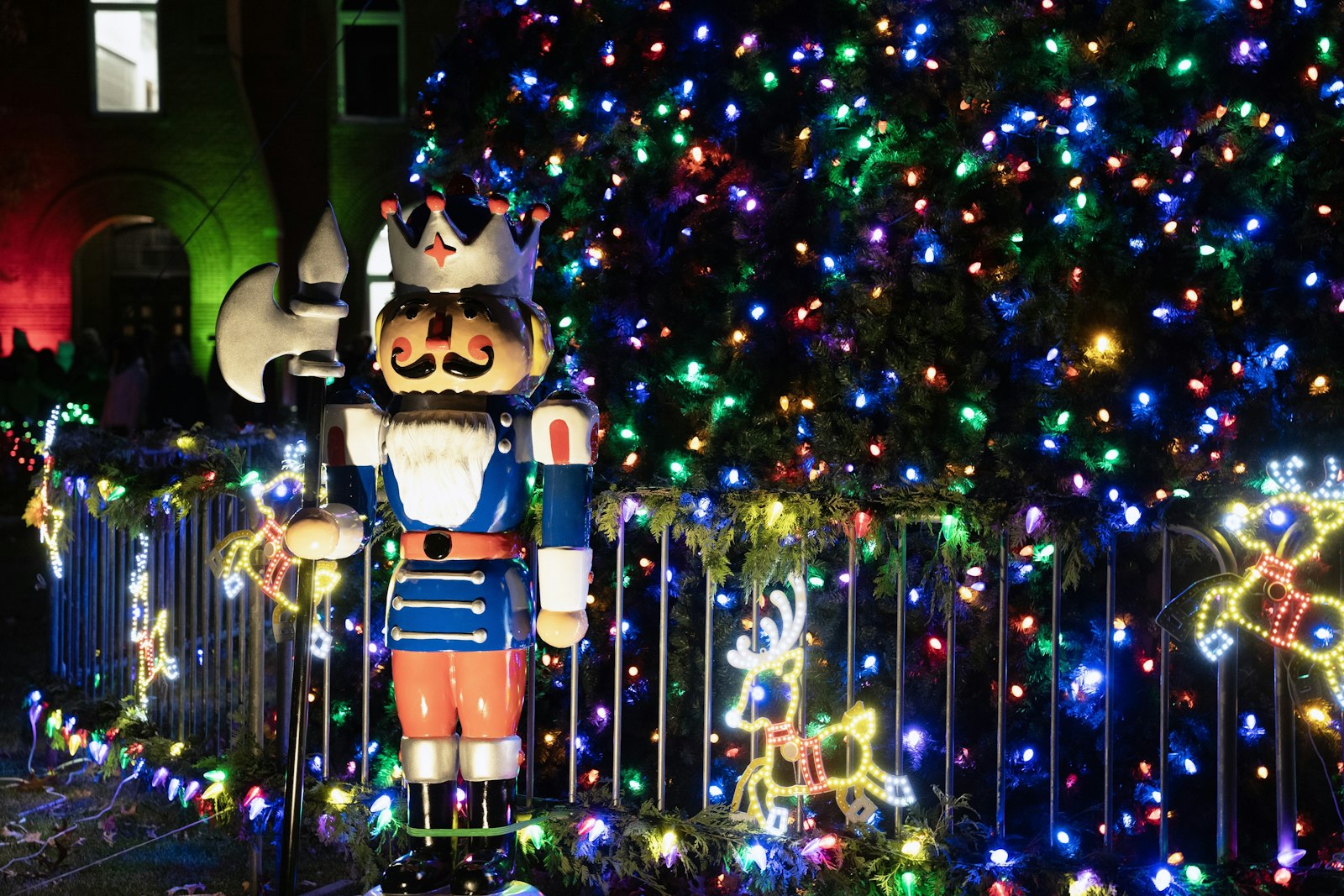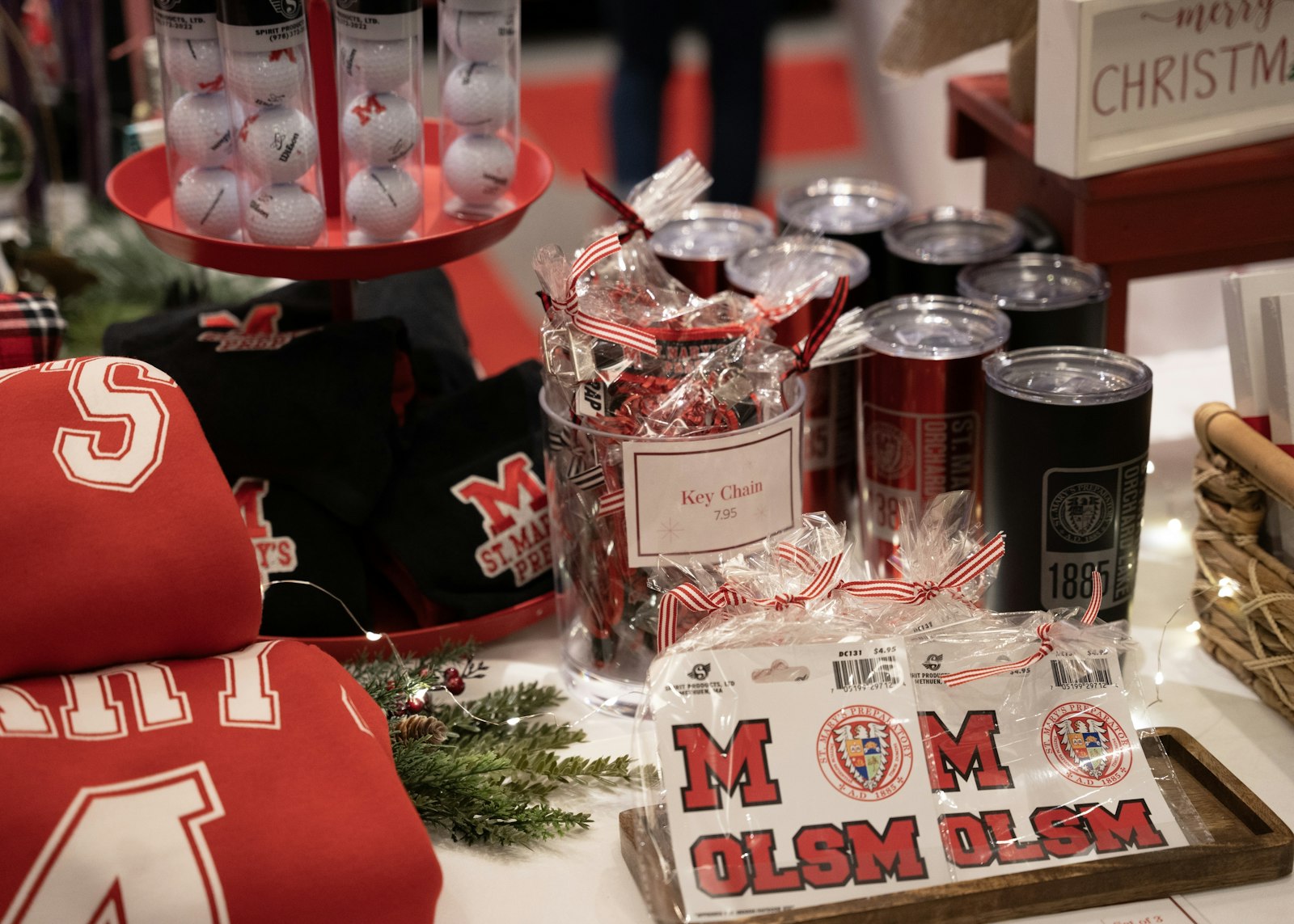 Bryan Gray (no relation to Lisa Gray) graduated from St. Mary's Preparatory in 1999 and is currently president of the Orchard Lake Schools Alumni Association. He remembers decorating the campus alongside Goddard when he was a student.
"It was really whoever was in the good graces of Robin, so Robin hand-picked certain kids that were good kids that he wanted help from," Bryan Gray explained. "It was totally voluntary."
Bryan Gray said the lights have become iconic in the area.
"You can see them from the lake, see it from Commerce Road, from Orchard Lake Road, and I think everyone who lives in this area is just somewhat connected to it and thinks of it as iconic," Bryan Gray said. "Robin has done such a good job maintaining this tradition for the school and for everyone around."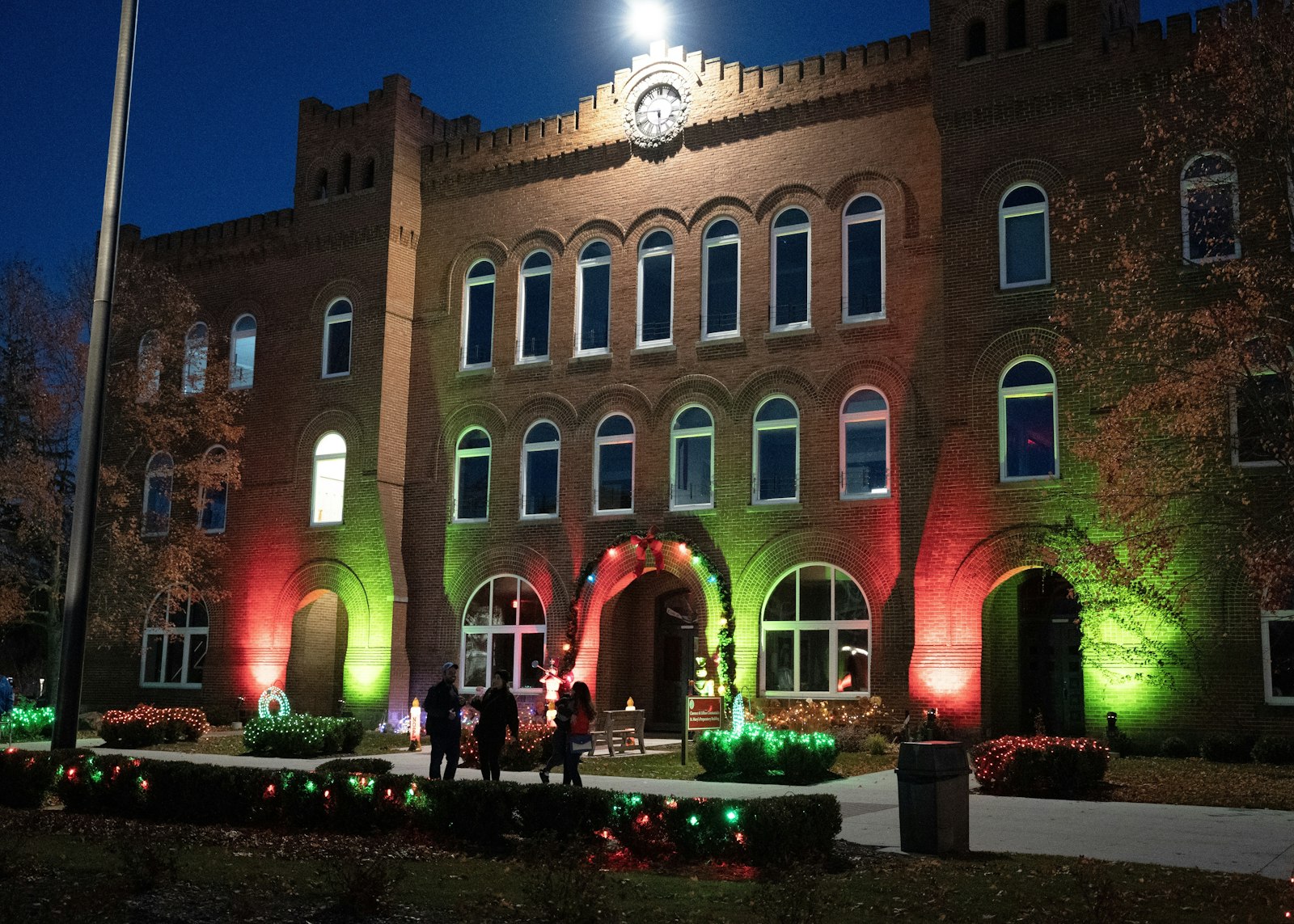 While the entire event is fun for the whole family, students and alumni agree the highlight is the lighting of the Christmas tree, which takes place after dark.
"We have Fr. Bernard Witek (SDS, director of the St. John Paul II Liturgical Center on campus) bless the tree, and there are several kids picked who light the tree with Santa," Lisa Gray explained.
Following the tree lighting, members of the Gospel choir from Family Victory Fellowship Church in Southfield led the crowd in a Christmas sing-a-long.
For students, the event is an opportunity not only to see their friends and enjoy a holiday tradition, but to show what the school is capable of.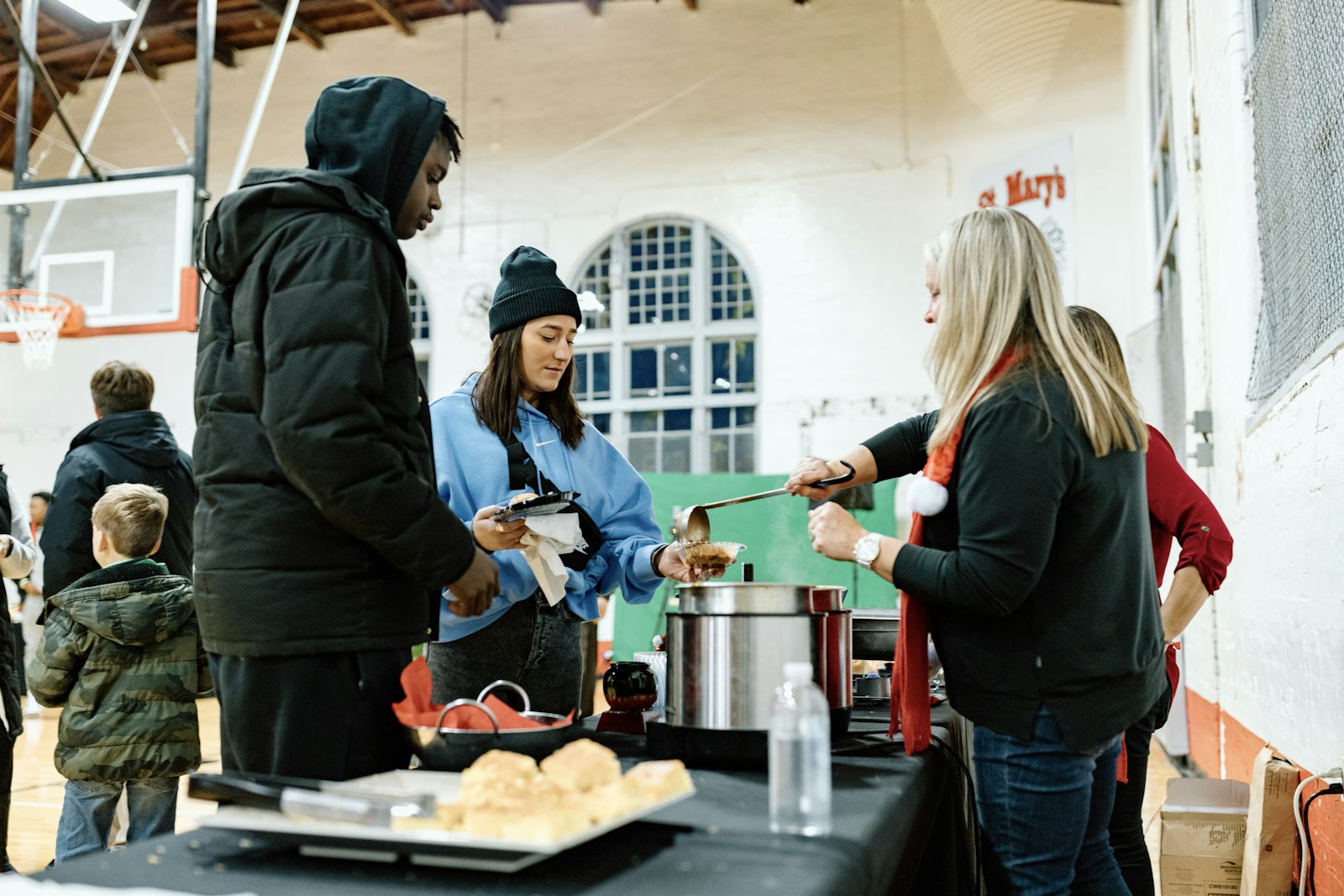 "I really love that they do this. It's so fun, and it's better for St. Mary's because it just shows a lot about our character and how we like to celebrate the holidays," St. Mary's Prep ninth-grader Sophia Markoz told Detroit Catholic.
Juniors and twin sisters Amelia and Miriam Czarnik volunteered to dress up as Santa's elves; they passed out candy and took pictures with children in attendance.
"This event is really important because of what it means to a lot of families, and I think it's really cool to see all the students come together and enjoy it," Amelia Czarnik said. "I just think it's really incredible to be able to put this together and then make an experience for younger children."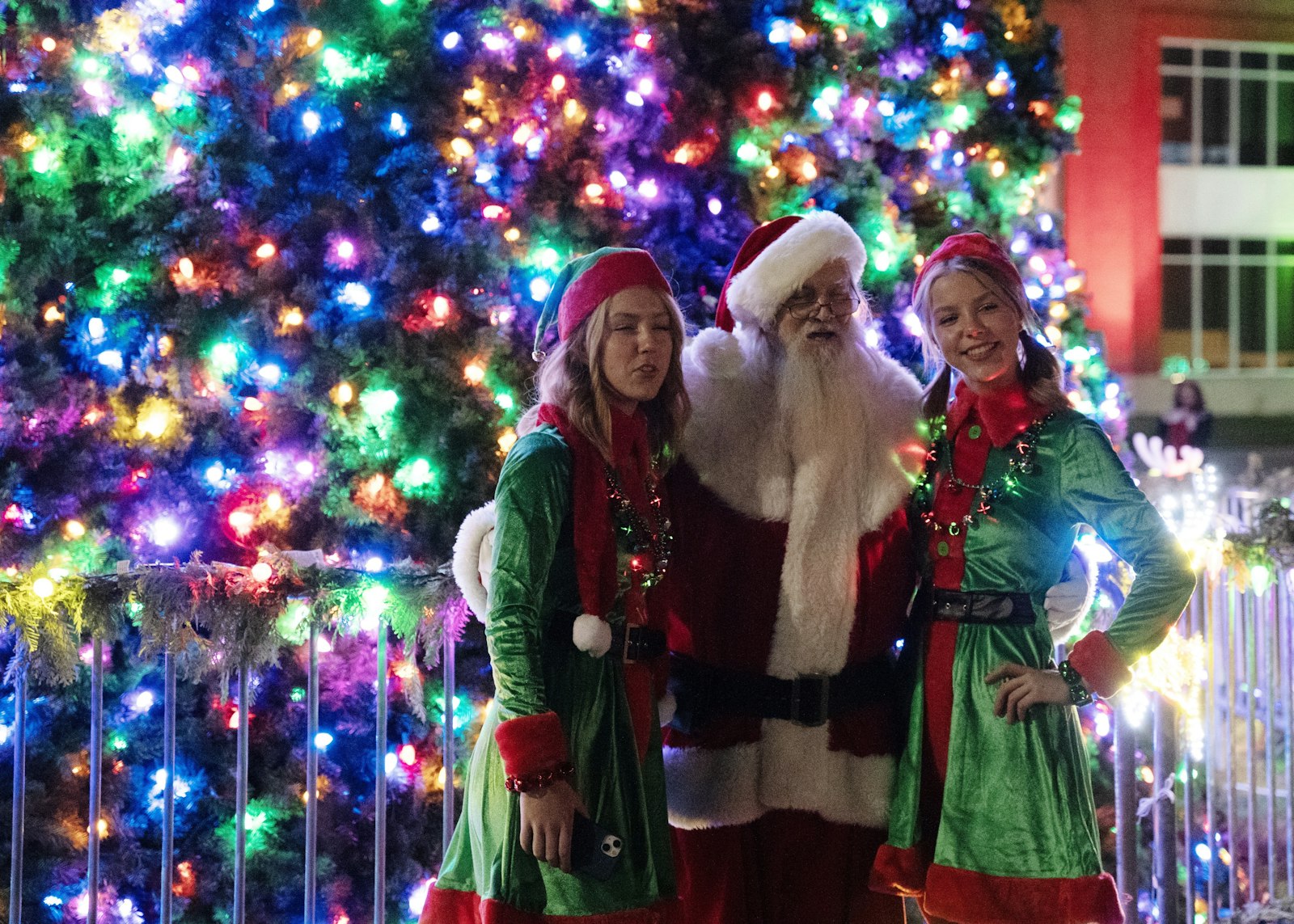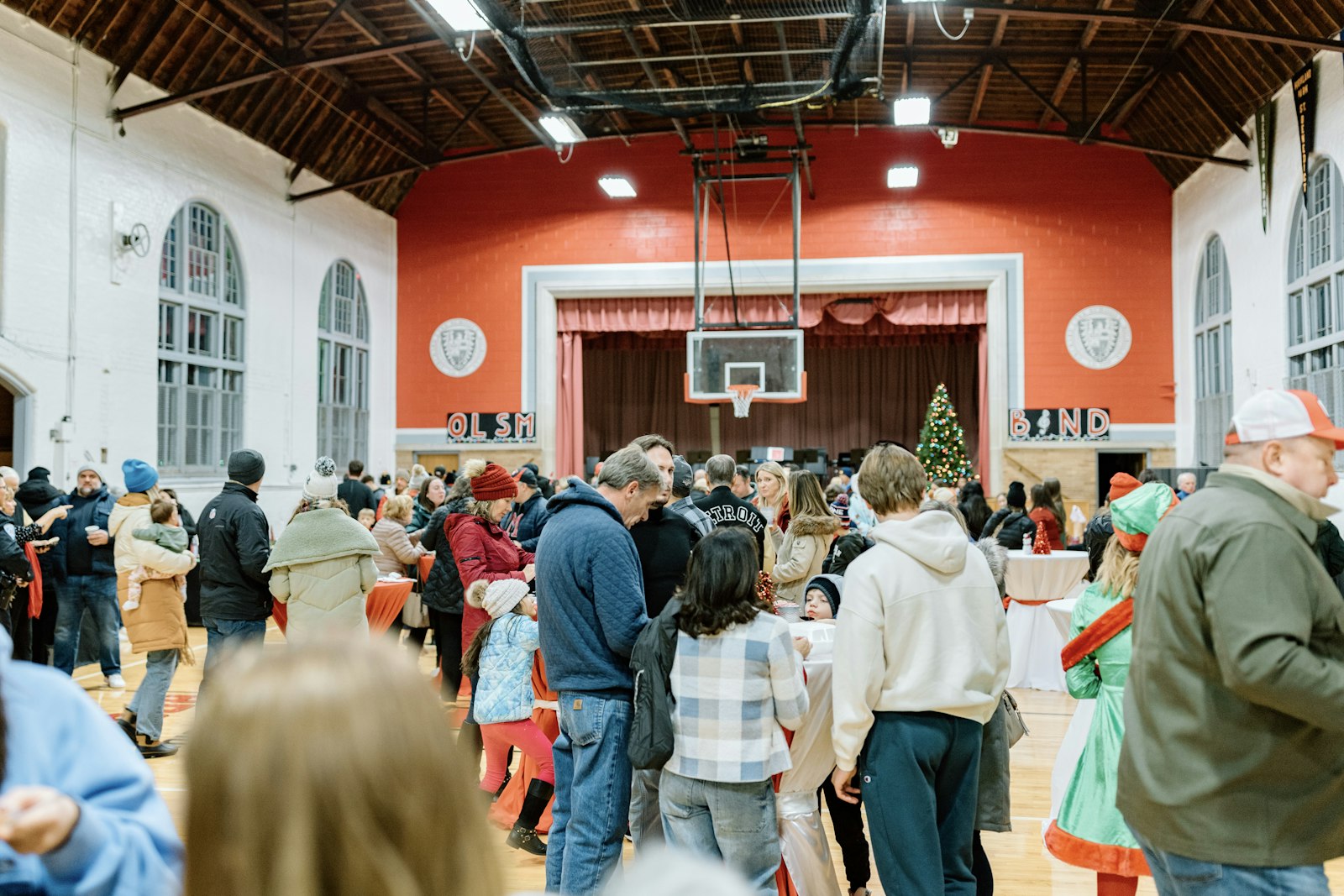 Lisa Gray said the school welcomes donations in order to keep the event free of cost and focus on community-building.
"Everybody coming together to celebrate the Christmas season, really, that is the wonderful part of it," Gray said. "You can see the joy on the kids' faces when they come, and it helps build comradery between all the different families."

Copy Permalink
Catholic schools
Christmas