Ever since 'Grandma Sandy,' Wardowski family has seen members graduate from Madison Heights school for six decades
MADISON HEIGHTS — School's out and the halls are empty at Bishop Foley Catholic High School in Madison Heights, but if walls could talk, they might tell you about the generations of a family who has had members graduate from the school every decade since the 1970s.
The Wardowski family's long-standing tradition of Bishop Foley graduates began in 1979, when Debbie (Wardowski) Redding first graduated; most recently, her niece, Melanie Moore, graduated in May, making her the 18th member over six decades to follow in her family's tradition. The school's motto of "Faith, Family, Foley" is especially true for them in every sense of the word.
Julie (Wardowski) Moore, Class of 1988, is one of six Wardowski children. Her oldest sister, Debbie, was the first to attend and graduate from Bishop Foley, with the rest of her siblings to follow in the 1970s, '80s and '90s. Their mother, Sandra Wardowski, was also head of the cafeteria lunch program for many years and was affectionally known as "Grandma Sandy."
Sharon (Wardowski) Doxen, Class of 1981, said it was only natural that she and her siblings attended Bishop Foley. "It wasn't really a choice of different schools at that time," she recalled. "Everyone from St. Dennis (in Madison Heights) and Guardian Angels (in Clawson) went to Foley — those parishes were feeder schools. We, of course, wanted to continue with our St. Dennis friends and go to Foley."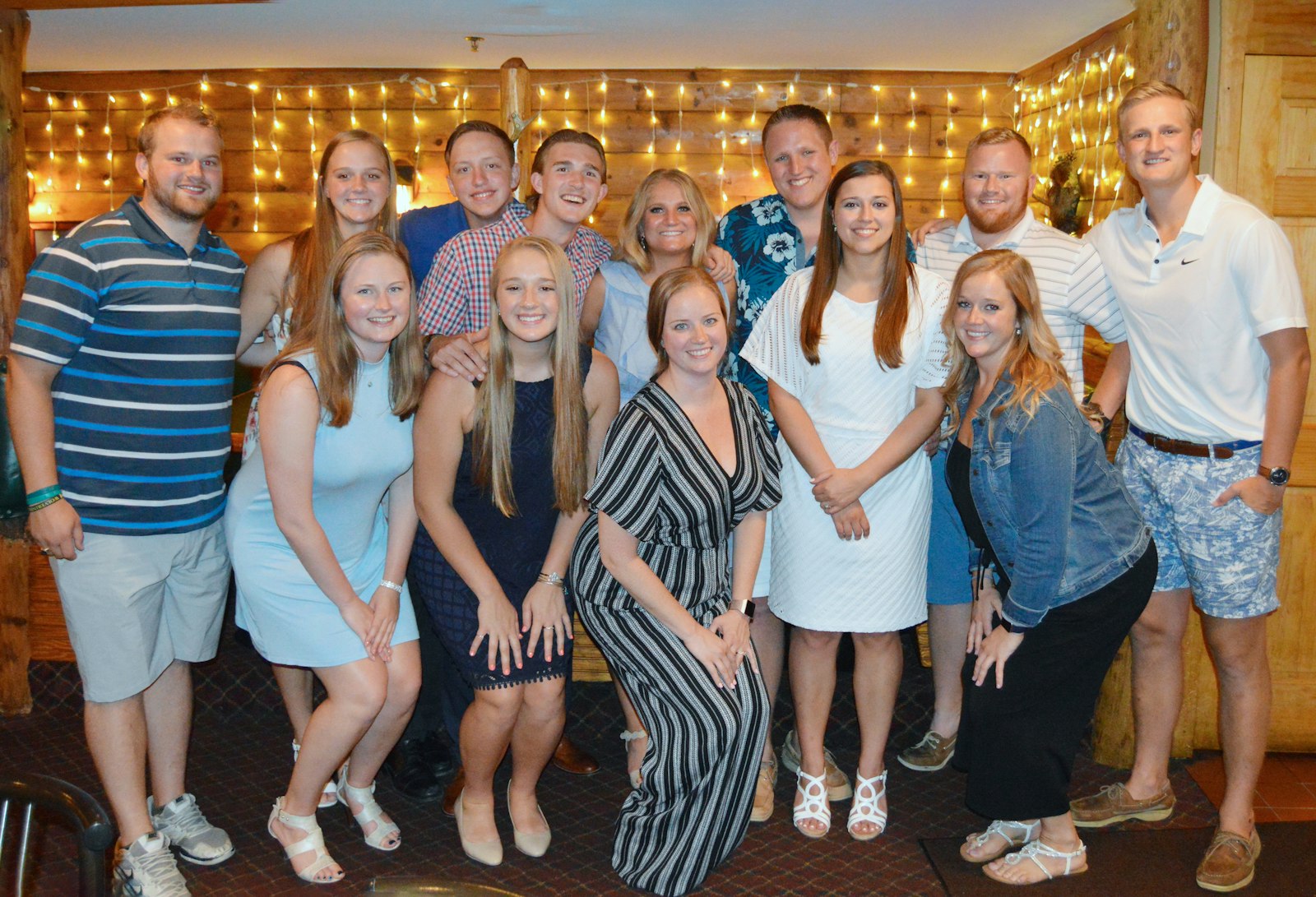 Attending a Catholic high school meant having to sit down and plan for it financially, too. "It was more a matter of could we afford it?" Doxen said. "Mom and Dad sat Debbie and I down and we discussed sacrifices and that a portion of our paper route money would need to go to help with tuition. That's why I dropped out of playing basketball my freshmen year — we had two large paper routes to cover."
Although "Grandma Sandy" embraced her Foley family after being on staff for 12 years, she eventually left to watch her first grandchild, Jessica (Redding) Ortisi, who would later graduate from Foley in 2009. She was followed by her 11 cousins, all of whom became Foley alumni spanning three decades: 2000, 2010 and 2020.
Ortisi, who had her first child June 10 with husband, Joe Ortisi, said they plan to carry on the family's high school tradition when the time comes. Foley runs strong in their family already: Not only are she and Joe Ortisi high school sweethearts, but Joe's father, Deacon Russ Ortisi, is also a 1983 Bishop Foley graduate.
In addition, Joe and Jessica Ortisi are not the only sweethearts to have met and married from Bishop Foley: Her brother, Stephen Redding (Class of 2014), and cousin, Dominic Doxen (Class of 2013), and their wives are also BFC alumni.
"I appreciate the Catholic education I received not only because of the smaller class size but also because of the individual attention," Jessica Ortisi said.
"Foley had a huge part in the development of our adult faith and how we plan to raise our baby … we don't know yet if it's boy or girl," she said and laughed. "We are so lucky; I say to people that I grew up with my cousins like I grew up with my siblings … we are that close and we have that idea instilled in us, too."
She is anticipating the day her child attends Foley and wondered whether it will be similar to her own experience: On her first day of freshman orientation, "my mom came and there were a lot of her own classmates dropping off their own kids!"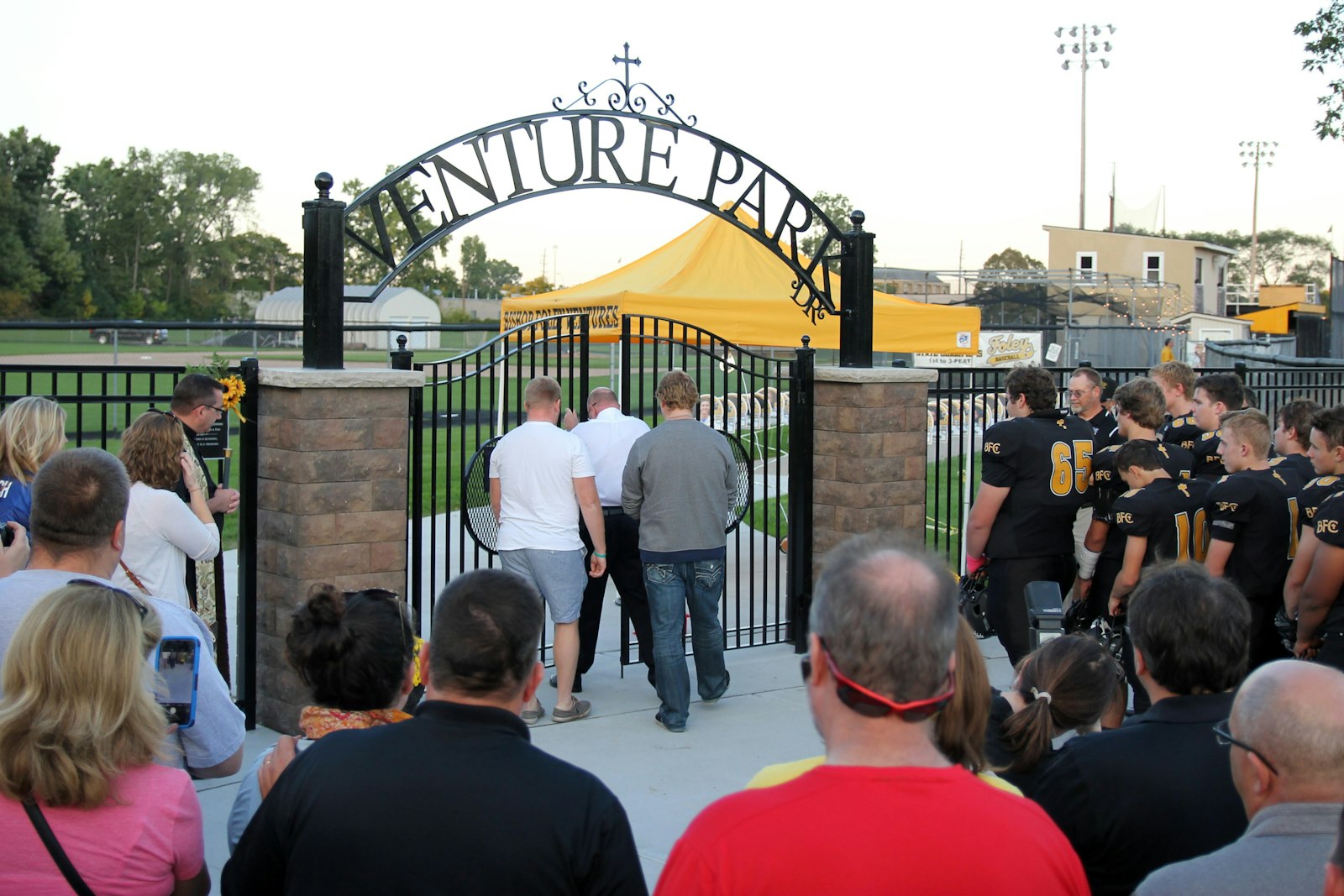 She added, "Back then, I didn't realize what the meaning of a Foley family was, and nearly 15 years since my own graduation, I'm now thinking of that: When I come back, will there be people when we were in high school that we'll see dropping off their own kids, too?"
Their steadfast faith, which they attribute to their education at Bishop Foley, had helped them get through some difficult days, said Ortisi's aunt, Julie Moore.
"My dad died when I was 24," Julie Moore said. "That was devastating, but we have always been taught that God has a plan for us, and nothing we can do will change that. My parents also taught us that God will always provide for us. And He has."
Though her sister, Debbie Redding, died in 2016, their faith helped to ease their heartbreak. "Life took another turn for all of us," she continued. "We were all with Debbie when she took her last breath, and we all experienced a moment with her that none of us will ever forget."
Prior to her anointing, "Debbie opened her eyes and looked around the room at all of us and spoke: 'All I ask of you is forever to remember me as loving you.'"
"She then closed her eyes and took her last breath," Julie Moore recalled. Their family also had bracelets made with "#debbiestrong remember me as loving you," which she's worn to this day.
Bruce and Julie Moore's daughter, Melanie Moore, is the youngest of three siblings, and the family's most recent Bishop Foley graduate. Melanie Moore, who made history at the school having scored more than 1,000 points over her four years playing basketball, will be attending Rochester University this fall. She said she is proud to carry on the family's school tradition.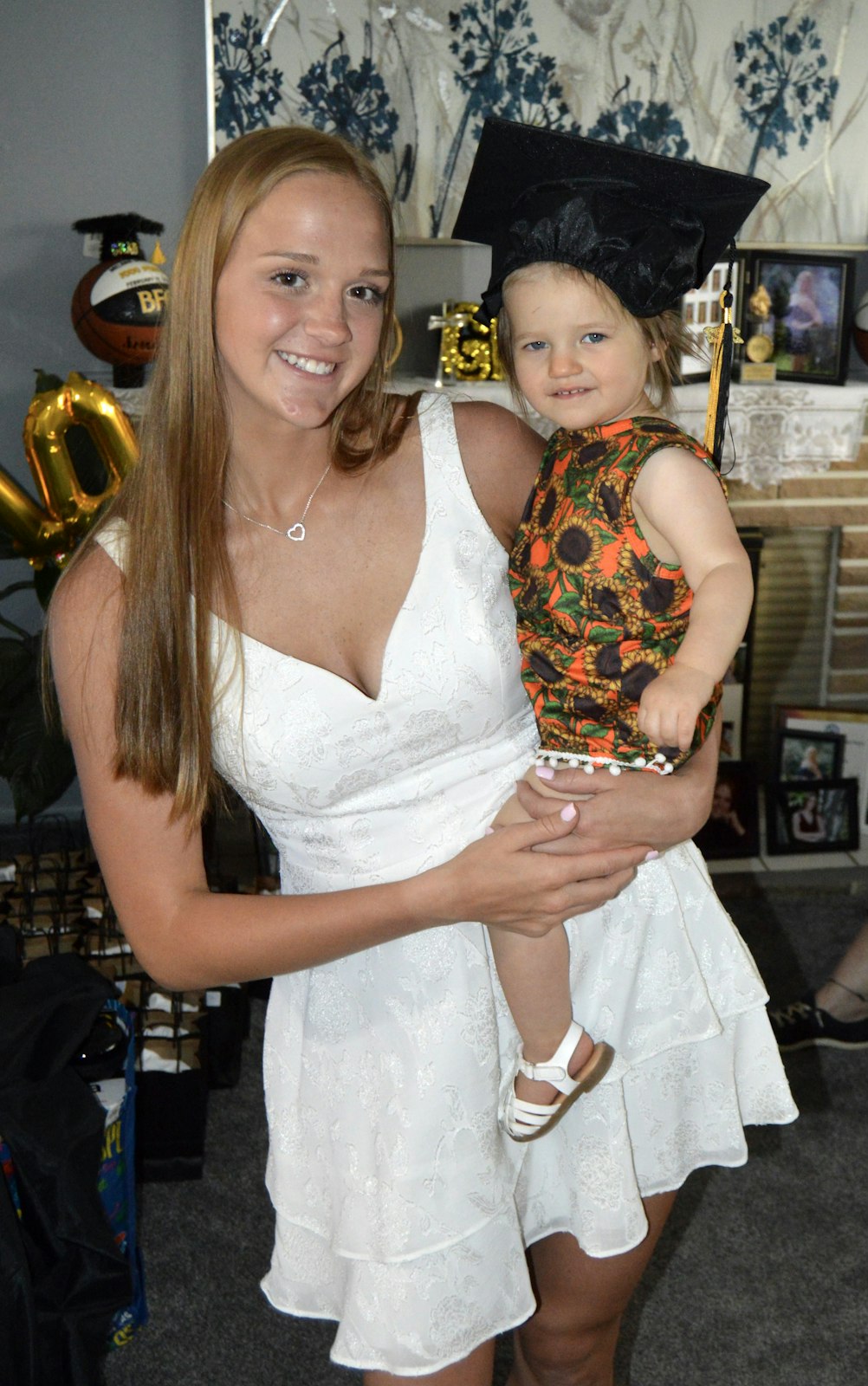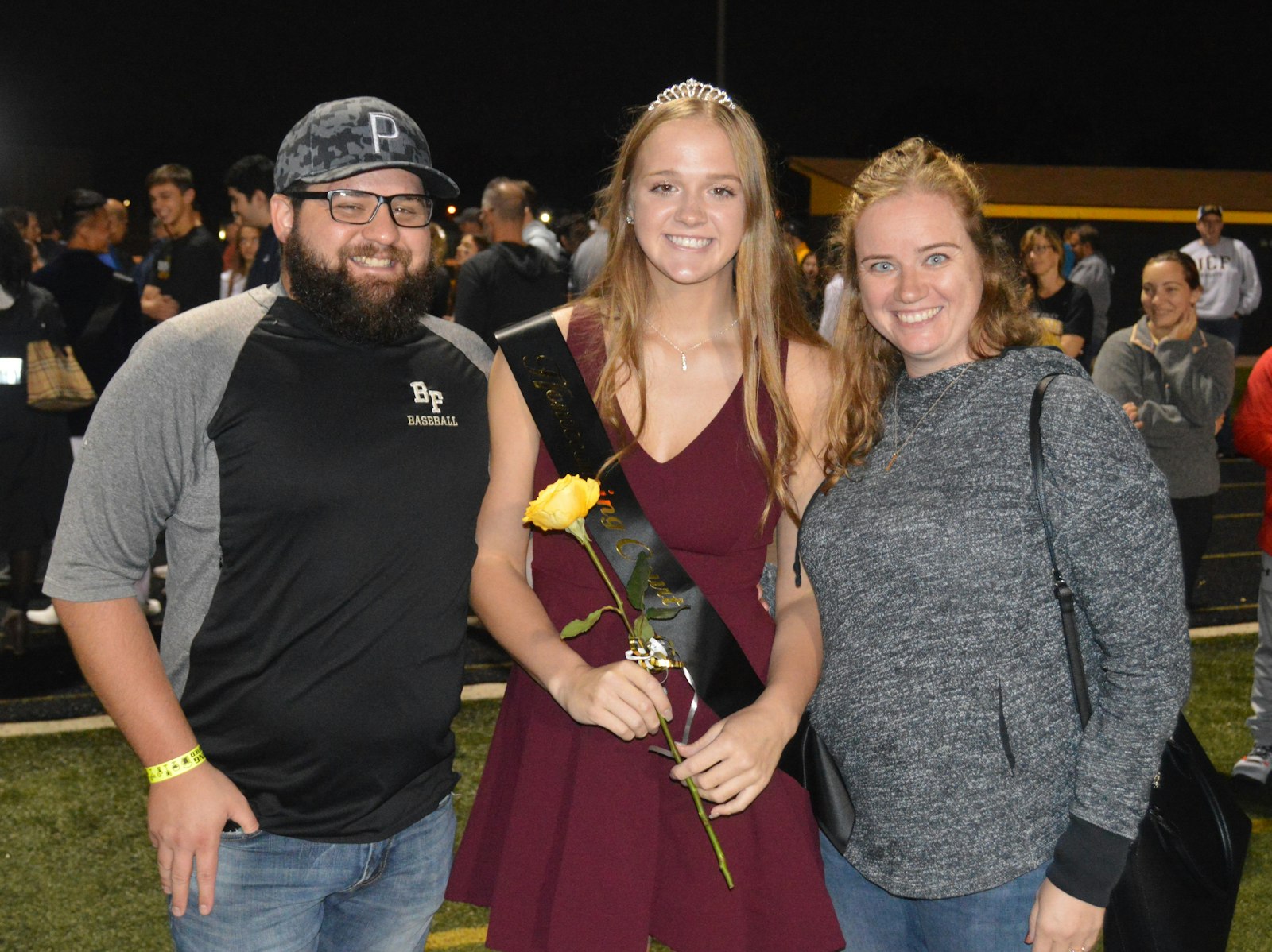 "I am happy I went to Foley because I was able to build lasting friendships and meet a lot of new people," Melanie Moore said.
She's going to miss her school but made some great memories. "My senior year basketball season is my favorite memory because we got to experience many things that most teams dream about, and I was able to do it with my second family," she said, referring to her team making it to the Final Four.
Frank Accavitti is in his fifth year as principal at Bishop Foley Catholic, after having served as assistant principal for three years prior. "I knew right away there was a legacy, and I'm proud that we, as an institution, have shared such a connection with this family," he said.
He met "Grandma Sandy" at the school's first Grandparents' Day where he learned about the 12 years she spent on staff, and her children and grandchildren who were Foley graduates.
"The Wardowski-Redding-Moore-Doxen clan may be our most storied legacy family, to the point that when the youngest of Sandra's grandchildren graduated this year, I made a point to state in my commencement remarks that there were 'No more Moores,' but there are many families who come to BFC, and come back, again and again, because of the connection between our family and theirs," he said.
"Over my years, I met almost all of those children and grandchildren, as they all come back for Foley events, serve on the school advisory board, and lend their time and skill to fundraisers," he said.
They are a testament to what Bishop Foley is about, Accavitti added. "The Foley family is a part of each of us, and members of it feel a deep connection to the grounds, the events, and the traditions we hold dear," he said. "I'm very proud to be a part of that, as it is evidence that here at BFC, we truly bring a foundation of faith, and connections for life, to each of our students and their families."
An earlier headline on this story misidentified Bishop Foley's nickname, which is the Ventures. Detroit Catholic regrets this error.
A true 'Foley family'
Stemming from the 1970s, the Wardowski family has had 18 family members to graduate from Bishop Foley Catholic High School in Madison Heights, spanning six decades to its most recent graduate this year.
Debbie (Wardowski) Redding (1979)
Sharon (Wardowski) Doxen (1981)
Ken Wardowski (1984)
James Wardowski (1985)
Julie (Wardowski) Moore (1988)
Kathy Wardowski (1991)
Jessica (Redding) Ortisi 2009
Danielle Redding (2010)
Aloysius Redding (2012)
Dominic Doxen (2013)
Stephen Redding (2014)
Kristin Doxen (2014)
Katarina Wardowski (2016)
Jacob Doxen (2017)
Ian Wardowski (2018)
Zachary Moore (2019)
Kayla Moore (2020)
Melanie Moore (2022)
Copy Permalink