More than 400 young people join annual Martin Luther King Jr. Day of Service at sites across Archdiocese of Detroit
WHITE LAKE — On Jan. 16, the nation celebrated the life and legacy of the Rev. Martin Luther King Jr., who espoused nonviolent social change and racial equality.
Over the preceding weekend, nearly 400 teens from 12 vicariates across the Archdiocese of Detroit gathered with their peers to participate in service projects ranging from food and coat drives for homeless shelters and food pantries to writing cards for those in nursing homes — all done in the name and spirit of King.

Coordinating the service day, the Archdiocese of Detroit's Office of Evangelical Charity and Office of Youth Ministry offered youth groups and parishes suggestions for service projects and gave each group t-shirts and a prayer to start the day.
"(Dr. King) said that the Church in the world is supposed to make a difference," Auxiliary Bishop Donald F. Hanchon said in his homily given during the Mass for Justice and Peace in honor of the Rev. King at the Cathedral of the Most Blessed Sacrament on Jan. 16. "You should (be able to) note the presence of the Church in the neighborhood. The neighborhood should be different precisely because the Church is there."
Service in the name of the Rev. King is important because his actions demonstrated evangelical charity, Deacon Fred Bilotto, associate director of evangelical charity for the archdiocese, told Detroit Catholic.
"Service requires us to give something of ourselves," Deacon Bilotto explained. "Any time we serve, we emphasize evangelical charity in the archdiocese because we are not just giving things to people to meet their material needs. We are distinct from secular charitable efforts in that we are bringing Christ along with us."
King dedicated his entire life to serving others, seeking to right wrongs and battle against injustice, Deacon Bilotto said. As he served, he brought Christ with him.

Teens from the National Shrine of the Little Flower Basilica in Royal Oak literally took to the neighborhoods for their service project.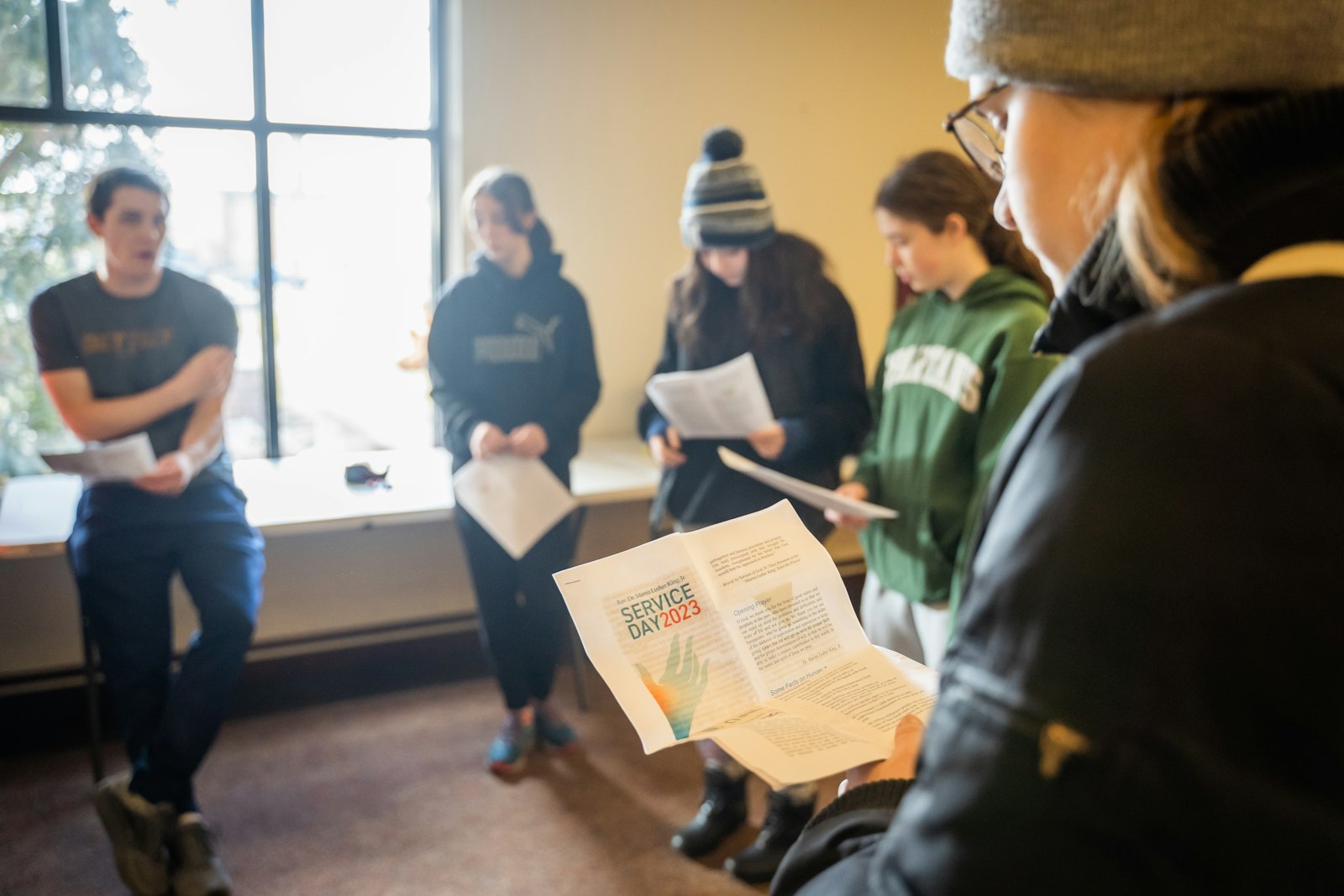 Teens were split into teams and given grocery carts to participate in a scavenger hunt, said Brennan McHugh, Shrine's youth ministry coordinator. They were tasked with finding a list of items worth different points and went door to door in the surrounding neighborhood to collect food items and coats the teens would later donate to a pantry in Detroit.

Kiera Tracy, a junior at Royal Oak High School and parishioner at Shrine, told Detroit Catholic that despite showing up door to door without prior notice, the neighborhood donated generously.
At St. Patrick Parish in White Lake, nearly 30 teens began their day with a prayer and then launched into service projects based on the seven themes of Catholic social teaching.
The projects included making cards for the elderly and for first responders, collecting returnables and preparing materials for Sanctity of Human Life Sunday, Jan. 22.
Although the service project lasted no more than an hour and a half, St. Patrick parishioner Isabella Casab said it was a reminder that faith can be lived in daily ways.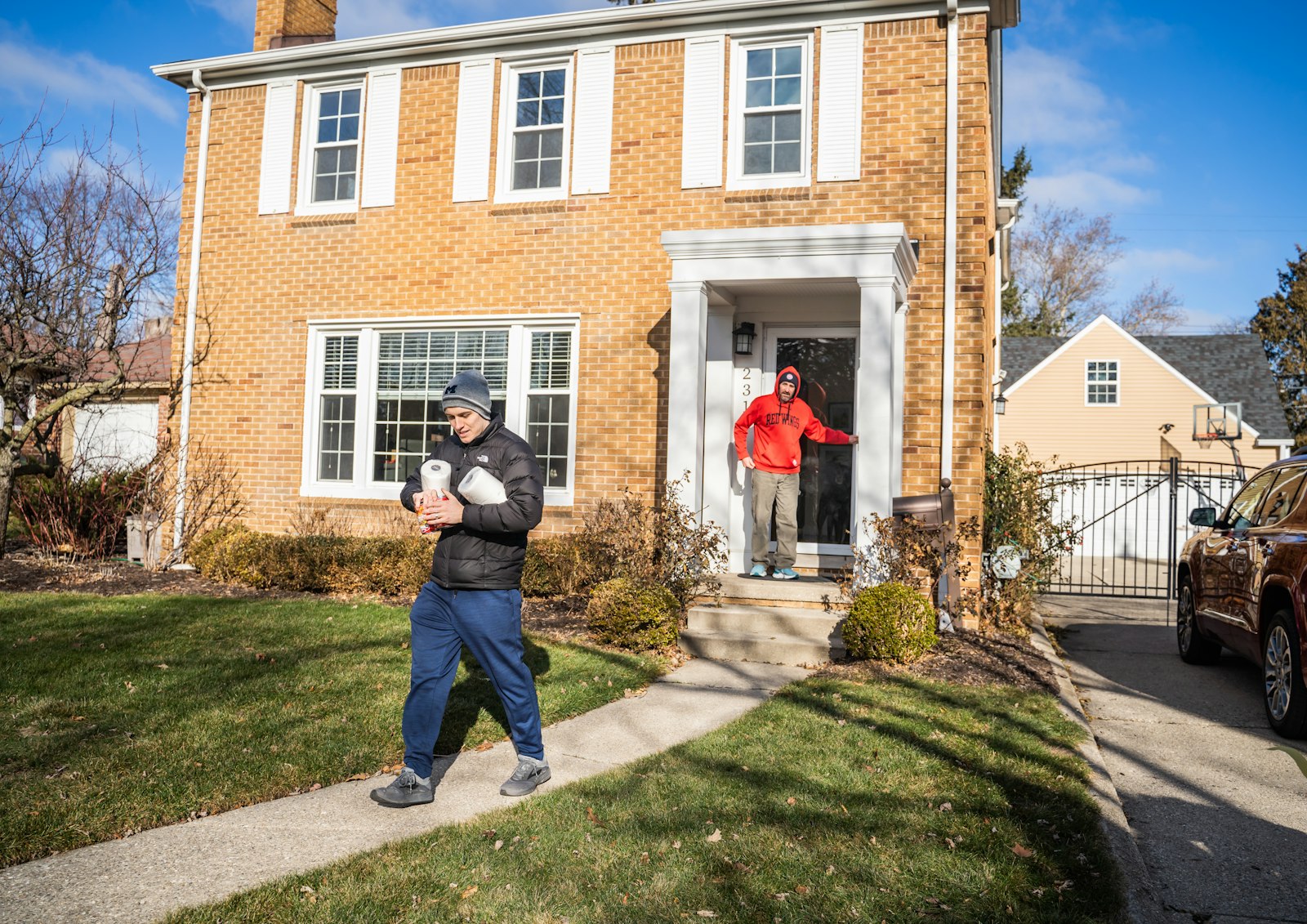 "Your religion can be applied to your life, it's not just something where you have to go to Mass and then go home; you can go out and do things and help people, and that is the best way that you can be a good Catholic," said Kasab, a sophomore at Mercy High School in Farmington Hills.

Julie Cavanaugh, youth ministry coordinator at St. Patrick, said it was important for teens to see the example of the Rev. King as someone who stood up and demonstrated what it is right so that they, too, can emulate that type of service.
"As Catholics, that is who we are: we are people who serve, and that is how people should get to know us. And even though Dr. Martin Luther King wasn't Catholic, so many of his lessons were universal," Cavanaugh said. "His teaching and what he stood for are 'catholic' in the universal sense."
At St. Mary Parish in Port Huron, teens made blankets and created personal hygiene bags to be donated, and wrote cards for the elderly. Sharon Ward, a senior at Cardinal Mooney High School in Marine City and parishioner at St. Mary, helped plan the service day at her parish.
Ward has participated in three Martin Luther King service days, and this is always the most memorable service project she participates in each year, she said.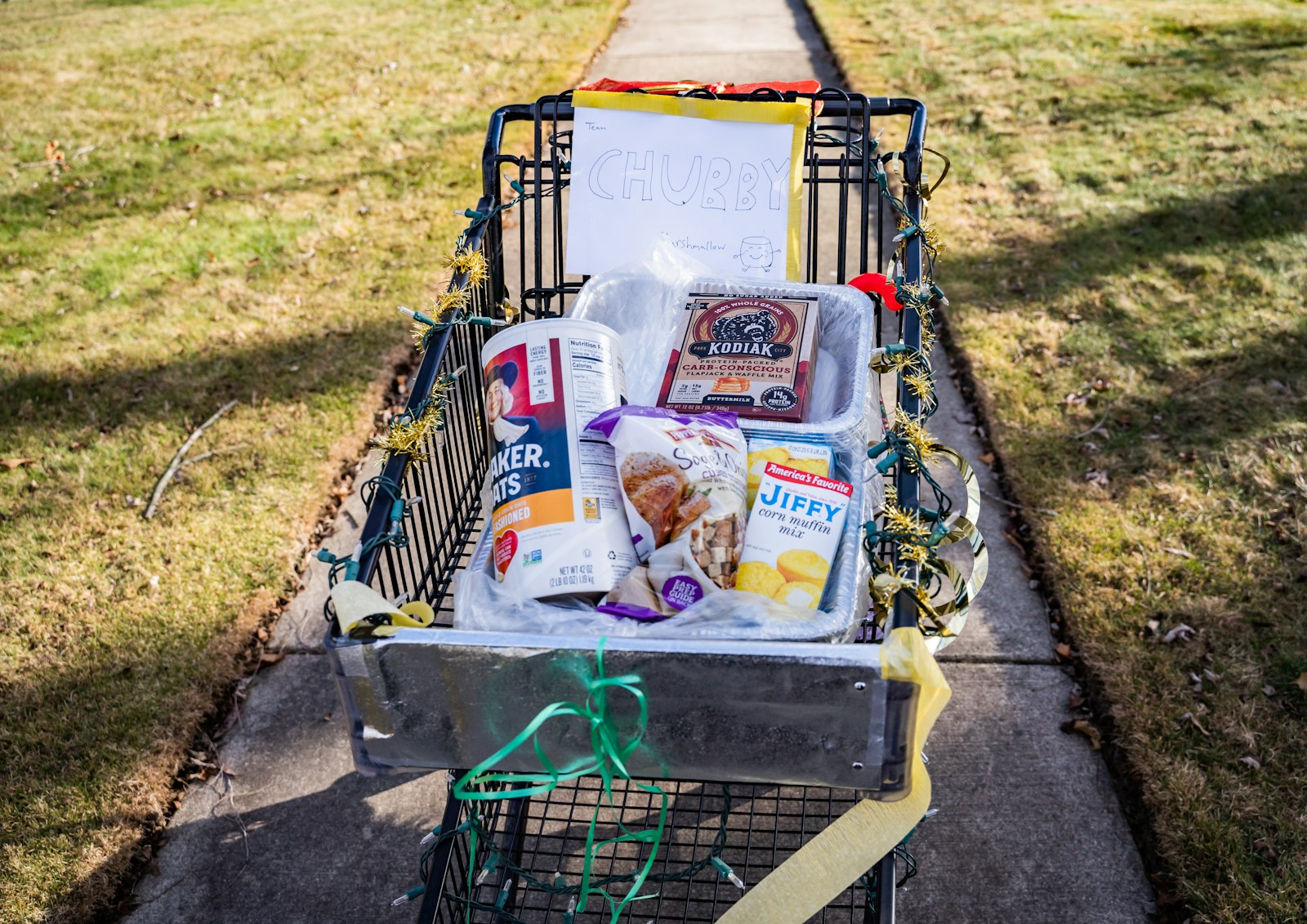 "This is just a reminder of who we are as Catholics," Ward said, "We start out with a prayer reminding us of why we are all there: to treat everyone equally and to remind ourselves that everyone deserves a good quality of life."
While serving others, Ward tries to keep in mind the people who will be blessed by the group's efforts.
"This service project is such a humbling experience, and it reminds everyone who is participating in it what we are truly called to do as Catholics, especially as youth," she said. "We are supposed to bring our light out in the world."

Copy Permalink
Christian service