María Teresa and Rachel Clare, the couple's young daughters, passed away shortly after their birth, but their parents' faith remains
Editor's note: The following story was originally published in Spanish on Detroit Catholic's sister publication, Detroit Catholic en Español.

DETROIT — The moving story of Nicole Duque and Austin LeBlanc, a local pro-life couple and active members of St. Joseph Shrine in Detroit and St. Mary Parish in Wayne, has captured the attention of the community. Both have faced a challenging pregnancy, expecting the birth of conjoined twins with a shared heart and vital organs.
Since the 22nd week of pregnancy, the community has united in prayer through a bouquet of rosaries organized by Detroit Catholic en Espanol, providing support and accompaniment to the young couple at each stage of their difficult journey.
Nicole and Austin's testimony of faith has transcended religious boundaries, touching the hearts of Catholics and non-Catholics alike, who have been moved and inspired by their story.
Related: Pregnant with conjoined twins, Detroit mother finds powerful strength in faith
The couple has faced unimaginable challenges throughout the entire process, but their trust and hope in God's will have never wavered.
From their faith, they are fully convinced that babies fulfill a mission and purpose that transcend limited human understanding. This way of embracing God's will and love for Him has brought them comfort and strength, finding support in prayer and the love of their family, friends and community.
One of Duque's deepest desires was that the babies could be baptized and confirmed at birth. After the medical evaluations, the doctors predicted that the babies could live until the 35th week, which would be in early June, at which time a cesarean section would be performed. However, due to inadequate blood flow for the babies and the importance of their live birth, the doctors scheduled the caesarean section for May 16.
On the eve of the surgery, Nicole asked for prayer through Detroit Catholic en Espanol.
"Right now, I pray that the angels and saints are present during the surgery. I ask God to guide the hands of the surgeons and that everything goes smoothly, for my speedy recovery," she said. "I also hope that my girls will be born alive, so they can be baptized right at birth and can easily go to Jesus. They probably won't survive more than a day or two, but only God knows in the end."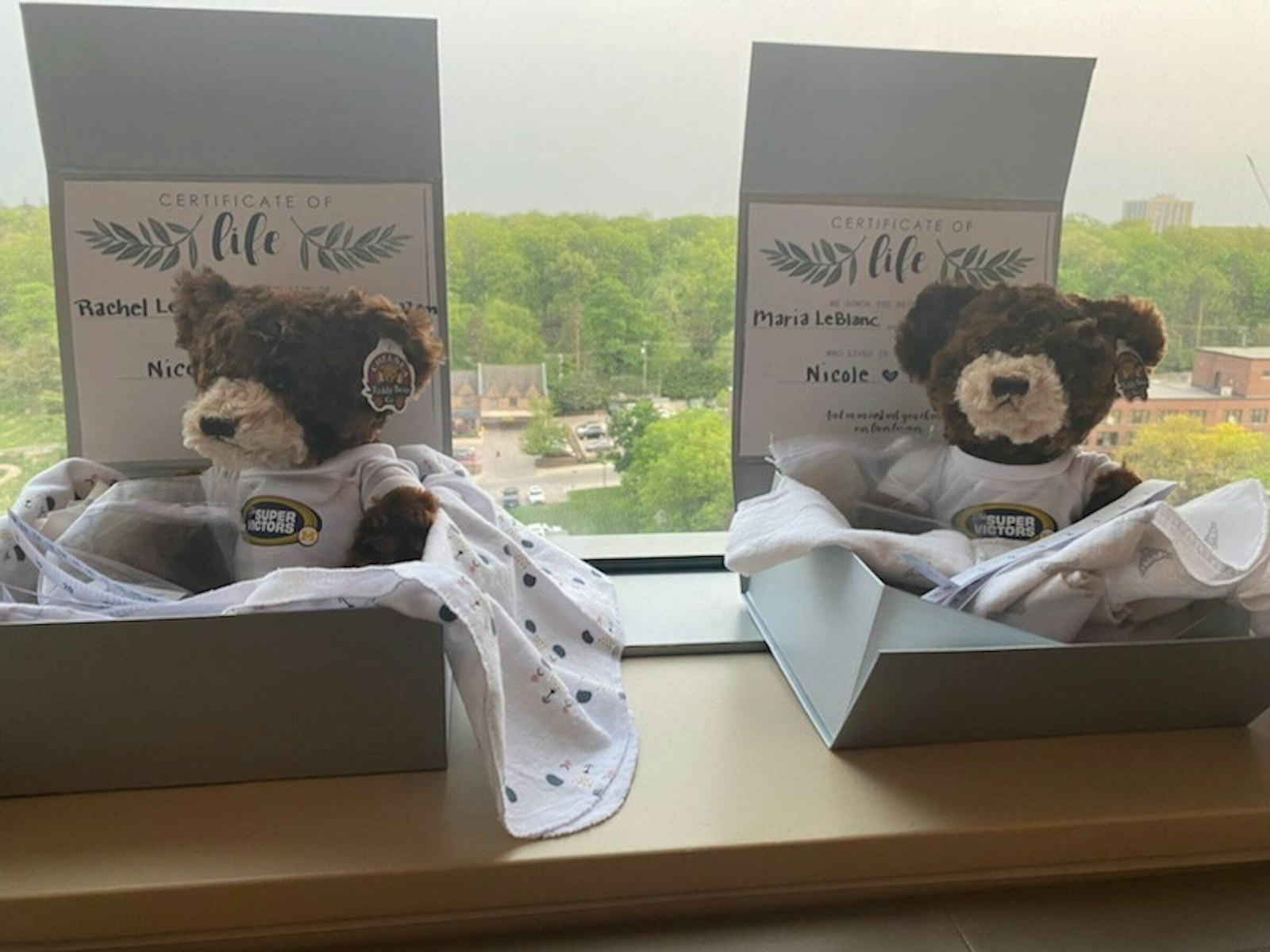 The Detroit community responded with fervent prayers, and God's miracle was not long in coming, allowing the babies to be born, baptized, confirmed, and receive the full love of their parents.
Later, Mia Duque, Nikki's younger sister, tweeted: "Hello everyone, I'm Mia, Nicole's younger sister. I am writing on behalf of her and Austin to inform you that the babies have been born and have been baptized and confirmed.
"They breathed to their last breath and are now in the arms of Our Lord. To those who prayed for us, thank you."
Despite the immense pain that accompanies the loss of their beloved daughters, Nicole and Austin found comfort and strength in their unwavering faith. They persevered in the confidence that divine plans are perfect, and their fervent prayers were heard.
Yanira Duque, Nicole's mother and coordinator of the Hispanic ministry of St. Mary in Wayne, expressed her gratitude for the grace of God, which allowed the birth, baptism and confirmation of her beloved granddaughters, and warmly thanked Detroit Catholic en Espanol for the prayers and support of the community.
Nicole and Austin's testimony as parents, marked by their steadfast faith, continues to be an inspiration that will touch many hearts. The mission of Maria Teresa and Rachel Clare, who are now in the presence of the Lord, will be honored through the remarkable pro-life work done by their parents and family.
The story of Nicole, Austin, and their precious daughters is a reminder of the importance of hope, faith and love in times of adversity. Although the lives of María Teresa and Rachel Clare were brief, their impact and legacy will live on in the pro-life work that their parents carry out with dedication and commitment.
Through their testimony of faith, Nicole and Austin become a source of inspiration for those facing difficult and challenging pregnancies.

Gratitude for prayers
On behalf of the family of Nicole and Austin LeBlanc, deep appreciation is expressed to the community that has been in constant prayer for them. You are invited to continue interceding so that they find comfort and strength in their faith during this difficult time. In addition, she is encouraged to share this testimony that has touched so many people.
Copy Permalink
Pro-life