Fr. Anthony Kote-Witah escaped violence in Nigeria to become a priest; now, he wants to give kids in his home country a better life
DETROIT — Just three years after Fr. Anthony Kote-Witah, OFM Cap., became a priest in the United States, his vision of changing the landscape of his Nigerian homeland is becoming a reality.
A Capuchin Franciscan priest at the Blessed Solanus Casey Center in Detroit, Fr. Kote-Witah is the catalyst behind a project to build an orphanage and library for the Ogoni people, in the Niger Delta subregion of southern Nigeria. The project is currently in the fundraising stage, with plans to start construction soon on nearly 20 acres of donated land in the town of Bane.
"They are the homeless, the voiceless, and the underprivileged," Fr. Kote-Witah told Detroit Catholic. "They are disadvantaged, suffering children. I want to look into their eyes and see that they are at home."
Before becoming a Capuchin brother and later a priest, Fr. Kote-Witah was an activist speaking out against the oil drilling of his homeland, which contaminated the water, destroyed crops and killed fish. The people of the region no longer have their livelihood, he added.
In the 1990s, Fr. Kote-Witah said, the military set out to kill activists who spoke against the drilling. Fr. Kote-Witah escaped to a refugee camp and later entered the Capuchins. Although today, there is less fear for activists who speak out, disease, infection and death continue to result from the already polluted farmland, crops and rivers. Families have been torn apart from the devastation.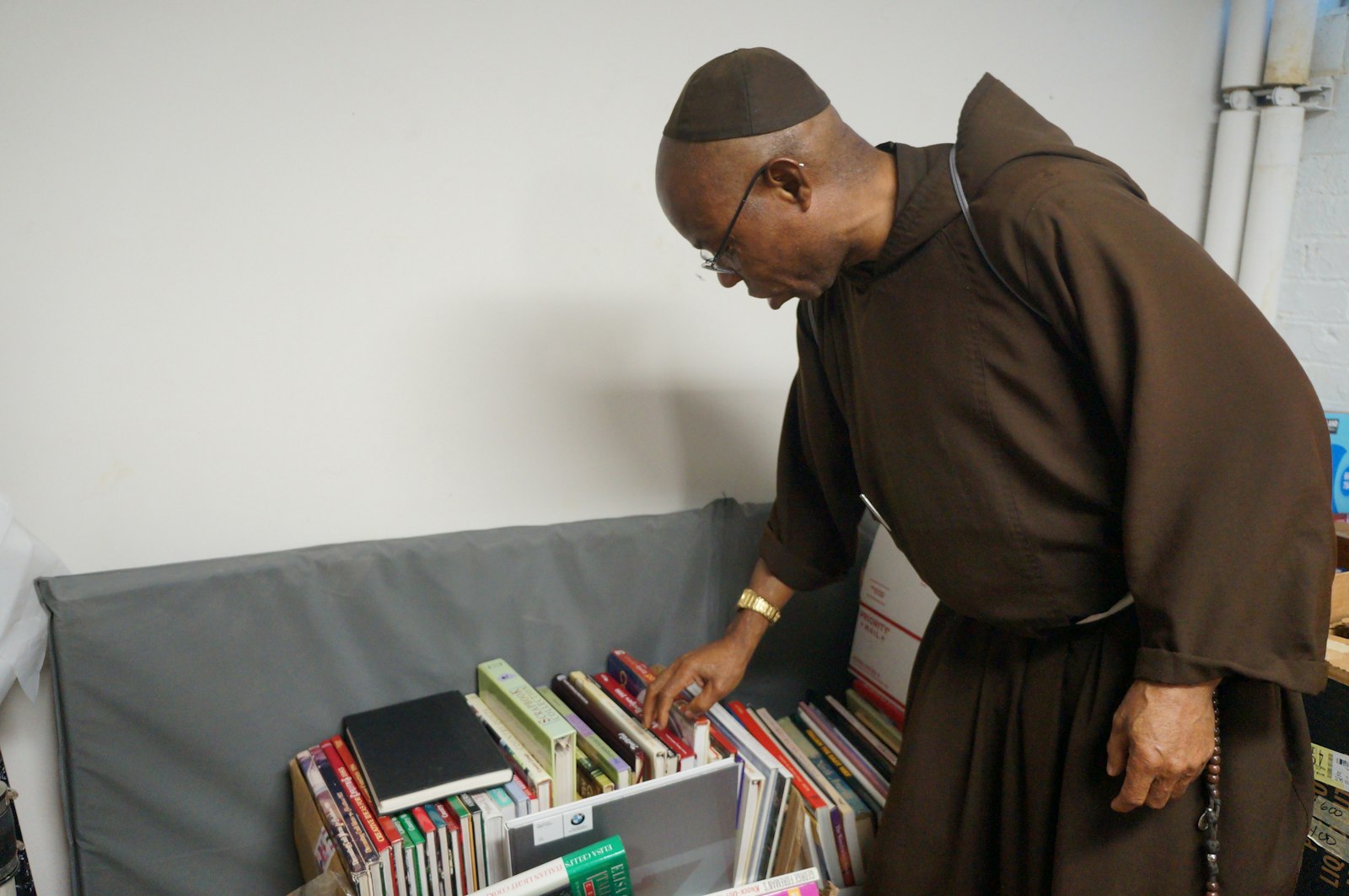 "The worst part was all the spillage," Fr. Kote-Witah said. "When it spilled, it destroyed the land. Our main livelihood was destroyed."
By building an orphanage and library, Fr. Kote-Witah said he wants to bless local children with a chance at an education, as well as providing resources to help locals read by soliciting donated books. The orphanage is expected to house 200 children.
"I want to restore dignity to those children left behind," he said. "This orphanage can be a window of grace. It has a broad awareness of hope for the people."
Frank Ayar, a Detroit-area business owner, met Fr. Kote-Witah when he was a religious brother 15 years ago and reconnected with him when he arrived at the Solanus Casey Center. When Fr. Kote-Witah broached the idea over dinner one night, Ayar jumped at the opportunity.

"God has really blessed me and my family, and I had been looking to do something for years," Ayar said. "I wanted to do something to help somewhere around the world."
After pairing up, Fr. Kote-Witah put the wheels in motion in Nigeria while Ayar started on all the necessary documentation and plans, including involving the donated work of engineers and architects for the project, which is an ocean away, as well as forming a board of directors.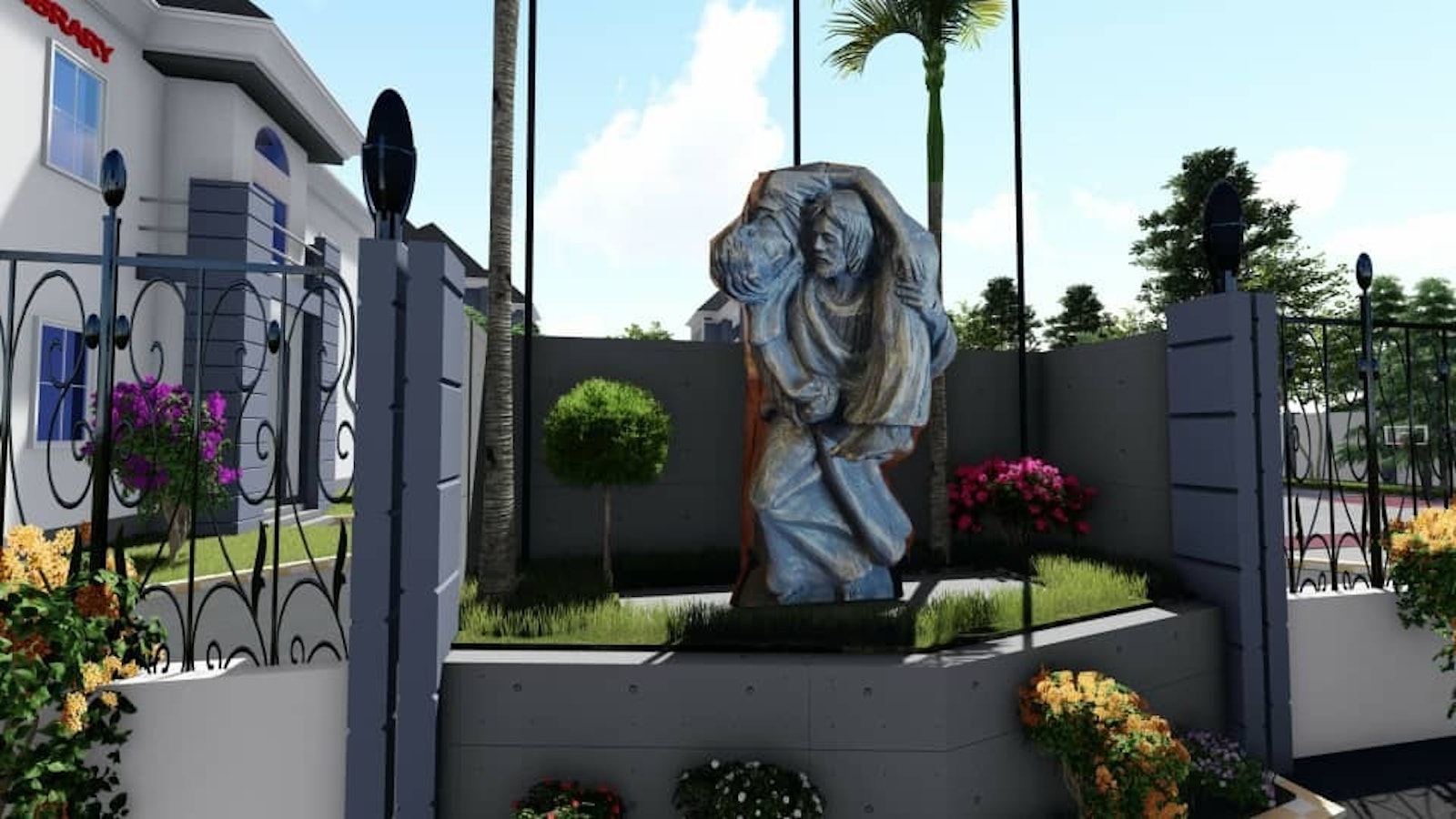 The project's fundraising arm is known as the Ken Saro-Wiwa Memorial Foundation, named after an Ogoni human rights activist who was killed in 1995. There is a board of directors, a nonprofit designation, and a website where monetary donations are accepted.
"I had to form a similar group back in Nigeria, so the two (groups) work hand-in-hand," Fr. Kote-Witah said. "They (the board of directors in Nigeria) are the ones on the ground watching and monitoring."
Dandison Nat Ebeh, a Lansing public health physician, is from the region and has been volunteering to help in the effort to get the project off the ground.
"I grew up in that place and I saw all the problems of pollution and that caused a vicious cycle with poverty and people where dying," said Nat Ebeh, who met Fr. Kote-Witah a few years ago and is now a board member of the foundation. "We want to children to have a good future if they have shelter and food."

Locally, people can donate material goods such as books, medical equipment, or even sports equipment. Because at one time the area was colonized by the British, most people speak and read English, so any books will be accepted, he noted.
"Now we are looking for more volunteers for both here and in Nigeria," Fr. Kote-Witah said. "We need help with ideas to do this also."

Copy Permalink
Christian service
Capuchins