In order to do ministry effectively, parishes require good administration — and that's where 'mission support' directors come in
Editor's note: This is the sixth in a six-part monthly series focusing on ministry and mission within the Archdiocese of Detroit's new parish governance model, called Families of Parishes. Learn more at www.familiesofparishes.org.

ROYAL OAK — In order to unleash the Gospel to the whole world, the Church needs a robust, active ministry. Often forgotten, however, is how smoothly run "behind the scenes" operations make such ministry possible — making sure the lights stay on, properly allocating finances — in other words, the administrative side of the Church.
Although not a front-facing ministry, the new role of mission support director within the Archdiocese of Detroit's new Families of Parishes structure is, in fact, a ministry. The directors help keep the Church and all it offers available by being good stewards of the resources and gifts within each parish and family.
"In a lot of ways, they are like the chief operating officer of a company — their role is to oversee the operational side: HR, finance, accounting, facilities, to some degree helping with development — the business side of running a parish," Brian Mooney, chief operating officer for the archdiocese, told Detroit Catholic.
Mooney, whose position is relatively new to the Archdiocese of Detroit, plays the role of mission support director on the archdiocesan level — in doing so, he supports Mike Felcyn, parish accounting and financial officer, who works day to day with the mission support directors in each family.
The mission support director's role will look different for each family, Felcyn said.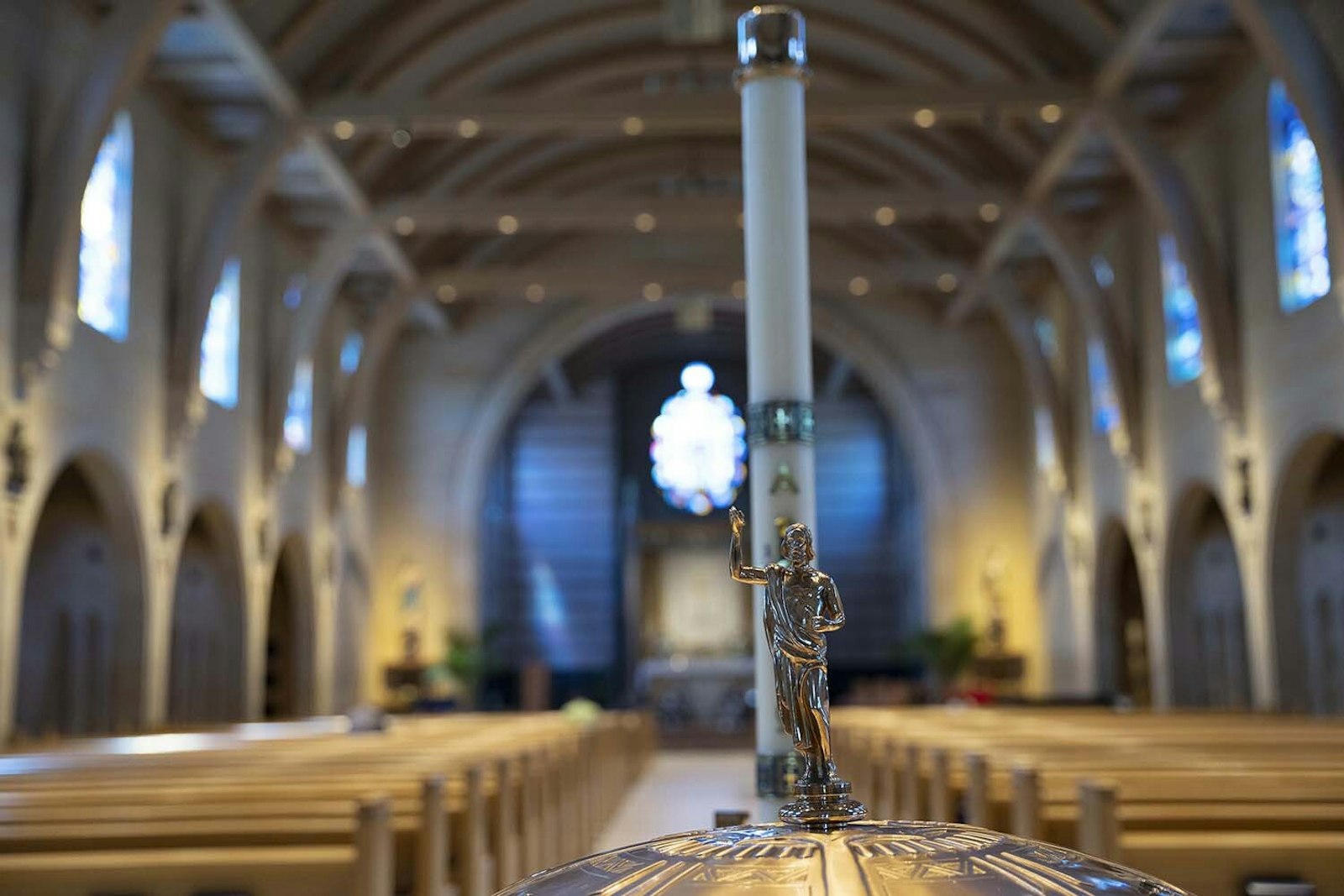 "What a mission support director means for one family is going to be different from what another family needs or wants or even can afford from a practical standpoint," Felcyn said. "There is no cookie-cutter."
In addition to the needs of each parish being unique, each director comes from a different background, Felcyn explained. There is diversity — some directors have expertise in parish life and worked as business managers for parishes, while others came to the position from the secular world.
Felcyn said his team encourages families to look within the parish staff when filling these positions to see if anyone would be a good fit. Every family has different resources, Felcyn said, and may approach the role creatively.
"The position itself of mission support director is very large," Felcyn said "There are a lot of responsibilities and a lot of various areas of expertise, so you are not going to find someone who knows them all, which is OK. If you find someone who meets the needs for two or three parts of that position, but they know how to find people who are qualified to cover the rest of them, that's the type of person who you want as your mission support director."
Linda Maccarone, of St. Mary Parish in Royal Oak, is the mission support director for the South Oakland 4 Family of Parishes. Maccarone has been in parish administration for more than 20 years and has worked at St. Mary's for six years. Her role has changed over time, and she currently is director of the parish mission. When the position of mission support director became available, Fr. Paul Snyder, pastor and the moderator of the family, asked her to step into the role.
"At the time, I was a little overwhelmed with the thought of taking it on," Maccarone said. "(Fr. Snyder) just felt with my experience of working in parish administration — I have a master's degree in church management from Villanova (University) — that what I didn't know I could easily learn."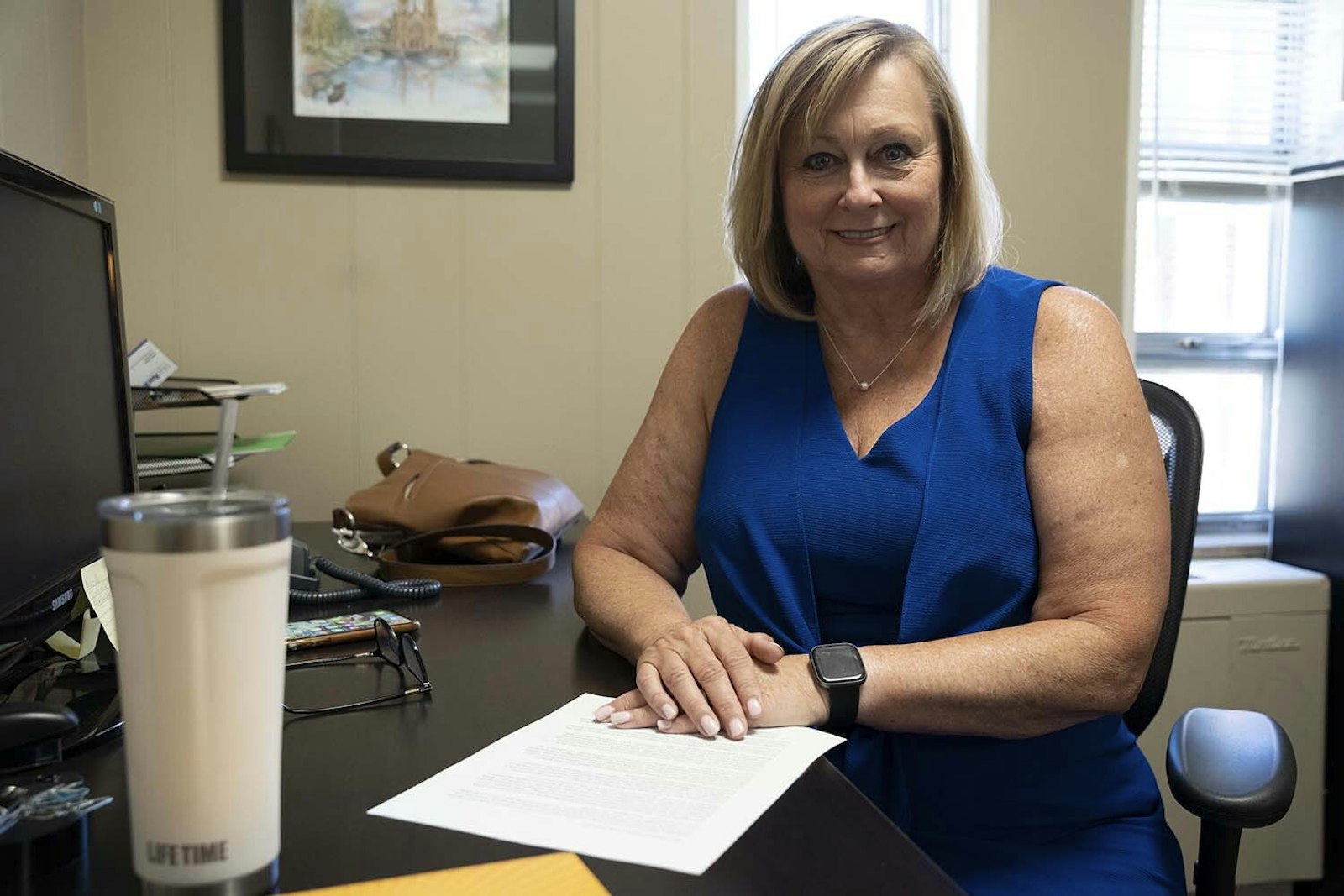 The family consists of St. Mary Parish in Royal Oak, the National Shrine of the Little Flower Basilica in Royal Oak, St. Justin-St. Mary Magdalen Parish in Hazel Park, and St. Vincent Ferrer Parish in Madison Heights.
Maccarone said the diverse parishes are still getting to know one another, but a familiarity is starting to emerge.
"I think it is important that each family get to know each other, and I think this first year has really been learning the role," Maccarone said.
In the long view, Felcyn said the goal is for mission support directors to evaluate parish operations to see how the family can be better stewards of their resources.
"Parishioners don't always think of the business side of the Church," Felcyn said. "I think certainly from the parishioner side, they are giving their resources, whether it is time or financial resources, to the Church for the betterment of the Church, and hopefully, they see the betterment of the Catholic Church as a whole. They want to see good stewardship, to make sure things are being done efficiently, and don't want to see things being wasted."
The importance of using resources well is amplified in the current economic climate, Felcyn said. Mission support directors can make a difference in how parishes operate for the better.
"This is an opportunity for parishes to look at things more broadly,'" Felcyn said. "So, instead of having five different youth groups or five senior groups in five parishes, perhaps it makes sense, if one of them is a better program, to consolidate it and make it one big program where everyone is getting together and the sense of community gets built and it's a more effective program. And then it frees up those other parishes to focus on what their strengths are."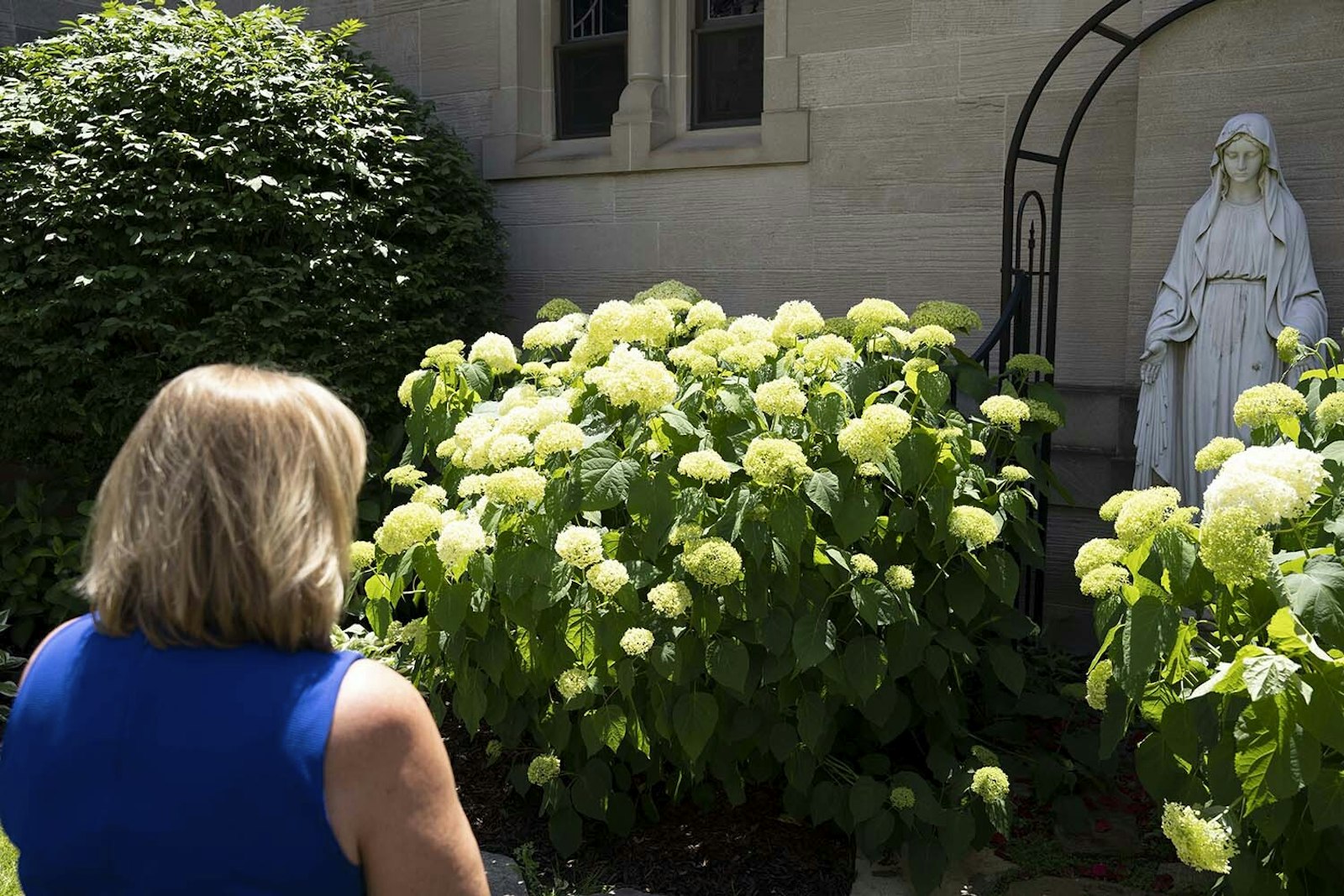 It's not a competition among parishes, Felcyn said, but rather an opportunity to come together as one Church and efficiently support one another.
For her family, Maccarone sees how the approach could bear fruit in the long run. For so long, parishes have operated independently of one another, but with the looming priest shortage, it's an opportunity to work together, she said.
"I think sharing resources, and instead of duplicating the same programs and competing with one another, we can work much better together in serving the community and then doing the things that we haven't had time to do" Maccarone said. "Many parishes would say, 'Oh, we don't have time to go out and evangelize and follow up with parishioners or go out into the community' — we probably don't because we are all doing the same thing. If we can work together on certain things, we might free up that time and be more missionary.
"I think the whole thing has been a great learning experience," Maccarone added. "This can help us think more as a missionary instead of just doing the maintenance we all tend to do."
Felcyn recognizes the process will take time as people adjust to changes from a parochial approach to a community-oriented one.
"We're the Church, and we aren't competing against each other. The only place we have competition amongst the Catholics is on the athletic field," Felcyn said. "We are not competing with the church down the road for their people; we are all working toward the same mission, and I think this is something that gives us the opportunity to do that. People have to trust it and put their faith in the spirit — this is the path moving forward, and it is about building community within the Church."
Copy Permalink
Families of Parishes