A common practice in Mexico, the blessing of the semis at Our Lady Queen of Angels brings truckers a sense of safety, protection
DETROIT — Every year, dozens of semi-truck drivers park their rigs in the lot outside of Our Lady Queen of Angels Church in southwest Detroit and head into Mass.
Afterward, the drivers and their families go outside, stand in front of their rigs, and wait their turn as a priest makes his way around the parking lot, holy water sprinkler in hand, to bless each truck and the people connected to it.
The Blessing of the Semi Trucks has been a tradition for eight years at Our Lady Queen of Angels, part of Our Lady of Guadalupe Parish in Detroit, said Fr. Adalberto ("Beto") Espinoza, administrator at Our Lady of Guadalupe, which includes Our Lady Queen of Angels and St. Stephen/Mary, Mother of the Church.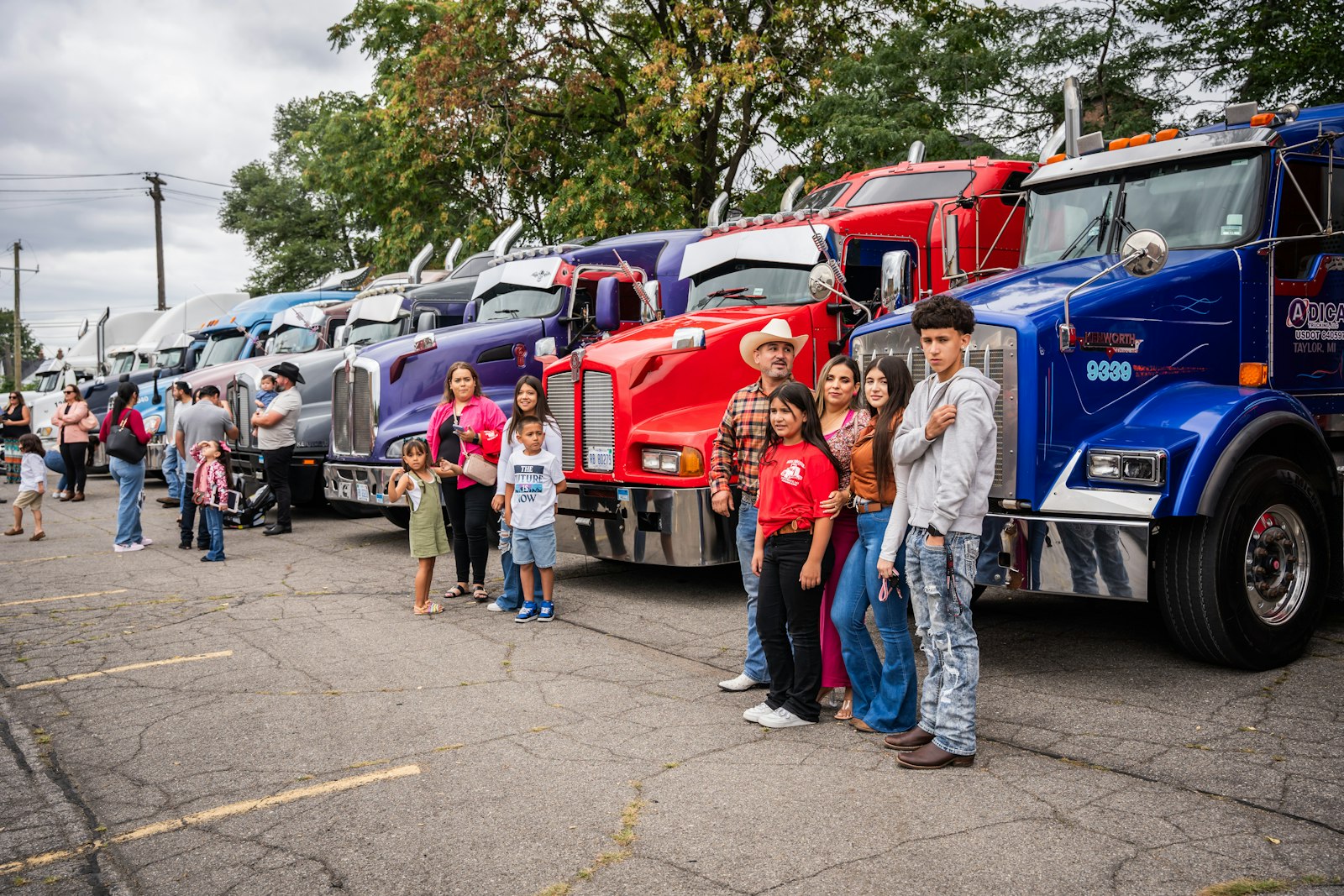 Around 40 trucks showed up for the blessing Saturday, Sep. 9; in past years, nearly double that number of trucks have wrapped around the building.
"This is important because (the drivers) thank God for their work, because most of them are migrants. They migrated with their families and got a job here," Fr. Espinoza told Detroit Catholic. "They're always so happy to come and say thank you to God for the work and also to ask for protection wherever they go."
Semi-truck blessings are a common tradition in Mexico, said Jesus Huerta, who first came to Fr. Espinoza with this idea. A father of six, Huerta wanted to see the tradition continue in Detroit.

It's truly a family event, Fr. Espinoza explained. A mariachi band played as the priest performed the blessing (Fr. Espinoza, who usually says the blessing, let a visiting priest from Mexico do the honors this year), and afterward, all the families gathered for a meal and celebration.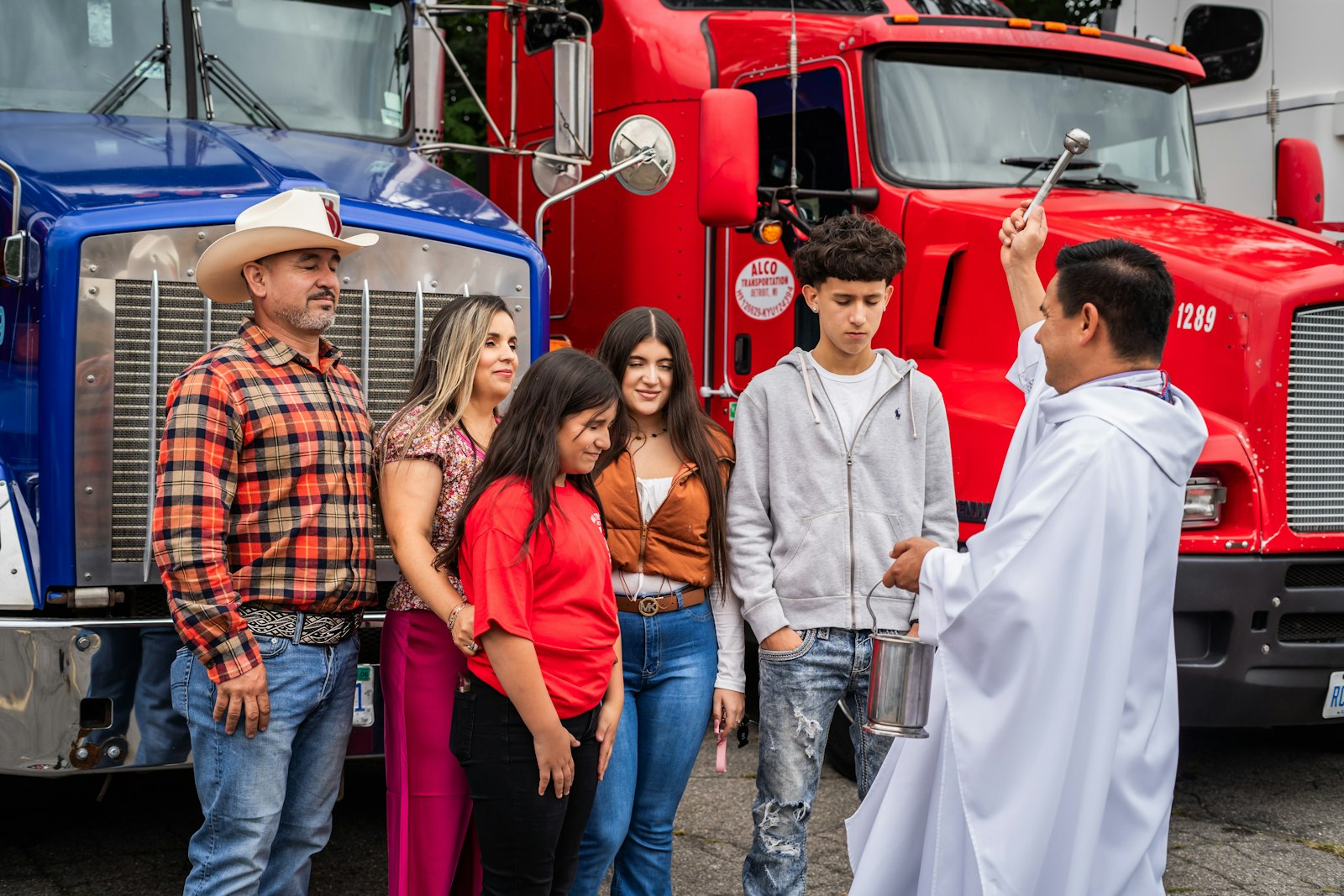 "They are from Jalisco (in Mexico), most of them," Fr. Espinoza said of the gathered drivers and their families. "It is a big town where many Catholics live. These are very Catholic people, and that is why they always come here year after year. Some of them (drive) because their parents did it. All these are sons of the people who used to drive trucks before, and for them, that is very important to do what their father did."
Life on the road means long hours, although, by law, drivers can only work 14 hours a day, and only drive for 11.
"There is no schedule; I never know what time I'm getting home. Anything can happen out on the road," Eric Garza, who owns and operates his own red rig, told Detroit Catholic. "Sometimes I plan for being home the next day, and sometimes I break down. Just a month ago, I got stuck in North Carolina. I was supposed to be home by Friday, and I didn't get home until Monday. (When I'm home) I wind down, relax, and I just kind of hang out with my kids and spend some family time."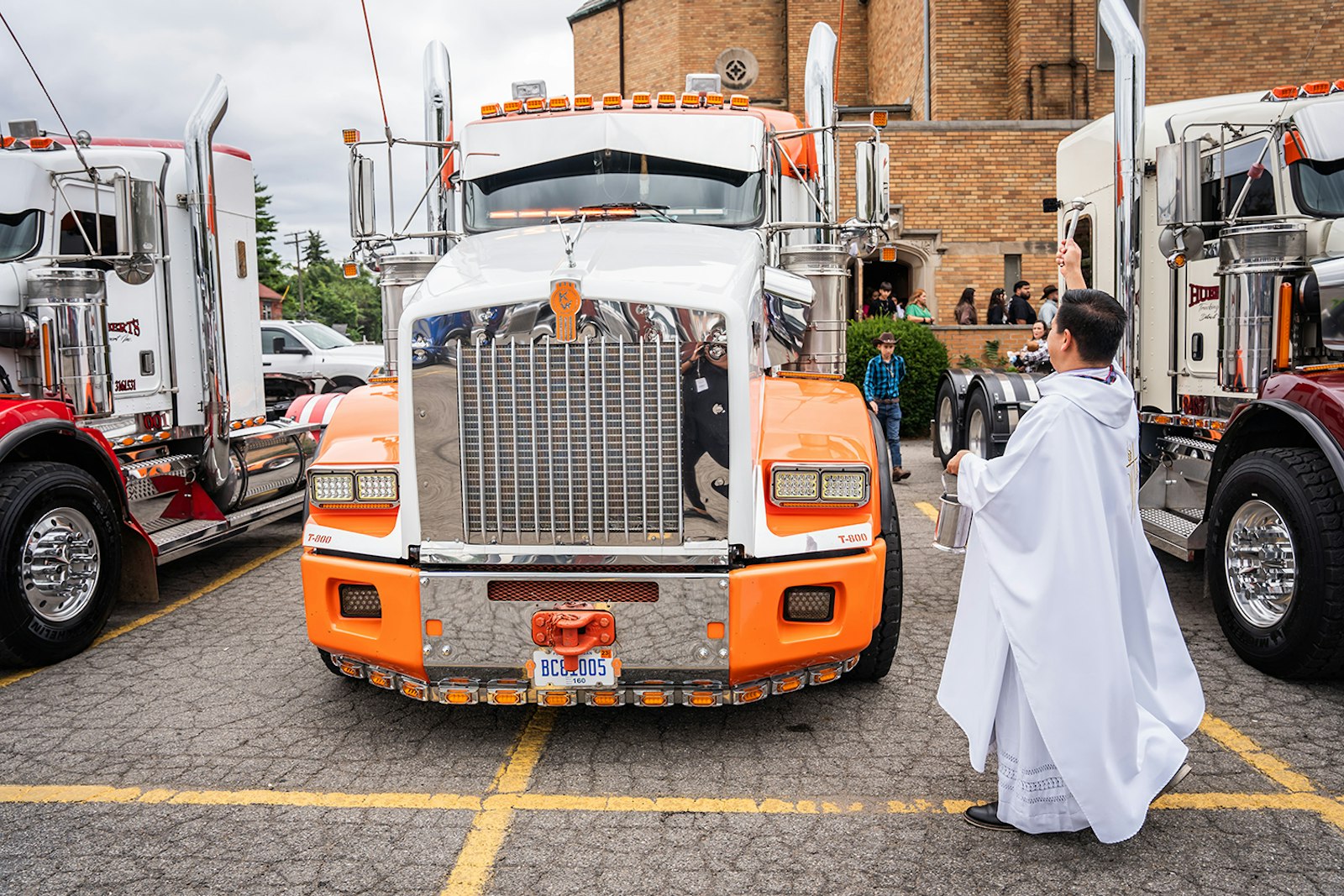 In addition to work, there is a lot of time to listen to music and pray, Juan Arriga, another owner and operator, said.
"I spend my time praying and working," Arriga told Detroit Catholic. "Before I go on the road, I say, 'God, guide me with my job and (protect me) from all the dangers.' I pray first before I go to the road."
As the rigs leave the parking lot, they all honk their horns.
"This is a tradition that I love," Fr. Espinoza said. "I love it so much, and they come here (every year), and I am very happy."
Additional photos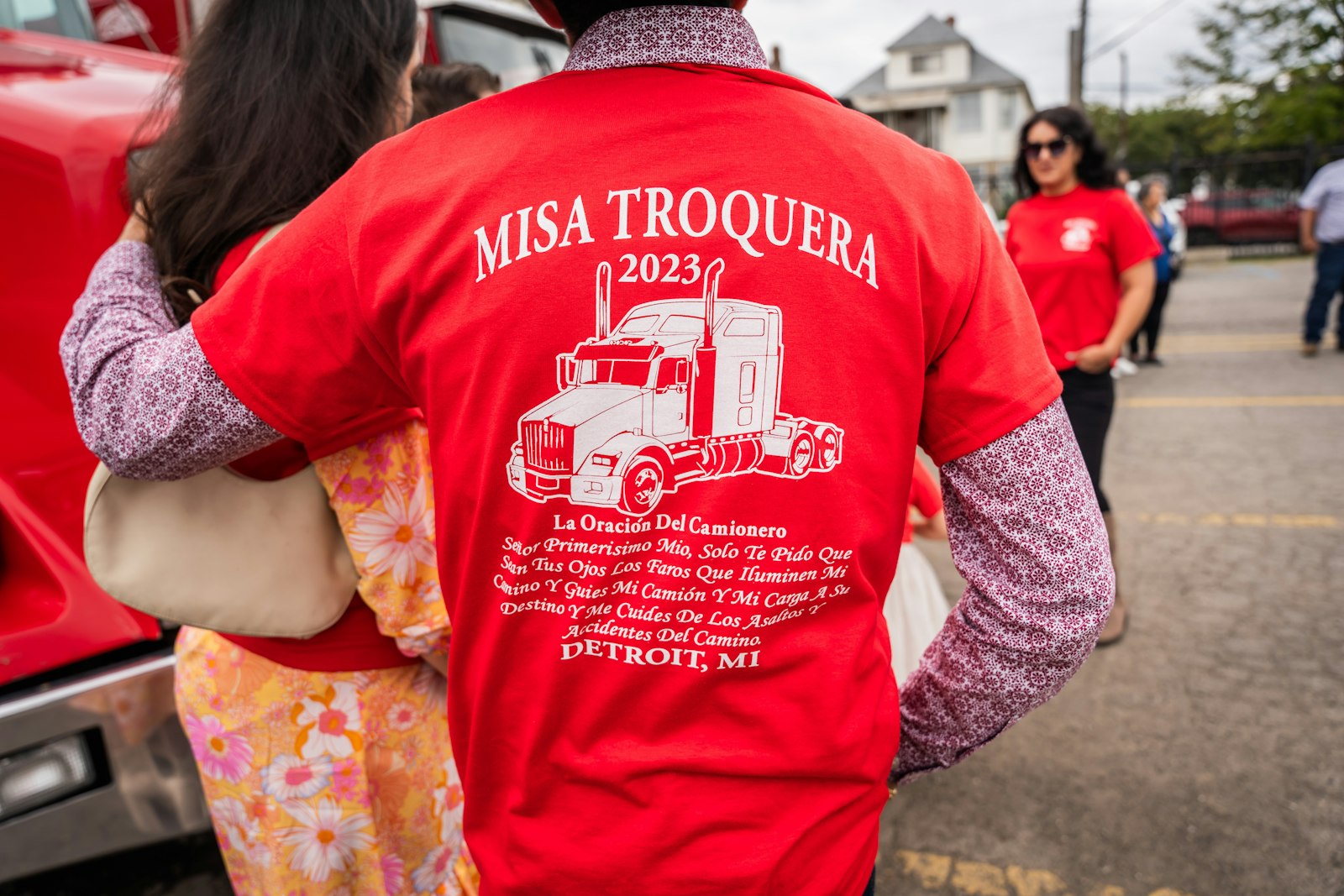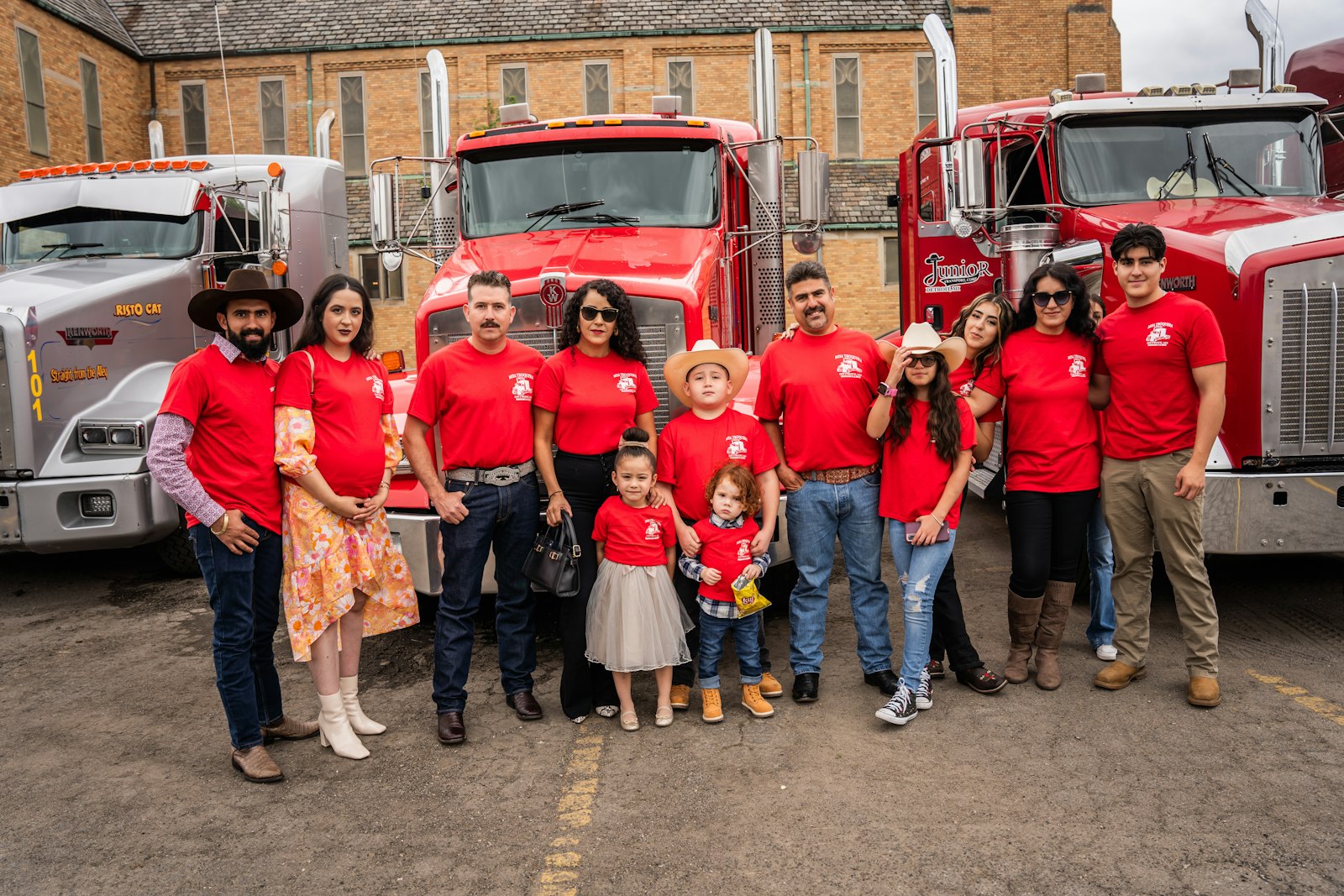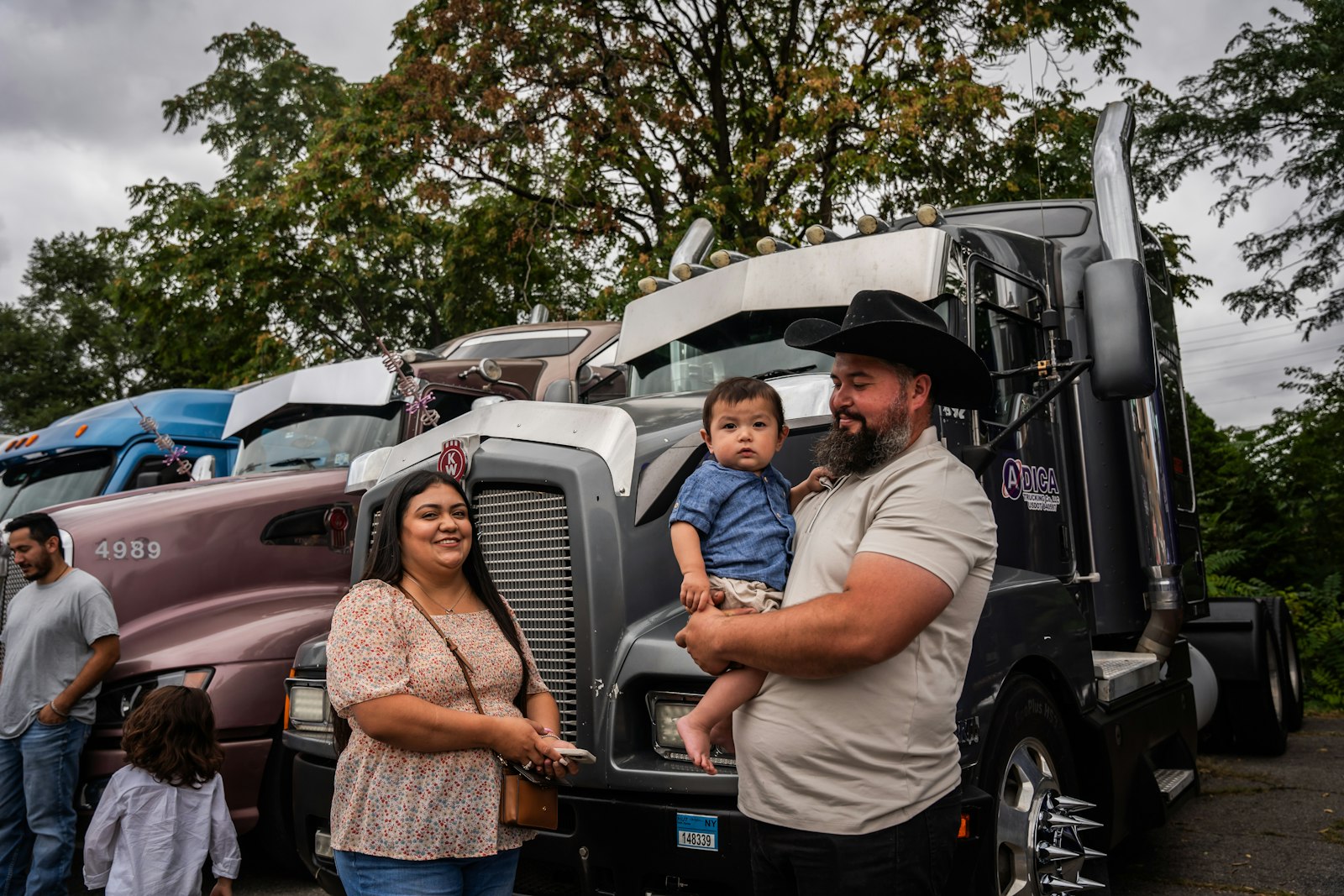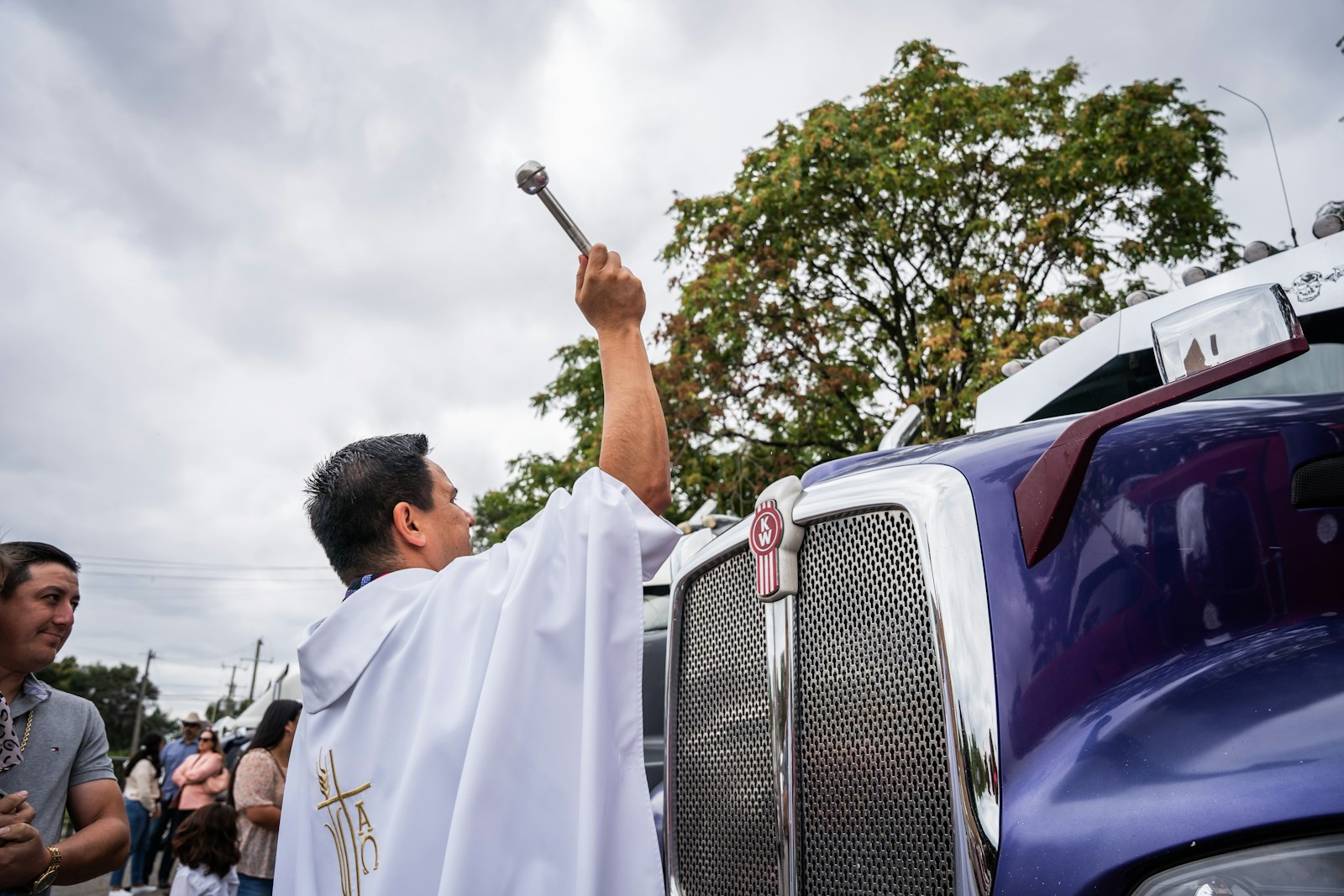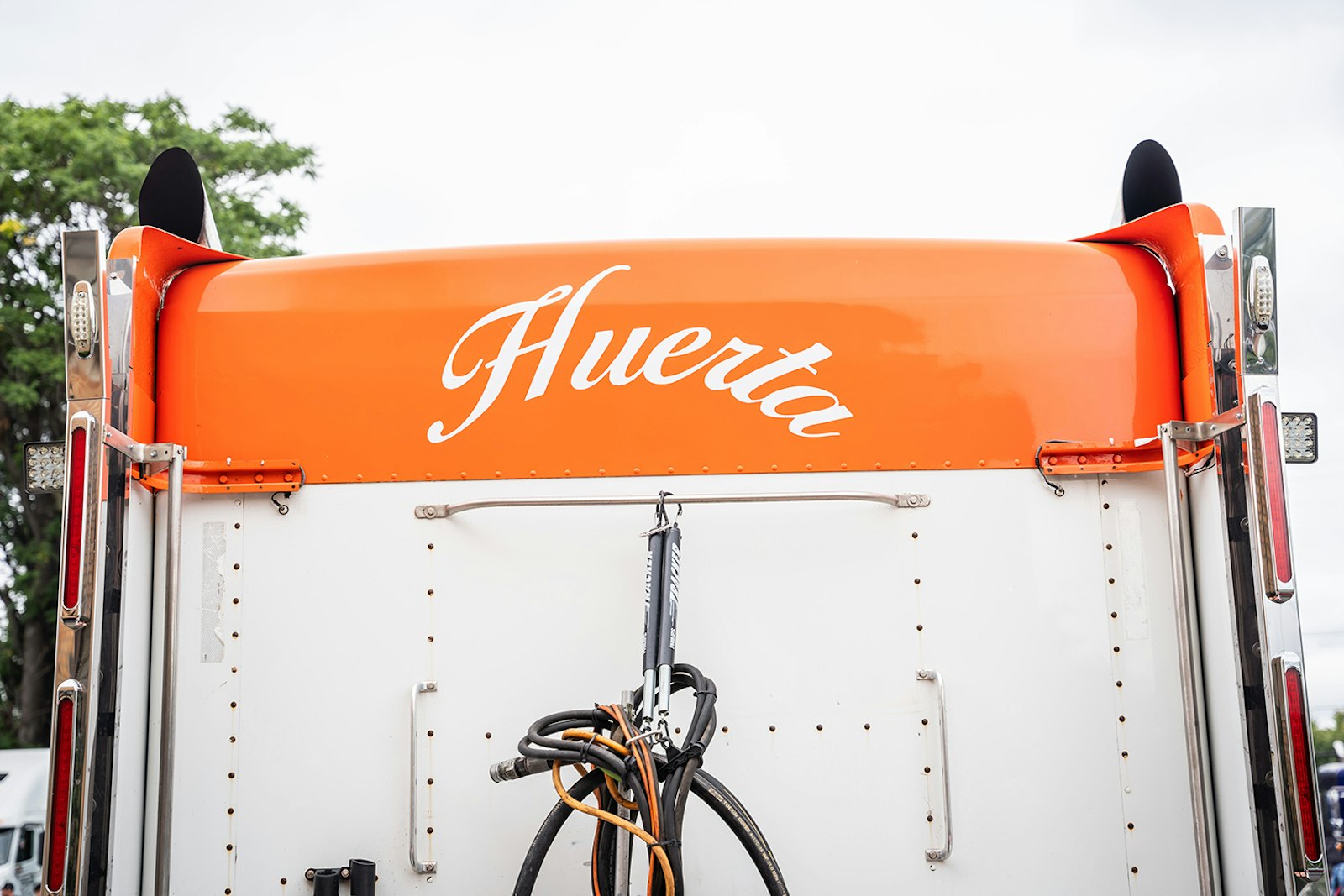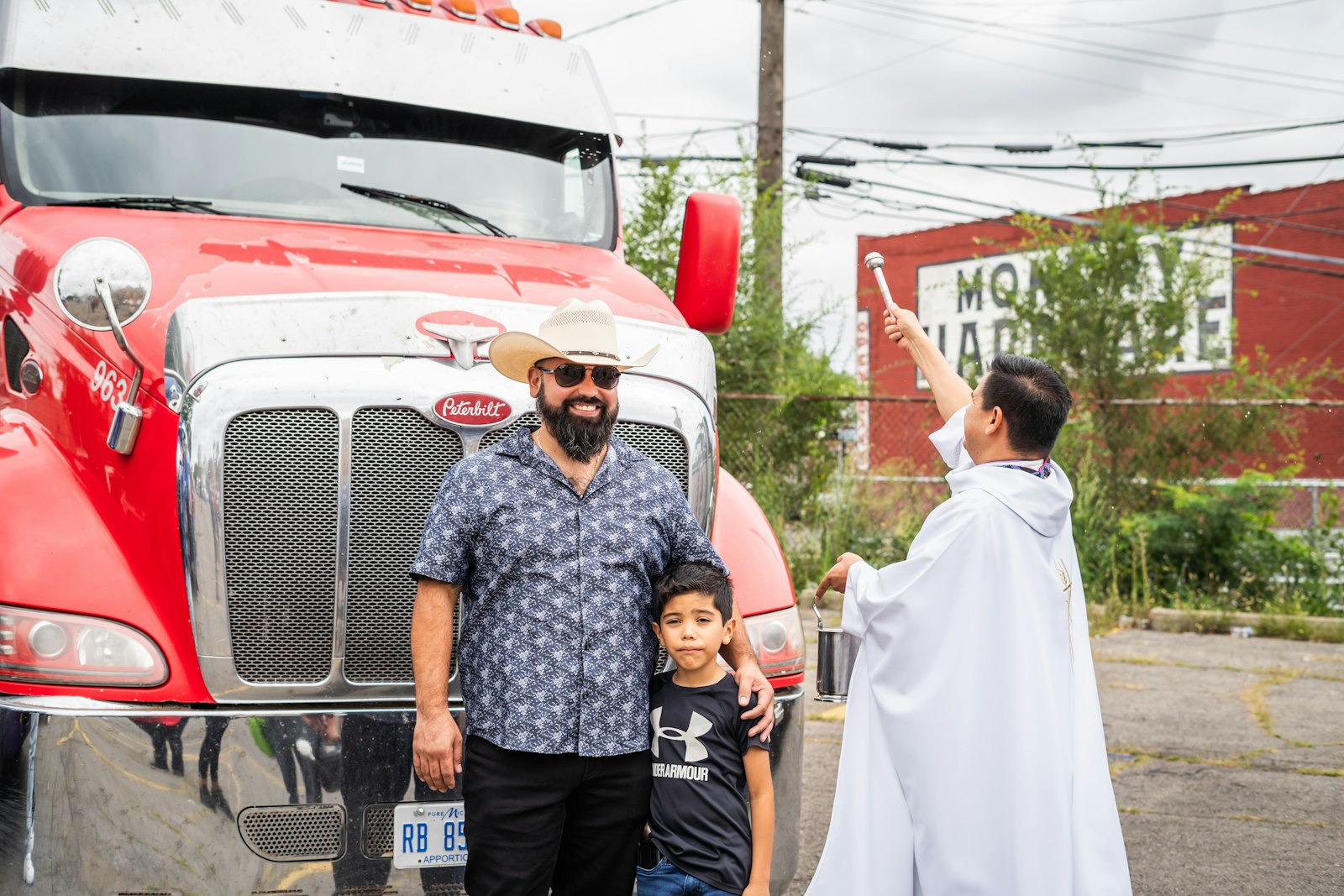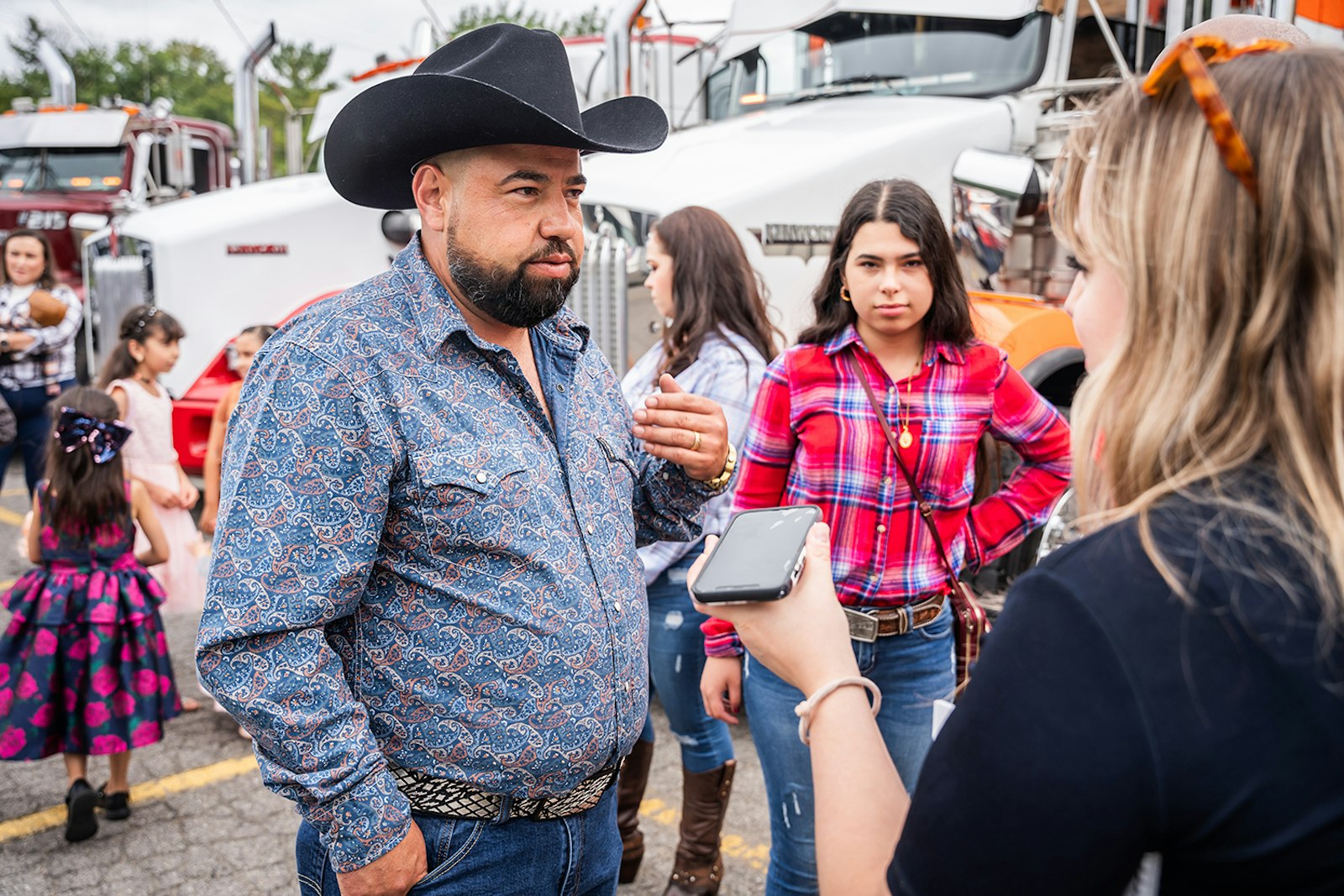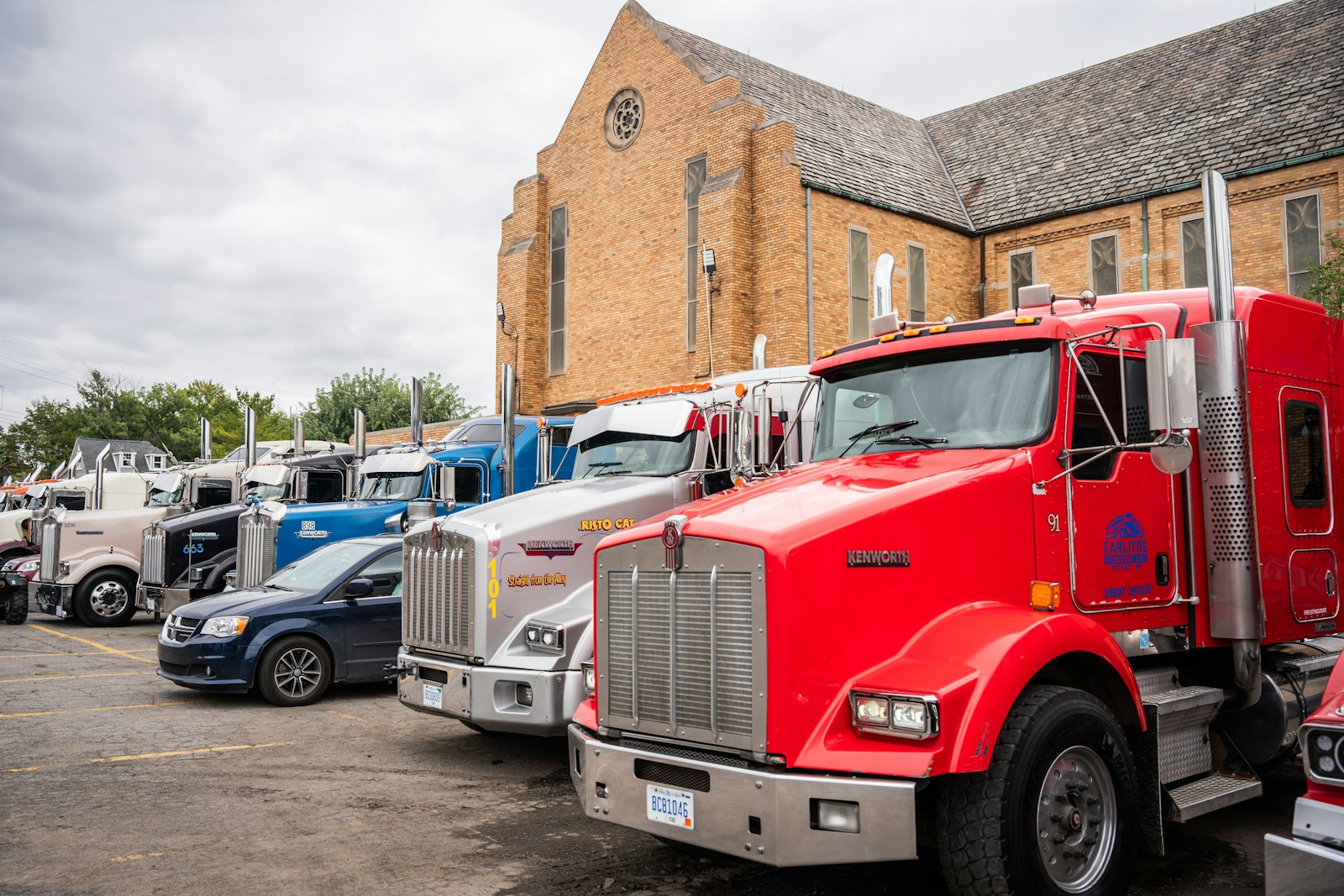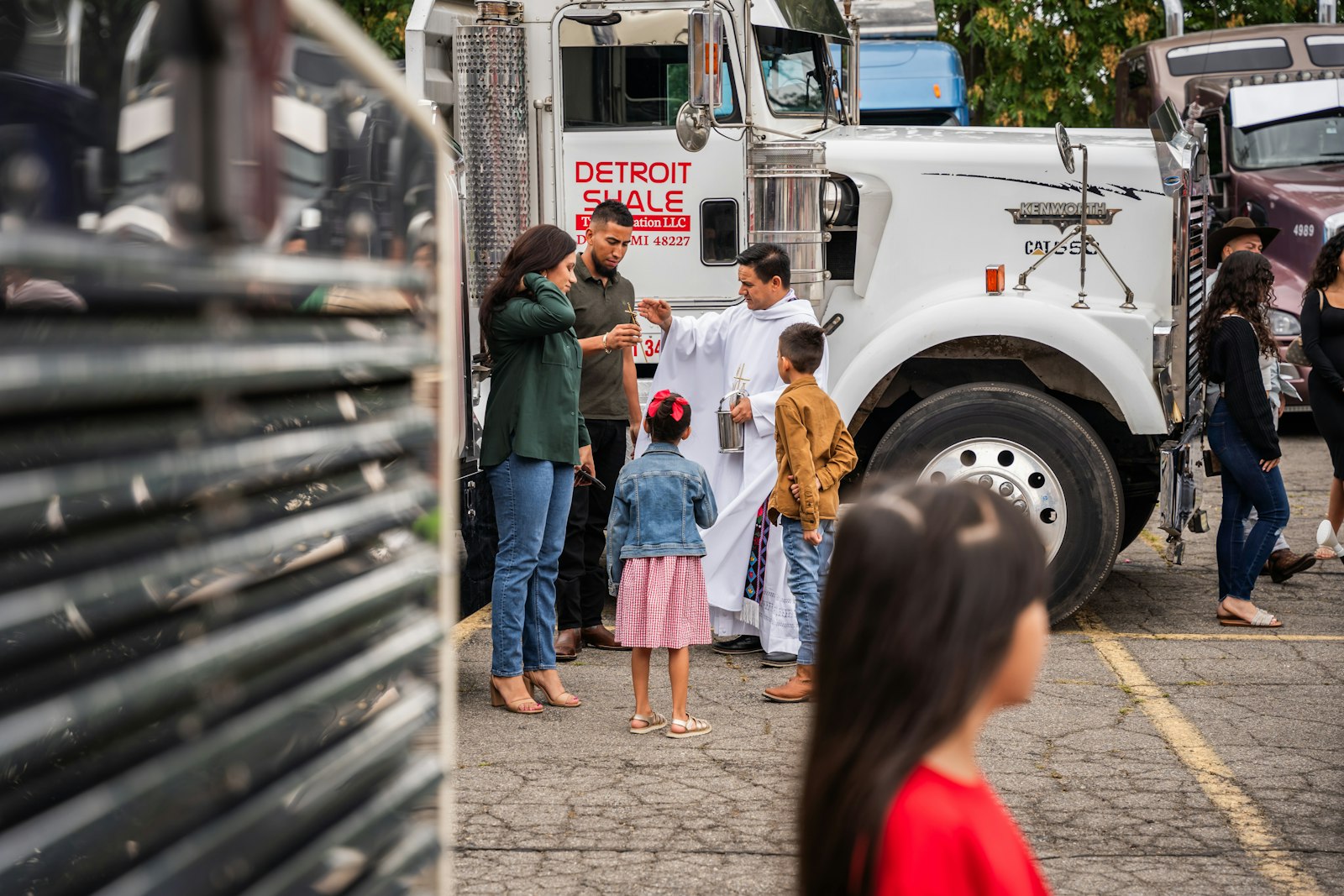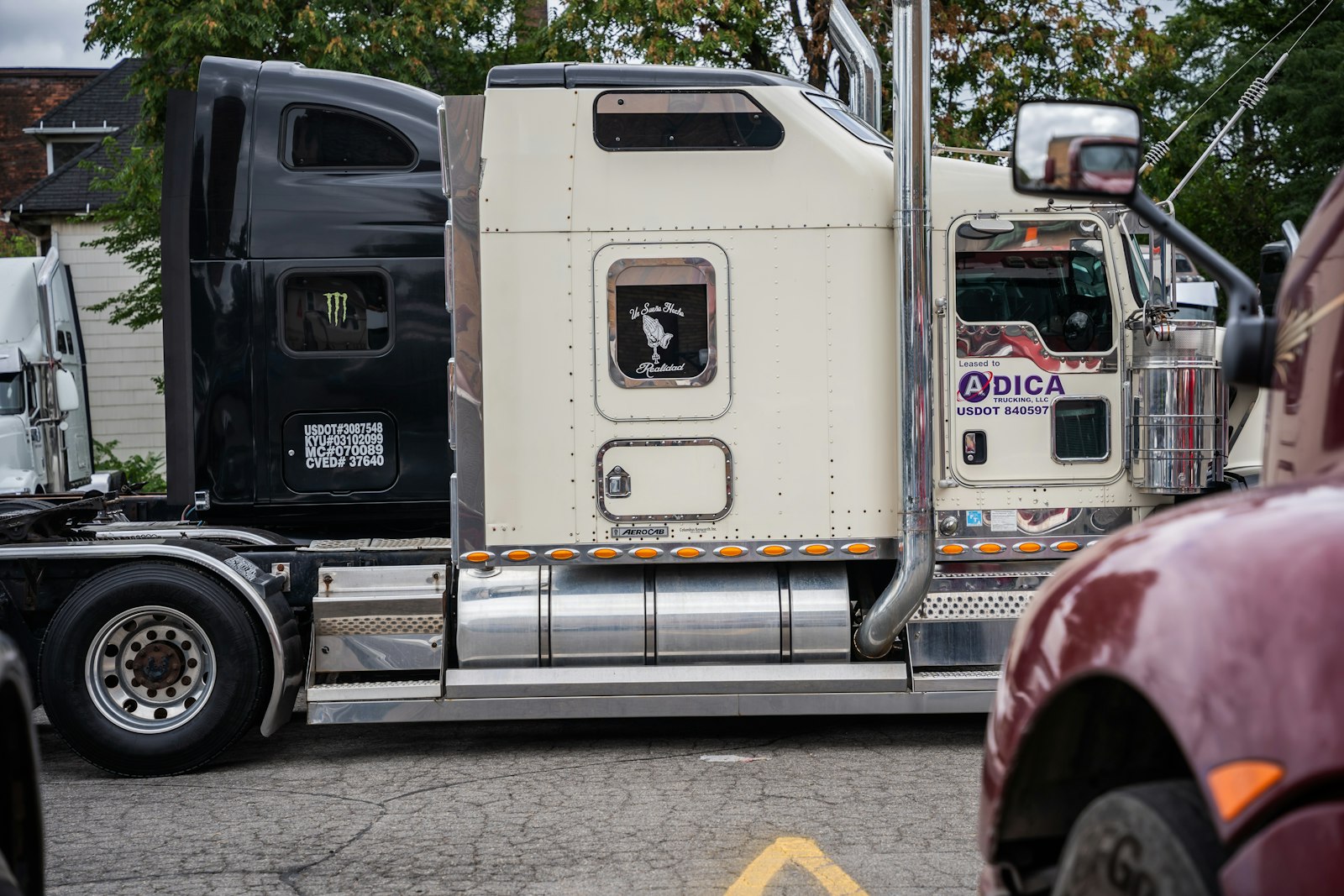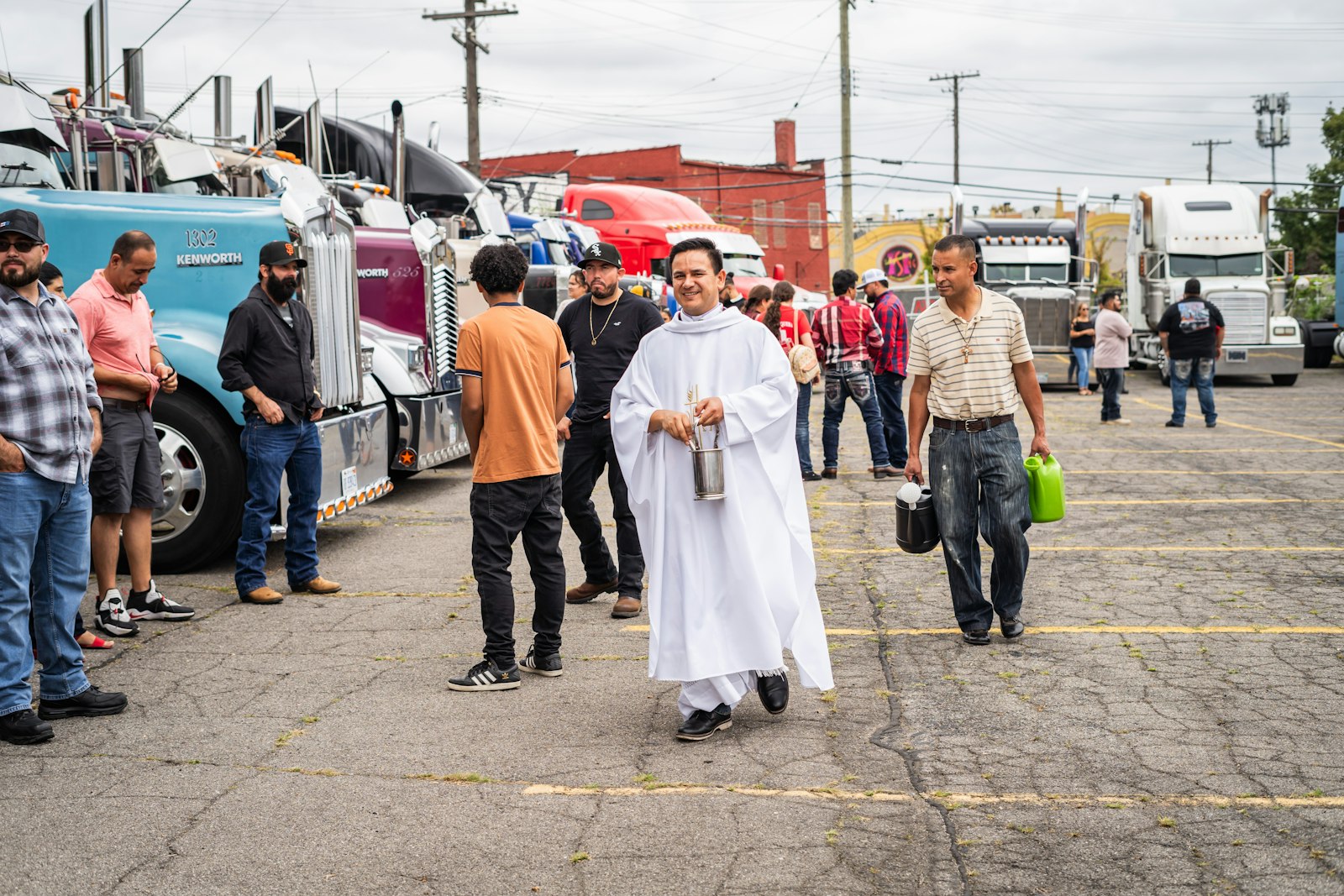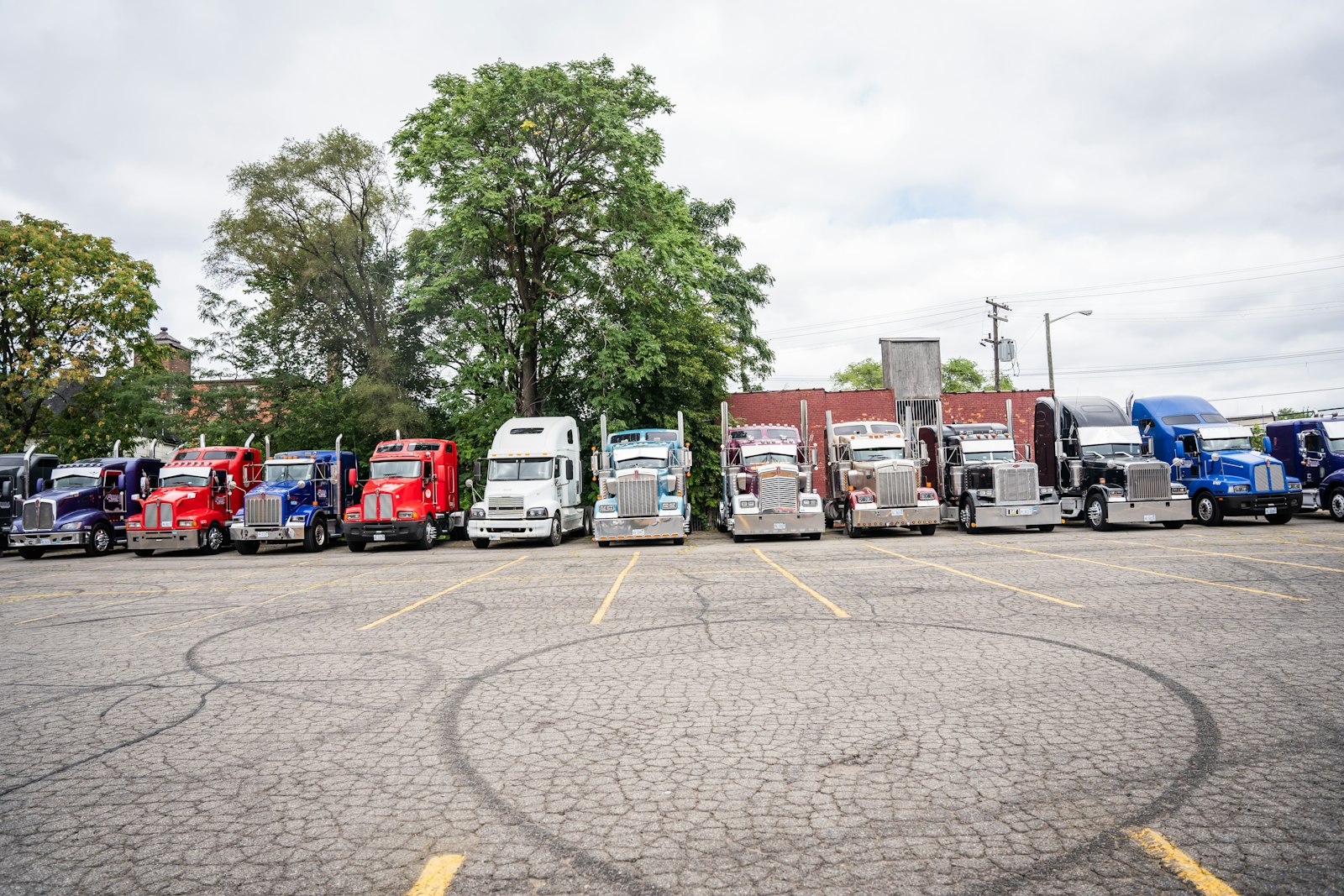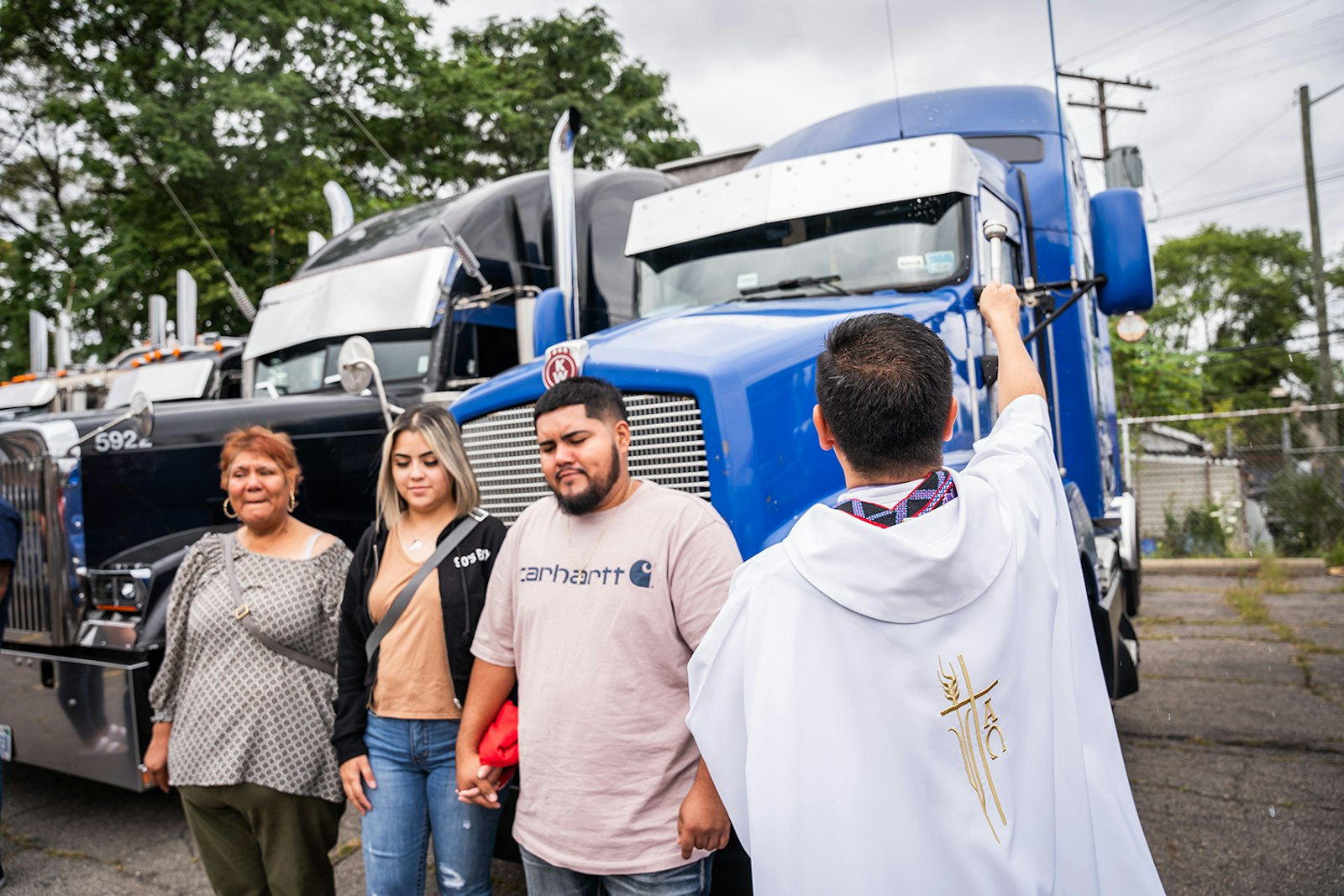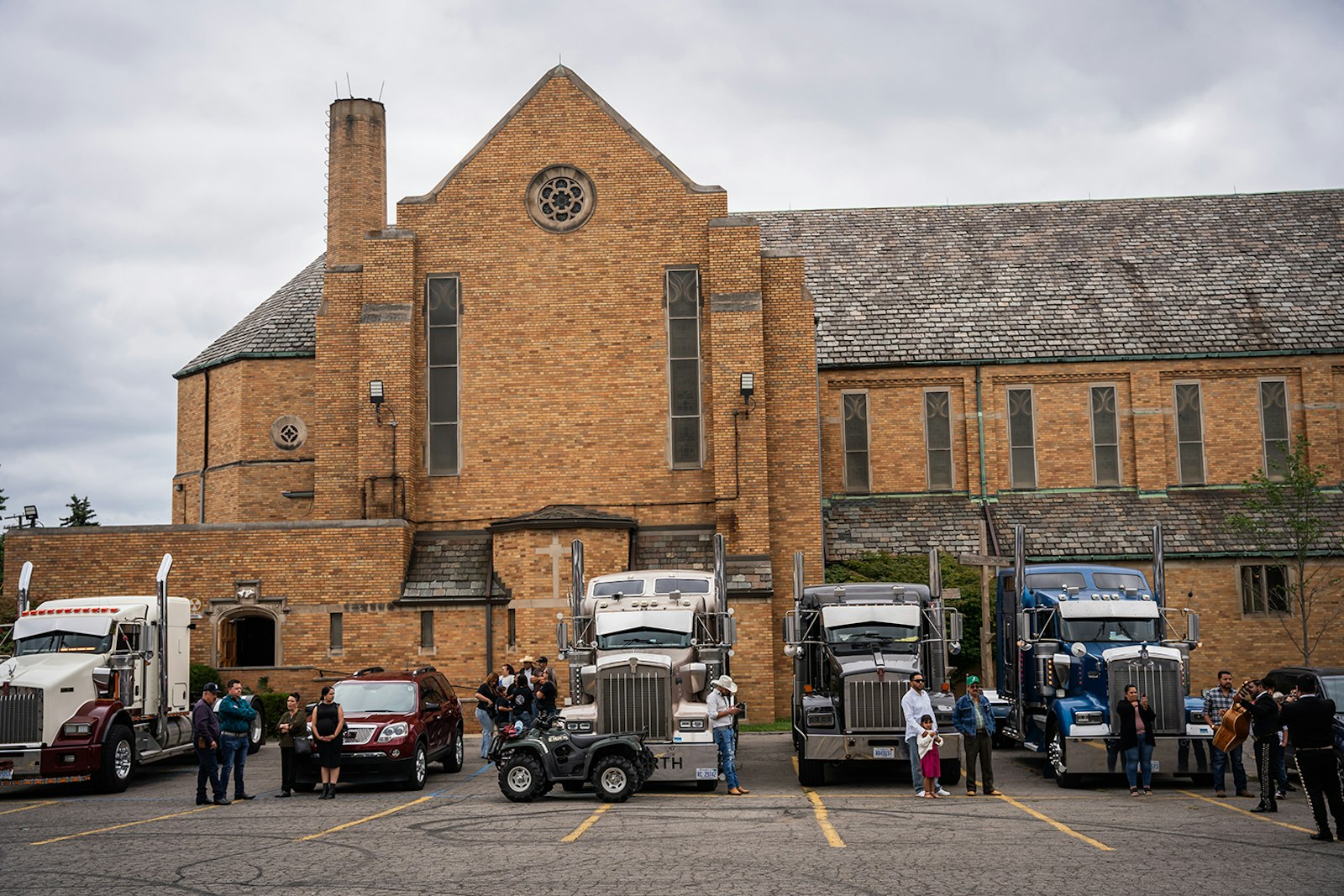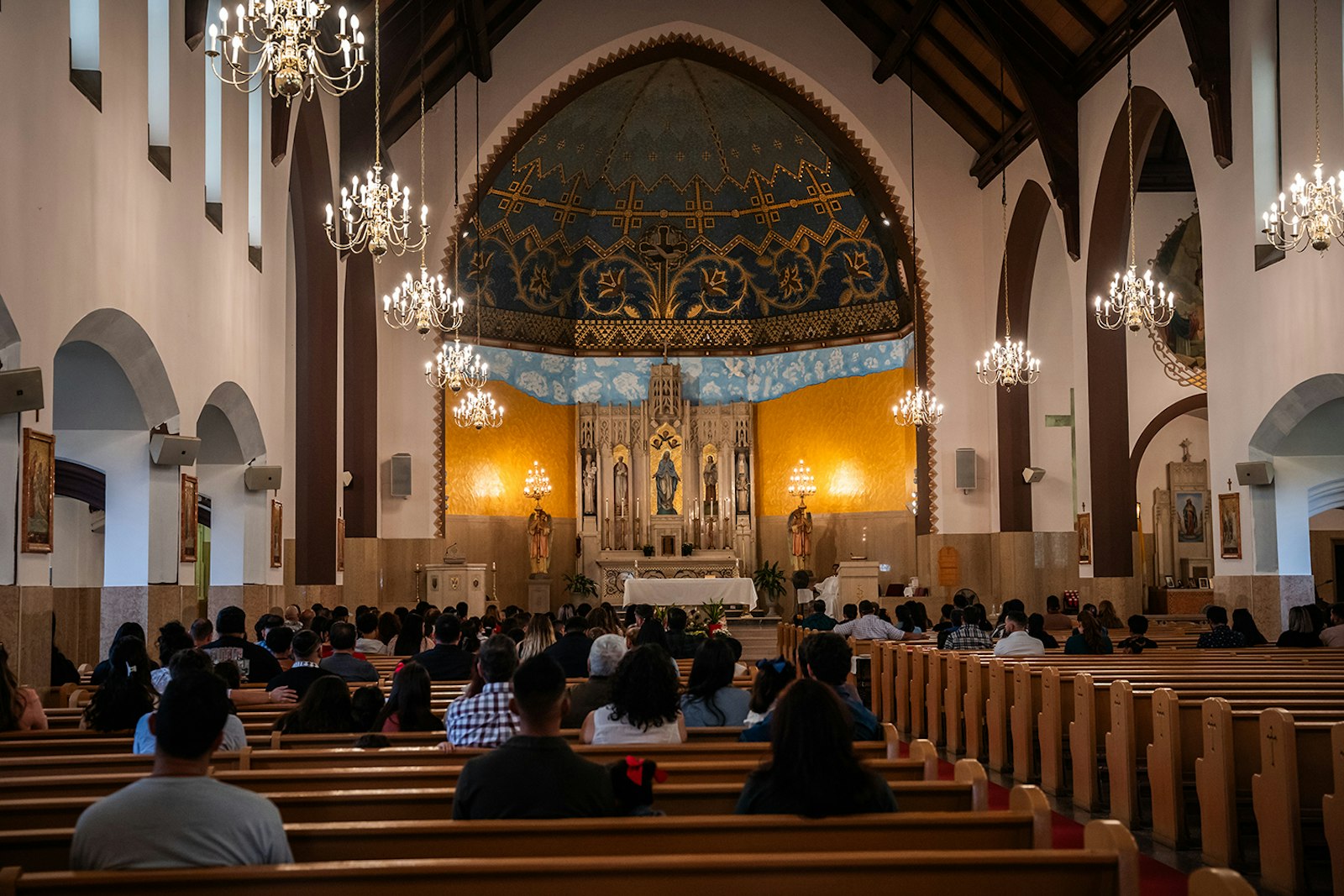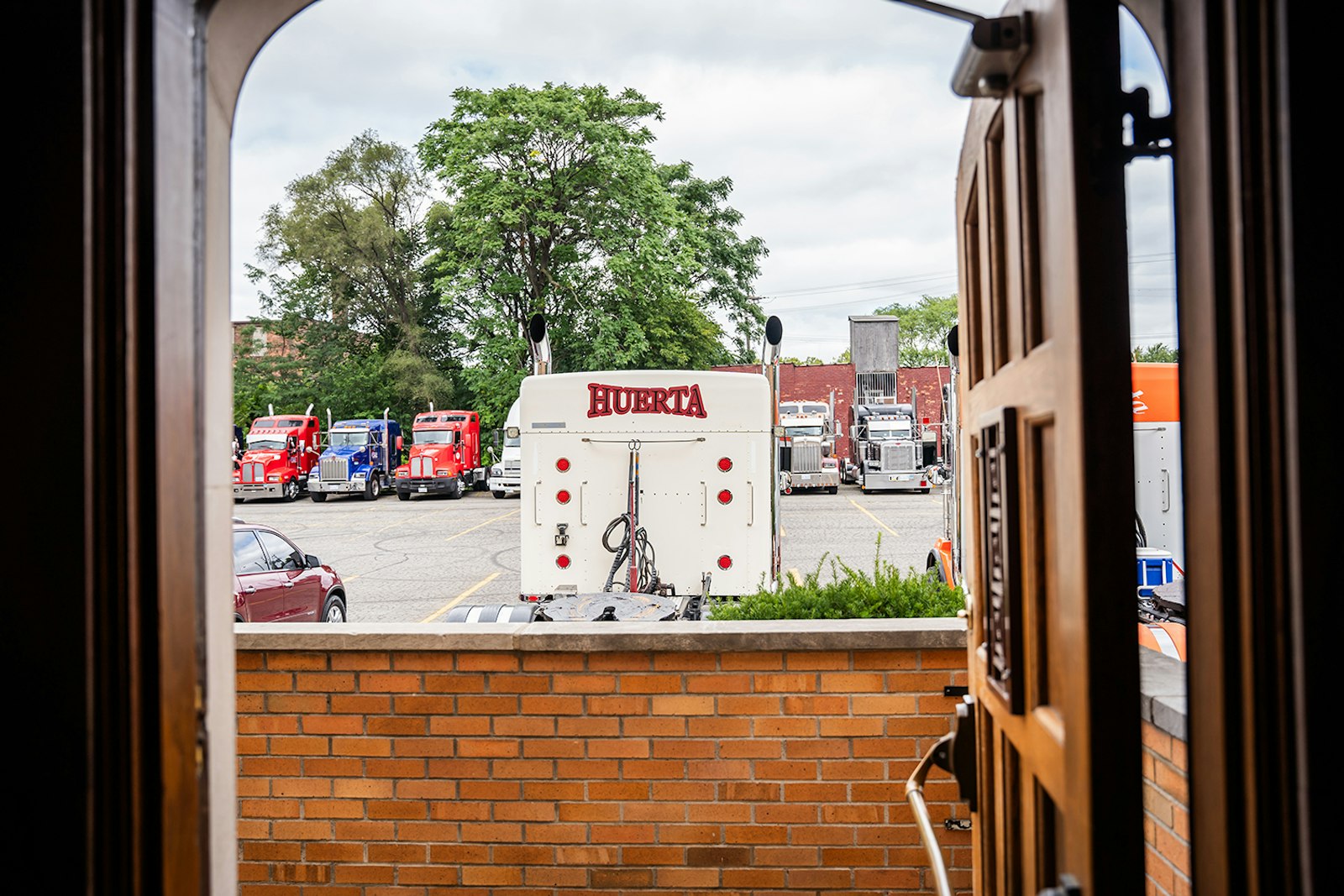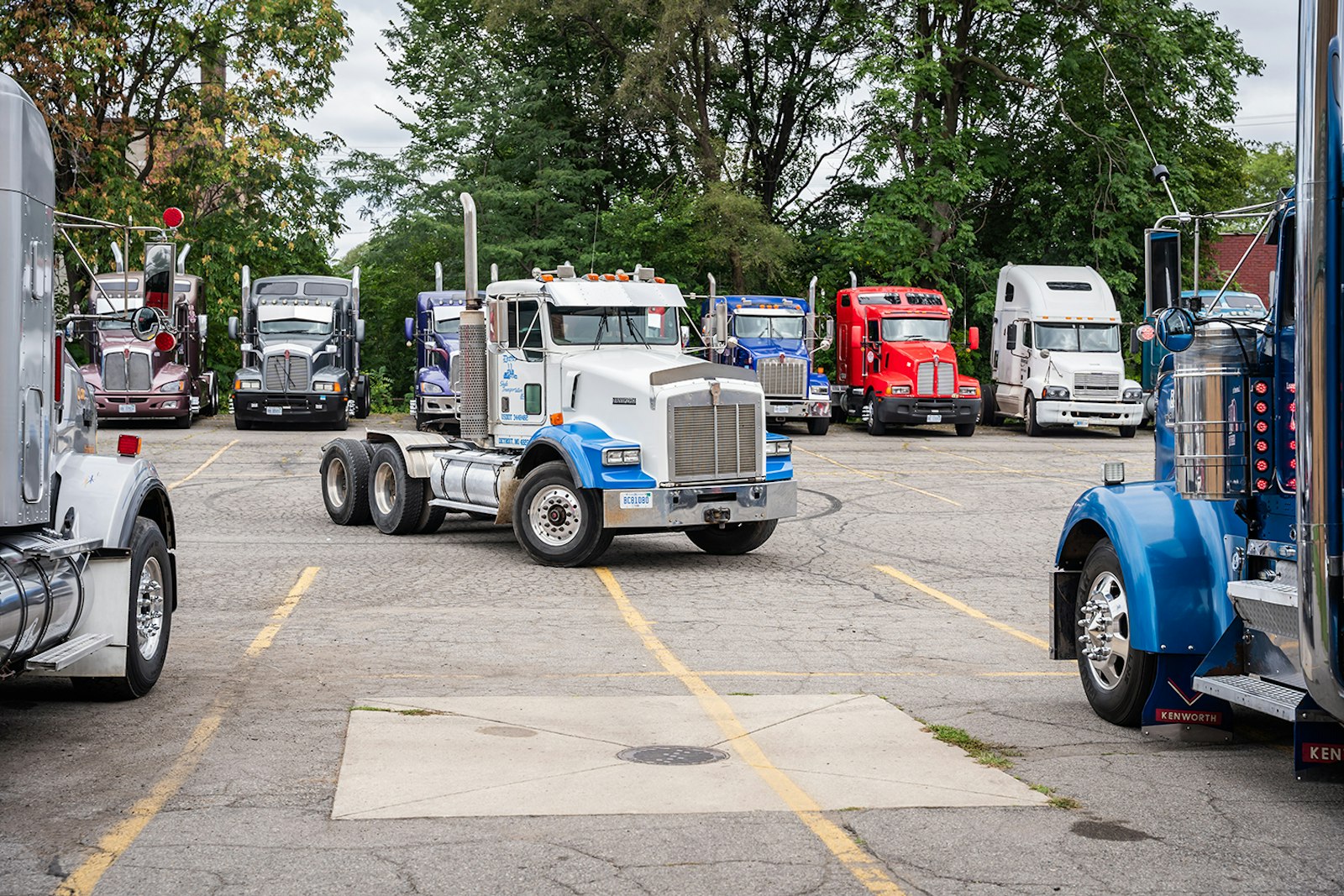 Copy Permalink
Parish life
Hispanic ministry