'Create My Rosary' business blossomed after sisters made a gift for a cousin's first Communion; today, their devotionals are a popular option
WEST BLOOMFIELD TOWNSHIP — It takes approximately 20 minutes to pray a full rosary, but it takes approximately two hours to make one — sisters Danielle, Taylor and Madelyn Bahoora can say this with authority.
For the past six years, the trio, who grew up at St. Thomas Chaldean Catholic Church in West Bloomfield Township, have been making rosaries on a regular basis for their business, "Create My Rosary."
"We grew up Chaldean Catholic, and our religion and faith have always been really important to us," Madelyn, 19, told Detroit Catholic. "When we started making the rosaries, it drew us closer to praying the rosary. Honestly, I didn't pray the rosary that much until we started making them."
The concept started in 2016 when the three sisters were trying to think of a gift to give their young cousin for her first Communion.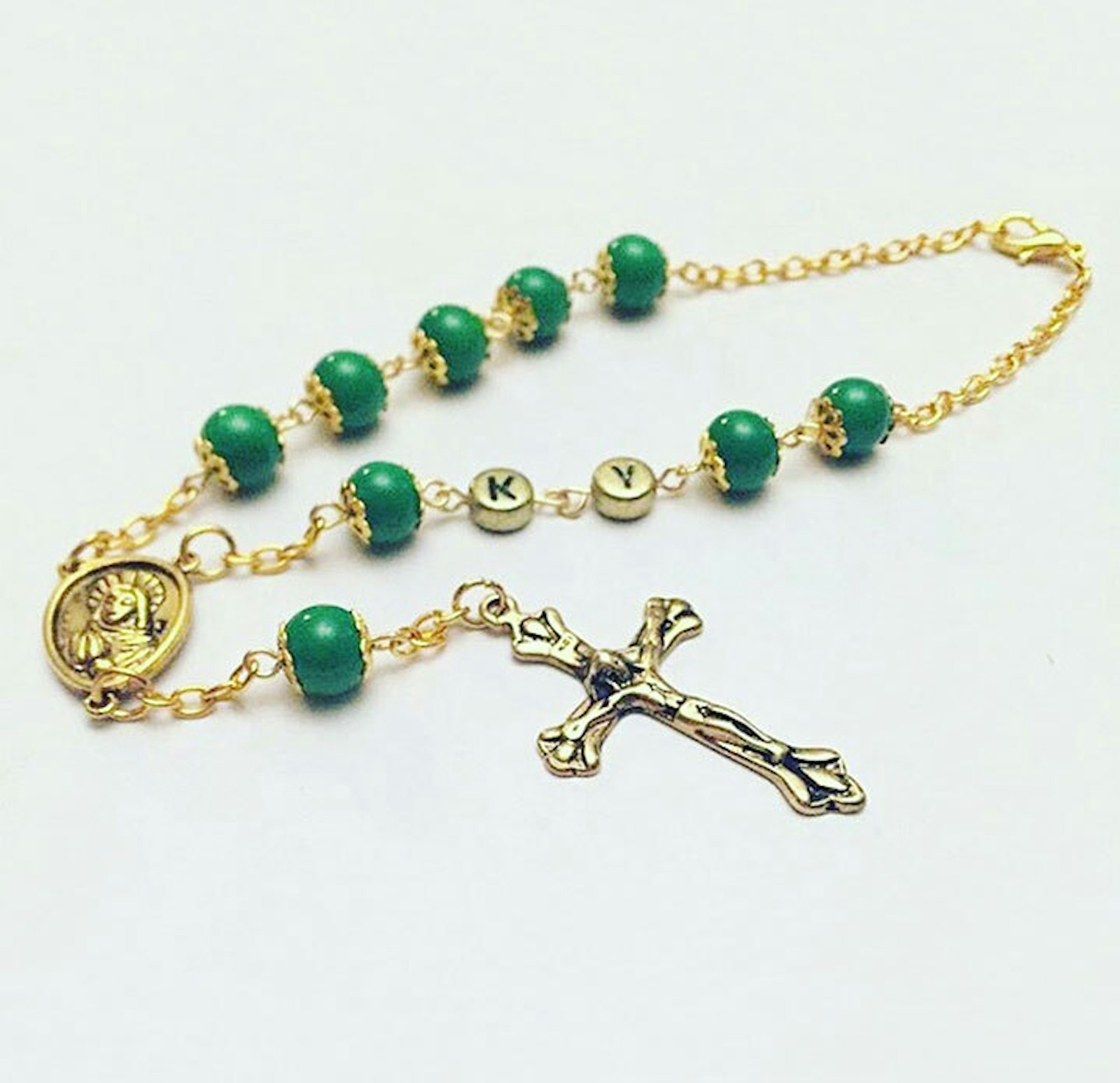 "Growing up, we were always really crafty. We had made bracelets and necklaces and things like that just for fun, but when we created the rosary for our cousin, that was our first time doing an actual rosary," Madelyn said. "We gave it to her on her Communion day, and everybody at the party loved it and kept asking us to make them one."
Taylor, now 20 and majoring in biology at Oakland University in Rochester Hills, was 14 at the time. She said the sisters went out and bought supplies and taught themselves through YouTube tutorials.
At first, the sisters began an Instagram page to show their handiwork to the world, but before long, they began receiving messages asking whether the rosaries were for sale. The oldest sister, Danielle, suggested the sisters work with a website designer, and the "Create My Rosary" business was officially born.
On the website, customers can choose the style rosary they want, customizing it by selecting the type of beads, metal and crucifix, and even opting to add a name and photo to the rosary. Customers can choose from popular styles or create their own. In addition to rosaries, the sisters offer stethoscope ID tags in the form of saint medals, which became popular among medical professionals and others during the height of the coronavirus pandemic.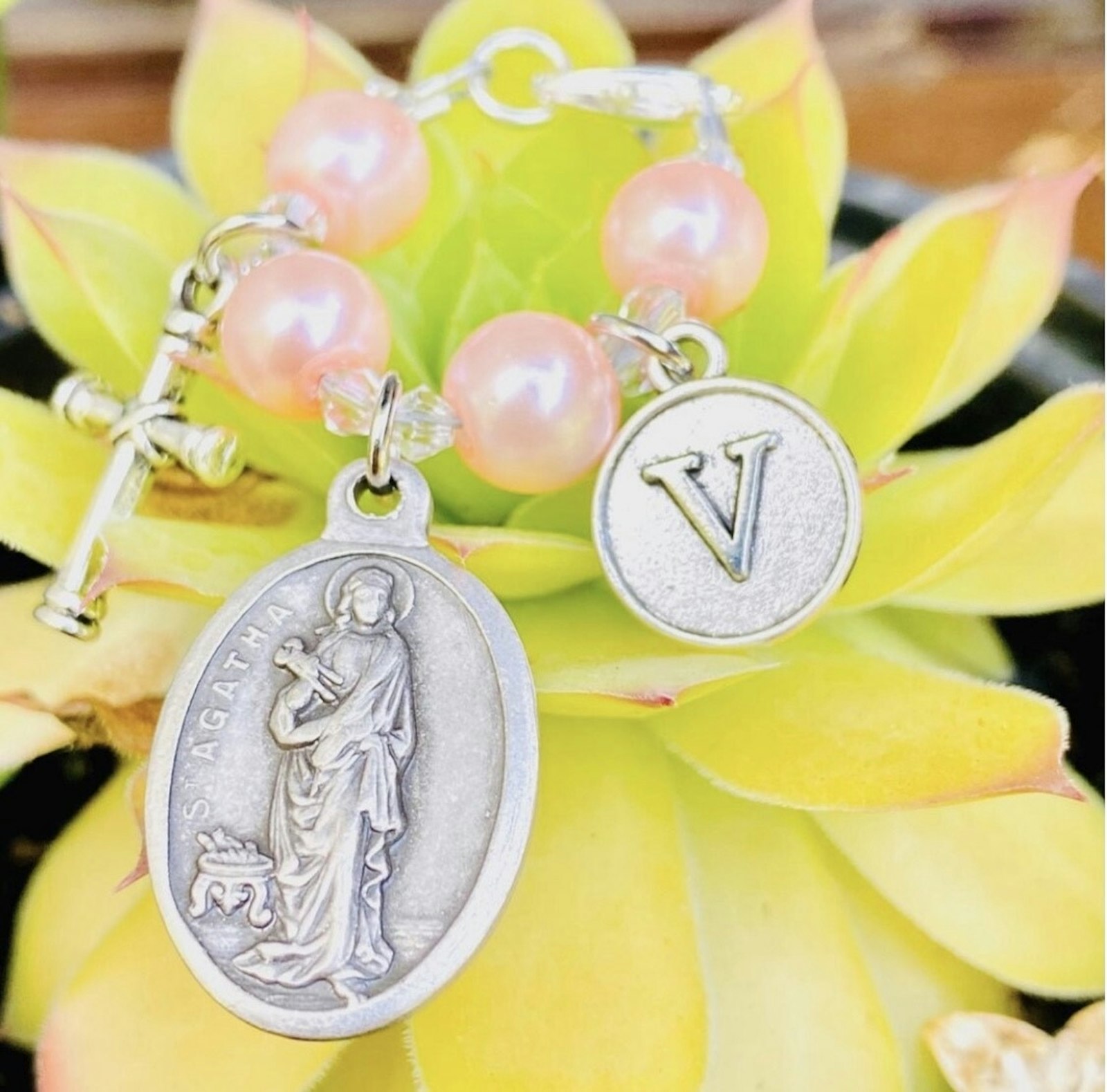 The sisters also offer a memorial collection, which includes bracelets, pins, keychains, and a stepping stone that customers can customize with the image of a loved one who has passed on. The Bahooras often add new products or customization options to the website as they think of them.
"We haven't released this product yet, but we just made a rosary with flower petal beads," Taylor said. "If someone gives us their dried flowers from a funeral or a wedding, we can preserve the flowers inside of the beads with epoxy and turn the flower into the Our Father bead."
The sisters have also been able to use their rosaries to give back. Once, while scrolling through Instagram, Taylor came across the story of a 6-year-old girl who had died of cancer. The sisters were so moved that they made an all-pearl bead rosary and sent it to the girl's mother.
"She told us it brought her so much comfort to have it," Taylor said.
Another time, the sisters were commissioned to make 80 to 100 rosary bracelets, each personalized with the name of a nun.
"The nuns were at a facility and they were older and sick," Taylor said. "There was a guy organizing an event for these nuns, who had taught at his high school, and he wanted to give back to them so he brought us there to pass out those bracelets to them."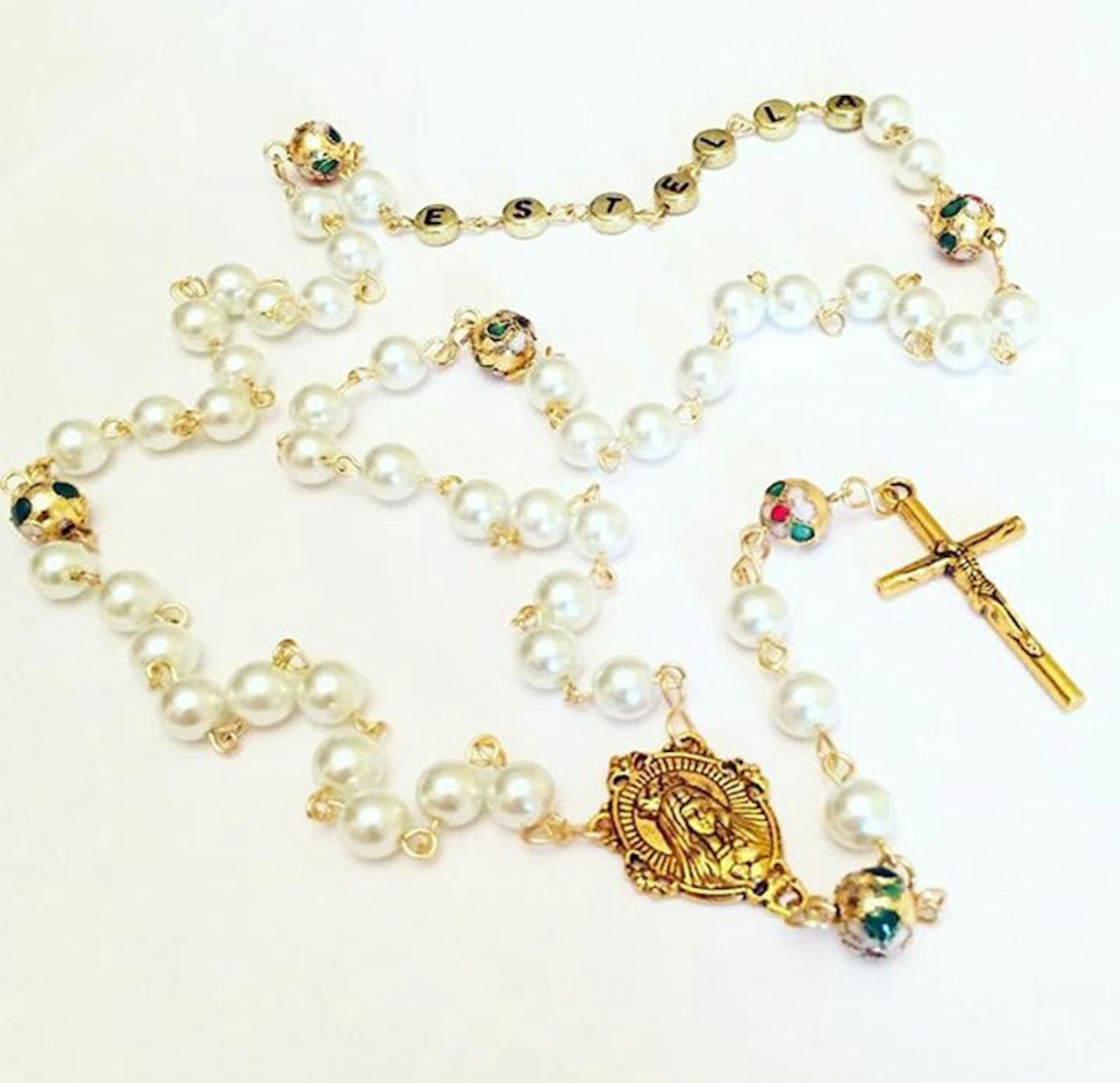 The sisters plan to continue the business even as life moves along; Danielle got married last July and works for Ascension MyHealth Urgent Care as a district administrator, and Madelyn is studying biology at the University of Detroit Mercy as part of a five-year physician assistant program. Taylor will graduate from Oakland in April, and she hopes to attend physician assisting school as well.
Each of the sisters say making the rosaries has helped them grow deeper in their faith.

"Once we started making them, we were surrounded by rosaries all over our house," Madelyn said. "I think it is important to incorporate the rosary into your prayers. I know when I pray the rosary I just feel a sense of being closer to God."
For Taylor, customizing the rosaries with pictures and names makes the prayers more personal.
"When I pray the rosary, it makes me feel closer to not only God, but also to Mary," Taylor said. "When you create a rosary that has someone's name in the beads, you might have a more personal attachment to it, and that might make you more inspired to pray it and get closer to God through that."

Copy Permalink
Personal witness
Prayer and spirituality