More volunteers are needed to serve those hidden from society, ministers say: 'It's important for them to know people care'

DETROIT — Deacon John Wright would like everyone to see those in prison the way he does: as individuals who need compassion. Deacon Wright, who serves at St. Elizabeth Parish on Detroit's east side, regularly ministers to prisoners at the Macomb Correctional Facility in Lenox Township, bringing them the word of God and the Eucharist in a Communion service. Approximately 10 to 20 men choose to participate each Sunday.
After his ordination in 2007, Deacon Wright learned that the facility needed Catholic prison ministers. He now serves as the volunteer coordinator, working with the chaplain at the prison to make schedules and secure clearance for new volunteers. A Communion service is offered weekly, though a shortage of volunteers and prison quarantines sometimes prevent the outreach from taking place.
In December, several facilities were in quarantine or implemented limited visitor policies because of COVID-19 or flu outbreaks. During the height of the COVID-19 pandemic, prisons across the state of Michigan were closed to ministers. As a result, Catholic prisoners went for weeks or months without the option to receive the sacraments — a heartbreak for Deacon Wright.
"I've known some of the guys for a long time because I've been doing this for about 12 years. I've had the opportunity to baptize about 10 of them," Deacon Wright said. "It's important for them to know that people care, and most of all, that God cares. They're so thankful every time I go."

On one visit, an inmate mentioned to Deacon Wright that he couldn't forgive himself for what brought him to the prison. Deacon Wright looked up the story of the prodigal son in the Bible with the man and encouraged him to read the story in his cell often. Deacon Wright told him that God will run to him, just as the father ran to the son in the story, because God is merciful. The next time Deacon Wright was at the prison, the inmate told him that reading the story from Luke 15 helped him begin to find peace.

When reading the Gospel for the feast of the Epiphany, Deacon Wright emphasized to the inmates that after seeing Jesus, the magi chose to return a different way.
"I told them, 'When you get released, you want to go a different way,'" Deacon Wright said. "And some of them said 'amen' out loud to that. They want to go a different way. The men that are making the effort to come on Sunday are making an effort to turn their lives around."
According to the Michigan Department of Corrections, the recidivism rate — the percentage of prisoners who return to jail within three years of release — was 23.6% in 2022. That number has steadily declined from 45.7% in 1998.
Detroit Auxiliary Bishop Robert J. Fisher has ministered to inmates in county jails and state prisons for 30 years. He celebrates Mass at the Macomb Correctional Facility on a rotating basis.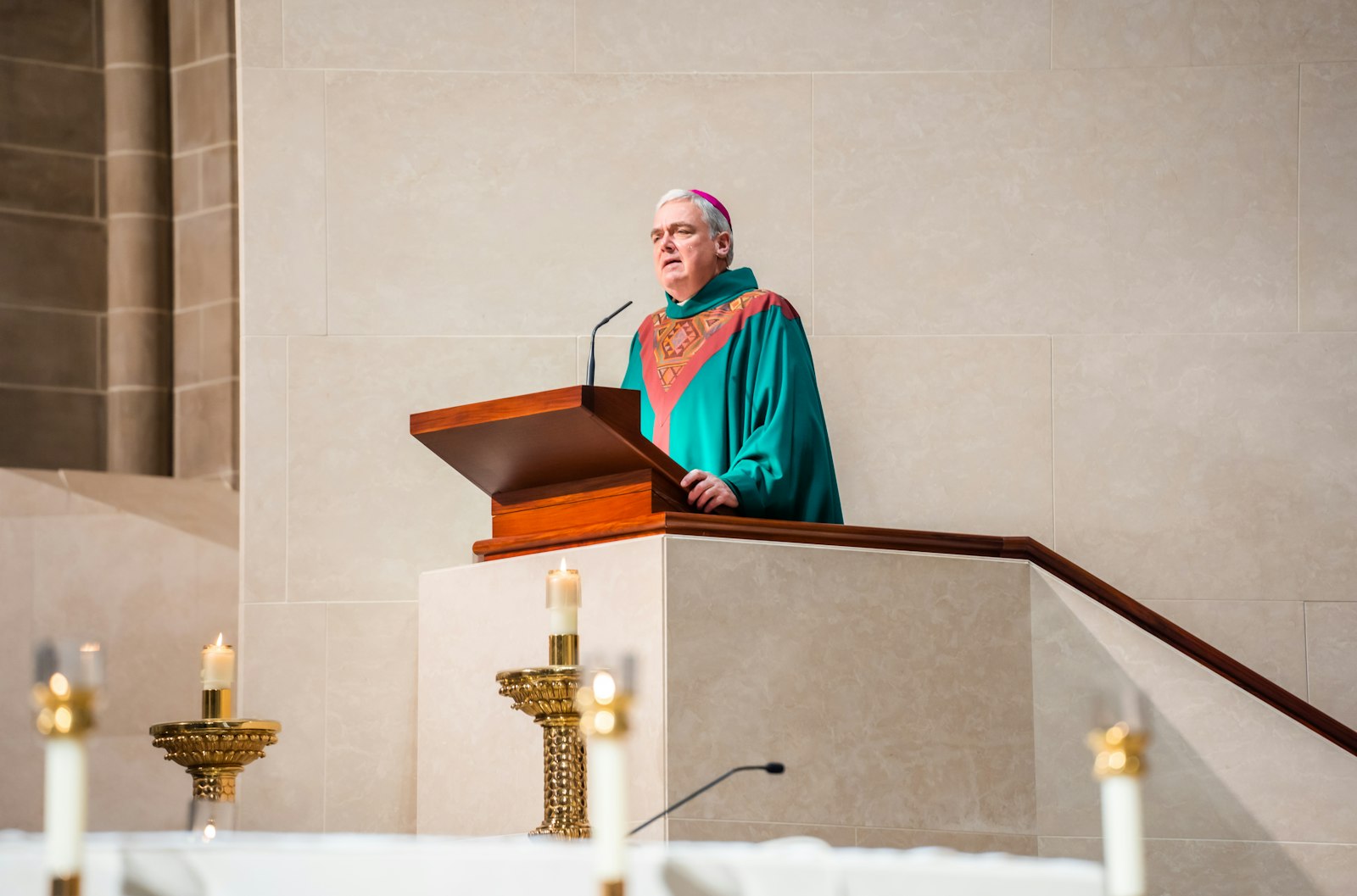 "There's a great hunger among those who are in the facilities for spirituality," Bishop Fisher said. "We've had some very beautiful liturgies. The inmates are actively involved in the liturgy, and we even have one man who's a fine musician and brings a great joy to our celebration. I think I look forward to it as much as they do."
Deacon Alfredo "Fred" Guardiola serves at St. Francis Cabrini Parish in Allen Park. He coordinates volunteers for the prison ministry at the Women's Huron Valley Correctional Facility in Ypsilanti.
When Deacon Guardiola was in deaconate formation, he was required to do a summer ministry each year. Deaconate candidates were encouraged to choose a ministry that would take them out of their comfort zones. Deacon Guardiola chose several areas of need over the years, concluding with prison ministry. As he found in his work with the poor and homeless, interacting with inmates made him see people differently as he learned each person's story.
"I went into the women's prison with trepidation, but again, it changed my heart, making it more conducive to being an instrument of God," Deacon Guardiola told Detroit Catholic.
Before the pandemic, in addition to Sunday visits, volunteers were allowed into the Huron Valley Correctional Facility on Wednesdays to offer lessons on the catechism, provide Bible studies, watch videos pertaining to the Catholic faith, and engage in discussion. Deacon Guardiola is working to restore the Wednesday sessions as soon as the prison chaplain gives him permission.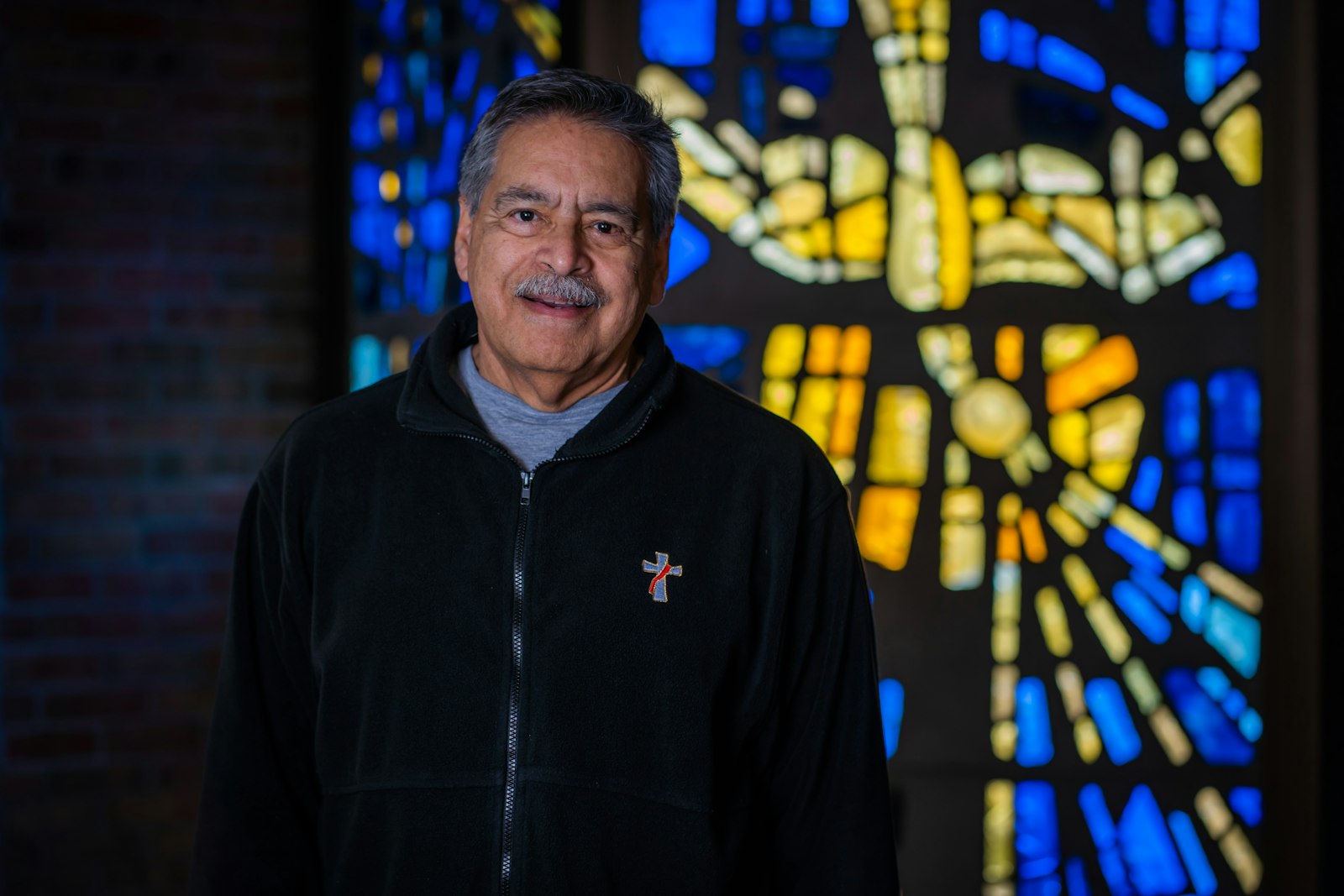 When someone asks Deacon Guardiola what it's like to serve at the prison, he refers to the women he serves as "a vibrant Catholic community behind four walls." He is inspired by their faith through difficult circumstances and impressed by their knowledge of Scripture.
"Hearing the Gospel and the way Jesus showed mercy is important," Deacon Wright said. "They know that when Jesus comes to them in the Eucharist, it helps them go in the right direction and strengthens them. It gives them hope that they can change."
Deacons Wright and Guardiola are looking for more lay faithful to serve in prison ministry. A shortage of volunteers results in missed opportunities for inmates to receive holy Communion, support and fellowship.
Bishop Fisher agreed.
"Prison ministry is important because we're all part of the flock," Bishop Fisher said. "The Lord promises to be with us. He might not take our crosses away, but he is certainly there to help us carry them. When a visit is made to a prison, it's a reminder to the people that they're loved and cared for by the Church community. They're not forgotten."
Prospective volunteers may contact Deacon Fred Billotto, associate director of evangelical charity for the Archdiocese of Detroit, at [email protected].
Copy Permalink
Prison ministry