Developed by Bro. Igor de Bliquey, OFM Cap., 'Fr@elli' app aims to bring teachings, lessons of St. Francis to 21st century media
DETROIT — St. Francis of Assisi died in 1226, but his teachings and way of life are just as relevant today as they were nearly 800 years ago.
And, as they say in the 21st century, "There's an app for that" now.
Bro. Igor de Bliquey, OFM Cap., has made bringing Franciscan spirituality to the masses the focus of his post-novitiate project through the development and launch of a new smartphone app, Fr@elli, meant to help users grow in faith and turn spirituality into a lived experience.
Bro. Igor, who is visiting the Capuchin Province of St. Joseph in Detroit from his home province in Belgium, said the app — pronounced, "Fratelli," meaning "brother" in Italian and derived from the Arabic word which means "to me" (pronounced "elli") — remains true to the source of Franciscan spirituality, while at the same time aesthetically pleasing and culturally relevant.
"It is visual; it is to do with our senses, and that is what St. Francis also wanted to do — (to) move back to, 'What am I experiencing, and in this experience, how do I meet God?'" Bro. Igor explained to Detroit Catholic.

The project started when the Belgian brothers began to renovate their friary originally built in the 1600s. There was some debate as to what to do with the space, Bro. Igor said, and the brothers decided to create an "Experience Center," which includes seven rooms that take visitors on an experiential discovery of Franciscan spirituality.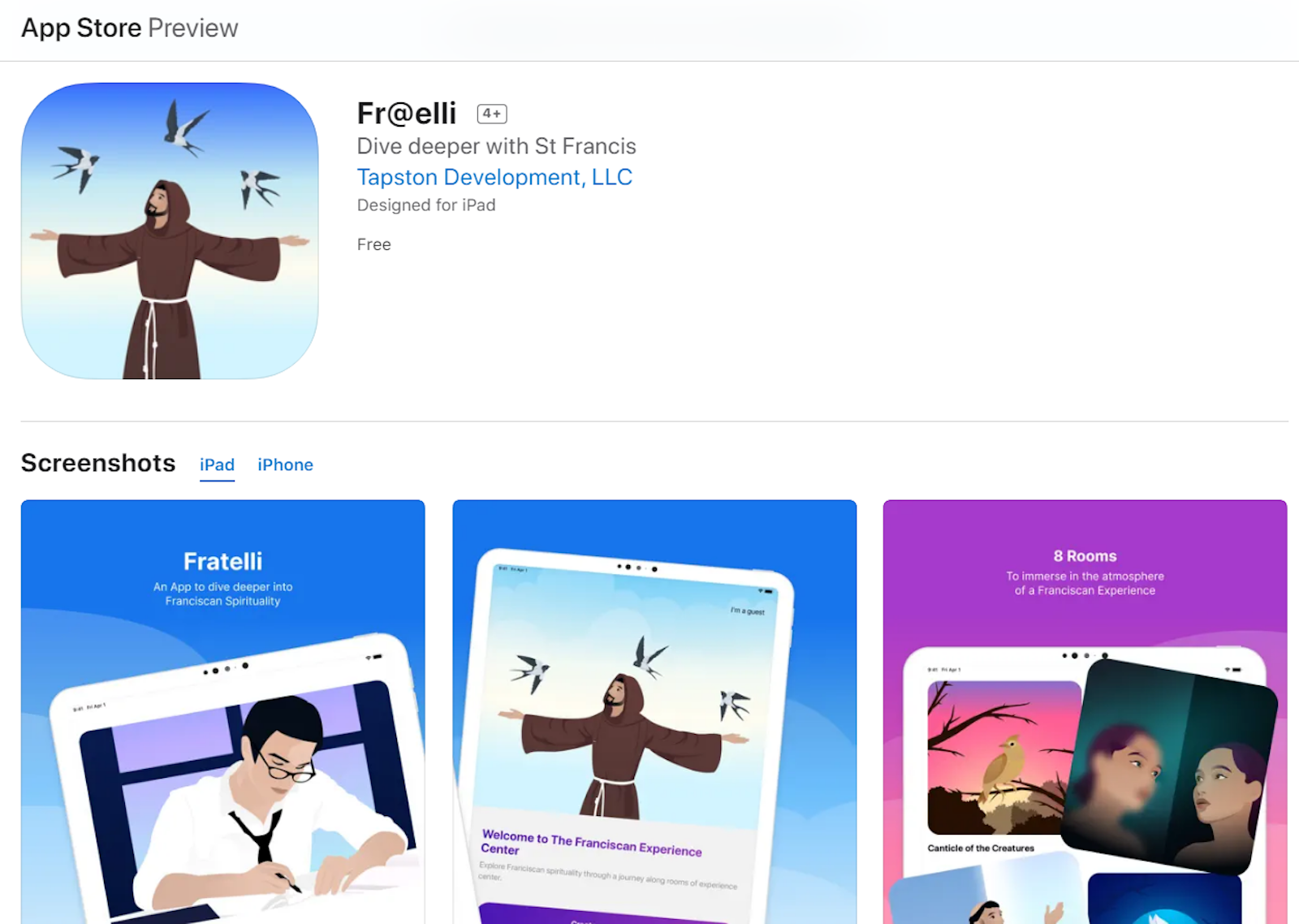 The COVID-19 lockdown, however, prevented visitors from being able to come and experience the rooms, and the brothers occupied themselves by creating written material to help bring Franciscan spirituality to the Belgian population. In an effort to reach even more people, the friars decided on an app that would bring the discovery of Franciscan spirituality to the palm of users' hands.
After securing an initial investment to develop the app, the friars tapped Bro. Igor to lead its development, given his background in IT training, along with another friar and two lay Franciscans. After arriving in Detroit in November 2021, he has continued the app's development from St. Bonaventure Monastery, overseeing its launch on May 20.
Bro. Igor chose to come to Detroit because of the unique opportunity to minister to the poor, he said, as well as the fraternal life St. Bonaventure offered. Finishing the app in Detroit brought an "extra dimension" to its development, he said.
"It first started as a Dutch app, but we recognized that we needed to branch out, so it became a bilingual app, now in English and Dutch," Bro. Igor explained, adding the app has received interest from the United States, India and Australia. "It has been fun to recognize that people need spirituality, and they are grabbing onto this as a tool to learn more about Franciscan spirituality."
The app has more than 200 downloads so far, he said.
Lay groups in Belgium are using it as part of their spirituality program, but Bro. Igor said the app was primarily designed for people unfamiliar with the faith and Franciscan spirituality.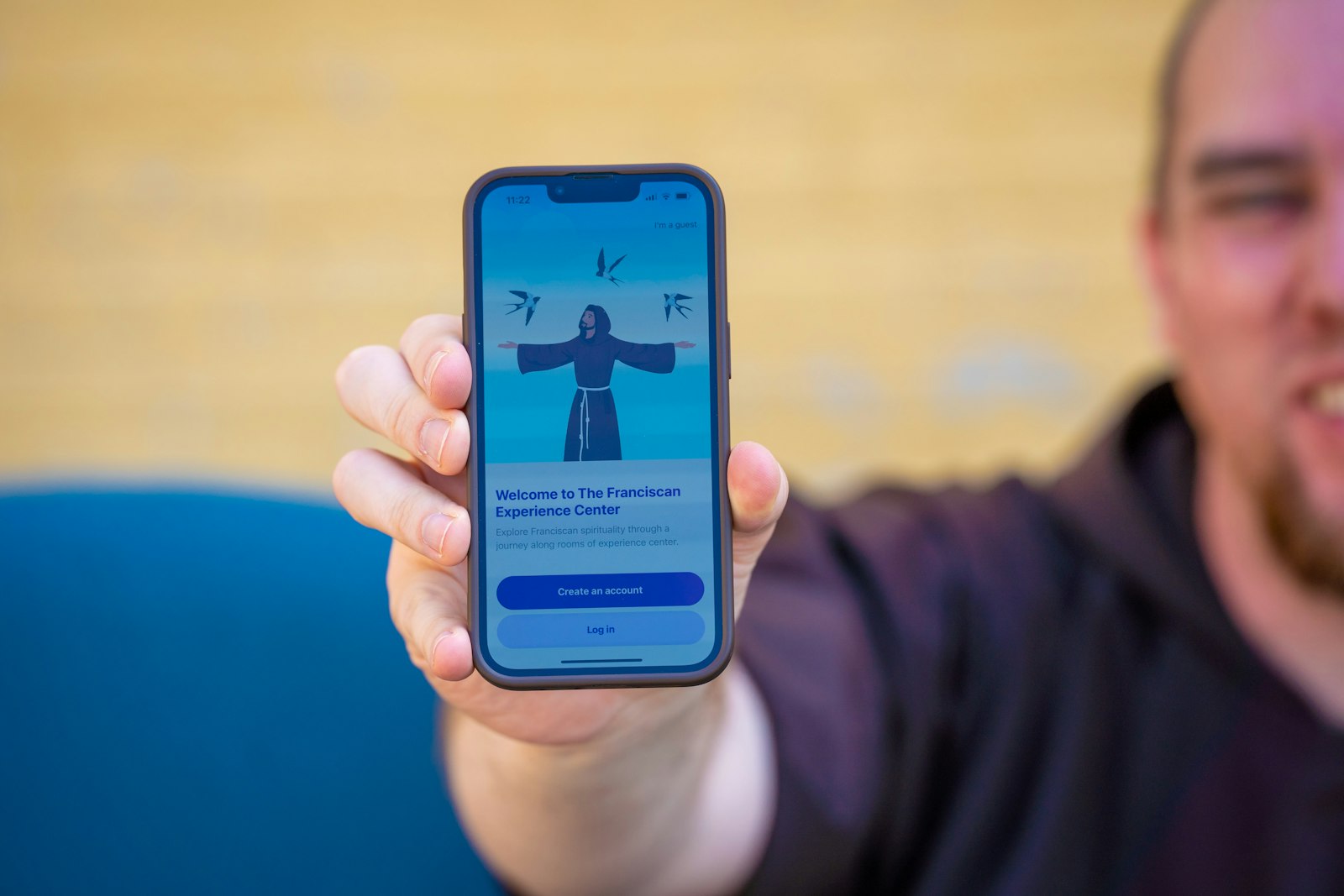 "Belgium culture is completely secularized, but has a Catholic source glazed on it," Bro. Igor said. "So they know bits and bobs, but they miss the whole point of what it is. The app is designed for someone who knows nothing about the faith, and the app's content leads them into spirituality and leads them into the thought processes of Franciscan spirituality."

Bro. Igor said there are parallels between today's culture and the time of St. Francis.
"The time of St Francis and the time now, I would say, are very similar" Bro. Igor said. "He tried to experience and find spirituality in the plain things of everyday (life) and open our eyes to what is happening here and now and go to the Gospel as a core of our spirituality."
The teachings of St. Francis, which are rooted in the Scriptures, can help one live a simpler life, Bro. Igor explained.
"His whole idea of spirituality is incarnational. He wants to move down from the hill in the city to the valley," he said. "He wants to move us down to high thoughts to a God that is concrete in front of us that we can touch in the manger."
While Bro. Igor hopes Fr@elli reaches more people with the truths of the faith, there are many great Catholic apps out there, he said.

"There are so many good apps out there that are trying to inspire people to dig deeper in faith, and this is one of them," he said. "If this isn't for you, try another one. Find ways to work on your own spirituality and deepen your relationship with Christ. That's what we are all supposed to be doing, so let's go for it."

Download the Fr@elli app for free
Copy Permalink
Culture and Media
Consecrated life