MARINE CITY — Here's a trivia challenge: Name all the active Catholic League coaches who have led their teams to a Michigan state football championship.
There are more coaches outside the circle than in it. The answer doesn't include retired legends such as Orchard Lake St. Mary's George Porritt, Detroit Catholic Central's Tom Mach, Bloomfield Hills Brother Rice's Al Fracassa, Warren De La Salle's Paul Verska or Waterford Our Lady of the Lakes' Mike Boyd.
Nor does it incorporate former Catholic League state champion coaches who took their skills to public schools, such as Loyola's John Calahan or DePorres' Greg Carter; nor Catholic League coaching alumni who won state titles outside the league, including Scott Merchant (Clinton Township Chippewa Valley), Tony Patritto (Rochester Adams), Chris Bell (Lake Orion) or Joe D'Angelo (Detroit Country Day). And Monroe St. Mary Catholic Central, coached by Adam Kipf, has not been a member of the Catholic League.
The current group is small, with only three members — and not all are top-of-mind.
There's certainly De La Salle's Dan Rohn, whose Pilots won the last two championships. And technically, Jackson Lumen Christi's Herb Brogan would fit the bill, even though the Titans won't begin Catholic League play until next fall.
The third active Catholic Leaguer might be trickier to identify, since he's currently coaching another sport — basketball — at a school that currently doesn't have its own football team — Chesterfield Austin Catholic.
That would be Ron Glodich, who guided Marine City High School to the Division 4 state football crown in 2013. And just in case you're not familiar with Glodich's story, now you can read up on it.
Glodich's memoir, titled "A Run to the River," newly published by Silverlight Press, doesn't just chronicle the Mariners' championship season. It cuts a much wider swath that should appeal not just to Marine City fans, but prep football followers, scholastic coaches and young athletes alike.
"One part of the book is about the evolution of Marine City football, another is the stories behind the state championship season in 2013, and chapters go back and forth between the two," Glodich said. "There are 32 chapters, and there are some individual stories in there, such as how my wife (Katherine) contributed to post-game parties. My dad (John) is a big part of the book; he had pneumonia during the playoff run."
Glodich, who grew up in Warren, attended Grand Valley State University with hopes of becoming a physical therapist and playing on the baseball team. Along the way, he gave up his playing career and switched fields of study, getting a teaching degree and landing at Marine City in 1987.
Beyond the classroom, he was a longtime assistant before taking on the head football coach's role in 2012, and it didn't take long for the Mariners to ascend to the top spot the following season. In the championship game at Detroit's Ford Field, Marine City defeated Grand Rapids South Christian, 49-35.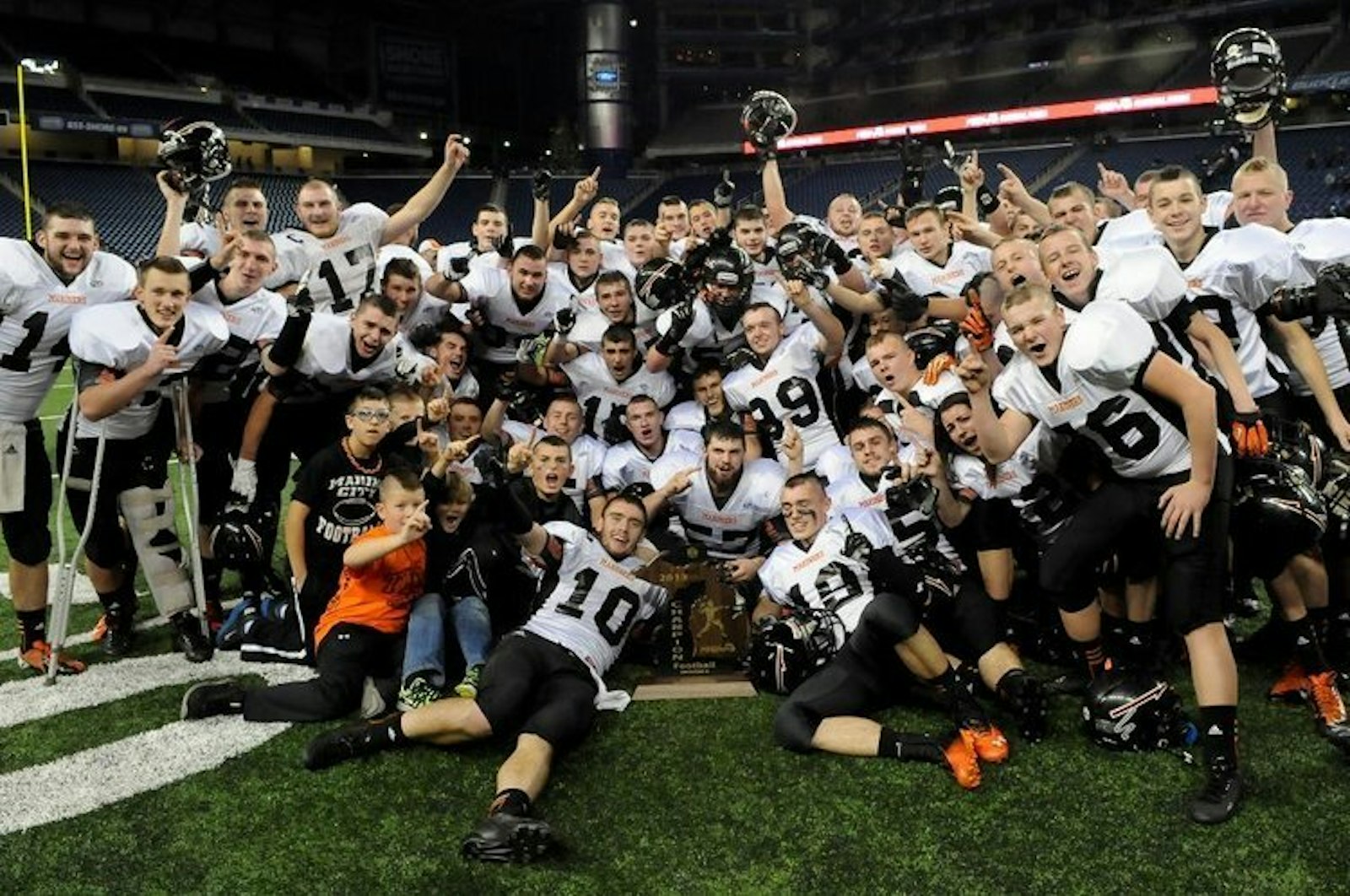 "We had a wonderful year in 2011, we had a nice season in 2012, and they all worked their tails off in 2013. It was a special group for sure," Glodich said. "It's a real underdog story. In every single playoff game we got to after the district, we were heavy underdogs in each. We won on sheer competitive spirit; we phrased it as 'team over talent.'"
"A Run to the River" is the first book for Glodich, who actually was battling a case of COVID-19 when he started writing in November 2021.
"That gave me some challenges when I had to sleep, but I had the energy to keep going on the project. I finished in April (2022)," Glodich said. "I've always enjoyed writing, but it's bizarre, because I struggled as a reader. Whatever it is about my brain, I never put myself in the position I thought I could write a book someday."
But down deep, he debated the possibility for quite a while.
"It was a somewhat of a running joke during the coaching days. Every time we'd have a bizarre incident, I'd say, 'That one's going in the book,'" he said. "Once I retired, I contemplated a little bit more writing a book to collect all these memories, and it became more of something I wanted to take on."
Glodich stepped away from Marine City High School in 2019 (although he remains a resident of the town), and shortly thereafter came to Austin, whose principal, Janel Coppens, is someone whom Glodich coached in volleyball while she attended Marine City.
Glodich is a science teacher and athletic coordinator at Austin, working with athletic director Jim Baker. Because Glodich also coached basketball at Marine City for two different stints, he was a good fit to take over the Crusaders' program.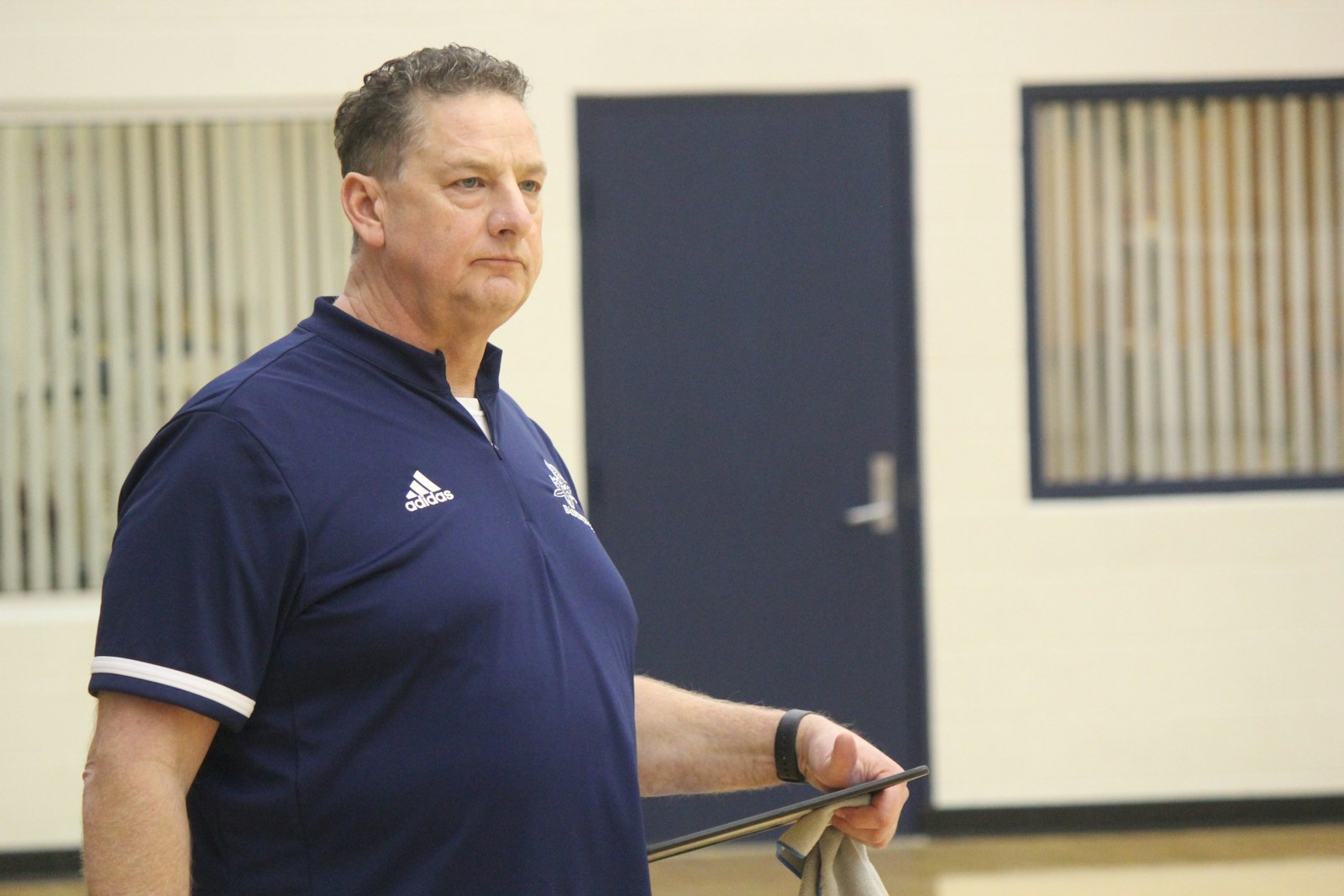 Although Austin sported a 3-6 record at press time, Glodich is proud of the upward trend shown by his team.
"I'm proud to say we're making ground," he said. "About two years ago we almost got kicked out of the league because we couldn't win any games. We're definitely making progress."
Besides, some of his players can even read up on the makings of a championship team. Even before the book was published, Austin English teacher Kris Sredich showed some of the early chapters to her students.
"There's some leadership lessons there," Glodich said. "I'd love for current high school athletes to read it and see what it takes — camaraderie, work ethic, how a community supports a team. Everybody can grab a little bit from it. My publisher, Susan Sember, calls it Michigan's version of 'Hoosiers.'"
As a first-time published author, does Glodich have any advice for those considering the same career path?
"My advice is just go — don't worry how it looks or how it sounds," he said. "The more you get on paper, the better it's going to get. I would send one chapter at a time and my publisher could see the evolution one chapter at a time. The more you do, the better you're going to get."
Find out more about "A Run to the River" or purchase a copy online at ronglodich.com. Glodich will also appear at a book-signing event from 10 a.m. to 1 p.m. on Jan. 28 at The Mariner in downtown Marine City. The book will be available thereafter on Amazon.
Copy Permalink