Expansion will create opportunities for growth, collaboration and better scheduling as CHSL announces historic cross-state partnership
TOLEDO, Ohio — Mention "Michigan" and "Ohio" in the same sentence, and the image that likely comes to mind pits one set of sports fans against another.
"Ohio State and Michigan is one of the all-time great sports rivalries," said Bob Ronai, athletic director at Toledo St. John's Jesuit. "This will create some additional interest and carry over into the high school ranks now."
Loyalties aside, Catholic high schools from Michigan and Ohio will not just compete against one another, but will work together, as the Archdiocese of Detroit's Catholic High School League accepted the membership applications of five Toledo-based schools. The formal announcement was made March 22 during a news conference at St. John's Jesuit.
"Many people are well aware of our rivalries, and maybe that's what people think of first, but I hope this is an opportunity for the community to see that we can work really well together," St. Francis de Sales president Fr. Geoffrey Rose, OSFS, said. "While you can speak of the rivalry or what separates us, far more important and far more vast is Christ-centered sports. To have that invitation brought to us first by the Catholic League, and then for all of us to come together, it really feels like our contribution to this is valued beyond the idea of strength-of-schedule."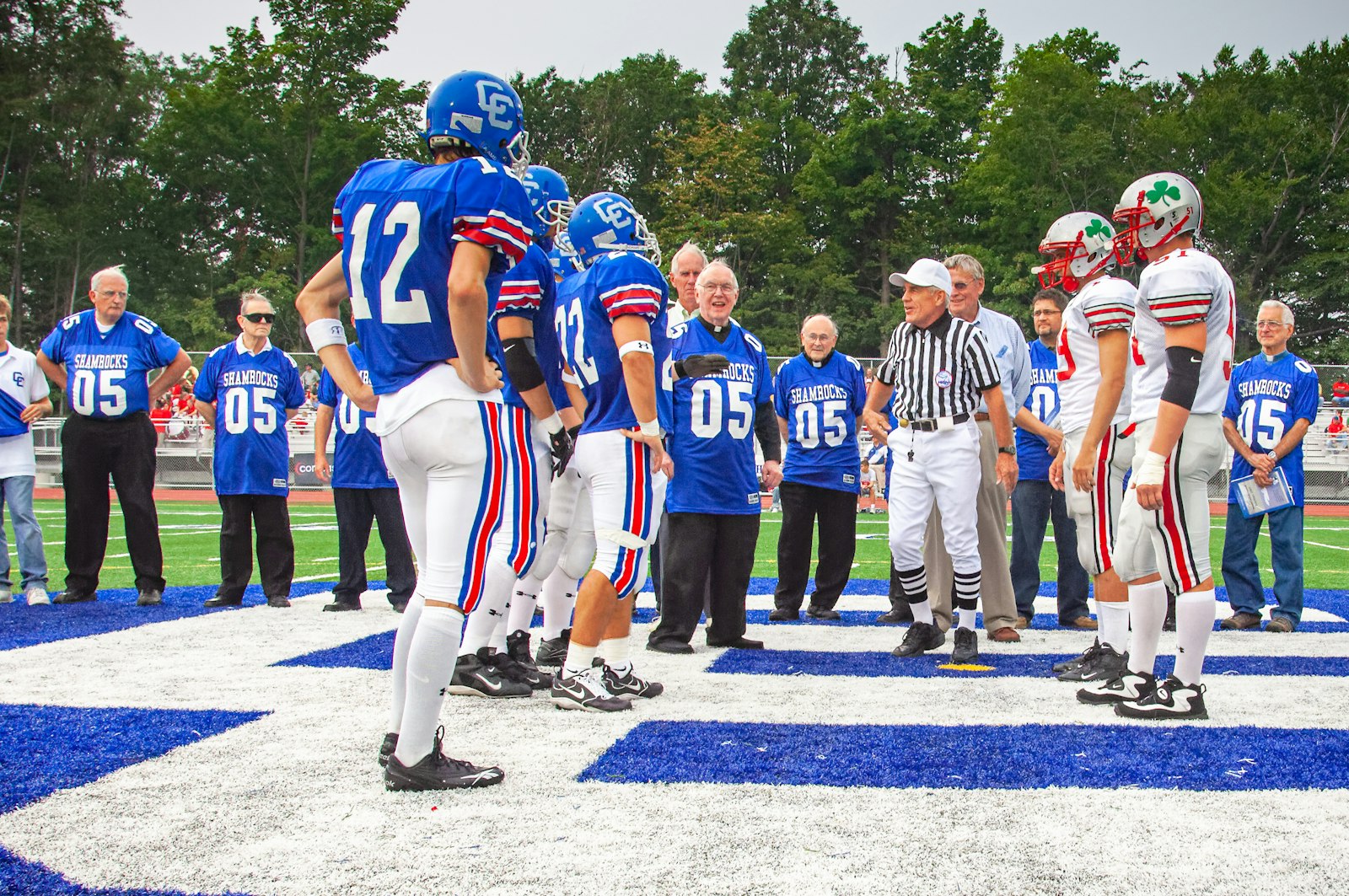 The applications from St. John's Jesuit and St. Francis de Sales, which are both all-boys' schools, along with all-girls' institutions Notre Dame Academy and St. Ursula Academy, and co-educational Toledo Central Catholic were accepted "unanimously and independently" by the CHSL's 18-member Executive Board and its 27 existing schools, CHSL director Vic Michaels said.
"Beginning in the fall of 2023, student-athletes at the Toledo schools will be eligible to compete in CHSL championships in all 30 of the sports overseen by our league, and will be given full league schedules in all sports that coincide with the MHSAA," Michaels said.
The five Toledo-based institutions are presently members of the 10-team Three Rivers Athletic Conference. That league will disband next season as four of its five public-school members accepted invitations to join the Northern Lakes League.
That left the Diocese of Toledo schools without an athletic home, before the CHSL came calling. Not only were the five northwest Ohio schools all too happy to join in, but it was soon discovered to be a good fit for both sides.
"Without a doubt, it's a great situation," Ronai said. "It's unique, it's different, but it's getting together with people who want us, and it's the opportunity to compete with people who have the same values. It's a great thing."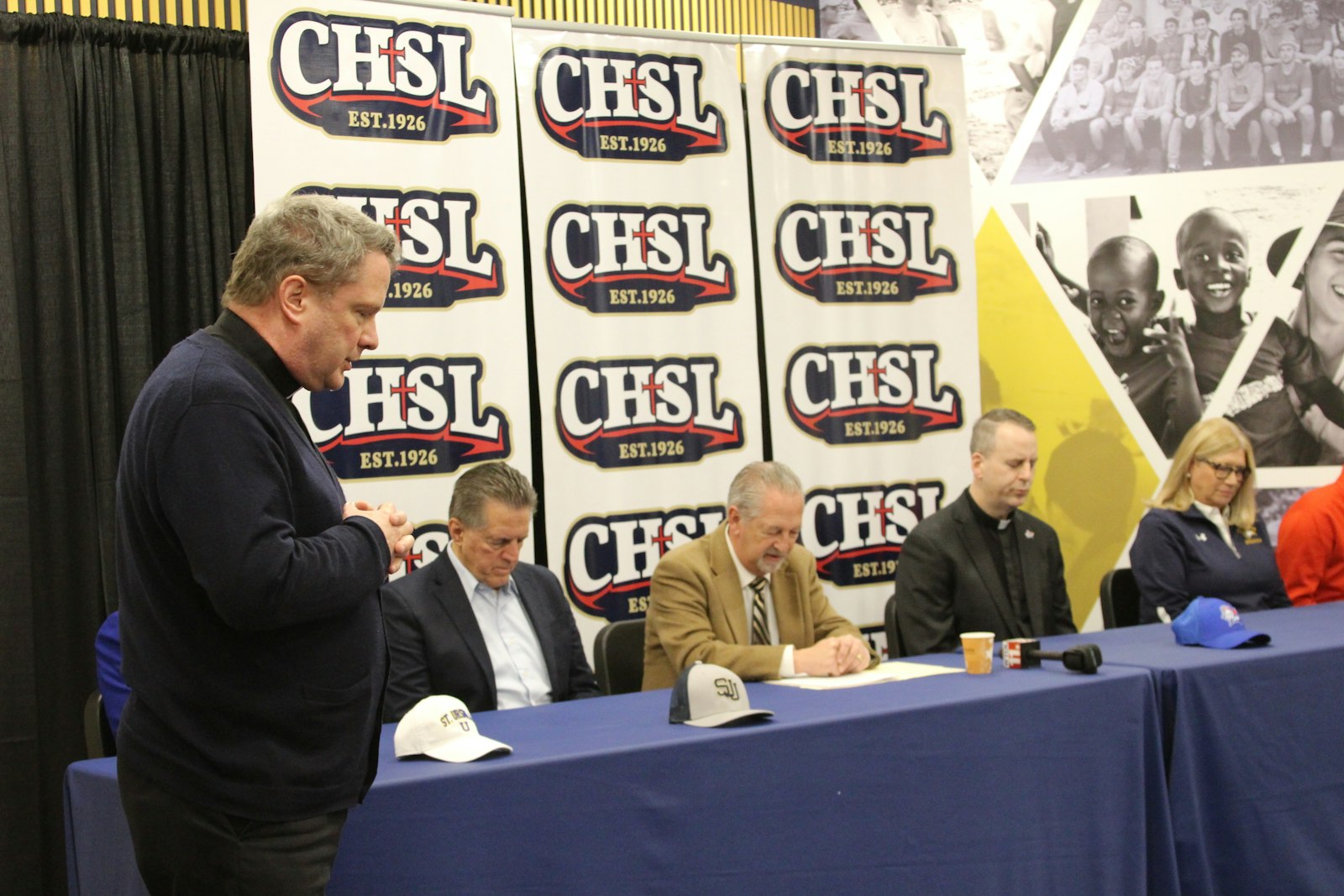 One potential drawback is travel. Michaels said he studied travel routes between the schools on Mapquest, stating most trips would be in range of an hour, with the longest one being an hour and a half. But in some cases, it could actually provide some relief for Central Division football teams, which have at times had to travel to the Columbus, Cincinnati, Cleveland, Indianapolis and Chicago metropolitan areas to find willing opponents.
"Some people think the biggest influence in this was football. Schools in Toledo need football games; our schools always need football games," Michaels said. "But the truth is, it's equally difficult to find sub-varsity softball or sub-varsity boys basketball or freshman games. One of the advantages with our league is we have the ability to create schedules for both the good and the not-so-good teams. Some of our schools see the same thing happening with their programs, where they're good in one sport — we can create a competitive schedule for them."
Because the Toledo members' enrollment ranges from 450 girls at St. Ursula to 593 boys at St. John's Jesuit, it appears that the new members would likely play the larger CHSL schools, which presently comprise the Central Division.
In the case of St. John's Jesuit, Ronai said the Titans are looking forward to becoming league rivals with such programs as Bloomfield Hills Brother Rice, Novi Detroit Catholic Central, University of Detroit Jesuit, Orchard Lake St. Mary's and Warren De La Salle.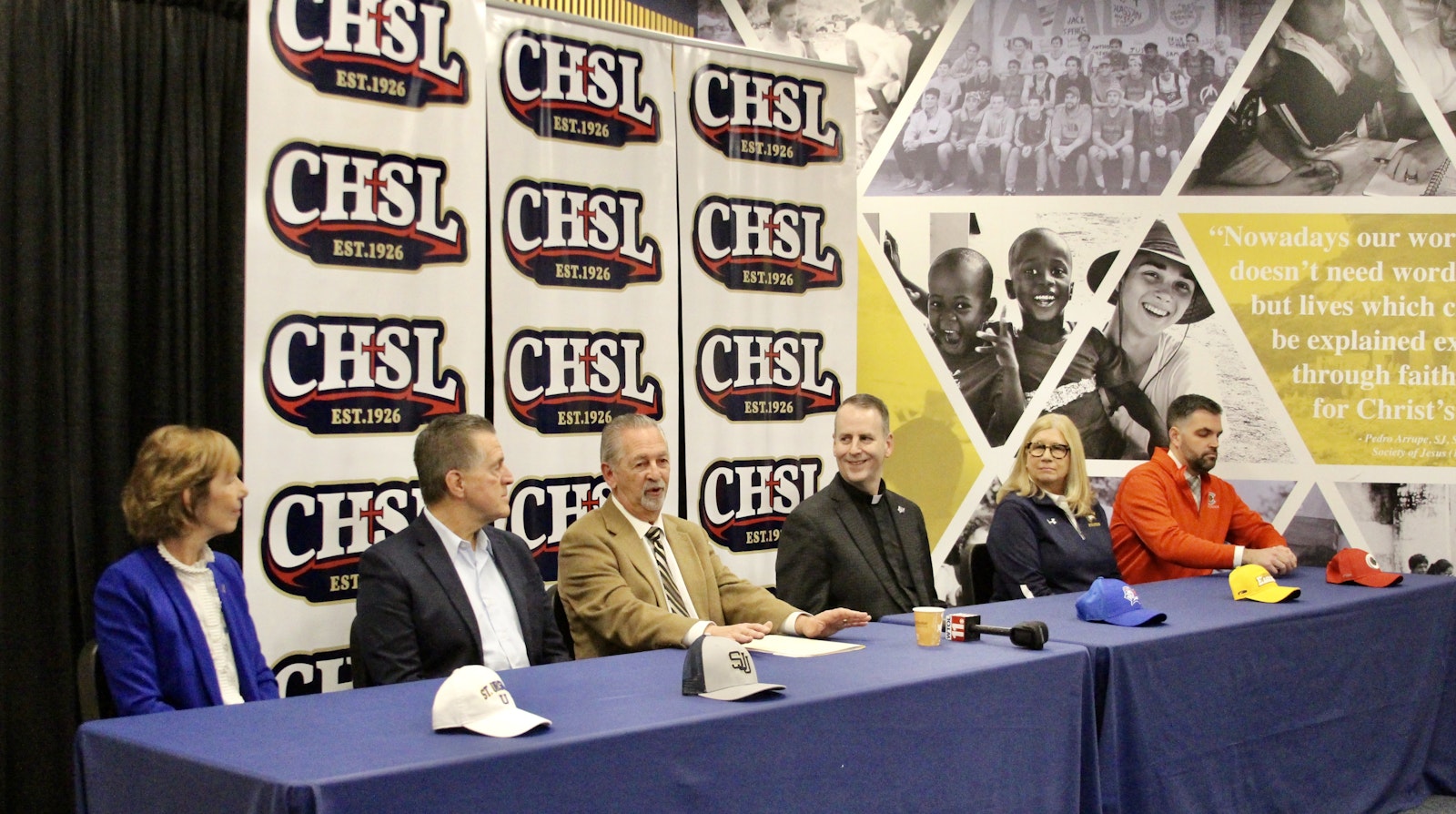 "Our student-athletes know about this by now, and they're all excited, since we've played some of the schools before," Ronai said. "The competition level is good. We need to ramp it up a bit since it's a much better competition level, but it helps us prepare them for post-season play in Ohio."
With 82 to 85 members of its student body playing at least one sport, St. John's Jesuit has been the TRAC's premier athletic program since the league's inception in 2011. The Titans won the conference's all-sports trophy nine times outright and shared it one other season.
"Another reason we're excited about this is (the Catholic League) offers the chance to play conference championships in big venues (such as Ford Field, Comerica Park and Calihan Hall). That's something to look forward to," Ronai said.
But at the same time, Michaels said, the main reason behind the move is bringing more like-minded schools into the league.
"Some of it has to do with the success of the Toledo schools, along with our success, but it's more and more difficult to find schools that have the same thinking that we have, have the same values that we have, the same beliefs that we have," Michaels said. "The more we can play schools like that, the better off we are."
Meet the new Catholic League members
CENTRAL CATHOLIC
Nickname: Fighting Irish
Colors: Scarlet, Gray and Green
Founded: 1919
Operated by: Diocese of Toledo
Student body: 580 students in grades 9-12, co-educational
Number of sports sponsored: 24
Athletic website: fightingirishathletics.org
NOTRE DAME ACADEMY
Nickname: Eagles
Colors: Navy and Gold
Founded: 1904
Sponsored by: Sisters of Notre Dame
Student body: 535 students in grades 9-12, all-female
Number of sports sponsored: 15
Athletic website: ndaeagles.org
ST. FRANCIS de SALES
Nickname: Knights
Colors: Red and Blue
Founded: 1955
Sponsored by: Oblates of St. Francis de Sales (Salesians)
Student body: 593 students in grades 9-12, all-male
Number of sports sponsored: 20
Athletic website: sfsathletics.org
ST. JOHN'S JESUIT
Nickname: Titans
Colors: Navy and Old Gold
Re-established: 1965
Sponsored by: Society of Jesus (Jesuits)
Student body: 565 students in grades 9-12, all-male
Number of sports sponsored: 14
Athletic website: sjjtitans.com
ST. URSULA ACADEMY
Nickname: Arrows
Colors: Royal Blue and Gold
Founded: 1854
Sponsored by: Ursuline Sisters of Toledo
Student body: 450 students in grades 9-12, all-female
Number of sports sponsored: 15
Athletic website: toledosua.org
Copy Permalink