California deacon's sportswriting career, friendship with Ernie Harwell led to lifelong quest to gather 'cardboard treasures'
SANTA BARBARA, Calif. — Deacon Nick Curran has only called Detroit home for two of his 81 years, but he says that time spent in the Motor City left an indelible mark on him.
Deacon Curran — who has served at Holy Cross Church in Santa Barbara since 1978 — moved to Detroit from Worcester, Mass., in 1967 to become the assistant editor of the national weekly publication The Football News — following a job lead given to him by famed broadcaster Ernie Harwell. Two years later, Deacon Curran was off to New York City, hired to be the director of public relations for the National Basketball Association.
Despite his connections in football and basketball, the primary reason behind Deacon Curran's fondness for the Motor City was actually baseball-related — the Detroit Tigers, World Series champions of 1968.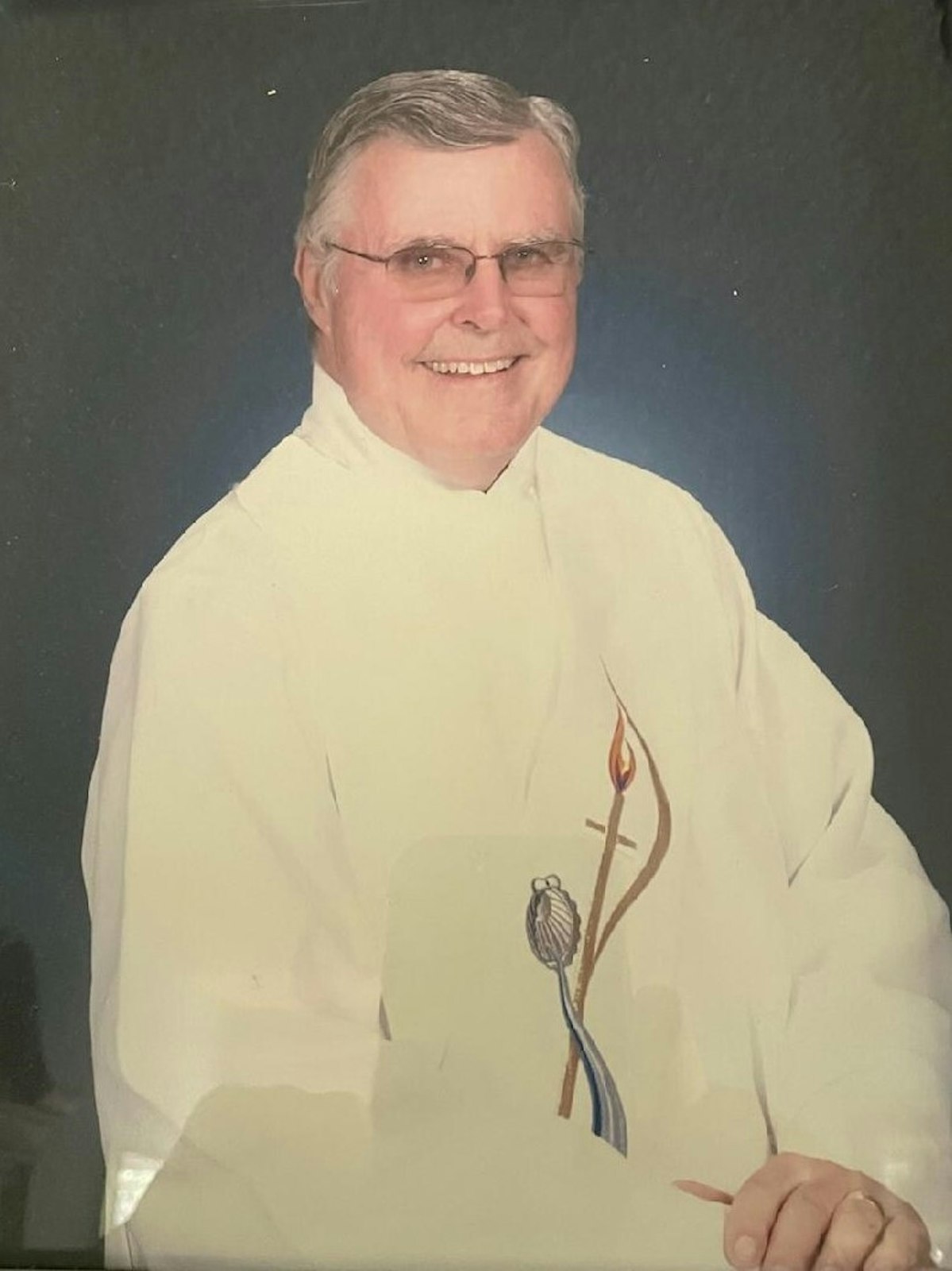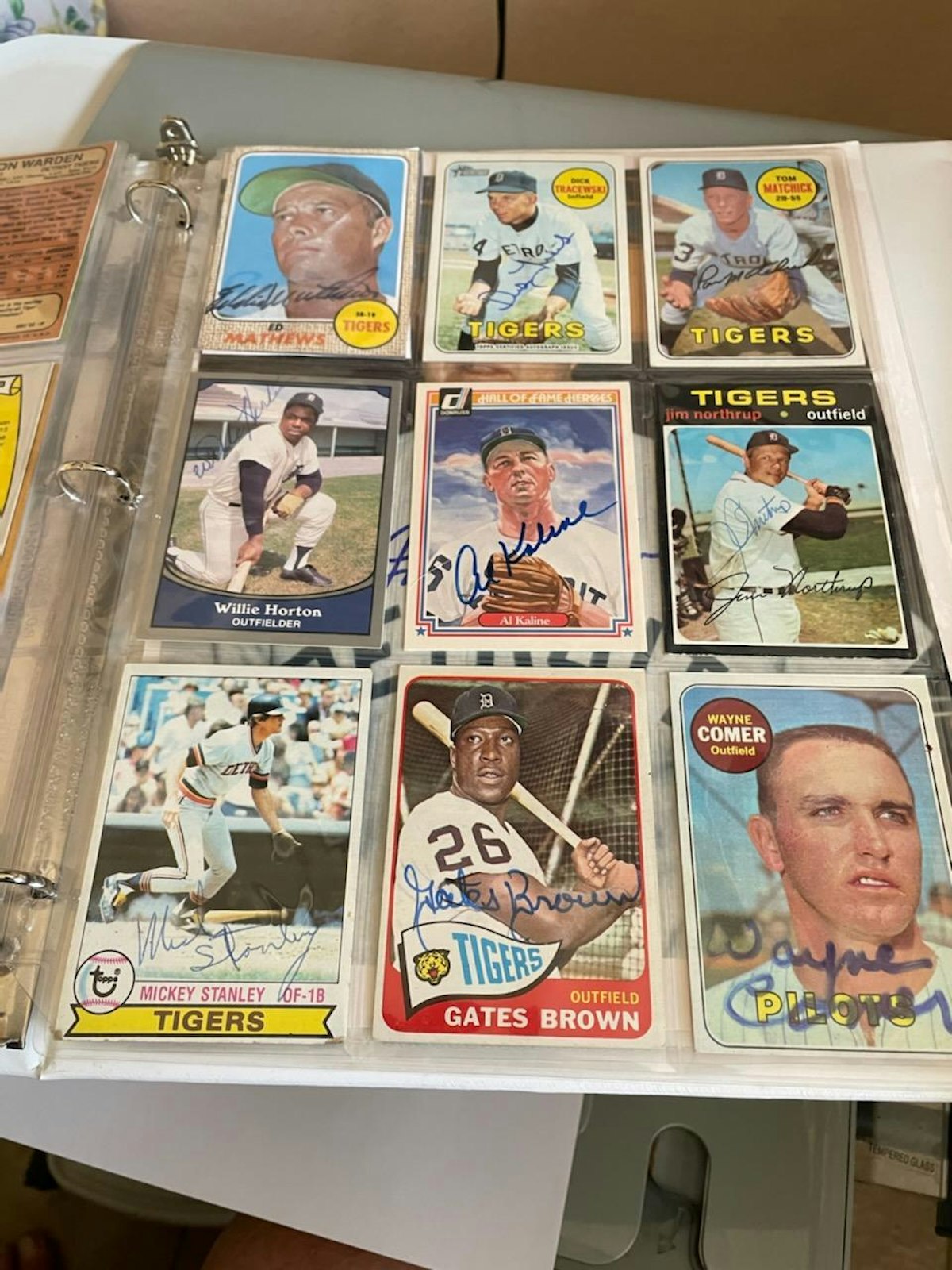 "It was the most joyous celebration in sports that I had been a part of," Deacon Curran said, speaking from California. "That team helped the city come together the year after the riots. They had the last 30-game winner in Denny McLain, two Hall-of-Fame players Al Kaline and Eddie Matthews, and Ernie Harwell, the first broadcaster inducted into the Hall of Fame when he was still active."
For a guy who grew up idolizing his hometown Boston Red Sox, their superstar Ted Williams, and generally everything about Fenway Park, getting Deacon Curran to switch his rooting allegiance was a major-league accomplishment. That's where Harwell comes in.
"When I was in the ninth grade growing up in a suburb of Boston, the goal of mine was to be a baseball broadcaster or a sportswriter," Deacon Curran said. "I wrote a letter to every Major League team — there were 16 at the time, in 1955. Twelve of them answered my letter. The best one was from Ernie Harwell, who was broadcaster of the Baltimore Orioles. He had a typewriter and pecked out a long letter to me. At the end of the letter, he told me to keep in touch."
When Deacon Curran turned 16, he became a sportswriter covering high school athletics for the Worcester Telegram newspaper.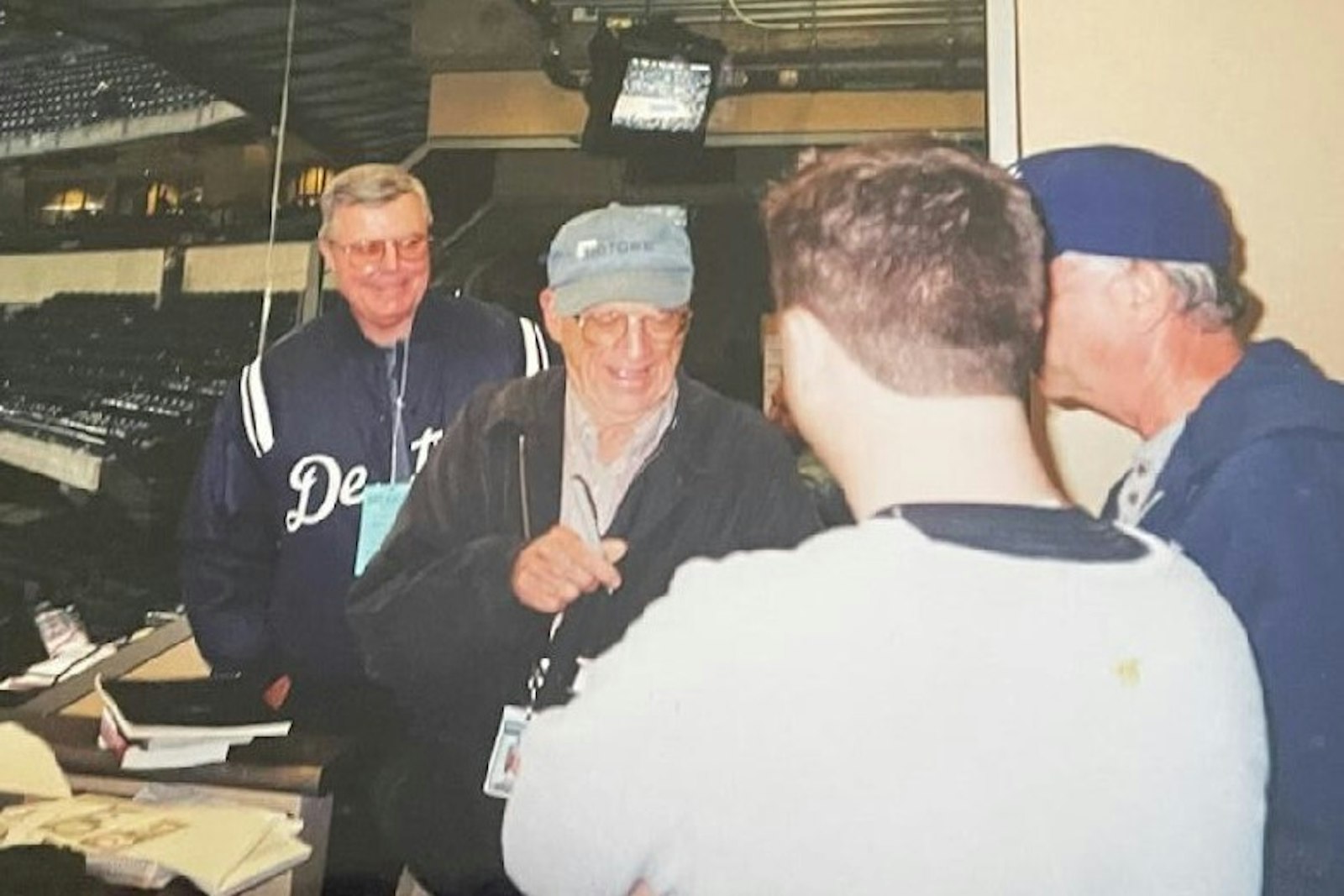 "During that time, I sent a letter to Ernie in Baltimore and asked him to critique my writing," Deacon Curran said. "Every time he would write back, 'Keep up the good work.'"
Harwell took over the Tigers broadcasts in 1960, and whenever the team played in Boston, he made it a point to meet up with Deacon Curran.
"We used to walk the three or four blocks from the hotel to the ballpark, and he would arrange to get box seat tickets," Deacon Curran said. "After I moved to Detroit, of the 81 home games in 1968, Ernie let me sit in his press box for about 15 games."
With his obvious connections, Deacon Curran has also been a longtime collector of sports memorabilia. About two decades after his stay in Detroit, he began assembling a collection of autographed baseball cards, with his goal of obtaining every Tiger on the 1968 World Series roster — including manager Mayo Smith and his coaching staff, as well as Harwell.
"I wrote to Al Kaline; he autographed the card and sent it back. I did the same for Norm Cash, Mickey Lolich, a couple of others," Deacon Curran said. "I didn't know how to contact Willie Horton, but I knew he helped out during spring training, so I sent my letter to him via Lakeland (the Tigers' spring training facility in Florida). I sent other cards to Tiger Stadium and some of them came back. Then I reached kind of a brick wall."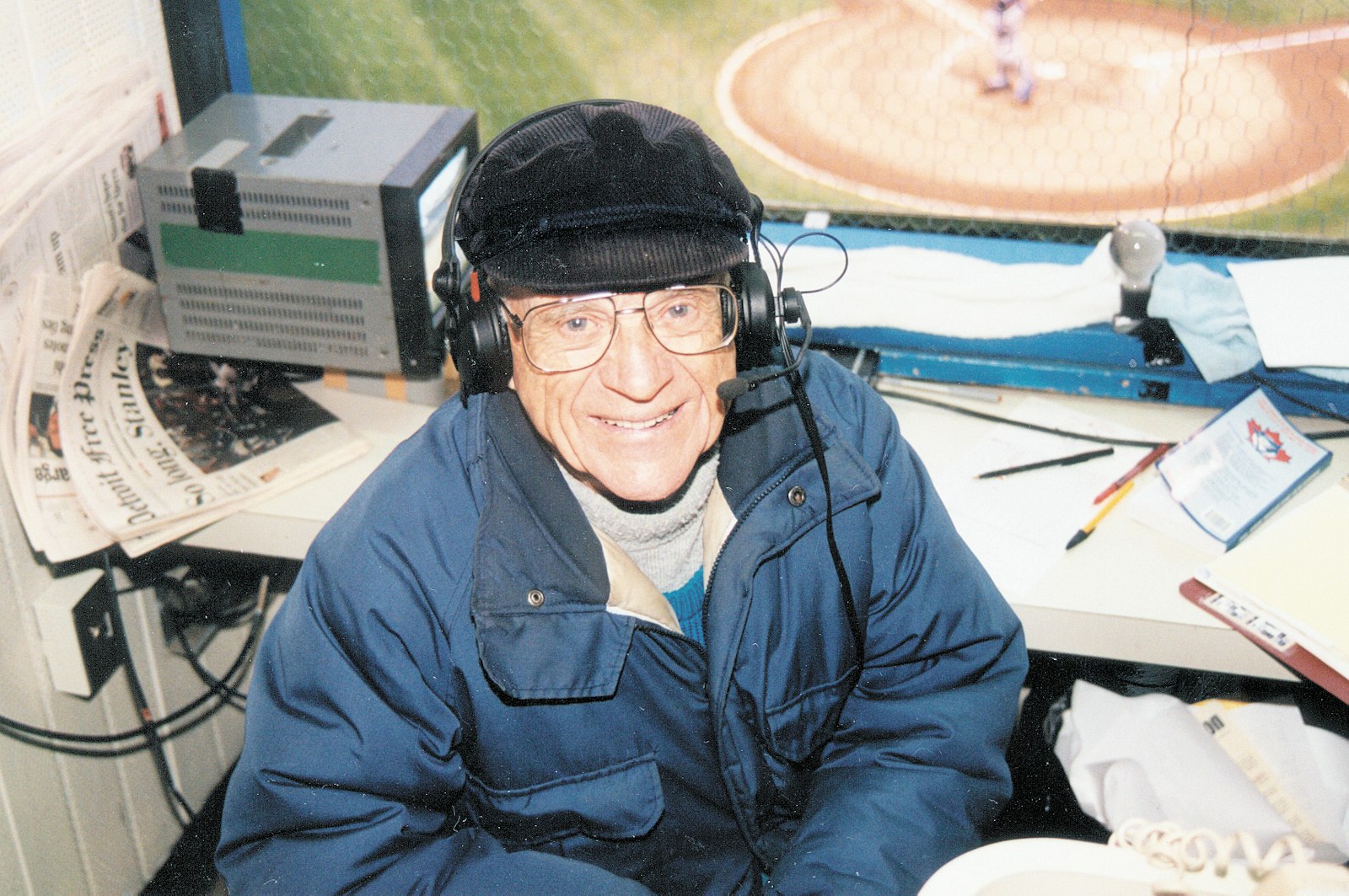 Deacon Curran found some of the players' cards were harder to acquire — especially when hunting for cards which pictured them in a Tiger uniform.
"I didn't need too many cards by that point; the only ones that I didn't have were deceased players," he said. "Mayo Smith, I finally found one of his. Eddie Matthews was also difficult — he finished his career with the Tigers as a substitute third baseman and he was on the 25-man roster. Being a Hall of Famer, his autograph was more expensive, but I got him."
Deacon Curran said the toughest cards for him to find were light-hitting shortstop Ray Oyler (whose final season in Detroit was 1968, and died in 1981), journeyman relief pitcher Don McMahon (who played less than a full season for the Tigers, and died in 1987), and pitching coach Johnny Sain (who didn't have a baseball card while with the Tigers).
It took about 40 years of hunting, but Deacon Curran finally completed his quest earlier this spring through a couple of online purchases. So, what will he do with the cards now?
"I have collected a lot of memorabilia for the past 40 to 50 years, and I'm starting to get older," he said. "I could give it to my one son who's 46 years old, but it's way too much for him to handle. They don't have room for this. Then I started thinking, 'Where could I offer this material that it would be accepted?'"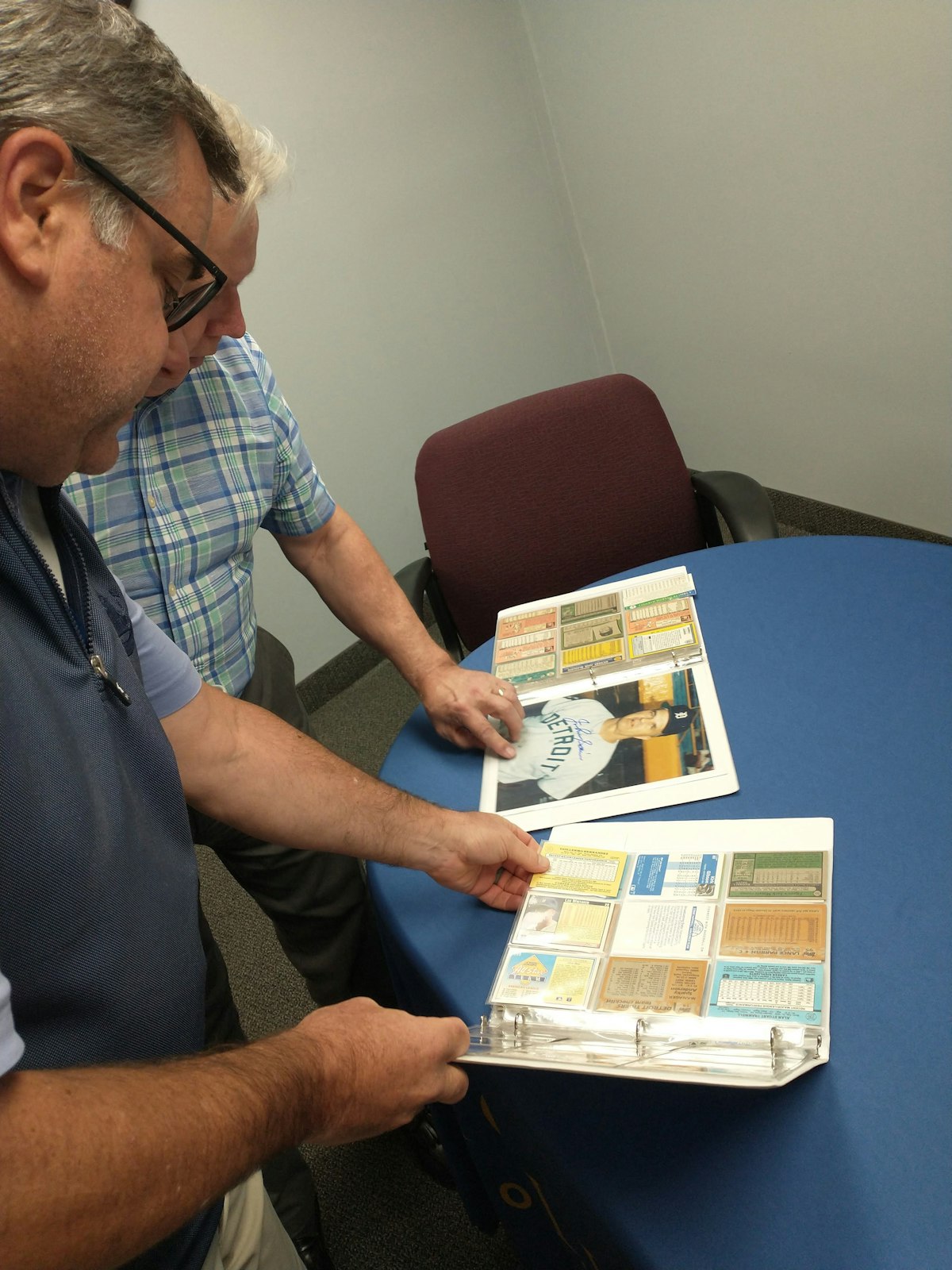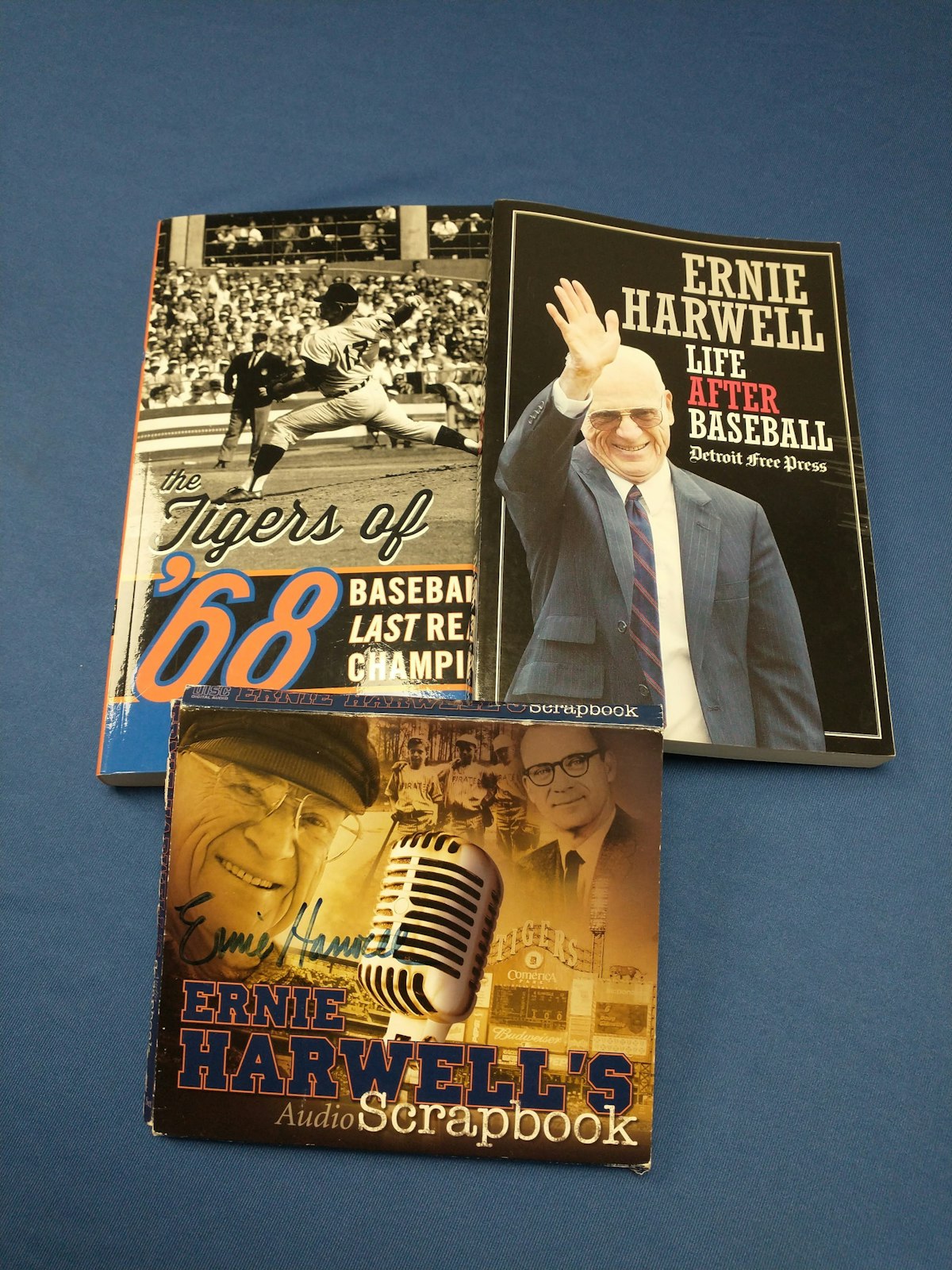 Circle back to Detroit. Deacon Curran contacted Catholic Charities of Southeast Michigan, which will put several of those items up for auction during its annual fall gala auction, Sept. 15 at the Detroit Yacht Club on Belle Isle. The auction will open several days earlier to the event, and bids will be able to be placed online.

"There's baseball caps, an Al Kaline (replica) jersey, and Ernie Harwell memorabilia," said Deacon Aaron Poyer, delegate for consecrated life for the Archdiocese of Detroit, who helped arrange the transfer. "(Deacon Curran's) sons and grandsons were not interested in keeping the items, so he's operating on the presumption that these would bring in more money in Detroit that it would in Los Angeles. There's got to be more interest in Detroit than out there."
It was Deacon Poyer who first talked with Deacon Curran about his intent to donate the collectible items.
"He just cold-called the office," Deacon Poyer said. "I did not know him before, and the call was transferred to me."
"We're really, really delighted that this auction has taken this donation and hope it's well-received," Deacon Curran said. "Basically, I would just love to see one person or several people living in Detroit in 1968 and enjoyed that Tiger team be able to have these cardboard treasures, to enjoy them during their lifetime and pass it on to their children."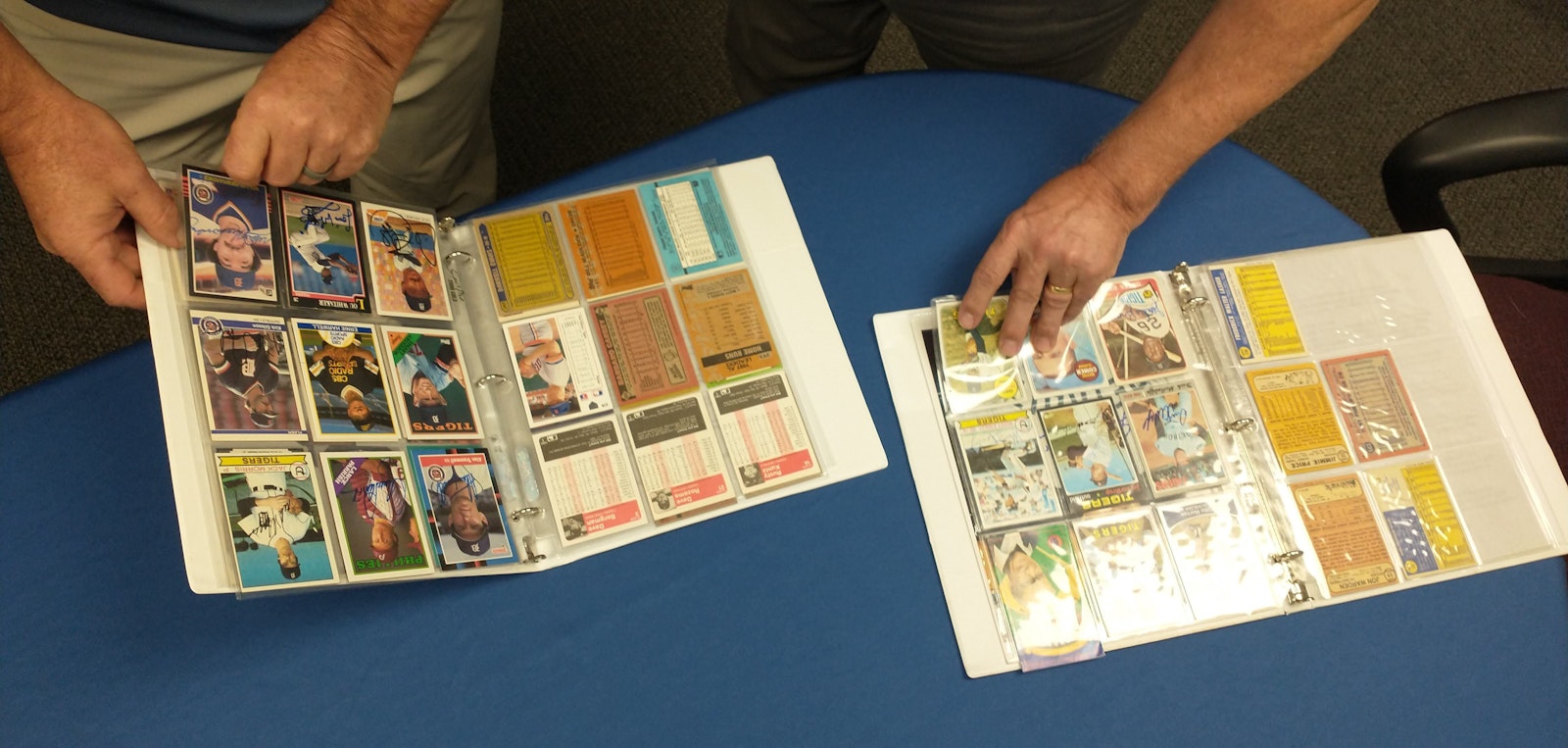 "This is the heart of a deacon," Deacon Poyer said. "He spent years serving the archdiocese out in California, and now he's serving the Archdiocese of Detroit."
Tricia Brosnahan, chief development officer for Catholic Charities of Southeast Michigan, said the nonprofit is grateful to the deacon for his generosity, which will help the organization provide critical services to thousands in need in Metro Detroit.

"We are so grateful to Deacon Nick for his kind gift of this unique collection of Detroit Tiger memorabilia," Brosnahan said. "In pulling some of the more desirable autographed baseball cards for authentication and auctioning them individually at a later time, his donation will be best honored and be able to help more needy people in the Detroit area who depend on Catholic Charities of Southeast Michigan for assistance."
Brosnahan said proceeds from this year's fall gala will support Catholic Charities' Senior Outreach Program, which was established during the pandemic. The program supplies groceries, including fresh produce and dairy items, to older clients in Wayne, Oakland and Macomb counties.
Other services offered by Catholic Charities of Southeast Michigan include adoption and foster care, substance abuse and disorder assistance, and emergency intervention.

Catholic Charities of Southeast Michigan gala auction
For more information about the auction, or to make a donation, visit https://ccsem.org/ac22/ or call (855) 88-CCSEM. Registration for the gala closes Aug. 28.
Copy Permalink
Deacons
Christian service