On TikTok, Jason Smith, aka @ja5onasmith, openly shares his faith, morals and beliefs with his 92,000 social media followers
DETROIT — In his 2016 pastoral letter, Unleash the Gospel, Archbishop Allen H. Vigneron encouraged "all Catholics who use social media to recognize it as a powerful platform to engage others in conversation about the faith" (Marker 6.4). That same year, a short-form video-hosting service launched, and over the next several years, rose in popularity and use worldwide.
The app — you may have heard of it — TikTok, created a new brand of influencer and offers nearly limitless potential to reach audiences worldwide. For Detroit native Jason A. Smith, it's also a powerful tool for evangelization.
Smith, a member of St. Scholastica Parish in Detroit, is a "macro-influencer" on the platform, with more than 92,000 followers who enjoy his clips on topics such as faith, virtue and being a native Detroiter.

A father of three boys, Smith was first introduced to the app in 2019 by his teenage son. In 2020, as the pandemic grounded him at home, he began to explore its possibilities. Smith made a few TikToks, and "literally overnight," thousand of people were following him.
"At the time, it was secular content; it had to do with music, movies, chivalry and being from Michigan," Smith told Detroit Catholic. "The secular content I was making was an explosion, and I realized everyone was home, and they were looking for different avenues of entertainment and reaching out to people."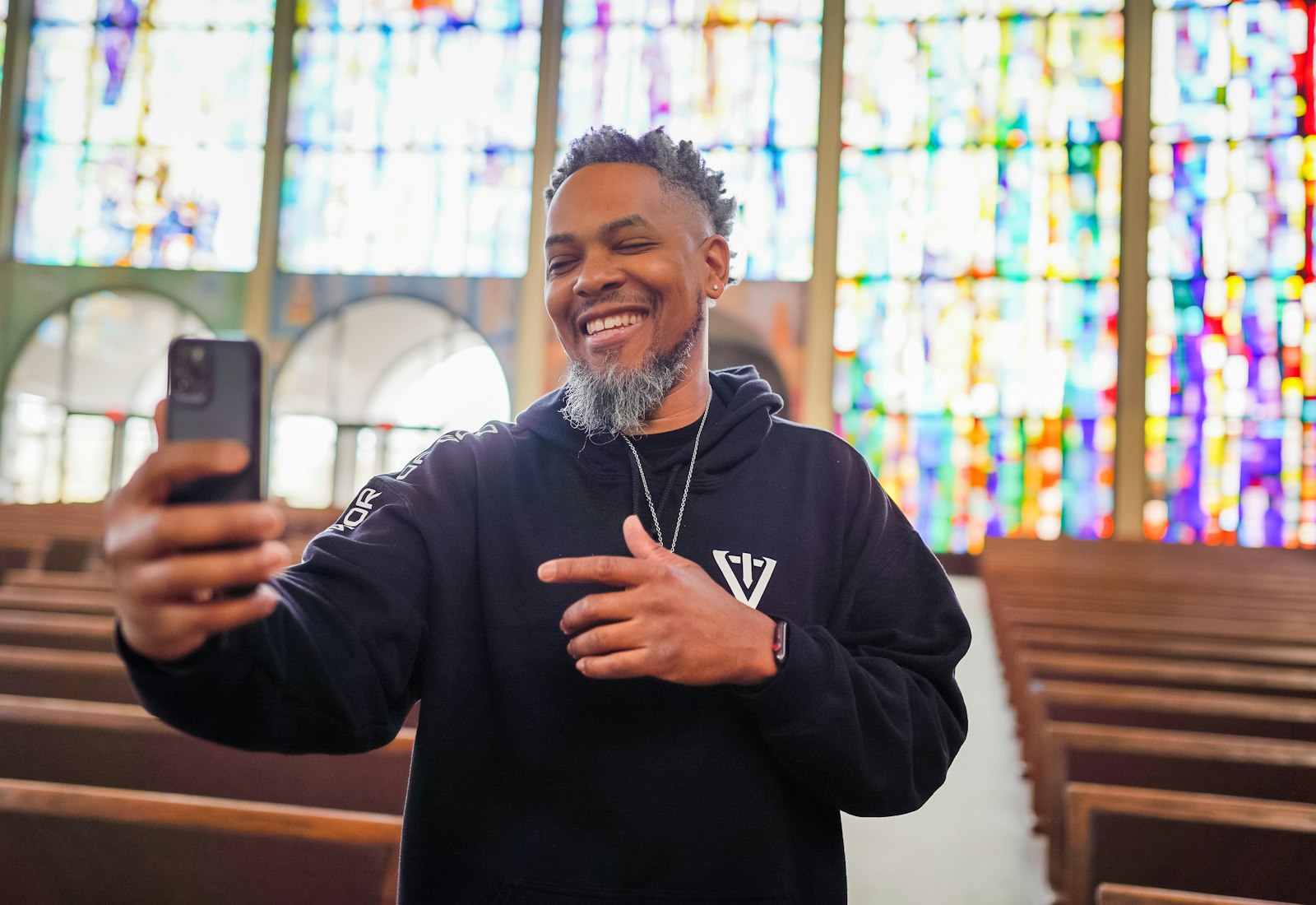 For the next six months, Smith diligently created content and gathered a community of followers. Given the level of honesty and realism to which he was aspiring, he realized that in order to be his authentic self, he needed to share his faith.
"I think a lot of creators pick a specific niche or demographic to make content for, and there was just no way I was going to be able to hide my enthusiasm for Jesus," Smith said. "Because of the morals and principles I live by, I had to express and back up why I was saying the things that I was saying."
Smith has lived in Detroit his whole life. While he was raised Catholic and went to Catholic school — he's a lifelong St. Scholastica parishioner — as he got older, he described his faith as "lukewarm," and eventually he drifted away.
"I still had some attachments, and a Benedictine monk at my church, Bro. Benedict took a hold of me, and he was a spiritual guide," Smith explained. "He and I stayed in touch, and that helped keep me grounded and kept me attached to my faith in some way, shape or form."
His faith is a driving factor when he discusses topics such as relationships and chivalry with his followers, Smith said.

"When I talk about dealing with relationships, it is not from a promiscuous aspect; it is not from that lifestyle," Smith explained. "It is difficult to share (faith-based relationship) content without giving an explanation as to why you feel the way that you do. Why do you have these morals and principles, and where do they come from? I wanted to gravitate more to it because so many people were interested to see that I, a Black man in an inner city with children who is now divorced, had these types of morals and principles."
Smith, who has worked on and off in the automotive industry for 20 years, took an 11-month course at Specs Howard School of Media Arts and got a background in film and video, which has given him the skills to work with social media platforms and utilize the algorithms to his advantage.
Smith's Catholic content has ramped up over the last year.
Currently, one of Smith's most popular videos is titled "Why am I Catholic?" inspired by a question from one of his followers.

Smith receives a variety of reactions to his videos, including from those who challenge and ask questions about his faith. When someone responds negatively, Smith tries to gauge their understanding of Catholicism and whether they are open to engaging with him.

Recently, one of his followers asked him about the rosary. After Smith answered her questions, she responded with more questions.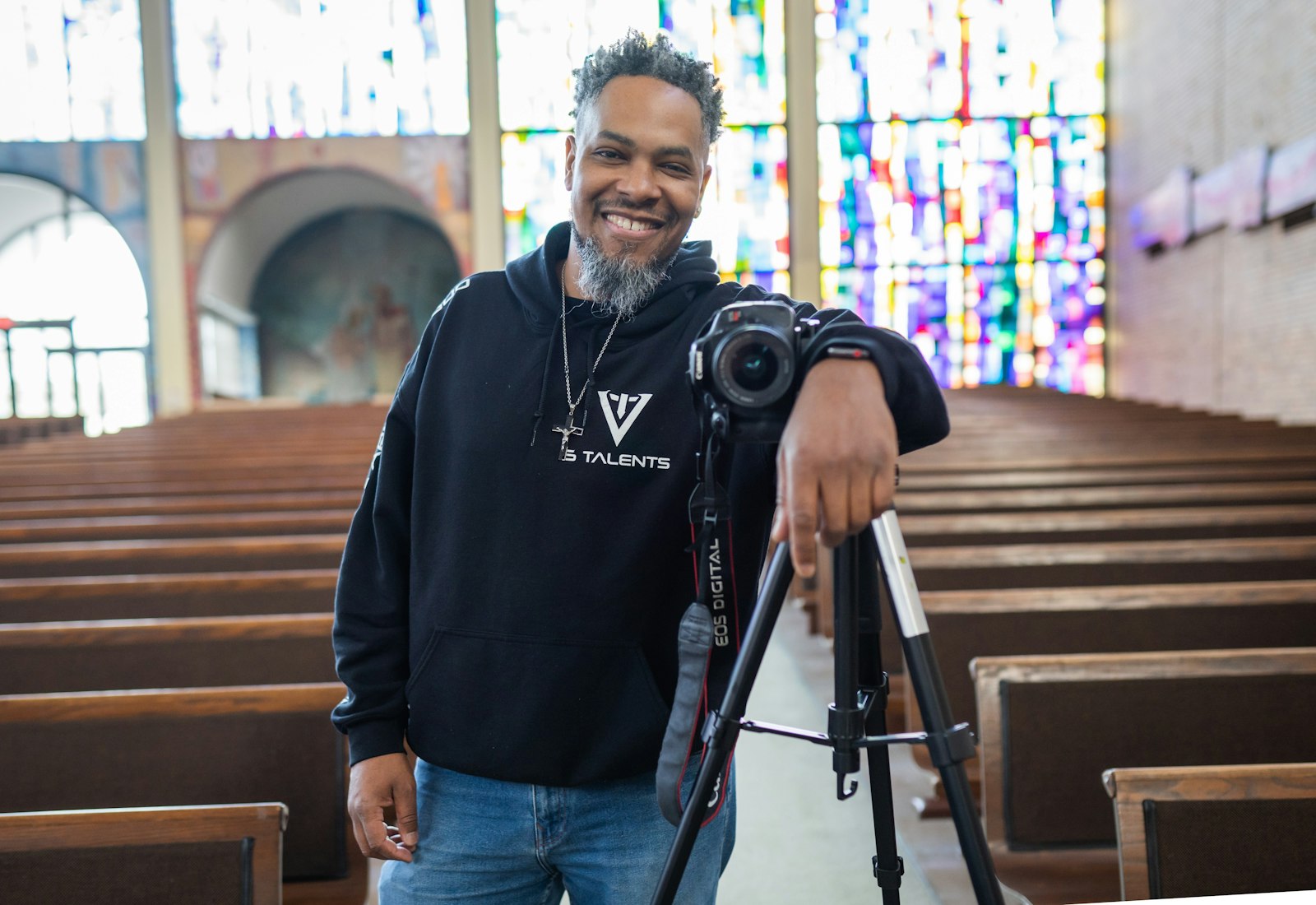 "She wants more information; she is curious," Smith said. With people like her, Smith added, "I have to figure out where they may be — are they firmly rejecting it, or are they open?"
In his videos, Smith frequently shares his experience as a Black Catholic. He is currently releasing educational videos about Black Catholic saints and holy men and women as part of Black Catholic History Month.

"(Many) African-Americans and Blacks believe Catholicism is white man's religion," Smith said. "It is ironically a stigma that makes (me and fellow Black Catholics) stand out because they have so many questions as to why we are practicing a faith that doesn't look like us."
Smith doesn't see that as a bad thing, however. He and other Black Catholic creators frequently point to depictions of Jesus in art represented in many different ethnic backgrounds as evidence of the beauty of the universal Catholic faith.

"I think in today's world, a lot of people are drawn to things that aren't familiar to them," Smith said. "We want to express to Black people that it is OK to be Catholic and Black and that there is a rich, rich history of Black people in Catholicism across the world — all of Africa and here in the States. I think it's a shallow entry point for Black people to learn and understand (Church) history is rooted in people of color."
Engaging with followers on TikTok has helped Smith grow in understanding of his own faith, he said.
He is open to dialogue with people of all faiths so that he can understand what they believe and, in turn, share the Gospel with others. As he talks to people, Smith delves deeper into Scripture so that he has a "reference point" for his beliefs.
"I don't want to be shallow and say you're wrong; I want to learn, to know why they believe something different and to understand where they are coming from," Smith said. "Because if we are going to be different, that's fine, but I have to learn how to have a dialogue not just with this person, but other people as well."
For all the negativity associated with social media, Smith said, there are plenty of people out there who are genuinely curious and want to learn. While he could just go about his life, go to Mass, engage in Bible study and raise his kids in the faith, Smith knows his videos are reaching people.
"Everyone is looking for Jesus — some people just don't know it — and sometimes they don't know where to find him," Smith said. "At times, people have commented that the info I have shared has come at the right time for people — and I give that all to the Holy Spirit."
Follow Jason Smith on TikTok @ja5onasmith.

Copy Permalink
Culture and Media
Personal witness
Black Catholic ministry