Downriver, Detroit parishes organize friendly game 'under God's beautiful sky' to build bonds between two new families
GROSSE ILE — Call it a friendly rivalry, or a "change-up" from the normal parish routine. But for a pair of Families of Parishes, a friendly game of softball Aug. 2 was a chance to dive into the spirit of the Archdiocese of Detroit's new collaborative parish model.
The two squads met on the softball diamond behind Sacred Heart Parish in Grosse Ile on Tuesday for a lighthearted evening of sport, fellowship, camaraderie and faith.
The slow-pitch softball game pitted the Downriver Missionaries for Christ — which includes Our Lady of the Woods Parish in Woodhaven, Sacred Heart in Grosse Ile, St. Cyprian in Riverview, St. Joseph in Wyandotte, St. Roch in Flat Rock and St. Timothy in Trenton — against Resurget Cineribus — which includes the Cathedral of the Most Blessed Sacrament, Our Lady of the Rosary, St. Aloysius and Old St. Mary's in Detroit.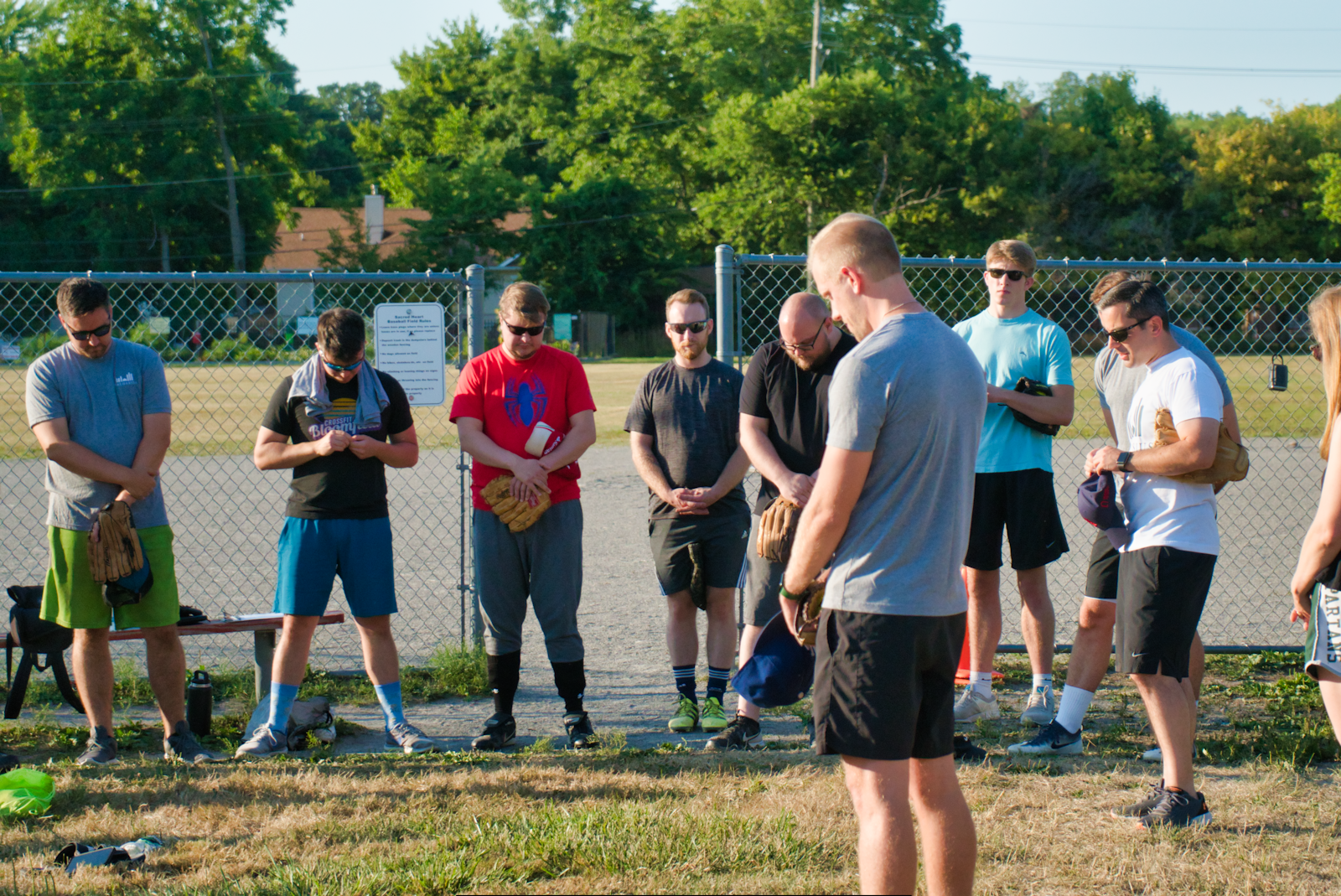 The friendly competition centered on building community both within the two Families of Parishes and between the two families as a way to spark further collaboration on service projects and fellowship in the future.
"We were challenged by the Downriver Family of Parishes, so our Detroit parishes accepted the challenge in a softball game today," Beth Allision, a staffer at St. Aloysius, told Detroit Catholic while getting ready for the game. "Our team is mostly St. Aloysius (parishioners); we just put out a call and got a lot of young adults who responded."
Jamie Calvin of St. Joseph Parish in Wyandotte said the Downriver Family of Parishes previously played a softball game amongst themselves to build community and wanted to reach out to another family.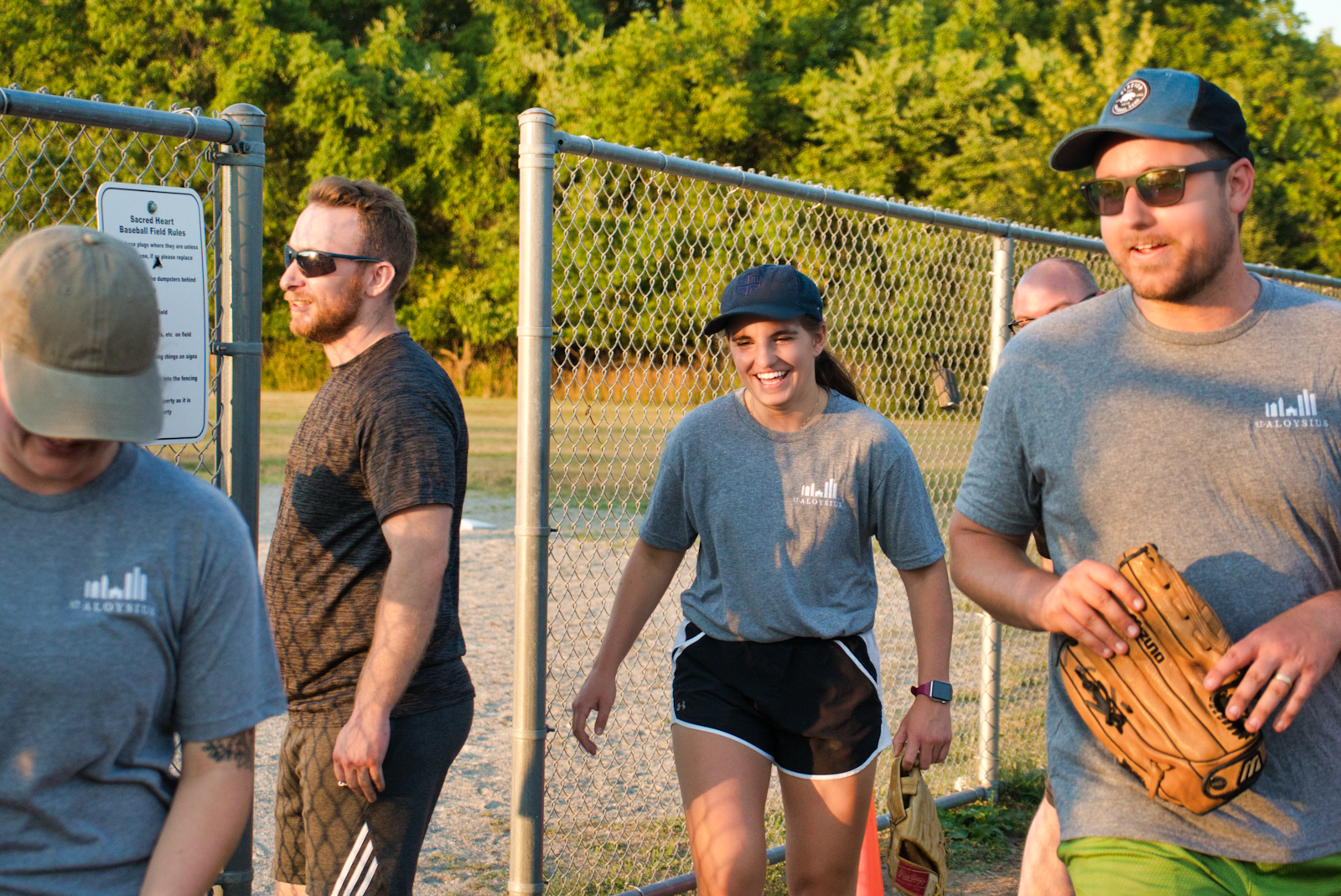 "We figured it would be fun to get young people involved in the Family of Parishes, making light of them," Calvin said.
Both teams brought snacks and drinks, and members of the Resurget Cineribus team took some at-bats with their Downriver brethren on what was a nearly perfect evening in southeast Michigan.
"Events like this help with community and team building," Allision said. "We know fellowship is important as well as worship. It's great to gather together in a fun way to interact with other parishes beyond the ones in our family."
Calvin and Allision said the two families discussed scheduling other co-op activities, including more recreational events as well as joint service opportunities to join the two Catholic communities in service of the Gospel.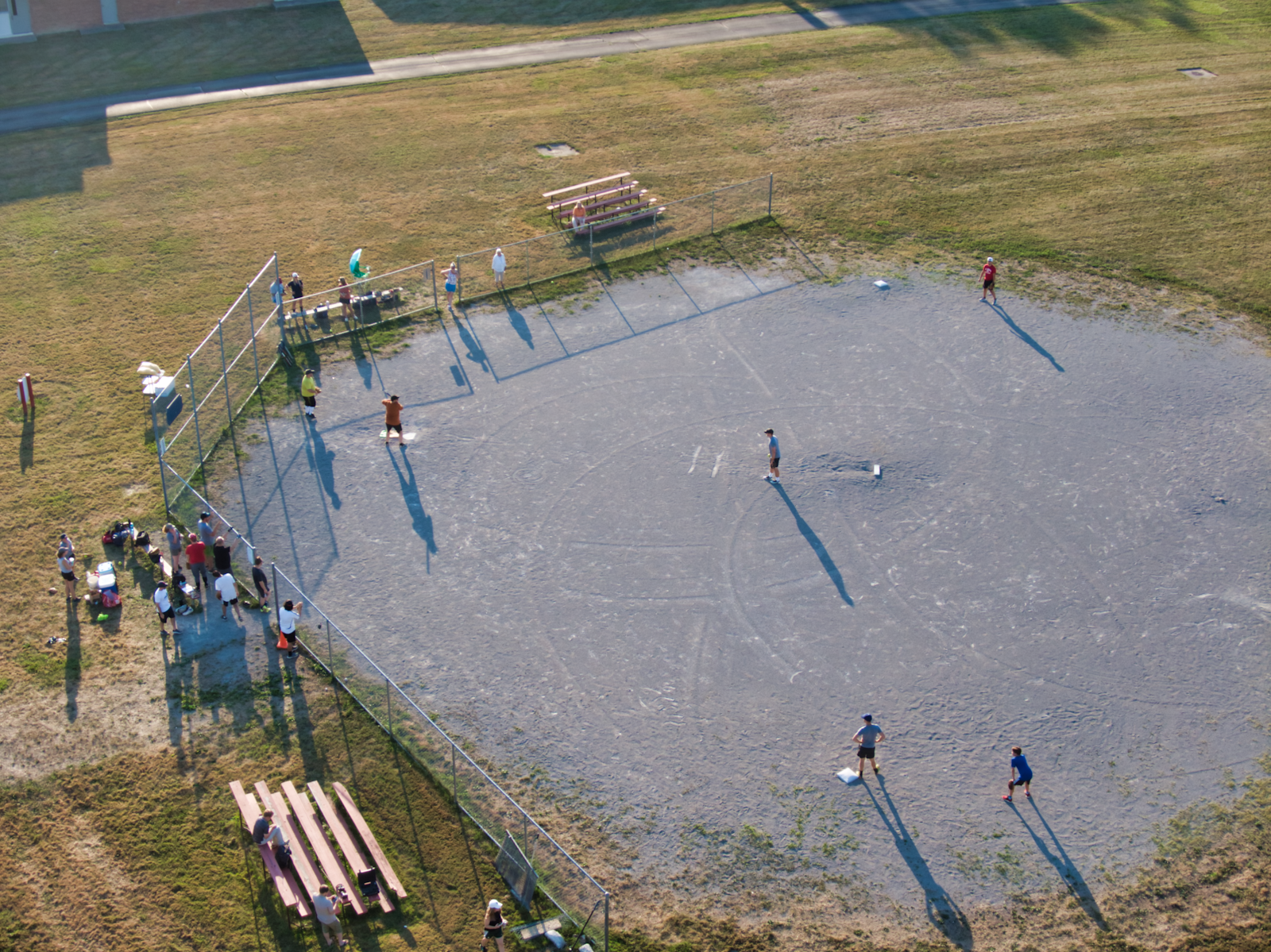 The final score of the game didn't matter all too much — Resurget Cineribus came out ahead 13-7, with Fr. Mario Amore of St. Aloysius slapping a nice RBI single down the first-base line in the first inning to start the scoring — but the real result was building a sense of community of Catholics from different towns.

"I'm breathing in the island air for the first time. I've never been here before; it's a beautiful place," said Max Roesler of St. Aloysius. "It's cool, a little competitive, getting that crosstown Catholic identity and putting it to the test. It's fun, and there are some surprising talents out there today.
"It definitely makes it feels like we're part of the city, that it's important to be Catholic in the city," Roesler added. "Most importantly, it's about having fun under God's beautiful sky."
Copy Permalink
Families of Parishes