Catherine Genovese, of St. Anne Parish in Ortonville, carries on tradition in husband's memory: 'I know God's been in our corner'
OXFORD — Long before the air turns crisp each autumn, Catherine Genovese prepares for Christmas. In fact, as a Christmas tree grower, she never stops thinking about the Advent and Christmas seasons.
In 1977, Genovese and her late husband, Frank, purchased the land that would become Candy Cane Christmas Tree Farm. They chose the name because of what the candy cane represents, and what they wanted the farm to represent. As Genovese explains on the farm's website, "the 'J' was originally designed to represent the shepherd's crook. As the biblical story tells us, the shepherds were the first to come and worship the baby Jesus."
Every year when the farm opens for customers the Saturday before Thanksgiving, a Nativity scene is on display in the barn near Santa's chair.
"Since the beginning, people always knew we were Christian when they came here, and I think they appreciated that," Genovese said.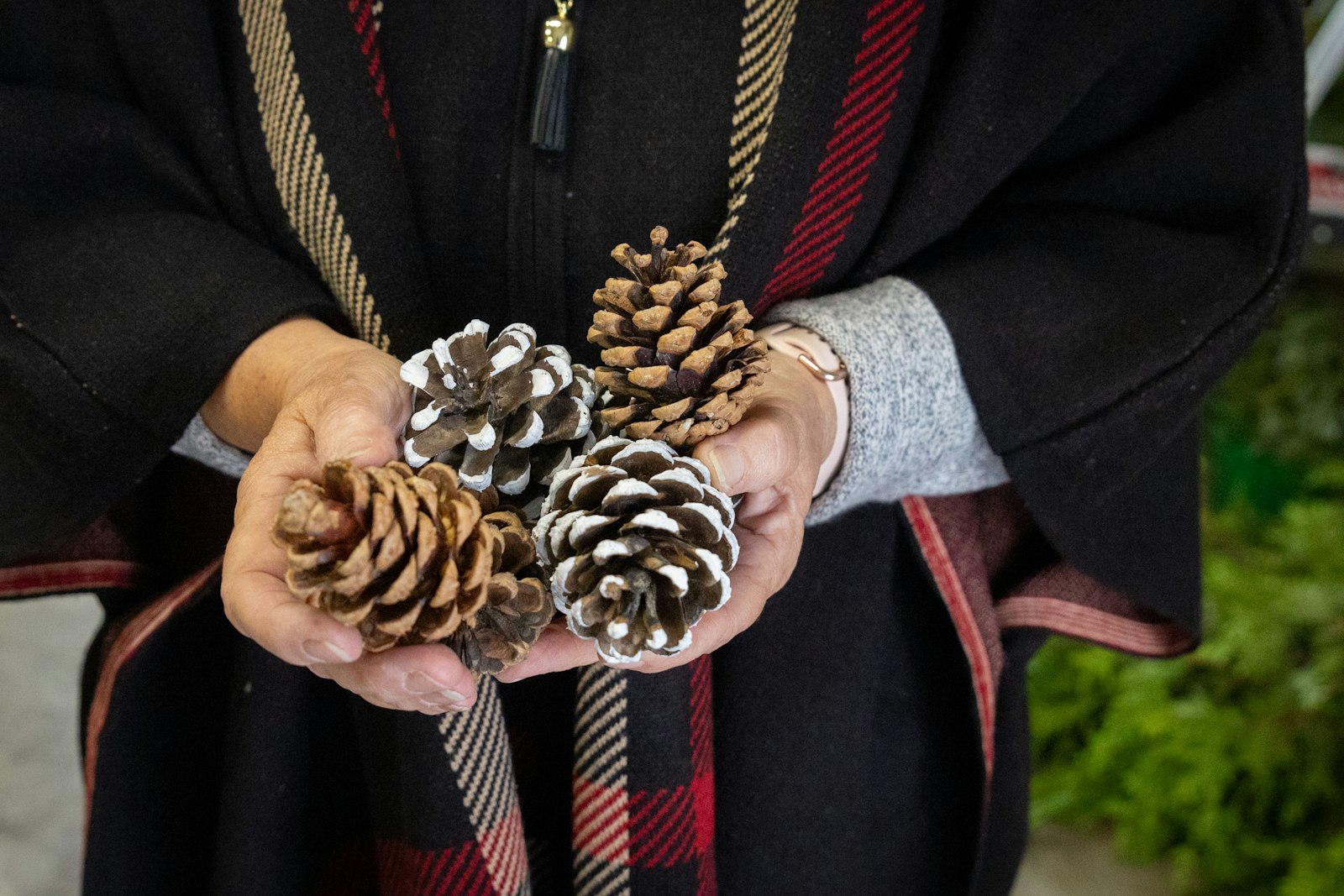 When they first bought the farm, the Genoveses were living in a small home in Warren and working full-time in downtown Detroit. They dreamed of making the 16-acre Oxford property their livelihood while raising their family in the peaceful setting.
"We knew we had to make the land productive in order to live there, so we had the idea to plant Christmas trees," Genovese said.
The idea was a risky one, given that evergreen trees take at least eight to 10 years to grow before they're ready to be cut, not to mention other factors such as weather, insects, and a significant learning curve. Their only knowledge of growing evergreens was gleaned from the summer Frank worked at his uncle's Christmas tree farm as a teenager.
They dove in head-first, joining the Michigan Christmas Tree Association to learn from fellow tree farmers and attend seminars offered by the organization. In 1987, they sold their first trees to customers. The harvest was minimal, but enough to keep them going as they continued to work full-time and tend to the farm on evenings and weekends.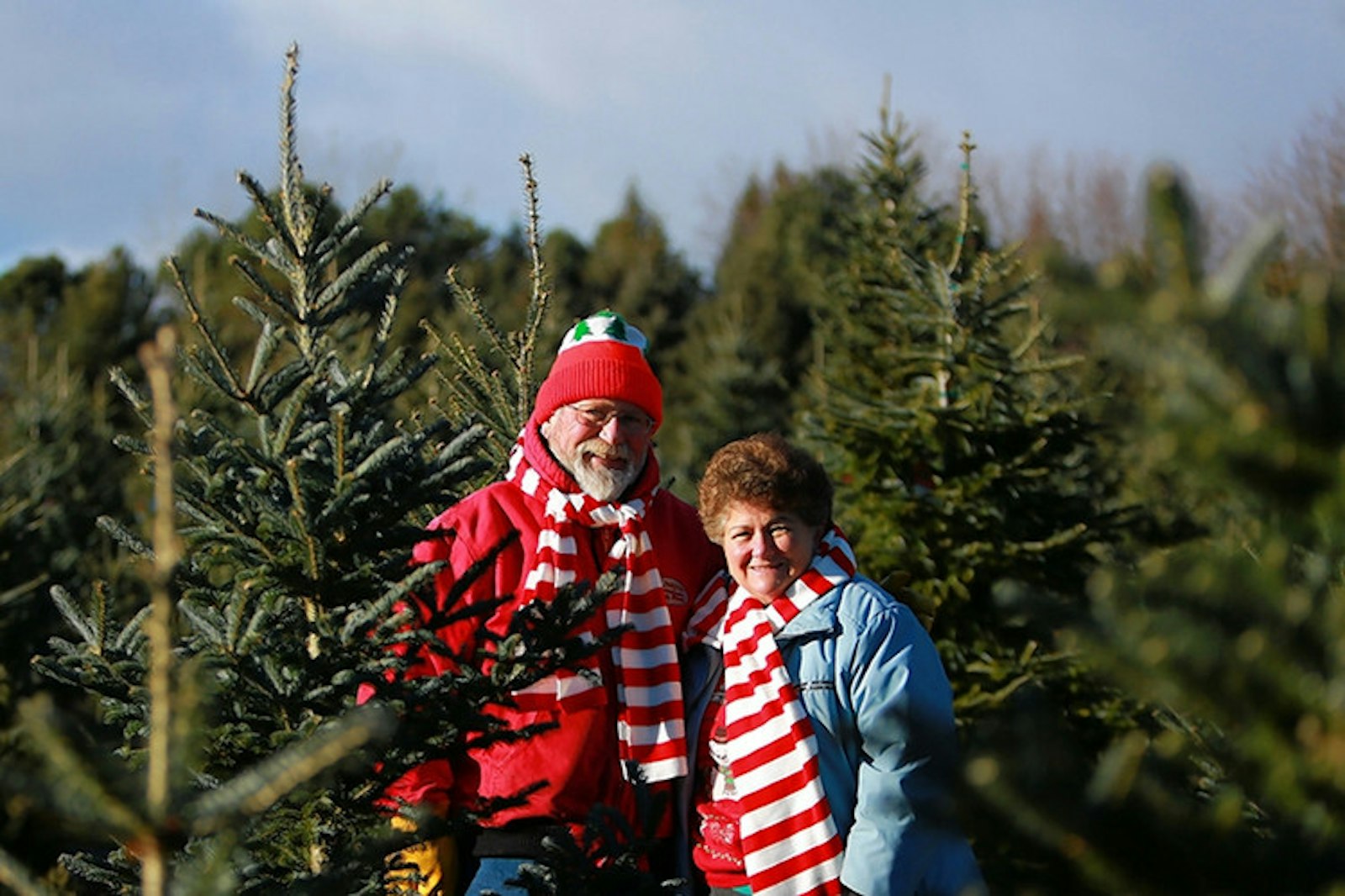 "Some years were very bad. The summer of 1988 was three months of 90-degree weather with no irrigation and no rain, and we lost everything we had planted the year before," Genovese said. "But I know that God's been in our corner the whole time. It isn't always easy, and things are not as simple as they appear. It's not a plant-and-forget proposition."
Growing Christmas trees requires year-round care. Planting, irrigating and fertilizing are just the beginning. Stumps must be trimmed from last year's harvest, grass between rows must be mowed and weeds are pulled by hand. Branches are trimmed annually for a classic shape. Candy Cane Tree Farm grows Fraser, Korean and Concolor fir trees, which require removing the pinecones every May. Some trees produce 500 pinecones.
Genovese retired from her full-time position to be home with her two sons and work on the farm in 1990. She learned to make Christmas wreaths for additional income for their family, winning numerous awards for her creations. About 10 years later, Frank retired from his job as a probation officer to devote all his time to the farm. He strove to be a good steward of the land, implementing a drip irrigation system and controlling insects with innovative methods that nearly eliminated the need for chemicals. In 2007, Candy Cane Tree Farm won the Agriculture Ecology Award from the Michigan Farm Bureau for proactive environmental stewardship.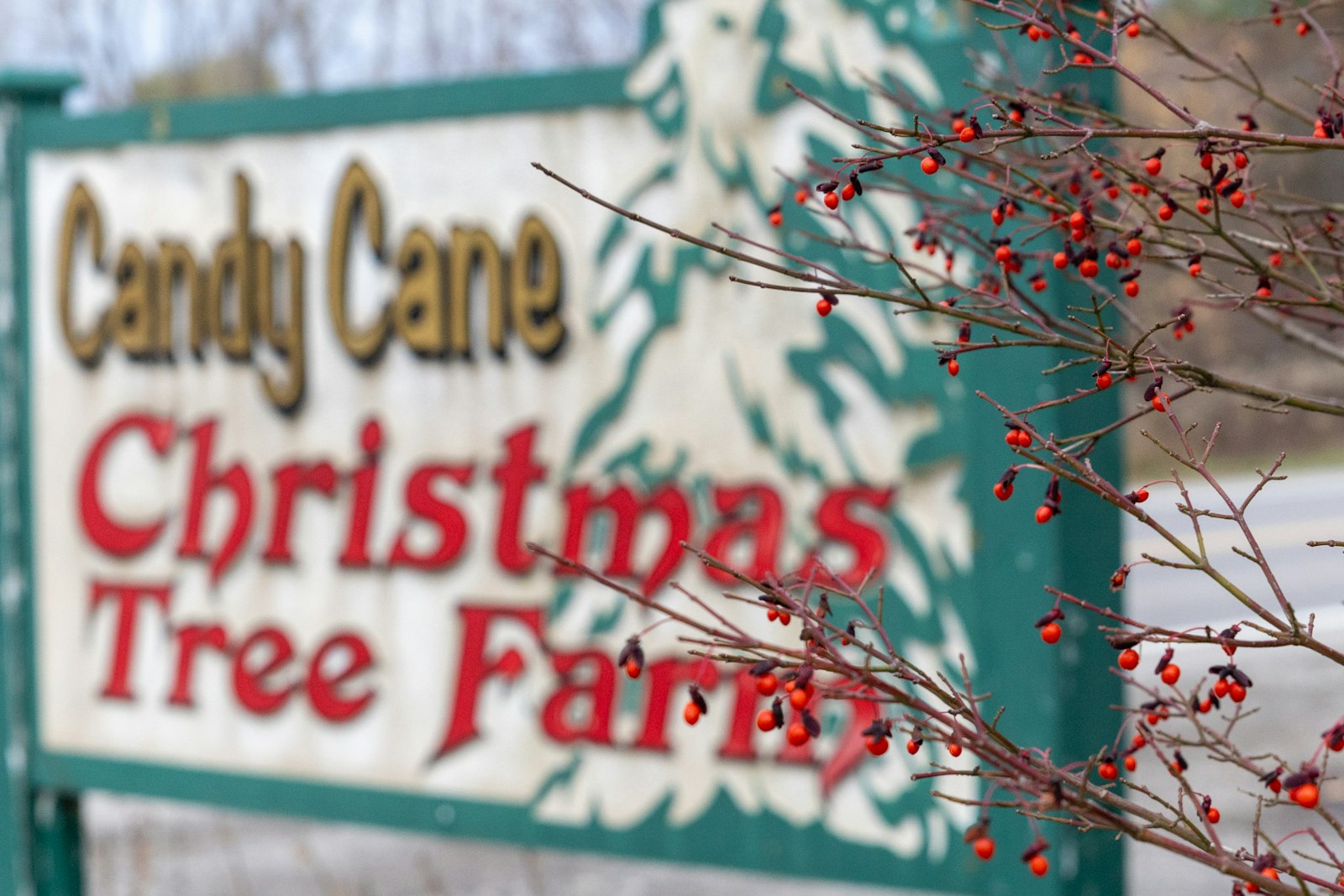 For all the success they gained professionally, their farm was known best for its warm and friendly atmosphere when it opened for business each season. The Knights of Columbus from the Genoveses' parish, St. Anne in Ortonville, cheerfully directed cars in the parking lot as a fundraiser for the charities they support. Santa greeted families in the barn. And year after year, Frank looked forward to seeing familiar faces.
"Frank was a gentleman," Genovese said. "Anyone who knew him and came to the farm would get a hug from him. He would always tell people, 'Everyone I've ever hugged will be part of my heaven.'"
The community was devastated when Frank died suddenly on Nov. 10, 2018. Many attended his funeral at St. Anne, and eight priests came to concelebrate the liturgy for the beloved Christmas tree farmer and friend.
"Since Frank died, I wouldn't have been able to carry on if it wasn't for the help of my church family," Genovese said. "There's a lot of work that needs to be done here, and it is through the grace of God that it's getting done. These people are real blessings to me."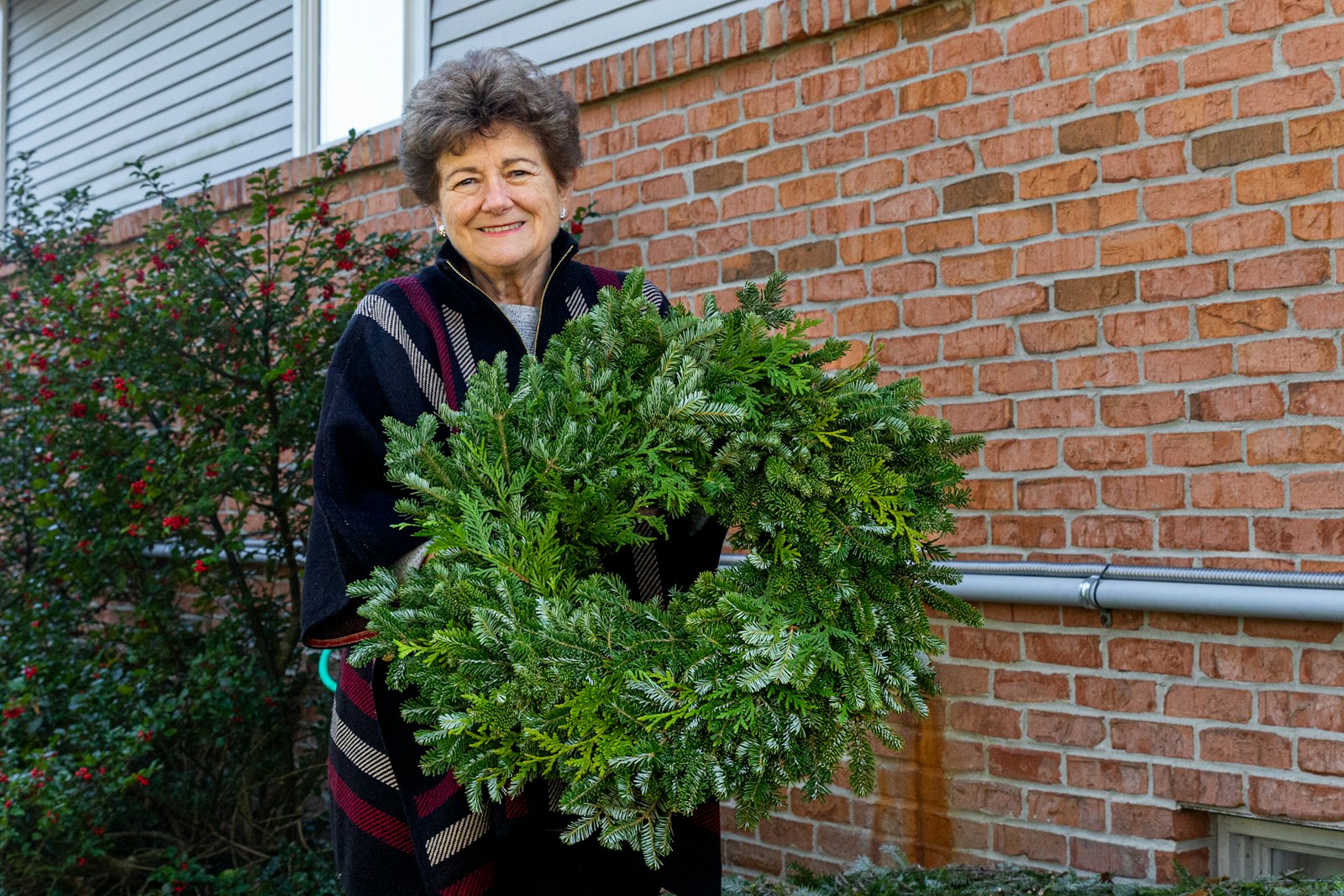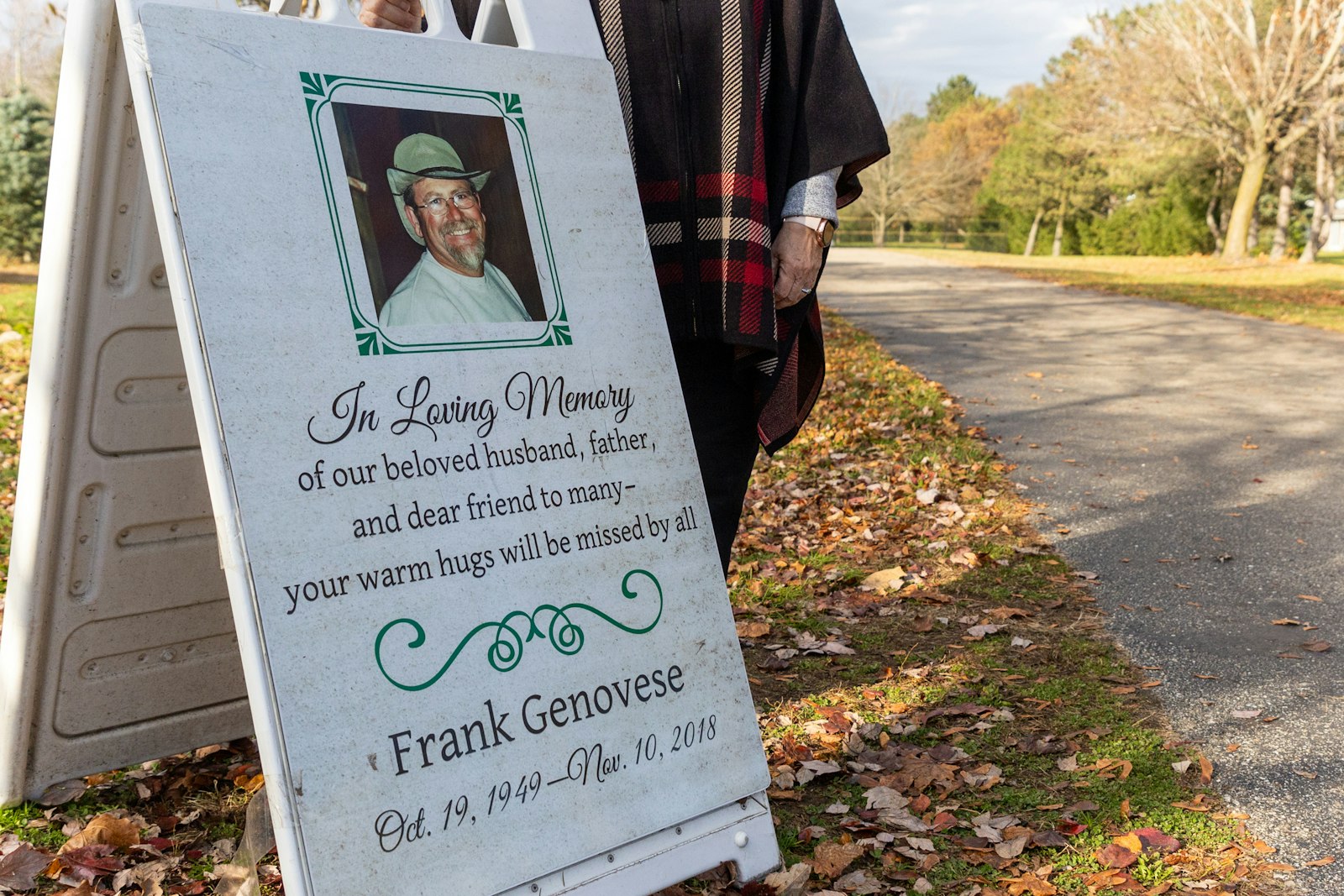 The Knights of Columbus continue to assist in the parking lot and around the farm. Genovese's youngest son, Michael, helps her run the farm while he operates his own successful farm, a dahlia farm nearby named Summer Dreams Farm.
Five years after Frank's passing, customers still miss Frank's hugs. Genovese still makes her award-winning wreaths and honors his memory with a photo she displays. She hopes that customers who buy a tree from Candy Cane Christmas Tree Farm will experience the joy of the season and a reminder of Christ's birth.
"When I was a little girl, my dad would get a small Scotch pine and set it up in the living room," Genovese recalled. "My mother put out a little Nativity set, and I used to lie on my belly and stare at the Nativity scene by the tree. The tree smelled so good, and the scene was so miraculous, so magical. All the things from Frank's past and mine came together when we started the farm."

Candy Cane Christmas Tree Farm
Candy Cane Christmas Tree Farm is located at 4780 Seymour Lake Road in Oxford. The farm will open for the season on Saturday, Nov. 18, for choose-and-cut and precut tree sales. Hours are posted under "Frequently Asked Questions" on the farm's website.
The farm will be open at least through Dec. 4 and possibly later; visit the website or check the Facebook page for updates. Letters for Santa can be dropped off at the farm, and hot chocolate and donuts are available for purchase.
Copy Permalink
Christmas