Through MIGreenPower program, reduces its impact on the environment and supports more Michigan-made wind and solar energy
DETROIT — Loyola High School is putting its Jesuit values of caring for our common home into practice by becoming the first high school in Michigan to sign up for DTE Energy's MIGreenPower program.
The program allows DTE Electric customers to attribute a portion of their energy use to wind and solar power sources over other energy sources that cause pollution.
Customers like Loyola High School who enroll in MIGreenPower are reducing their carbon footprint and accelerating the development of more renewable energy in Michigan by showing a demand for clean energy, causing DTE is able to bring more clean energy onto the grid.
In short, Loyola High School is enabling DTE Energy to build more wind and solar projects in Michigan by being part of the program.
"The MIGreenPower program allows for us to be the first high school in Michigan's clean energy future and do our part to reduce our school's impact on the environment," Roger Jankowski, director of marketing and communications for Loyola High School, told Detroit Catholic.
DTE Energy started offering the MIGreenPower program in 2017, with more than 55,000 residential customers and 500 small businesses, along with 36 major employers, such as General Motors, the Ford Motor Company, Bedrock, the University of Michigan and Henry Ford Health System.
Loyola High School qualifies as a small business under the program.
Michigan passed legislation in 2008 mandating each power utility in the state to generate 15 percent of its power from all-renewable sources. The MIGreenPower program allows customers to go beyond the 15 percent DTE already provides to all customers as part of their energy mix.
"Customers can customize their enrollment, anywhere in a five percentage point increment," said Brian Calka, director of the renewable solutions team at DTE Energy. "They can take the 15 percent they can already get through the renewable portfolio standards and sign up for MIGreenPower at the 10 percent level, and that will bump them up to 25 attributed percent from renewable energy overall."
Enrolling in MIGreenPower frees customers from the upfront cost and ongoing maintenance involved with adding rooftop solar panels, Calka says.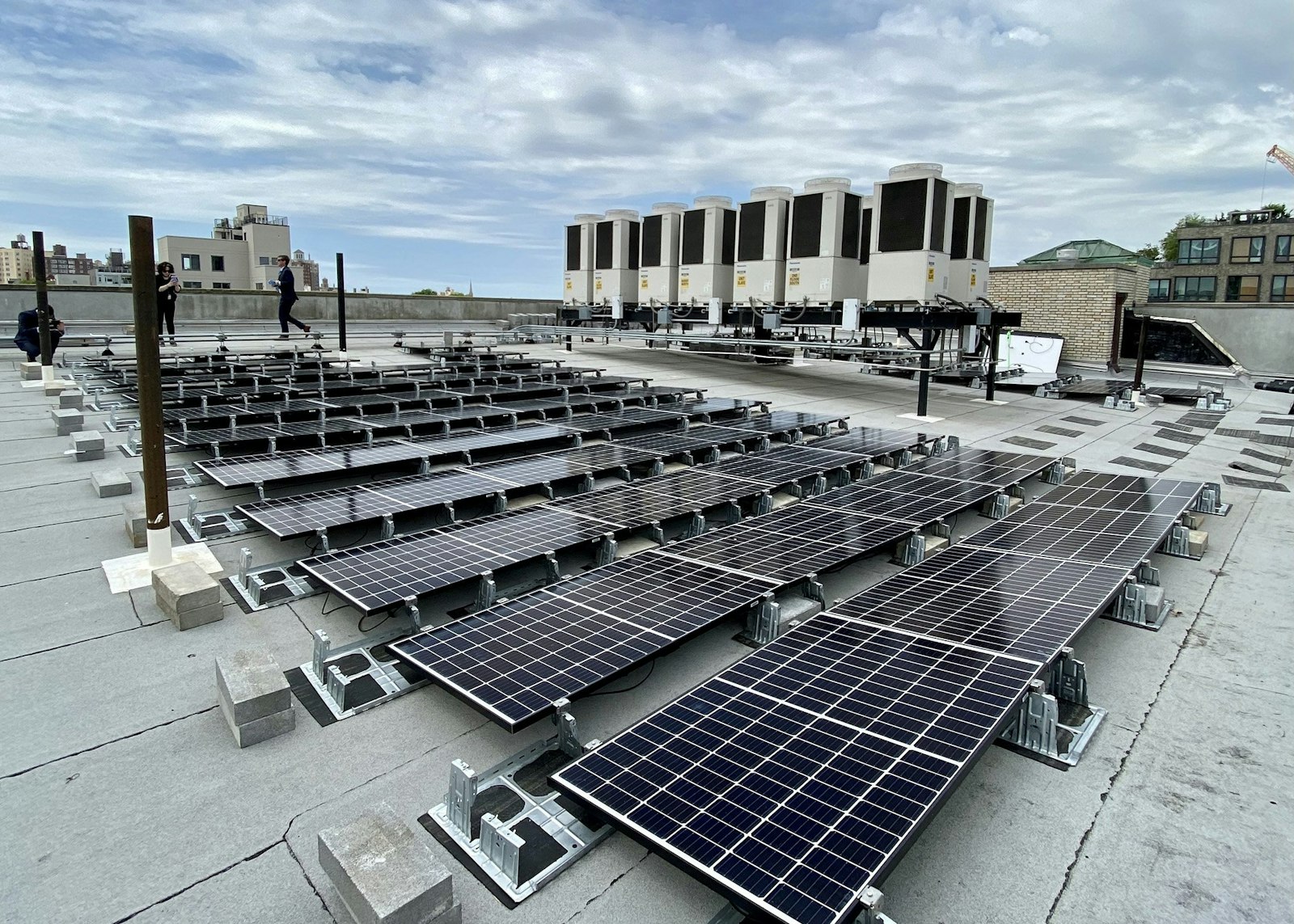 "When people enroll in this program, we as a company go out and develop projects in the state of Michigan," Calka said. "We have wind projects throughout the state, solar projects throughout the state. Once these projects are constructed, you can assign a small percentage of the output of each of those projects to the customers who are enrolled in the program itself. So as more customers enroll, we continue to build more projects in the state."
Loyola and DTE Energy already have a partnership through Loyola's Work Experience Program, in which Loyola students gain work experience and earn wages to offset the cost of tuition.
"We went back to our four apostolic preferences in the Jesuit community, and one of them is caring for our common home," Jankowski said. "We thought for sure that this program would fit that description. The idea that we are moving closer to clean energy and less of a carbon footprint really did fit our goals and provides hope for our young people."
For schools and companies that want to make a difference in their carbon footprint, Calka said the MIGreenPower program is more cost-effective than investing in small-scale green energy infrastructure.

"There is a very small premium on their bills, but that pales in comparison to what a customer might experience from a small project in a field or on a roof," Calka said. "We're not seeing a cost savings yet, with the way the program is structured, but we expect in due time there will be a cost savings for a customer, a slight discount on their electric bill due to their enrollment."
Calka estimates the overall bill premium is just a little more than a 1 percent increase on average.
For Loyola, it's a small investment that intends to make a world of difference.
"We're making a small effort into this, as we are a small school," Jankowski said. "But we're trying to do stuff that fits the apostolic preferences and fits our faith. I don't know if we're thinking of ourselves as pioneers, but we're doing this humble, small thing, something that has an opportunity to make things a little better. If we can do something like that every day, that's great."
Copy Permalink
Social justice
Catholic schools