Deacon John Leo Skladanowski, of Shelby Township, entered eternal life on Sunday, July 31, 2022. A devoted servant to God and the St. Sylvester community; loving husband, father, grandfather and great grandfather; caring brother, son and uncle; and compassionate friend. He will be greatly missed by all who were blessed to know him.
John was born on New Year's Day to the late John and Victoria Skladanowski; he was the youngest of 7 children. His parents who immigrated from Poland, raised John in a devout Catholic family. Laying a strong foundation for his faith, his parents sacrificed to have John attend St. Ladislaus through his high school graduation. He started serving the Lord as an alter server at age 11 and once considered being a priest.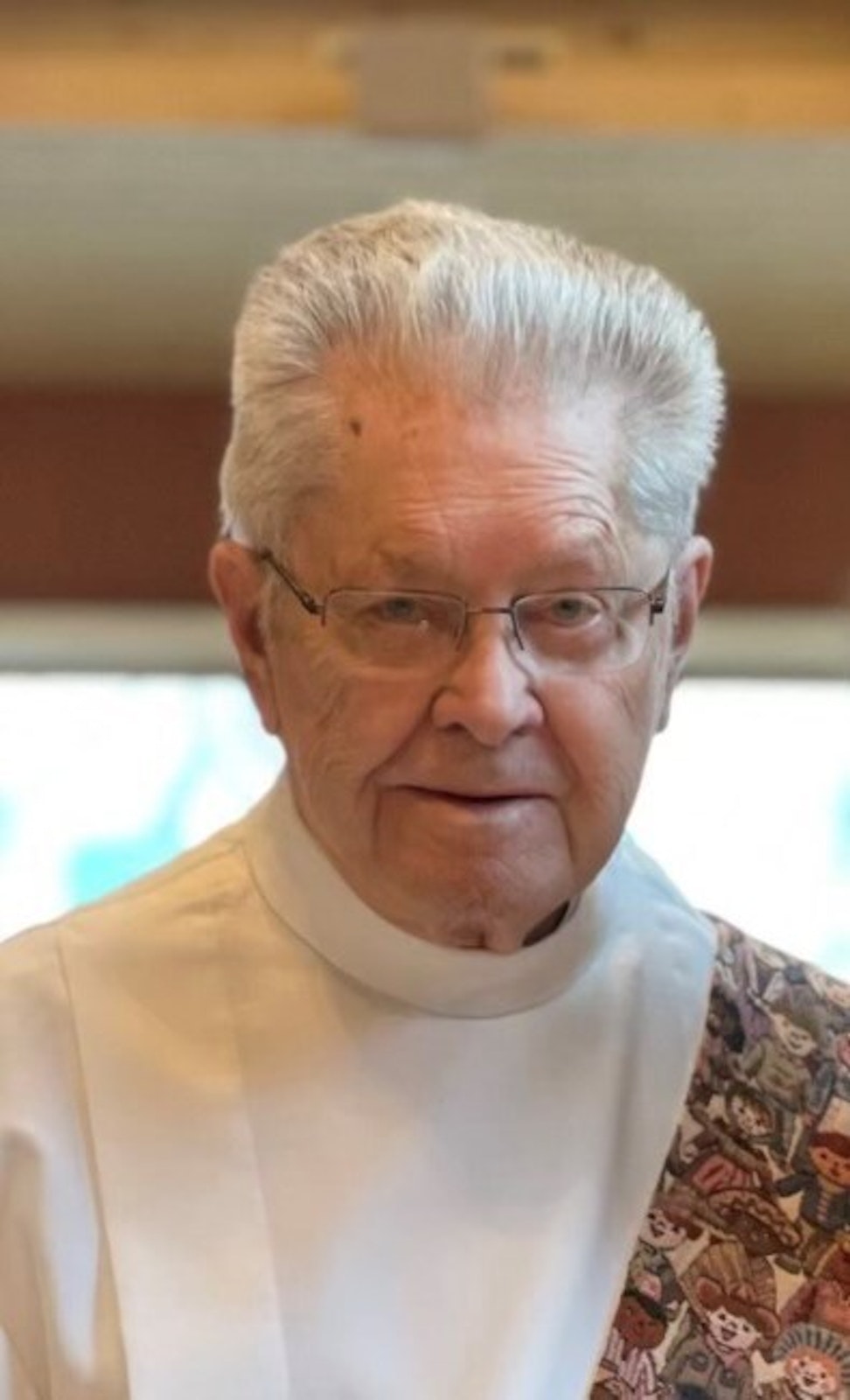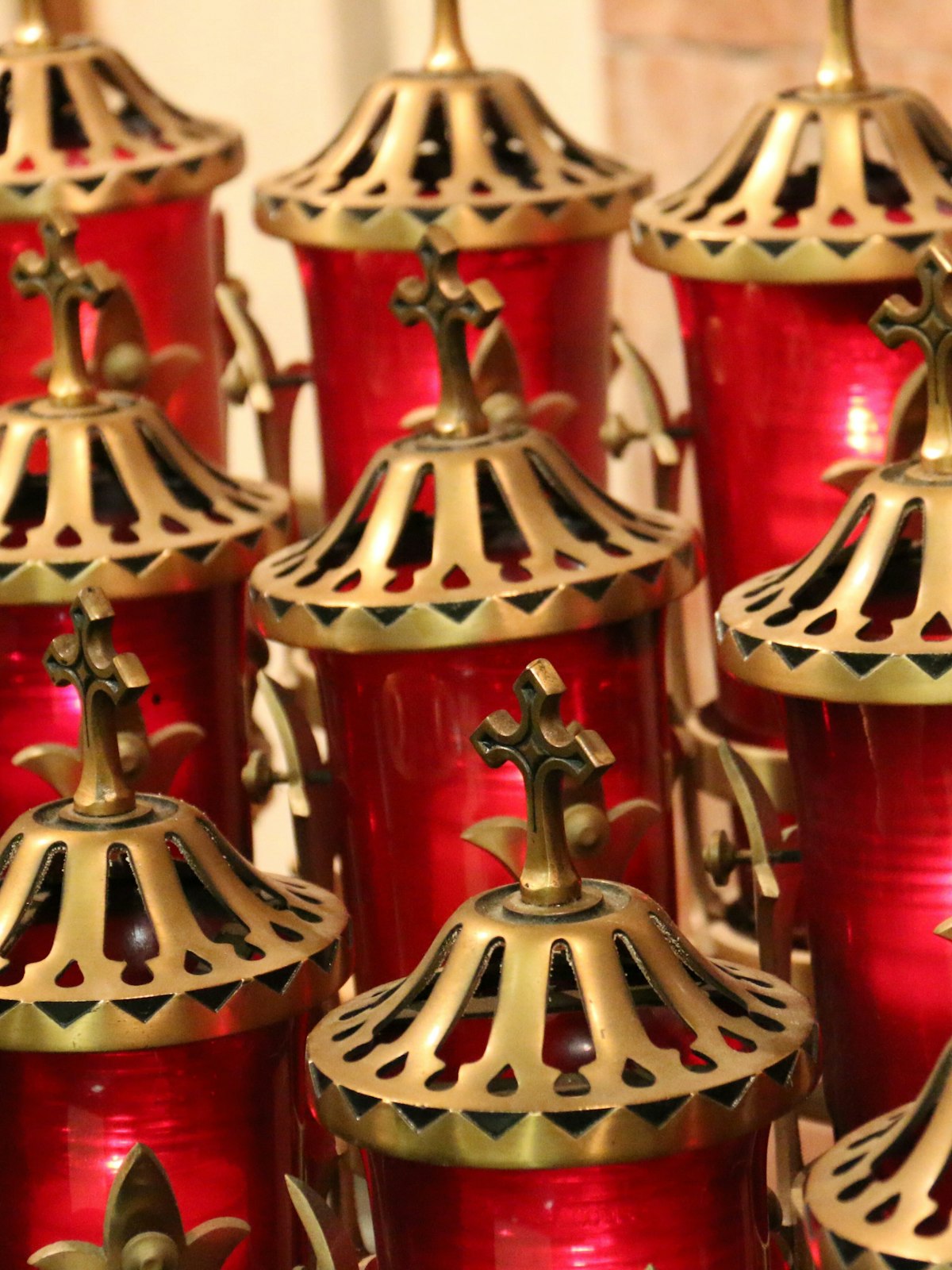 After high school graduation, John started college but before finishing, he enlisted in the US Army to serve his country during the Korean War. John served two years at Fort Knox, registering new soldiers into boot camp. He fondly called himself a Remington Raider.
When John returned home from the service, he completed his business degree from the University of Detroit. While attending college, John worked for his sister's dry cleaners. When delivering laundry to the Fugiel home, he met Stephanie and was smitten. With John's meticulous appearance and persuasive personality, they were engaged within a year.
John married Stephanie on May 12, 1956 at St. Florian's. They bought their first house in Detroit, a home they raised their four children for nearly two decades. In the mid 70's, the family moved to Warren, and in his retirement years, John moved to Shelby Township to be closer to his children.
Faith and family were his top priorities. John was an active member at Our Lady of Good Council in Detroit and St. Sylvester Church in Warren, serving on many councils. John wanted to instill his strong spiritual beliefs in his children, enrolling them in Catholic schools and attending mass as a family each week.
Although not a man of many hobbies, his interests focused on spending time with his family. He and Stephanie were loving parents, working in unison to raise a family that did everything together. Whether it was a large family gathering with aunts, uncles and grandparents or summers at the family cottage, John made sure they ate together, played together and prayed together. He provided a family life built on unconditional love and support for his 4 children, 11 grandchildren and 6 great grandchildren.
Besides being a loving family man, John had three careers. He had a managerial career at Hudson's that spanned nearly 30 years. After retiring from Hudson's, he became a real estate agent, while pursuing diaconate studies. In 1993, he was ordained a deacon, serving the St. Sylvester parish for more than 20 years.
Serving God as a deacon was one of John's most fulfilling roles in life. John officiated at more than 830 baptisms, 745 communions, 563 confirmations, 157 weddings, hundreds of funerals and thousands of masses. He oversaw the RCIA program, evangelizing hundreds to Christianity. It was this work for the Lord and his solid faith that gave him the strength to continue after losing Stephanie in 1995.
John was the father of Denise (David) Anthony, Jon (Beth), Renee (David) Shimmel, David (Linda); the grandfather of grandsons Eric (Jennifer) Shimmel, Michael (Katie) Shimmel, Devon, Tyler, David (Shantel), Simon; grandfather of granddaughters Rachelle (Ryan) Kiehle, Jacquelyn (Mike) McKay, Rebecca (Jeff) Denton, Stephanie, Danielle; great grandfather of Anthony Kiehle, Lucas Kiehle, Joelle McKay, Lena McKay, Michael Denton and Wesley; and close friend of Diane Kraemer.

John was proceeded in death by his dear wife Stephanie Fugiel Skladanowski, mother Victoria, father John, brothers Richard (Gertrude), Eugene (Majorie), Henry, Thaddeus (Virginia), and sister Wanda (Ernest) Zielke.
Visitation Friday, August 12, 2022 from 3 m. to 9 m. with a 7 p.m. Prayer Service at D.S. Temrowski & Sons, 30009 Hoover Road in Warren. Instate Saturday at 9:30 a.m. until the time of a Funeral Mass at 10 a.m. at St. Paul of Tarsus Catholic Church, 41300 Romeo Plank Road in Clinton Township.
John requested no flowers. In lieu of flowers, the family requests mass intentions or contributions to John's favorite charities: St Jude Children's Research Hospital and Boys Town, a village in Nebraska.
Copy Permalink