Sr. Dorothy Guettler, OP, formerly known as Sister Marian Vincent, died on Tuesday, December 14, 2021, at the Dominican Life Center in Adrian. She was 86 years of age and in the 67th year of her religious profession in the Adrian Dominican Congregation.
Sister Dorothy was born in Fort Pierce, Florida, to Vincent and Lillian (Heitkamp) Guettler. She graduated from St. Anastasia High School in Fort Pierce, Florida, and received a Bachelor of Science degree in Biology from Barry College (University) in Miami, Florida, and a Master of Religious Education degree from Loyola University in New Orleans, Louisiana.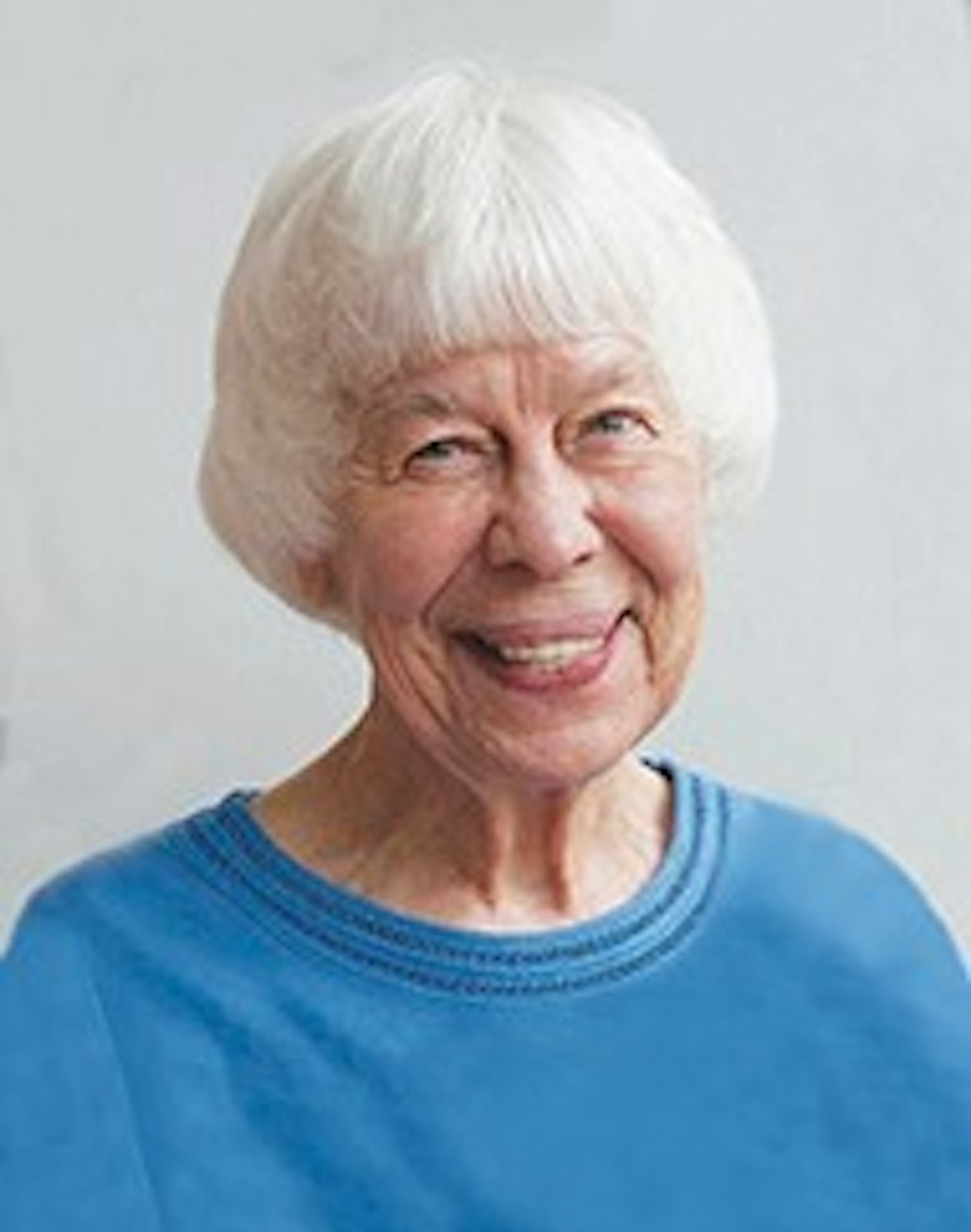 Sister Dorothy ministered in elementary education for 22 years in Detroit and Walled Lake, Michigan; Elmhurst, Illinois; St. Petersburg, Miami Shores, and Fort Walton Beach, Florida; and Santo Domingo, Dominican Republic. Sister also served as Director of Religious Education for five years for the Diocese of Pensacola-Tallahassee, Florida. She served the Congregation for 31 years including six years as Chapter Prioress of the Florida Mission Chapter, two years as Coordinator of Ministry/Life Planning, nine years as the Adrian Campus Administrator, and 14 years as administrative assistant to the Secretary of the Congregation. Sister became a resident of the Dominican Life Center in Adrian in 2015.
Sister was preceded in death by her parents; a sister, Elizabeth "Betty" Langel; brothers Paul and Edward Guettler; and an aunt, Sister Rose Germaine Guettler, also an Adrian Dominican Sister. She is survived by six sisters: Jeanie Lattner and Teresa Mock of Fort Pierce, Margaret Wiencek (Bruno) and Dolores Fortnash (John) of Bushnell, and Kathleen Coney (Jerry) of Tallahassee, all in Florida, and Patricia Shaughnessy of Kelowna, British Columbia, Canada; by three brothers, Gerald of Bushnell, Bernard of Rutherfordton, North Carolina, and Karl of Port Saint Lucie, Florida; a cousin, Sister Rose Bernadette Hoeffner, an Adrian Dominican Sister; loving nieces and nephews; and her Adrian Dominican Sisters.
Due to COVID-19 mitigation protocols, the Dominican Life Center is closed to all guests or visitors until further notice. All are welcome to participate in Sister's wake and funeral via live stream at http://www.adriandominicans.org/LiveStream.aspx
The Vigil Prayer will be held at 7:00 pm Monday, December 20, 2021, in St. Catherine Chapel. A Mass of Christian Burial will be offered in St. Catherine Chapel at 10:30 am Tuesday, December 21, 2021. Prayers of Committal will be held in the Congregation Cemetery. Memorial gifts may be made to Adrian Dominican Sisters, 1257 East Siena Heights Drive, Adrian, MI, 49221.
Funeral arrangements are being handled by Anderson-Marry Funeral Home, Adrian.
Sister ministered in Michigan over 29 years:
St. Scholastica, Detroit (1953): Elementary Teacher
St. William, Walled Lake (1954-57): Elementary Teacher
Collaborative Literacy Project, Detroit (1988-89): Adult Education
Adrian Dominican Congregation, Adrian (1989-91): Coordinator – Ministry/Life Planning
Dominican Mother House, Adrian (1991-2000): Campus Administrator
Adrian Dominican Sisters, Adrian (2001-02): Archives Staff/Administrative Assistant
Adrian Dominican Sisters, Adrian (2002-15): Assistant to the Congregation Secretary
Obituaries for clergy and religious who have lived or served in the Archdiocese of Detroit may be emailed to [email protected] Obituaries are printed as they are submitted, but may be edited for grammar and style. Detroit Catholic reserves the right to refuse or edit any submissions.

Copy Permalink