Sr. Joan Glisky, IHM, died Thursday, Jan. 13, 2022, at the IHM Motherhouse.
Born May 22, 1930, Joan Marie was the first child of Francis Joseph and Elizabeth Marie (Galerneau) Glisky of Pontiac, Michigan. As a youngster, Joan attended Appleton Grade School, Appleton, Minnesota, and Sacred Heart when the family moved to Roseville, Mich. She graduated from St. Mary High School, Mt. Clemens, in 1948, and attended her first collegiate year at Marygrove College.
The call to religious life led her to enter the Sisters, Servants of the Immaculate Heart of Mary in August 1949, receiving the name Sister Marie Trinite. She completed baccalaureate studies at Marygrove College and spent many summers earning a Master of Arts degree at Marquette University in Madison.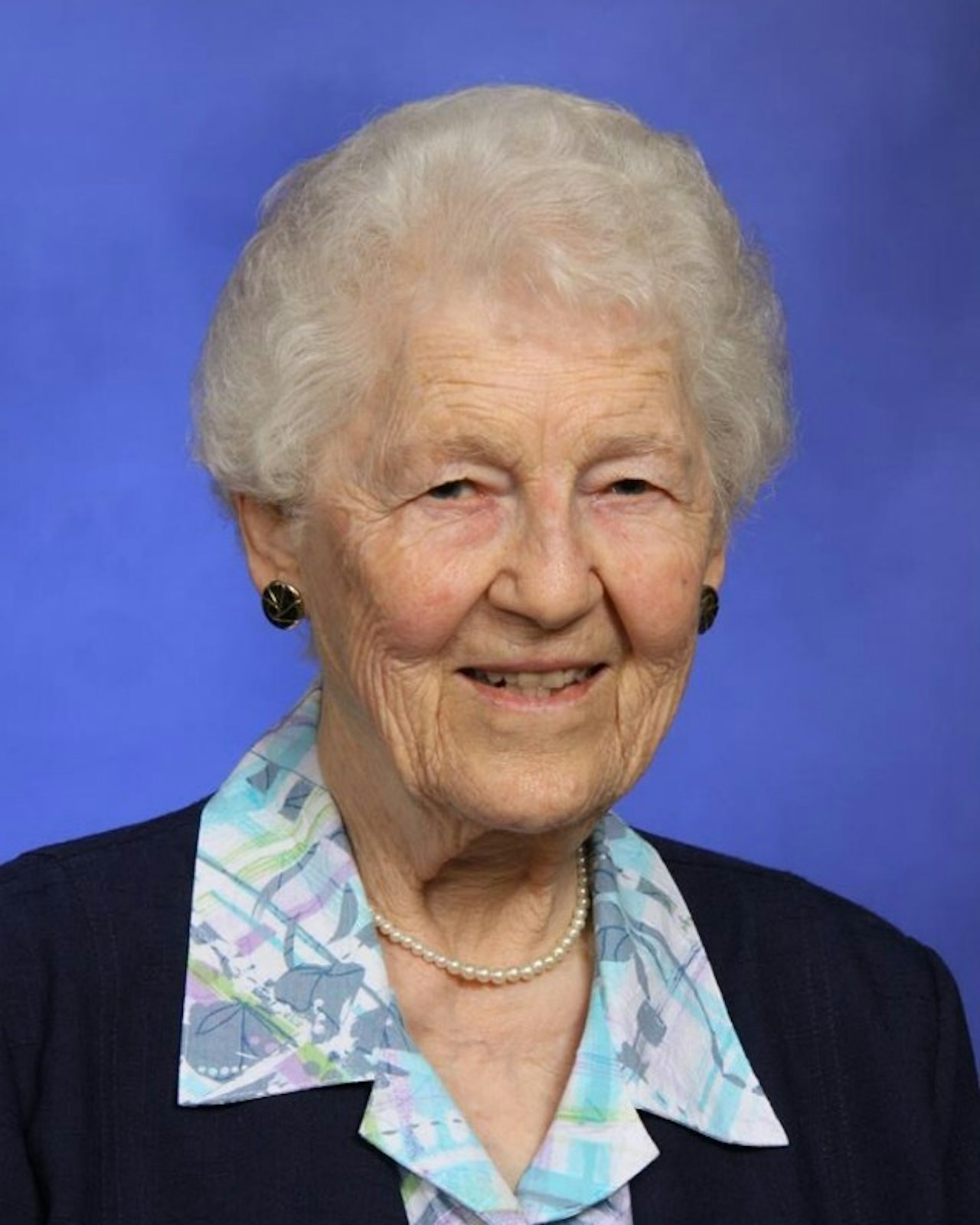 Sister Joan taught middle grades at St. Raymond and St. Francis de Sales, Detroit, and St. Anne, Warren, before entering high school teaching at Immaculata, Detroit and Marian, Bloomfield. After two years on faculty at Marygrove College, Sister Joan continued her studies at Catholic University of America and Marquette University.
This prepared her for teaching Theology at Marygrove. Through the 1970s she returned to the middle grades at Guardian Angels, Clawson, before transitioning to religious education at St. Ephrem, Sterling Heights.
Her ministries were varied and her gifts many. She served her religious community as Assistant Provincial Northeast Province, and as General Secretary into the early 1990s, all while living in the eastside of Detroit.
Refreshed by a year of renewal, Sister Joan began anew as an adult education teacher with Southgate Community Schools, in administration at Bishop Borgess High School, Redford, and then as a staff volunteer in the IHM Archives. She was a long-time resident of Taylor and often 'saved' many of God's small creatures with her kindness and ability to take in strays and those (animals) in need.
In her retirement and move to the Motherhouse in 2012, she continued to embrace the care of the Earth, its people and works of justice. Her long-time works endeared her as the community's unofficial oral historian, a treasure trove of knowledge and history.
Sister Joan is survived by sisters, Mary Ann Ashman and Adrienne McCombie, her brother Daniel, nieces and nephews, and her sisters in community. She was preceded in death by her parents.
Because of COVID-19 restrictions, services will be private at the IHM Motherhouse Chapel on Wednesday, Jan. 19. Welcoming of the Body and Visitation begins at 9 a.m., followed by a Remembering and Mass of Christian Burial at 10 a.m. The services will be Livestreamed beginning at 10 a.m. and may be viewed until Feb. 7, 2022. Arrangements are under the direction of Rupp Funeral Home. Memorials may be made to the IHM Retirement Fund, 610 W. Elm Ave., Monroe, MI 48162-7909.
Obituaries for clergy and religious who have lived or served in the Archdiocese of Detroit may be emailed to [email protected] Obituaries are printed as they are submitted, but may be edited for grammar and style. Detroit Catholic reserves the right to refuse or edit any submissions.

Copy Permalink