Sr. Kathleen Israel, IHM, died Nov. 20, 2021 at her home, the IHM Senior Living Community.
Born Kathleen Marie Israel on March 5, 1923 to Walter and Loretta "Effie" (Walsh) Israel of Detroit. Attended St. Cecelia parish schools, graduating in 1941. Entered the Sisters, Servants of the Immaculate Heart of Mary, Monroe, received the religious name Sister Ann Dorothy.
Ministry of elementary education: Hall of the Divine Child and St. Joseph, Monroe; St. Frederik and St. Vincent, Pontiac; Gesu, Epiphany, St. Catherine, St. Raymond and St. Vincent, Detroit; St. John, Jackson; St. Joseph, Dexter; St. Michael, Flint, and St. Bede, Southfield.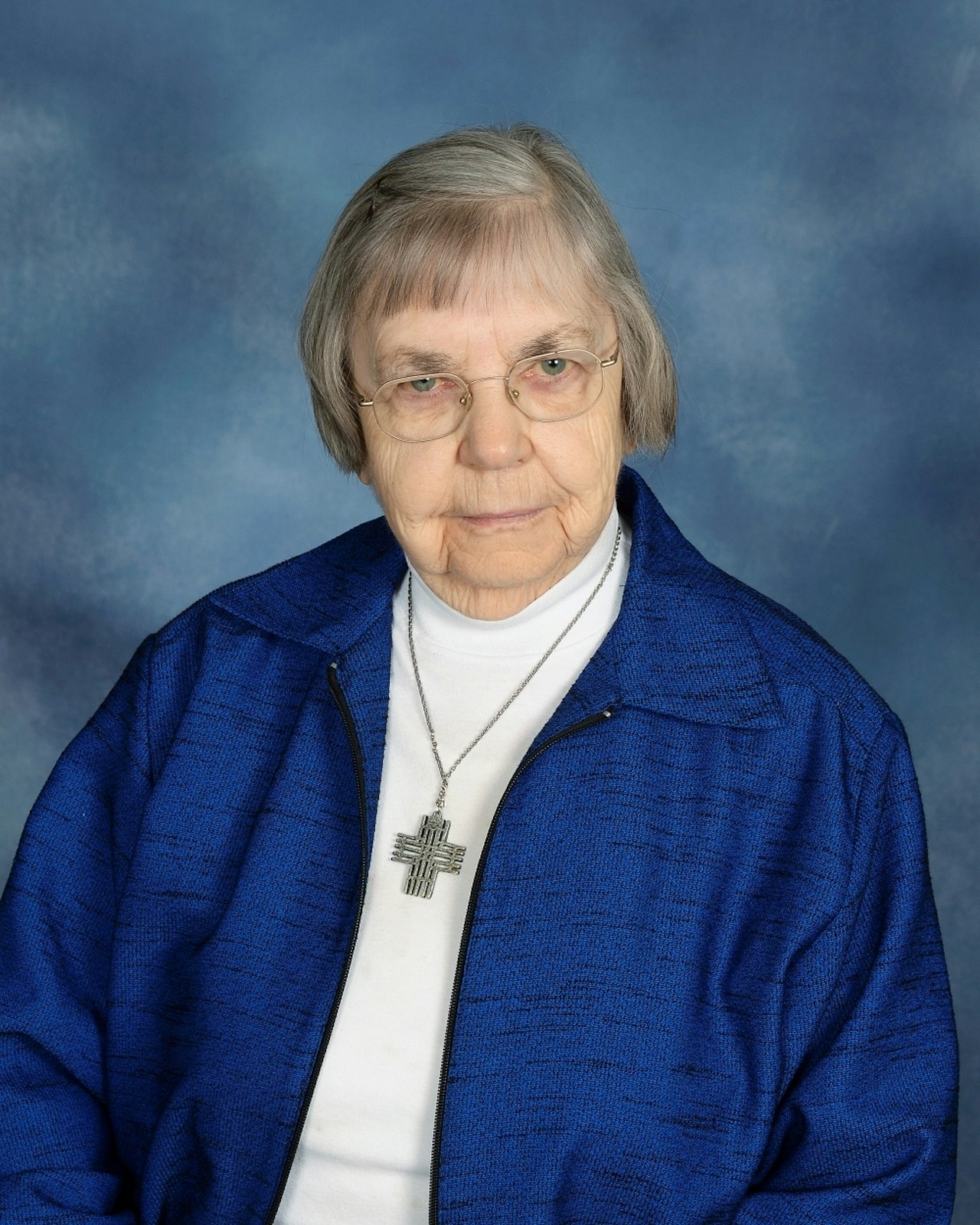 Earned Bachelor's degree from Marygrove College, Master of Arts degree from the University of Detroit and Pastoral Ministry certification by the Archdiocese of Detroit.
Ministry in pastoral and parish settings: St. Ephrem, Sterling Heights; St. Joseph, Lake Orion; St. Linus, Dearborn Heights; and St. Louise, Warren.
Sister Kathleen returned to Monroe in 1997, living at Norman Towers and volunteering in community needs. In 2005, she moved to the Motherhouse.
Beloved sister of Dorothy Saunders, Aunt to niece Barbara Johnson, and friend to her sisters in community. Preceded in death by brother Walter; sisters, Virginia Ryan and Bernice Lauchner.
See the full obituary at https://bit.ly/3DLPu77. Services will be private at the IHM Motherhouse Chapel on Tues. Nov. 30, and Live-streamed at 10:00 a.m. and will be available for viewing until Dec. 16, 2021. Arrangements are under the direction of the Rupp Funeral Home. Memorials may be made to the IHM Retirement Fund, 610 W. Elm Ave., Monroe, MI 48162-7909.
Obituaries for clergy and religious who have lived or served in the Archdiocese of Detroit may be emailed to [email protected] Obituaries are printed as they are submitted, but may be edited for grammar and style. Detroit Catholic reserves the right to refuse or edit any submissions.

Copy Permalink