Sr. Patricia Laverne Erickson, OP, formerly known as Sr. Michael Dominic, died on Monday, Feb. 14, 2022, at the Dominican Life Center in Adrian. She was 79 years of age and in the 61st year of her religious profession in the Adrian Dominican Congregation.
Sister Patricia was born in Eau Claire, Wisconsin, to Gordon and Margaret (Ryan) Erickson. She graduated from St. Ambrose High School in Detroit and obtained a Bachelor of Arts degree in Social Studies from Siena Heights College (University) in Adrian, a Bachelor of Science degree in Nursing from Barry University in Miami, Florida, and a Master of Science Nursing degree in Nursing (Nurse Practitioner) from the University of San Diego in San Diego, California.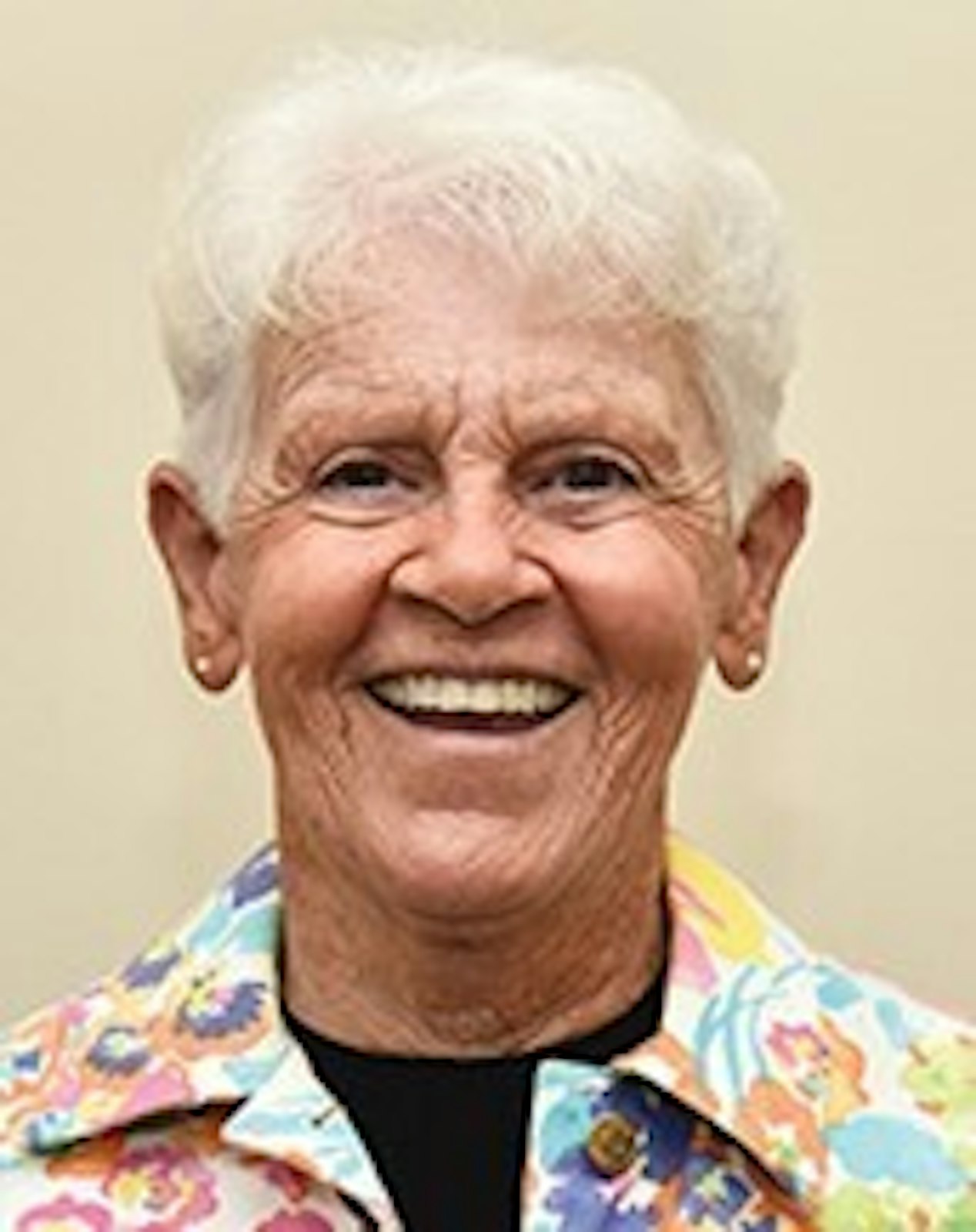 Sister Patricia spent over nine years ministering in education in Chicago, Joliet, and Hometown, Illinois, and Toledo, Ohio. She served the Congregation for almost five years on the Motherhouse campus in the Maria Health Care Center, in the finance office, and at Weber Center. Sister ministered for two years in the Bahamas, one year as health education teacher and nurse and one year as clinic administrator. She ministered over nine years as a registered nurse in Guayama, Puerto Rico; Managua, Nicaragua; Opelika, Alabama; Guaymate, Dominican Republic; Adrian, Michigan; and Sierra Blanca, Texas; and over 17 years as a nurse practitioner in California and Key West, Florida. Sister became a resident of the Dominican Life Center in 2021.
Sister was preceded in death by her parents. She is survived by her sister, Nancy Revell (John) of Asheboro, North Carolina, her brother, Michael Erickson (Frances) of Greer, South Carolina, other loving family and her Adrian Dominican Sisters.
Due to COVID-19 mitigation protocols, the Dominican Life Center is closed to all guests or visitors until further notice. All are welcome to participate in Sister's wake and funeral via live stream at http://www.adriandominicans.org/LiveStream.aspx
Rite of Committal (burial) for Sister Patricia was held on Wednesday, 2/16/22, at 11:30 a.m. in the Congregation Cemetery. A Memorial Mass will be on Tuesday, 2/22/22, at 10:30 a.m. in St. Catherine Chapel. The Ritual of Remembering will be held on Tuesday, 2/22/22, at 1:30 p.m. in the Rose Room at the Dominican Life Center. Memorial gifts may be made to Adrian Dominican Sisters, 1257 East Siena Heights Drive, Adrian, Michigan, 49221.
Funeral arrangements are being handled by Anderson-Marry Funeral Home, Adrian.
Sister ministered in Michigan over six years:
Maria Health Care Center, Adrian (1973-74): Nurse Aide
Maria Health Care Center, Adrian (1983-84): Director of Nursing
ADS Finance Office, Adrian (1988): Medical Benefits Program
Weber Center, Adrian (1988-89): Retreat Coordinator/Refugee Program
ADS Finance Office, Adrian (1989): Accounts Payable
ADS Motherhouse, Adrian (1990): Council Secretary
Hospice of Lenawee, Adrian (1990-92): Registered Nurse
Lenawee County Public Health, Adrian (1992-93): Public Health Nurse
Obituaries for clergy and religious who have lived or served in the Archdiocese of Detroit may be emailed to [email protected] Obituaries are printed as they are submitted, but may be edited for grammar and style. Detroit Catholic reserves the right to refuse or edit any submissions.

Copy Permalink