Titans basketball star just 63 points shy of all-time points mark set by 'Pistol' Pete Maravich heading into tournament
DETROIT — Is the University of Detroit Mercy's Antoine Davis the greatest collegiate basketball player of all time? That's up for debate.
First, consider what Davis has accomplished while suiting up for Detroit's Catholic college: He leads the nation in scoring with 28.1 points per game, as well as total points (870 this season), total field goals (282), total 3-pointers (149) and 3-pointers per game (4.9).
He has led the Horizon League in scoring four different seasons. He's scored in double figures in 142 straight games (the old NCAA record was 115). He owns the NCAA record for most three-pointers in a career (578).
With 3,604 points — and counting — he is the University of Detroit Mercy's all-time leading scorer (passing Rashad Phillips, who scored 2,139). Davis ranks second all-time for a collegian, trailing only the legendary "Pistol" Pete Maravich, who scored 3,667 points for Louisiana State University from 1967-70.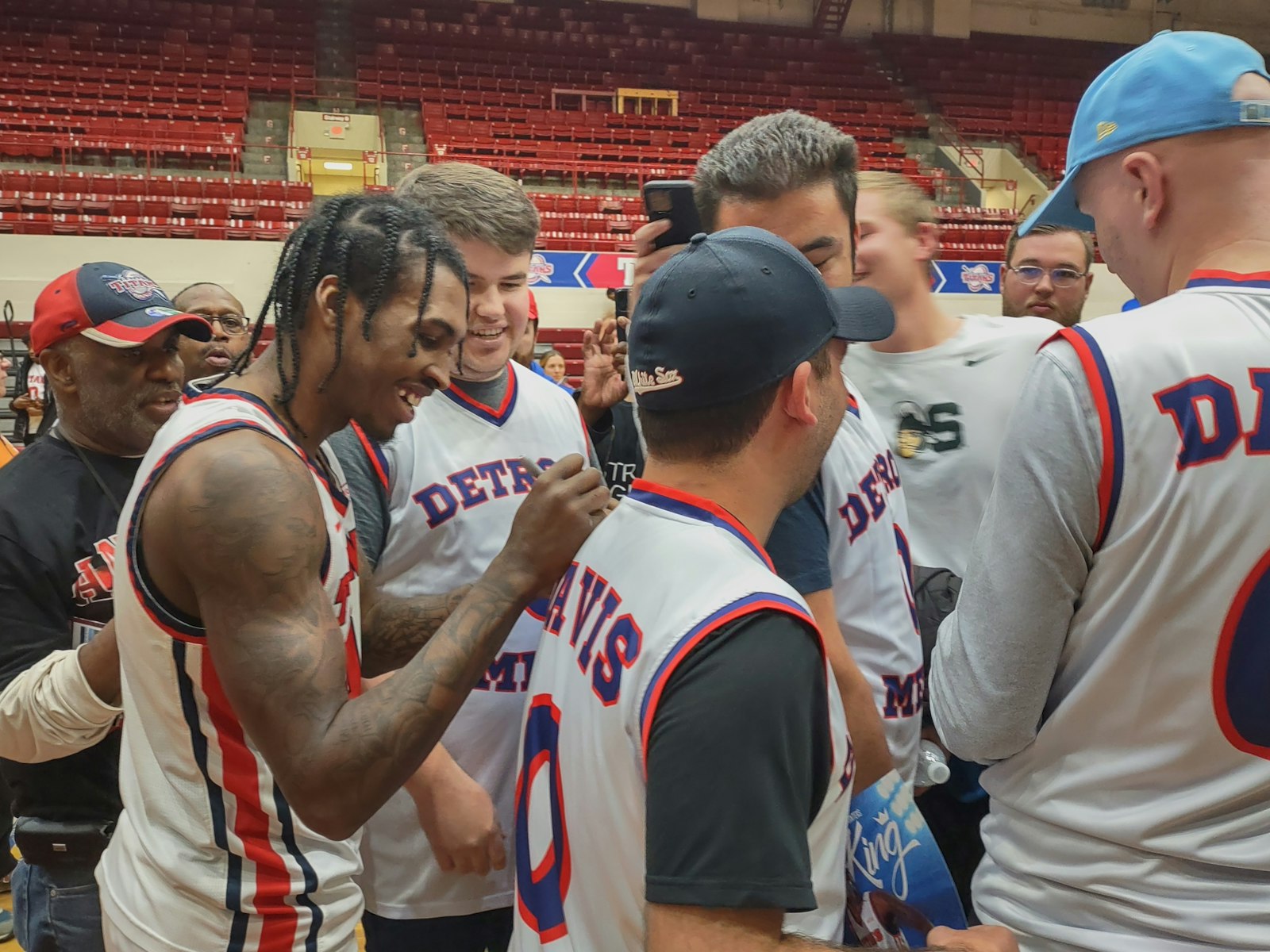 Can Davis catch Pistol Pete? It depends how well the Titans do in the Horizon League post-season tournament, which begins this week. As the eighth seed in the 11-team field, Detroit Mercy (13-18, 9-11 Horizon) hosts Purdue-Fort Wayne on Tuesday night. Making up the 63-point difference in one game might be too tall of a task, even for Davis. But if the Titans win, they would move up the bracket and extend their season, so spreading those points across two contests (or more) puts the record within reach.
And that's where the debate comes in. The college game has changed between the eras when the two superstars played. In Maravich's time, freshmen were not eligible for varsity competition, so his scoring record was established in three seasons.
In addition, college athletes disrupted by the COVID-19 pandemic three years ago were granted an extra year of eligibility, so Davis is a graduate student playing in his fifth season. Plus, the three-point shot — which is a major component of Davis' game — was not around when Maravich played at LSU.
So, with all that Davis has already accomplished, why is the talk centered around chasing Maravich?
"Because that was the record everyone thought that no one could come close to breaking," said Davis' father, Mike Davis, the Titans' coach. "Pistol Pete was just a magical basketball player and everyone was in awe of his ability to play basketball; now Antoine's just 63 points away from him."
Antoine — a humble, soft-spoken student who carries a 3.9 grade-point average — is ready to accept the final outcome, regardless if he ends up in the top or second spot.
"Even if I do pass it or don't break it, like Rashad said, I feel like I'm the best scorer in this generation of basketball at the end of the day. That's just special in itself," Antoine Davis said. "But being able to break Pete Maravich's record, if that were to happen, that would be special, too."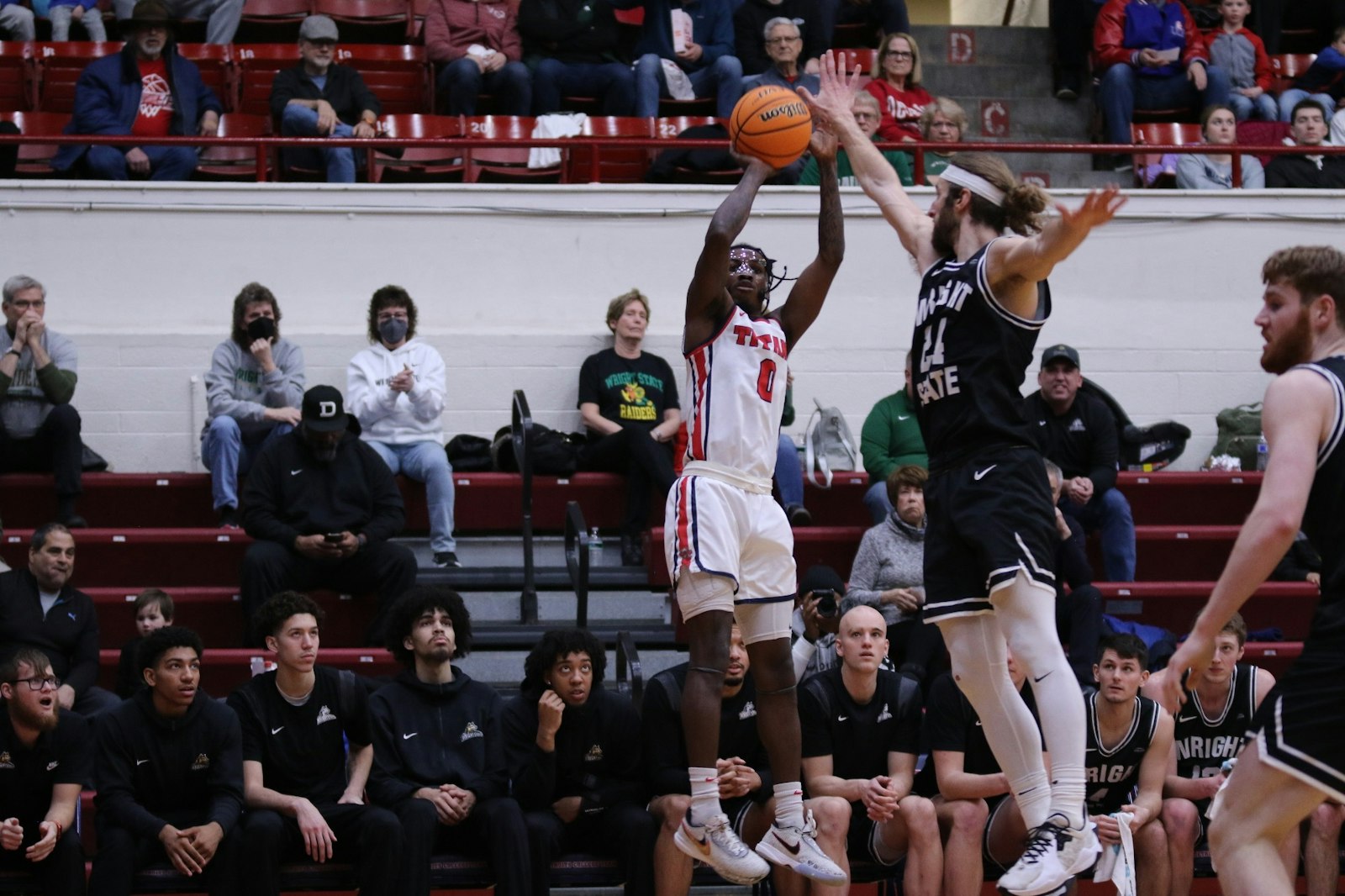 Davis got significantly closer to Pistol Pete during the Titans' regular-season finale on Saturday, an 82-71 loss to Wright State University. However, he actually missed his first eight shots before draining a step-back three-pointer with 8:34 to play in the first half.
"It was Senior Night, his jersey retirement, the league commissioner (Julie Roe Lach) giving him the game ball — that's a lot for him to handle. It's a lot to handle for anyone to handle," coach Davis said. "He just got wound up. It's your day, and at the same time, chasing that record is tight. I took him out (of the game) earlier than I would, and he found his step in the second half."
Despite scoring just eight points before the break, Davis sank seven consecutive shot attempts in the second half. He finished with 34 points on 13-for-33 shooting, and made 5 three-pointers in 13 tries.
Following the contest, the school retired Davis' No. 0 jersey, unveiling a banner that will be placed in the rafters of Calihan Hall, beside 10 other Titan greats, including building namesake Bob Calihan.
"There were a lot of emotions, just being able to have my jersey retired right after a game. Most people don't get their jersey retired until five, 10 years later. To do that now, today, is just really special," Antoine Davis said. "I didn't think it was going to be this soon. I definitely thought my jersey would be retired, but not this soon. It was special for them to put this all together, and to do it before friends, family and fans — it was all special."
Davis' father called the 45-minute ceremony a "big-time honor" and a "dream come true for anyone." He's touched that his son's name will live on among the program's such esteemed company.
"Rashad Phillips was a scoring machine. You have Spencer Haywood, there's no one like him. Then you have Earl (Cureton), a real blue-collar guy. Everybody says Terry Duerod was one of the best shooters they'd ever seen," said the coach, naming just four Titan greats. "For Antoine to be there in the last (regular-season) game he plays at home, on Senior Night, that's really special. It's all good."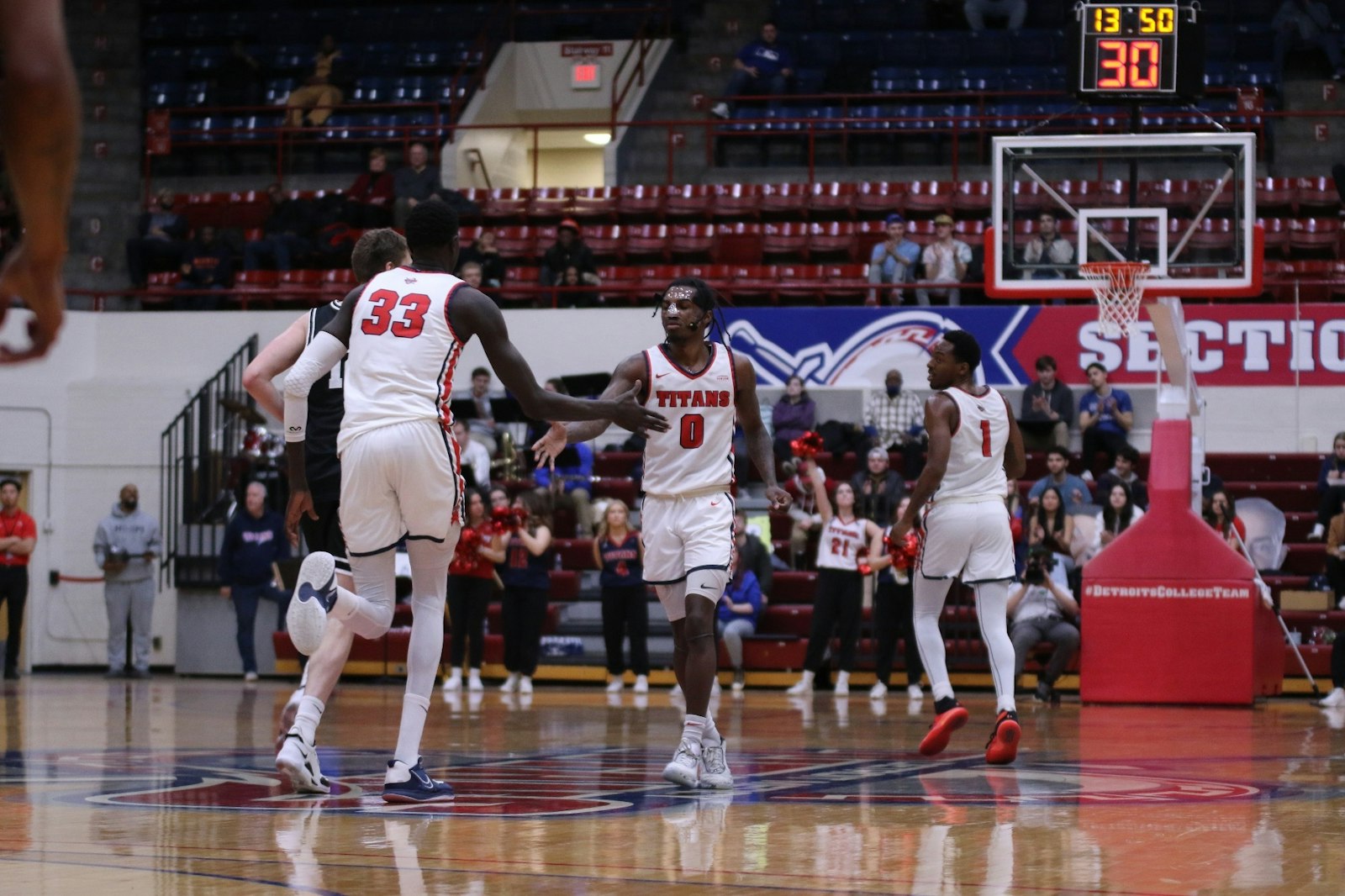 That wasn't the only big moment for the Antoine and his family last week.
"He got baptized Monday," Davis' father said. "That's probably the biggest day of our lives with him, to be able to know that he's walking with Christ now. That's a perfect complement to everything that he's done. It was so special to see and be a part of."
"Being able to give myself up to God, I felt so much better then, just being able to do that," Antoine Davis said. "That was a special thing, and I feel so good. I feel like He's right there with me every step of the way."
What's the next step after Davis' collegiate career comes to an end?
"The NBA, professional basketball, or wherever God takes me," Davis said. "Those are the goals, but I just want to give back to the kids in general. I ultimately want to be a player development coach, and train kids. I enjoy this game, but I know basketball could stop for me tomorrow or whenever. I was brought up to be appreciative of everything, and to not take anything for granted."
Copy Permalink