New resource from the Archdiocese of Detroit's Office of Family Ministry to help parents navigate difficult conversations
TROY — Rommel D'Souza, like many parents of teenagers, knows one day he might encounter challenging conversations with his daughters, but he is pleased to know he can find online resources and guides to discuss matters from a Catholic perspective through a new resource from the Archdiocese of Detroit.
Compass, a project spearheaded by the Archdiocese of Detroit's Department of Evangelization and Missionary Discipleship, is an online search guide aimed to assist parents who have questions about the Church's stance on issues and to help parents guide conversations with their school-aged children.
D'Souza attended a pilot launch of the resource at Christ Our Light Parish in Troy this spring.
"We go to church regularly, but that only happens once a week, so this information is always there, not just once a week," said D'Souza, whose daughters are 12 and 14.
During the COVID-19 lockdowns, parents found themselves with more face time with their school-aged children, which often led to conversations about controversial topics such as pornography, same-sex attraction and abortion, said Nicole Joyce, associate director of family ministry for the archdiocese. It prompted some parents to call the diocese asking for guidance, Joyce said.

"I thought, 'Wouldn't it be wonderful if we were on the other end of that search (for information)," said Joyce, who is also a mother of four children.
Joyce said Compass targets today's parents because "we are a generation of Googlers."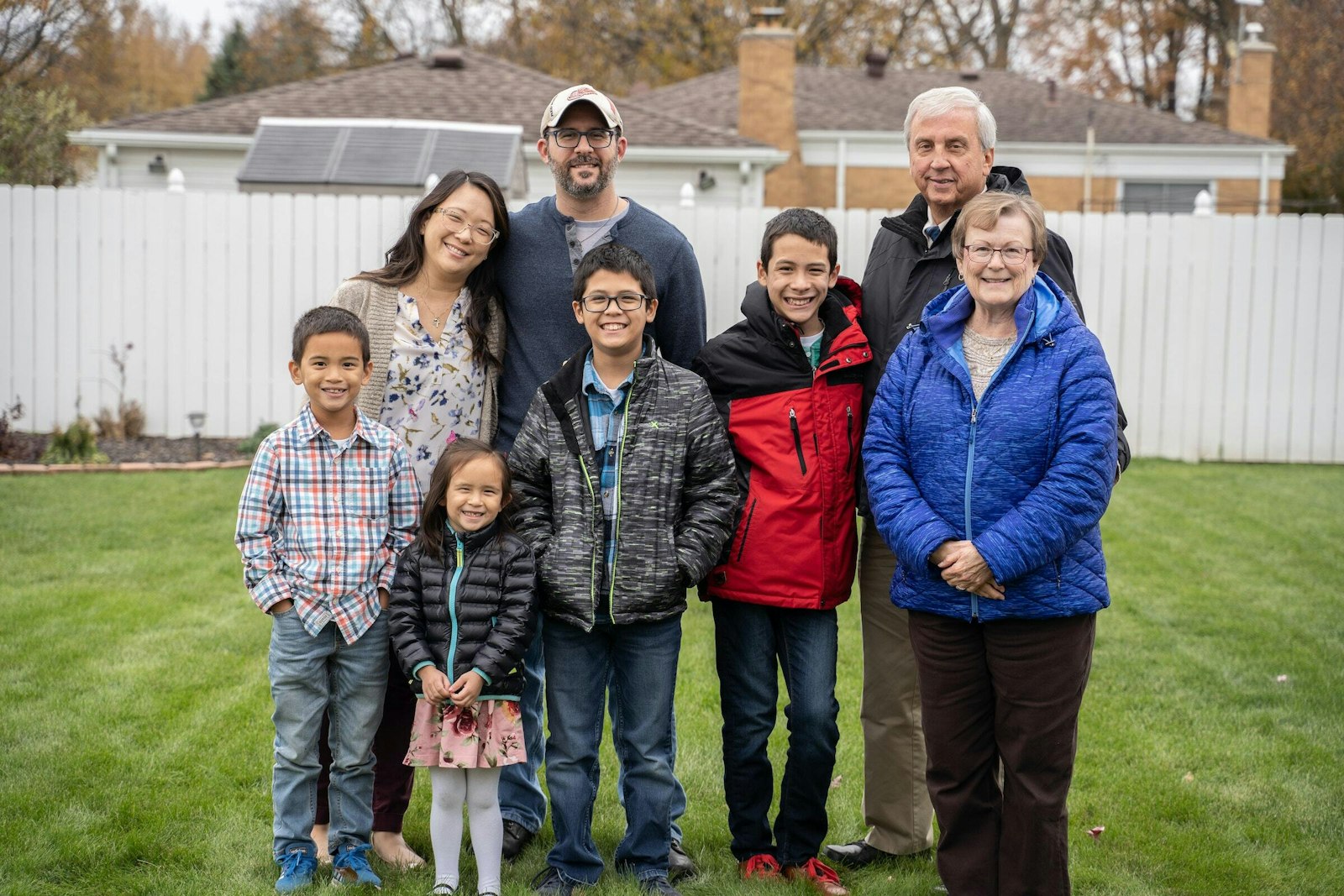 The website gives parents tips and step-by-step instructions for having open communication with their children. Compass' project coordinator, Giovanni Vitale II, who is also a psychologist by trade, said he was brought into the project to connect parents with the right resources.
"I look for good material for parents so when they are in crisis mode or when they are looking to prepare to have a conversation with their kids like sexual education, mental illness and other topics, they can find good Catholic resources to talk with their children," Vitale told Detroit Catholic.
Because there is such a wide variety of information on the internet, the Compass website aims to organize resources in a way that is easy for parents to find information for a variety of subjects, Vitale said.
"I think one of the main reasons it's important is that there are a lot of parents who are looking to support their kids, and it's difficult to find the information," Vitale said.
The goal is that parents will find the information they need on the Compass website, empowering them to become better educators of their children, Joyce added.

"The Church believes that parents know their children the best and know how to approach things best, but often parents might be afraid or feel not qualified to have difficult conversations," Joyce said.
D'Souza said the Compass website is arming him with the knowledge he needs to guide future possible conversations with his children.
"We certainly come across challenging questions and concerns," he said. "It was really helpful to know that such a webpage is available."
It's important for parents to find teachable moments to jump into conversations, Vitale said. Though the website's content is primarily geared toward providing information to teenagers, the archdiocese hopes to expand it to include resources for elementary students and preschoolers, he said.
Introducing some topics at a younger age can lessen the potential for an awkward conversation later, Vitale added.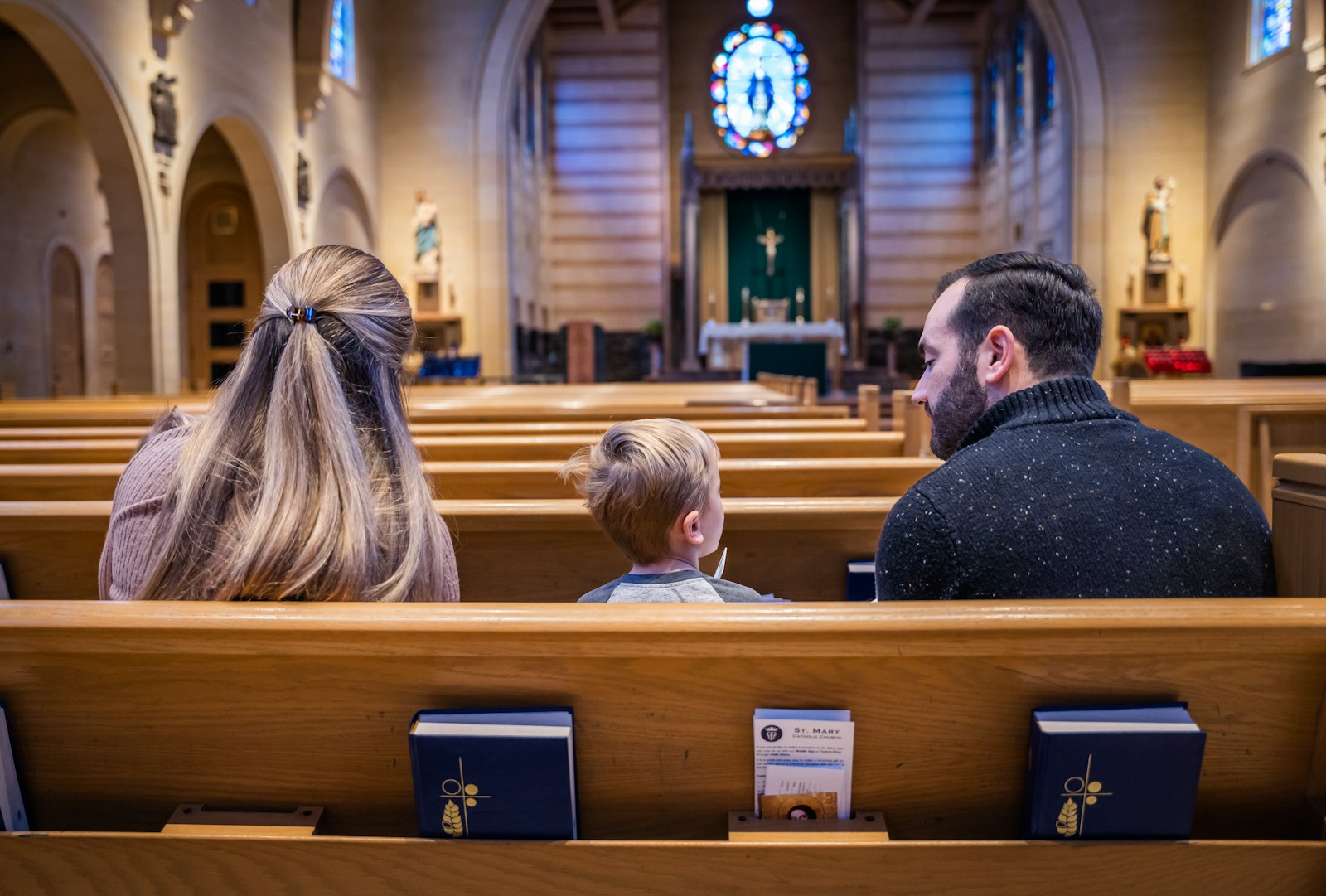 "This is especially important since (kids) get so much information from social media and the internet. We want them to be able to come to their parents and ask them what they think or what their faith thinks about a subject," he said.
The resource was developed last year after the archdiocese received a grant from the Catholic Marriage Initiatives Fund, a national fund. To date, there have been two pilot workshops, one at Christ Our Light and the other at Our Lady of the Woods Parish in Woodhaven.
"The long-term goal is that once we perfect the workshops for parents, we will train parish leaders to be able to present the workshop at their own locations when they feel it is needed," Joyce said.
Elaine Cervera, parish life coordinator at Christ Our Light, said the parish was pleased to offer the resource to parents. The parish has approximately 300 families with school-aged children, she said.
"Any time there is a resource that is connecting our faith with raising our children, it is a fantastic thing," Cervera said.

Sean Calvin, director of discipleship formation for the Downriver Missionaries for Christ Family of Parishes, which includes six parishes in the Downriver area, including Our Lady of the Woods, believes Compass can complement the parishes' efforts to equip families to handle questions about the faith.

"We don't always have the answers to everything, but at least we know where we can go," Calvin said.
Compass
The Office of Family Ministry, with support from the Catholic Marriage Initiatives Fund, is pleased to introduce Compass, a new resource for parents.
Compass aims to anticipate the needs of Catholic parents, accompany them through the trials and joys of family life, and point them to faithful answers to life's difficult questions. It is an online catalog for parents and caregivers to find articles, books, videos, and other resources to help navigate difficult conversations, life stages, and challenges they face in raising children.

To learn more, visit compassforparents.org or contact the Compass team at [email protected].
Copy Permalink
Family life