Total Health Foundation presents check during Pistons-Wizards game March 7, with team wearing special Ceciliaville jerseys
DETROIT — The Detroit Pistons were undone by a Washington Wizards putback at the buzzer, but Ceciliaville came out winners March 7 at Little Caesars Arena.

The famed gym named after St. Cecilia School on the grounds of St. Charles Lwanga Parish in northwest Detroit — formerly St. Cecilia Parish — now operates as an independent 501(c)3, complete with community programs that will serve youths and families, in addition to its legendary basketball acumen.
Last fall, the Pistons joined several partnering groups, including the Archdiocese of Detroit, in an effort to renovate the historic gym, which has served as a proving ground for many Detroit basketball greats.
During Tuesday night's game, Ceciliaville's board of directors was presented a $50,000 check from the Total Health Foundation, the philanthropic arm of Priority Health, a corporate sponsor of the Pistons. The check was presented during the second quarter of the Pistons' 119-117 defeat to the Wizards, with the Pistons wearing their special green City Edition "313" uniforms in honor of Ceciliaville.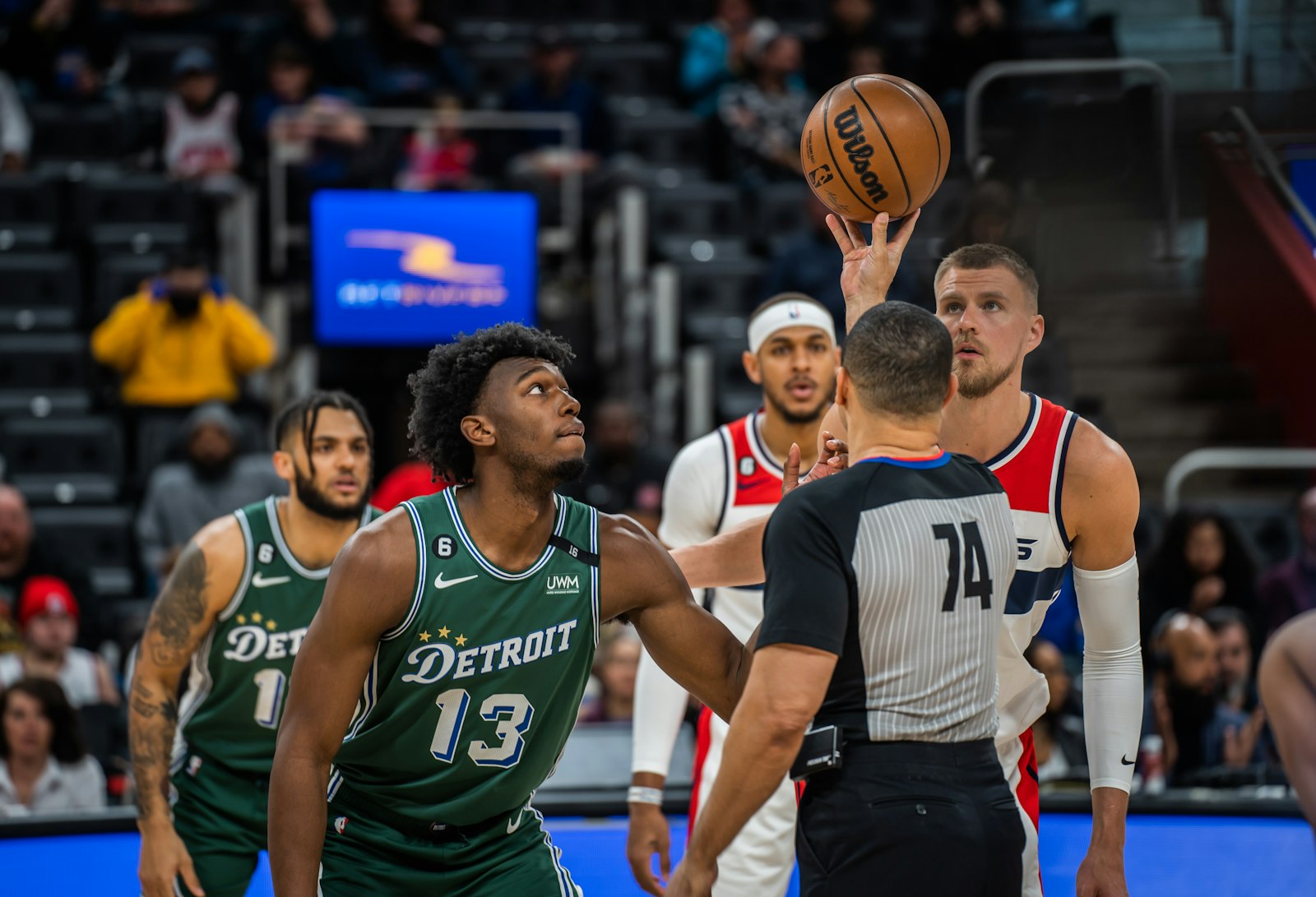 "This check will go primarily to starting programming in the gym we're currently renovating," Lory McGlinnen, volunteer executive director of Ceciliaville, told Detroit Catholic. "We have raised pretty substantial funds to restore the gym, bringing it back to where it was 40, 50 years ago so that it is safe for young people to play basketball and all other kinds of activities."
The Ceciliaville board of directors includes leaders in the local church and basketball communities, including McGlinnon; board chairman Isaiah "Ike" McKinnon, Ph.D., former deputy mayor and chief of police, and current University of Detroit Mercy professor; Michael McInerney, a former Archdiocese of Detroit finance council member; Msgr. Chuck Kosanke of the Basilica of Ste. Anne and Most Holy Trinity Parish; Fr. Theodore Parker of St. Charles Lwanga Parish; retired Detroit Auxiliary Bishop Donald F. Hanchon; Tyrel Kirkham, who spent two seasons as the Pistons' vice president of brand and marketing; and Earl Cureton, community ambassador for the Pistons, where he played three seasons in his 12-year NBA career after playing collegiately for Robert Morris University and the University of Detroit.
The independent organization cares for the former St. Cecilia High School gym, looking to restore the facility and turn it into a true community asset on Detroit's west side.
"St. Cecilia is to me equivalent to Motown," Cureton said. "We have all those players who came out of Detroit in the '70s, '80s and '90s who went through St. Cecilia. It was a breeding ground for basketball players and coaches. It started in 1967 and went on for years, decades, and something the Pistons want to be involved with."
In its heyday, St. Cecilia was a haven for Detroit's best to prove their mettle, producing greats such as John Long, Terry Tyler, Jalen Rose, Spencer Haywood, Reggie Harding, Willie Green and countless others.
The goal is to restore the gym and make it a world-class facility where young people can play basketball, but also learn key life skills, Cureton said.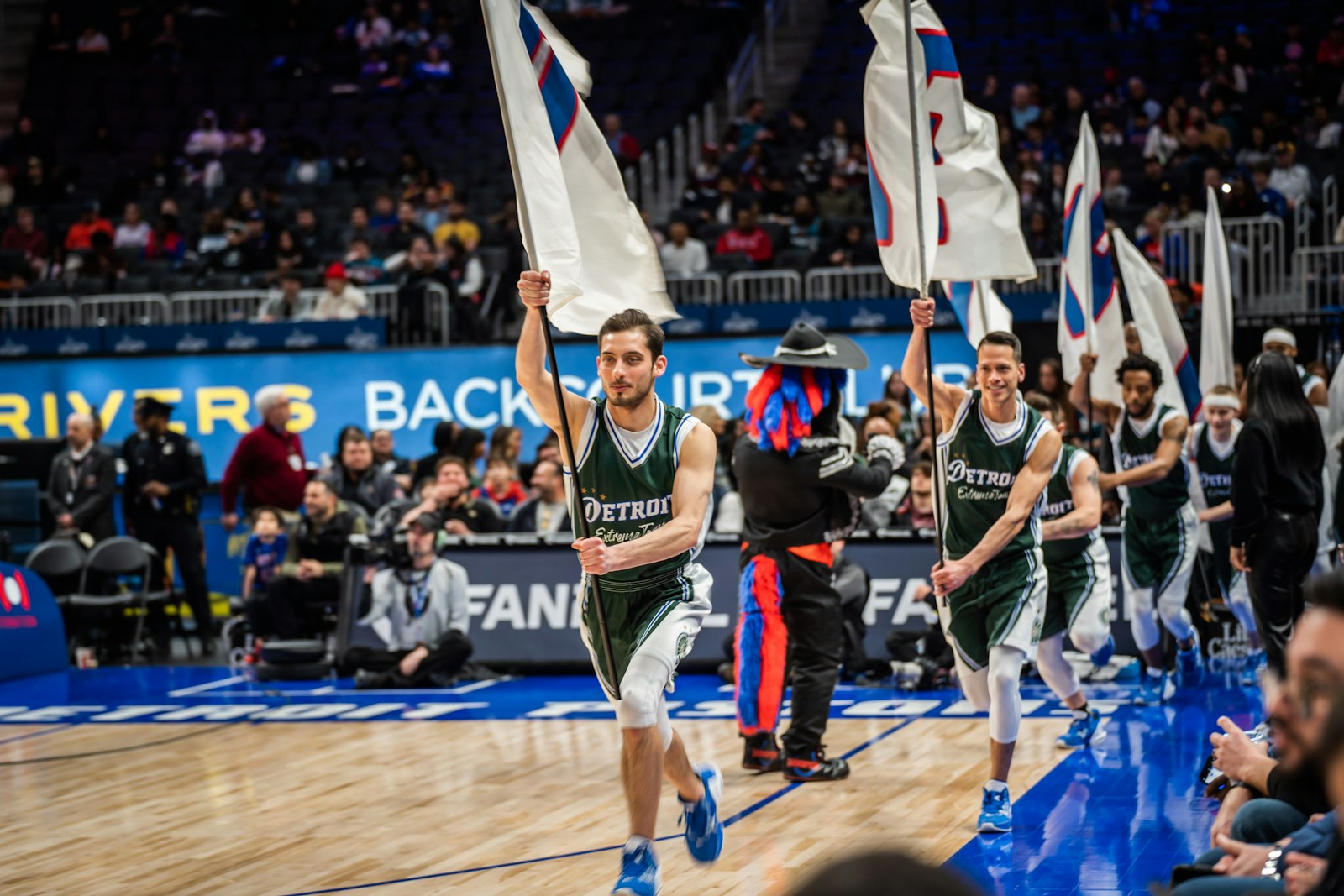 "Basketball will bring people to the building, but once you get the kids there, the opportunities will present themselves," Cureton said. "Once you bring a kid in that gym and get them bouncing a basketball, everything else will become accessible to him. We'll have mentoring, different programs related to education and finances, a number of possibilities. It's not just basketball; this is about developing our youth, giving them chances."
Ceciliaville is working with a local restoration company to modernize the gym and bring it up to code, the first step in the organization's overall vision.
"There are programs that are part of the mission and ministry of (St. Charles Lwanga Parish) happening right now, such as a pediatric program right across the parking lot," McGlinnen said. "We also have a mentoring and tutoring program and are working with a couple of banks interested in putting in a mini branch and offering financial literacy courses. We have several groups interested in putting in computer labs, offering a STEM program for the youth, and building upon existing programs."
Fr. Parker said Ceciliaville — a separate organization from the parish — remains a vital mission for the parish and community in enhancing the quality of life for all Detroiters who live around St. Charles Lwanga.
"All of what we are trying to do at Ceciliaville has to do with mission," Fr. Parker said. "The mission of the church is not just getting people there on Sunday, but to enhance people, bringing people to where they can have a better understanding of themselves. And this program is going to do that."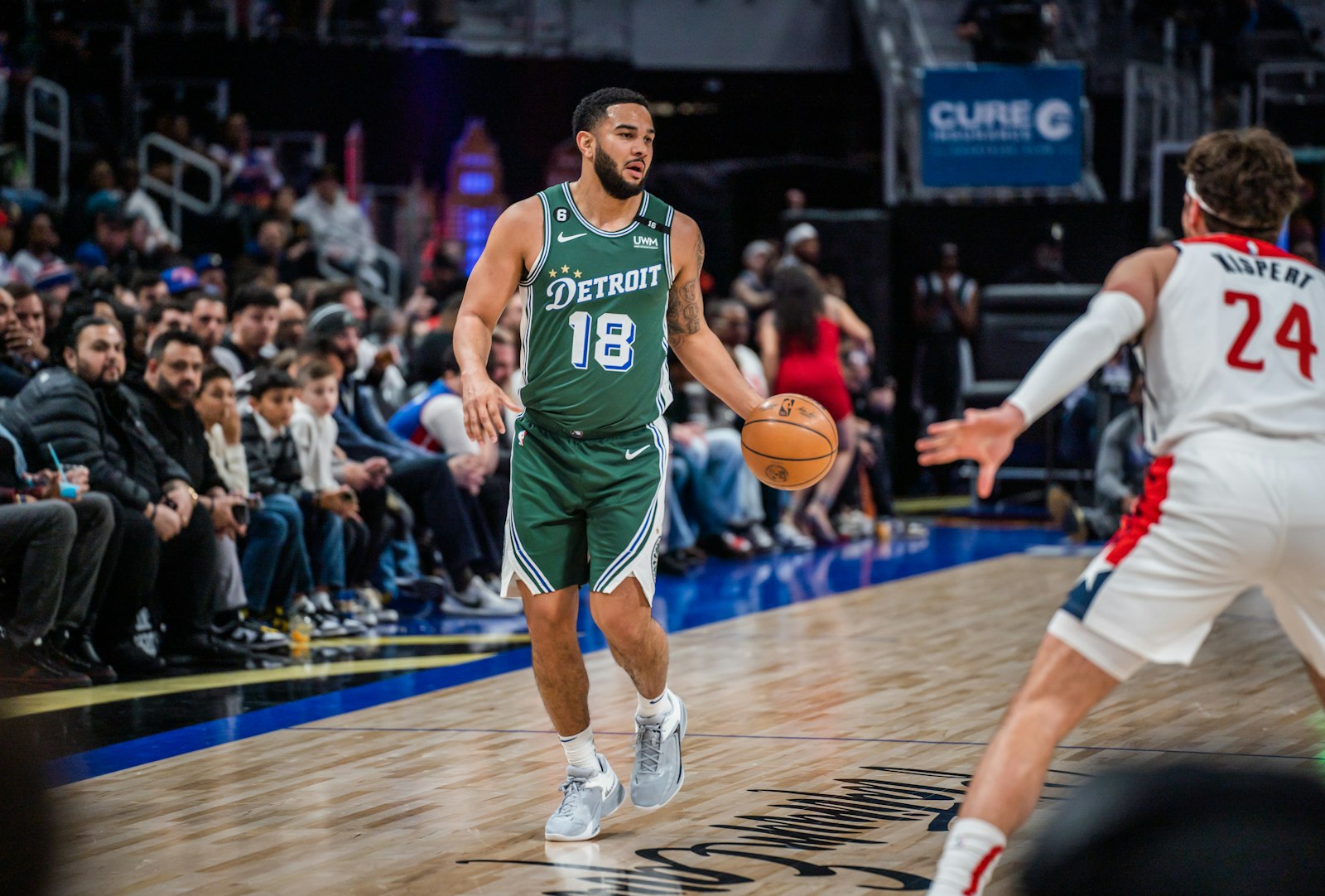 Supporters and potential donors can visit Ceciliaville.org to learn how to support the project, but Fr. Parker adds there is a critical element anyone can do to support the mission: pray.
"We think in order to be successful, we have to have prayer," Fr. Parker said. "People can go to the website and give resources, volunteer if they can. But everyone can pray."
Tuesday's loss drops the Pistons to 15-51 on the season, a reminder the NBA club is rebuilding. But its support of Ceciliaville shows the team is committed to a winning culture and community that extends beyond the scoreboard and into the community, Cureton said.

"Knowing what the city of Detroit needs and what the youth needs, the Detroit Pistons are all about teaming up with Ceciliaville to make this project happen," Cureton said. "We want everyone in this community to get involved in this. This is going to be a huge project, and we're in Phase 1 of it. This is the first phase of building Ceciliaville to be bigger and stronger than it ever was."
Support Ceciliaville
To learn more about Ceciliaville and how to donate, visit www.ceciliaville.org.
Copy Permalink
Social justice