Weeklong camps at Capuchin Soup Kitchen provide a 'safe space' for Detroit-area youths to flourish and 'to be themselves'
DETROIT — For working parents across the city of Detroit, the summer months present a challenge. How do you keep your child engaged and supervised when school's out?
The Rosa Parks Children and Youth Program at the Capuchin Soup Kitchen on Connor Street on Detroit's east side provides children a creative outlet and something to do to make it a safe, productive summer, and has done so for 24 years now.
"It's about giving kids a safe space to be themselves," Davon Mann, program manager at the Rosa Parks Children and Youth Program, told Detroit Catholic. "We're very personable. We do a lot of custom programming to the needs of the child we're serving. Even something as simple as their diet restrictions, we individualize it to the needs and interest of the child so they get the most out of camp."
The Rosa Park Summer Peace Camp features three weeklong sessions from July 11-29 with cohorts of 20 children who go to the camp from 9 a.m. to 3 p.m., Monday through Friday, with a field trip to various spots around the area, such as the Hands On Museum in Ann Arbor or the Michigan Science Center in Detroit.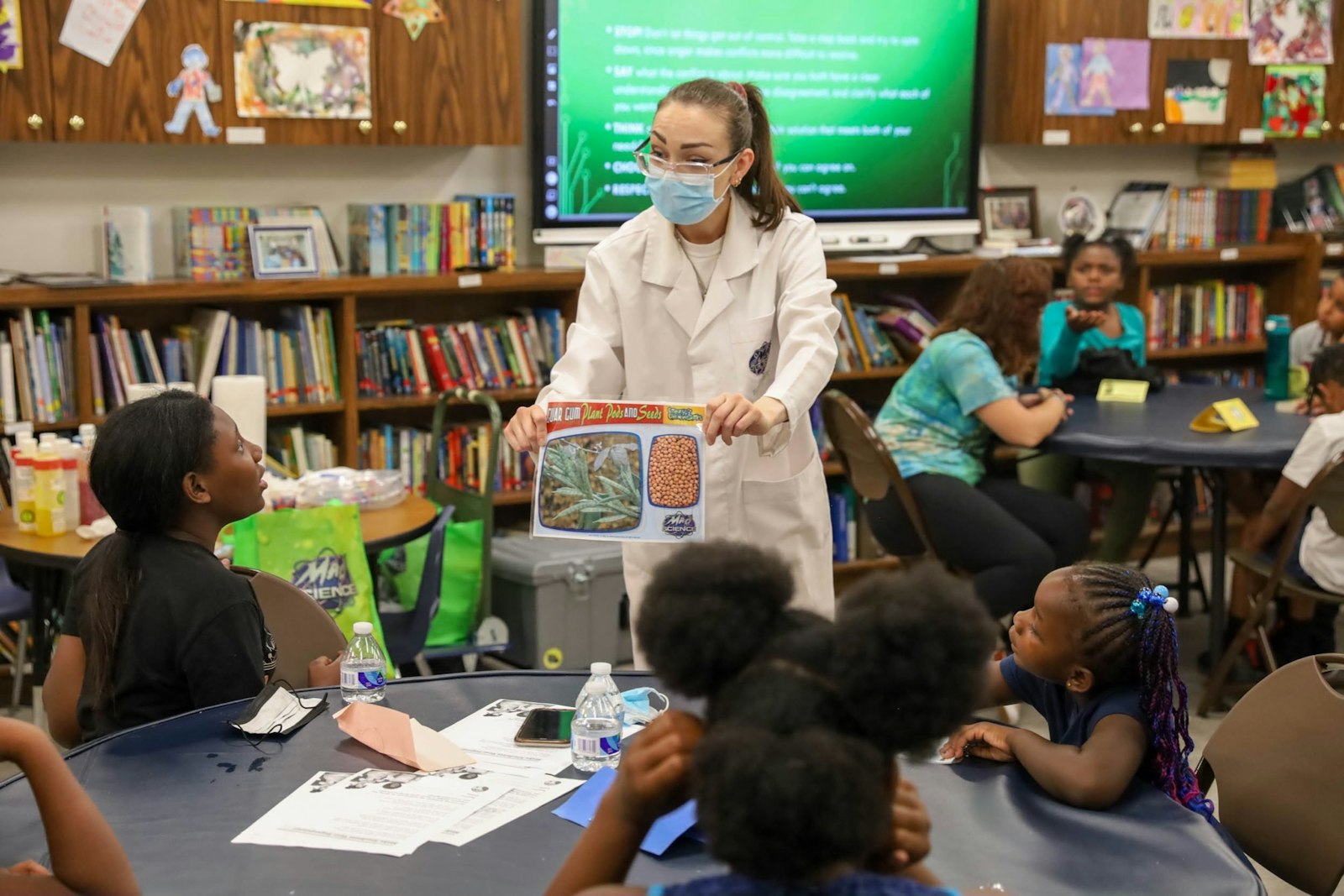 The day features breakfast, art therapy, a drumming lesson and creativity/conflict resolution classes, along with recreation and fitness after lunch, before finishing the day with a STEM (science, technology, engineering and math) project.
"Some of these kids have a lot going on with their personal lives; they may have experienced a lot of trauma," said Megan Murphree, art therapy coordinator at the camps. "A lot could be going on in the lives of these kids, so we have art therapy to provide them through artwork and creativity ways to resolve conflict, promote social and emotional regulation and boost self-esteem."
Each cohort features children ages 6 to 12 years old.
"For me, the biggest challenge is picking activities that are simple enough for a 6-year-old to follow along and get something from it, but also mature enough so a 12-year-old on their way to middle school will learn real life skills so they can apply it to situations they are going through," Mann said.
One of the activities included making a paper "fortune teller" — commonly called a "cootie catcher" — and labeling the options with various scenarios and conflict resolutions a person could apply.
Mann said most of the cohorts feature children from the inner city or west-side suburbs, who may not have as many positive role models and might see conflicts solved with violence or destructive decisions.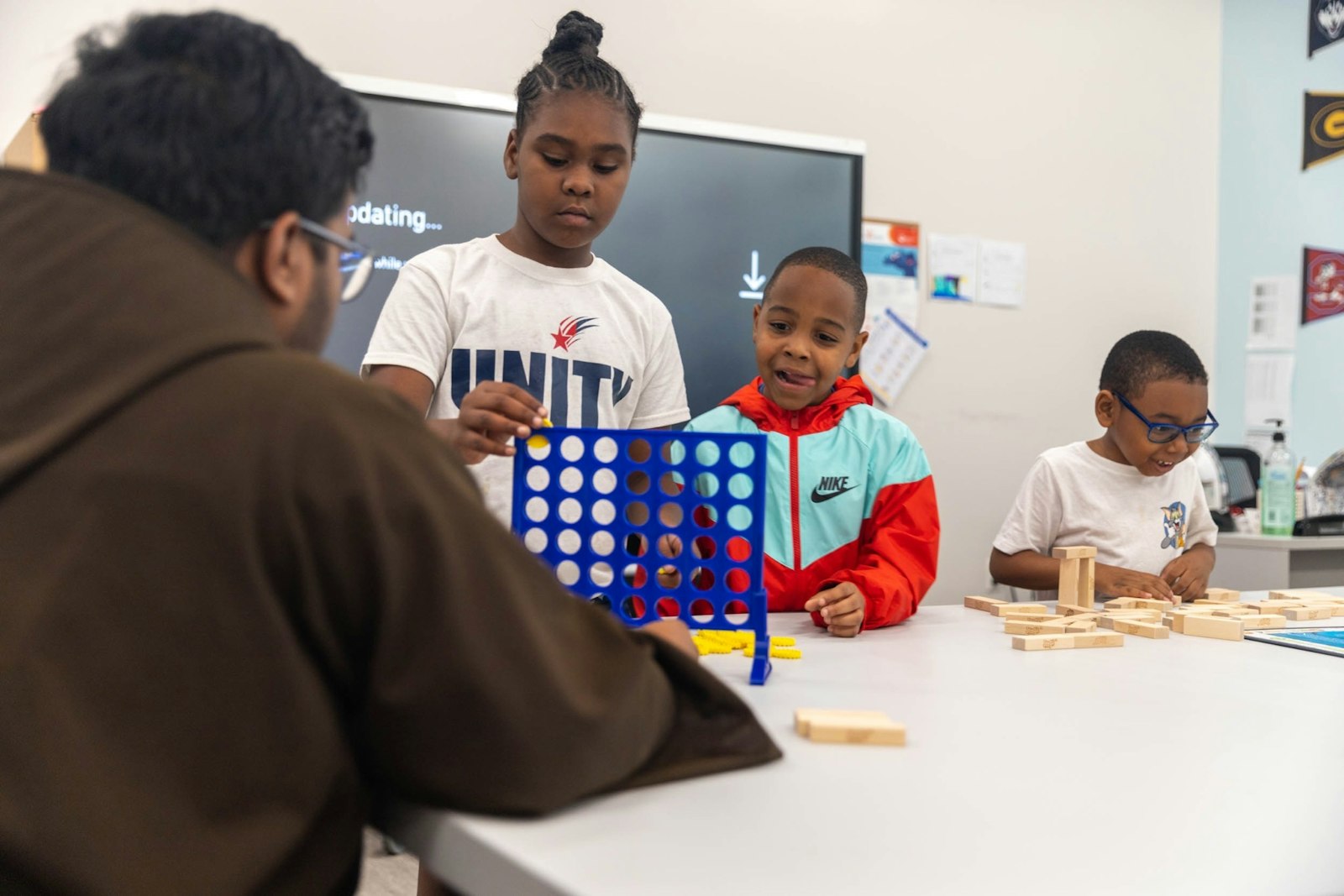 "We clearly define what conflict is and help them understand that not all conflict is bad," Mann said. "Some conflict is necessary for growth or necessary for variety. Just because you hear conflict or hear someone is having a debate, some debates are healthy. If we're talking about what we're having for dinner, it's not a bad conversation. If you want Thai, and I want Chinese, maybe we pick a middle ground and share. We go through a lot of skits, and they go along with it, choosing decisions that will help them make better decisions in their lives."

Often, campers return to the Peace Camp for multiple summers, while others participate in the Rosa Parks Children and Youth Program's after-school program, which includes a study hall and tutoring, art therapy and special activities on Fridays.
"Even though the kids are here for a week, very quickly we see relationships forming," Murphree said. "When the camp is finished, we hear a lot of parents say how much their children love the camp, asking us if we have any more resources so they can do this at home."
With the Summer Peace Camp ending, the Rosa Parks program is shifting to its Leadership Camp for teenagers, Aug. 22-26, which teaches skills such as work habits, accountability, life skills and college preparation — including a visit to the University of Detroit Mercy and Urban Air Adventure Park in Livonia.
"We want them to get a sense of responsibility and good decision making," Mann said. "A lot of inner-city youth struggle with finding proper role models, learning who to listen to, whose example to follow. So we try to teach them how to make proper decisions at a young age, knowing who to trust, understanding what help is and understanding you are not alone."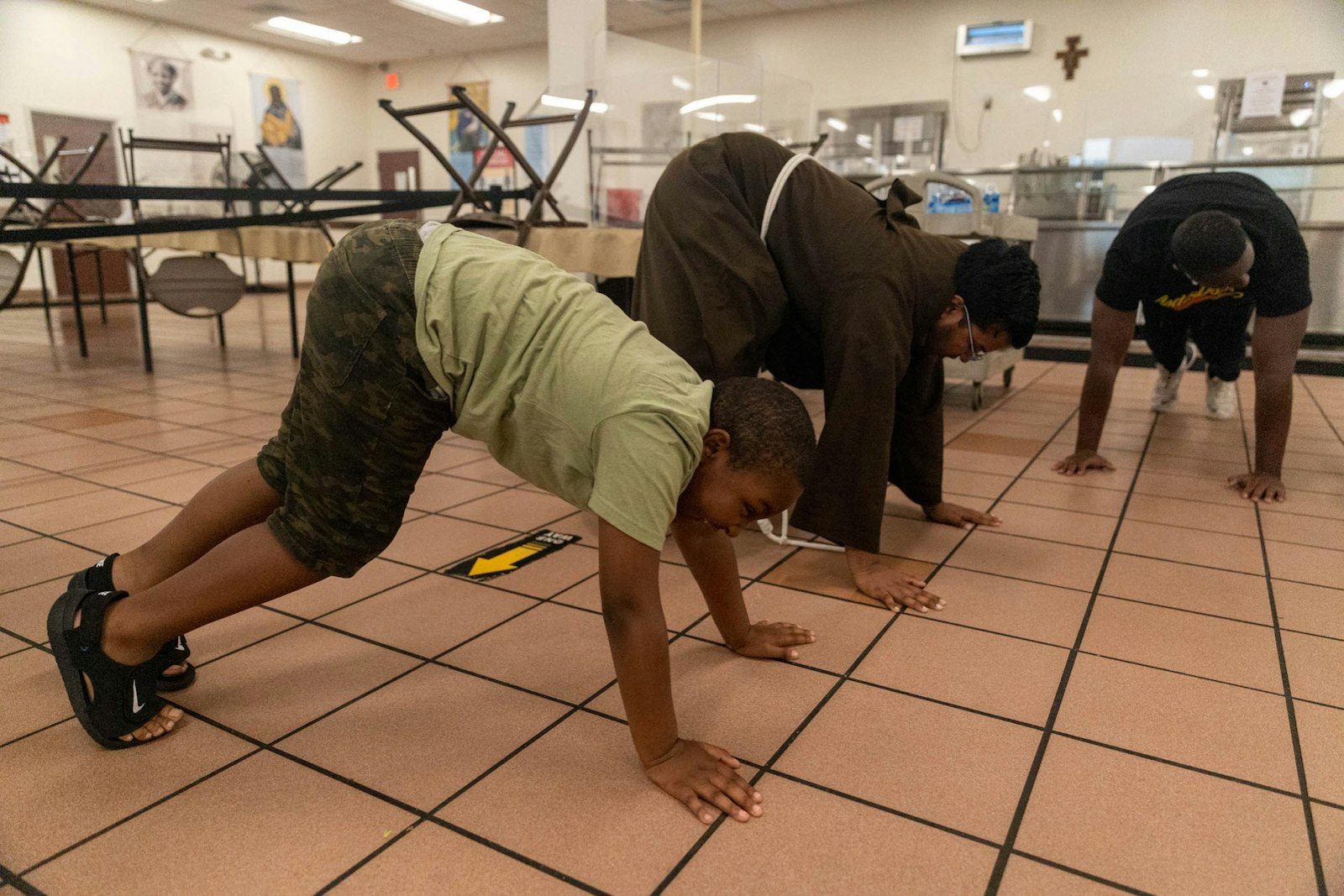 The Rosa Parks Children and Youth Program also is currently operating its gardening program for kids ages 8-12. The program teaches youth job skills such as filling out an application, punching a timecard, or taking an account of the tasks they complete for the day. During the program, students are paid a small stipend, and can rise up to a more managerial role while learning about gardening, landscaping and beautification.
"The Rosa Parks Program creates an environment, a safe space that encompasses the entire Capuchin Soup Kitchen ministry," Murphree said. "It's boosting the self-esteem of teenagers, of children. It's giving them a place to develop and grow to their potential. We show them the resources that are out there and show them how to take advantage of the spaces around them to grow and be the people they are meant to become."
For more information about the Capuchin Soup Kitchen Rosa Parks Children and Youth Program, visit the program's website.
Copy Permalink
Capuchins
Youth ministry
Christian service