Joe and Alexandria Staniszewski tap carpentry, marketing skills to create 'The Lion and the Lamb,' with popular Amish-style wood creations
ROYAL OAK — Joe and Alexandria Staniszewski have their home decked out in various wooden crafts made by Joe's own hands, everything from oven tops and shelves, to crosses and toy cars.
And thanks to their Etsy side hustle, The Lion and the Lamb LLC, those crafts can adorn your home as well.
The Royal Oak couple began the shop, featuring assorted items made in Joe's at-home workshop, almost a year ago, tapping into Joe's carpentry skills — a special trait for any Catholic named Joseph — and Alexandria's marketing skills.
It wasn't meant to turn into something that would make money. It was just a hobby Joe enjoyed with influence from his grandfather.
"When I moved to Royal Oak, I had a detached garage I could turn into a dedicated workshop area," Joe told Detroit Catholic. "I then started to accumulate a variety of tools and the inspiration to dive into this new hobby. My grandfather is a hobby carpenter and my dad refinishes furniture. I leaned on my grandpa a lot as a mentor to help develop techniques and skills. Working with my hands and creating some sort of end product has always given me a certain sense of accomplishment and satisfaction."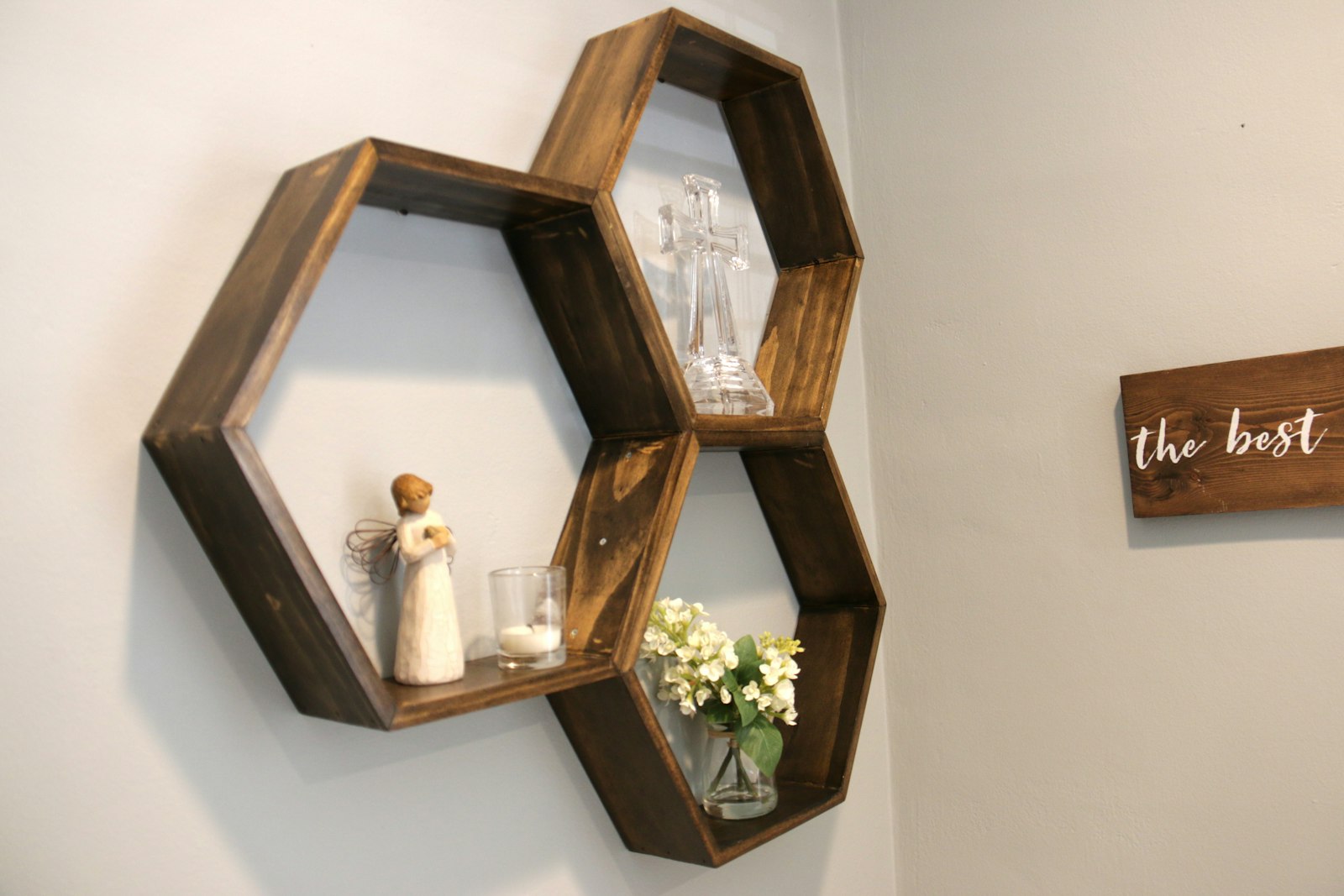 Joe's craftmanship came in handy when he was dating Alexandria. It was just before St. Valentine's Day when the couple started dating, when Joe gave Alexandria a gift: a hand-crafted crucifix with an etching on the back: "Let's help each other find Him."
That first gift was a foreshadowing when the couple married in 2019.
"Another more personal and amazing thing Joe had created was for our wedding, which was a big surprise for me, but he created a wedding kneeler for us," Alexandria said. "I had no idea it was going to be showing up on our wedding day, and I came walking down the aisle, and here is this beautiful hand-made kneeler, waiting for us to kneel together for the very first time on our wedding day, and now it sits in front of our bed."
The crucifix and wedding kneeler turned into other various items around the house: a bookshelf, bread box, stovetop covers, and, when baby John Paul arrived, a cradle and changing table.
Joe employs what he calls an "Amish-type" construction, using more traditional hardwood finished with darker, rich colors.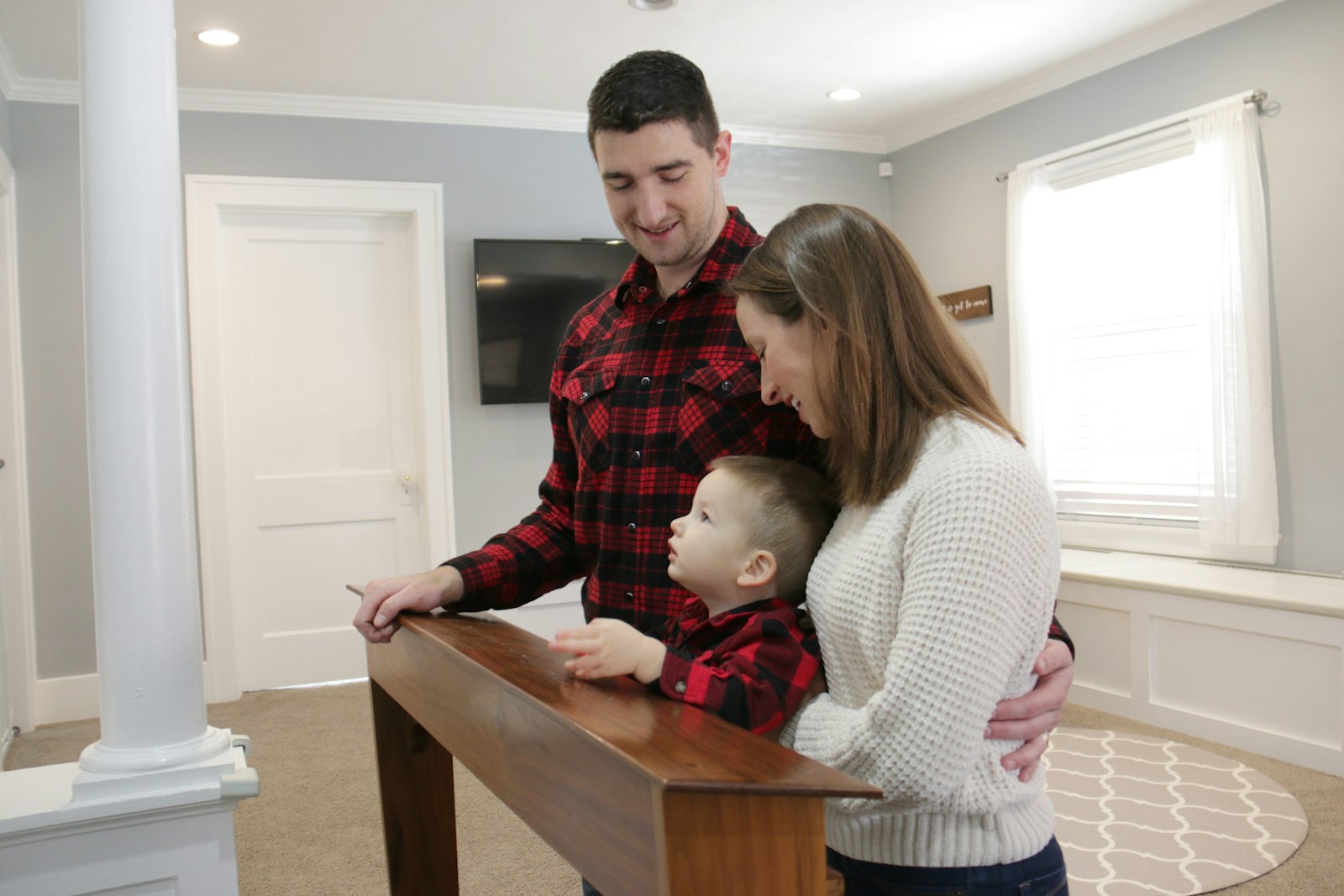 It was then a year ago when Alexandria, a stay-at-home mom and nurse-in-training, suggested to Joe, who works in sales in the automotive industry, that they should sell some items.
"About a year ago, Franciscan University (of Steubenville, Joe's alma mater) wanted to promote alumni who were creators and artisans," Alexandria said. "They were trying to gather a database of those crafters. Joe and I said, 'You know what, let's see what happens.' So we put ourselves out there, with pictures of all the stuff we made around the house.
"We had several orders happen as a result of that," Alexandria continued, "which got the ball rolling. After that, we were thinking, 'Maybe we should make this a thing.'"
Joe and Alexandria started their own Etsy page, "The Lion and the Lamb."
The name is in reference to how Jesus Christ is both the Lion (the king of the universe) and the Lamb (the sacrifice for the salvation of souls). The name is also a bit of a tongue-and-cheek reference to Joe and Alexandria, respectively.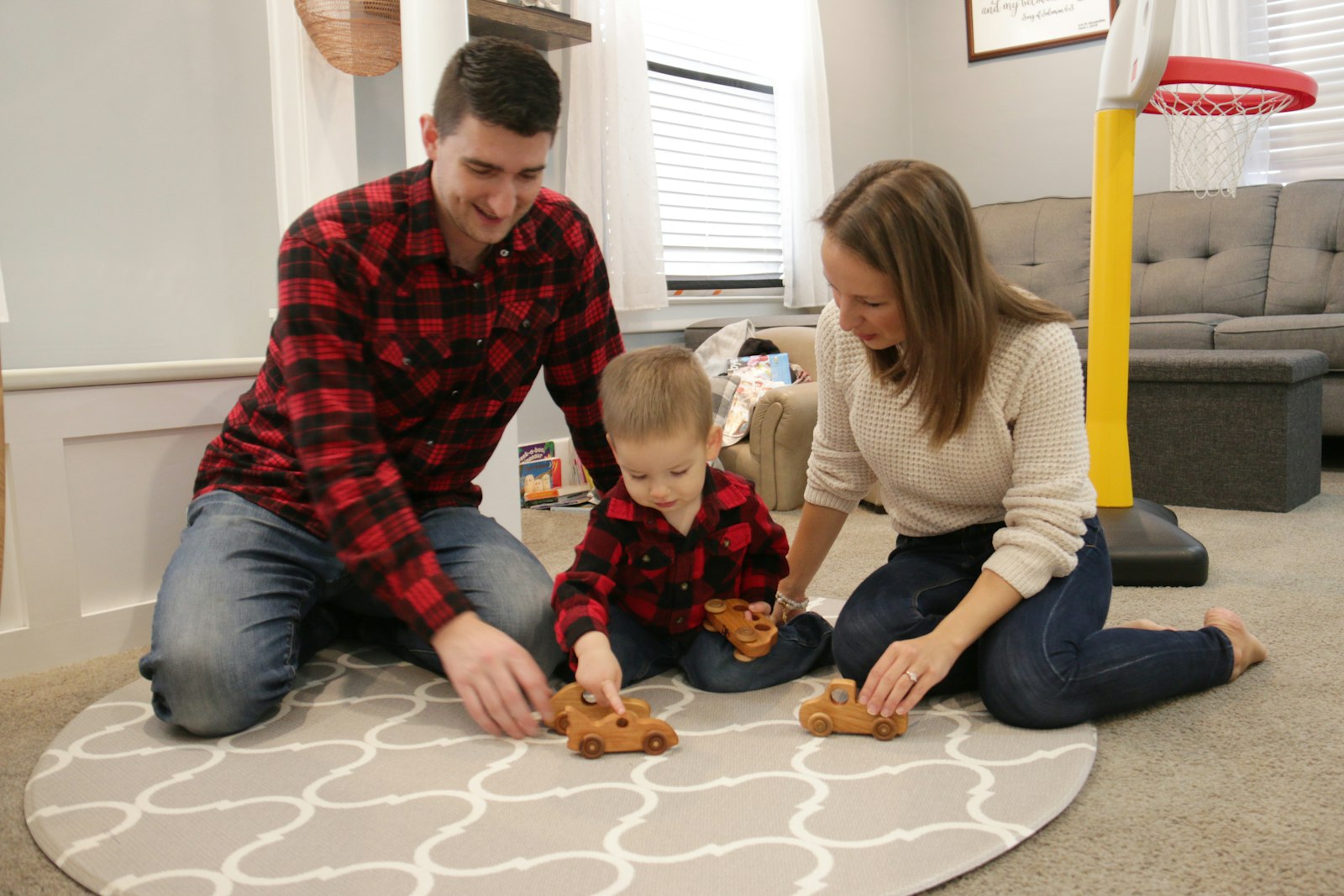 Joe designed a logo for The Lion and the Lamb, featuring sword that resembles a cross, the tail of the lion forming an "S" for the family's last name and Matthew 6:33, "But seek first the kingdom of God and his righteousness, and all these things will be given you besides," a callback to the initial gift Joe gave to Alexandria.
The page features a 12-inch handmade crucifix — the most popular item on The Lion and The Lamb, LLC — a 30-inch wall crucifix, wooden toy cars, customizable stove top covers and trays, customizable rosary and key hangers, cedar bath tray with curved edge and honeycomb wall shelves.
Joe and Alexandria can also work with a customized order for anyone who contacts them through the Etsy page.
"Initially, the bath trays were some of the biggest hits; a lot of people like them for Christmas gifts," Alexandria said. "They also make for wonderful Valentine's Day gifts and Mother's Day gifts. Another popular item is the standard 12-inch wall crucifix; a lot of people this past summer brought them for weddings, now that weddings are back on the scene."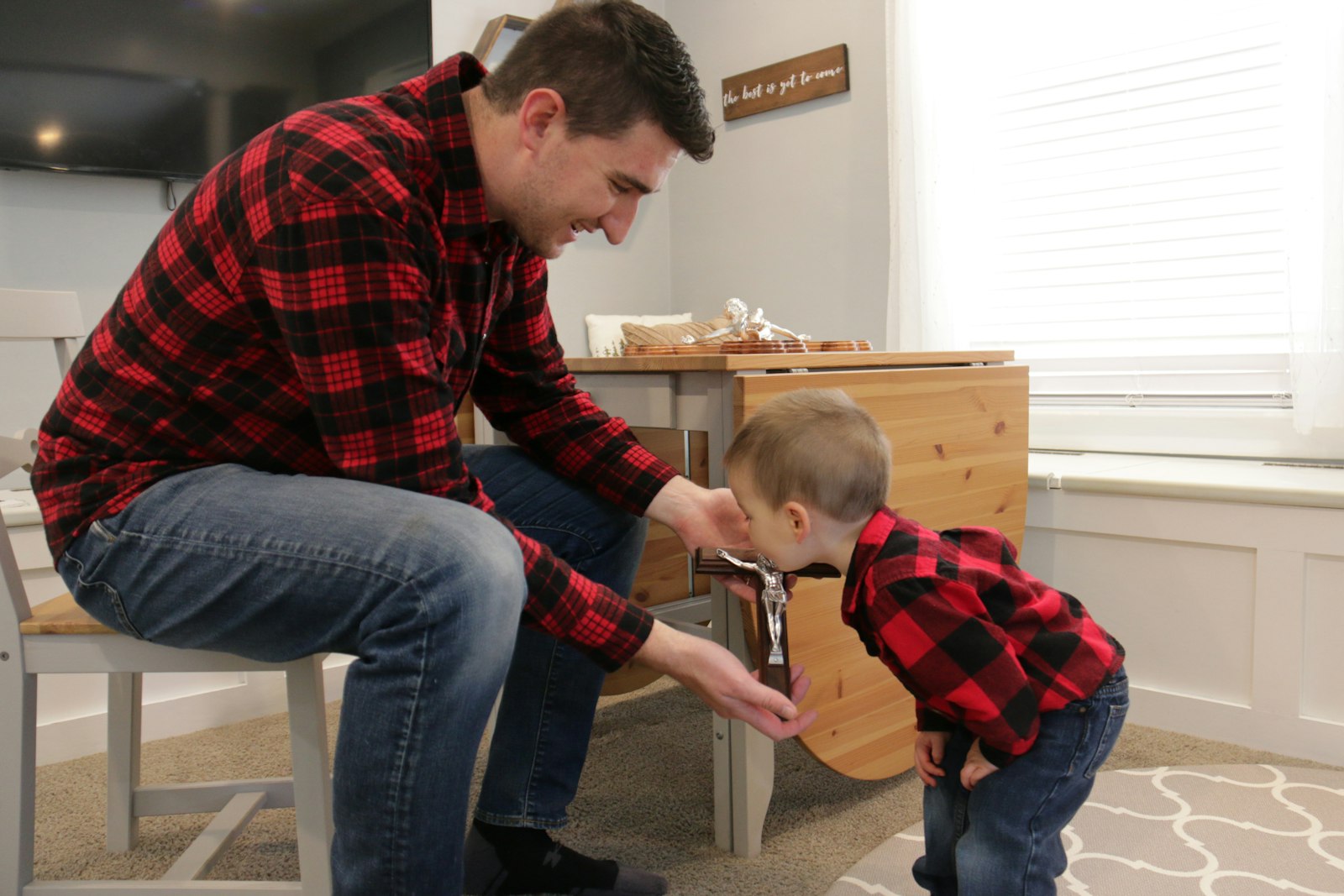 The couple is also the middle of creating two wedding kneelers, one ordered by the parents of a bride and another one for the couple's own St. Mary Parish in Royal Oak to be used for weddings at the parish.

Completion time for custom orders depends on what is being ordered or commissioned and the time Joe has between balancing his life in a family with a toddler and a career, but an average wait time is three to four weeks.
No matter the project, Joe finds there is a certain joy in working with his hands and crafting something that is truly personal and lasting.
"There is something cool about being in similar shoes as St. Joseph, walking in the shoes of the saints and doing something my namesake did," Joe said. "There is a sense of satisfaction and accomplishment that comes from working with your hands, getting your hands dirty with sawdust. There is a certain satisfaction in bringing Alexandria's vision to life or bringing a customer's vision to life. It is very tangible and rewarding."
Copy Permalink