DETROIT — Auxiliary Bishop Robert J. Fisher ordained six men to the diaconate April 15 at Sacred Heart Major Seminary, the last step before they will be ordained priests, God-willing, in the near future.
Of the six new transitional deacons, four of them are in formation for the Archdiocese of Detroit, while two men are studying for Detroit-based religious communities. All are studying at Sacred Heart.
Ordained for the Archdiocese of Detroit were Deacons Nicholas Brown of St. John Neumann Parish in Canton; Matthew Kurt of St. Thomas a'Becket Parish in Canton; Stephen Moening of St. Kenneth Parish in Plymouth; and Tommy Ngo of St. Anthony Parish in Belleville. Bro. Elijah DeLello, of the Franciscan Friars of the Holy Spirit, and Bro. Joseph Spears, of the Society of Our Lady of the Most Holy Trinity (SOLT), were also ordained deacons for their respective religious communities.
The Detroit deacons will spend the final year of their formation serving in parish internships, where they will assist with baptisms, weddings, funerals and service projects as they prepare for priestly ordination, God willing, in 2024.
(Photos by Tim Fuller | Special to Detroit Catholic)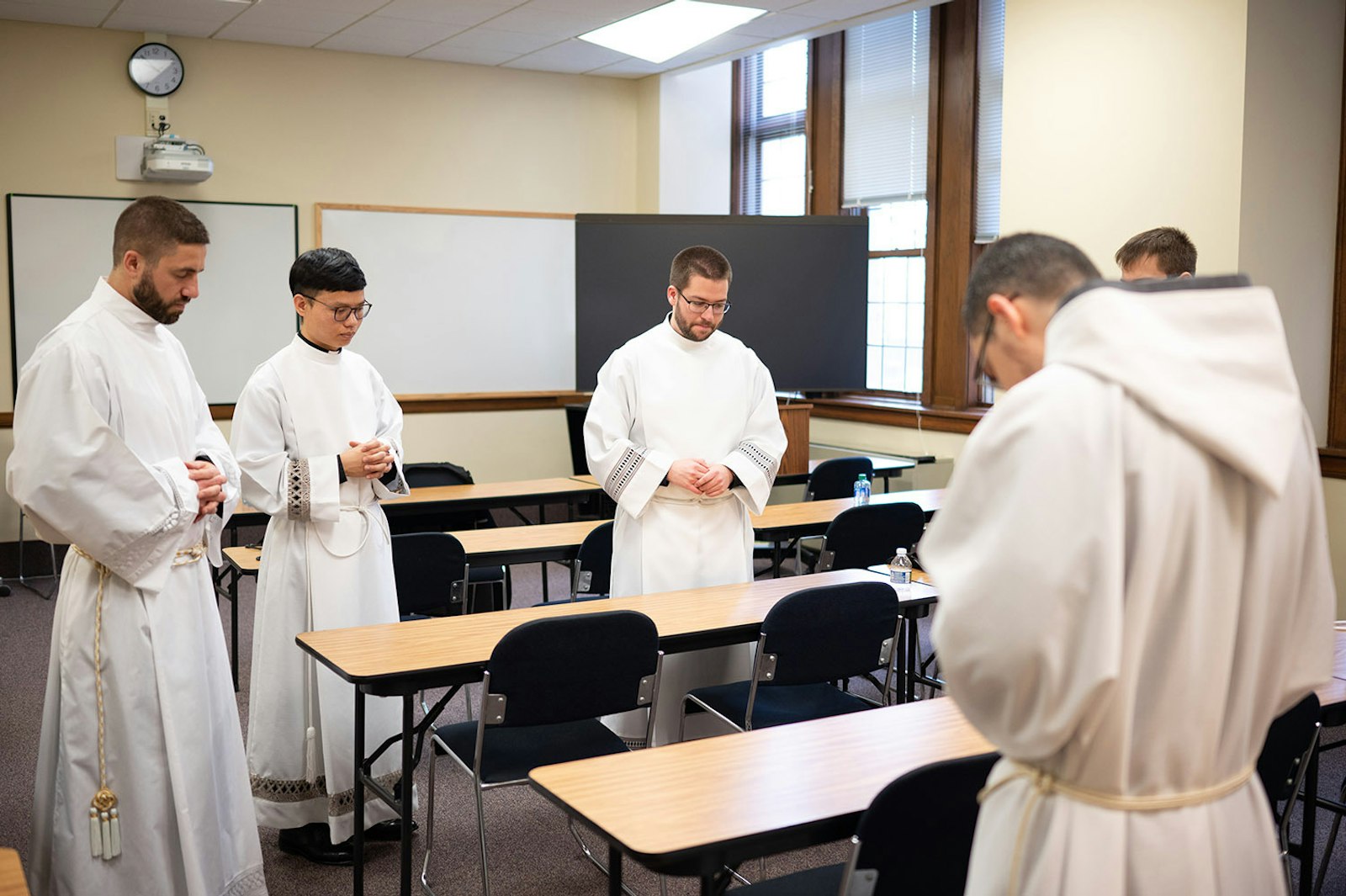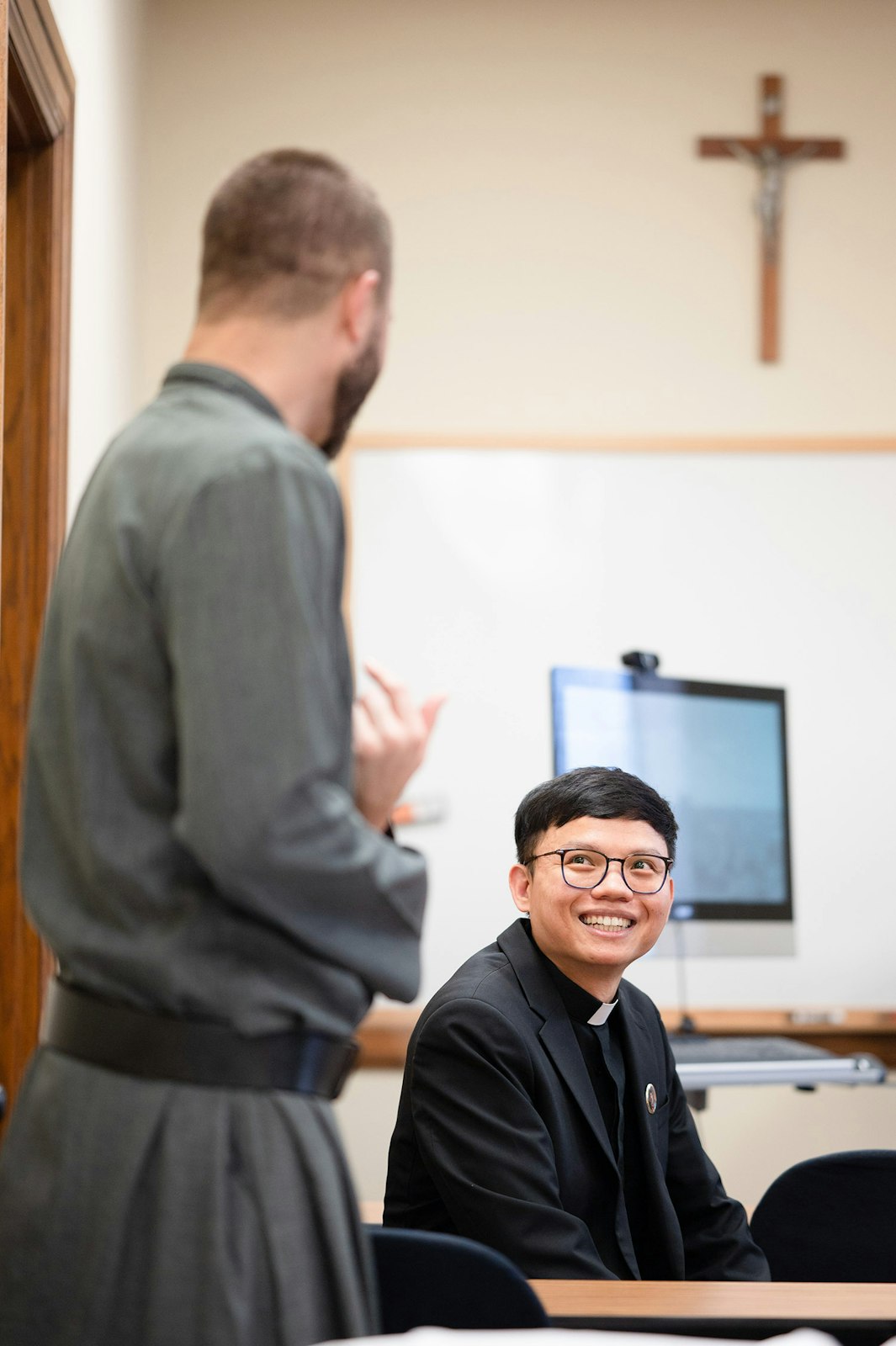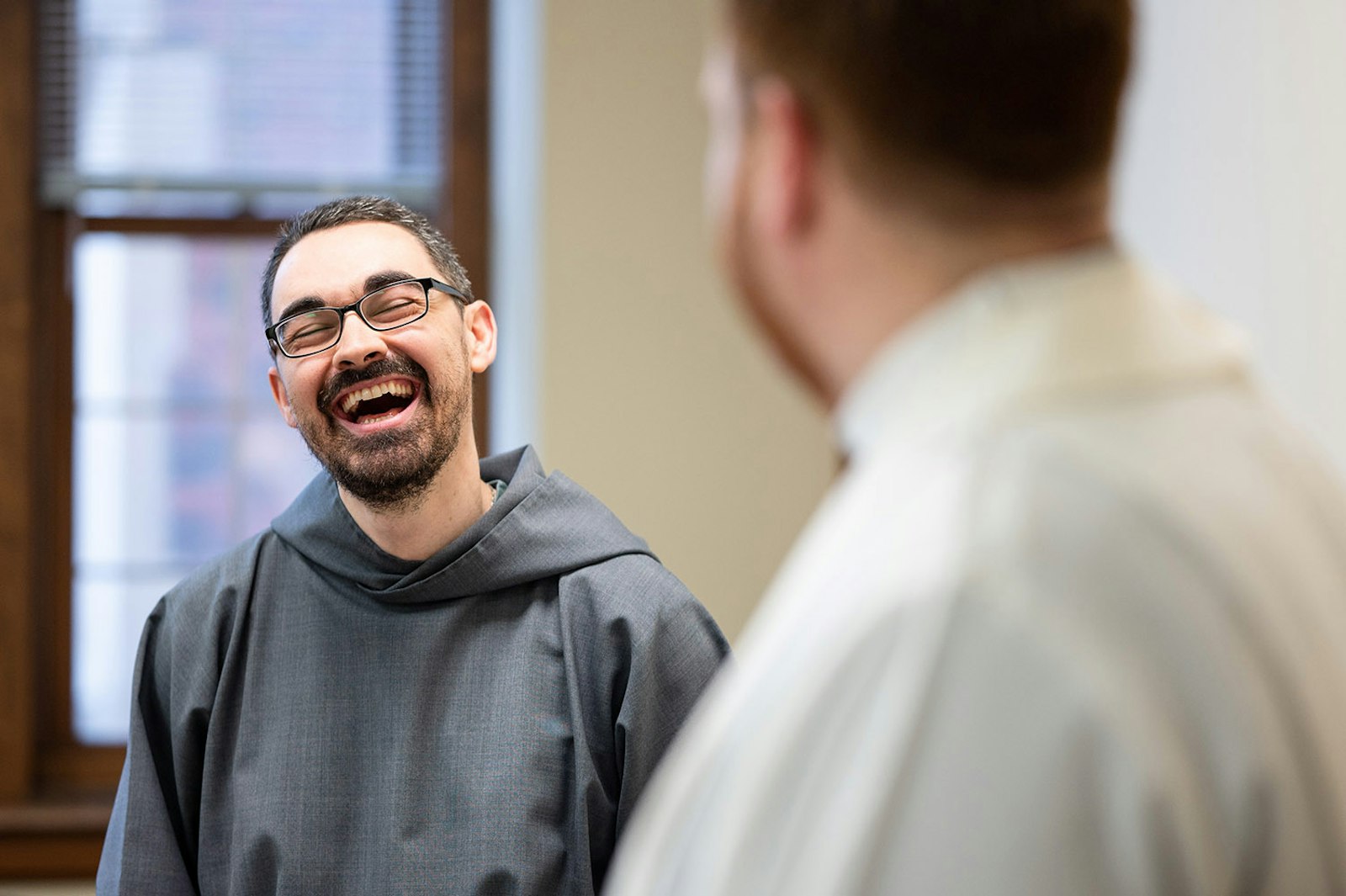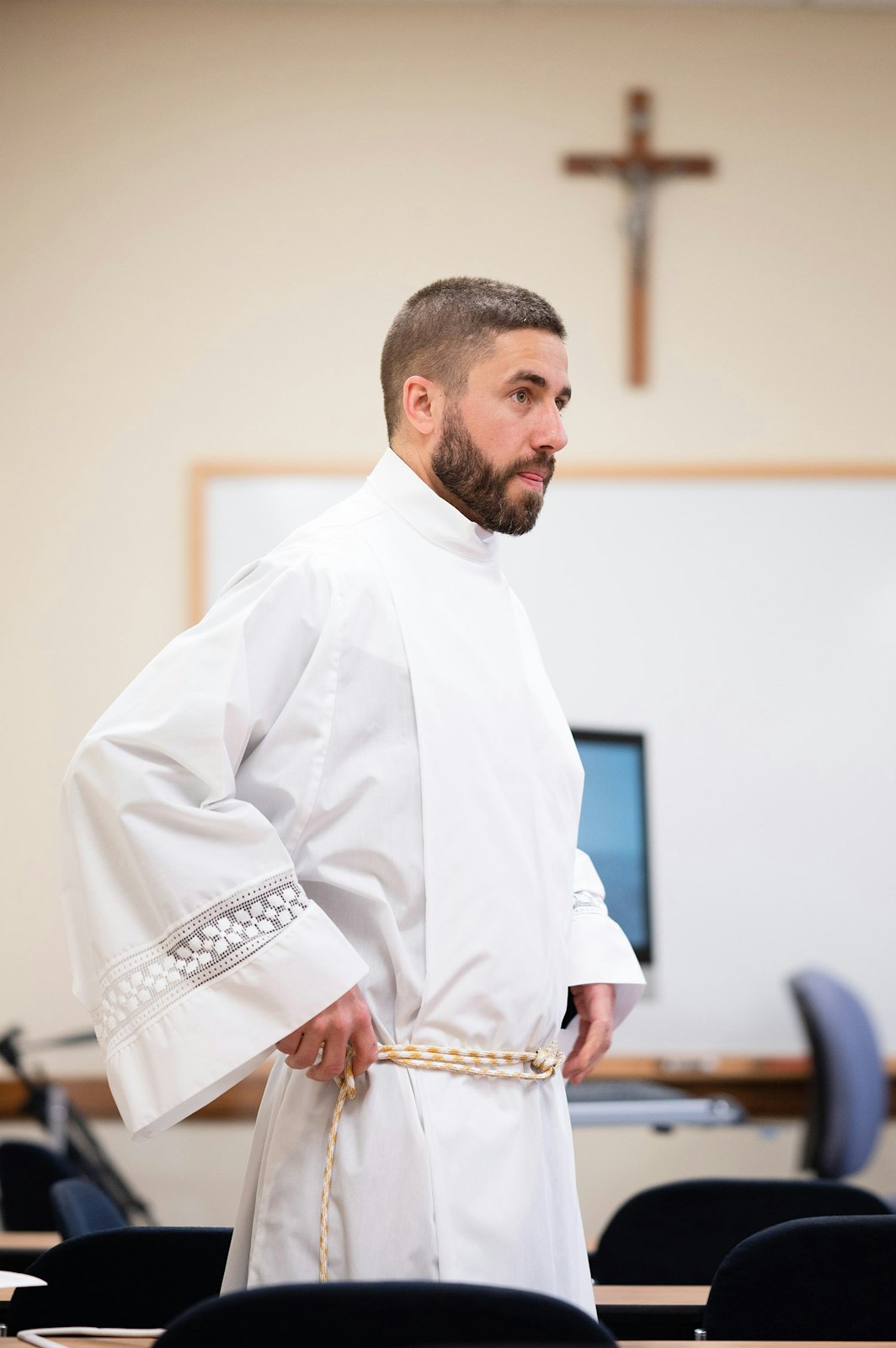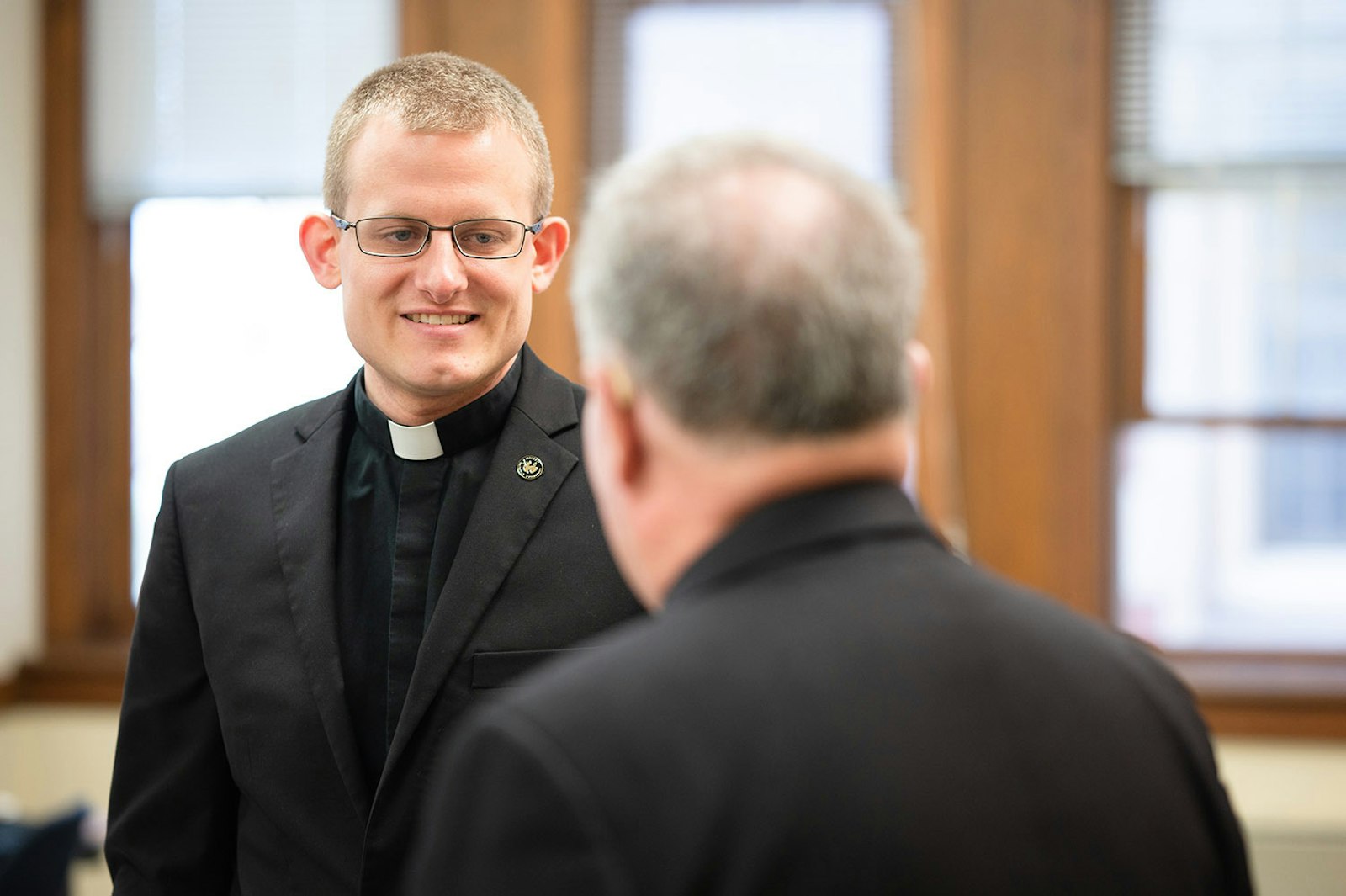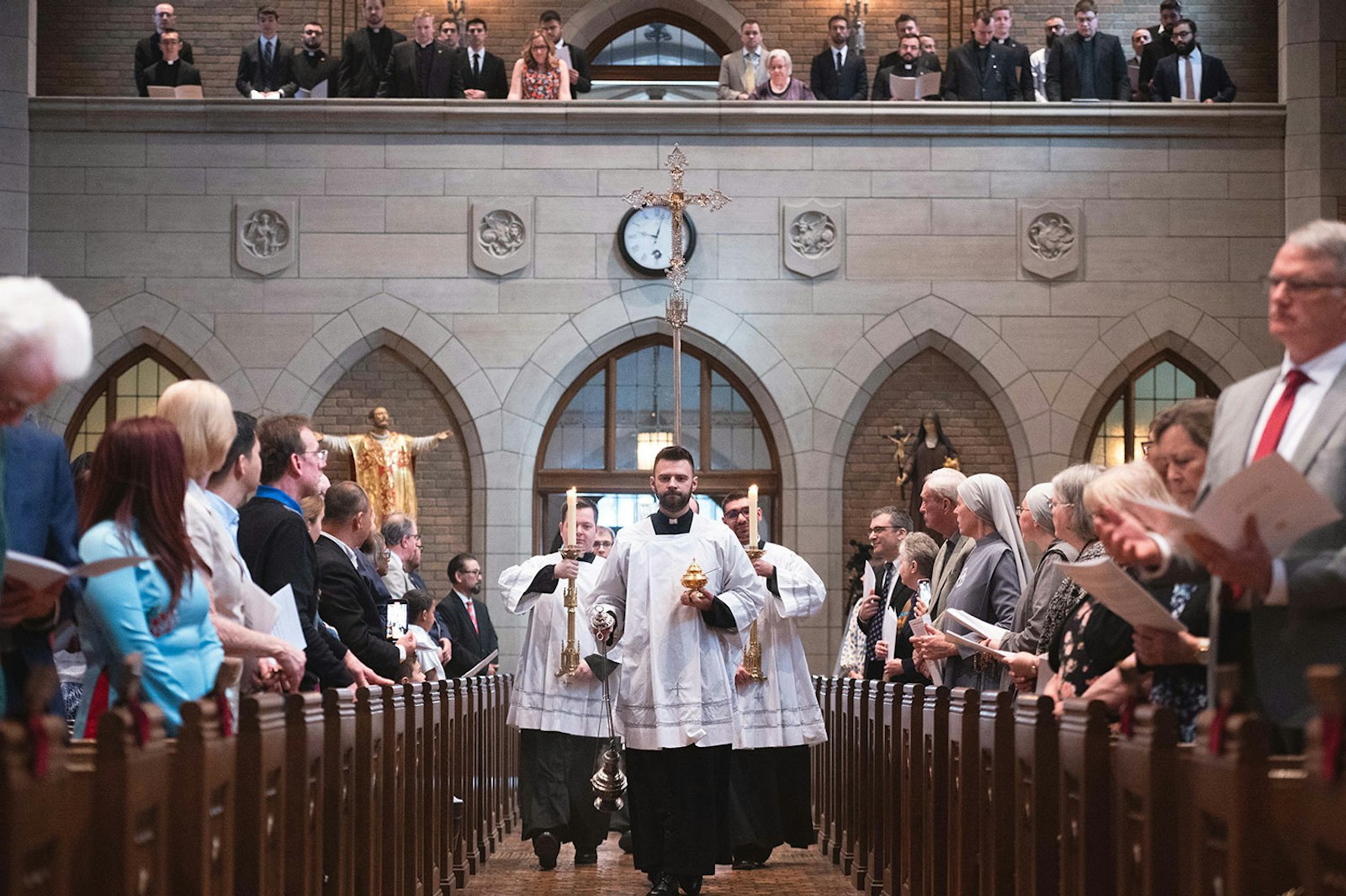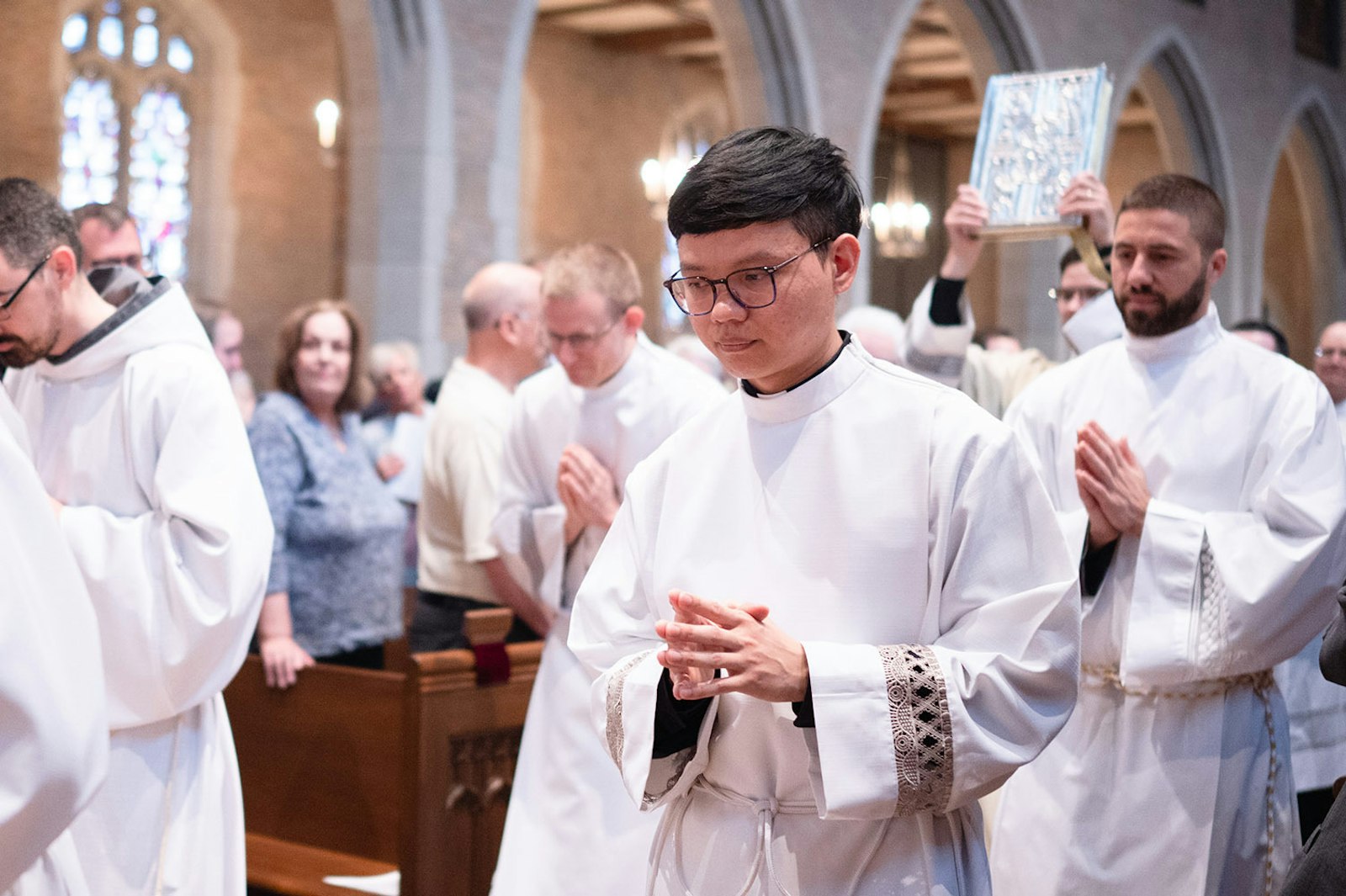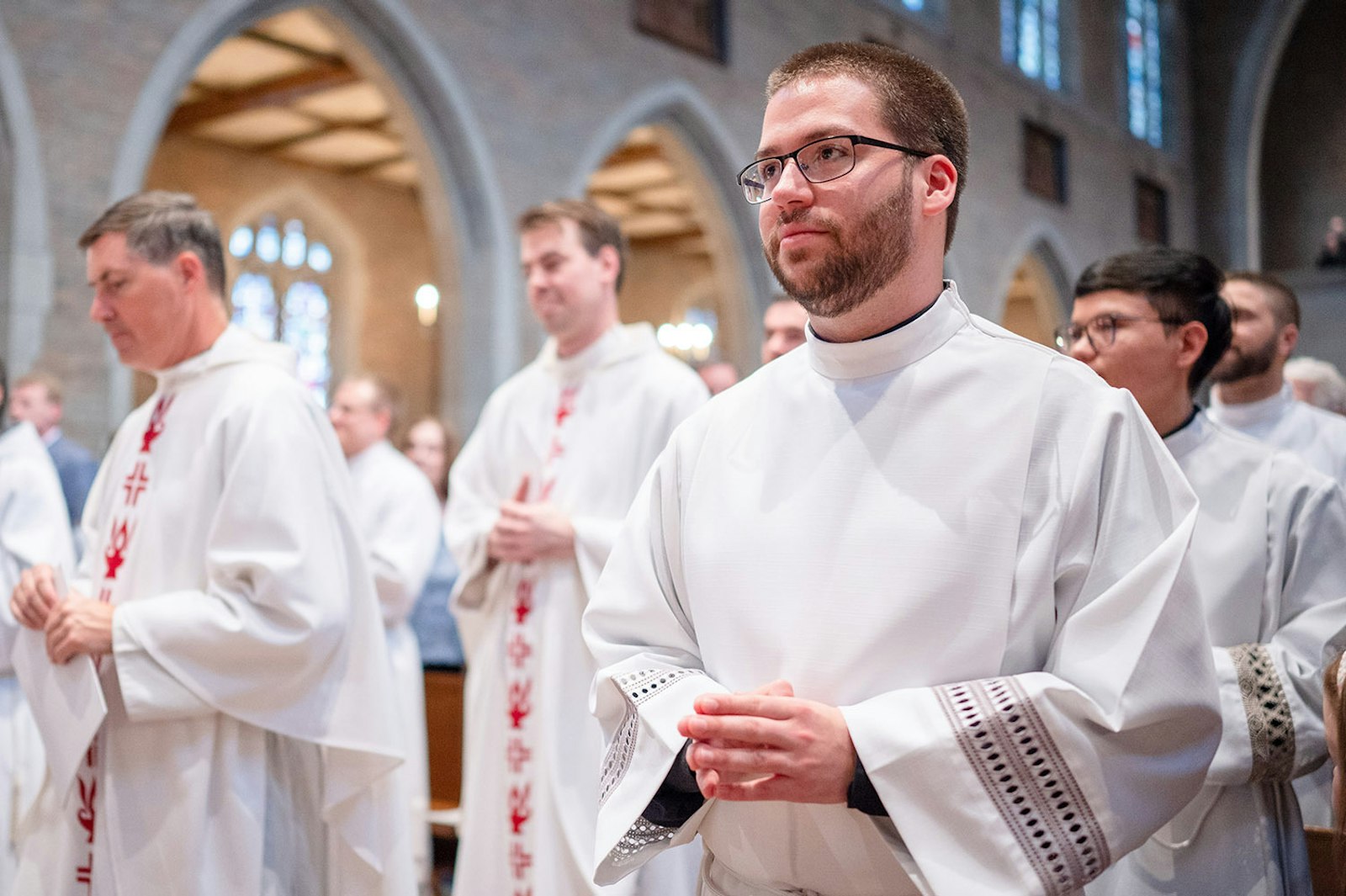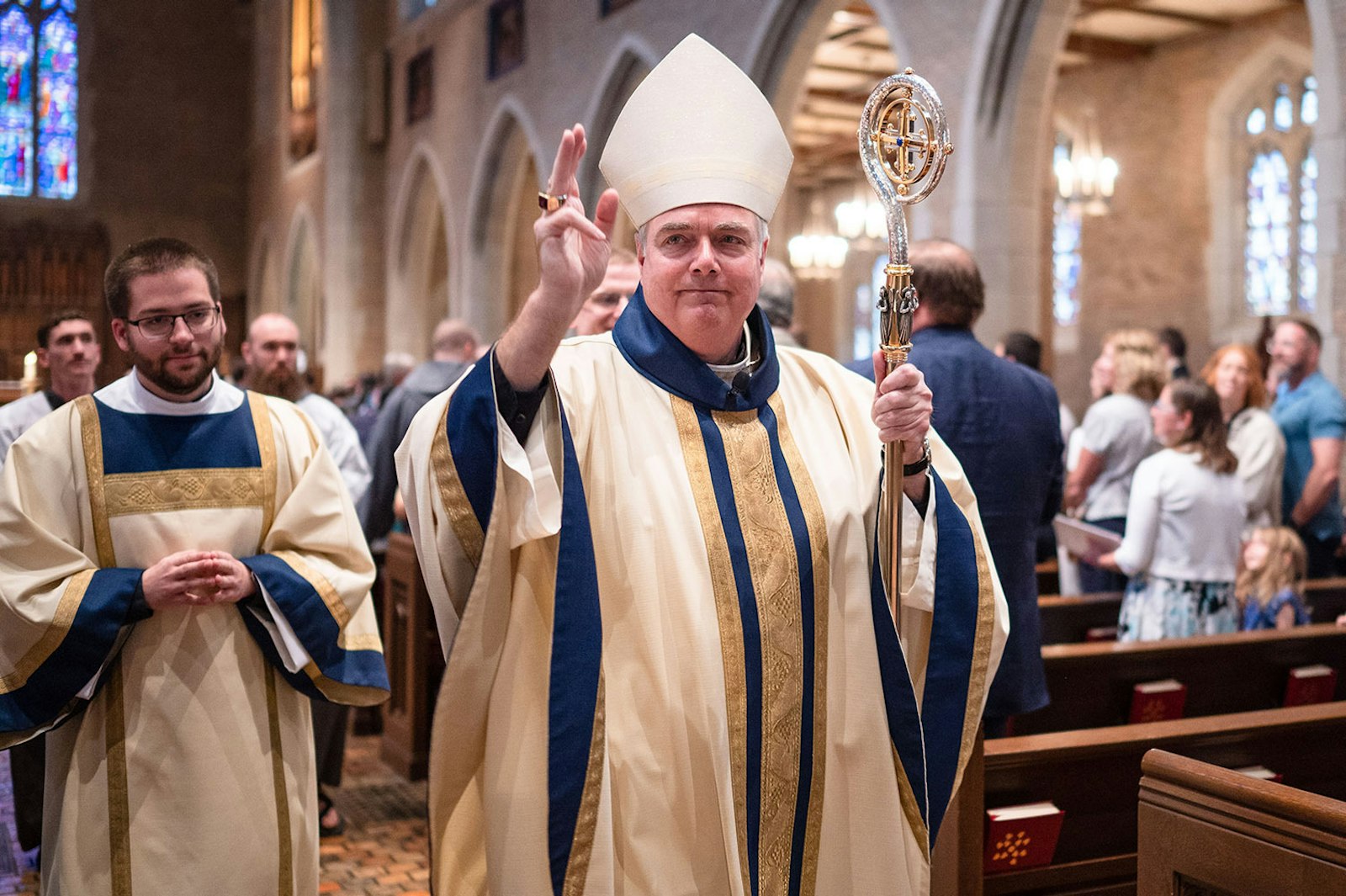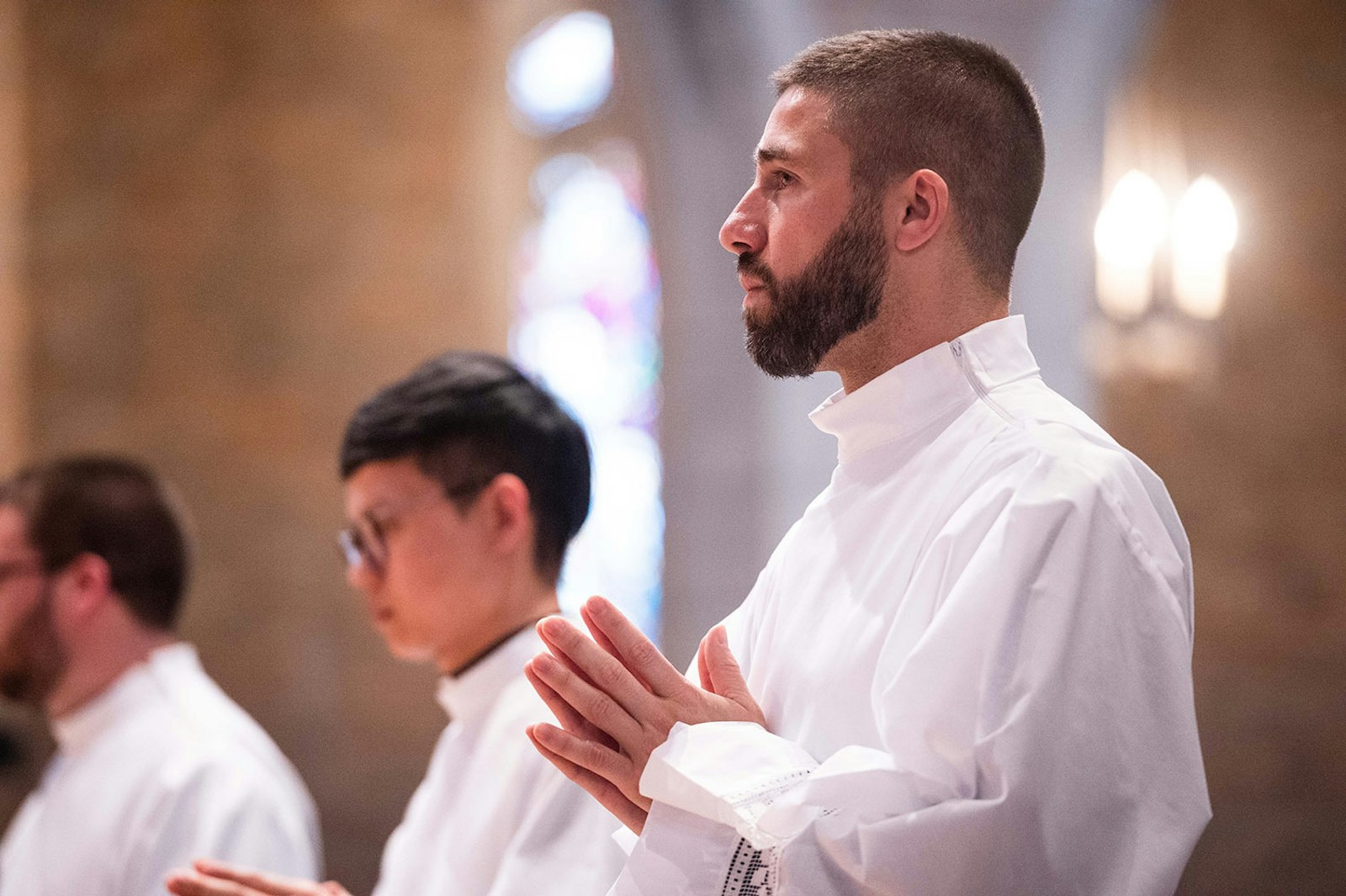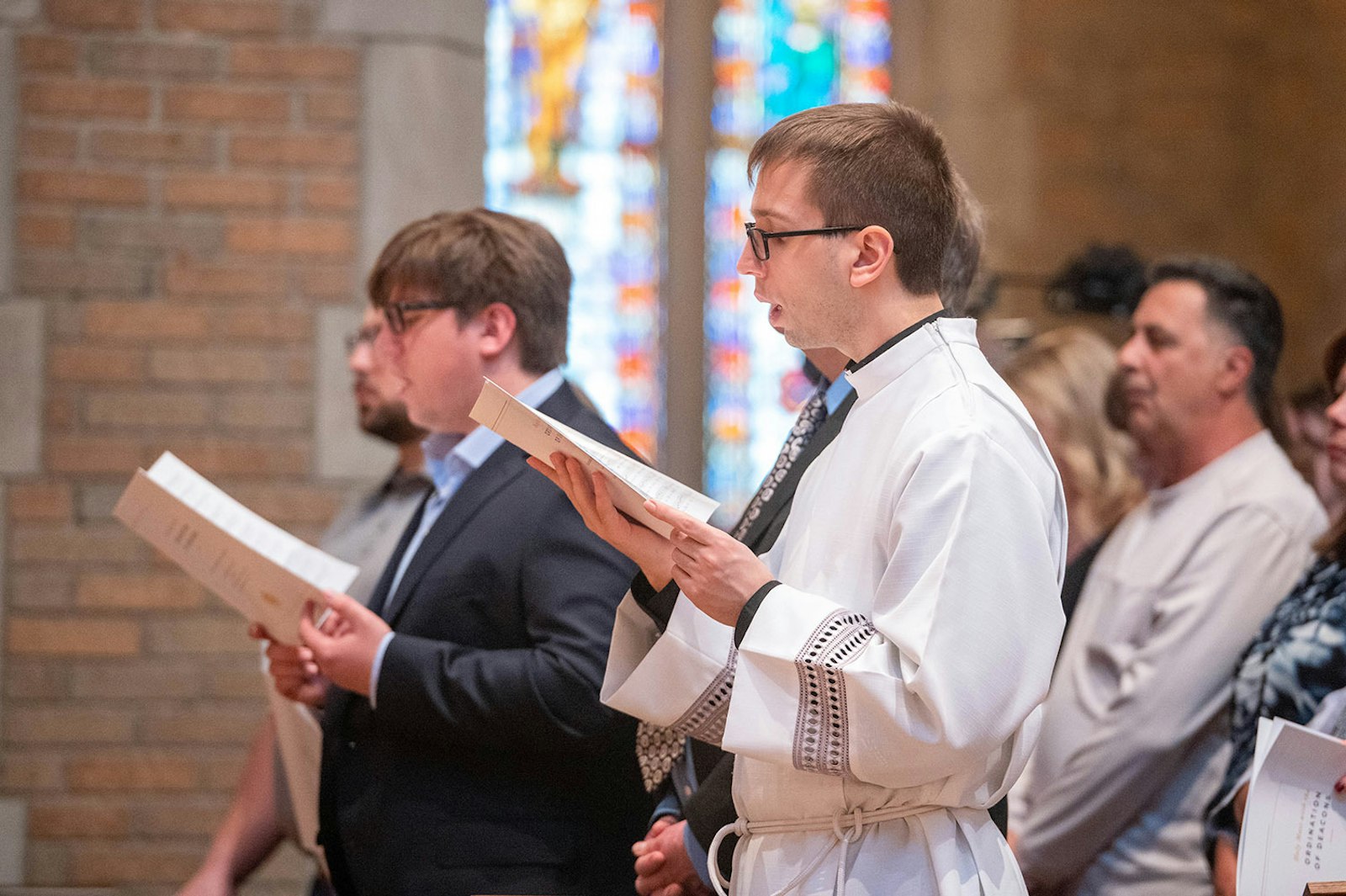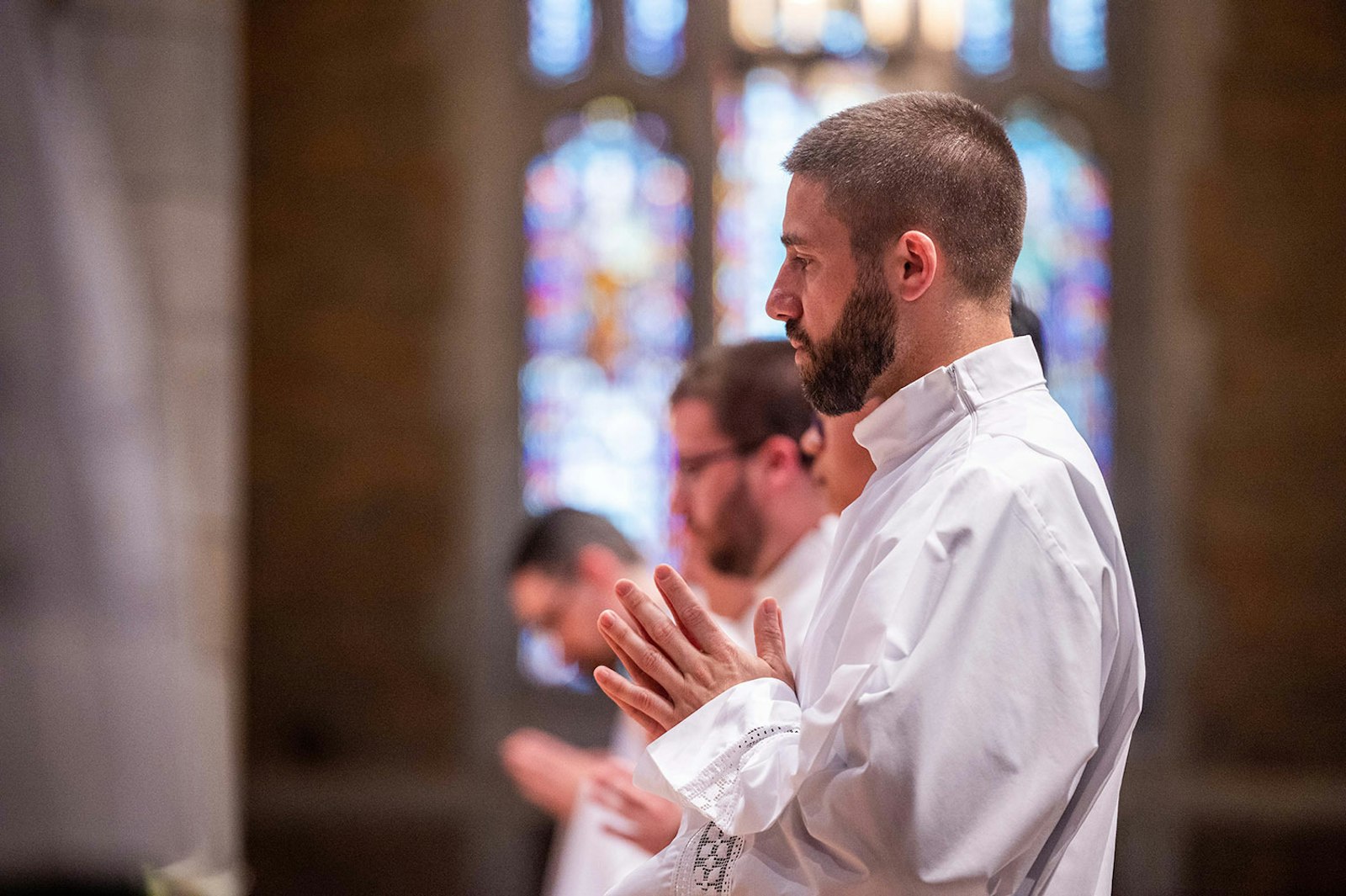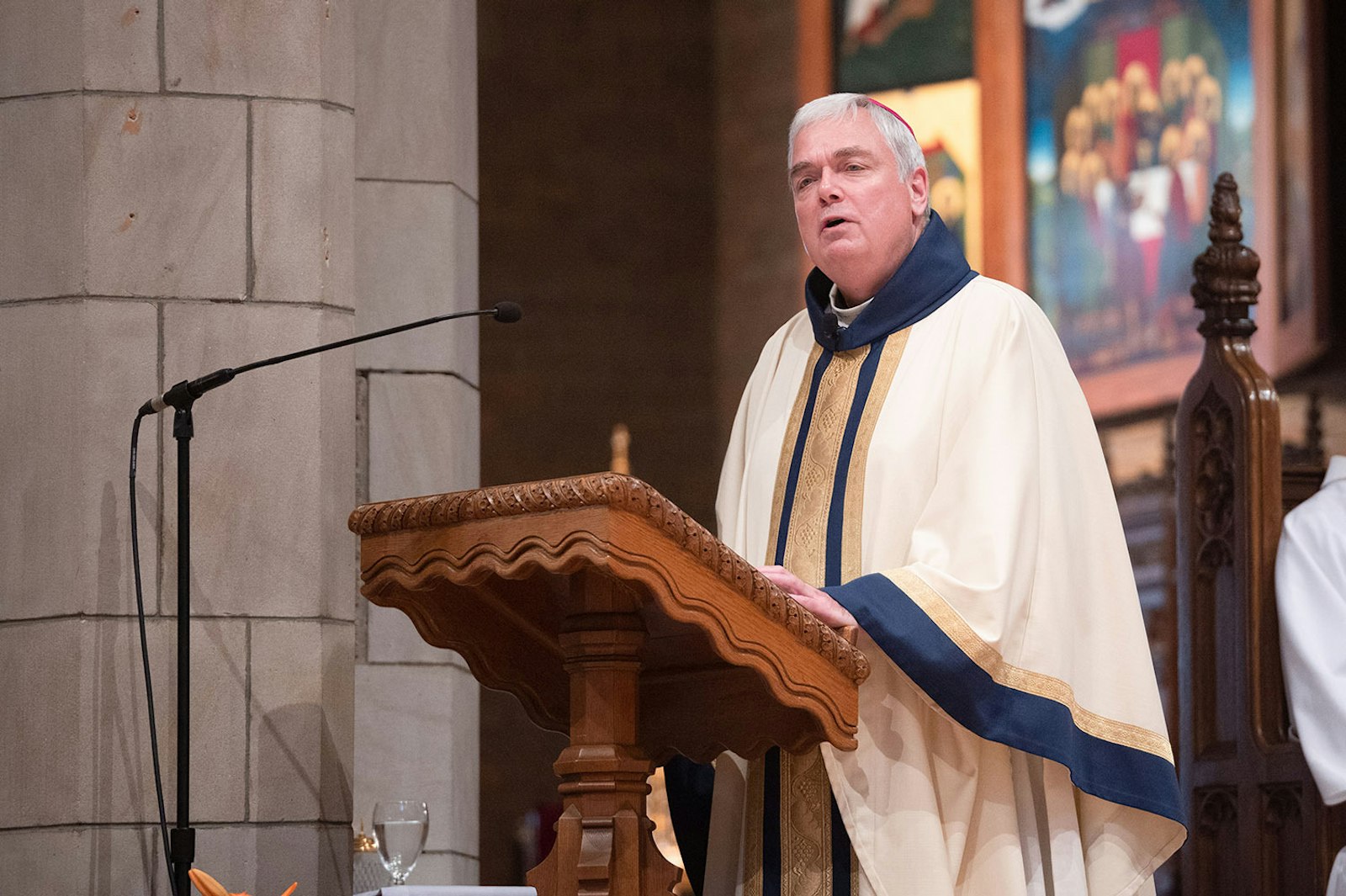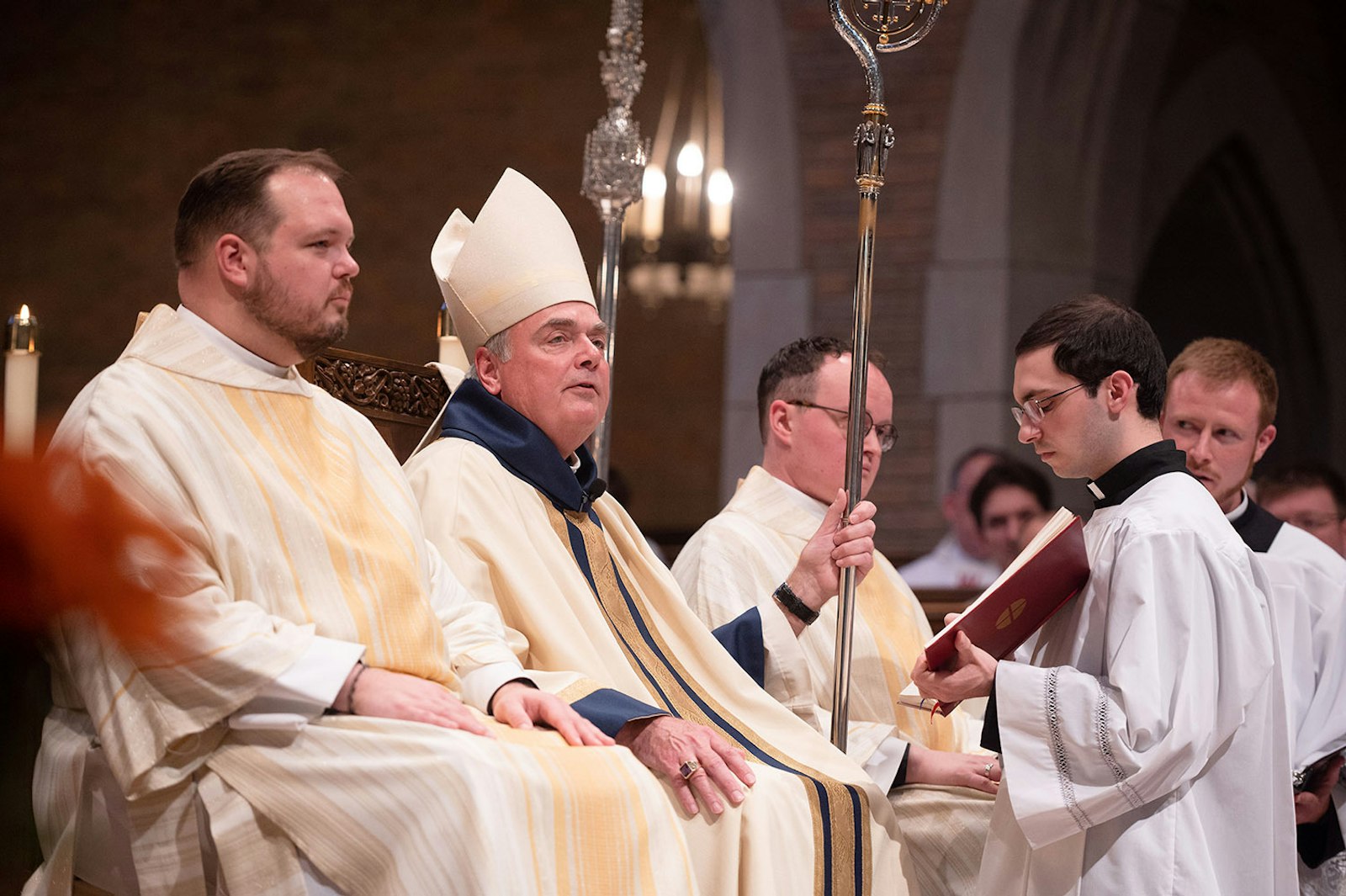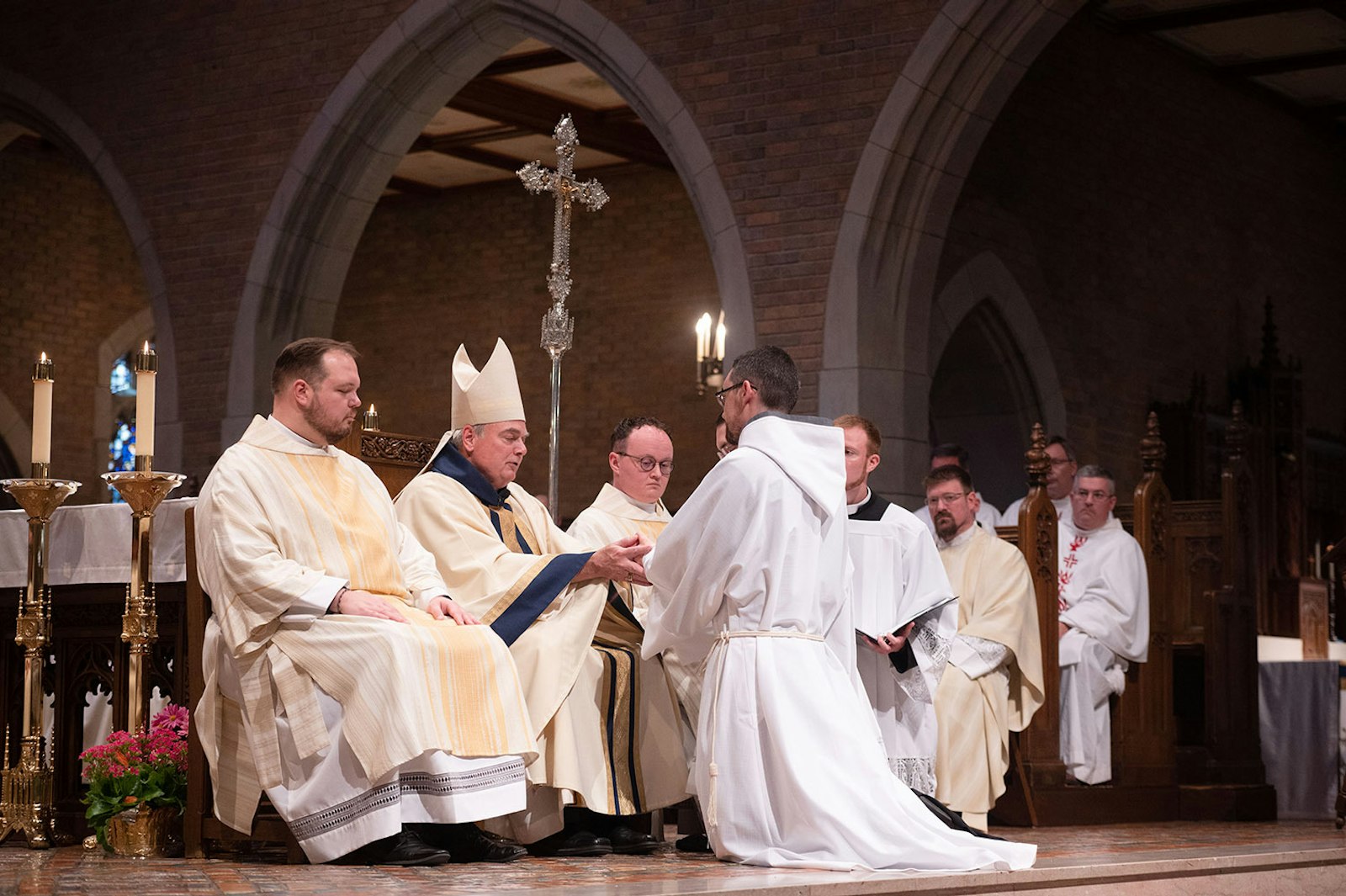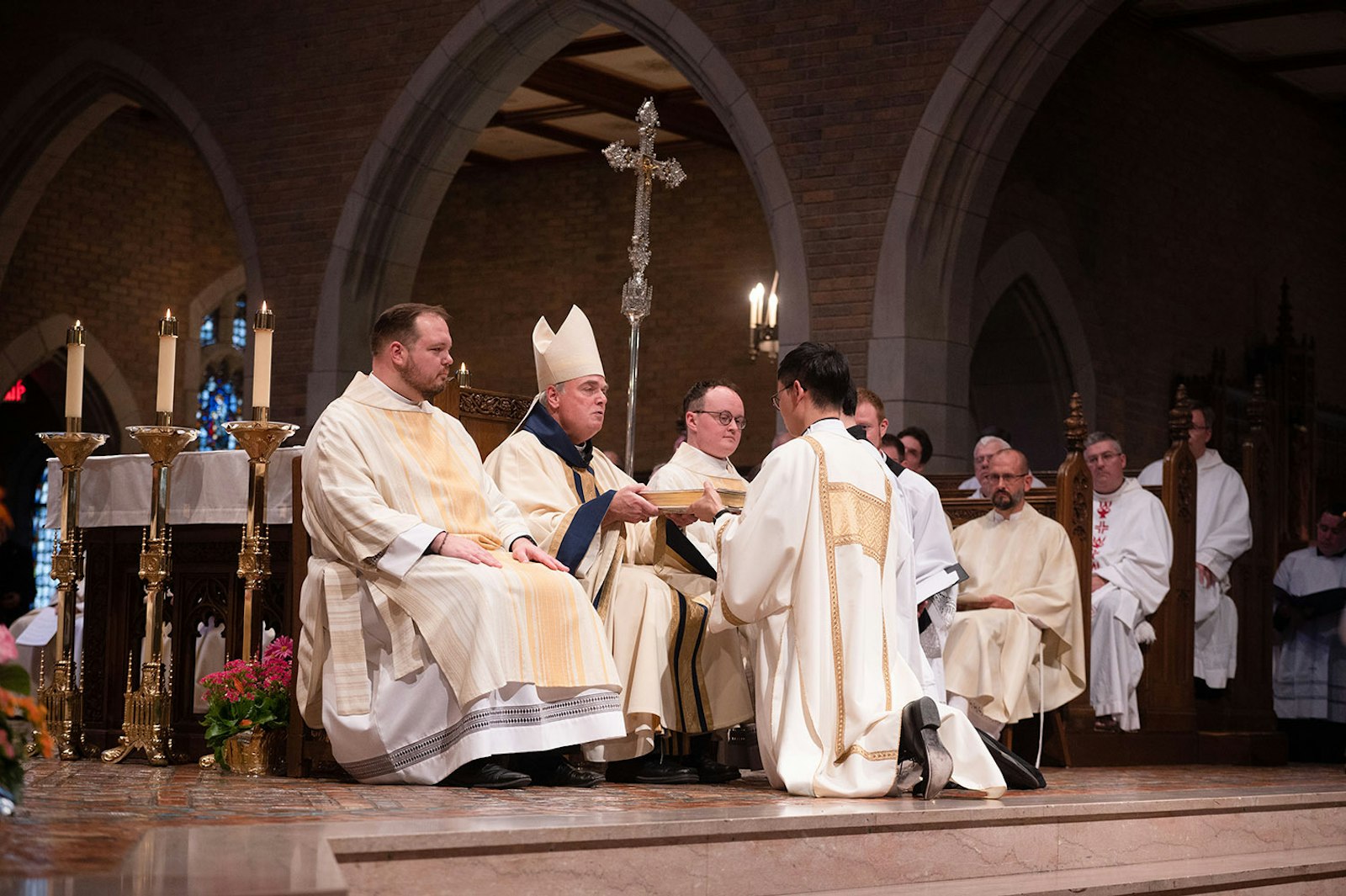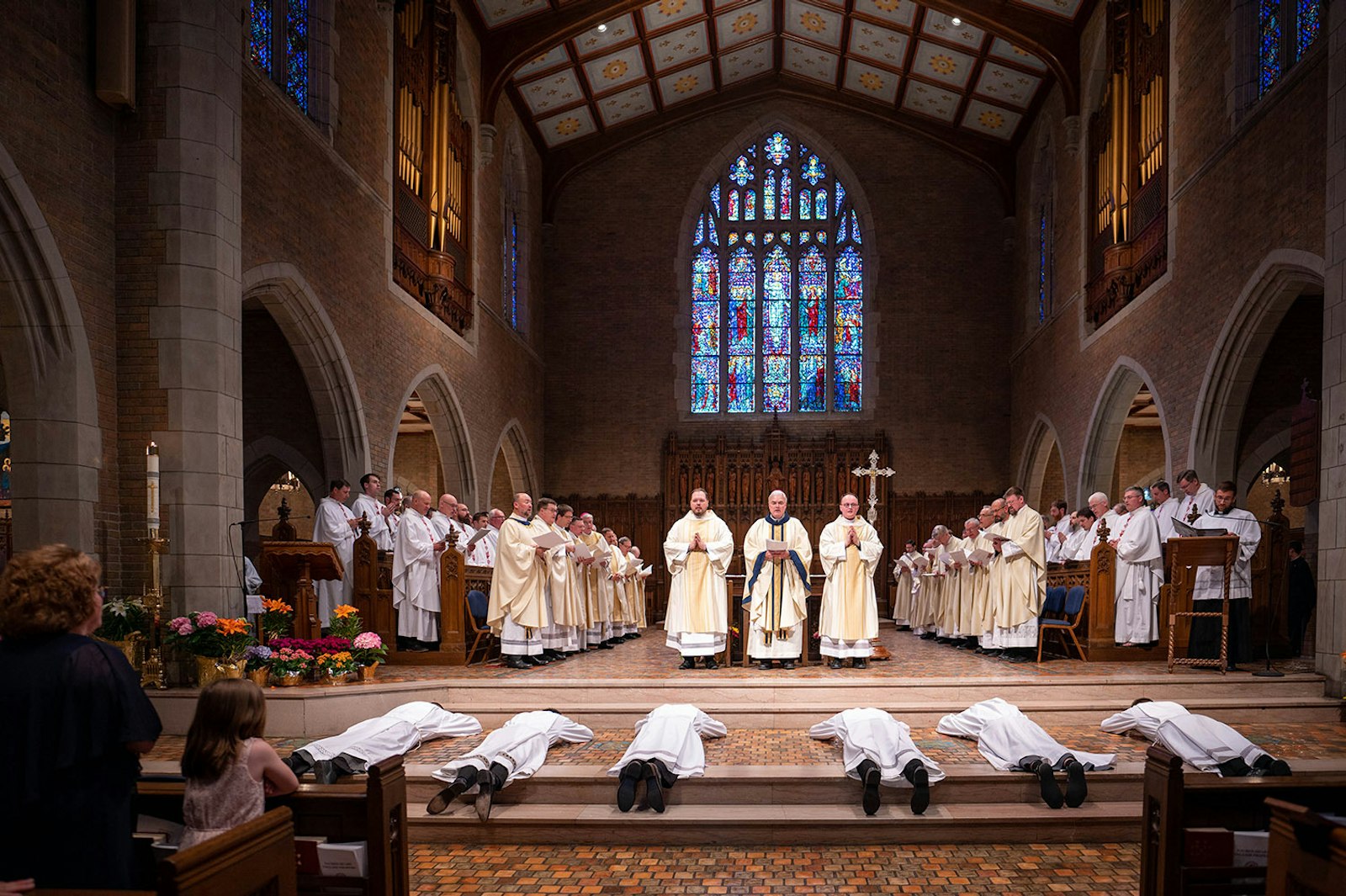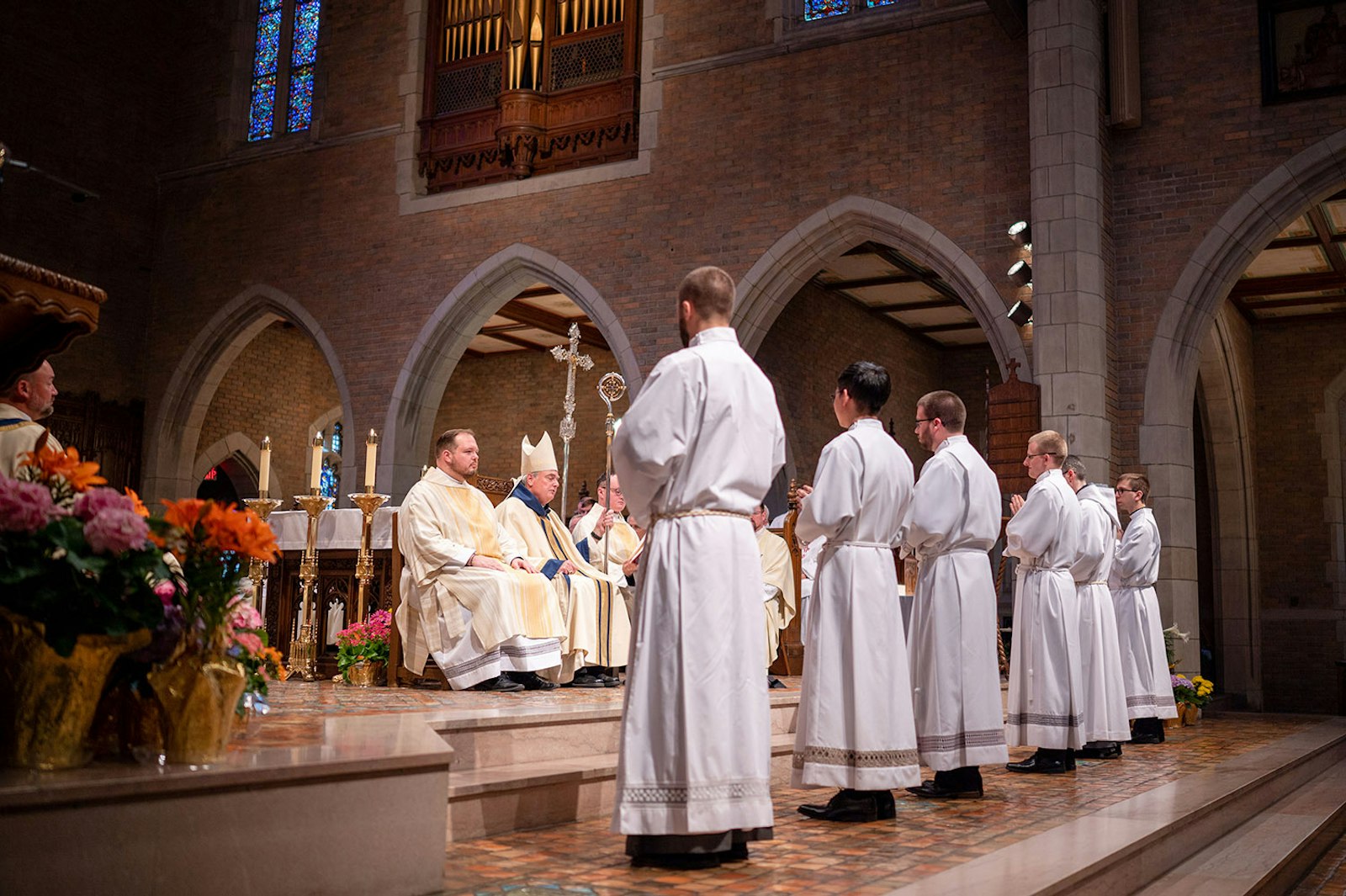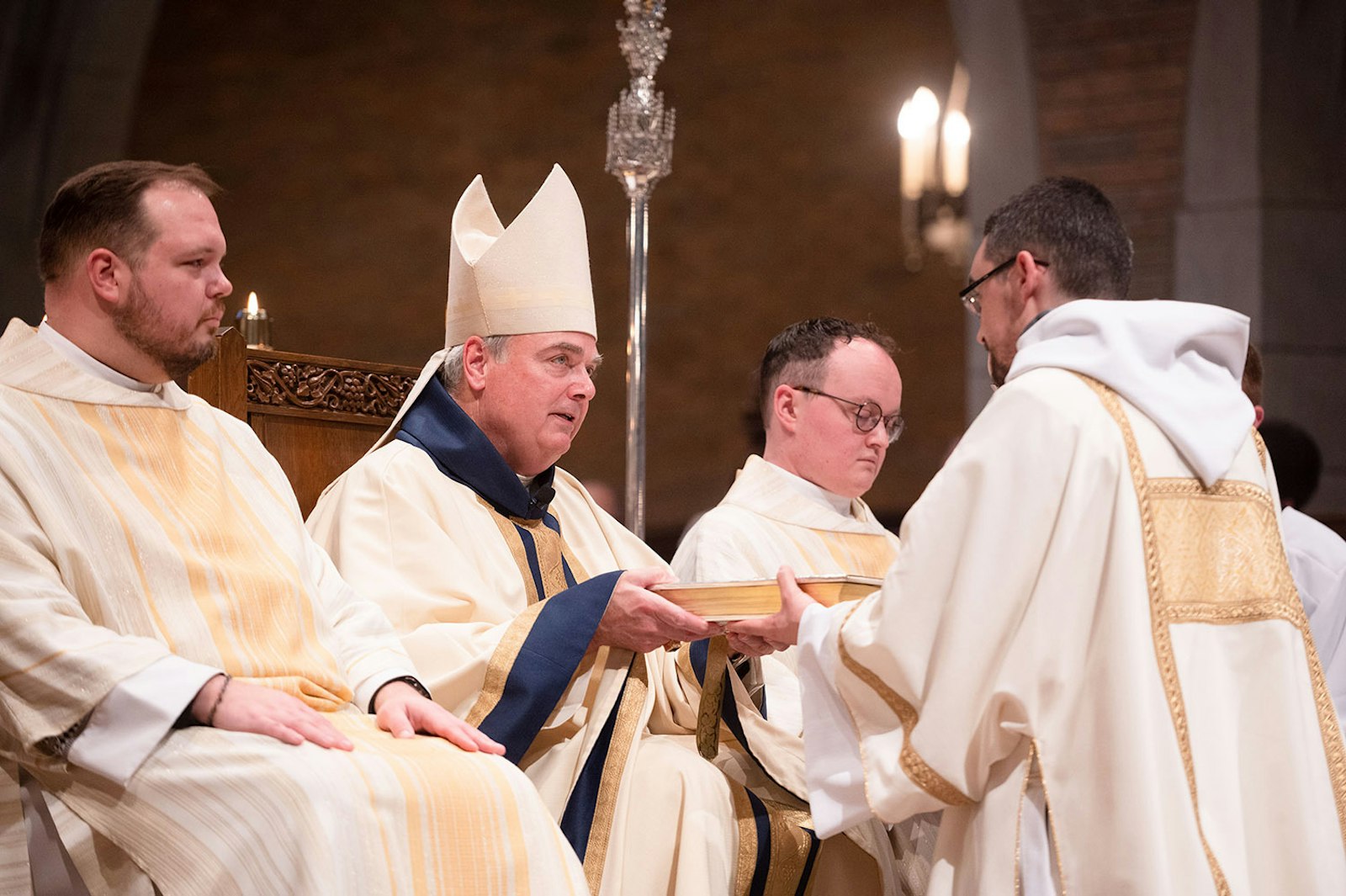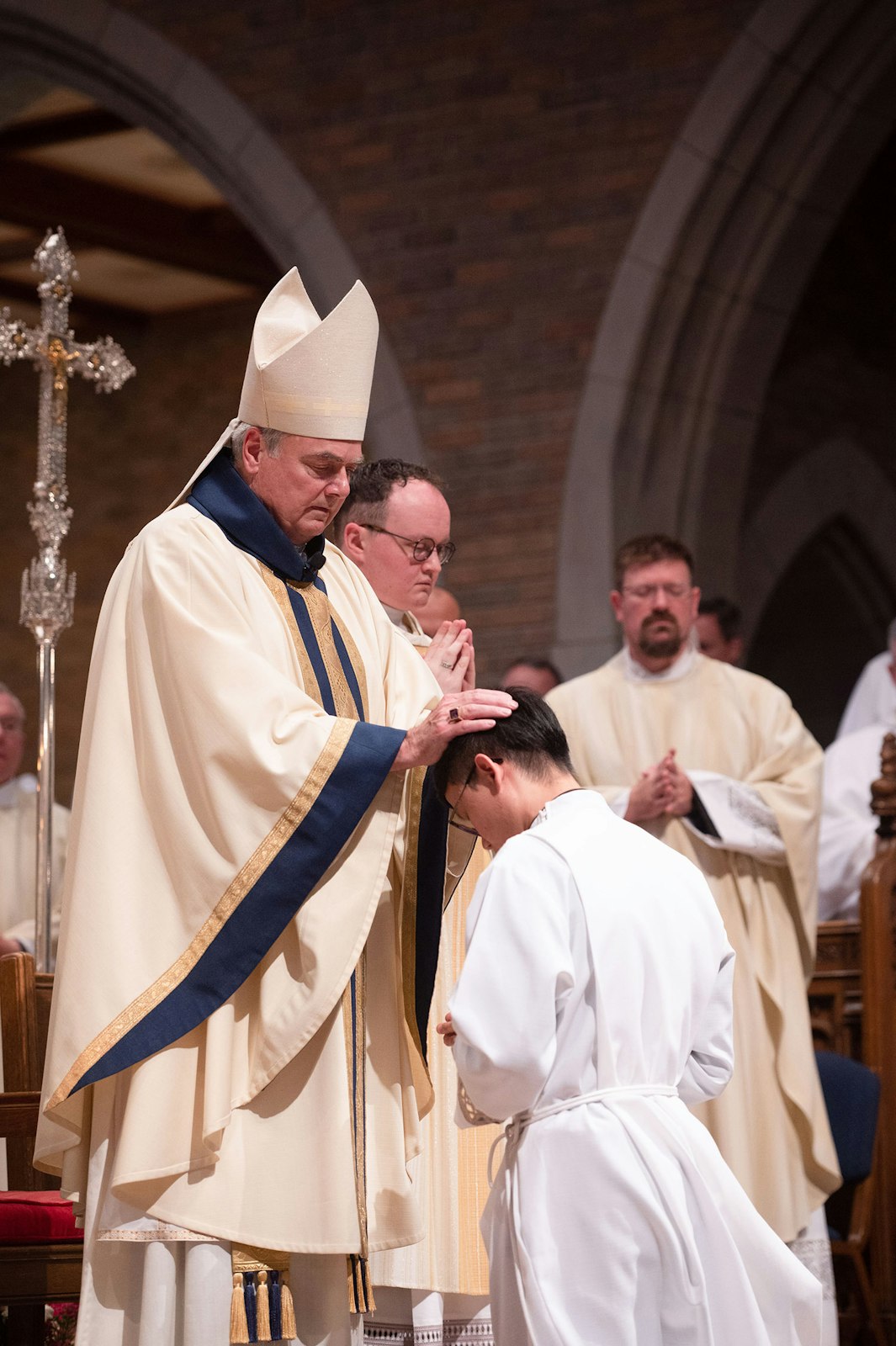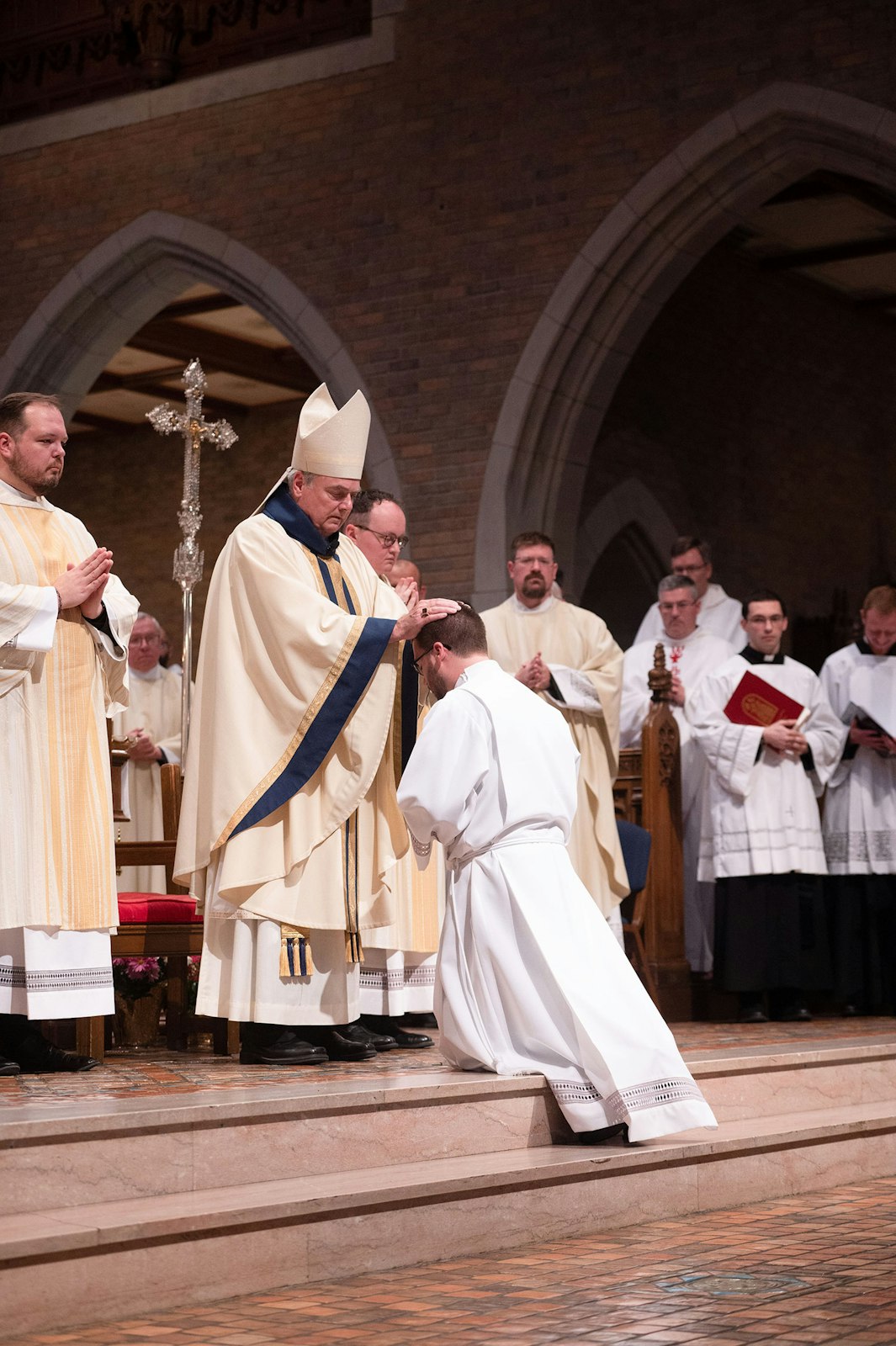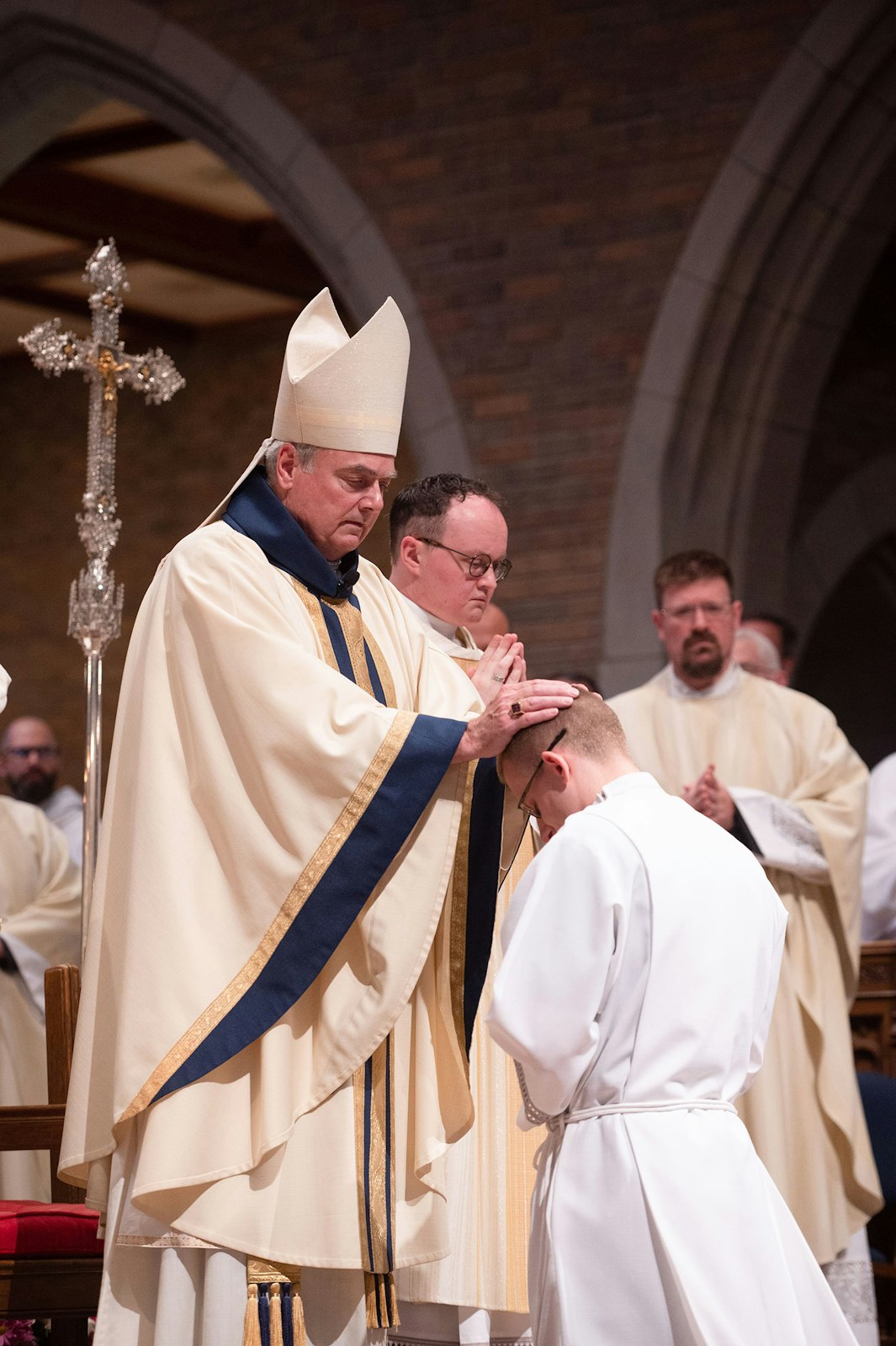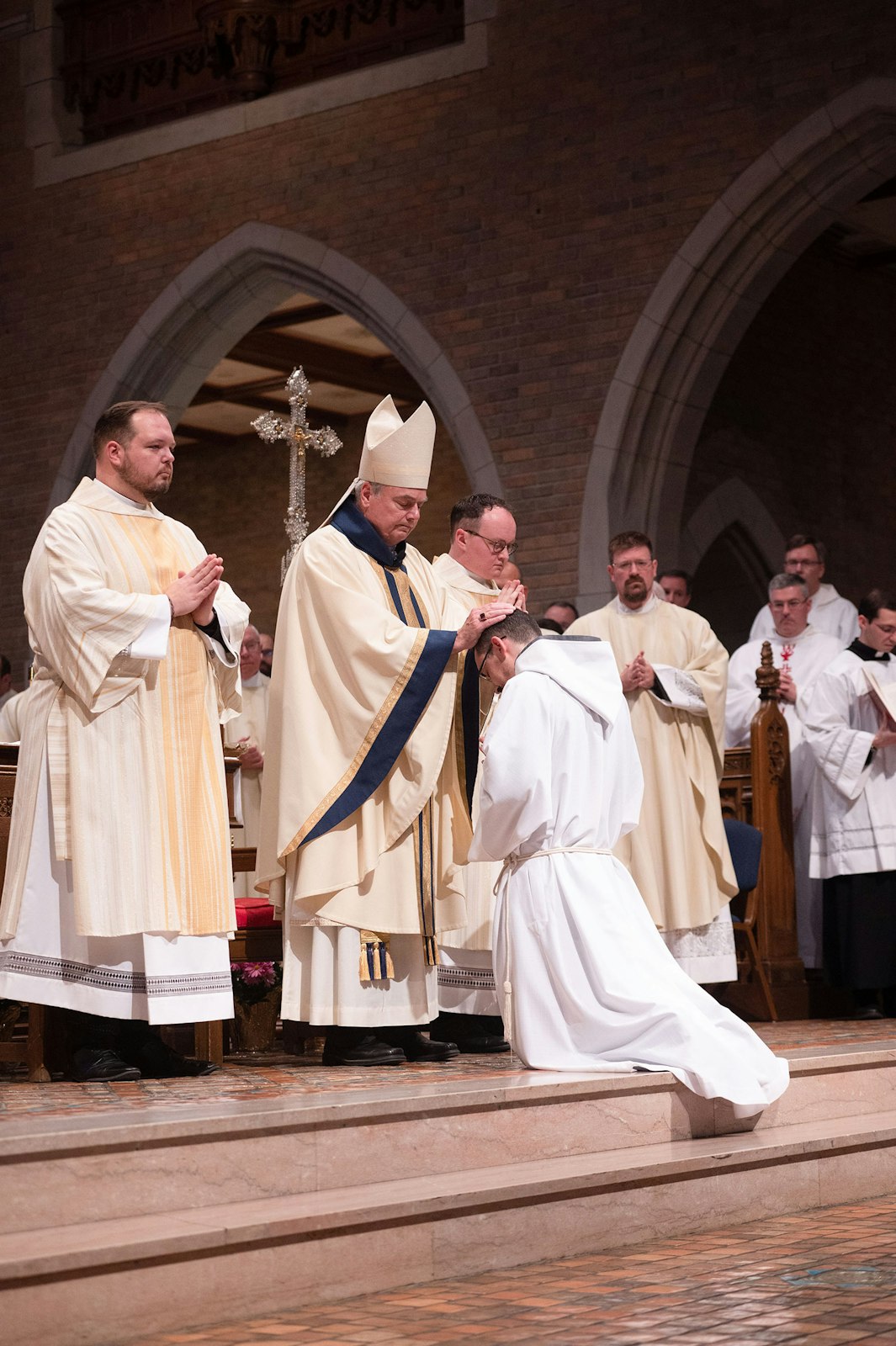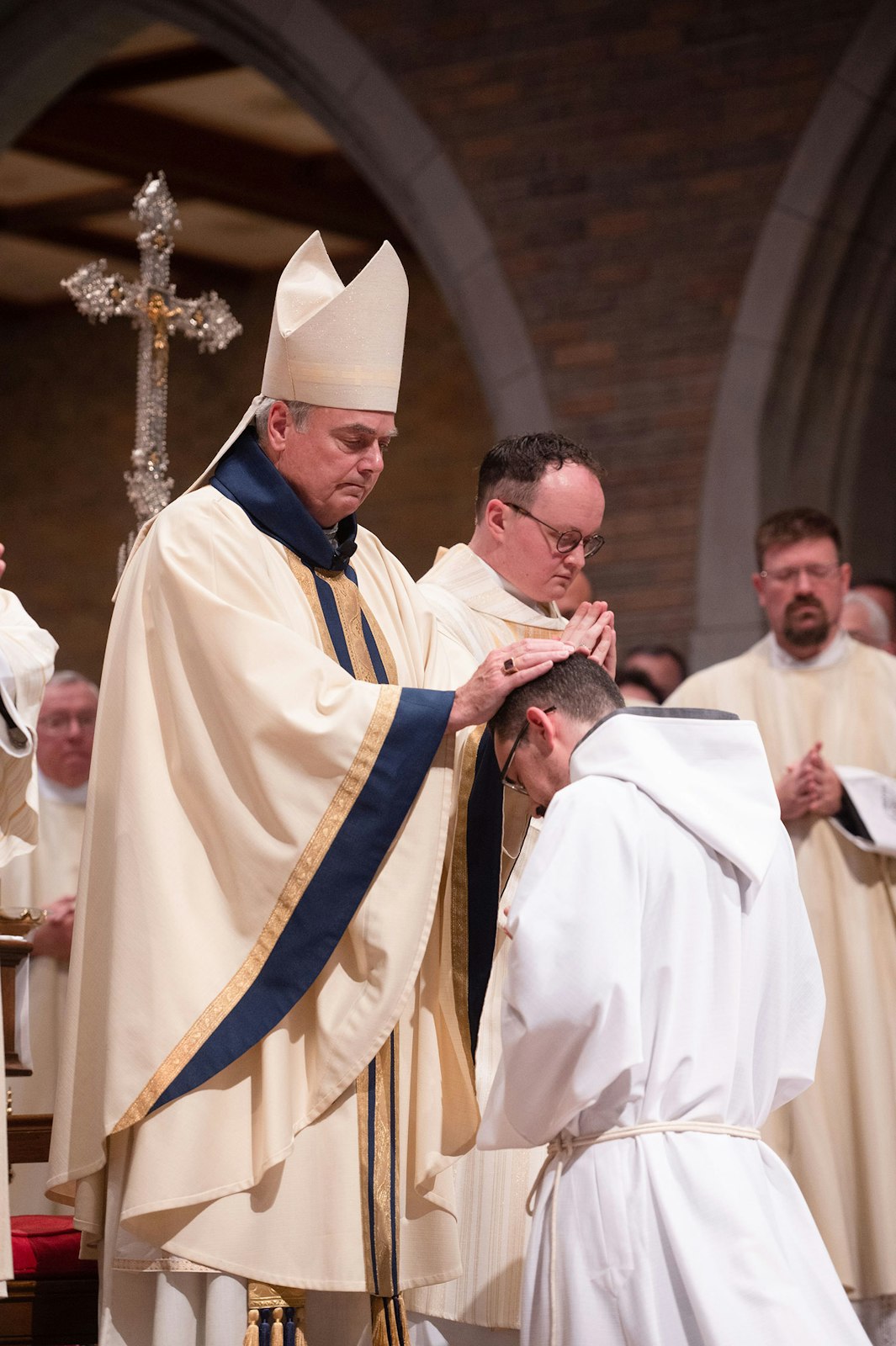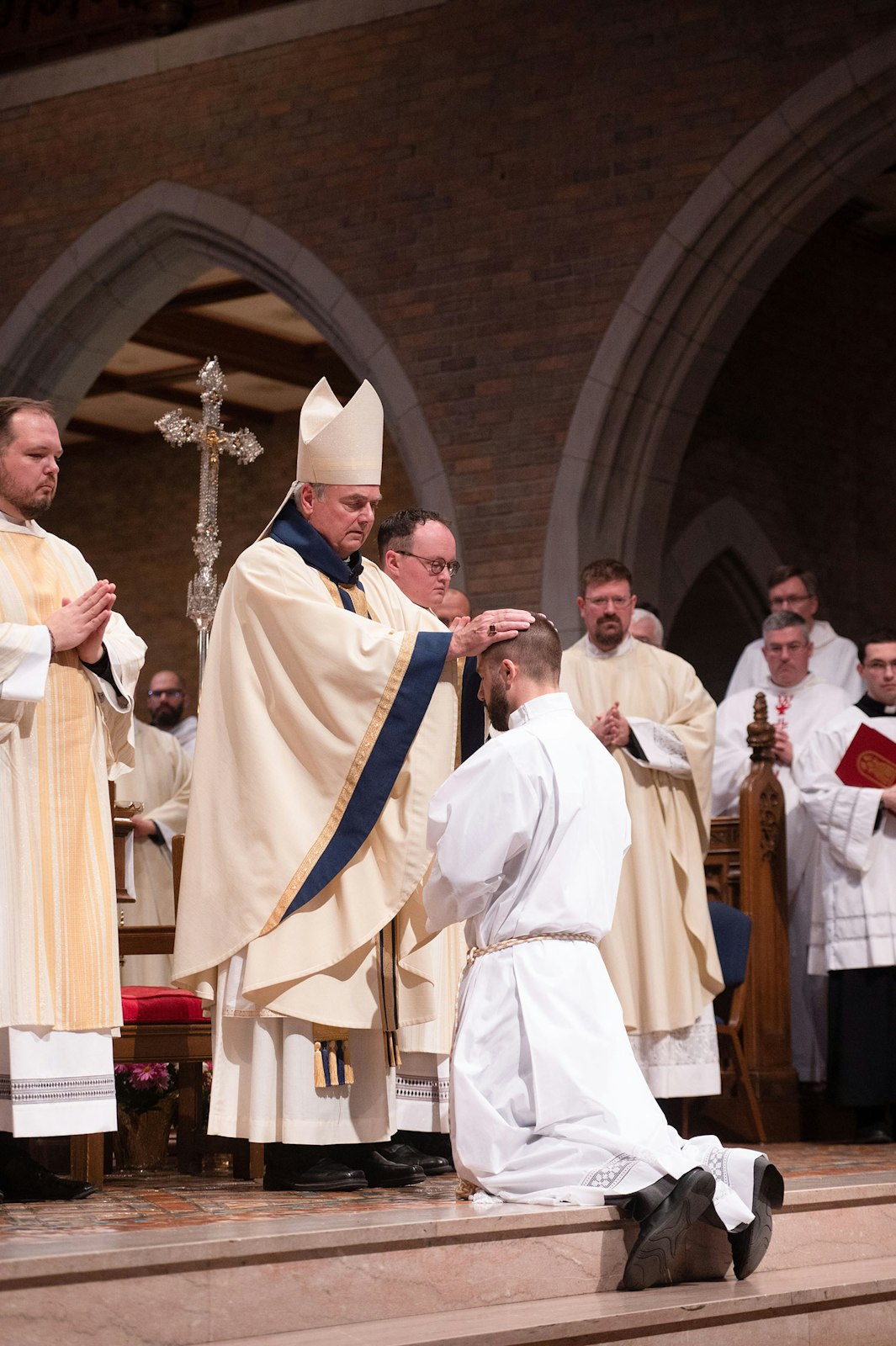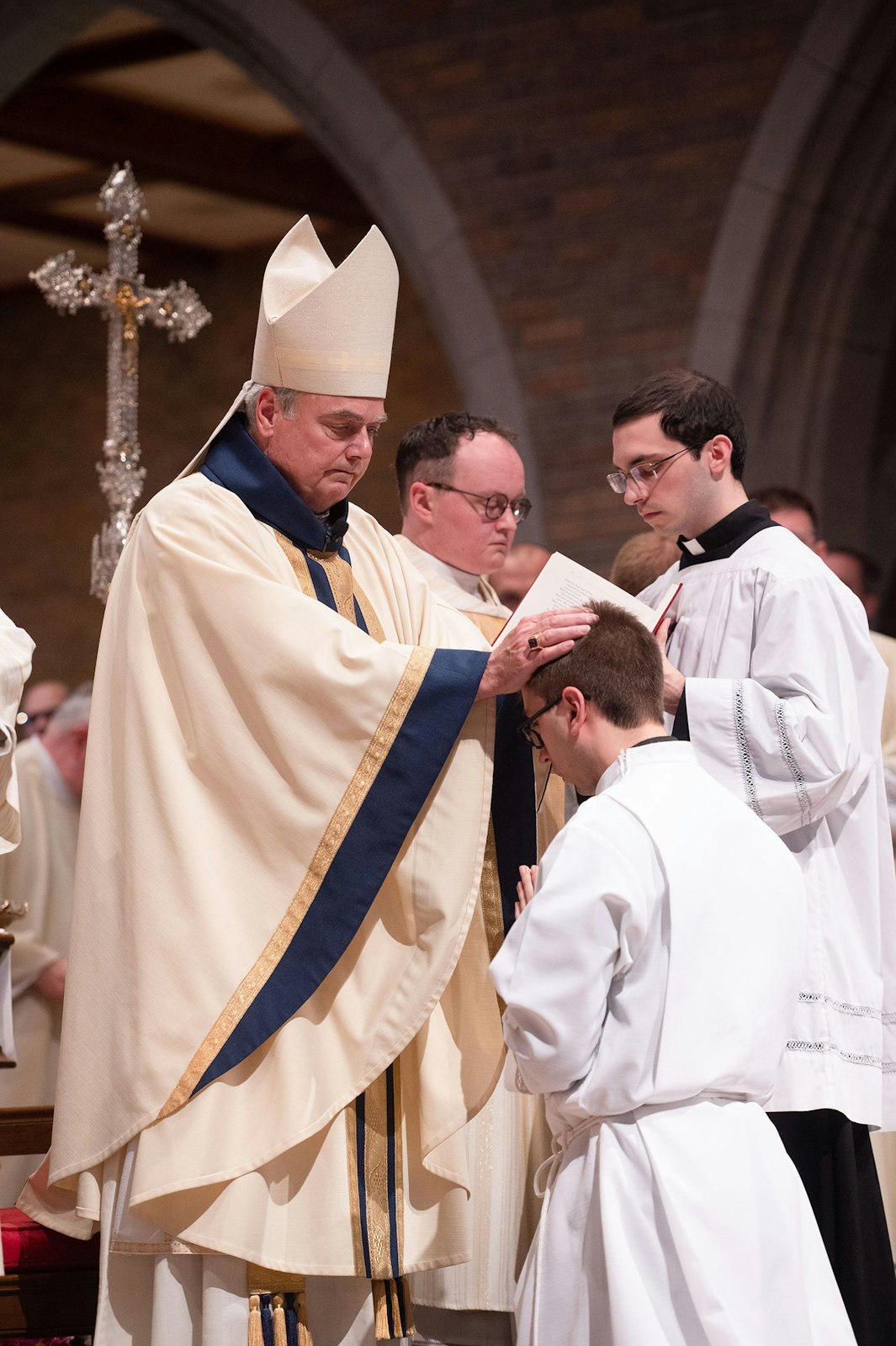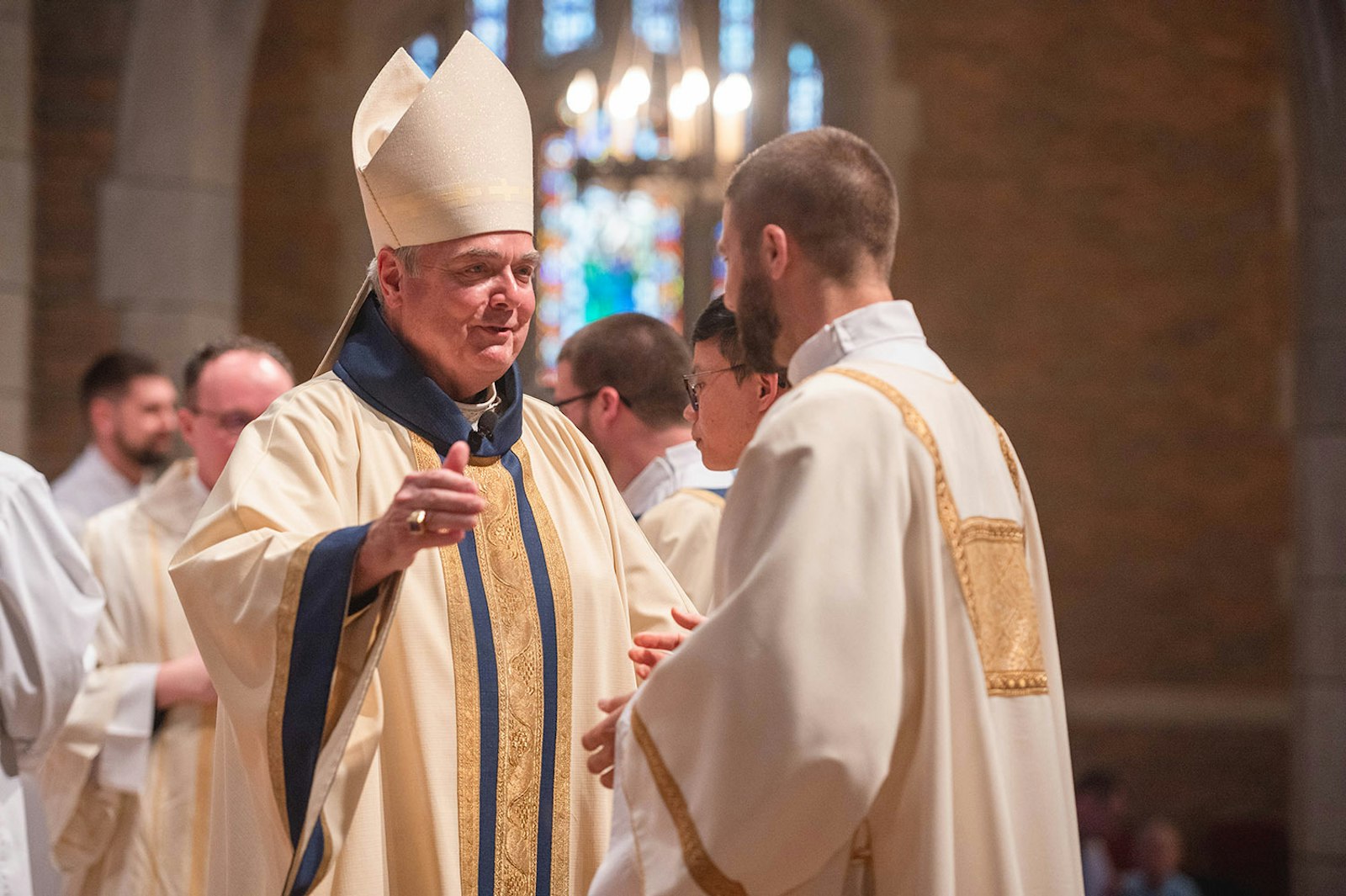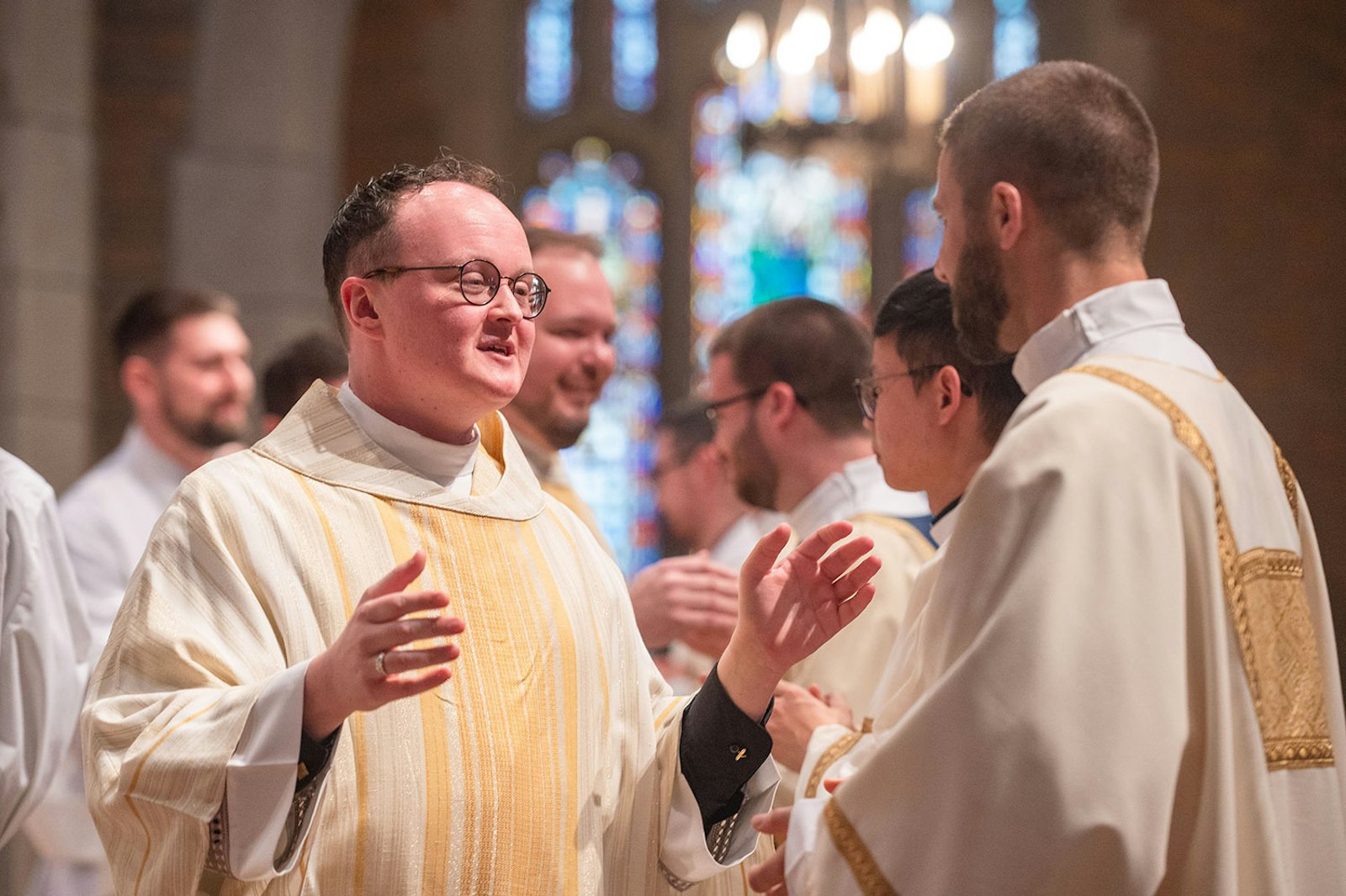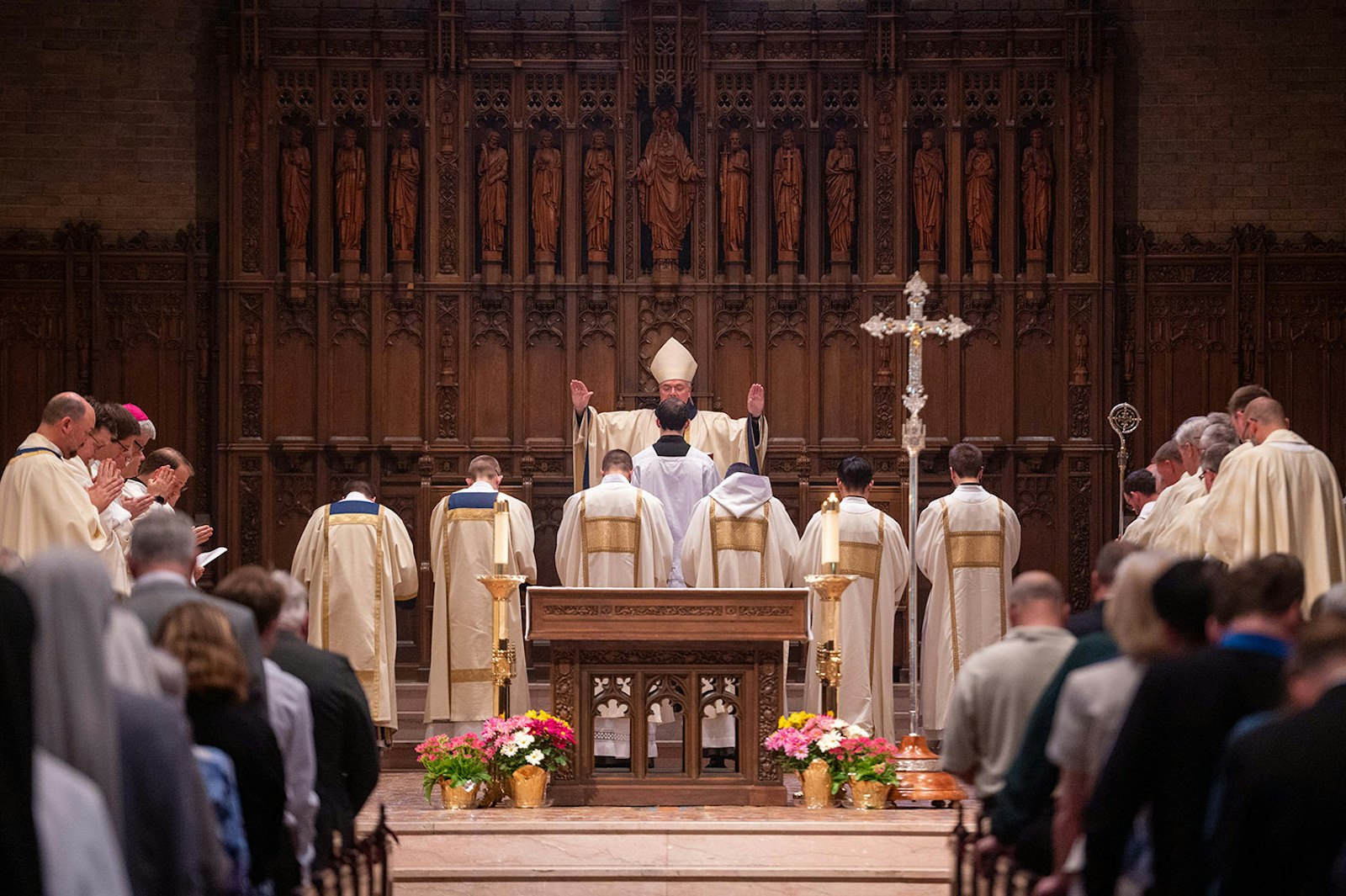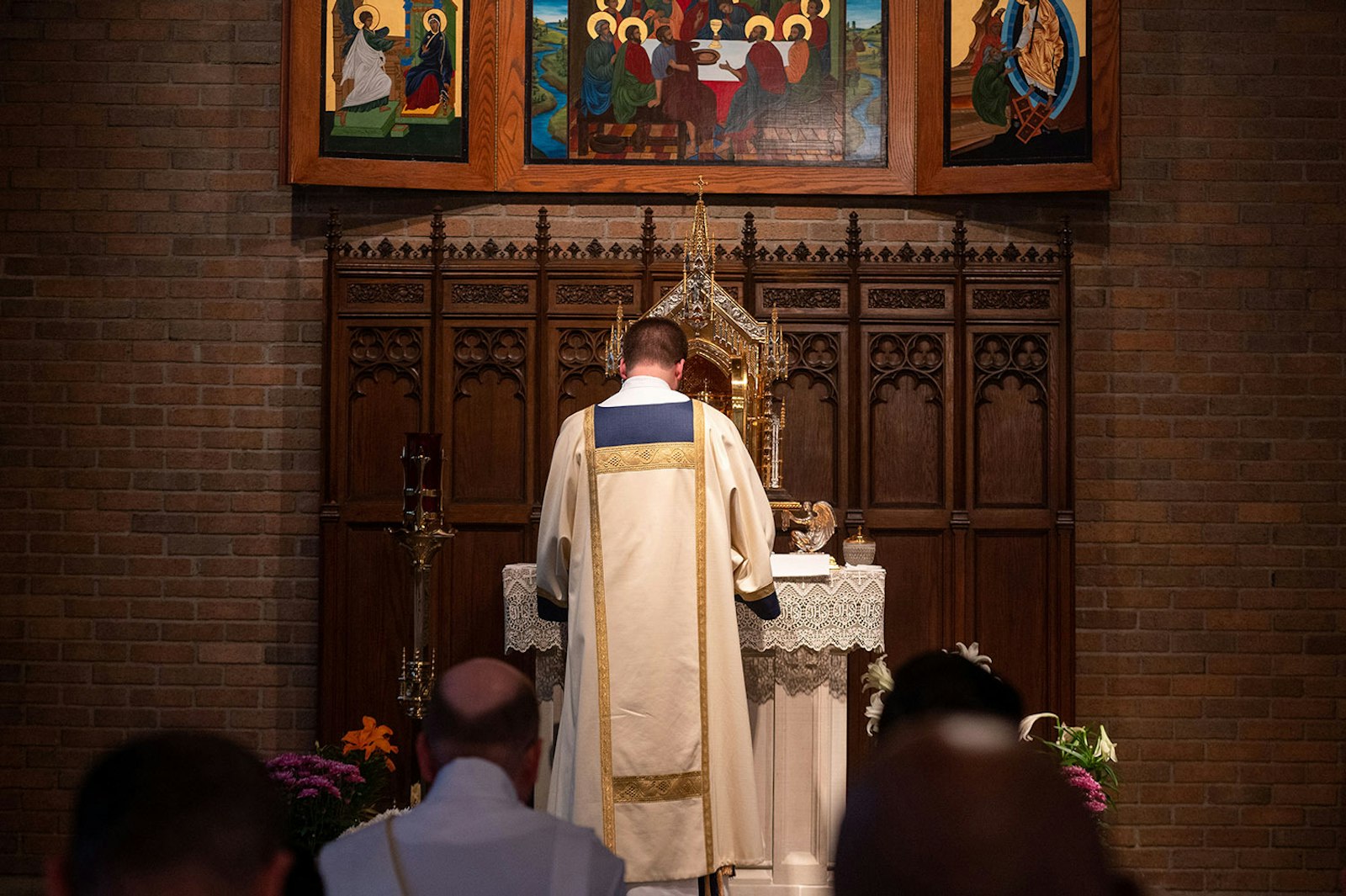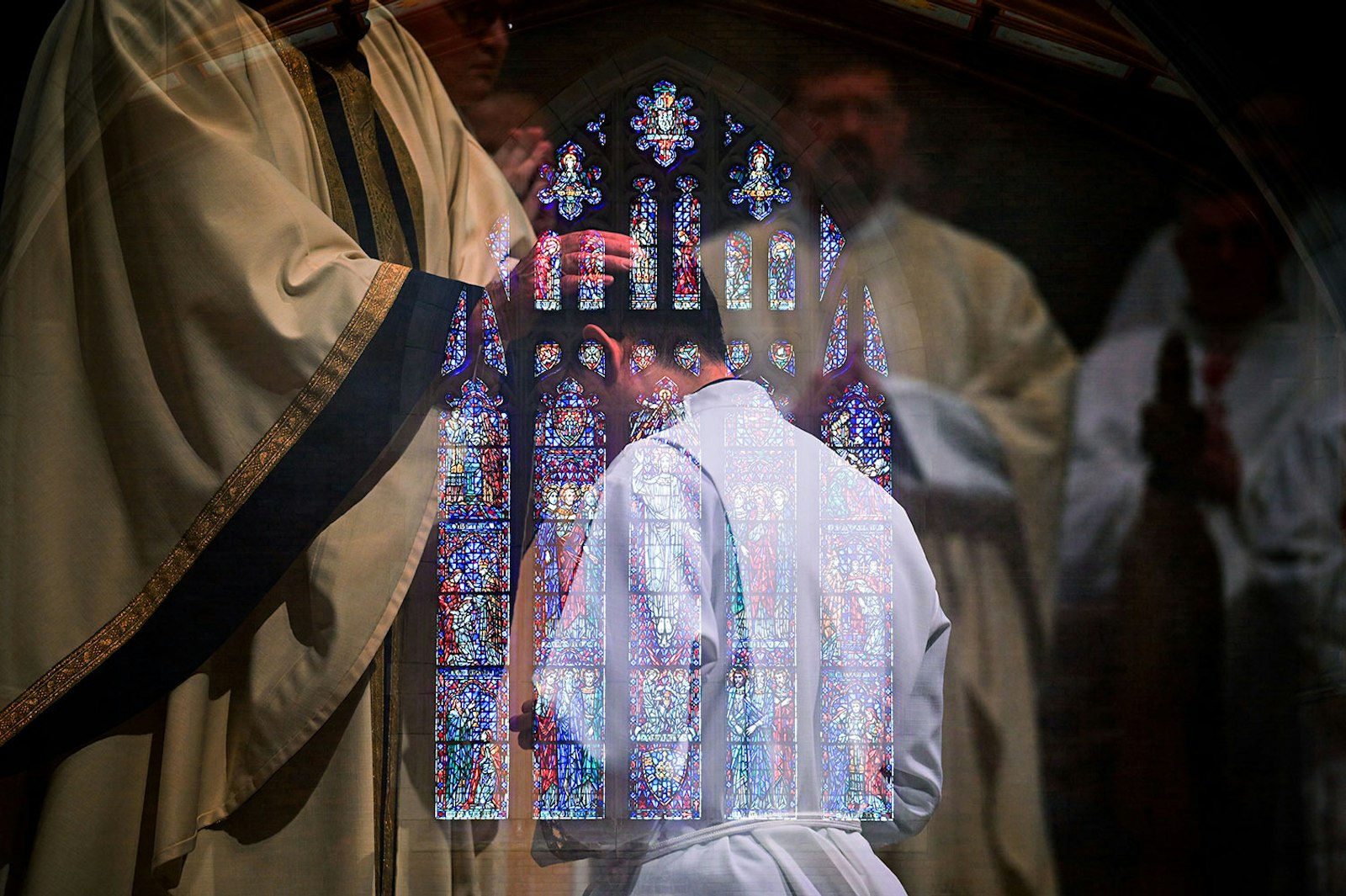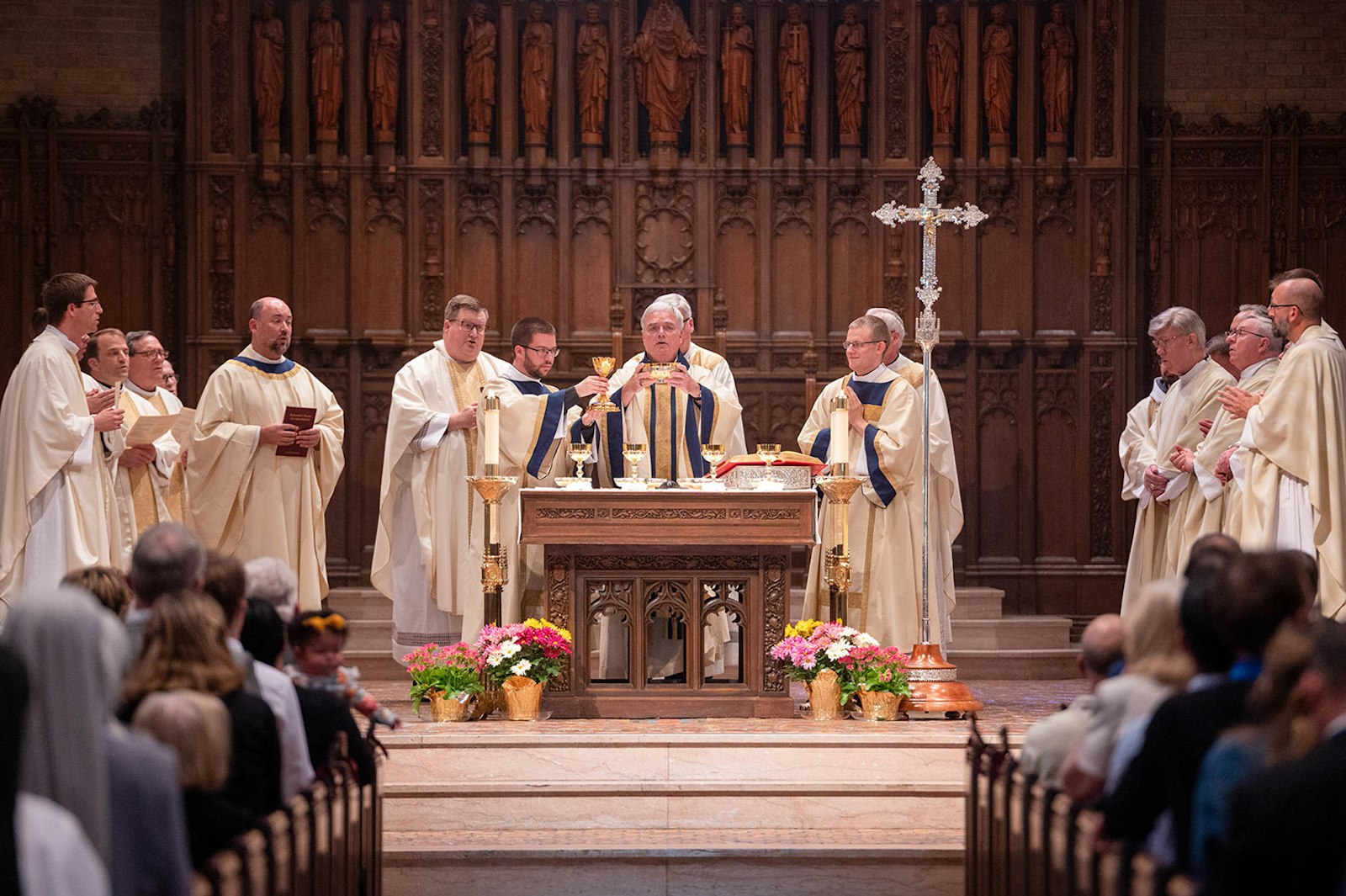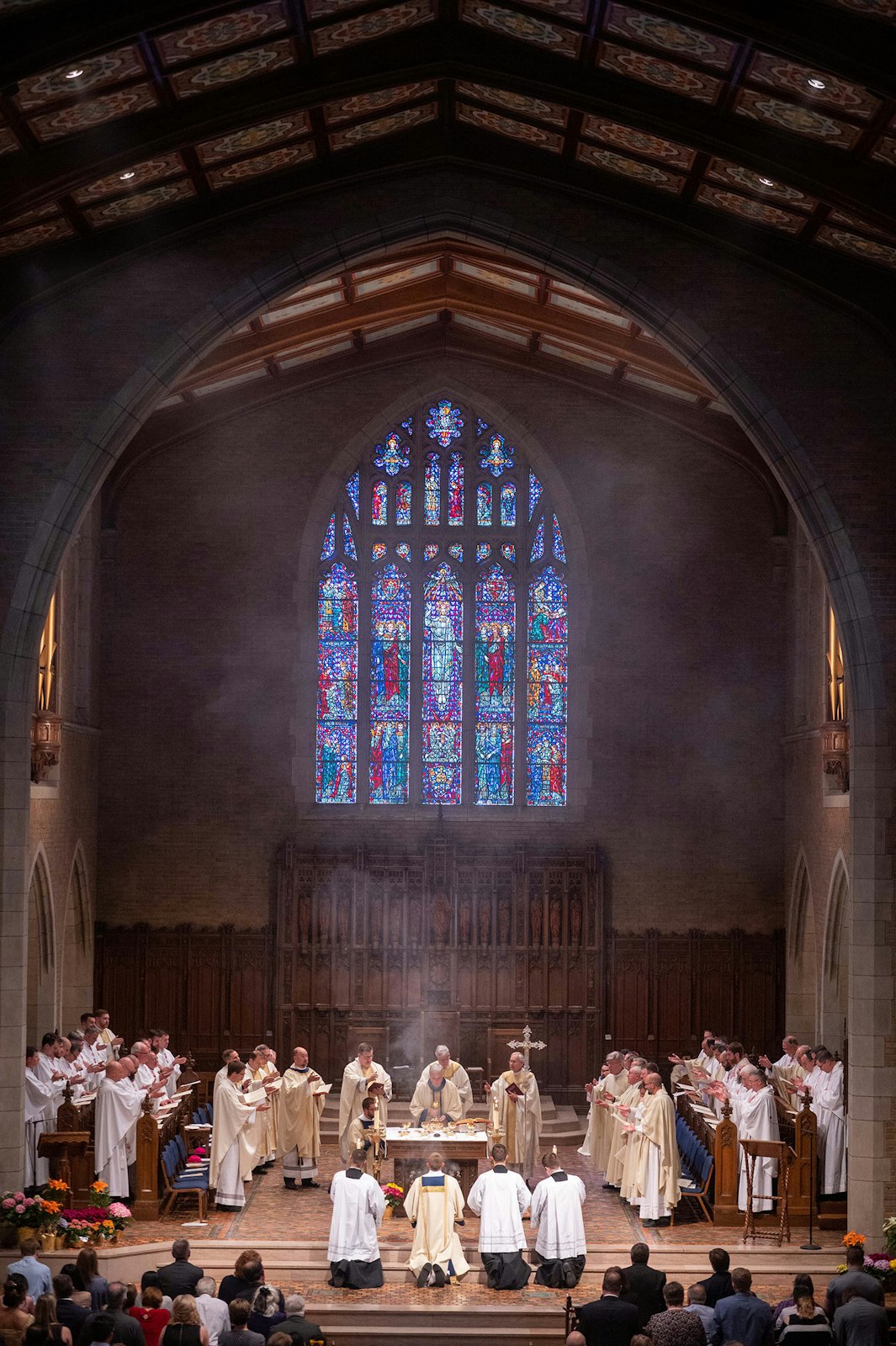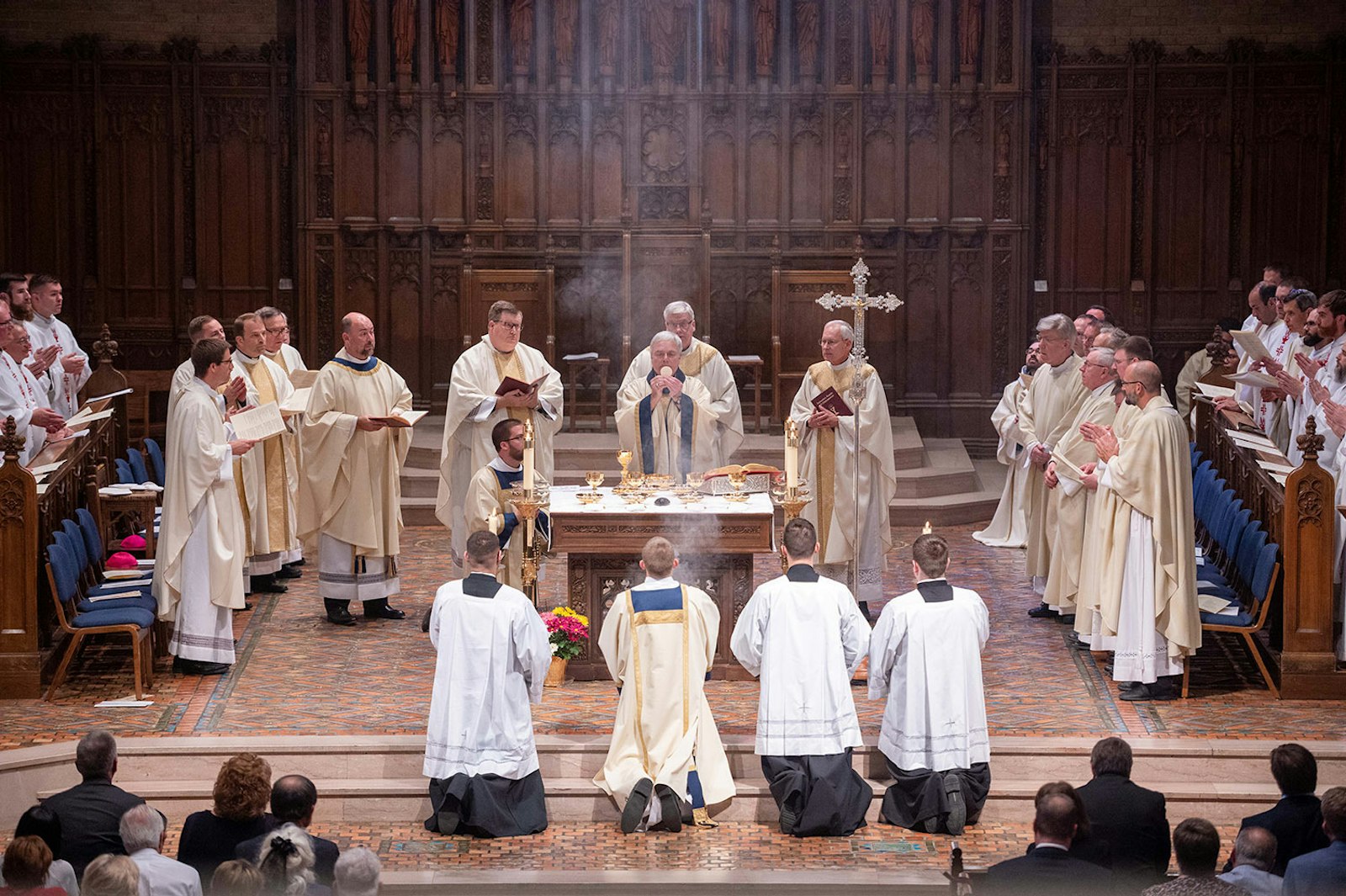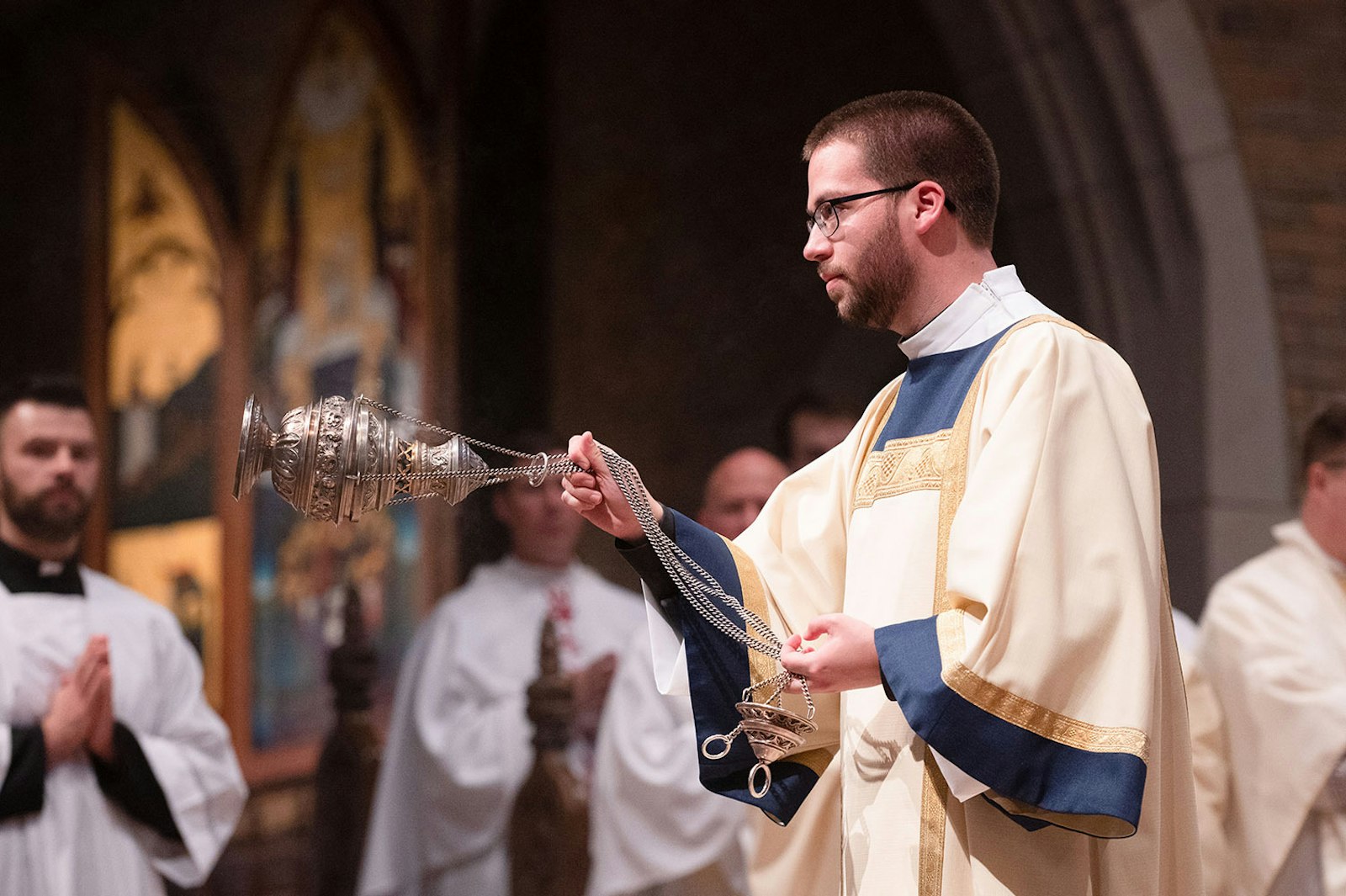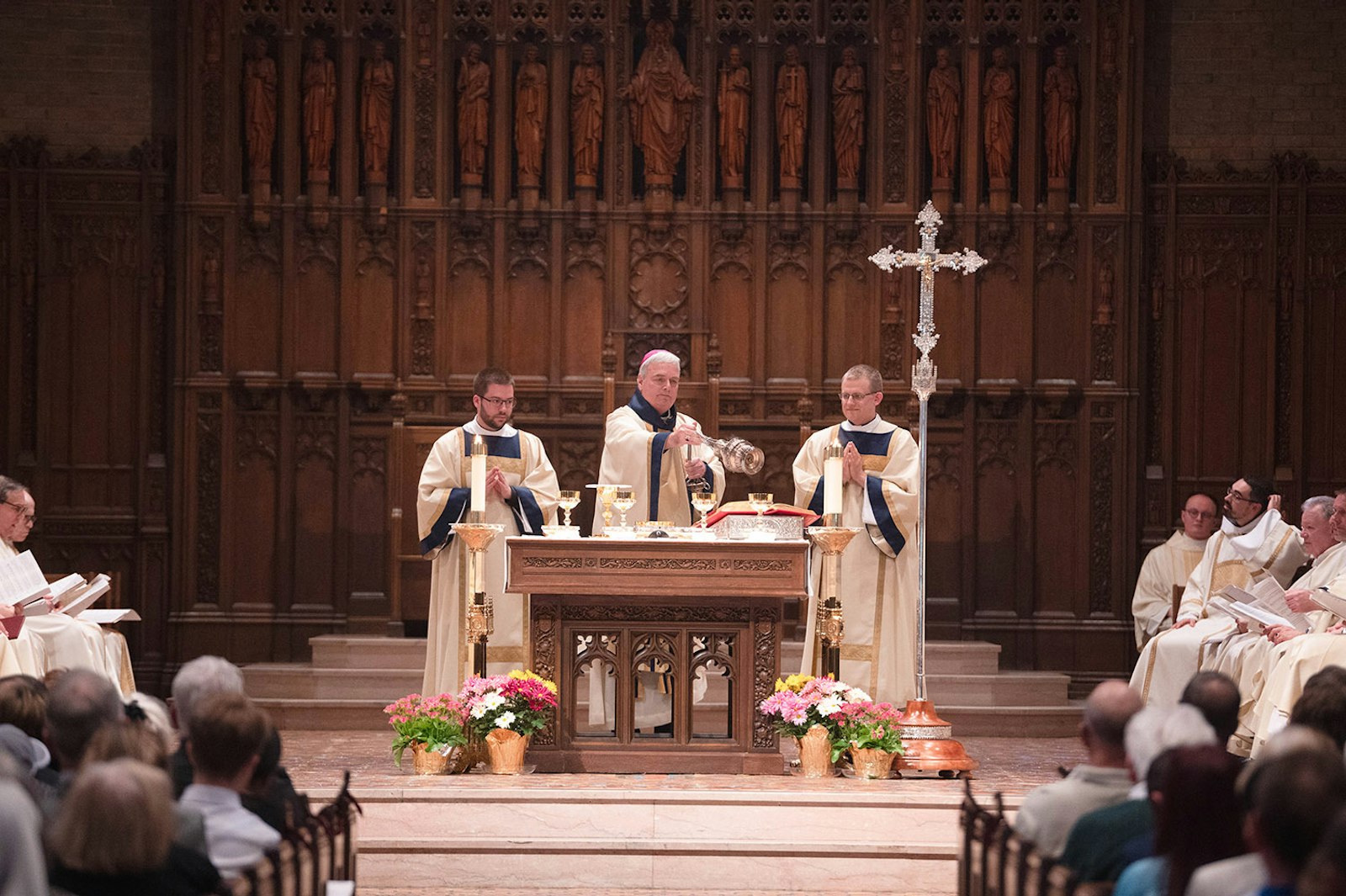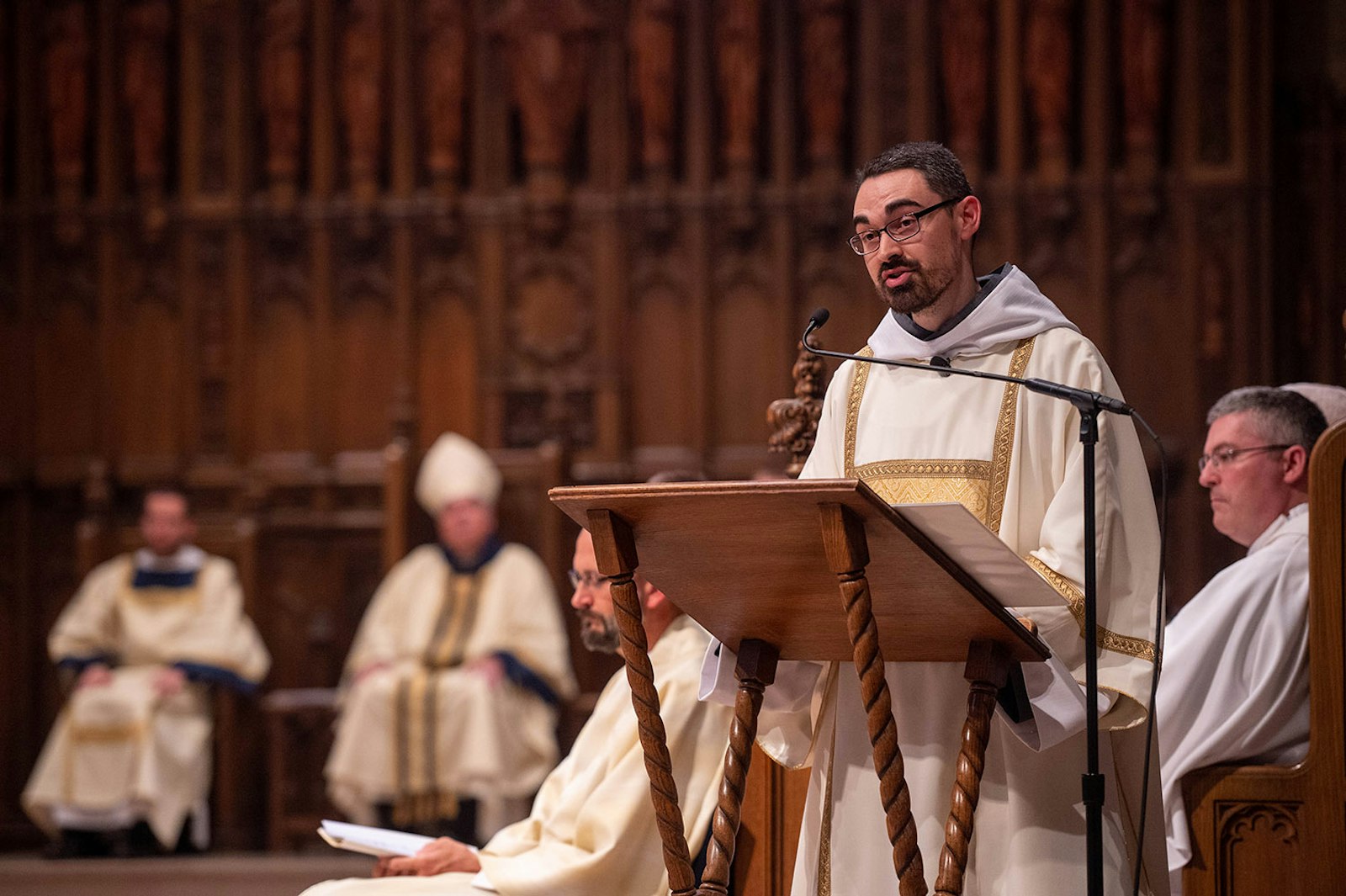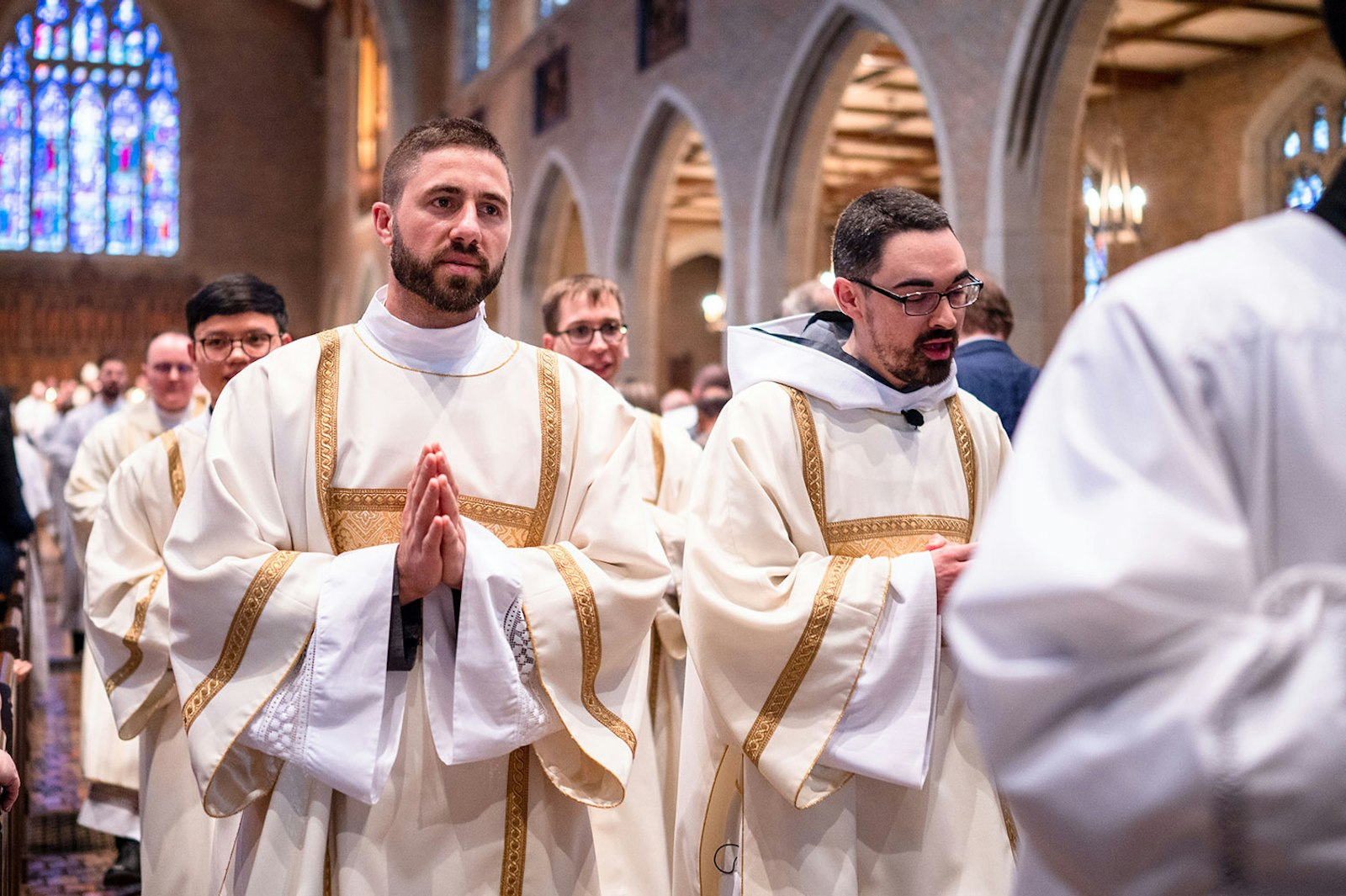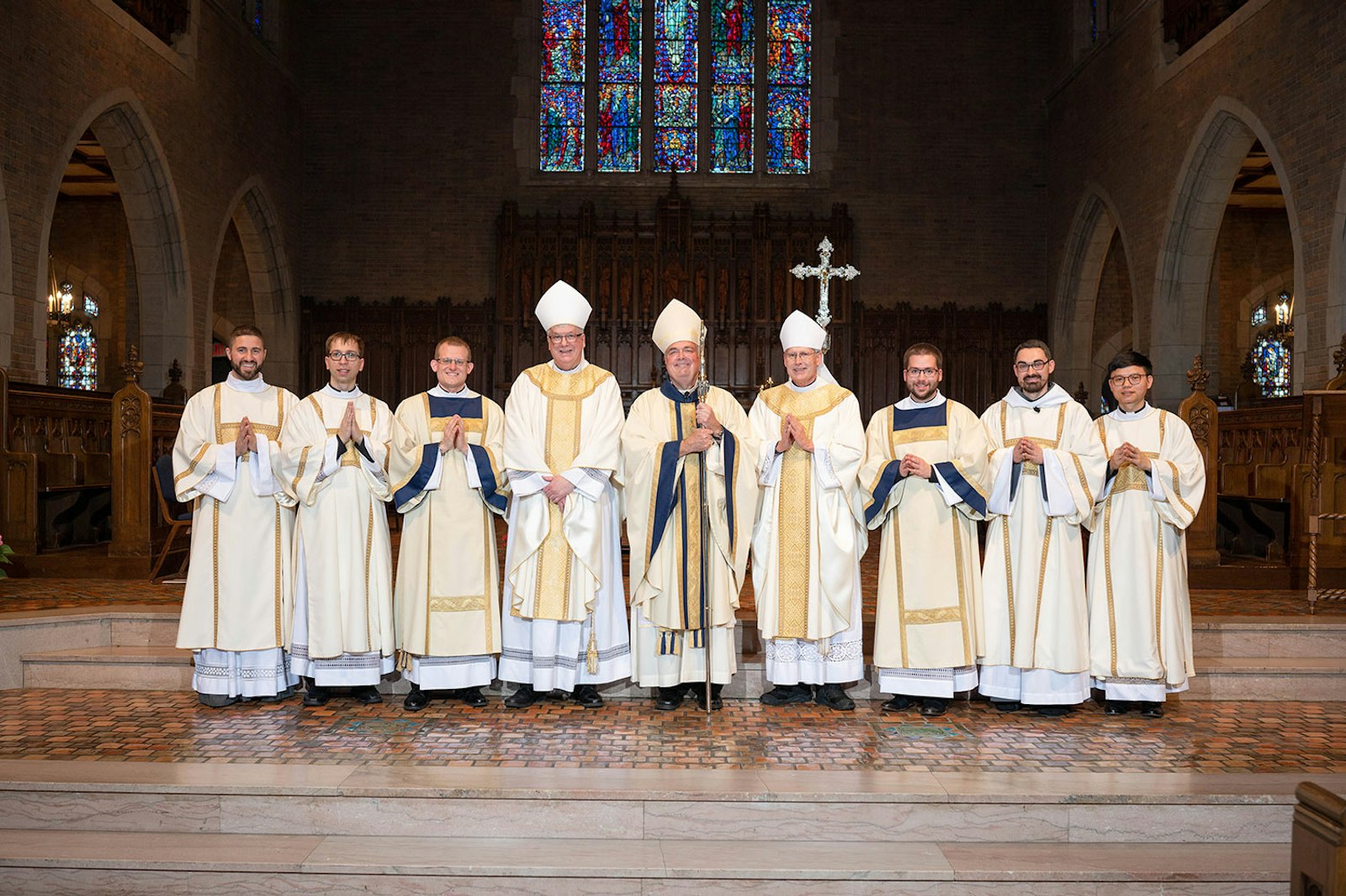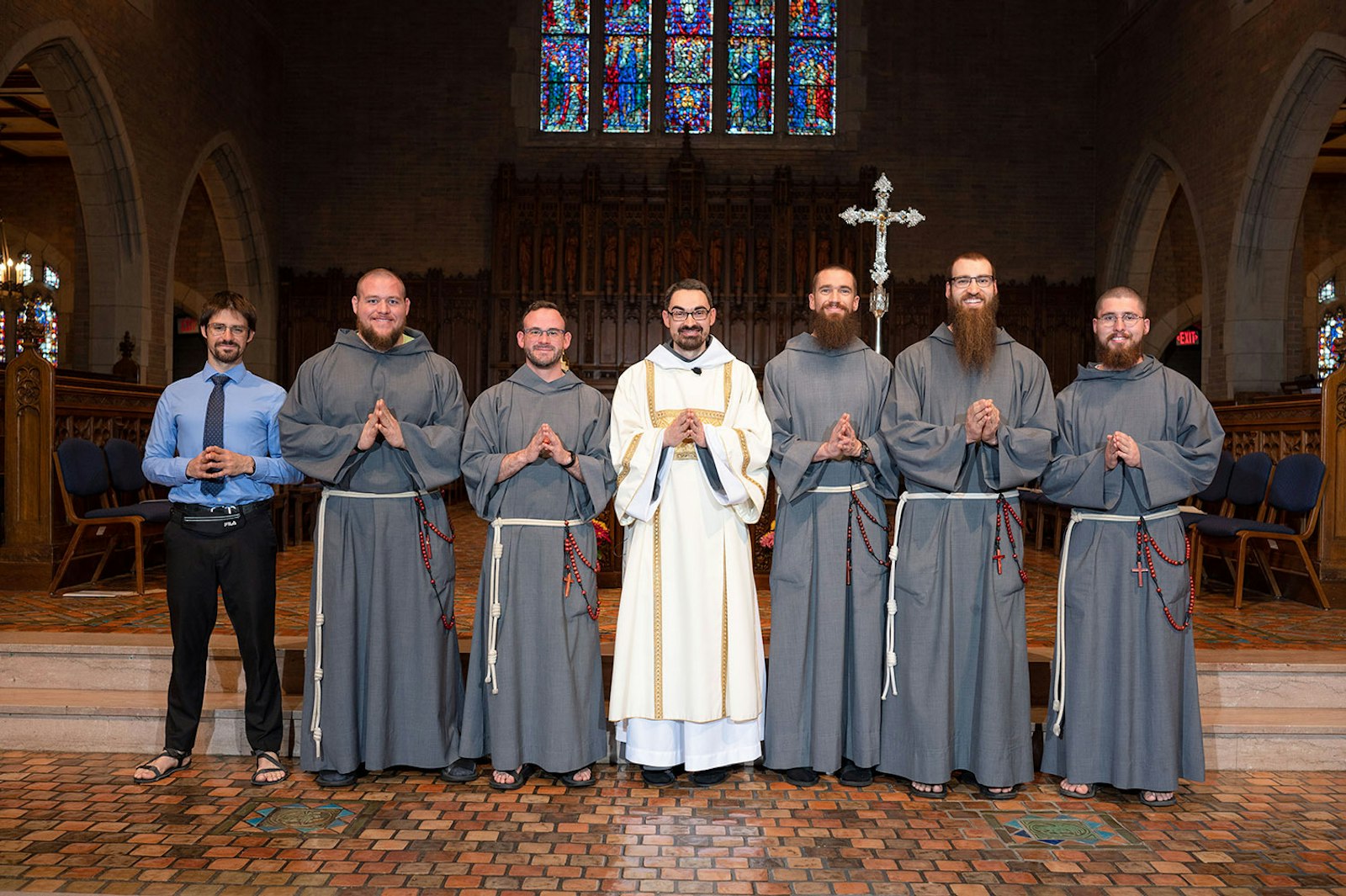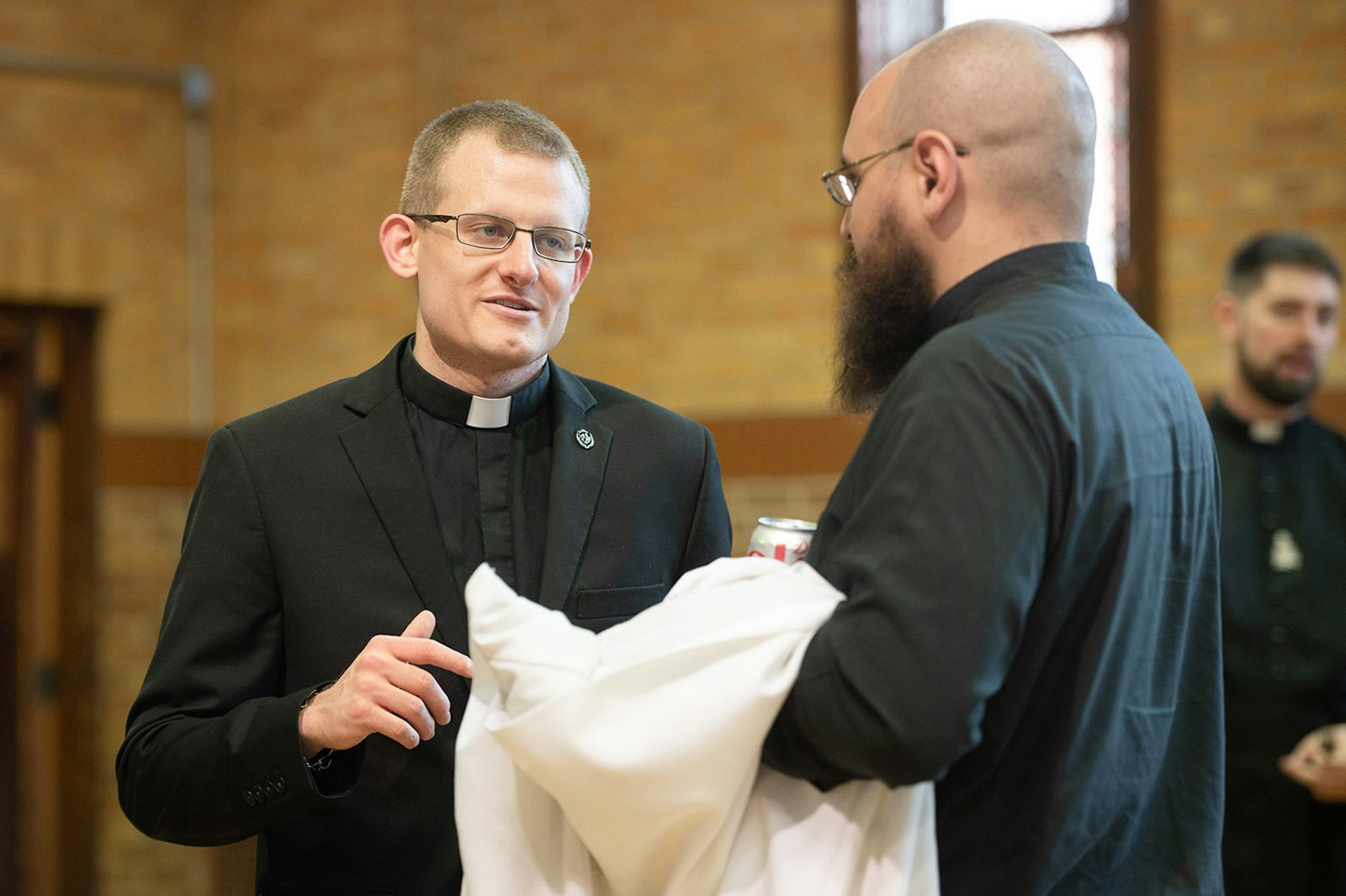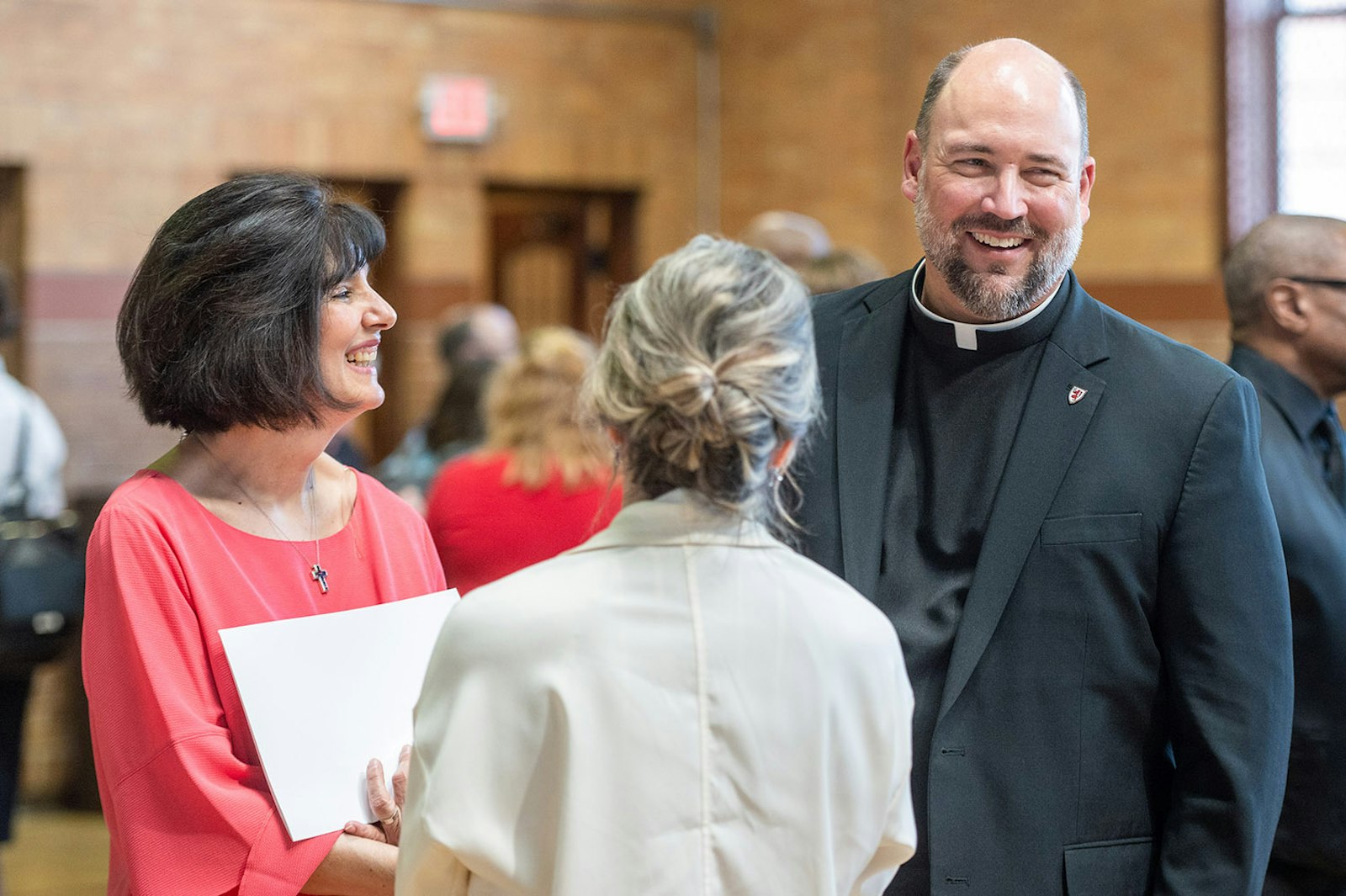 Copy Permalink
galleries
Vocations