Transitional deacon 'in awe' of faithful's generosity through annual appeal; this year's campaign kicks off with $16.68M goal
Editor's note: The Catholic Services Appeal is essential to the mission of the Archdiocese of Detroit. It funds and supports more than 100 ministries that serve the local Church in southeast Michigan, including Detroit Catholic. Visit www.givecsa.org to support the mission by making a gift today. We are grateful for your generous support and for your prayers.

DETROIT — Deacon Michael Bruno Selvaraj's ordination as a transitional deacon this year couldn't have happened without others' generosity.
When Deacon Bruno, a native of Madanapalle, India, arrived in the United States with a dream of pursuing the priesthood, he had $12,500 in debt from student loans — a significant sum he would need to pay off if he were to become a seminarian.
At the urging of the Archdiocese of Detroit's vocation director, Deacon Bruno and a friend turned to the Lord for help. They set up a crowdsourcing page, and within the first five hours, someone had donated $7,000.
"I was just in awe of what God's providence could do," Deacon Bruno said. "He can move mountains and do whatever it takes if you only obey His will."
It took less than two weeks to raise the rest.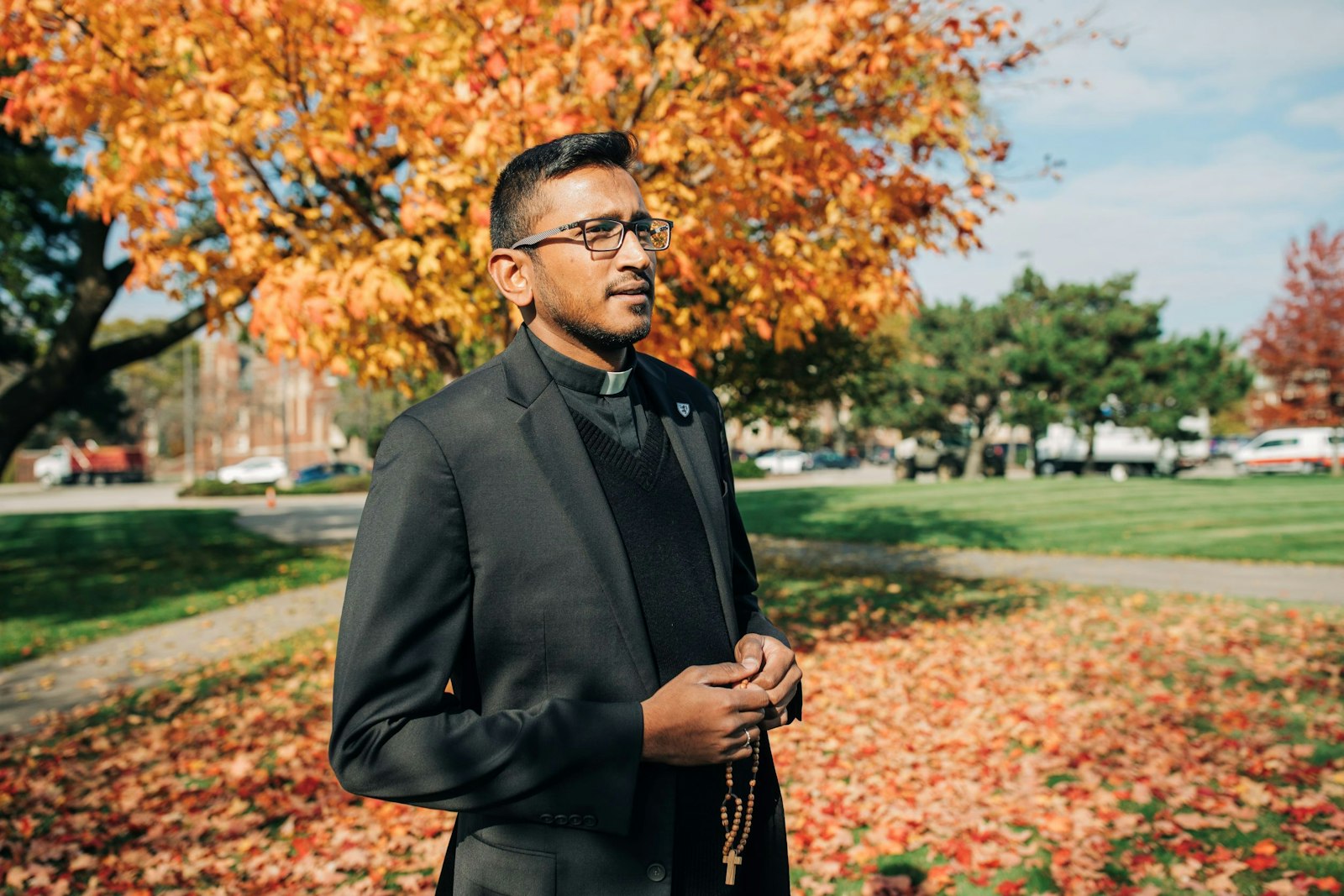 "At that time, I started to realize the generosity of the people of God, and it began to trigger in my heart that I also should be generous in discerning my vocation, just like the people of God were generous toward me," Deacon Bruno said.
Five years later, Deacon Bruno is one step away from his dream of becoming a priest for the Archdiocese of Detroit, and the faithful's continued generosity through the Catholic Services Appeal is a big reason why.
Nearly one-third of the Archdiocese of Detroit's annual appeal supports the formation of clergy, students, priests and others primarily through Sacred Heart Major Seminary. In 2020, a year heavily impacted by the pandemic, the appeal raised $15.127 million, with more than $4.6 million supporting the seminary and its students.
"God has been working in me patiently to help me better my education, and all those things wouldn't have been possible if the people of God weren't supporting us through various programs and generous moments like the CSA," Deacon Bruno said.
In addition to Sacred Heart, the Catholic Services Appeal supports more than 100 ministries and programs throughout the archdiocese that provide vital services to people, including Catholic schools, nonprofits providing corporal and spiritual works of mercy, evangelization efforts, mission-driven communications, and support for marriages, families and retired clergy.
This year's appeal kicked off May 7-8.
"Every year, the CSA funds ministries, programs and services that respond to the material and spiritual needs of thousands throughout southeast Michigan," Archbishop Allen H. Vigneron said in a letter to supporters. "This year's CSA has called us to 'Fuel the Mission,' so that we can provide critical funding to these efforts."
The theme of the 41st annual Catholic Services Appeal, "Fuel the Mission," is an apt description of what the appeal accomplishes, the archbishop said.
"Every contribution to the CSA helps us to ensure the long-term success of our mission to put Christ above all else," Archbishop Vigneron said, adding the Scripture verse for this year's campaign comes from 1 Peter 4:10: "As each one has received a gift, use it to serve one another as good stewards of God's varied grace."
Each parish is given a target amount based on factors unique to the parish, and any funds raised in excess of that target remain with the parish for its own goals and priorities. In 2020, parishes raised several million dollars in excess of their CSA targets, which were used to shore up finances, ministries and projects in their own communities.
The overall goal of this year's CSA is $16,688,702.
"One parish alone could not meet these many needs," Archbishop Vigneron said. "It's through the sharing of our gifts and our service that we, together, can witness the love of Christ to the world, and thus become the Church that Christ wants us to be."
The second largest percentage of CSA funds, approximately 20%, provides mission grants that allow organizations such as schools, parishes, charities and pro-life ministries to provide physical and spiritual support where it is most needed.
Sr. Kateri Burbee, SOLT, principal of Holy Redeemer School in southwest Detroit, said the majority of students at the K-8 school receive some type of financial assistance to afford a Catholic education.
"Any sponsorship always helps, because we're talking about kids who wouldn't normally get this opportunity to go to a private school," Sr. Burbee said. "Because of that support, they now have the opportunity."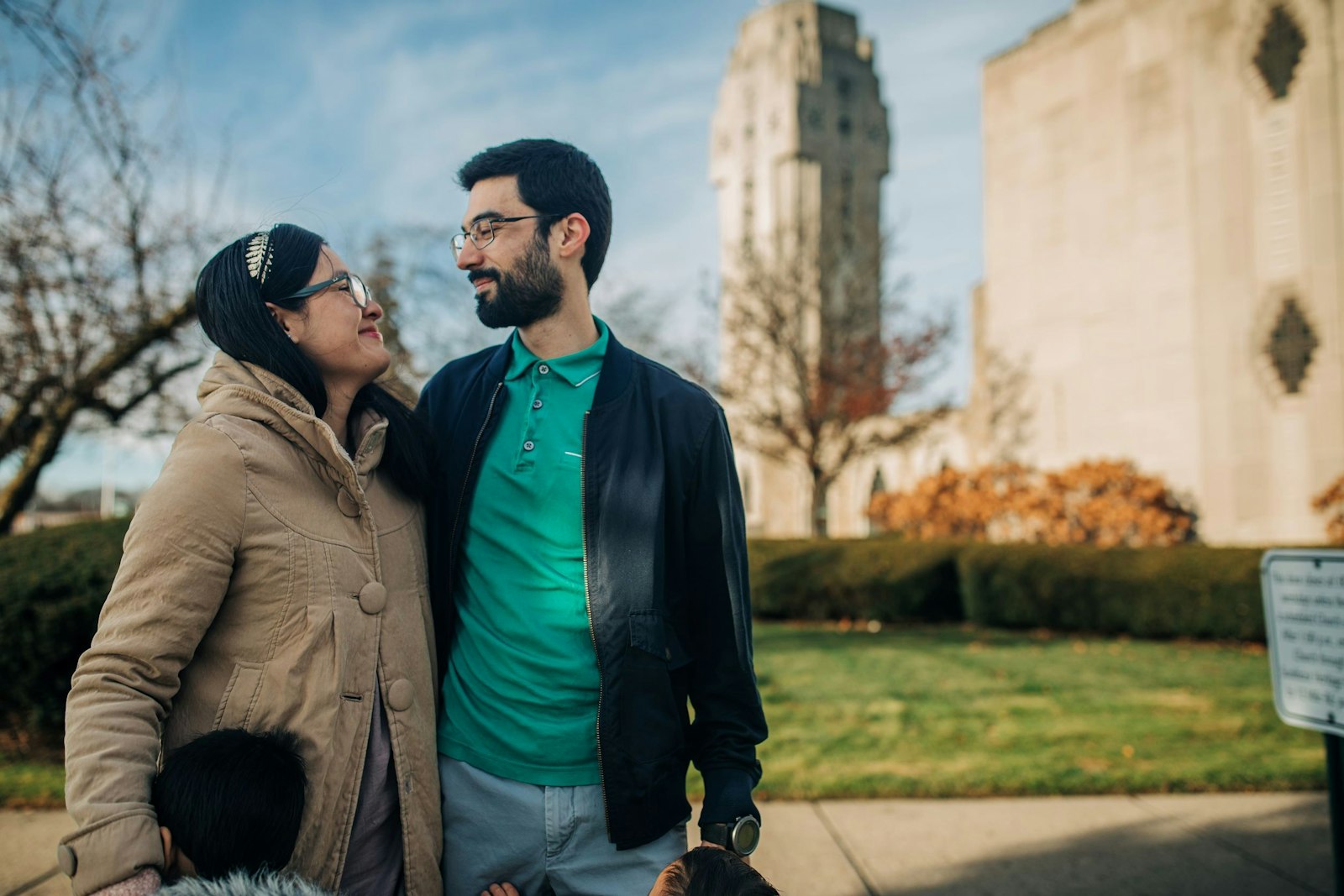 Critically, the CSA also allows parish-based catechists, volunteers and faith formation leaders to receive the training and support they need to serve those in need of spiritual and emotional nourishment, including through RCIA, children and adult faith formation, marriage support services, and cultural ministries for Black, Hispanic and Native American Catholics.

For instance, Mireya and Gerardo Hernandez began a young adult group for Spanish-speaking Catholics at their parish, the National Shrine of the Little Flower Basilica in Royal Oak, after sensing a need for community among an underserved population.
"We meet every month and we try to do a talk and build friendships within the community," Gerardo Hernandez said. "I think it's important because like ourselves, they feel more confident talking in Spanish, especially with deeper thoughts. It's so great to follow God by connecting, bonding and growing together in that space."
The CSA also supports outreach ministry to college students, such as Detroit Catholic Campus Ministry, which has its own chaplain and gathering space in Detroit's Midtown through Our Lady of the Rosary Parish.
Anna Picasso, 23, a campus missionary through the Fellowship of Catholic University Students (FOCUS) at Wayne State University, credits the efforts of other campus ministers with solidifying her own faith as a college student.
"I really don't know where I would be without the efforts of FOCUS missionaries," Picasso said. "It was through that where I found community, stability and a lot of authentic friendships for the first time."
Today, Picasso and other campus missionaries facilitate Bible studies, liturgies and social gatherings for other Catholic college students who might feel otherwise lost in a big, secular university campus.
"My team's primary role is inviting students into small group Bible studies and discipleship groups. We meet once a week for an hour, and students are encountering God's word in a new way," Picasso said.
Evangelization efforts also extend to 21st century communication media, such as Detroit Catholic and Unleash the Gospel magazine, but also a stable of podcasts that minister directly to the faithful on a number of topics.

"I think podcasting is a really effective means of evangelization because it's a way to meet people where they are," said Beth Spizarny, co-host of the archdiocese's "Encounter, Grow, Witness" podcast with Fr. Stephen Pullis, which offers practical tips and advice for parish ministers seeking ways to increase engagement.
"It's sort of like faith formation on demand," Spizarny said. "People are able to tune in when they're available, and they can grow in their faith, to come to know Jesus more on their own terms."
In addition to "Encounter, Grow, Witness," the archdiocese's other podcasts include "Eyes on Jesus," a monthly podcast featuring Archbishop Vigneron; "Detroit Stories," a Detroit Catholic-produced faith and news-style storytelling podcast; "Open Door Policy," which features interviews with "joyful, missionary disciples" who are living out the faith; and "Men of the Hearts," which features stories and topics related to the priestly vocation.
Each of these ministries directly benefits from CSA funding.
"Your generosity makes it possible for more than 100 ministries, services and programs to love intensely and to bring to our communities the indescribable joy found in Christ," Archbishop Vigneron said in a video promoting this year's CSA. "Thank you for your support of our mission."
Support the Catholic Services Appeal
The Catholic Services Appeal is essential to the mission of the Archdiocese of Detroit. It funds and supports more than 100 ministries that serve our local Church in southeast Michigan, including Detroit Catholic.
Visit www.givecsa.org to support the mission by making a gift today. We are grateful for your generous support and for your prayers.
Copy Permalink
Stewardship