Gift to fund scholarships for youth trapped in Kenya and Uganda's 'garbage dump communities,' expanding nonprofit's work
ANN ARBOR — The Weingartz Family Foundation has donated $2.2 million to expand International Samaritan's operations in East Africa to assist children living in "some of the worst conditions imaginable."
International Samaritan will be extending operations to Nairobi, Kenya, and Kampala, Uganda, adding upon the nonprofit's existing operations in Ethiopia and in the Western Hemisphere with work in Guatemala, Honduras, Jamaica and Nicaragua.
The funds will go toward scholarships for children living in "garbage dump communities," large piles of trash in which children dwell, picking up scraps of food and raw materials that can be recycled for profit.
"It felt like God has always put care for the poor on our family's heart and has always been part of our family's mission," Dan Weingartz, president of the board of International Samaritan and a member of the Weingartz Family Foundation board, told Detroit Catholic. "So it was really meaningful to see and help a local organization with Catholic roots that was serving what we saw as the absolute poorest of the poor, families living in garbage dumps."
Weingartz became an International Samaritan supporter when he and his father met Fr. Don Vettese, SJ, who founded International Samaritan in 1994 after going on a school trip to Guatemala and coming across children living in garbage dump communities.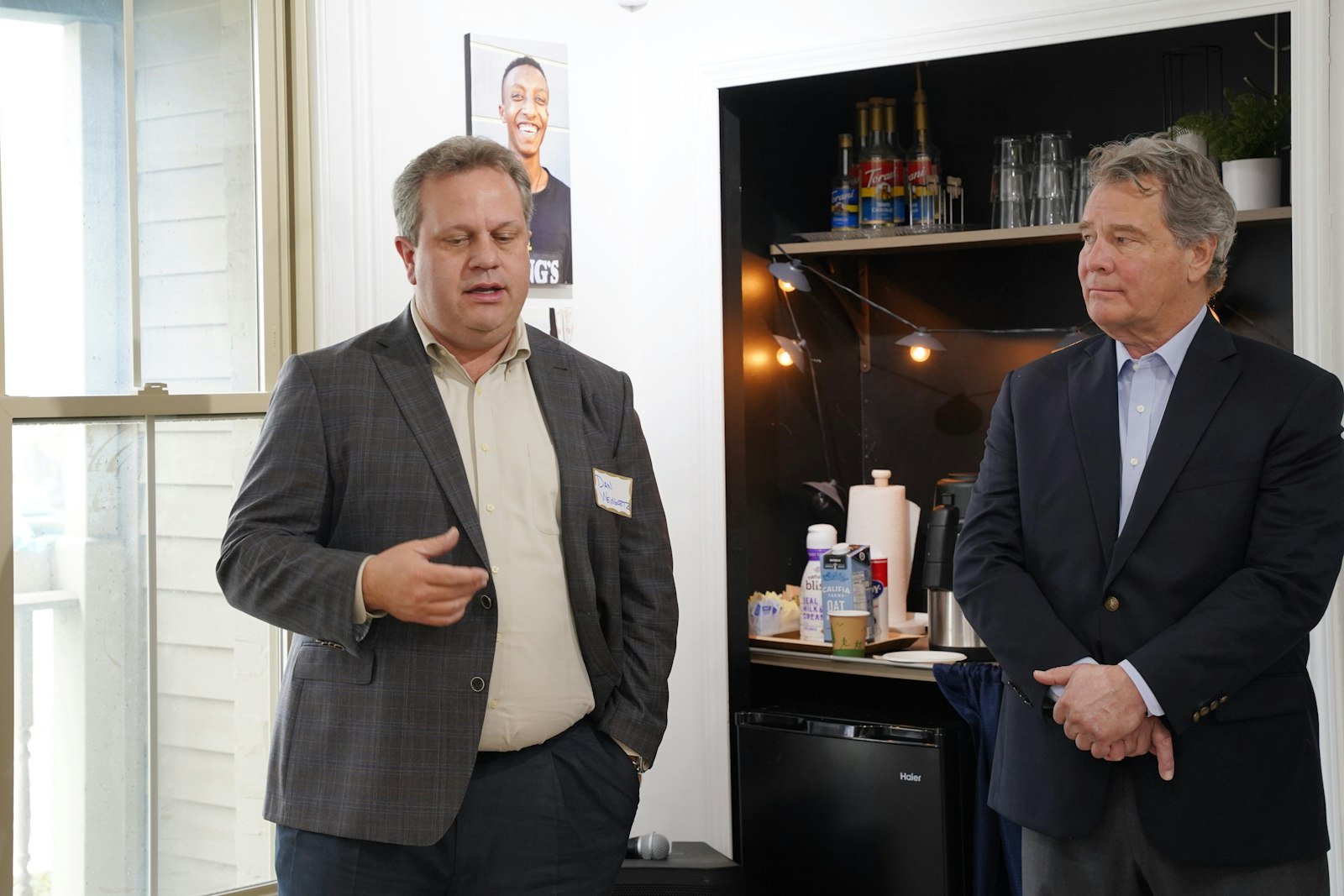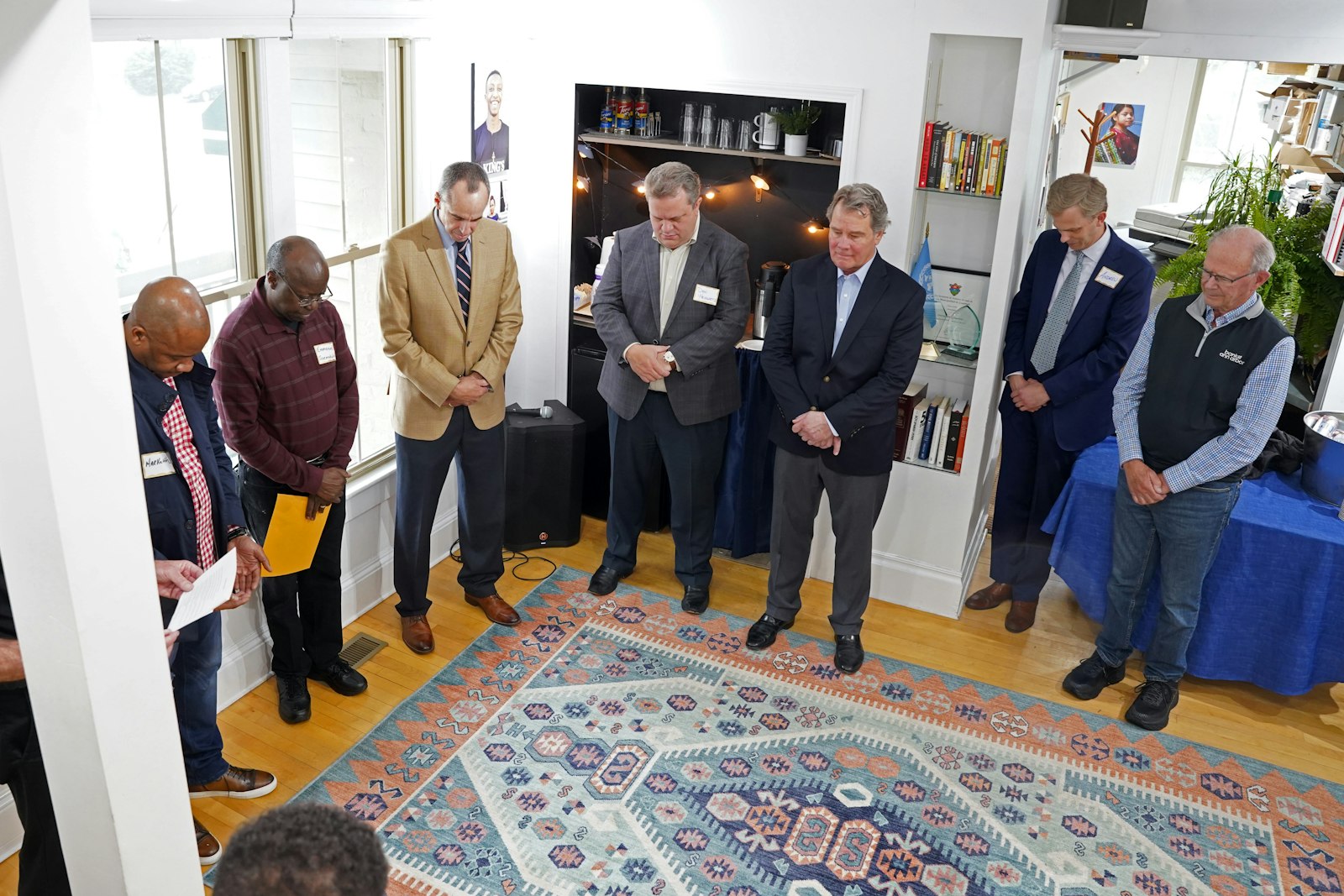 The $2.2 million grant will fund holistic scholarships at International Samaritan's missions in Kenya and Uganda, covering tuition costs, uniform expenses, international teams and mentors, food for families, family support centers to teach essential skills for adults, and student support programs that focus on each child's physical, mental and spiritual formation.
The program is run by on-the-ground staffers who know the specific needs of the community and ways to best integrate wraparound support for children to improve their lives and the lives of their community.
"The grant will be for the first three years to start these missions in Kenya and Uganda for the staff there, the scholarships," Weingartz said. "We'll grow to 100 scholarships in each of these communities, 200 in total. That will include wraparound support in the International Samaritan model, so it's not just educational, but incorporates the spiritual and community involvement."
International Samaritan has helped more than 800 children across five countries with scholarships with a value of $3,140, producing 95 graduates from high schools, universities or trade schools in 2022.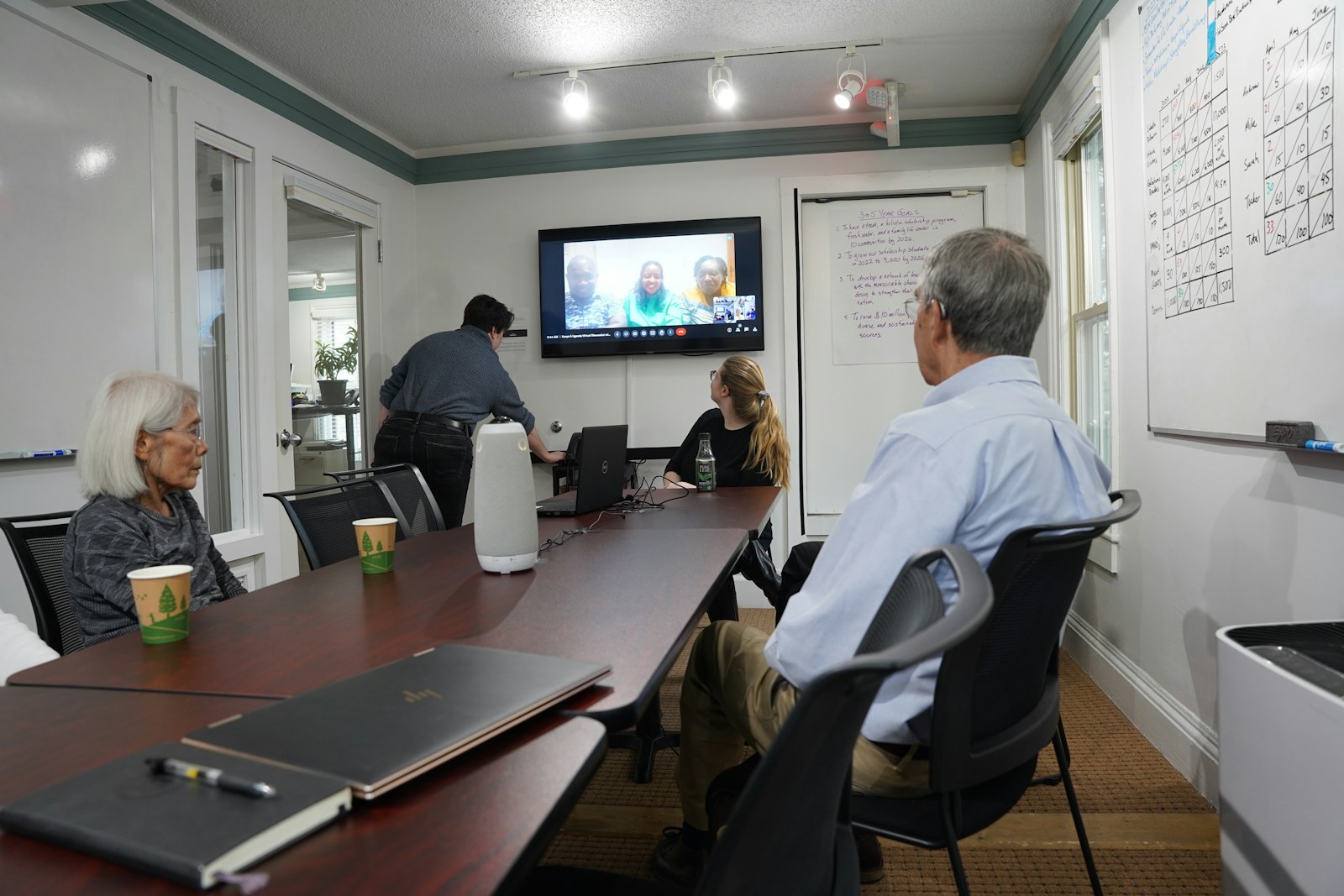 The group also began working to bring clean water to 2,000 people in Honduras through the IntSam Global 5K, a project to bring a clean water well to Tegucigalpa, Honduras. The group raised $250,000 for the Tegucigalpa project, part of the $4,022,951 donors have given to the five current International Samaritan locations around the world, the bulk of it going to help children living in garbage dump communities.
"A dump site itself is like the most horrific thing you can image on earth," said Michael Tenbusch, president of International Samaritan. "There are no regulations, so you have human waste and medical waste coming together. We're talking about mountains and mountains of garbage. Trucks start coming in at 4 a.m. and bring food from the hotels from the night before. So people who are struggling to eat show up at the dump and start grabbing food."
In addition to supplementing their meals with food from the trash, men, women and children pull scrap metal and plastic from the dump to sell to local gangs who recycle the material, which is why International Samaritan works with adults in the community to teach them literacy and math skills so they can find more gainful employment.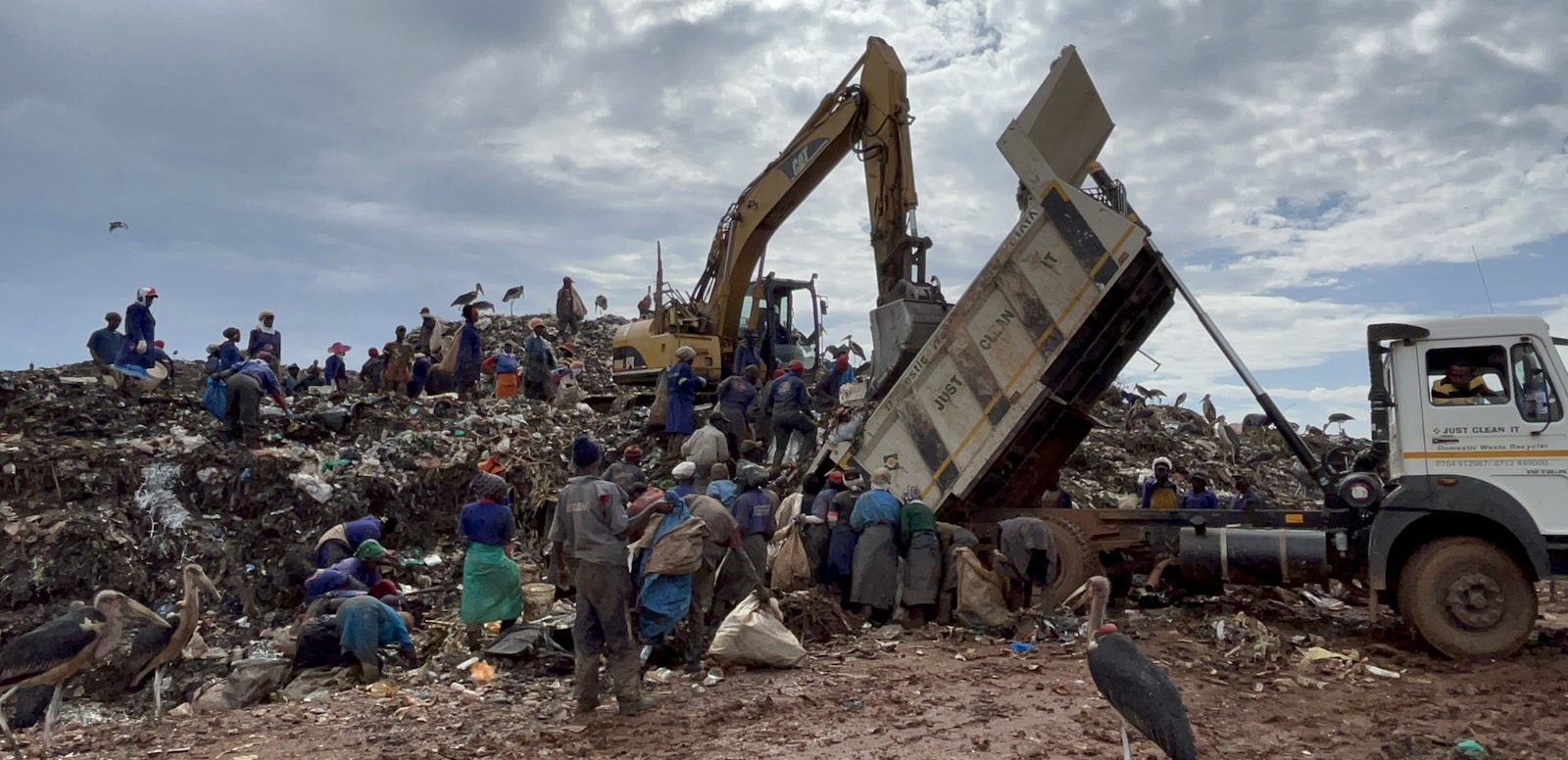 "Our commitment is to build a network of leaders among these children who have a lifelong commitment to love God with their whole heart, soul, mind and body and to love their neighbor as Jesus loves them and raise their children to do the same," Tenbusch said. "Everything we are doing now in terms of the courses we offer from career prep to conflict resolutions falls in this framework."
Selam Terefe is a graduate of the International Samaritan program and is now the regional director of East Africa for International Samaritan, helping the Kenya and Uganda missions get off the ground, replicating the success the organization has seen in Ethiopia.
She was a video call with International Samaritan board members during an April 28 flag raising ceremony at the nonprofit's Ann Arbor headquarters, where the Kenyan and Ugandan flags were added to the front the building on Main Street in Ann Arbor.
"My vision is for International Samaritan to be a leading east African change-maker for communities who live in dump sites," Terefe said. "I wish to see empowered communities from the dump site area impact other communities and countries. International Samaritan scholars, I believe, will become the new generation African leaders who have strong leadership skills and spiritual formation. Looking at it in a bigger scale, I wish to see our approach to empower communities become a model for addressing poverty in Africa that can be replicated elsewhere in the world."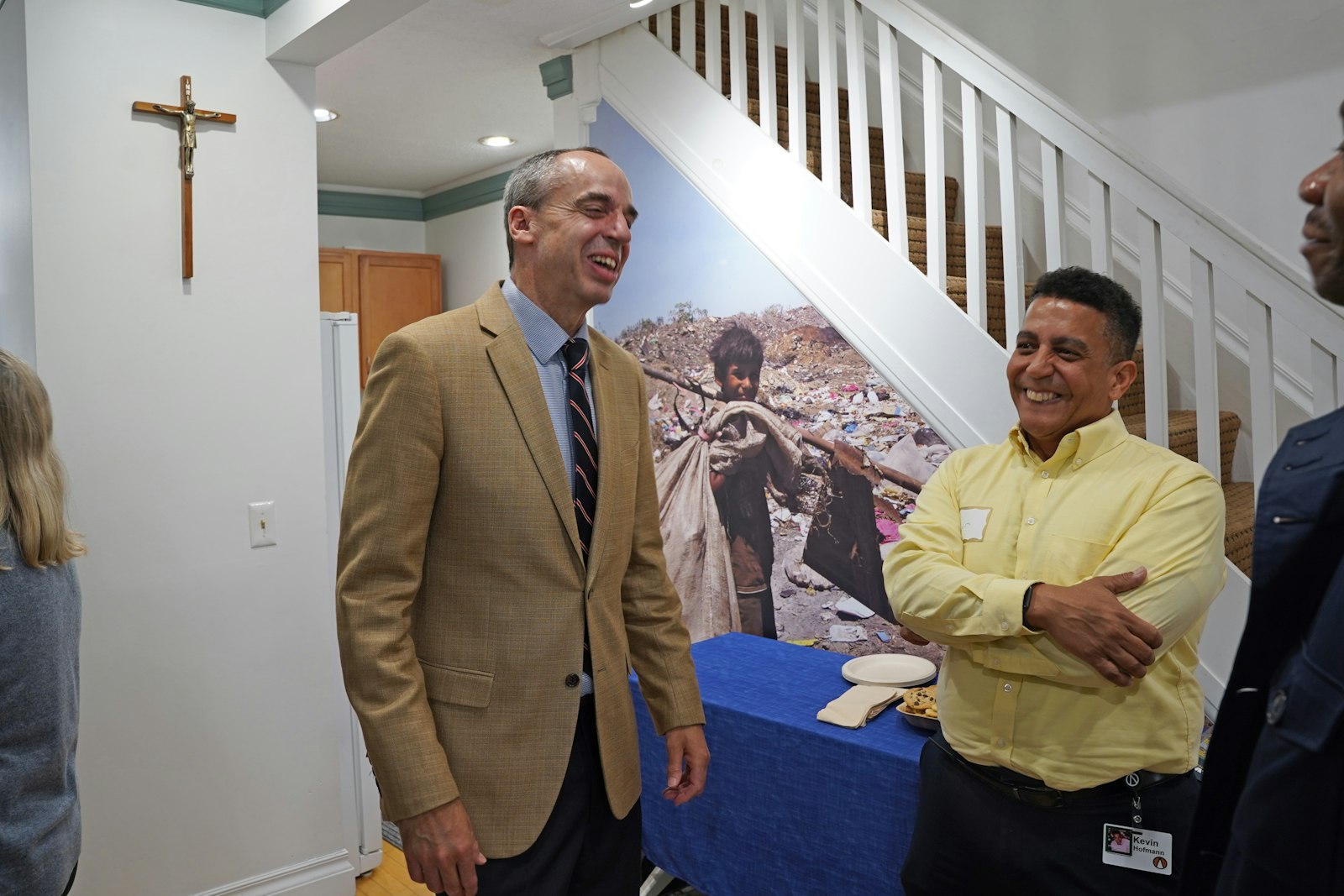 It is that vision from on-the-ground leaders who listen to the needs and concerns of the community, coupled with International Samaritan's prior success in other countries that gave the Weingartz Family Foundation the confidence to further invest in the program.

"We feel so blessed. International Samaritan is really helping us live out our mission of doing what we can't do (ourselves)," Weingartz said. "We've always had this understanding that part of our vocation is to help the poor, but we can't do what these people on the ground are doing. It's just wonderful to have an organization doing this, being a conduit of our gift; it's really a blessing to us."
International Samaritan
To learn more about International Samaritan's work or to make a donation, visit www.intsam.org.
Copy Permalink
Christian service
Stewardship