DETROIT — Back in 1928, the University of Detroit was selected as the national champion in college football. Six years later, Titan Field hosted the Detroit Lions' first-ever Thanksgiving Day game. From 1948 through 1967, thousands of fans packed the grandstands there to watch the Catholic League's "Soup Bowl" championship games.
But after the college discontinued its football program in 1964 and a nondescript club team withered away a few years later, it's been about half a century since a football game was played along McNichols Road.
That's about to change this fall, as Loyola High School will use Detroit Mercy as its home field. The Bulldogs will play four of their first five games at Titan Field, beginning with an Aug. 26 non-league clash against Detroit Country Day School.
Although the grandstands, which accommodated 20,000, have long been torn down, there's no press box and the portable goal posts have yet to arrive, the Bulldogs are excited to play on Detroit Mercy's artificial-turf gridiron.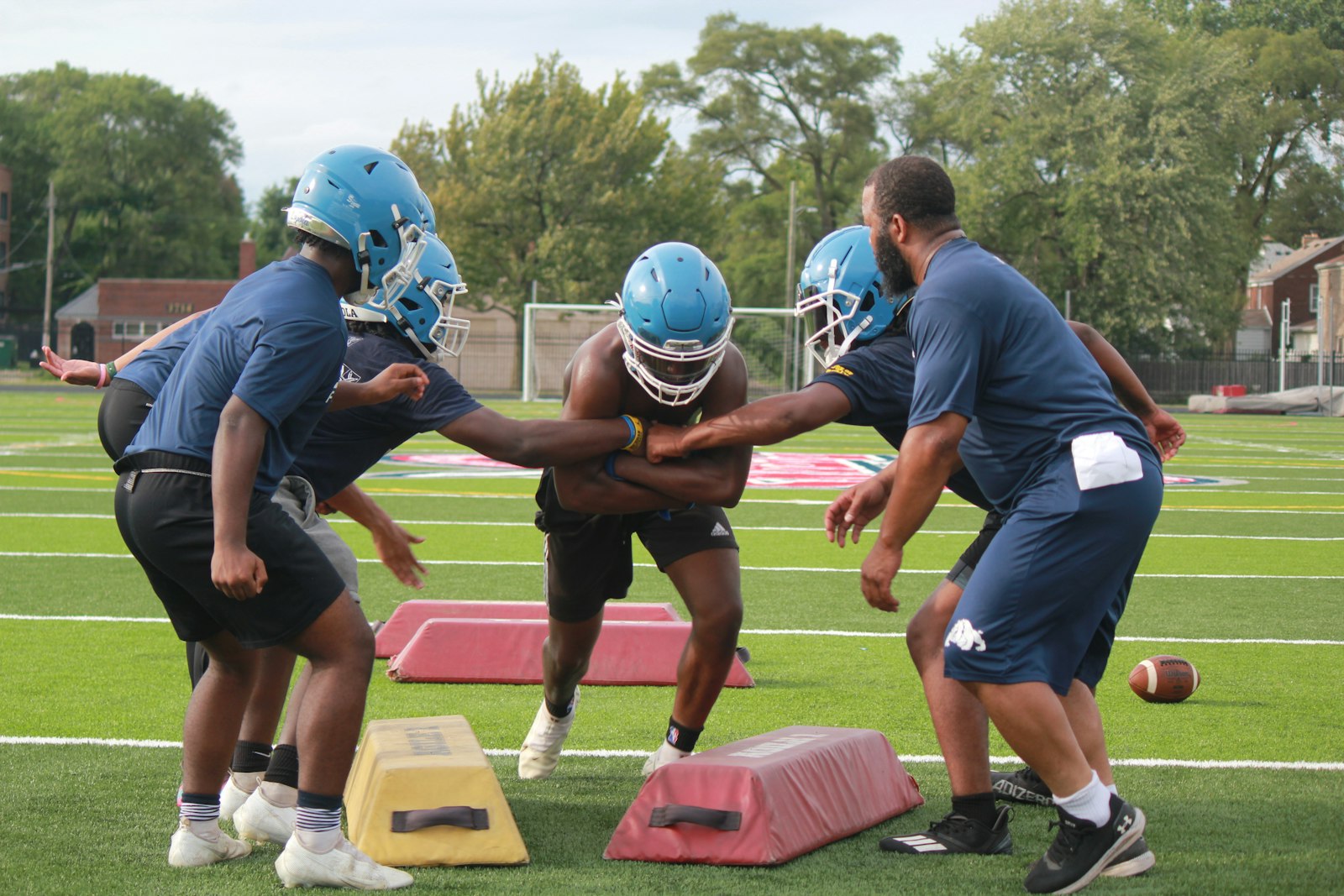 "For us, we don't have a home field, a full-size field. We have basically a backyard at Loyola. We've been traveling to play games at Hazel Park for a few years, at Bishop Foley — nothing we've called our own," Loyola athletic director Dennis Morey II said. "When the opportunity came from University of Detroit Mercy to bring football back to their campus and have somewhere that we can call home, we jumped at the opportunity.
"We want to be in the city, playing football, on a Friday night."
Robert Vowels, the college's director of athletics, said in a statement the opportunity to have competitive football at Detroit Mercy for the first time in almost 50 years is an "exciting venture" for both schools.
"It allows us to showcase our beautiful campus to potential students and parents, add another event for campus life, welcome back alums who want to see football and might have graduated from these schools, while providing a great home for Loyola as they face some of the best Catholic prep teams in the state," Vowels said. "I am excited to see a new tradition begin with another Jesuit institution this year."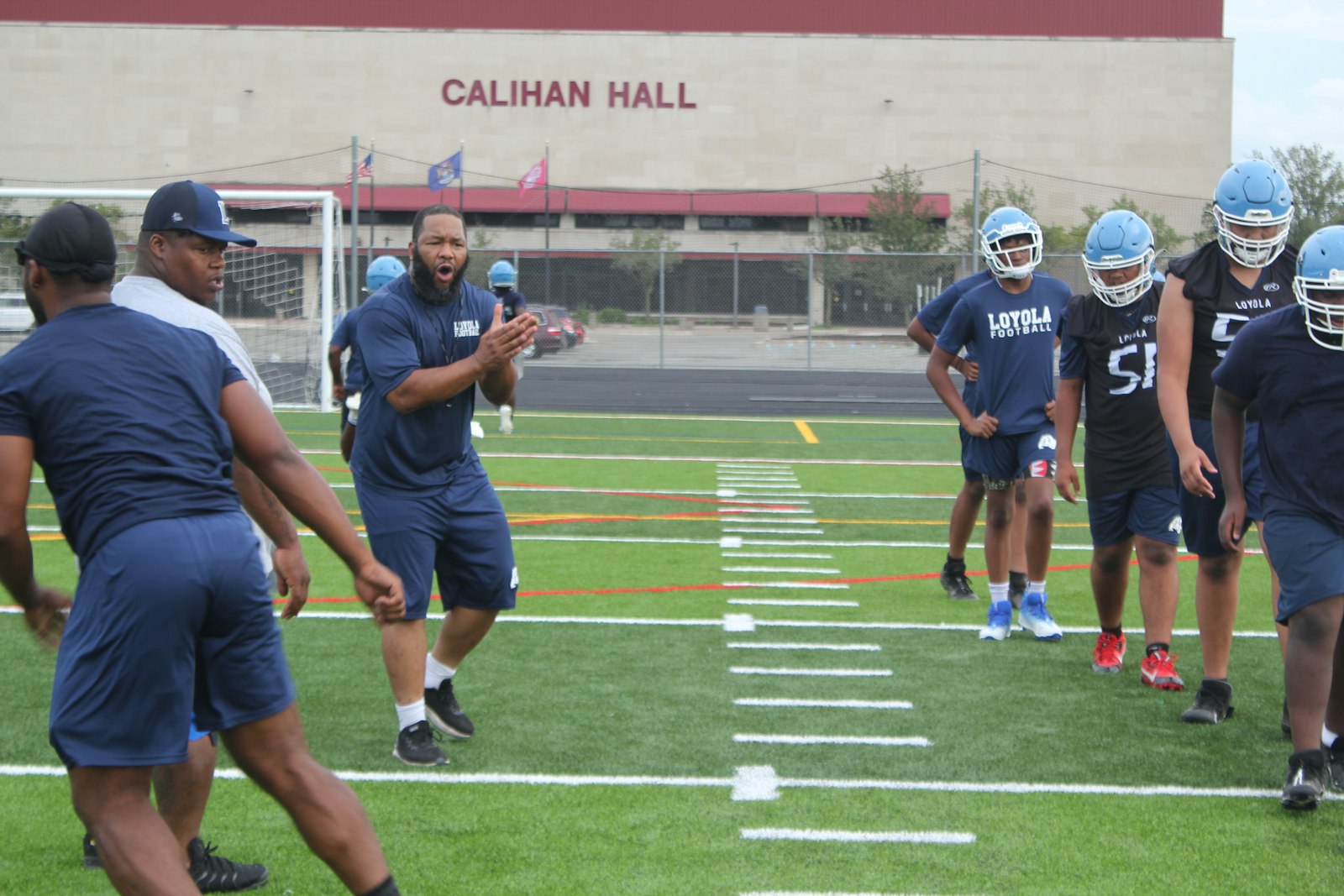 Although the two schools' campuses are separated by barely two miles, the athletic facilities are night and day. On the first day of practice (Aug. 8), Loyola held a split-session workout. The morning consisted of weightlifting and running at the high school, and the afternoon featured drills and play run-throughs at the college.
Being able to use both facilities is a game-changer for new coach Terrance Sims and his 30 players.
"They're real excited. They love it," Sims said. "This is a great place; we're honored to be able to play on this field. Loyola had practiced a couple of times here in the past. It's right around the corner, so it was the right spot. It wasn't just a home field — this is a great spot.
"When we get out here on this field, we can use the lines, the alignments and use this nice field for our spacing and everything," Sims added. "We're not running on dead grass — we're running on nice turf."
Although Titan Field has been utilized by Detroit Mercy's soccer and lacrosse teams up to this point, the field is fully lined for football and has permanent lights — another big selling point, Morey said.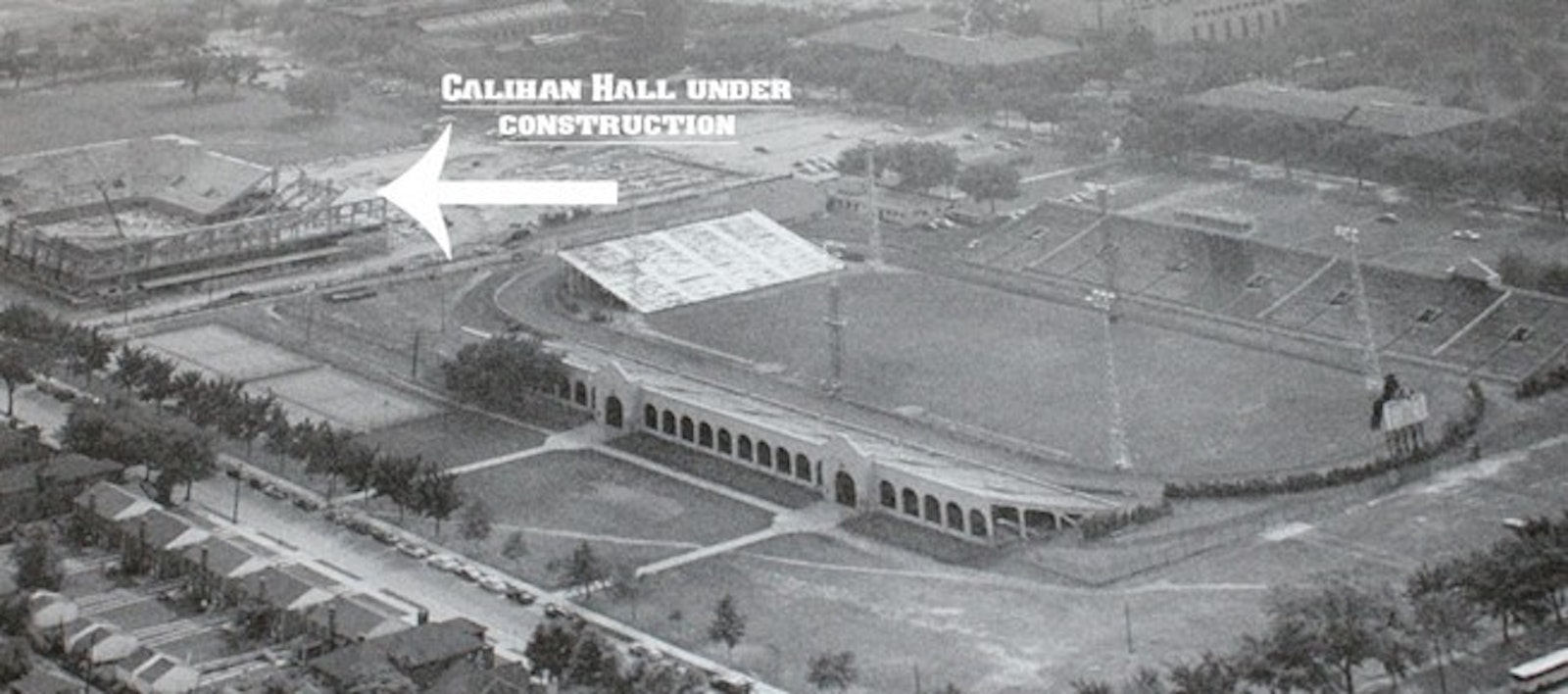 "We're excited, because we'd love the opportunity to play Friday night football, and we haven't been able to because we've been using other peoples' fields. It's always been Saturday afternoons," he said. "Being able to finally play home games on Friday night feels like the way high school football should be."
Morey said it hasn't been since "probably 2014 or 2015" that Loyola last played a home game within the city limits.
"I think it's a great opportunity for us," he said. "Playing in the Catholic League, you're going to get (contests against) schools like Divine Child, U of D (Jesuit). We have Grand Rapids Catholic Central coming down this year to play us. Our first game is against Country Day. It's just a great opportunity for those schools to get their kids on this campus as well."
Despite a 6-6 record in 2021, Loyola is regarded as one of the top small-school prep football programs in the state, due in part to the rugged schedule the Bulldogs play. Loyola has qualified for the MHSAA post-season playoffs in all but one of the past 15 seasons, and reached the state finals four times in that span, winning the Division 7 state championship in 2014, defeating Ishpeming 29-8.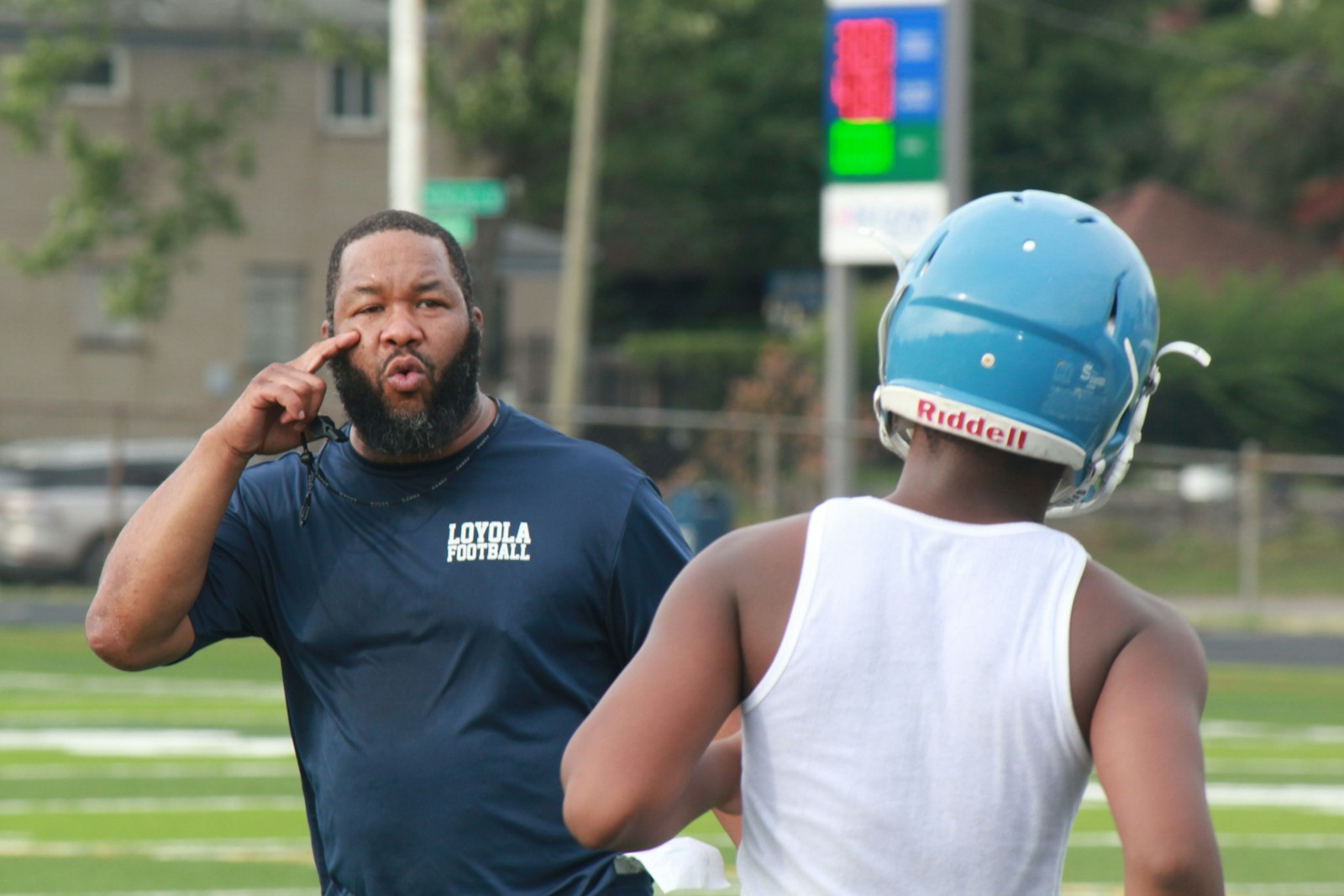 Sims said this fall's Bulldog squad skews young due to graduation losses, but that won't cause the team to change up its goals.
"We want to make the state playoffs, and we want to win the state," he said. "Our first goal is to get in the states with a good rhythm, and after that, we get in and anything can happen. We can make some noise."
Although Sims wasn't hired until May 21, he immediately liked the leadership skills he's seen from seniors Braylon McDonald, Mike Williams Jr., Kendrick Britt, Khamari Wright, Joshua Watts and Dwight Bush.
"My energy is coming from the kids," Sims said. "They're happy to be here. We're not dragging any kids out here. They want to be here. They're begging to practice and play, and that's huge. We're going to match that, and try to double it. Our team motto is '100 percent, 100 percent of the time.'"
Copy Permalink